Hello gentle readers, and welcome to the SwitchArcade Round-Up for February 26th, 2020. In today's article, we have another batch of new releases with at least one fairly noteworthy release in the lot. There's a bit of news to go with those, and a couple of Mini-Views of some recent releases. Finally, we've got a small but strong list of sales that include some stupidly low prices on all of the DOOM games. Let's check it all out!
News
The Next 'Super Smash Bros.' Event Brings in a 'Warframe' Spirit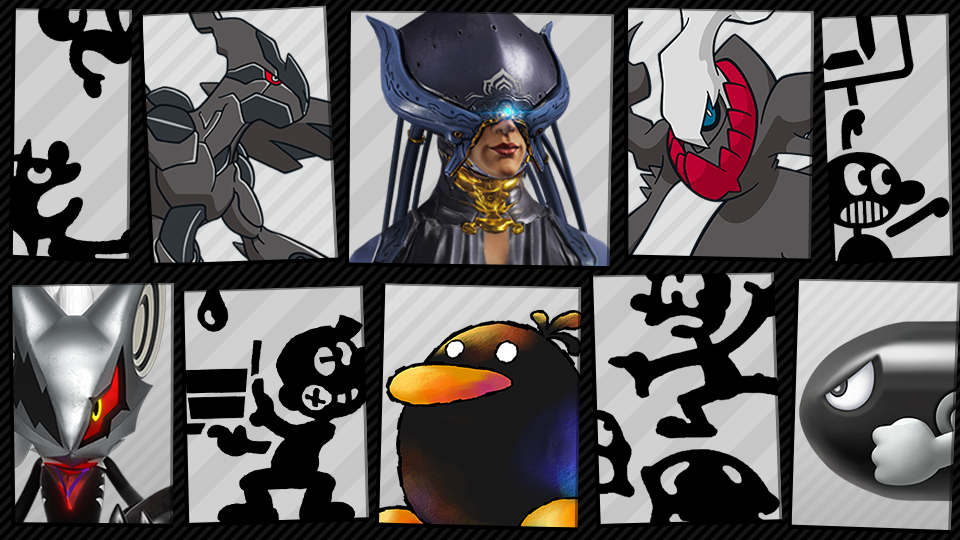 Another Wednesday, another announcement of a Super Smash Bros. Ultimate weekend event. This time around, the theme is characters whose primary color is black. This event also brings a brand new spirit with it, Warframe's Lotus. This event kicks off on Friday as usual, but will run five days rather than three. That means you have some extra time to try and get your hands on that new spirit and whatever other goodies you can claim. Warframe, eh? Lots of interesting third-party representation in Smash Ultimate in some form or another.
'Minecraft' Gets 'Mass Effect' DLC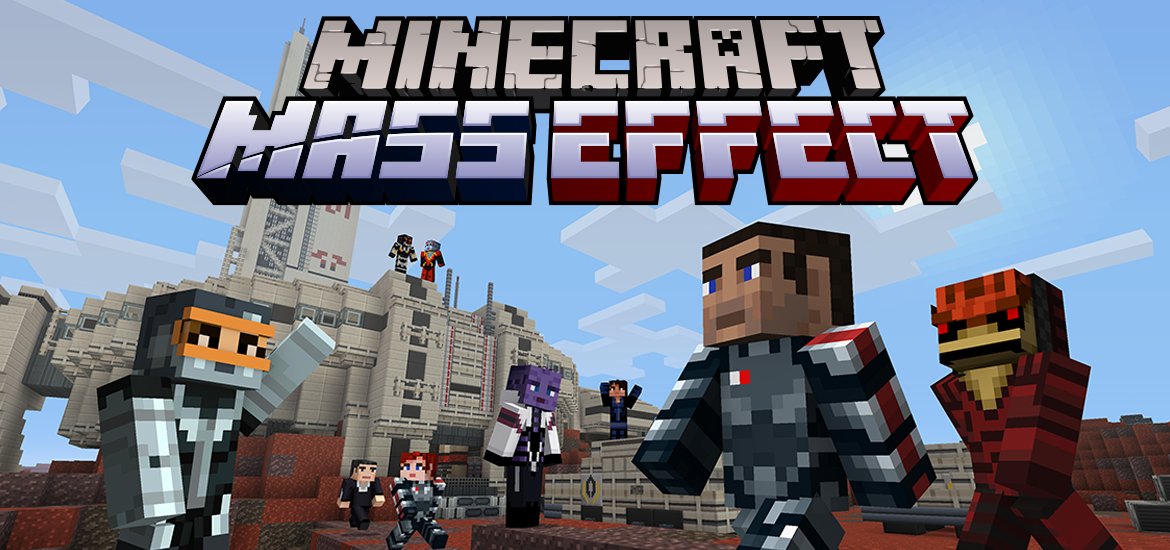 Well friends, this is probably the only way Mass Effect will ever be making an appearance on the Switch, so let's enjoy it. A new DLC is available in Minecraft that adds a bunch of Mass Effect skins, game textures, locations, and even music. I can't decide if I'm salty about this or not. I think I'm erring towards VERY SALTY. Come on, EA. Put out the trilogy on Switch. Heck, port it to all of the current consoles. You think it won't sell? Even Bubsy sells these days! BUBSY. You've got a trilogy of games that were Game of the Year contenders in their respective years and all you're doing with it is a Minecraft collaboration? Sigh. Enjoy the DLC while I try to cool off.
Mini-Views
Devil May Cry 3 Special Edition ($19.99)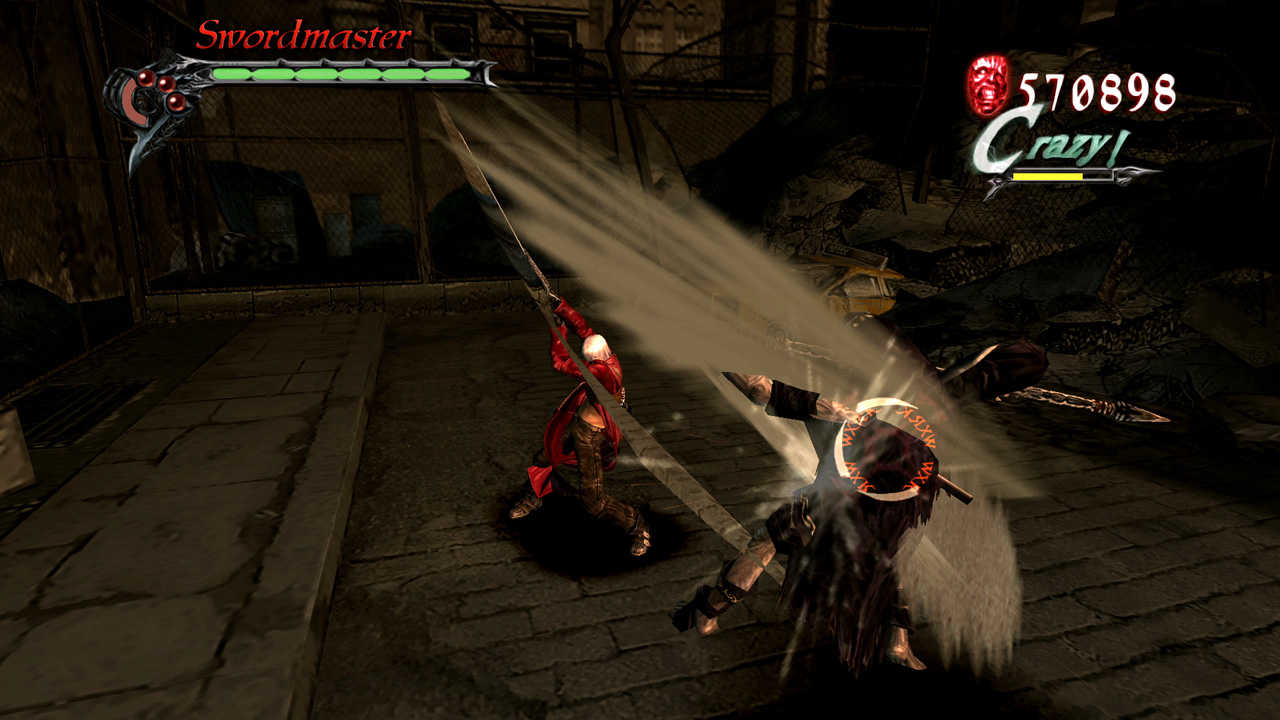 What do you get when you take one of the best stylish action games ever released and make it better with a Special Edition? And then make an HD version that makes it even better still? Then port that to a hybrid console and add in features that somehow improve on it further? You get the Switch version of Devil May Cry 3, apparently. Even a straight port of this game would be a must-have for action fans who want to take the experience on the go, but Capcom went the extra mile and added in game-changing new features in the form of style-switching and weapon-switching. With these changes, this game's combat now rivals even its own sequels and spiritual successors. Throw in that awesome co-op Bloody Palace as an extra treat, and you have a truly fantastic version of an already-excellent game.
SwitchArcade Score: 4.5/5
UBERMOSH: OMEGA ($4.99)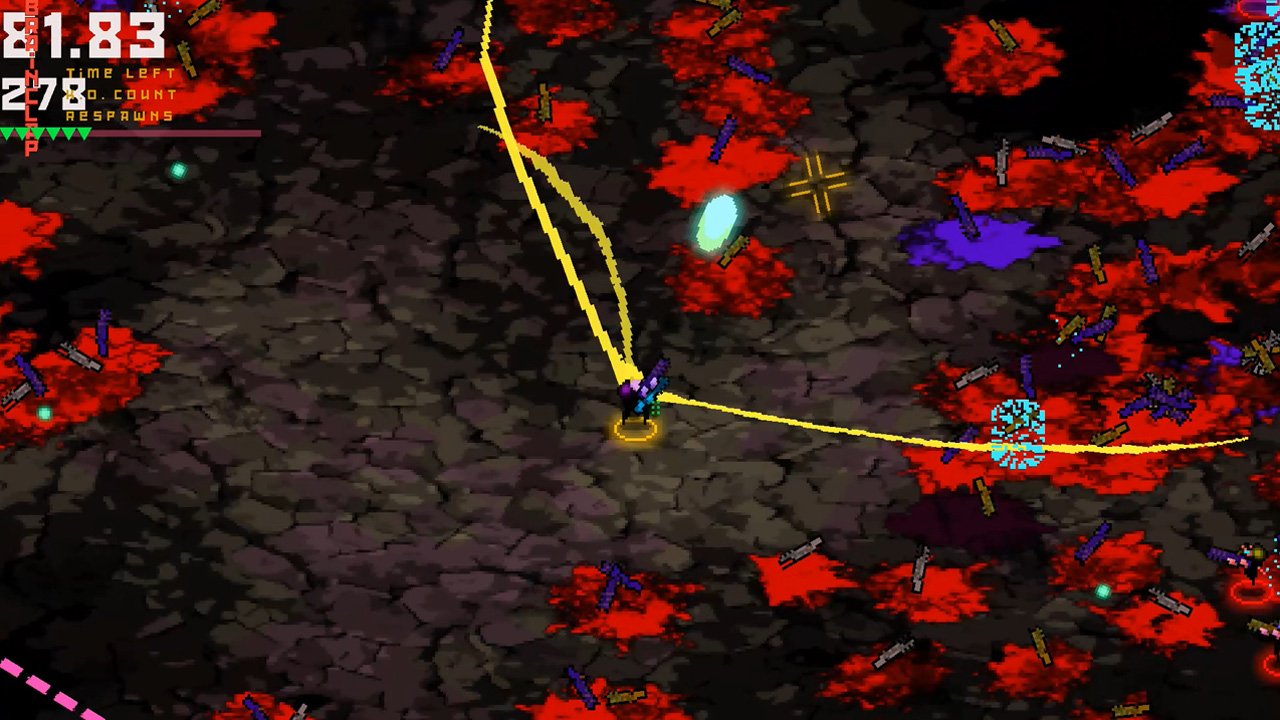 This odd top-down action game is oozing with raw style and gives you a lot more to play with than you may initially realize. You choose a character from a surprisingly varied selection and can set two perks of your choice. Then you head into battle where you need to see how long you can last and how many points you can rack up in your limited amount of time. The game records your best score and grade for each character. Some of the characters offer a playstyle quite similar to your average twin-stick shooter, while others have a very different feel. It's a bit bewildering and the game just feels crunchy in a way that reminds me of games that seemed to get passed around on hastily-labeled floppy disks back in the 1980s. You may not feel like you need another top-down arena shooter, but with a low price and a strong personality, UBERMOSH: OMEGA makes a decent case for itself.
SwitchArcade Score: 3.5/5
New Releases
One Finger Death Punch 2 ($8.99)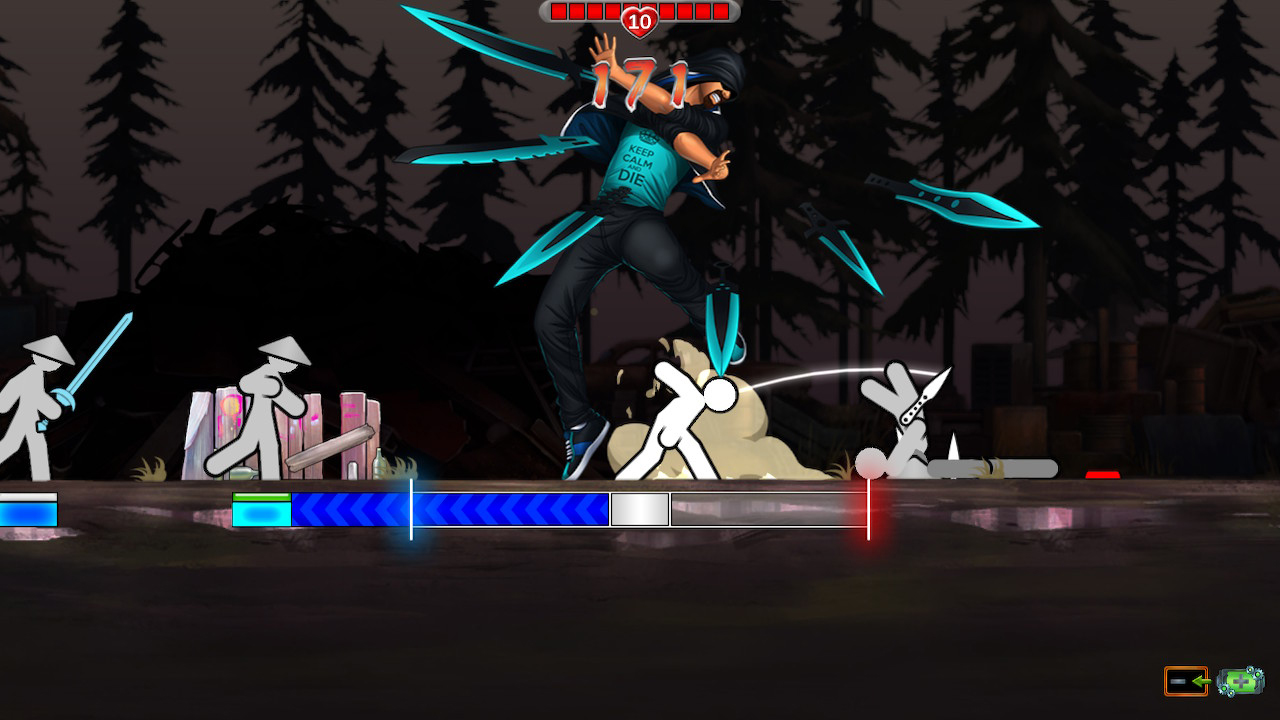 SwitchArcade Highlight!
The original One Finger Death Punch is one of the best examples in recent gaming history of creating something highly compelling out of extreme simplicity. Just a couple of buttons, and yet it makes you feel more like a martial arts master than almost any game out there. This sequel is more or less a minor evolutionary step forward, but that means it's still buckets of fun. Plus, it's not like you can get the original game on the Switch. You can get this sequel, however, and you really should. That it carries such a reasonable price only makes the decision that much easier.
Tower Inferno ($7.99)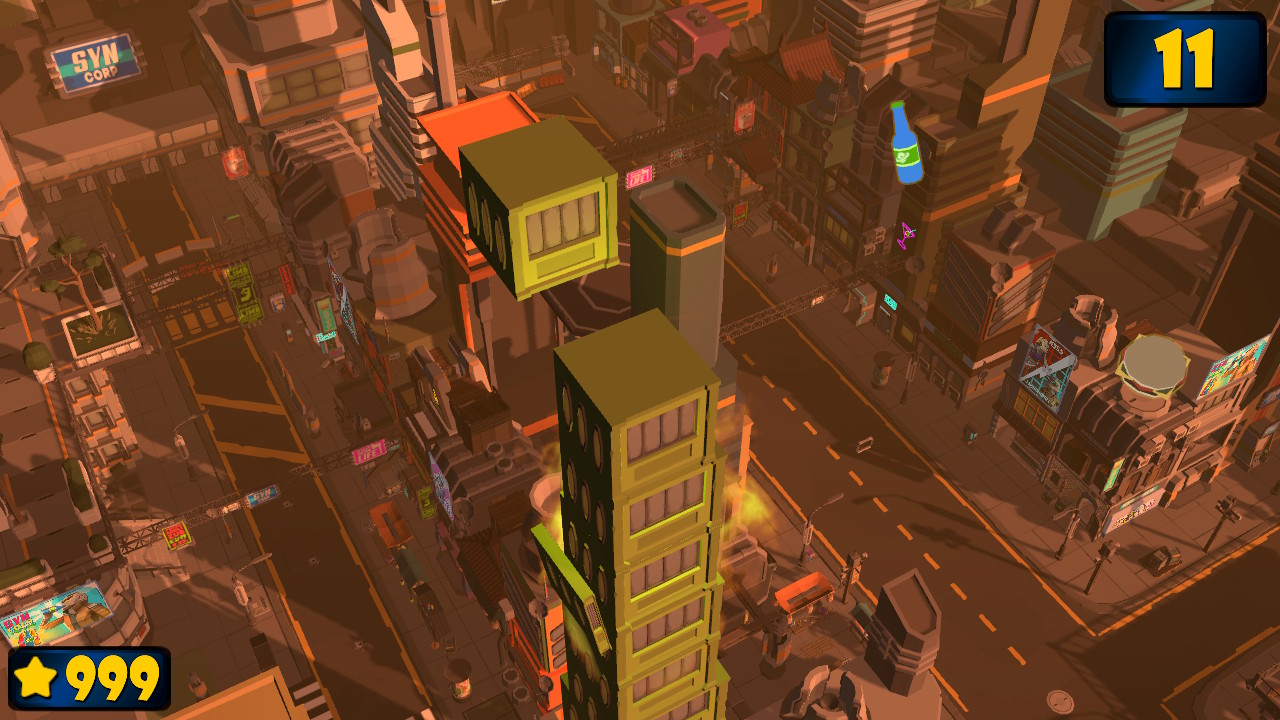 Uh, as far as I can tell this is a stacking game where you're given an incentive to move quickly because the bottom of your structure is on fire. The fire keeps on rising, so you have to keep dropping chunks onto your tower to stay ahead of it. I… I don't think that's how any of this works in real life, but this is the magic of video games, friends. As you play, you'll earn stars that allow you to unlock new themes and worlds. Seems a bit simple to me, but I cannot deny the basic pleasure of stacking objects. Even babies dig that stuff, almost as much as they like that Gerber Banana glop. Is this as good as Gerber Banana glop? Truly a mystery to contemplate.
Edgar – Bokbok in Boulzac ($18.99)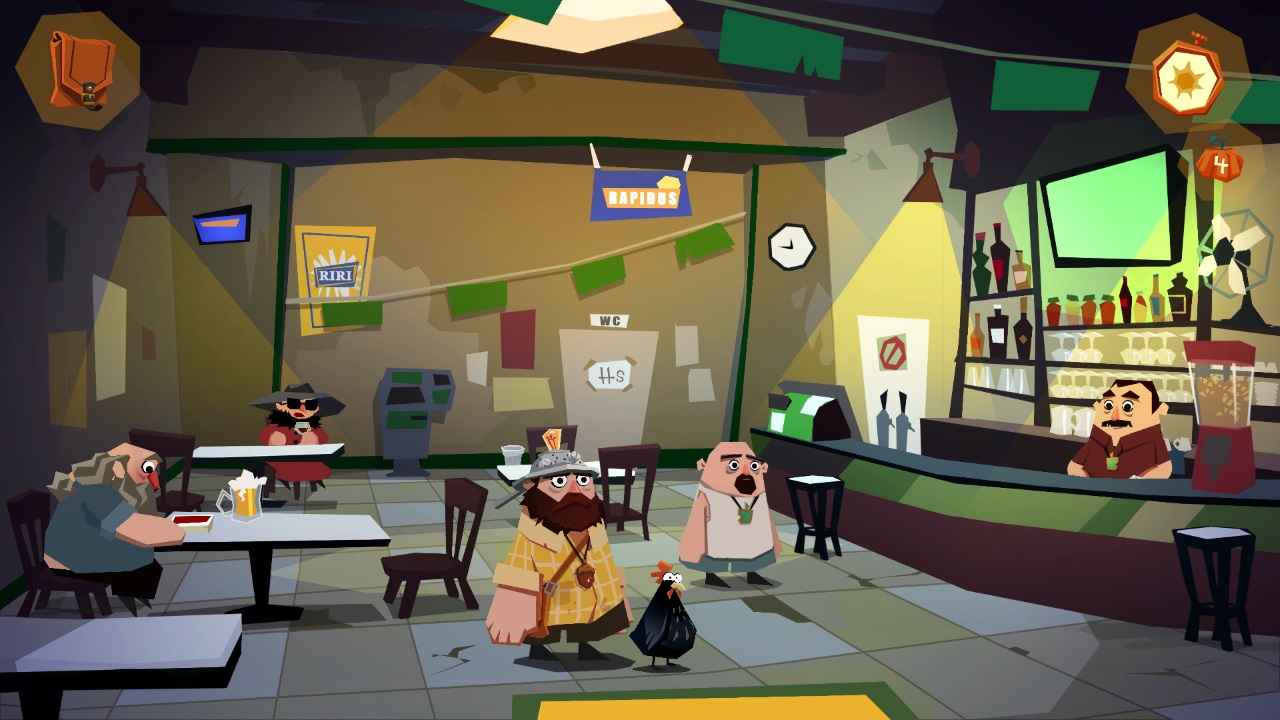 This is a humorous point-and-click style adventure game about a squash farmer who needs to save his city from a bizarre threat. You'll meet all sorts of strange characters and engage in some relatively breezy puzzle-solving as you navigate the city of Boulzac and the mysterious things that lay beneath it. Some good dialogue helps pin everything together. It's not the sort of thing that is going to convince people who aren't already into this genre, but provided you are, I think you'll enjoy this one.
Vasilis ($4.99)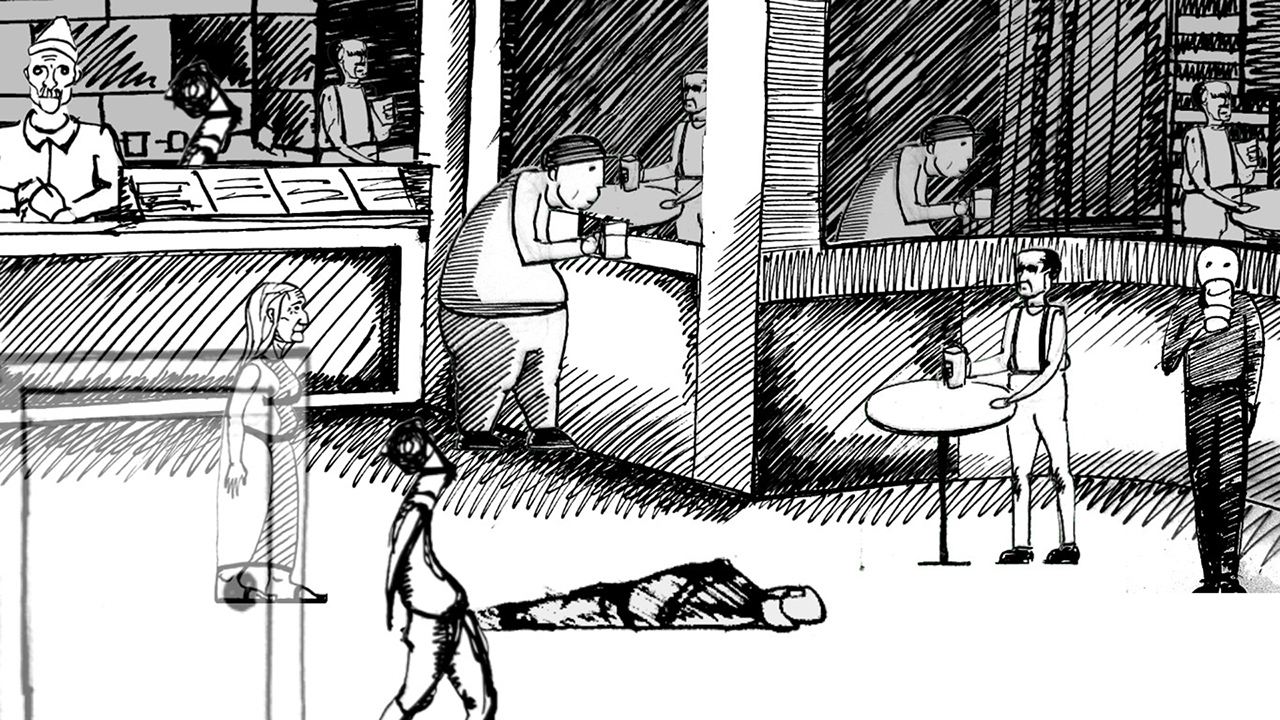 Vasilis is an adventure game with a hand drawn look that draws on real events that occurred in the Ukraine in 2014. It's a whole lot of walking around bringing items from one point to another, with a few light puzzles sprinkled in for good measure. There's certainly some potential in here, and I can't argue with the price. Ultimately, I feel like its reach well exceeds its grasp in terms of what it's trying to do with its story, but if you're looking for something a little different, you may feel differently.
Farmer Sim 2020 ($14.99)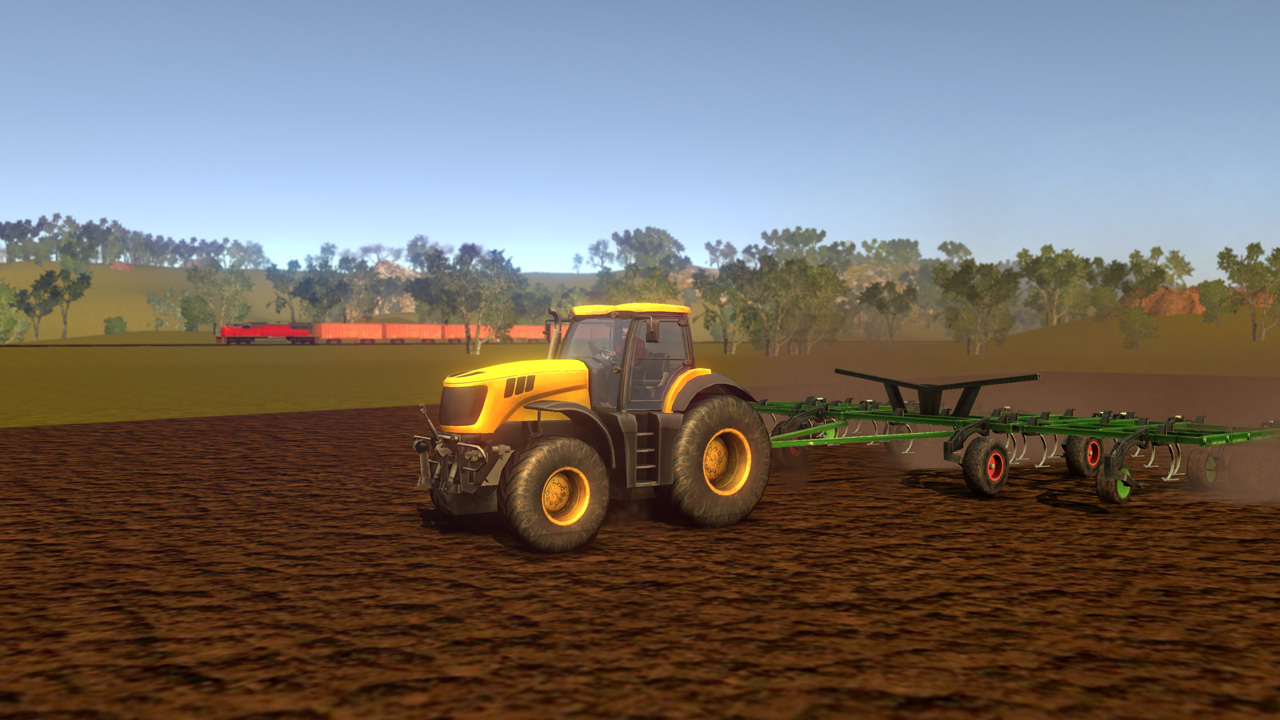 So many choices for farming simulators on the Switch. This, my friends, is certainly one of those choices. Harvest crops, take care of livestock, and try to turn a profit for your humble farm. There's apparently a weather system and a day-night cycle, and the description touts the realistic vehicles and machines. I'm assuming no real licenses, or else that would probably be in the list of features. I don't know enough about these to say what makes this one special over any of the others, so I'll leave things at that.
Sales
(North American eShop, US Prices)
The new DOOM game is coming out soon… on other platforms, anyway. At least we get DOOM 64 in a few weeks? And hey, we get to enjoy some absurdly good sales on the DOOM games we do have on the Switch. I think it goes without saying that getting the first three DOOM games for six dollars total is a no-brainer. The half-off sale on DOOM 2016 isn't as out of the ordinary, but certainly worth considering if you haven't already played it. Other notables include Monster Hunter Generations Ultimate at its lowest price yet, and Call of Juarez on sale for the first time since release. In the outbox, I want to highlight Galaxy Champions TV. If you like Smash TV or Robotron, it's two bucks very well-spent.
Select New Games on Sale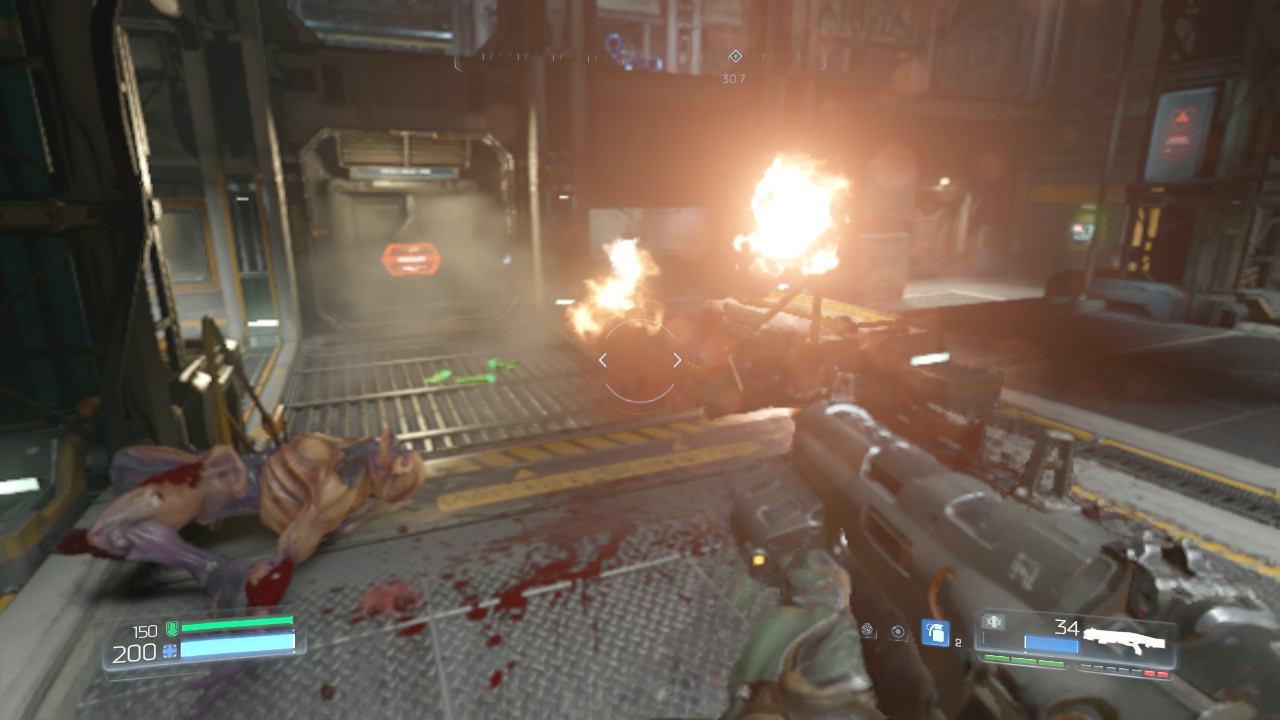 DOOM ($29.99 from $59.99 until 3/3)
DOOM Classic ($1.49 from $4.99 until 3/2)
DOOM II Classic ($1.49 from $4.99 until 3/2)
DOOM 3 ($2.99 from $9.99 until 3/2)
PictoQuest ($5.99 from $9.99 until 3/9)
Hexagroove: Tactical DJ ($23.99 from $29.99 until 3/2)
Call of Juarez: Gunslinger ($14.99 from $19.99 until 3/3)
Half Past Fate ($15.99 from $19.99 until 3/16)
Green Game: TimeSwapper ($0.29 from $2.99 until 3/1)
Red Game Without a Great Name ($0.29 from $2.99 until 3/1)
Paper Wars: Cannon Fodder ($2.49 from $9.99 until 3/1)
Portal Knights ($11.99 from $29.99 until 3/4)
Earthlock ($5.98 from $29.90 until 3/16)
Monster Hunter Generations Ultimate ($19.99 from $49.99 until 3/3)
Midnight Evil ($2.49 from $9.99 until 3/1)
Sales Ending Tomorrow, Thursday, February 27th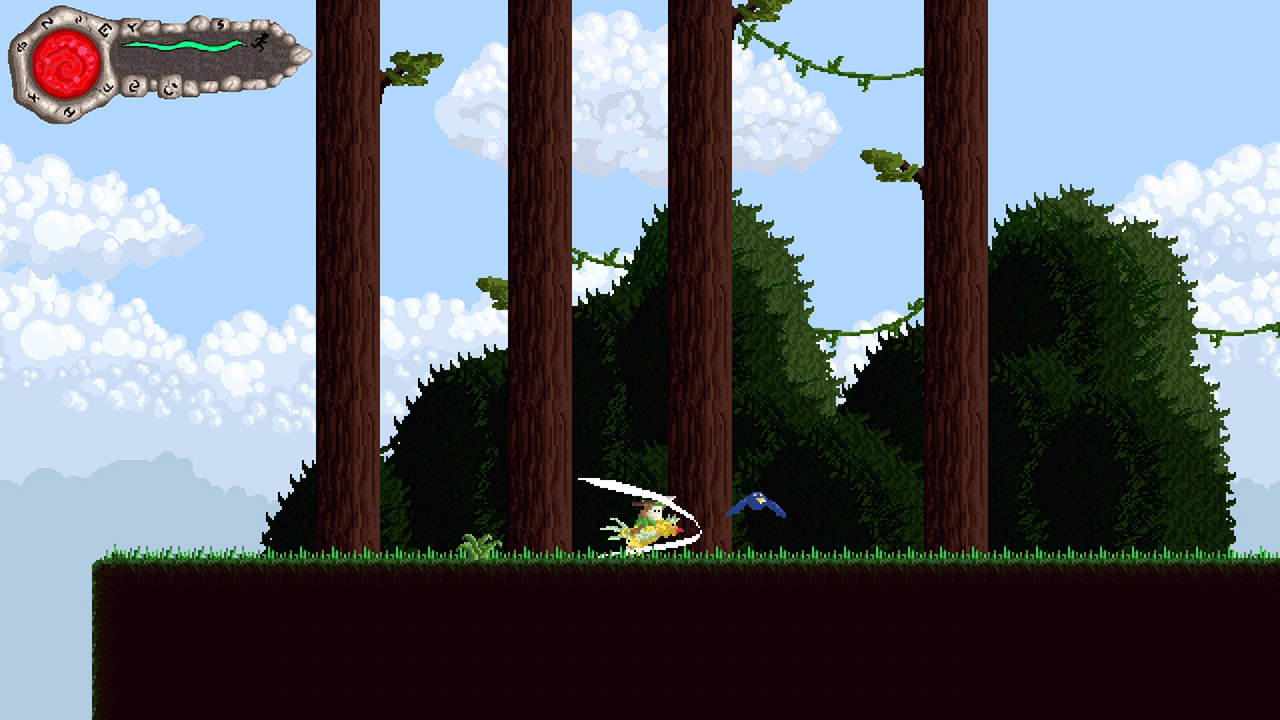 Aborigenus ($1.99 from $4.99 until 2/27)
Asdivine Dios ($9.09 from $12.99 until 2/27)
Asdivine Hearts ($6.49 from $12.99 until 2/27)
Asdivine Hearts II ($6.49 from $12.99 until 2/27)
Asdivine Menace ($9.09 from $12.99 until 2/27)
Ashen ($31.99 from $39.99 until 2/27)
Butcher ($2.99 from $9.99 until 2/27)
Cinders ($5.99 from $19.99 until 2/27)
Corridor Z ($7.19 from $7.99 until 2/27)
Darkwood ($9.74 from $14.99 until 2/27)
Drawful 2 ($5.99 from $9.99 until 2/27)
Friday the 13th: Killer Puzzle ($4.99 from $19.99 until 2/27)
Galaxy Champions TV ($1.95 from $6.99 until 2/27)
Gone Home ($7.49 from $14.99 until 2/27)
Gorogoa ($7.49 from $14.99 until 2/27)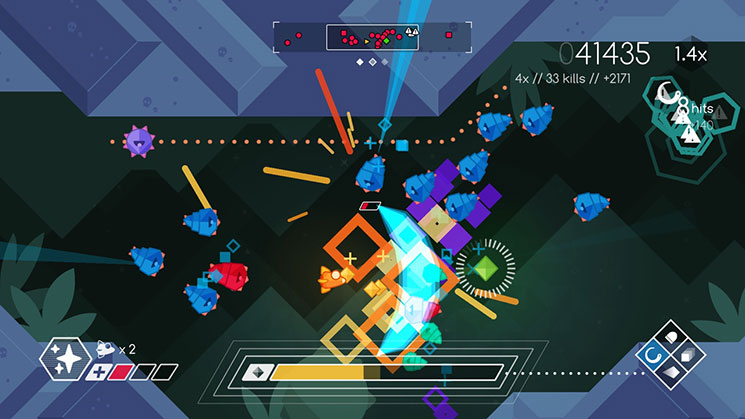 Graceful Explosion Machine ($6.49 from $12.99 until 2/27)
HexaGravity ($0.99 from $1.99 until 2/27)
Kingdom Rush Frontiers ($11.99 from $14.99 until 2/27)
Lichtspeer: Double Speer ($2.99 from $9.99 until 2/27)
My Memory of Us ($5.99 from $14.99 until 2/27)
Regalia: Of Men and Monarchs ($7.49 from $24.99 until 2/27)
Road Redemption ($9.99 from $19.99 until 2/27)
Served! ($5.09 from $5.99 until 2/27)
Simulacra ($10.39 from $12.99 until 2/27)
The Jackbox Party Pack ($12.49 from $24.99 until 2/27)
The Office Quest ($1.79 from $11.99 until 2/27)
Timber Tennis: Versus ($0.59 from $1.99 until 2/27)
Viviette ($6.99 from $9.99 until 2/27)
That's all for today, friends. Tomorrow is Thursday, and that means there are a ton of new releases we'll be checking out. We'll also have whatever sales come along and any interesting news items that hit. That will likely be the lot of it. I hope you all have a great Wednesday, and as always, thanks for reading!