Each and every day new mobile games are hitting the App Store, and so each week we put together a big old list of all the best new releases of the past seven days. Back in the day the App Store would showcase the same games for a week, and then refresh those features each Thursday. Because of that developers got into the habit of releasing their games throughout Wednesday or very early Thursday in order to hopefully get one of those coveted features spots. Nowadays the App Store refreshes constantly, so the need for everyone to release all on the same day has diminished. Still, we've kept our weekly Wednesday night format as for years that's the time people knew to check TouchArcade for the list of new games. And so without further ado please check out the full list of this week's new games below, and let us know in the comments section which games you'll be picking up!
---
Alley (Free)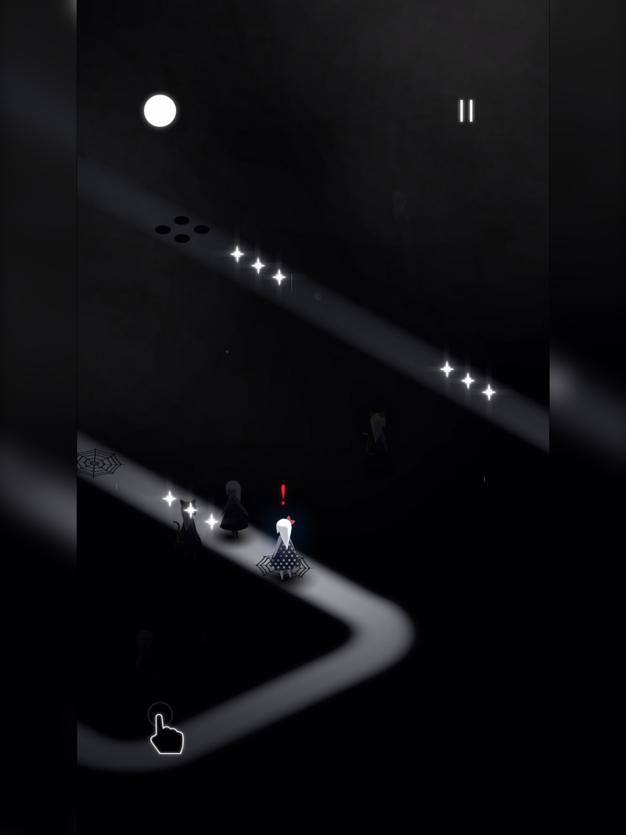 iTunes Description
Follow the bendy lighted path and explore this mysterious maze. Walk through the dark using simple tap and hold controls. The more steps you take, the higher your score.

Stay alive by avoiding the shadows and spike traps. Escape spider webs by tapping rapidly. Keep walking or the terror from your inner fear will devour you.
Forum Thread: Alley (by Go Game)
---
Battlecraft (Free)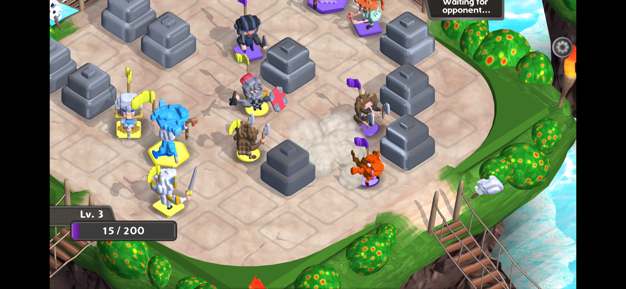 iTunes Description
Battlecraft – Tactics Online is a new kind of turn-based strategy game where it's always YOUR turn! Use your wit to predict and outmaneuver your opponent every step of the way.

Compete in head-to-head online battles with fast, exciting match play. Craft your perfect army with 20+ unique heroes to choose from and conquer your foes! Do you have what it takes to become a Grandmaster?
Forum Thread: Battlecraft – Tactics Online (by Sigil Entertainment)
---
Book of Demons – Tablet Edition ($9.99)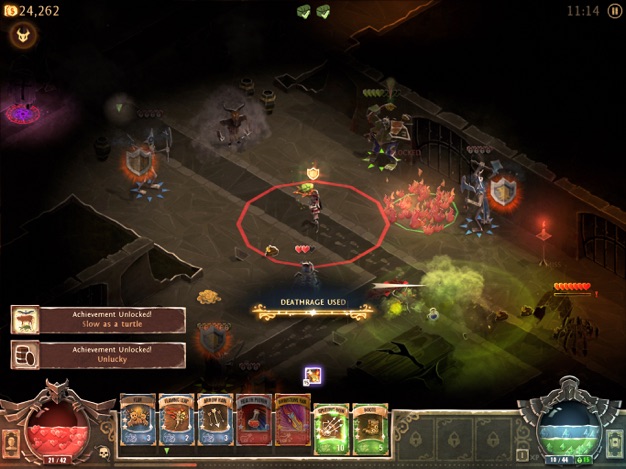 iTunes Description
Tap & slash your way through the Archdemon's hordes in this atmospheric paper pop-up dungeon crawler recapturing the soul of the genre with loads of intelligent humor.

LASTING FUN: Procedurally Generated Dungeons, endless mode after completing the main, 8 hours long campaign! Three character classes with unique mechanics!

BUILT FOR TOUCH: iOS controls re-engineered for the best touch experience!
Forum Thread: Book of Demons: Tablet Edition (by ThingTrunk)
---
Castle Ramble (Free)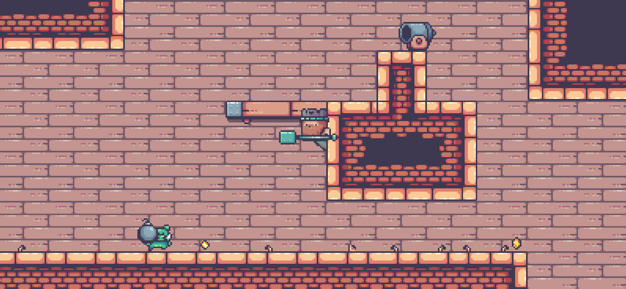 iTunes Description
Castle Ramble is an infinite Roguelite Platformer for your mobile devices from the developers of Unbroken Soul! Train your king, customize it, and recover your castle from the invader pigs!
Forum Thread: Castle Ramble (by Chorrus Games)
---
Color Ball Defender (Free)
iTunes Description
Color Ball Defender is a simple defense game. Shoot the incoming attackers either in 2D or 3D mode. Guard your color balls and don't let the attackers come too close. If the attackers cross the red circle, your color balls will die.

Try to survive as many waves as you can! You will be rewarded with a double gun in wave 5 and a triple gun in wave 10. And for a more relaxed shooting fun, you get the auto aim power-up in wave 1 and a new one in every tenth wave.
Forum Thread: Color Ball Defender (by Aron Sommer)
---
Company of Heroes ($13.99)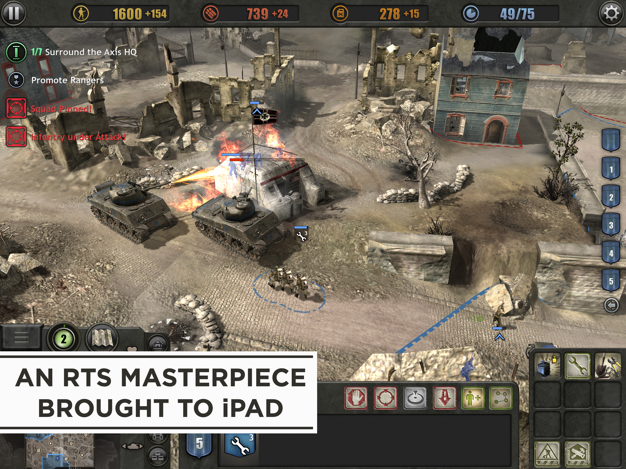 iTunes Description
Company of Heroes is the critically acclaimed and enduringly popular World War II game that redefined real-time strategy with a compelling combination of fast-moving campaigns, dynamic combat environments, and advanced squad-based tactics.
Forum Thread: Company of Heroes (by Feral Interactive)
---
Cryptract (Free)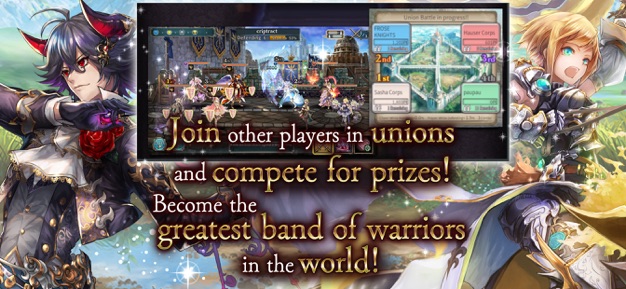 iTunes Description
The Empire of Guilsania: a confederation of territories ruled by lords.
You are one of those lords, commanding an army of warriors.

One day, seemingly out of the blue, your land was decimated by a terrible menace – an ancient Mystical Beast. Knowing you and your subjects will never be safe so long as the beast roams free, you gather together some of your strongest troops and set out to defeat the reptilian fiend. Over the course of your journey, you, your trusted secretary Lise, and the warriors, witches, thieves and bandits of Guilsania will fight to save your home from the tyranny of evil known as Mystical Beasts!
Forum Thread: Cryptract (by Lionsfilm Limited)
---
Dadish (Free)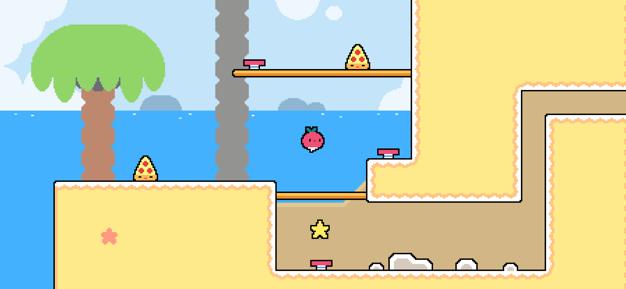 iTunes Description
He's a radish… and also a dad. His kids have gone missing from the vegetable patch, and he needs your help to find them!

Explore an exciting world, face off with fast-food themed foes, and reunite Dadish with his missing children in this challenging platforming adventure.
Forum Thread: Dadish (by CatCup Games)
---
Galactic Conflict 2 (Free)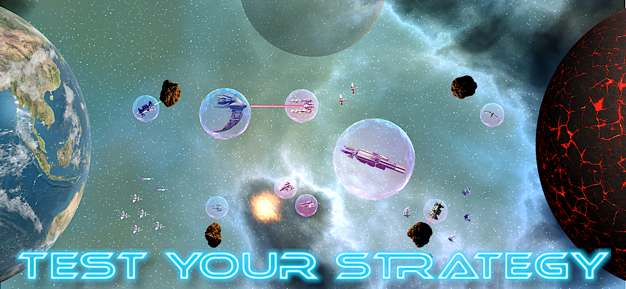 iTunes Description
In space, conflicts take on galactic dimensions! Experience the fast-paced space battles of Galactic Conflict 2 PvP Battle, an action-packed RTS for any space strategist. Command your customized fleet and defeat your opponent online. Combine fighters, corvettes, frigates, and capital ships to defeat your opponent in fast-paced, challenging PvP games.
Forum Thread: Galactic Conflict 2: PvP RTS (by Bitmen Studios)
---
Hi-Ball Rush (Free)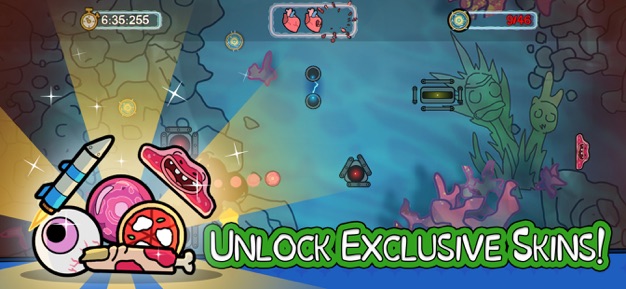 iTunes Description
Hi-Ball Rush is the most exciting tribute to Pong, a gaming classic that inspired and entertained generations of developers and gamers. A frantic climb to the top makes Hi-Ball Rush a journey with no end, where gamers from all over the world test their reflexes and their strategic skills, trying to collect as many coins as possible in the shortest time! What are you waiting for? Start playing right now! Thanks to the collected loot you can customize your gameplay made of exclusive worlds and skins! Be the highest in rank!
Forum Thread: Hi-Ball Rush (by Jyamma Games)
---
Kick-Flight (Free)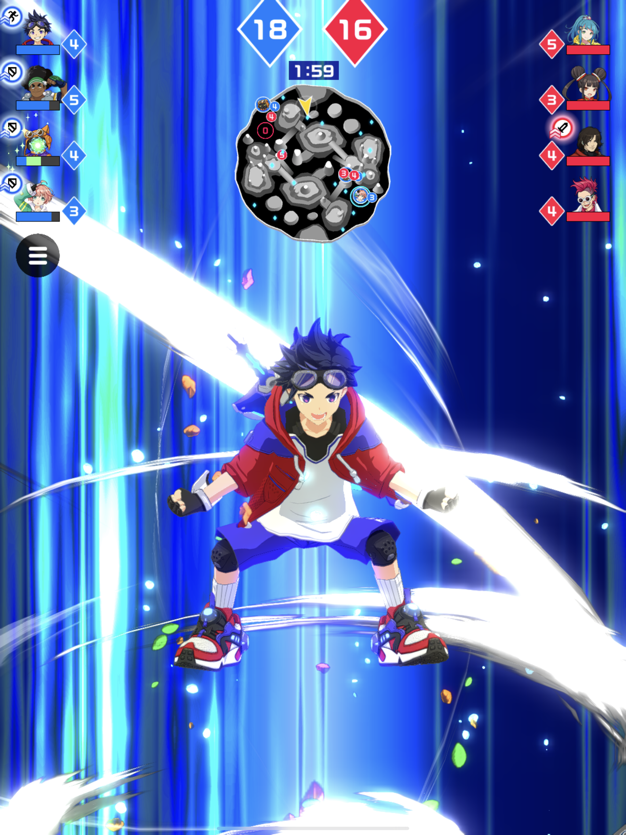 iTunes Description
"Kick-Flight" brings you a new mobile experience of free-flying and midair battles.

■ Three-dimensional aerial action, allowing complete freedom to fly anywhere on the field!
Ride the winds of victory in a 3-minute 4 vs 4 real-time battle!
Unique acrobatic moves and stimulated floating brings out the sheer joy of flying!
Pursue the kind of action only available on your mobile phone, while you bask in the satisfaction of improving your skills as a player!
Forum Thread: Kick-Flight (by Grenge Inc.)
---
Labyrinth Legend (Free)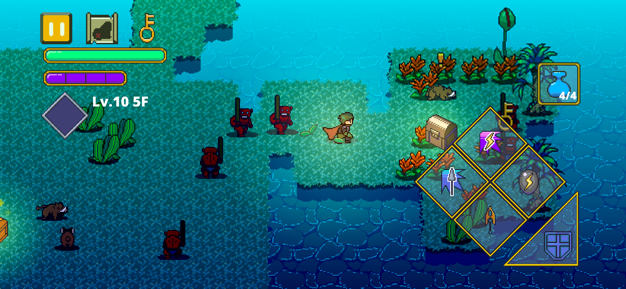 iTunes Description
Labyrinth Legend is an action RPG with hack and slash elements.
Explore the automatically-generated dungeons, collect powerful equipment,
and battle against unknown, formidable enemies!
Forum Thread: Labyrinth Legend (by Shinobi Games/Hirosato)
---
Loop – The Distress Call ($1.99)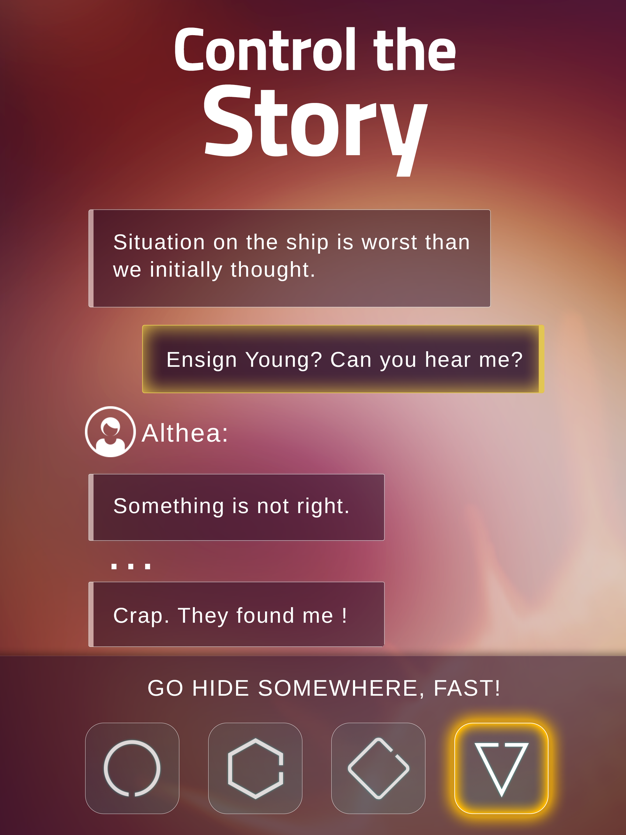 iTunes Description
"Mayday! Mayday! This is the FCV Raptora requesting immediate assistance!"
Loop is an interactive story in which every little choices change radically the story. Your behavior and your bonds you build with the character will deeply affect the outcomes.

You receive a distress signal from Ensign Althea Young: her ship is malfunctioning and the rest of the crew is compromised by a mysterious sickness. You're the only person who can help.
Forum Thread: Loop – The Distress Call (by Advenworks)
---
Lucid Adventure (Free)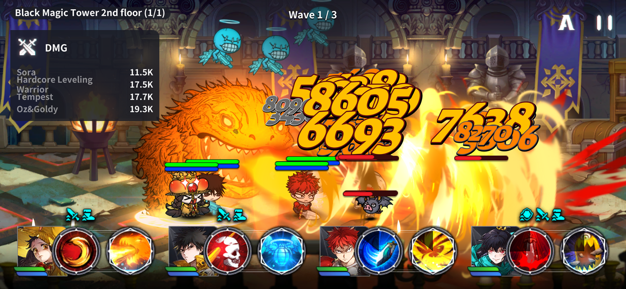 iTunes Description
Hardcore Leveling Warriror, the former #1 Ranker who suddenly lost all his power and items.
Gather up with awakened heroes, save Lucid Adventure from nightmares and regain #1 Rank!
Stylish Action, Easy Control and Addictive Storylines Await You!
Forum Thread: Lucid Adventure (by SuperPlanet)
---
Mutatis (Free)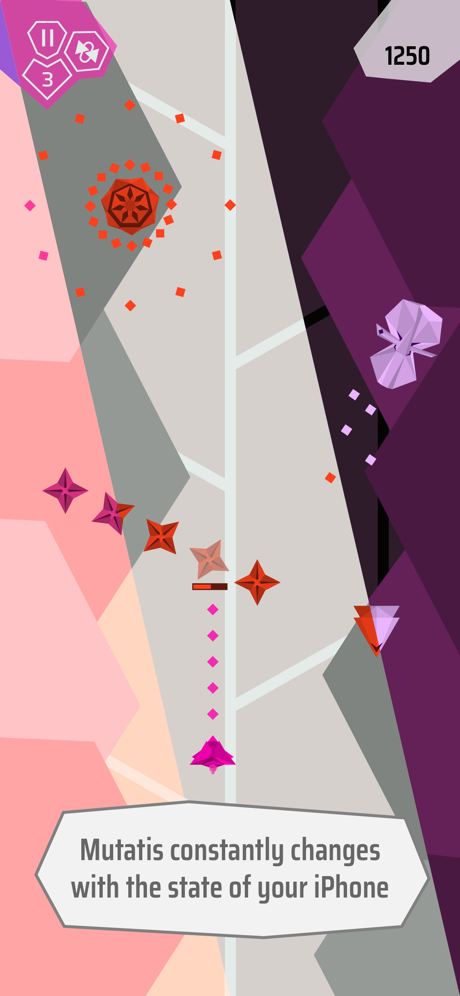 iTunes Description
Dive into the ever-transforming world of Mutatis! This unique shoot 'em up game reacts to the various sensors and information of your device to constantly shake things up!

A whole new dimension of possibilities open up as you consider the different ways to interact with Mutatis. Should you play it in the dark? How loud will you make your volume? Prepare to be amazed as the game changes before your very eyes.
Forum Thread: Mutatis (by Victor Pineles)
---
Neonimo ($1.99)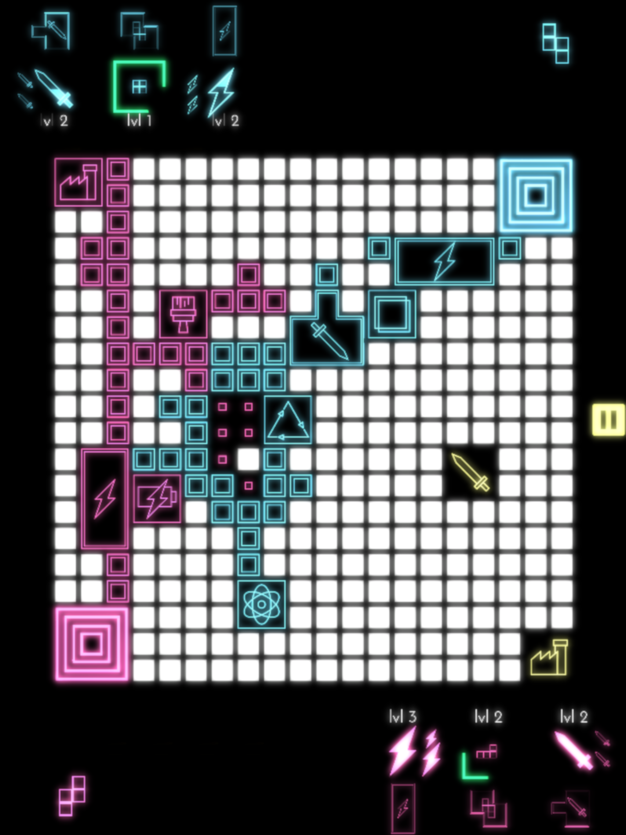 iTunes Description
Neonimo is a real-time puzzle strategy game where players place tetrominoes to build a path to their opponent's base, forming buildings, claiming technology, and cutting off their opponent along the way.
Forum Thread: Neonimo (by Chris Williams)
---
Poly (Free)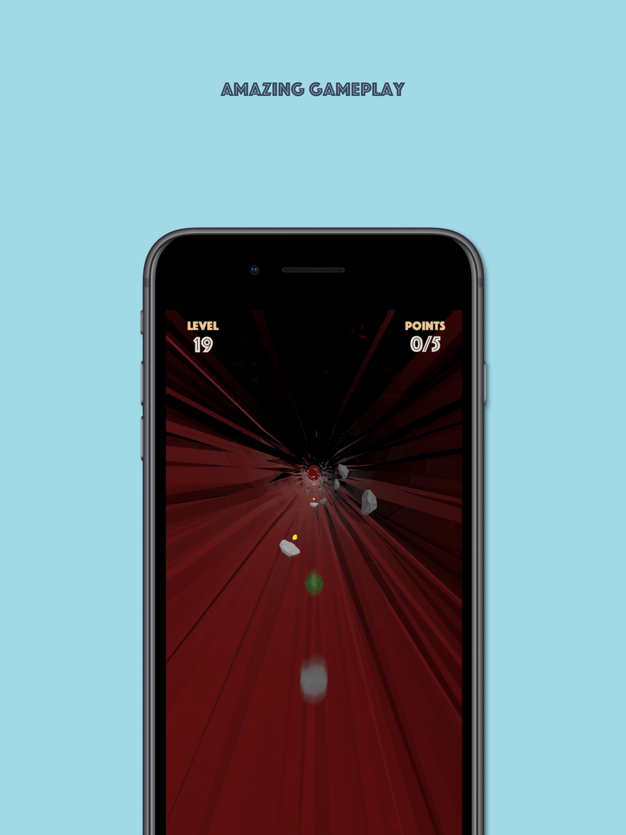 iTunes Description
– Compete for the best score in the world.
– Compare your high-score with players worldwide.
– Complete all 20 extremely difficult levels.

Easy-to-learn controls, addictive gameplay thats Poly.
Download now and push your skills to the limit.
Forum Thread: Poly: INSANELY HARD GAME (by Denis Kakacka)
---
SEN: Seven Eight Nine ($2.99)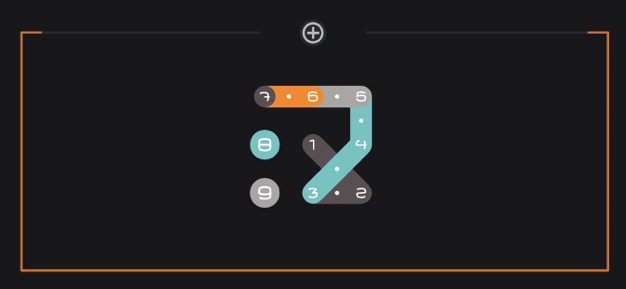 iTunes Description
SEN is a minimalistic zen puzzle game about recognizing patterns of numbers, colors and shapes.

The rules of the game are taught with absolutely zero instruction – the progression and design of the levels has been carefully balanced to introduce each rule, thereby giving players the sensation of discovering the rules for themselves.
Forum Thread: SEN: Seven Eight Nine (by LocoGame/Indie Champions)
---
Shadowgun War Games (Free)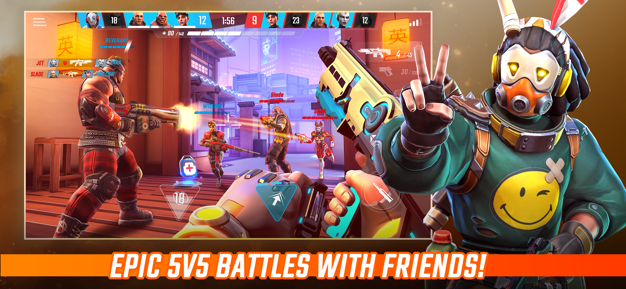 iTunes Description
Shadowgun War Games is a free-to-play tactical FPS with outstanding graphics and intense 5v5 battles. Work out your strategy for classic Capture the Flag or go in all guns blazing in Team Deathmatch. With intense multiplayer maps and modes, Shadowgun War Games is the best PvP experience on mobile phones!
Forum Thread: Shadowgun War Games (by Madfinger)
---
Sushi Factory – Slide Puzzle (Free)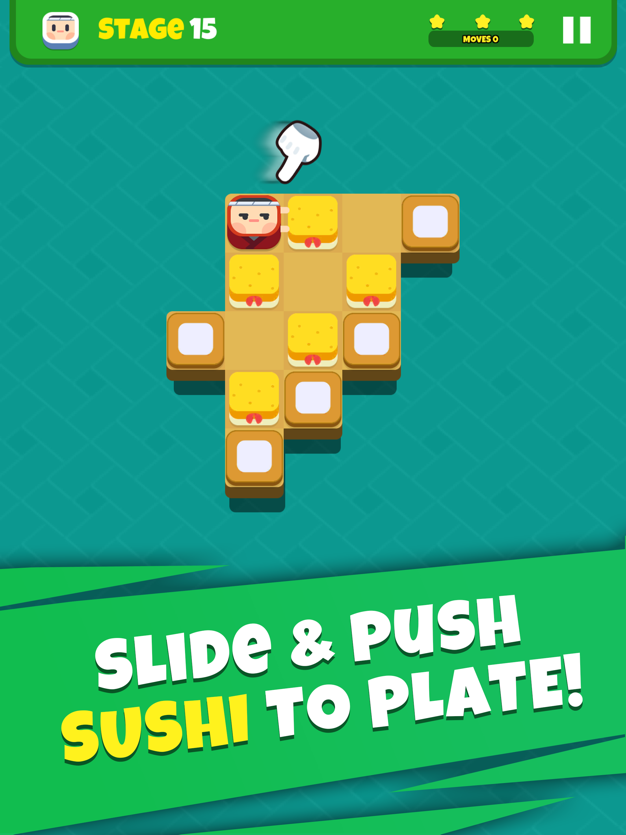 iTunes Description
Enjoy this super cute sushi puzzle!
Put sushi on a plate to serve your guests and earn money!
Solve puzzles to collect sushi recipes and upgrade to the beautiful interior!
Forum Thread: Sushi Factory – Slide Puzzle (by UNIT5)
---
Tiny Dino (Free)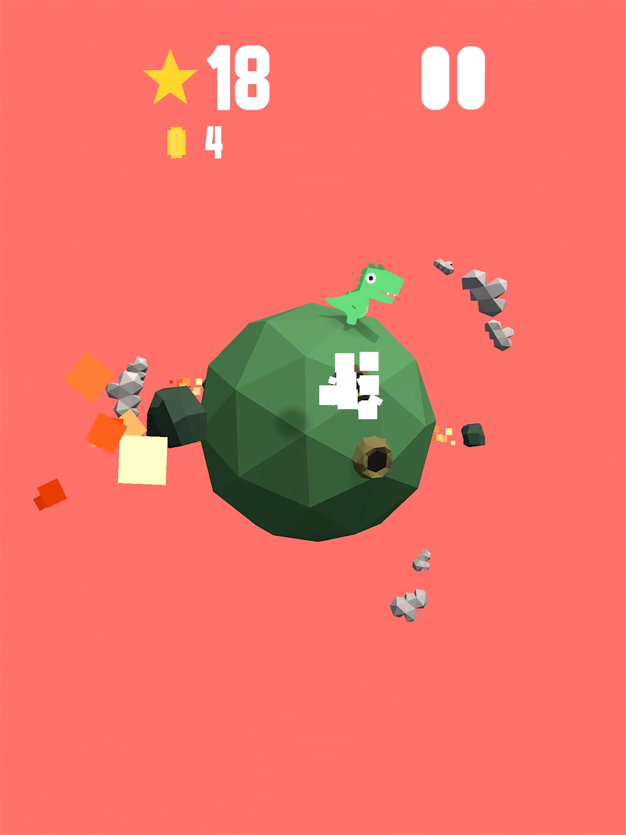 iTunes Description
Help your new tiny friend run, dash, and avoid asteroids in this cute new Jurassic adventure!
Swipe and spin the planet to help them avoid oncoming doom!
Outrun the fire that rains from the sky across multiple colorful galaxies!
And collect coins to spend on new hats for your dino pal!
Forum Thread: Tiny Dino! – Asteroid Run! (by Appsolute Games)
---
Tofu Time (Free)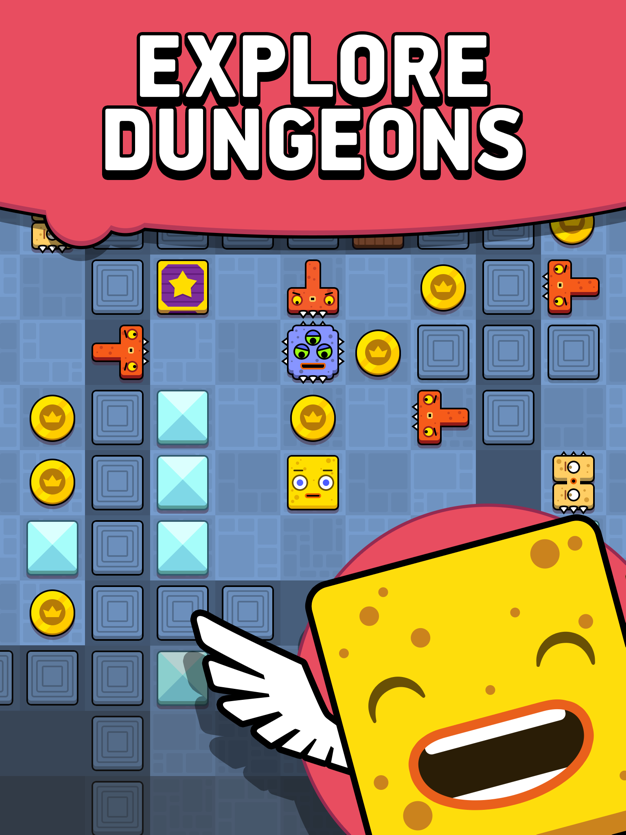 iTunes Description
Explore dungeons full of enemy monsters in a puzzle with offbeat turn-based game mechanics.

COMPLETE lots of dangerous levels.
GET your maximum score to beat your friends.
CHOOSE among 10 classy heroes.
COLLECT boosters to be stronger.
Forum Thread: Tofu Time (by Core5/Vebinsait)
---
True Hero (Free)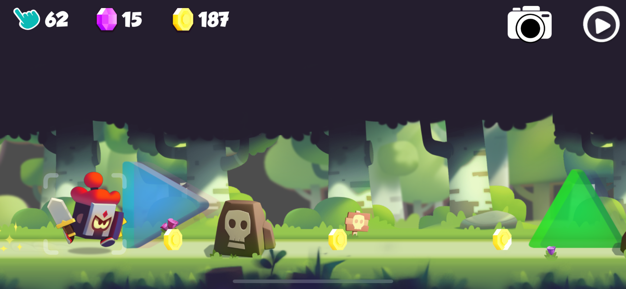 iTunes Description
– Original but easy controls.
– 100+ characters and enemies.
– Amazing fighting animations.
– Colorful and vivid HD graphics!
Forum Thread: True Hero (by AZ)
---
Veritas ($5.99)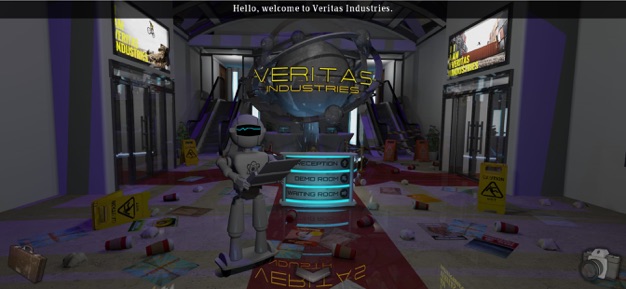 iTunes Description
Veritas is a game of mystery and discovery from Glitch Games, creators of the Forever Lost trilogy, that poses the question; what is truth, and does it even matter?

Having volunteered to take part in a study conducted by Veritas Industries, you now find yourself waking up in a small room with no memory of what happened the day before.

The last thing you remember is signing on the dotted line and following some nice people wearing white coats, but they couldn't have been lying to you could they? They were doctors for goodness sake…
Forum Thread: Veritas (by Glitch Games)
---
Who Is Awesome ($0.99)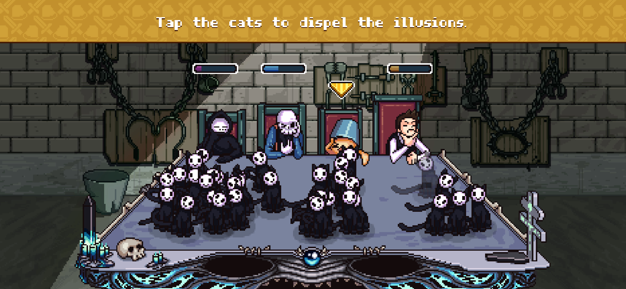 iTunes Description
WHO IS AWESOME is a singleplayer mini-game collection, in which the most awesome character that you choose competes with the characters that you didn't.

Four characters from different games — Reaper from Peace, Death!, Vladimir from DRAW CHILLY, Knight from OH MY GOD, LOOK AT THIS KNIGHT!, and the Cowboy from Gun Done — sit at the same table and try to think faster than their opponents.
Forum Thread: Who Is Awesome (by Azamatika)
---