Sky: Children of the Light (Free) from thatgamecompany was Apple's iPhone Game of the Year for 2019. Ever since it launched, Sky: Children of the Light has continued to get updates regularly bringing in new content and various fixes. We featured it as our Game of the Week when it launched as well. This weekend, thatgamecomany will release a major update for the game with a new season and a lot of new content. The Season of Rhythm will feature a new Adventure Pass that is free for those who own the Winter Season Adventure Pass or the Winter Musician's Pack. This will not include the 20 bonus Seasonal Candles though. This season will end on April 2nd with the new longer season durations that will be brought to Sky with the 0.8.0 update. Check out some art from the new season below: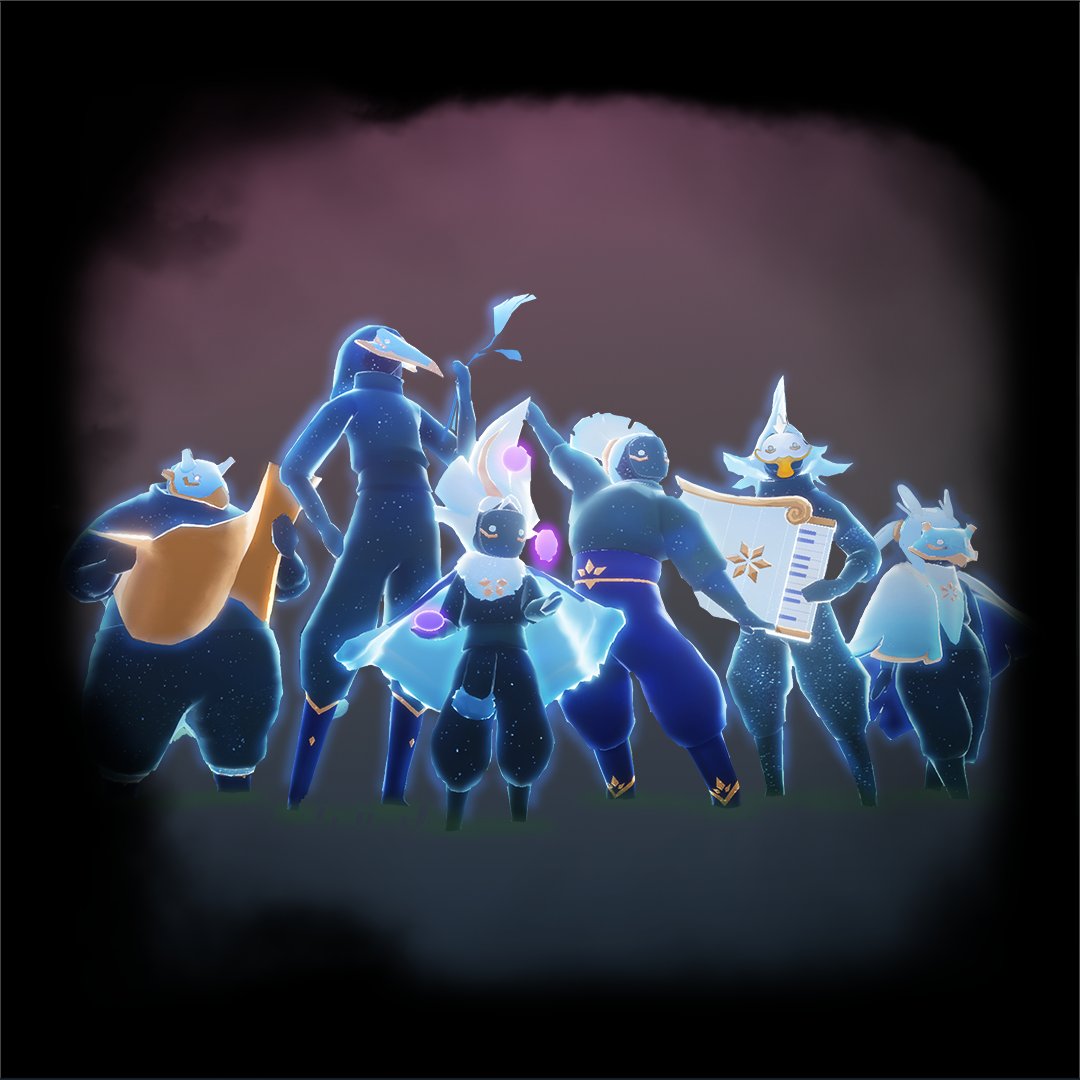 Patch 0.8.0 adds an ice rink and a stage, a new Seasonal Spirit to the Isle of Dawn, new cosmetics, and changes to season durations. This new season brings four new pants, two new capes, three new music sheets, four new masks, four new hairstyles, two new instruments, new expressions, two ultimate gifts, and more. The Lunar New Year event celebration begins tomorrow with a Double Heart event that will go on until January 27th. At the end of this month, Travelling Spirits from prior seasons will appear in Home for a limited time. With this update, the Adventure Pass Gift Pack price will be raised from $14.99 to $19.99 with the addition of a bonus 20 Seasonal Candles to each of the Gift Passes.
This update also improves the experience for new players ensuring they make progress in early levels and don't return Home by mistake and has various fixes for the UI and crashing issues If you've not played Sky: Children of the Light yet, check it out for yourself on the App Store for free right now and head into our forum thread for more discussion. Have you been playing Sky: Children of the Light regularly or are you waiting for it on other platforms?