Pearl Abyss' hugely ambitious MMORPG, Black Desert Mobile (Free), has now launched globally for iOS and Android. There's a lot of hype behind this one due to its stunning visuals, promise of fast-paced action, and epic fantasy storyline. Over 4.5 million players in total pre-registered prior to today, so it's fair to say a lot of people will be hopping on to see what all the fuss is about.
Right now, there are five distinct character classes to pick from, including the Warrior, Witch, Ranger, Giant, and Valkyrie. Each of these classes plays quite differently, and you'll be able to customise them to your exact preferences thanks to the game's in-depth character creator. There are so many options and ways to make them unique to you, though the creator itself is still easy to get to grips with.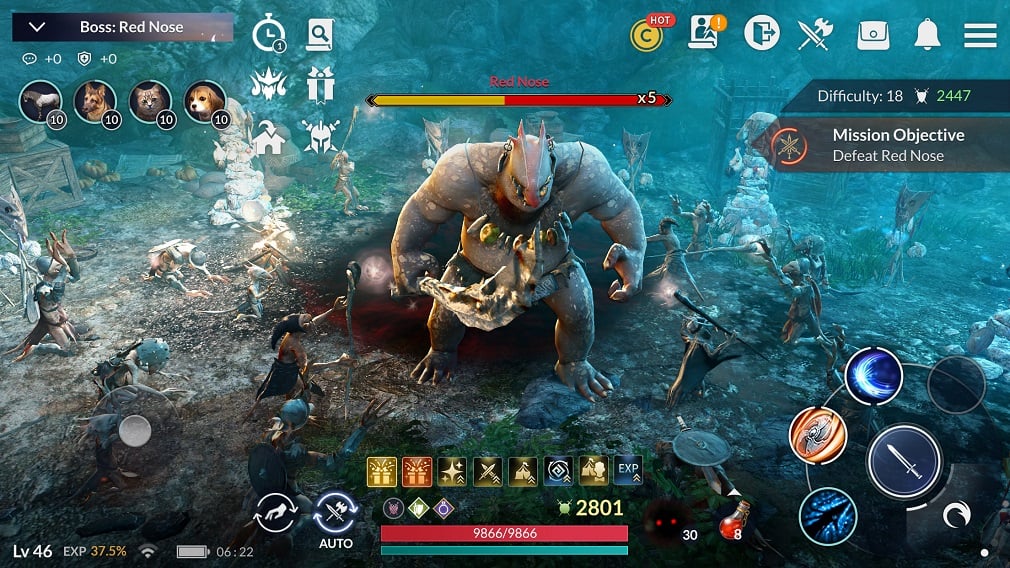 Black Desert Mobile is of course an action-packed MMO, so you can expect a range of compelling multiplayer and co-op modes to get stuck into. The 3v3 PvP is fast-paced and intense, while the co-op dungeon raids serve up tons of great loot and huge bosses to take down together.
Life Skills are another big part of progression here, with areas like gathering, crafting, and fishing to consider. Taking part in these activities will earn you helpful rewards to use. Once you've saved up enough, you'll be able to hire NPCs to do a lot of the work for you and maintain/upgrade your properties.
Exclusive to Black Desert Mobile is the Black Spirit Mode, an extended auto-mode, earning you rewards and EXP without eating away at your mobile data or battery.
To celebrate the milestone of 4 million pre-registrations, rewards will be given to players. Plenty of great rewards like Bunny Bunny Ornament, Memory Fragments, Skillbooks, a Tier 1 Horse Emblem, a Verdon Outfit Chest, Krenvatz Barding, and some delicious Chicken Soup will surely get you off to a good start.
If you're yet to delve into its rich fantasy world, you'll find Black Desert Mobile available globally from both Google Play and the App Store.
Sponsored Content
This article is sponsored content written by TouchArcade and published on behalf of Pearl Abyss to promote the launch of their mobile MMORPG Black Desert Mobile. For questions or comments, please email [email protected]