Each and every day new mobile games are hitting the App Store, and so each week we put together a big old list of all the best new releases of the past seven days. Back in the day the App Store would showcase the same games for a week, and then refresh those features each Thursday. Because of that developers got into the habit of releasing their games throughout Wednesday or very early Thursday in order to hopefully get one of those coveted features spots. Nowadays the App Store refreshes constantly, so the need for everyone to release all on the same day has diminished. Still, we've kept our weekly Wednesday night format as for years that's the time people knew to check TouchArcade for the list of new games. And so without further ado please check out the full list of this week's new games below, and let us know in the comments section which games you'll be picking up!
---
Addiction (Free)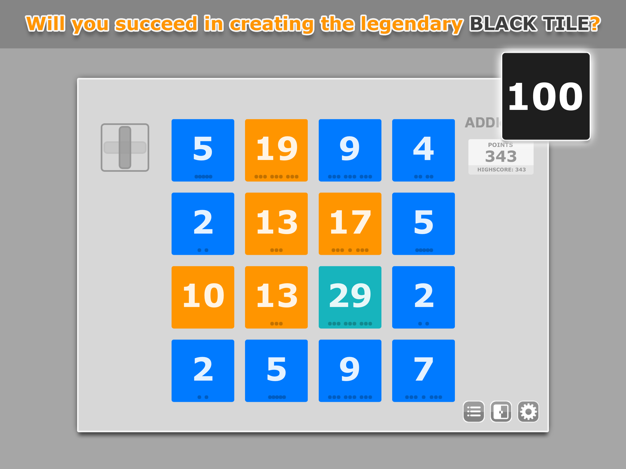 iTunes Description
Addiction is a game about numbers, no advanced maths involved.

A game that is asking you to use your brain to create numbers that are bigger and bigger.

Slide the numbers to merge them together.

Can you get a real highscore?
Forum Thread: Addiction (by Jeux ID)
---
Alien Persist (Free)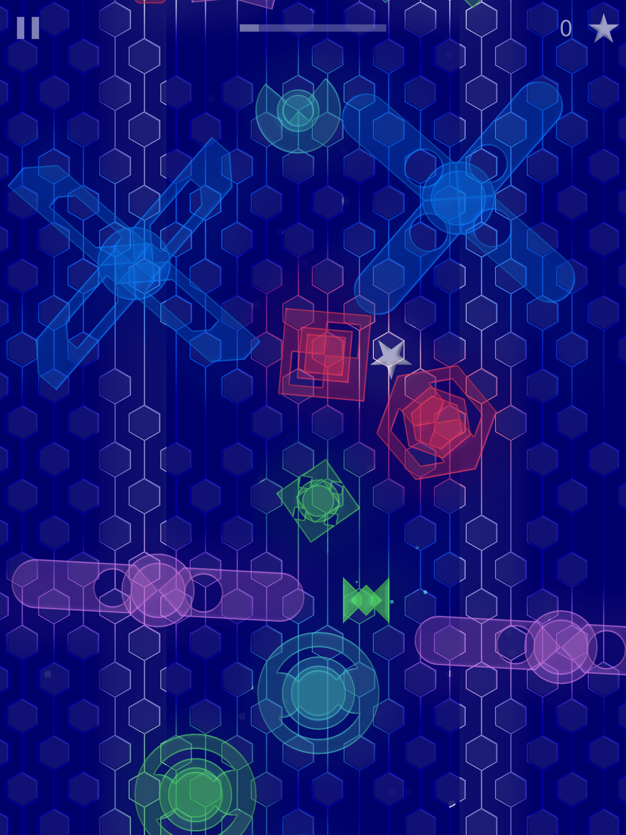 iTunes Description
Alien Persist

A small but persistent creature wants to go home.
Help overcome the obstacles of this minimalist world.
Forum Thread: Alien Persist (by Adao Ernesto)
---
Battle Breakers (Free)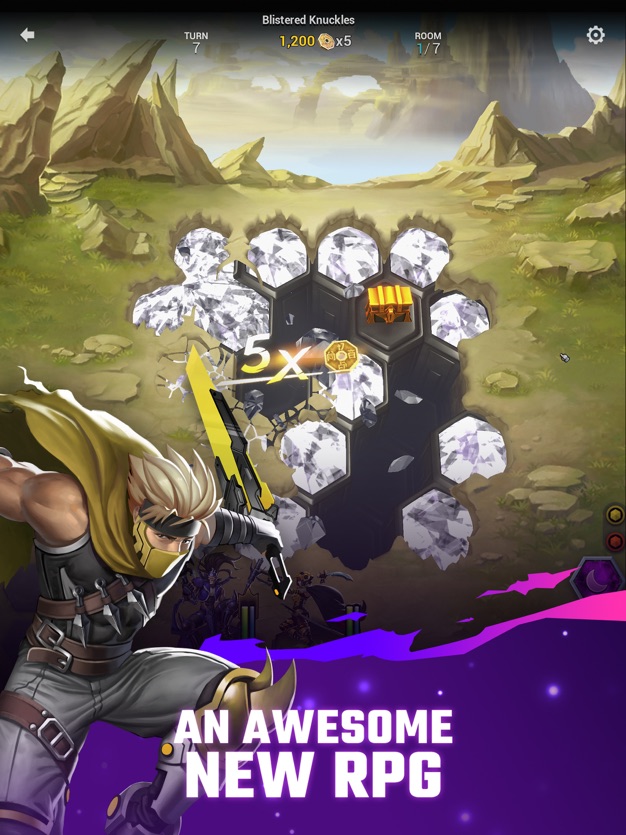 iTunes Description
Monsters from space trapped the world's greatest heroes in technomagic crystal. Now it's up to you to assemble the ultimate team of super warriors and take back your planet – one break at a time – in this cartoon-inspired, Hero Collector RPG built as a passion project by a small team at Epic Games.
Forum Thread: Battle Breakers (by Epic Games)
---
Battle Games Online (Free)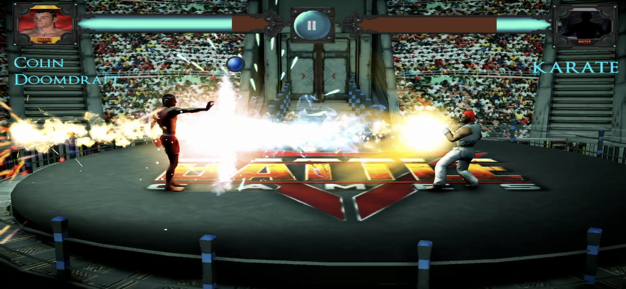 iTunes Description
Enroll in epic 5 vs 5 team brawl fight online! Smash the opposing team and create the dream 5 of hero fighters! Start your quest of legendary fighting battles with Battle Games Online!
Forum Thread: Battle Games Online (by Battle Games)
---
Disney Frozen Adventures (Free)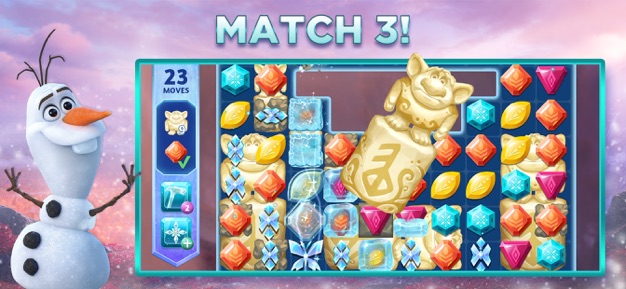 iTunes Description
The World of Disney's Frozen comes to life in an exciting new match 3 puzzle adventure. Join Elsa, Anna and Olaf as you build and renovate the Kingdom in a brand new mobile game based on Disney's Frozen & Frozen 2 movies. Design and decorate the Kingdom of Arendelle and beyond!

Explore and embark on an all-new Frozen adventure that takes you to new and familiar locations around Arendelle and the entire Frozen world. Play hundreds of match-3 games and earn snowflakes to decorate the castle and make it look amazing!
Forum Thread: Disney Frozen Adventures (by Jam City)
---
DYING: Reborn-Mobile Edition ($2.99)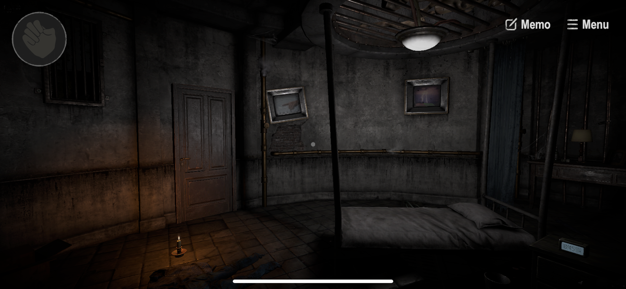 iTunes Description
DYING: Reborn is a first-person Room Escape puzzle game in which players must tackle all kinds of puzzles in a series of dark and eerie environments. Gameplay revolves around collecting, discovering and putting together pieces of a twisted story that will make your hair stand on end…
Forum Thread: DYING: Reborn-Mobile Edition (by Coconut Island/Nekcom)
---
Eat Me Please (Free)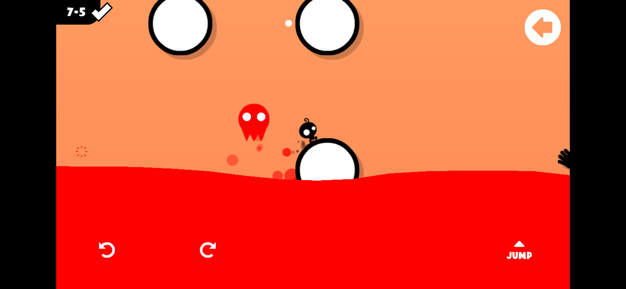 iTunes Description
Run & jump in any direction! 360° gravity makes sure you cannot fall off!
Reach the Monster at the end and give them a delicious meal…

Each level has one or more diamonds to collect. Get the diamonds to unlock new worlds!
Forum Thread: Eat Me Please (by Jesse Venbrux)
---
InfiniBugs (Free)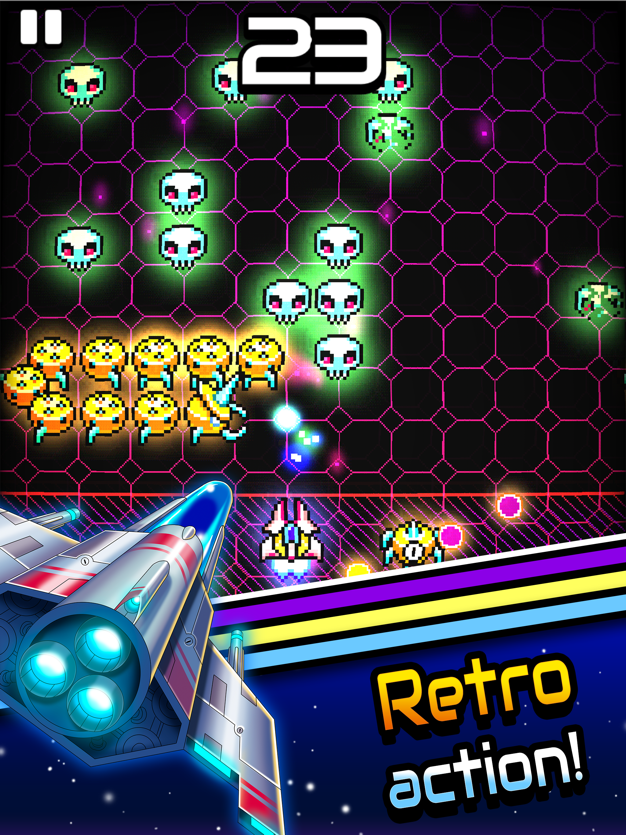 iTunes Description
Infinibugs is an endless arcade-style shoot-em-up with simple and responsive touch based controls. It's inspired by the arcade classics, but tailored for modern touch devices. Infinibugs features a host of unique enemies, each with their own behaviors and strategy, as well as challenging surprise events such as hazardous meteor storms and indestructible bouncing orbs of death to keep even the most seasoned pilots on their toes. Unlock a harder game mode and multiple alternative ships as you play.
Forum Thread: InfiniBugs (by Retro Dreamer)
---
Iron Force 2 (Free)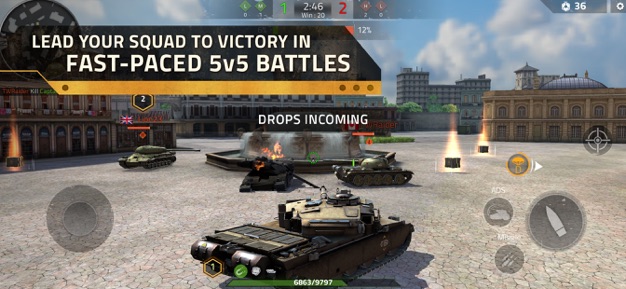 iTunes Description
Squad up and prepare for all-out war in thrilling online multiplayer tank battles with real people around the globe. In this stunning sequel to Iron Force, downloaded by millions of players worldwide, you'll control an arsenal of tanks and battle it out in the most fun and accessible arcade tank shooter on mobile.
Forum Thread: Iron Force 2 (by EA Chillingo/Coolfish)
---
Knight Swap ($0.99)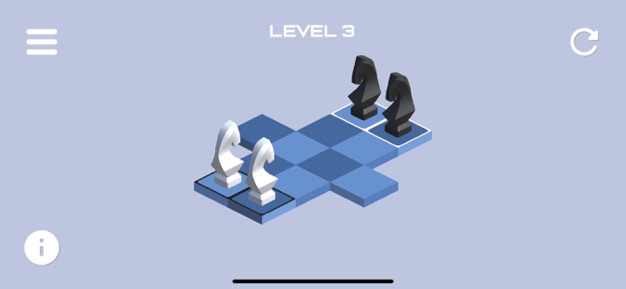 iTunes Description
Knight Swap is a minimalist puzzle game based on the old chess problem of swapping knights on a board.
The goal in each level is to move the white knights to where the black knights are placed (and vice versa) using the features of the board.
Forum Thread: Knight Swap (by Minimol Games)
---
The Legend of Kato (Free)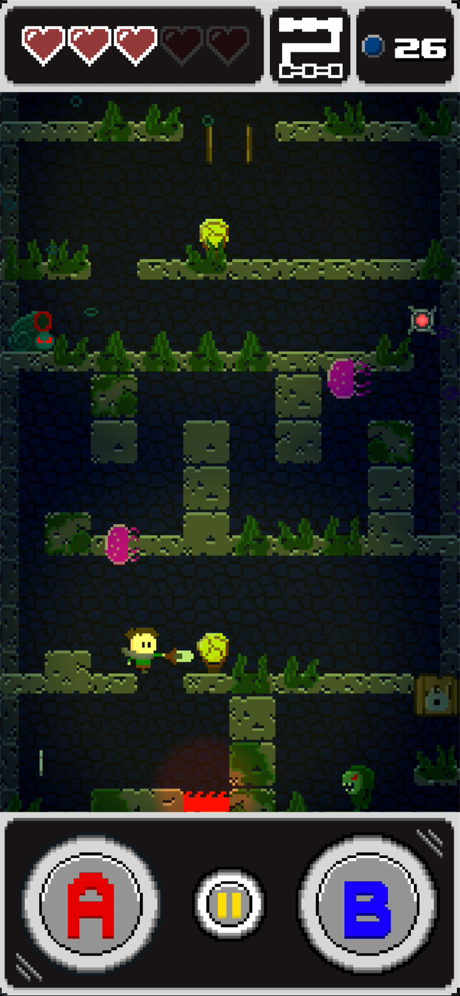 iTunes Description
Hello my dear friend! Do you like legends? Today I will tell you one. This legend is about a brave little boy named Kato.

He would live a normal life, but you can't run away from your fate. According to prophecy, he is destined to save the entire underwater world. Want to know what happened next? Then join Kato and help him in his dangerous adventure!

And remember: "Water dripping day by day wears the hardest rock away".
Forum Thread: The Legend of Kato (by Leonemsolis)
---
MaximBady: Bullseye ($0.99)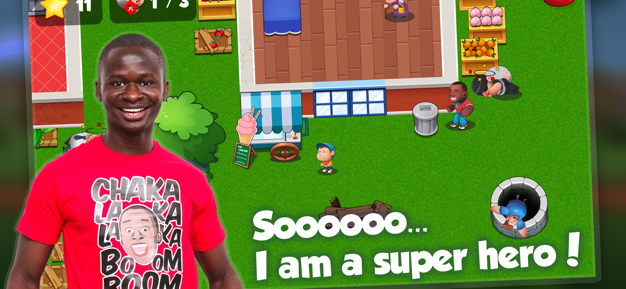 iTunes Description
Hooooo my gad! YouTuber MaximBady becomes a superhero with the power of a rhino… and breaks stuff like a rhino in this great action game! Slide your finger and set him off – crash and bounce through many levels as quick as you can, hit all the thieves. Try not to smash up too much stuff – or whatever!
Forum Thread: MaximBady: Bullseye I YouTuber (by Midnight Pigeon)
---
Mental Hospital VI – Child of Evil ($0.99)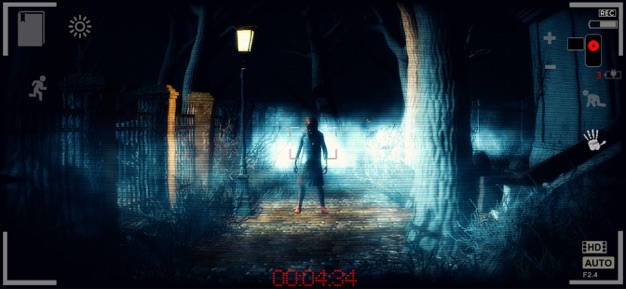 iTunes Description
You work as a reporter for a small local newspaper. One fine evening, you receive a message from your friend Ada that something mystical is happening in the vicinity of the Santa Monica Psychiatric Hospital. The most hopeless psychos from all the states were brought there! So you take a video camera and decide to check what was really going on there. But the story you're getting into is so terrifying that you will remember it for your whole life! And it depends only on you whether you can unravel this tangle of chaos and horror and survive.
Forum Thread: Mental Hospital VI – Child of Evil (by Igor Migun)
---
Micro Breaker (Free)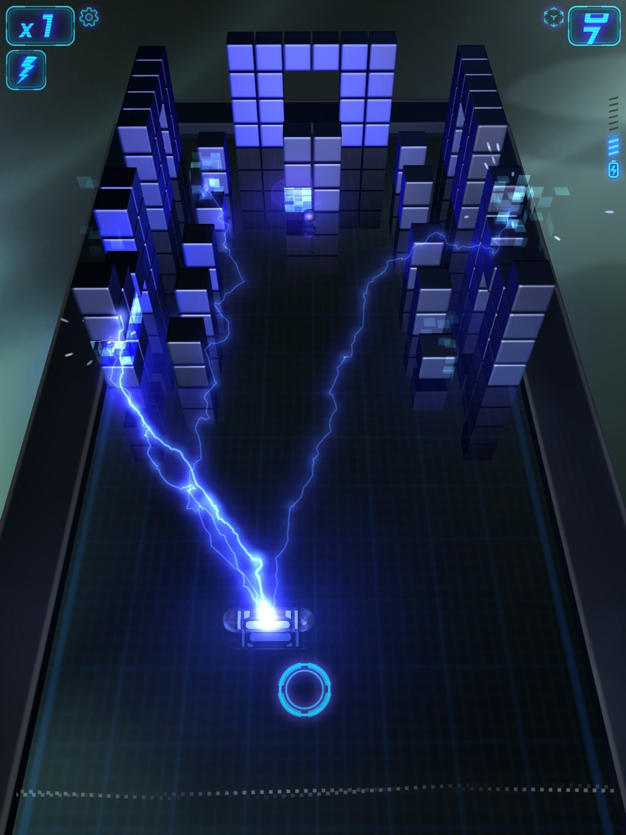 iTunes Description
Micro Breaker – is a fresh take on a classic brick breaking game with a great and expanded gameplay that you've never seen before. Here you can acquire and upgrade amazing power-ups that will change your odds in more difficult stages. You can unlock different paddles and balls that you can use to beat the high scores and smash your way through the online rankings!
Forum Thread: Micro Breaker (by Raster Age)
---
Minecraft Earth (Free)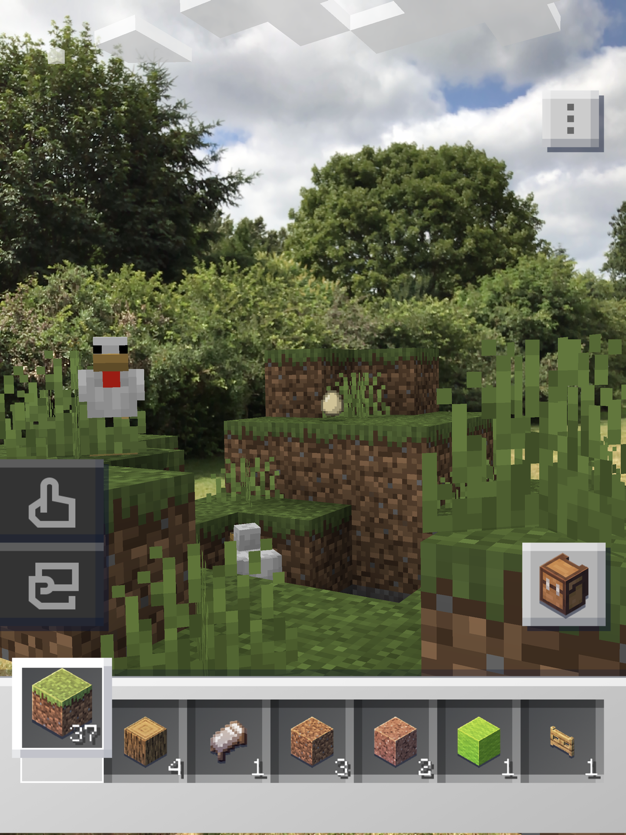 iTunes Description
Discover a new dimension of Minecraft as you create, explore, and survive in the real world. Join a community of builders and explorers spanning the planet, collect resources for your builds, craft in augmented reality and then place them at life-size. You can even team up with others for mini-adventures!
Forum Thread: Minecraft Earth (by Mojang)
---
Mini Army (Free)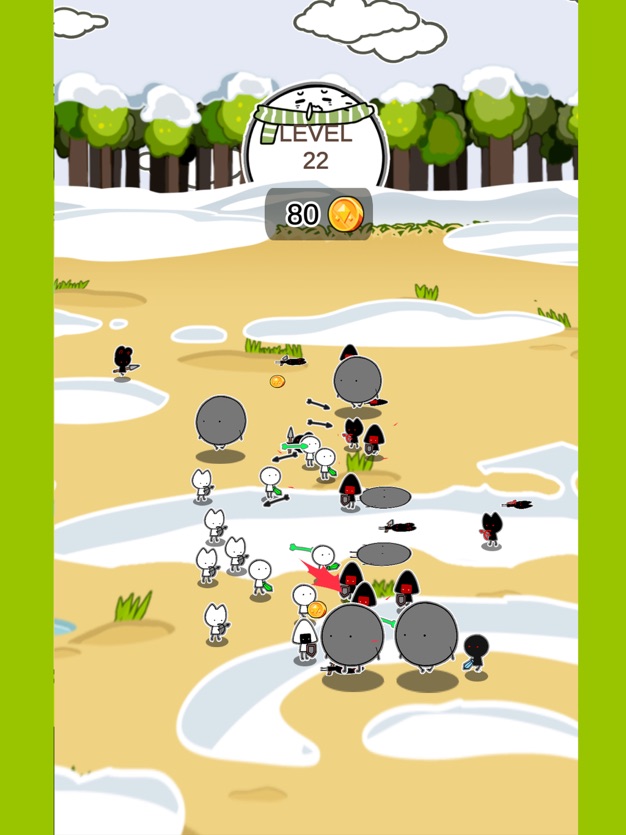 iTunes Description
Grow your army and smash your enemy.
Forum Thread: Mini Army (by Lemon Jam Studios)
---
Mole Playing (Free)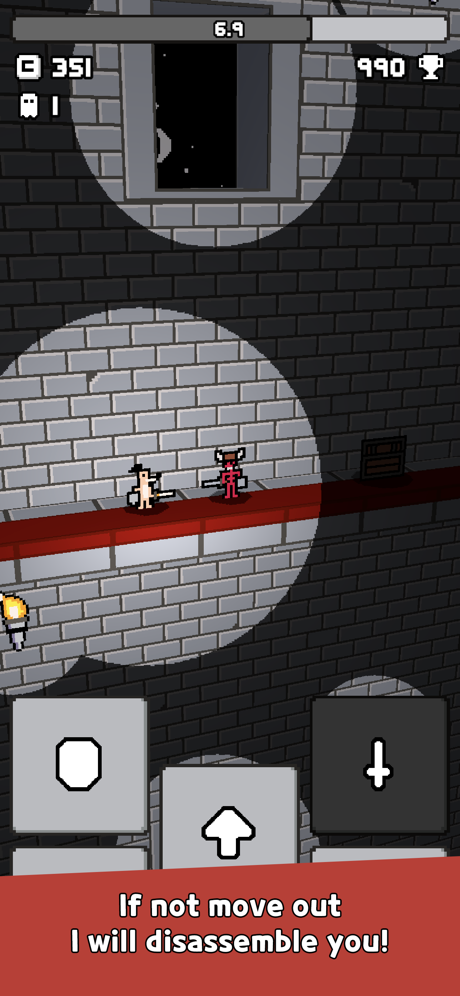 iTunes Description
Infinitely stairs and sprinting RPG!
Faster than anyone! Higher than others!

Climb the mole stairs, go through the hallway, and get there!
Blocking the front breaks. Get out of the way!
Don't stop your instinct!
Forum Thread: Mole Playing (by ASNET)
---
Naboki ($1.99)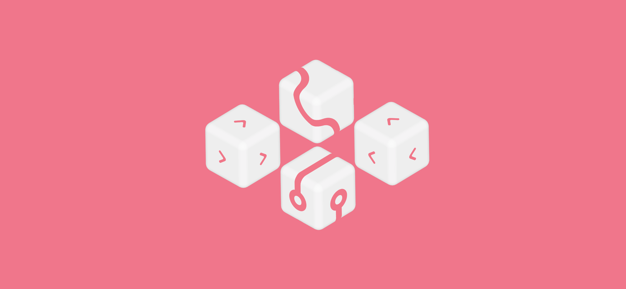 iTunes Description
NABOKI is a minimal puzzle game about taking levels apart.

Just like my previous games, there are no tutorials, no scores, no text.

Audio made by Wojciech Wasiak.
Forum Thread: Naboki (by Maciej Targoni)
---
Overdox (Free)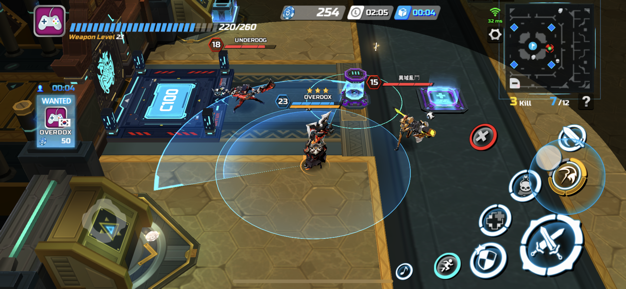 iTunes Description
▶ Action-Packed Real-Time Combat!
– Feel the rush of competition as you face off against foes in real-time!
– Use skill shots, dodge, and parry! Only the fastest and most skillful will reap the glory of battle!
Forum Thread: Overdox (by Haegin)
---
Pogo Bounce! (Free)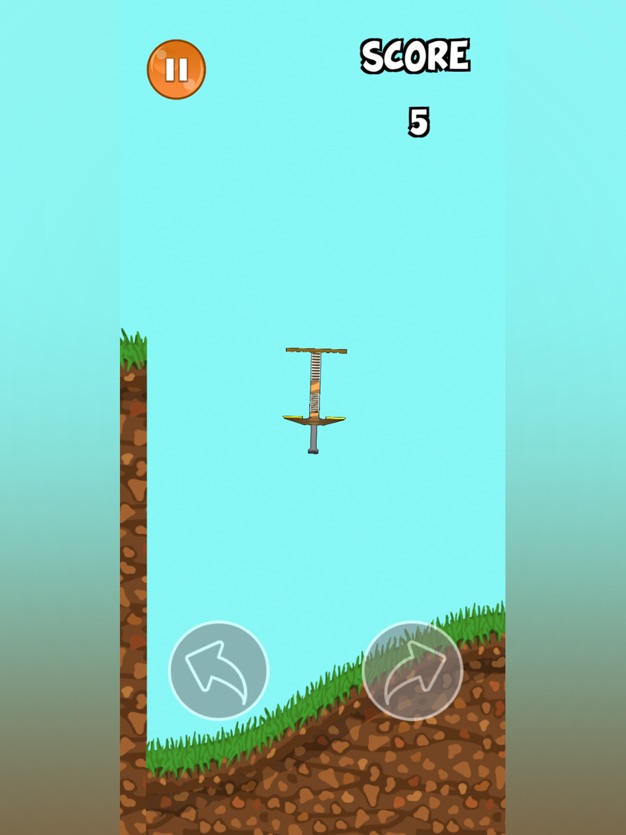 iTunes Description
Bounce as far as you can through infinite grassy hills. Tilt the pogo stick to stay upright and just keep bouncing. Set a new high score and challenge your friends to see who is the ultimate pogo master!
Forum Thread: Pogo Bounce! (by James Petro)
---
Reflex Unit 2 ($1.99)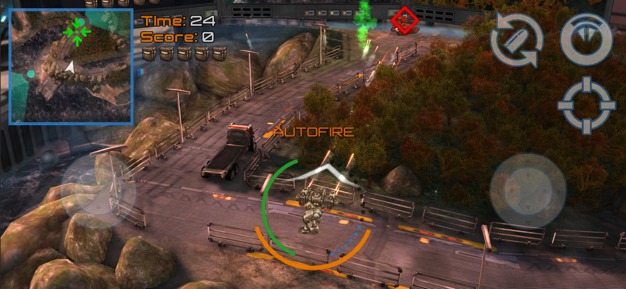 iTunes Description
The year is 2039 and the planet has recovered after the events of Reflex Unit 1. Life seems safe, until a new larger army of remote control drones suddenly attacks strategic cities around the globe. ​

It is up to you again to pilot a new batch of experimental hardware to fight back the invading forces and save the planet, and beyond…
Forum Thread: Reflex Unit 2 (by Robosaru Games)
---
Renegade Racing (Free)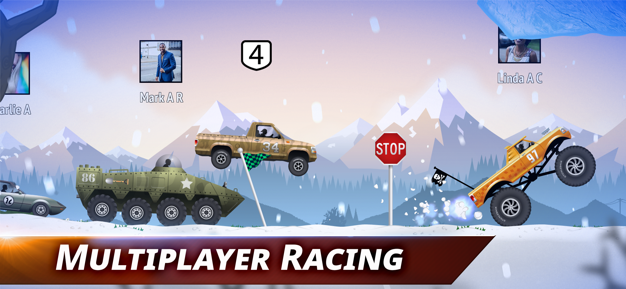 iTunes Description
The hit online game with OVER 180 MILLION PLAYS has made its way to mobile, bigger and crazier than ever before — and now with multiplayer!

Renegade Racing is an adrenaline-filled, wacky multiplayer racing game. Perform epic stunts to gain turbo and race your way to victory!

Gravity-bending worlds, crazy unlockable cars, awesome power-ups and a whole lot of action awaits.
Forum Thread: Renegade Racing (by Not Doppler)
---
Romancing SaGa 3 ($5.99)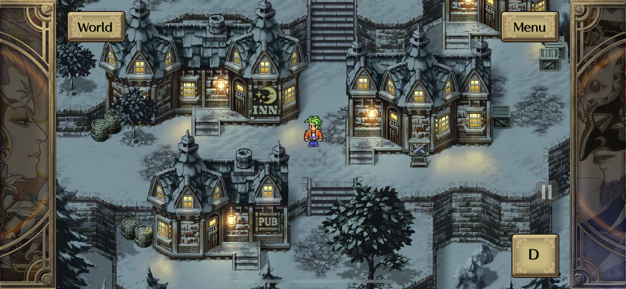 iTunes Description
The celebrated RPG classic comes West for the first time! Developed by industry veterans including the legendary developer Akitoshi Kawazu, Romancing SaGa™ 3 was originally released in Japan in 1995.
This brand-new HD remaster of the legendary RPG masterpiece introduces optimized graphics, a new dungeon to explore, new scenarios and a new game+ function!
Forum Thread: Romancing SaGa 3 (by Square Enix)
---
Roterra Extreme ($2.99)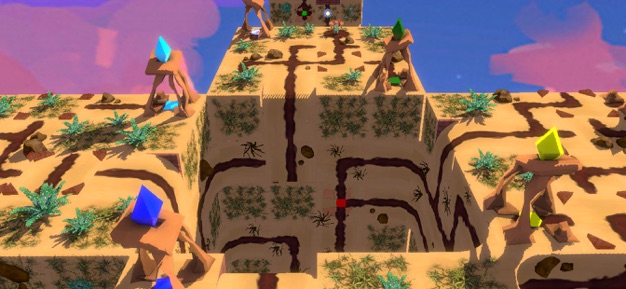 iTunes Description
Return to the magical world of Roterra, where "up" is relative and you may need to walk across the ceiling or down a wall to find your way. Rotate, flip and spin specially marked cubes to shift the ground and reveal pathways. With new environments, harder puzzles, and new characters, Roterra Extreme will provide hours of expert puzzling fun!
Forum Thread: Roterra Extreme – Great Escape (by Dig-It Games)
---
SongPop Live (Free)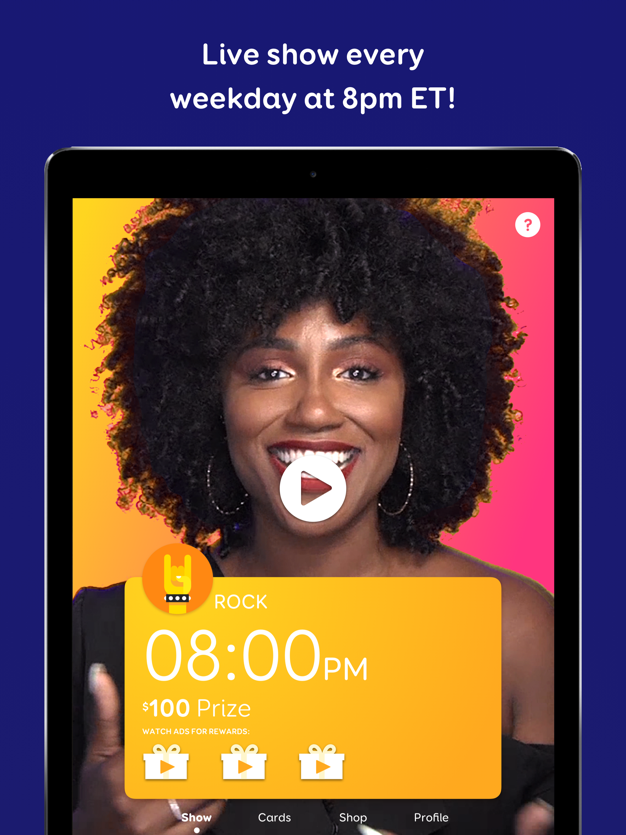 iTunes Description
The world's biggest music trivia game is now LIVE. Come earn fame and cash prizes with our brand new show!
All you have to do is guess the songs we are playing, if you make it to the end, you get your share of the cash prize!
Forum Thread: SongPop Live (by FreshPlanet)
---
Steven Seagal Survival (Free)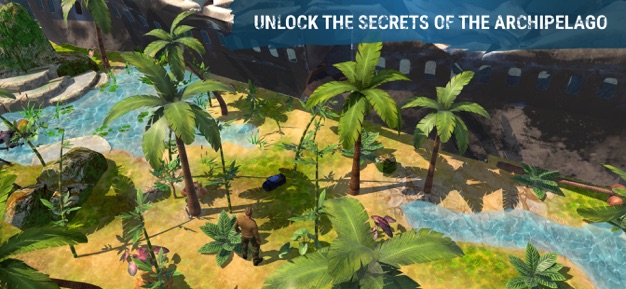 iTunes Description
Steven Seagal's Archipelago Survival is a new exciting survival game with advanced RPG elements. Find yourself on "paradise" tropical islands, where powerful secret societies and terrorist organizations are conducting experiments that can dramatically change the history of mankind. Stand in their way along with a special agent, known as Mr. S, and stop the imminent global catastrophe!
Forum Thread: Steven Seagal Survival (by Tesla Games)
---
Twin Cobra Classic (Free)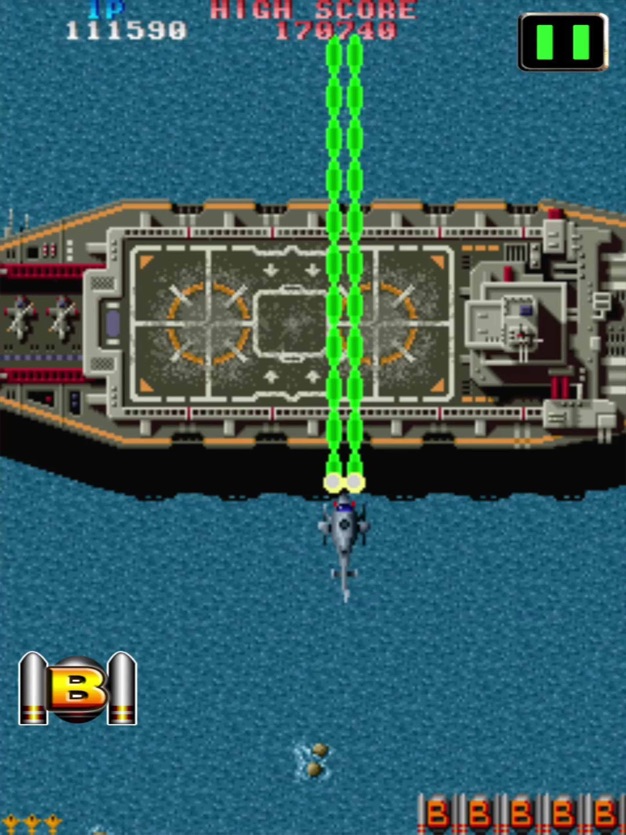 iTunes Description
It's a shooting game that shoot and destroy tanks, anti-aircraft guns and enemy helicopters.
Take off the helicopter from the aircraft carrier and win the battle against the enemy.
Forum Thread: TWIN COBRA Classic (by Mobirix)
---
The Walking Zombie 2 (Free)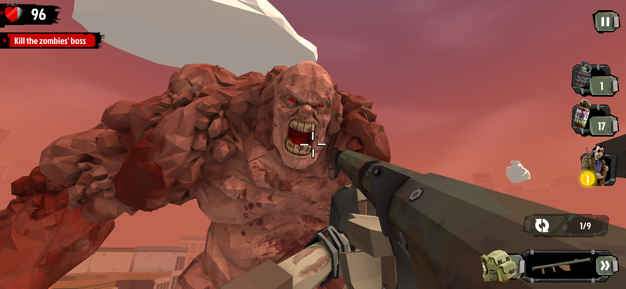 iTunes Description
The world after the zombie apocalypse is a grim place. You were born into it, so you will have to struggle to survive and fight against many kinds of zombies, bandits and dangerous boss monsters. You will go on important story quests and many side quests, level up your skills and perks, sell and buy equipment, and communicate with the (un)lucky survivors.
Forum Thread: Walking Zombie 2 (by Aida Games)
---
Where's The Floor? (Free)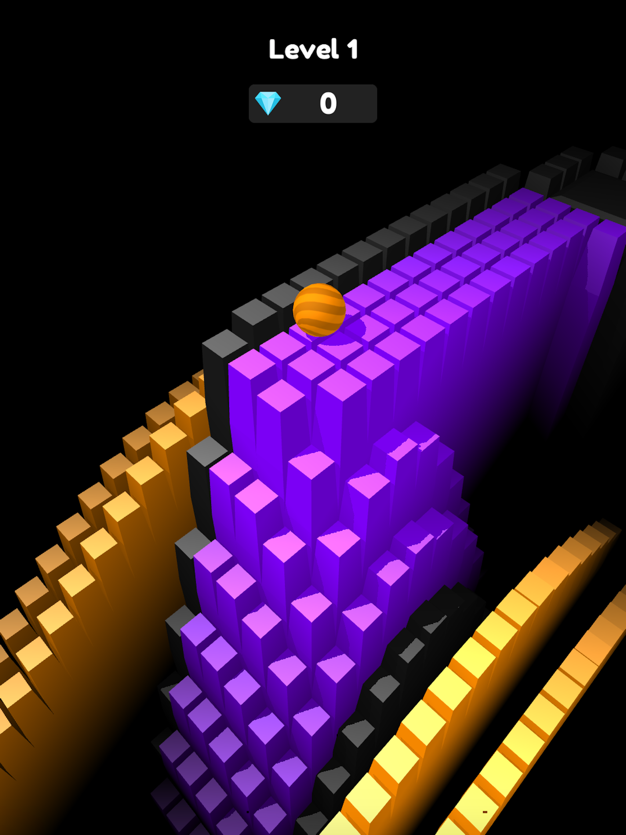 iTunes Description
Roll around to uncover the floor and find the finish. Collect gems to style your ball, upgrade to expert controls, unlock camera zoom, and get crazy glow floors!
Forum Thread: Where's The Floor? (by AppTout)
---
Whipseey and the Lost Atlas ($0.99)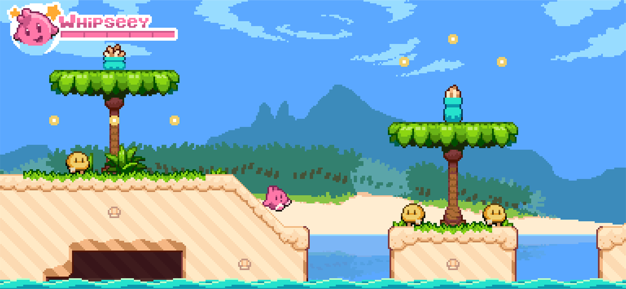 iTunes Description
After discovering a magical book, a young boy named Alex is whisked away to Whipseeyland, where he transforms into Whipseey, the pink, whip-wielding hero of this bright, colorful world. With the help of Princess Alyssa, Whipseey embarks on a quest to recover magical orbs that possess the power to return him home.
Forum Thread: Whipseey and the Lost Atlas (by Crescent Moon Games)
---