Pokemon Masters (Free) was announced quite a while ago when DeNA and The Pokemon Company announced a collaboration. We finally got a proper look at it in a video presentation. Pokemon Masters eventually released on the App Store and Google Play worldwide. Today, we've gotten an update roadmap for Pokemon Masters that reveals plans from now until March 2020. Watch the original trailer for the game below:
As revealed initially, the team wants to focus on the lack of content, lack of appealing rewards, difficulty, and usability in Pokemon Masters. Next month, an update is planned to improve rewards in future events. December will see game balance changes, improvements to co-op, more display options, and other events. This will also include performance improvements. January 2020 will see sync pair training enhancements allowing players to strengthen sync pairs in their own way. February 2020 is the big update that adds new single-player content. March 2020 will see story updates with a six month anniversary celebration. More information about these updates will be revealed on November 7th.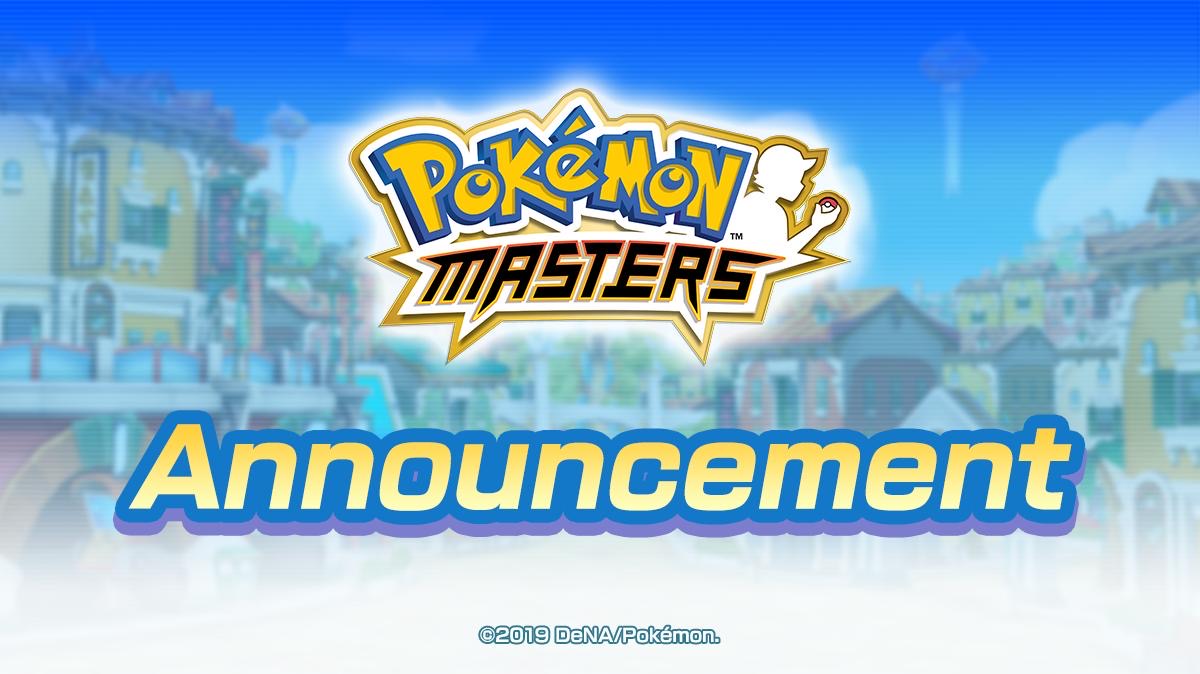 If you've not downloaded it yet and want to try the game, you can download Pokemon Masters for free on the App Store and Google Play right now. Check out the official website for it here. What do you think of everything revealed for Pokemon Masters for the future?