Harry Potter: Wizards Unite (Free) was recently updated to version 2.4.0 that fixed animations, had photo mode enhancements, fixed issues with Portkeys, and more. Today, Niantic announces a plethora of activities planned to celebrate or should I say, combat, Dark Arts Month. These include an exclusive Halloween quest, special appearances, and more. These will be on throughout the month including an ancient evil that might show itself.
The events will see you take on Death Eaters, werewolves, vampires, and more. From tomorrow until October 14th the Fighting Forces Brilliant Event Part 1 will go live. This features a new quest taking on a Brilliant Death Eater and an Azkaban Escapee. October Community Day is on October 19th and it will have special appearances from Doxy oddities and more in game. The second part of Fighting Froces Brilliant Event will go live on October 22nd and it will be live until October 28th. This will feature Brilliant Sirius Black and a Dementor.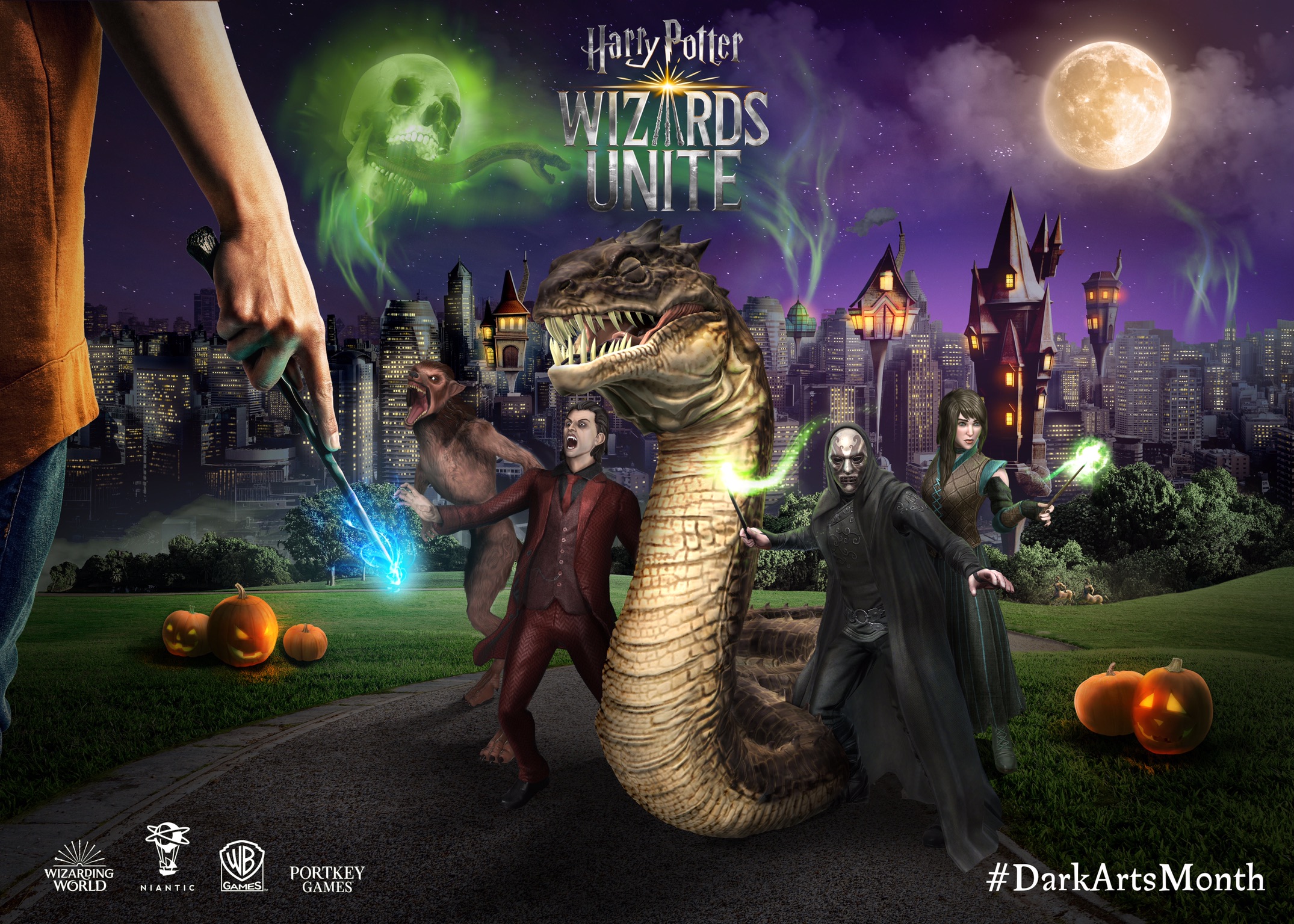 On October 31st, an exclusive Halloween Quest will let you take on a special Wizarding Challenge Fortress Chamber and quest that is Dark Arts themed. This will have limited time rewards. Expect a lot more Halloween or horror themed updates from a lot of games as usual. I'm most interested in a Halloween themed sale and maybe certain horror games showing up on iOS in English like Yomawari. Have you been playing Harry Potter: Wizards Unite lately?