Each and every day new mobile games are hitting the App Store, and so each week we put together a big old list of all the best new releases of the past seven days. Back in the day the App Store would showcase the same games for a week, and then refresh those features each Thursday. Because of that developers got into the habit of releasing their games throughout Wednesday or very early Thursday in order to hopefully get one of those coveted features spots. Nowadays the App Store refreshes constantly, so the need for everyone to release all on the same day has diminished. Still, we've kept our weekly Wednesday night format as for years that's the time people knew to check TouchArcade for the list of new games. And so without further ado please check out the full list of this week's new games below, and let us know in the comments section which games you'll be picking up!
---
Aeon's End ($9.99)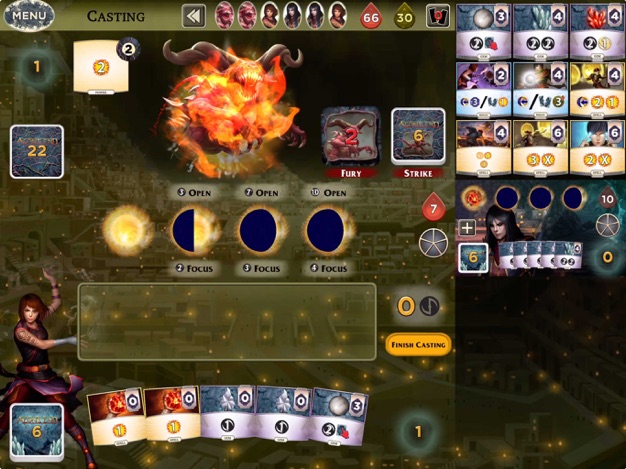 iTunes Description
Aeon's End is a deck-building game where you create a team of up to 4 mages who will fight cooperatively to defeat whichever Nameless nemesis has come through the breach today. You begin with a starting deck of 10 cards, with 5 in hand. Each turn you play gems to gain aether, which is used to buy new gems and relics, learn new spells, and increase your casting potential by opening additional breaches. You can also play relics to give yourself or your allies a boost. Then prep spells to your opened or focused breaches to be ready to cast them on your subsequent turns.
Forum Thread: Aeon's End (by Handelabra Studio LLC)
---
Air Hockey Championship Deluxe (Free)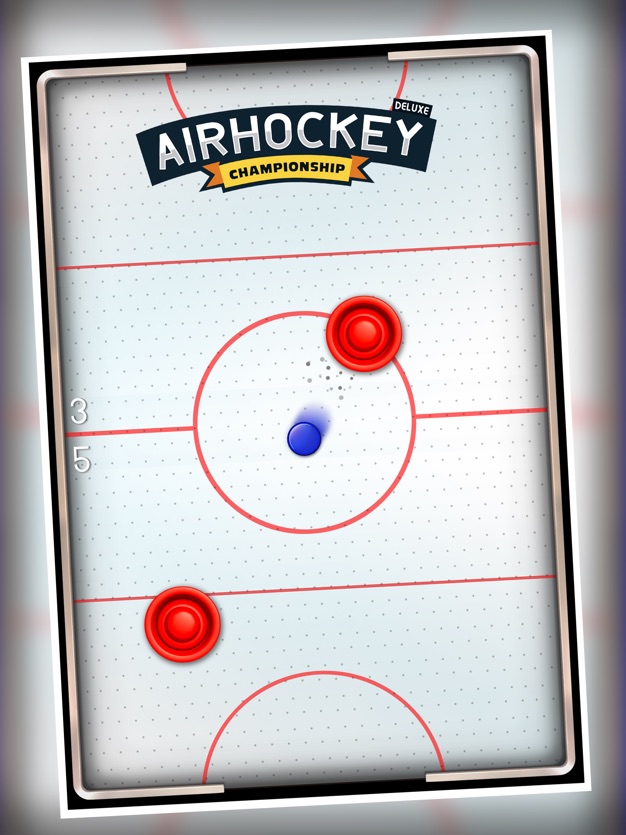 iTunes Description
Airhockey Championship Deluxe features a whooping set of 8 totally different playing fields that you can choose from. Play against your friend or compete against an AI that will knock your socks of if you dare playing it on HARD.

Do you have what it takes to be the first on the field to score 7 goals ?
Forum Thread: Air Hockey Championship Deluxe (by Akos Makovics)
---
AR Pong (Free)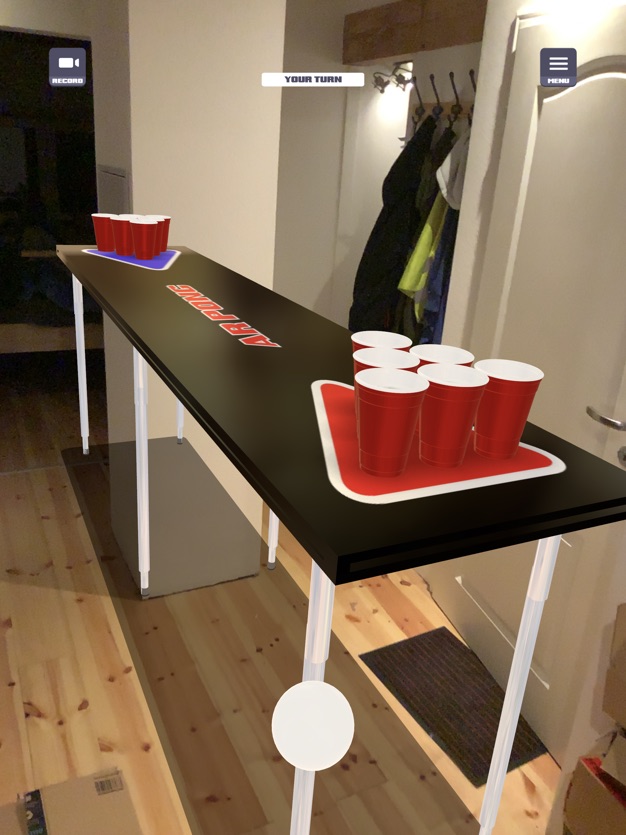 iTunes Description
Play Beer Pong in Augmented Reality with AR Pong!

AR Pong is THE destination for FREE mobile augmented reality. With lightning-fast floor detection and realistic tables, you can compete & enjoy multiple game modes with friends online or local!
Forum Thread: AR Pong (by Decest)
---
Blood Card ($3.99)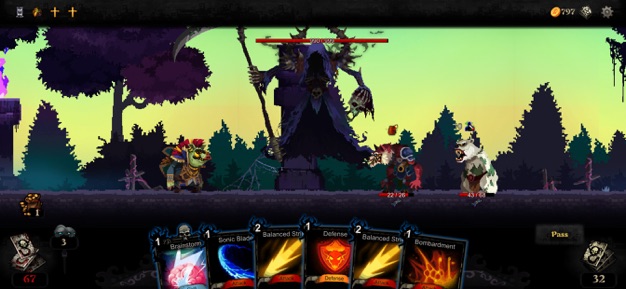 iTunes Description
Blood Card combines elements of roguelike and deckbuilding. During the game, you shall strive ahead, gathering cards to build a unique deck and use it to defeat the enemies getting in your way. You will have to choose between escaping or try to defeat Death, who is relentlessly pursuing you.
Forum Thread: Blood Card (by Pixel Cattle Games)
---
Bouncy Laser 2 : Puzzle Bricks (Free)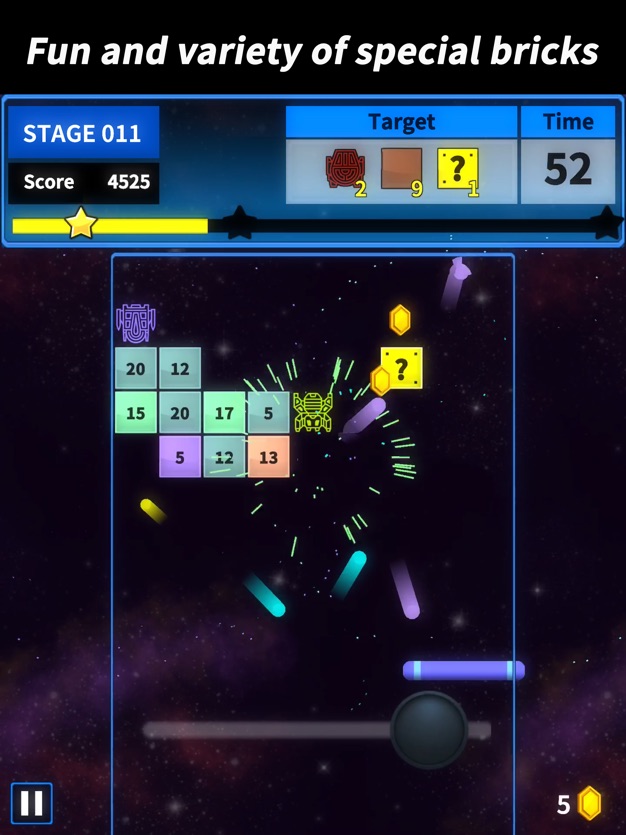 iTunes Description
Bouncy Laser is BACK!

Let me Introduce the best brick breaker puzzle game you may not have seen before.

Everyone can play and enjoy easily. There are hundreds of stages to play. Enjoy the game with simple control.
Forum Thread: Bouncy Laser 2 : Puzzle Bricks (by EggrollSoft)
---
Call of Duty: Mobile (Free)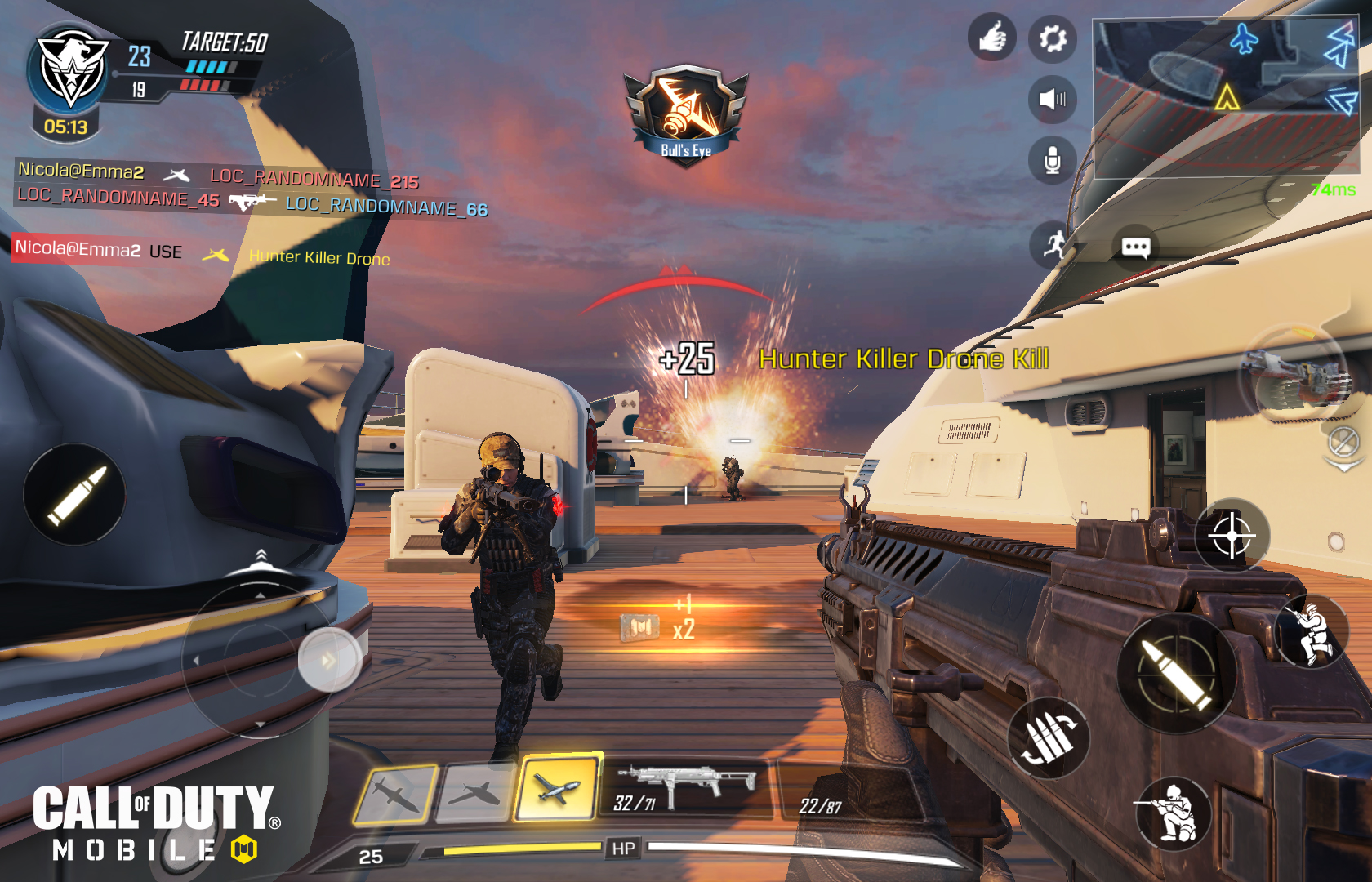 iTunes Description
Official CALL OF DUTY® designed exclusively for mobile phones. Play iconic multiplayer maps and modes anytime, anywhere. 100 player Battle Royale battleground? Fast 5v5 team deathmatch? Scary Zombies action? Sniper vs sniper battle? Activision's free-to-play CALL OF DUTY®: MOBILE has it all.
Forum Thread: Call Of Duty: Mobile (by Activision Publishing)
---
The City Of Time (Free)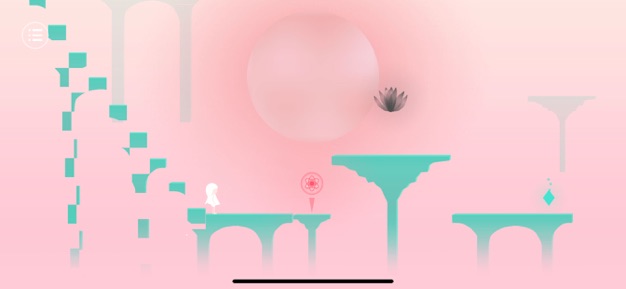 iTunes Description
The little girl comes to the City of Time, this place has the magic of making time back, you can use the magic of time backward to make time interlaced to help the little girl through difficulties. Your actions mean the route when the time goes backwards. Once make mistakes, they will be irreversible, you need to use your brain to make full use of the time back and the appropriate course of action to pass the level successfully
Forum Thread: The City Of Time (by Du Yang Chen)
---
Colour Drift (Free)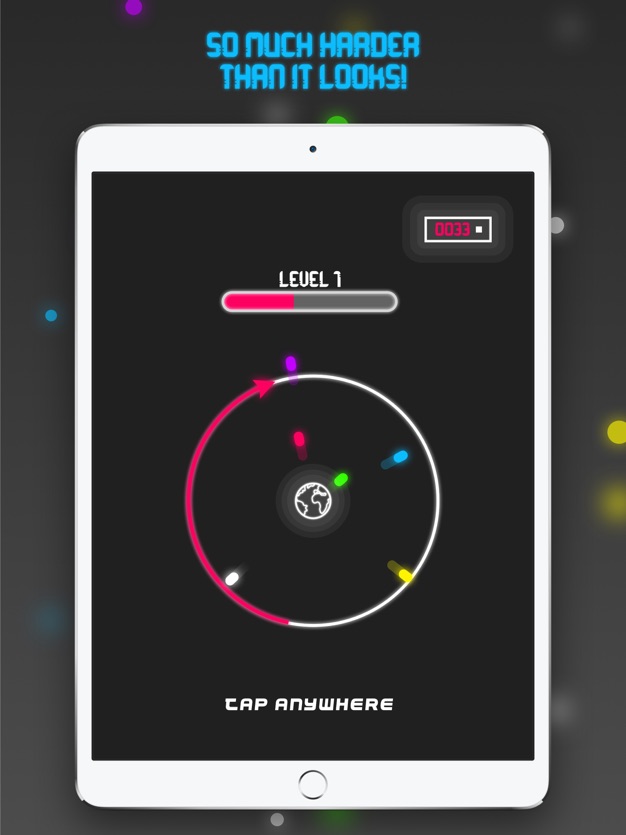 iTunes Description
Color Drift…. Literally impossible….

Tap to change direction
Avoid the colors
Complete the circles
Collect the world
Forum Thread: Colour Drift (by Rekiv)
---
Crushyt! (Free)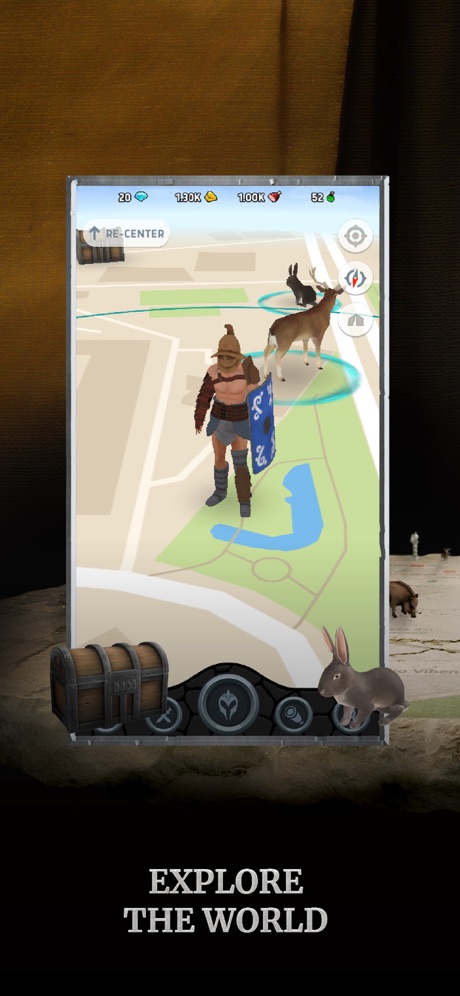 iTunes Description
We will help you, and to start we give you a small army:
you will get some gladiators, hunters, miners and explorers.
Check them out at MY ARMY.
They are loyal warriors, ready to fight for you and defend your name.
So treat them good and make sure they always have food and elixir.
Forum Thread: Crushyt (by WIT-Software)
---
Dawn of the Dragons: Ascension (Free)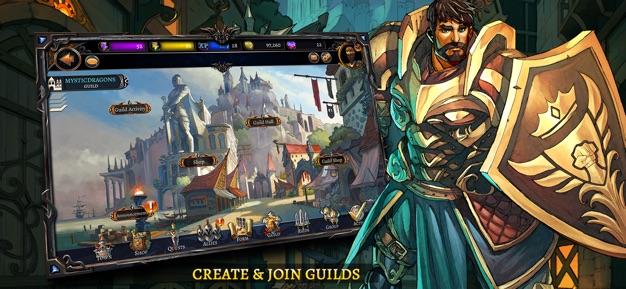 iTunes Description
The Great Dragon War has returned to the land of Tor'gyyl in this epic Turn Based RPG game. It has fallen upon you to stand up to the Dragon Armies and embark on an adventurous journey to change the course of history!

Dawn of the Dragons: Ascension takes the Turn based RPG games genre to the next level. Strategic turn based combat, player-based Guilds, a rich narrative and a wide range of quests, activities & locations to explore. Do you have what it takes to keep the darkness at bay?
Forum Thread: Dawn of the Dragons: Ascension (by 5th Planet Games)
---
Dear Esther ($1.99)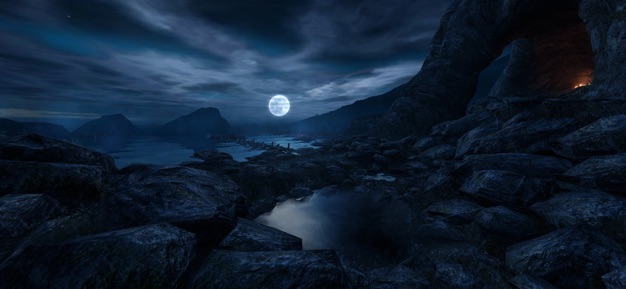 iTunes Description
The Chinese Room's cult classic Dear Esther arrives on iOS for the first time, in this faithful interpretation of the internationally renowned game.

A man stands on a desolate Hebridean shore. As he takes his first step forward, he starts to speak: "Dear Esther…" and so begins a dreamlike, complex tale of love, loss and redemption. We're invited to explore the windswept island, descending into an eerie, otherworldly story where reality fragments and falls apart.
Forum Thread: Dear Esther (by Sumo Digital Ltd)
---
DotHaus (Free)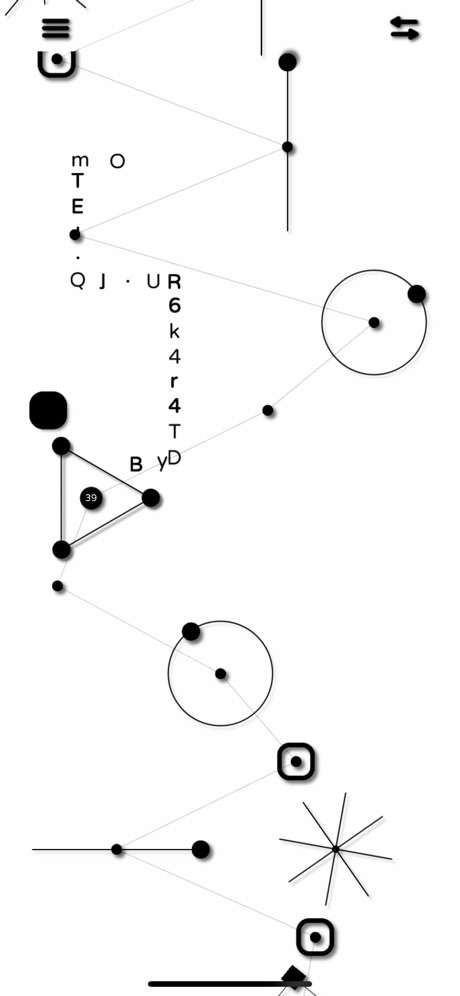 iTunes Description
Dothaus is a minimalist simple iOS game inspired by Bauhaus art and design.

At the base of the game there is a trying to keep together a simple and intuitive single tap game mechanic and the strong artistic influence of the Bauhaus shapes and the "less is more" Apple concept.

To play Dothaus (Dot) you only need to Tap to move the dotplayer along his path but pay attention to the moving shapes.
Forum Thread: DotHaus (by BadBones Productions)
---
Eagle Ride (Free)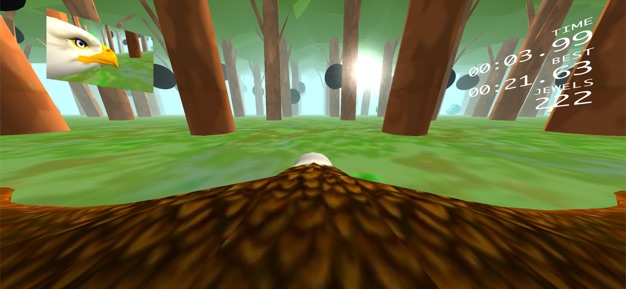 iTunes Description
Ride on an eagle through woodland!

Avoid crashing into the trees and try to survive as long as you can in the simple classic mode.

Dodge bouncing balls and collect as many jewels as you can in the crazy mode or in the black and white hardcore mode.
Forum Thread: Eagle Ride (by Aron Sommer)
---
League of Wonderland (Free)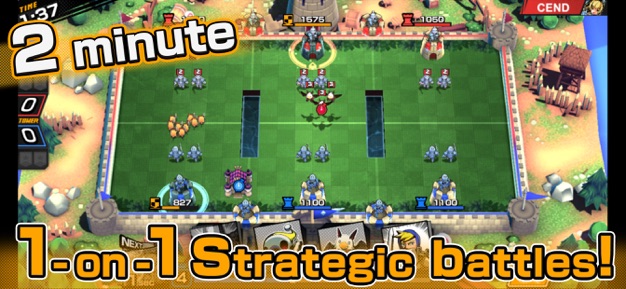 iTunes Description
2 minute 1-on-1 battles in real-time!

Characters from well-known fairy tales, history and myths come to life.
Make a customized deck of 8 cards. Use Heroes to destroy your opponent's Towers within 2 minutes.
Victory by destroying 2 towers first!
Forum Thread: League of Wonderland (by SEGA)
---
Live Cycling Manager 2 ($4.99)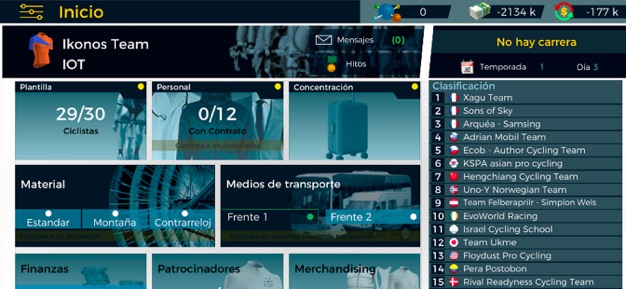 iTunes Description
Live Cycling Manager 2 is the ultimate cycling manager game.
Choose or create the club of your dreams and manage it completely! Become the Sports Director of a professional team and compete against 40 other teams until you reach the top.
Control all aspects of your club: from training sessions, transfers, staff, career registration, runner selection and career strategies, to the finances and design of your equipment.
Forum Thread: Live Cycling Manager 2 (by Xagu Studios)
---
Noodles Now: Mars Needs Noodles! (Free)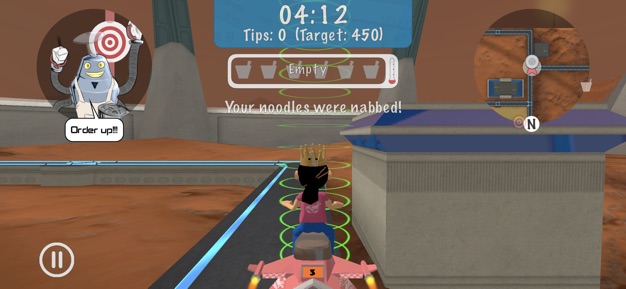 iTunes Description
Help Wanted: Drivers needed for noodle delivery on Mars! Experience with flying scooters is helpful, but not required. Qualified applicants will have nimble reflexes for dodging traffic and dazzling smiles to charm their customers. Compensation is tip-based, but for the right candidate the sky's the limit! We offer twenty-five single-player missions, and exciting multiplayer action. Apply today!
Forum Thread: Noodles Now: Mars Needs Noodles! (by Golden Monkey Media)
---
One Line Weekly (Free)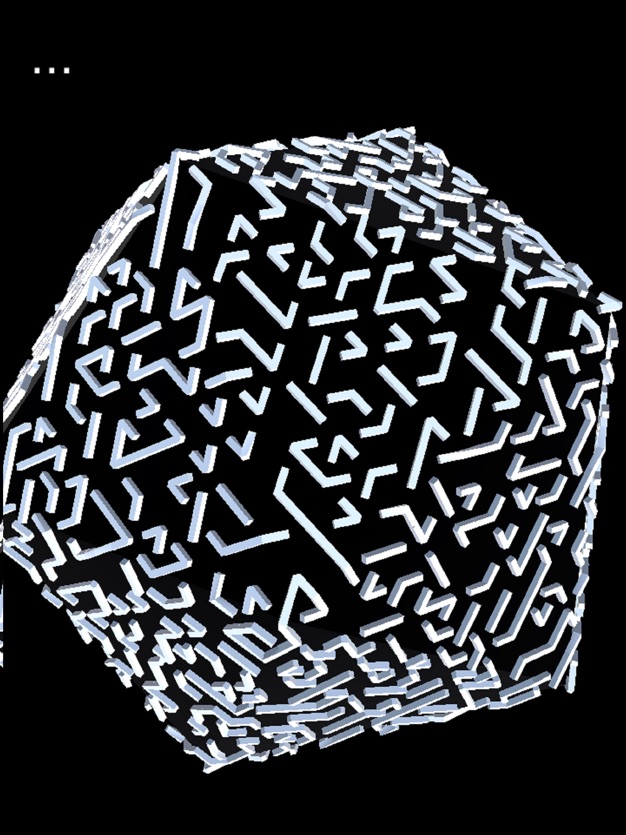 iTunes Description
How to play?
Just tap on a white object to turn it.

What is the goal?
Make one long line.
Forum Thread: One Line Weekly (by Marcelo Pars)
---
Pixel Pirate (Free)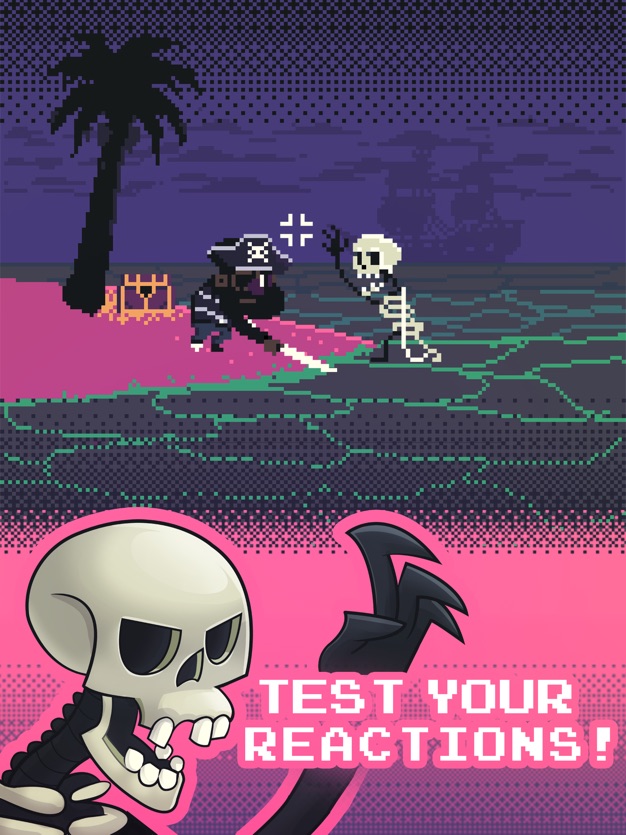 iTunes Description
Challenge your reactions in this retro Pirate action game.

Fight undead enemies, collect pirate gold, unlock crazy characters, and discover wicked weapons. Get the high score to become a Pirate Legend!
Pixel Pirate offers a unique reaction and timing based gameplay experience, featuring retro pixel graphics on mobile.

Captain Pixel and his crew of pirate misfits take on the challenge to plunder the loot from where the undead horde roam. It's up to you to help your Pirate friends out of jail and equip them with the best weapons to survive as long as you can.
Forum Thread: Pixel Pirate (by Seawolf Studios)
---
Smite Blitz (Free)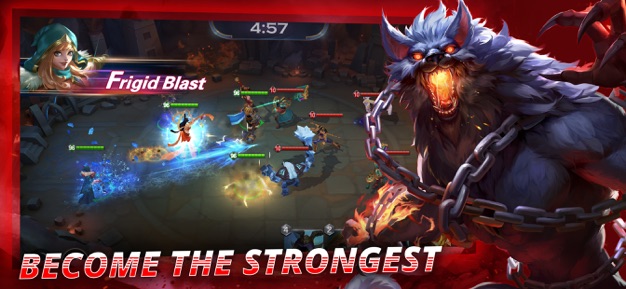 iTunes Description
Journey through the Battleground of the Gods in SMITE Blitz, an epic tactical RPG where you control the Gods! Wield Mjolnir as Thor, or rain down lightning as Zeus in your mythological adventure.
Forum Thread: Smite Blitz (by Hi-Rez Studios)
---
The Solaroid (Free)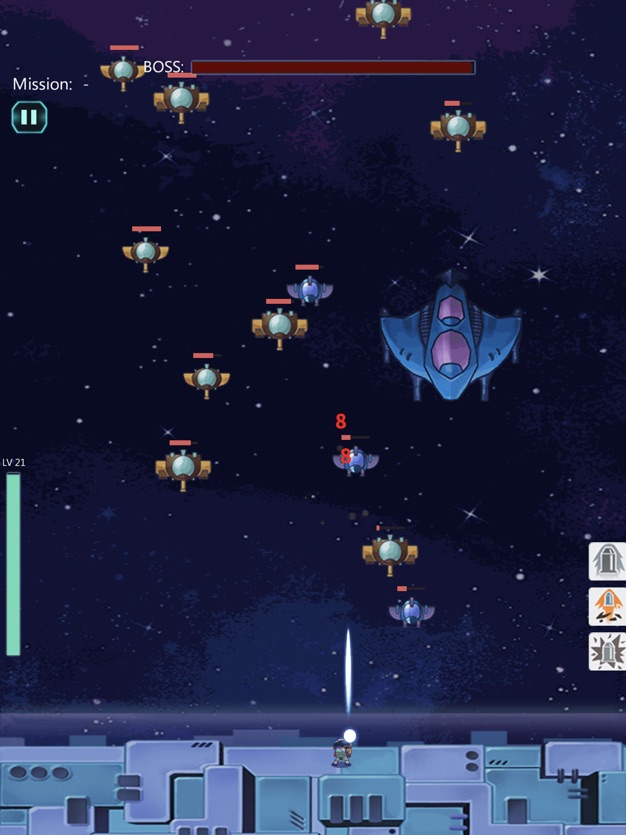 iTunes Description
A shoot & defense game, defense enemy attack, equipment attributes purely random, explore the vast universe, looking for resources planet.
Forum Thread: The Solaroid (by CannedFishGame)
---
Swordman Reforged (Free)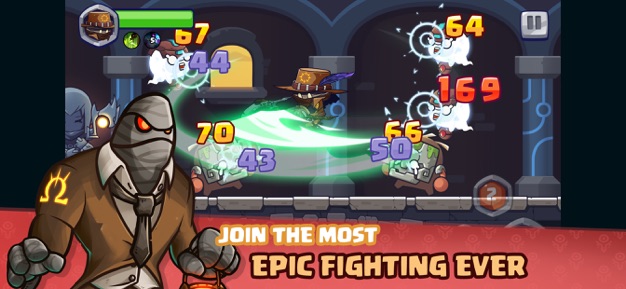 iTunes Description
Ready for more adventures with Sword Man? This game will give you a monter hunters world with more levels to fail and pass, more cool weapons to show off, and MUCH MORE!
With the hunting season just around the corner, the hunter begins his journey to the land only to discover a strange phenomenon where inanimate objects are brought to life. How will the hunter investigate and deal with this mishap? Let's find out about this summertime magic.
Forum Thread: Swordman Reforged (by GEM Mobile)
---
Takoway ($2.99)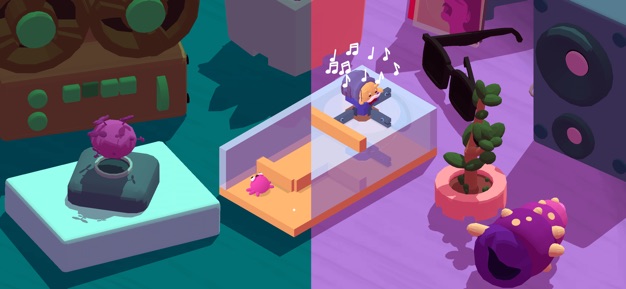 iTunes Description
A perspective puzzle game that is tough on the outside but squishy on the inside.

Follow Tako the hexapus in this perspective-based puzzler as she goes on a six-legged journey to escape captivity and find her place in the world. Alternate between perspectives while befriending eccentric sea creatures as they assist in maneuvering through bizarre lab terrains.

Six tentacles, two worlds, one goal.
Forum Thread: Takoway (by Daylight Studios)
---
TokoToko ($3.99)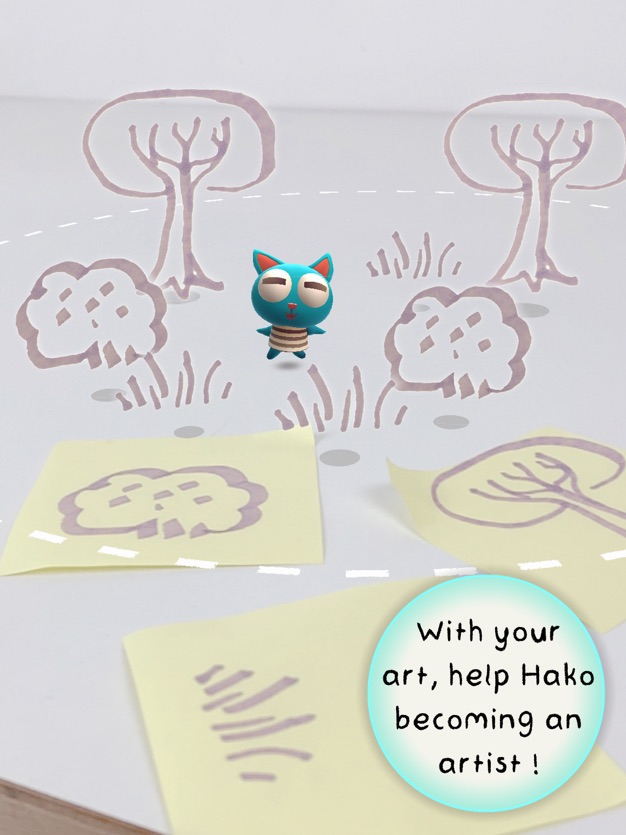 iTunes Description
Complete creative puzzles with real paper drawings and augmented reality interactions to help Hako find the other Tokotokos in a cute and amusing story. TokoToko is an adventure game where you help Hako, a young Tokotoko, becoming an artist. Tokotokos are creatures from another world, where everyone is encouraged to find their own artistic way.

Some like to paint, others prefer writing poetry or playing music. They are cute, but like every artist, they have strong personalities! But if you befriend them, they will never let you down. Your art inspires the Tokotokos!
Forum Thread: TokoToko (by Kalank)
---
Track Mayhem (Free)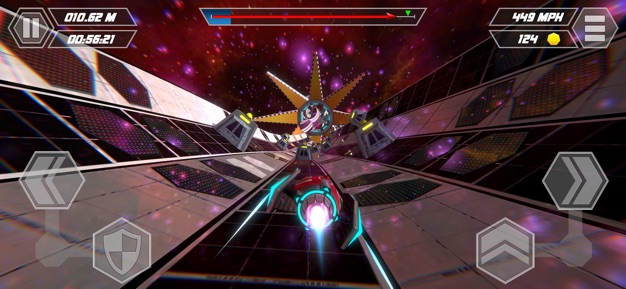 iTunes Description
Hop into a space ship and race on a reflex testing obstacle course in an intense, adrenaline pumping flying action.

Track Mayhem is an infinite flyer that puts you in a seat of a quantum levitating spacecraft flying at incredible speeds through a challenging obstacle track in space.
Forum Thread: Track Mayhem (by Best Free Games)
---
36200 (Free)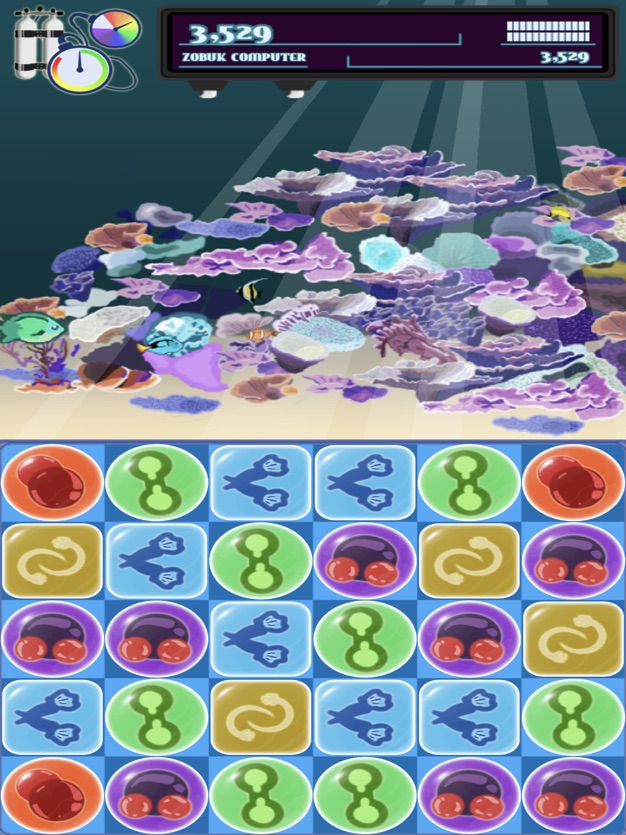 iTunes Description
A match3 game with unique gameplay, beautiful background and many hidden achievement wait for you to discover.

You will diving deep into the ocean through the game to discover the ocean and sea creatures.
Forum Thread: 36200 (by Zobuk Gaming Family)
---