Hello gentle readers, and welcome to the SwitchArcade Round-Up for September 26th, 2019. It's a busy release day today, and the news doesn't have a lot worth talking about at the time of this writing. With that in mind, we're heading right into the new release summaries. Lots of great games out today, and some excellent ones will be hitting tomorrow as well. We round things out with a look at the latest sales information, as usual. Let's dive in!
New Releases
Darksiders II: Deathinitive Edition ($29.99)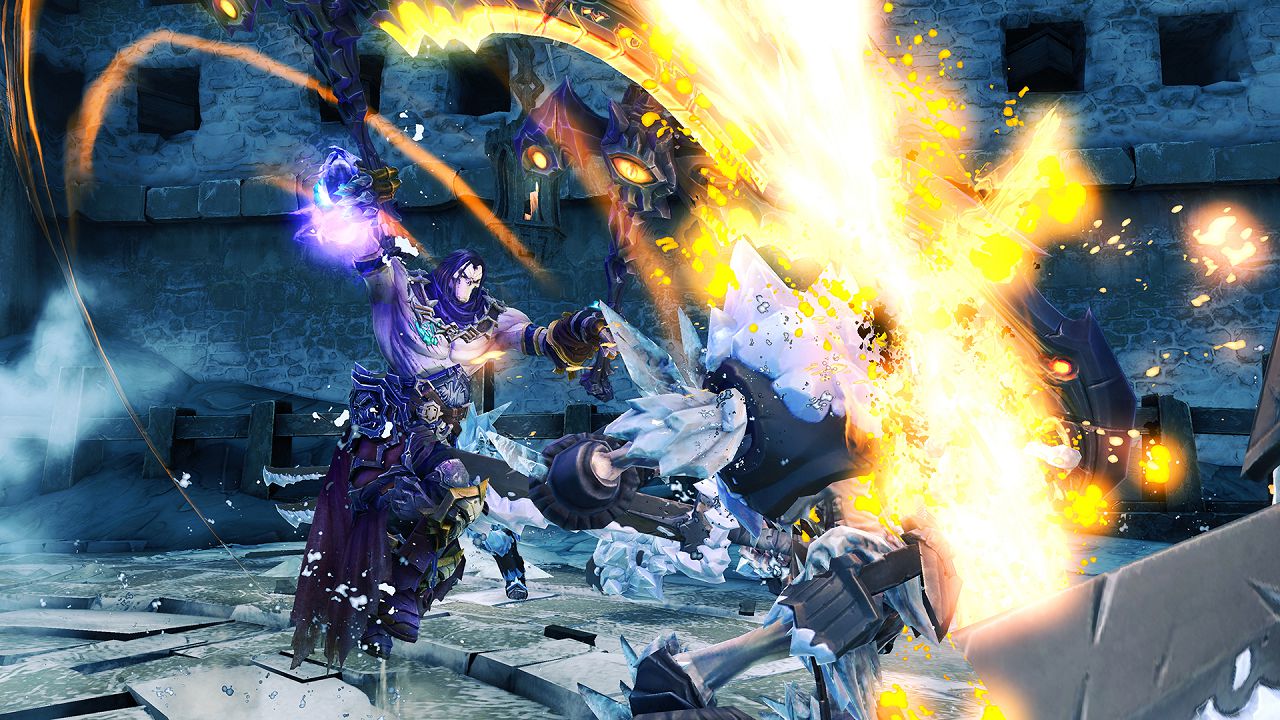 SwitchArcade Highlight!
The second game in the Darksiders series makes it debut on Switch in a complete edition with all of the DLC. Like the first game, you've got lots of options to play with here depending on whether you want to prioritize framerate or graphical complexity. Sure, it'll look nicer on the beefier platforms, but this one can be taken on the go. As for the game itself, it's safe to say that if you enjoyed the first game, you'll really like this one too. It follows another of the Horseman to see what he was up to during the events of the first game, and mechanically builds on the same "Zelda meets God of War" structure that proved so successful in that original title.
Gunvolt Chronicles: Luminous Avenger iX ($14.99)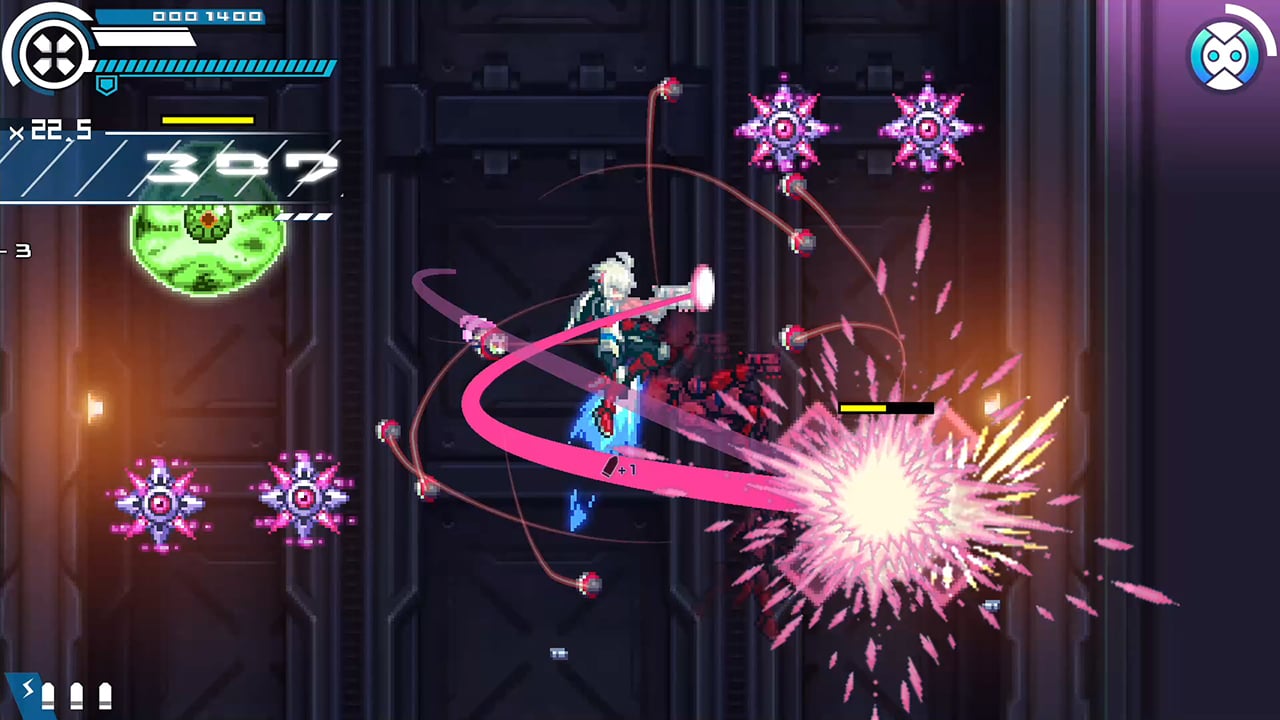 SwitchArcade Highlight!
The Gunvolt series makes its return with this spin-off featuring the rival character Copen. By now, I'm sure we all know what to expect from this series and developer Inti Creates, so there isn't a whole lot of uncertainty about this game's quality. If you're looking for a good new 2D run-and-gun action game with gameplay along the lines of (but still rather different from) Mega Man, you really can't go wrong with Gunvolt Chronicles.
Button Button Up! ($11.99)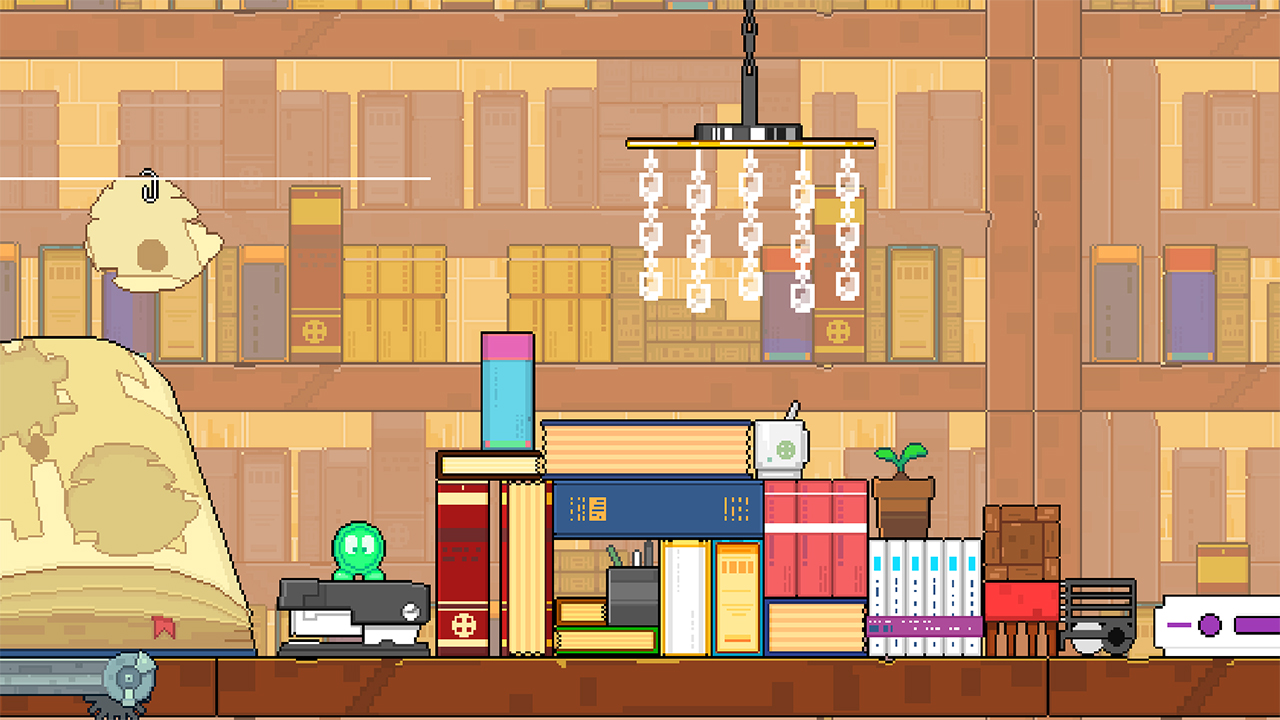 SwitchArcade Highlight!
This is a really fun little cooperative platformer where each player takes on the role of a button. You have to help each other in order to make it through the stages more easily. You can give yourself an extra challenge by playing it solo if you want. Definitely built for and more fun with a friend, though. There's also a four-player competitive mode that is pretty decent as an extra. Definitely worth picking up if you have someone to go through it with.
Fight'N Rage ($19.99)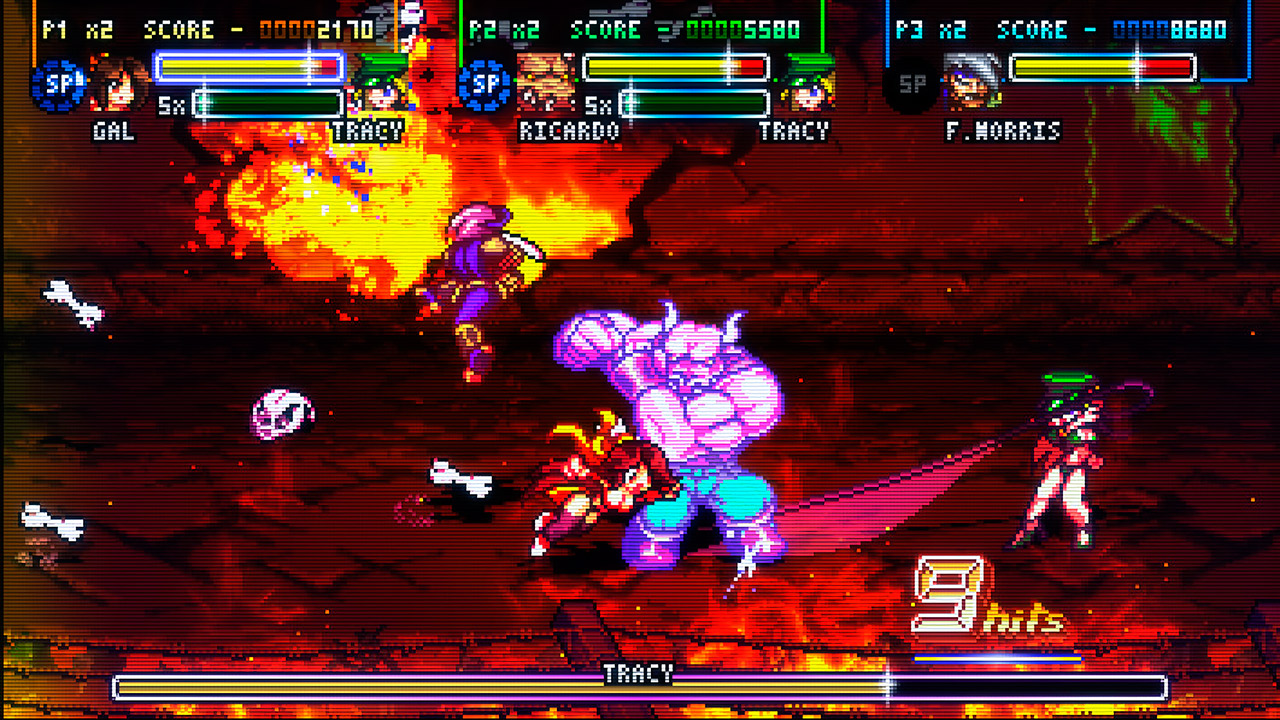 SwitchArcade Highlight!
This is a really high-quality beat-em-up, and I'm happy we're getting so many of these on Switch lately. It's very much a deliberate throwback, but it plays a little differently from things like Streets of Rage so it's best to treat it as its own thing. There are tons of stages, branching paths, multiple endings, and tons of unlockables. If you want a beat-em-up that will keep you busy for a while, Fight'N Rage will certainly fit that bill. I love that it supports up to three players in local co-op, and the extra versus mode can be a nice bit of stress relief if your partner's been letting you down in the main game. Sadly, no online multiplayer, but I guess that's how this sort of thing goes these days.
Reaper: Tale of a Pale Swordsman ($5.99)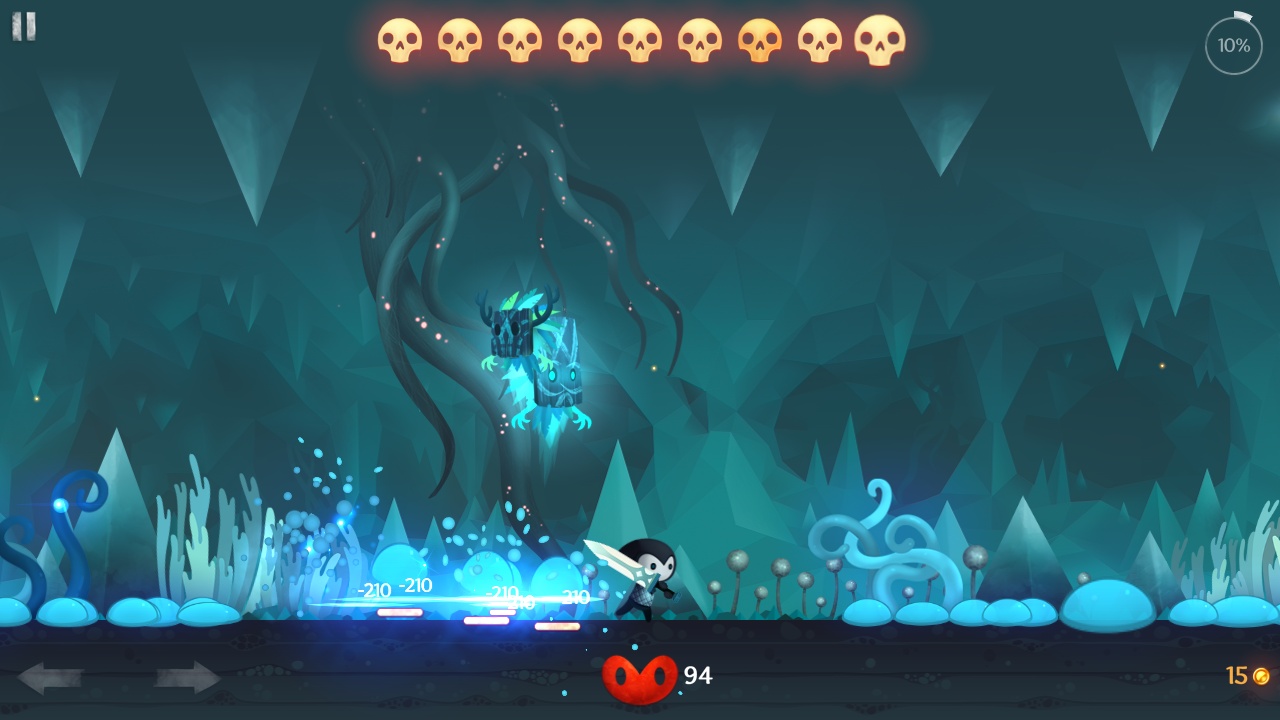 SwitchArcade Highlight!
Mobile gamers may not need to be introduced to this one, but just in case, this is a side-scrolling action-RPG game that originally came out on mobile platforms. On that platform, it was free to try with various IAP options for unlocking the full game with various modes. Here, you just get the full game for a reasonable up-front price. It's a really fun game, albeit a bit mindless in places, but certainly worth consideration at this price if you haven't played it before. A lot of people loved this one on mobile, and I imagine it will find plenty of fans on Switch as well.
Northgard ($34.99)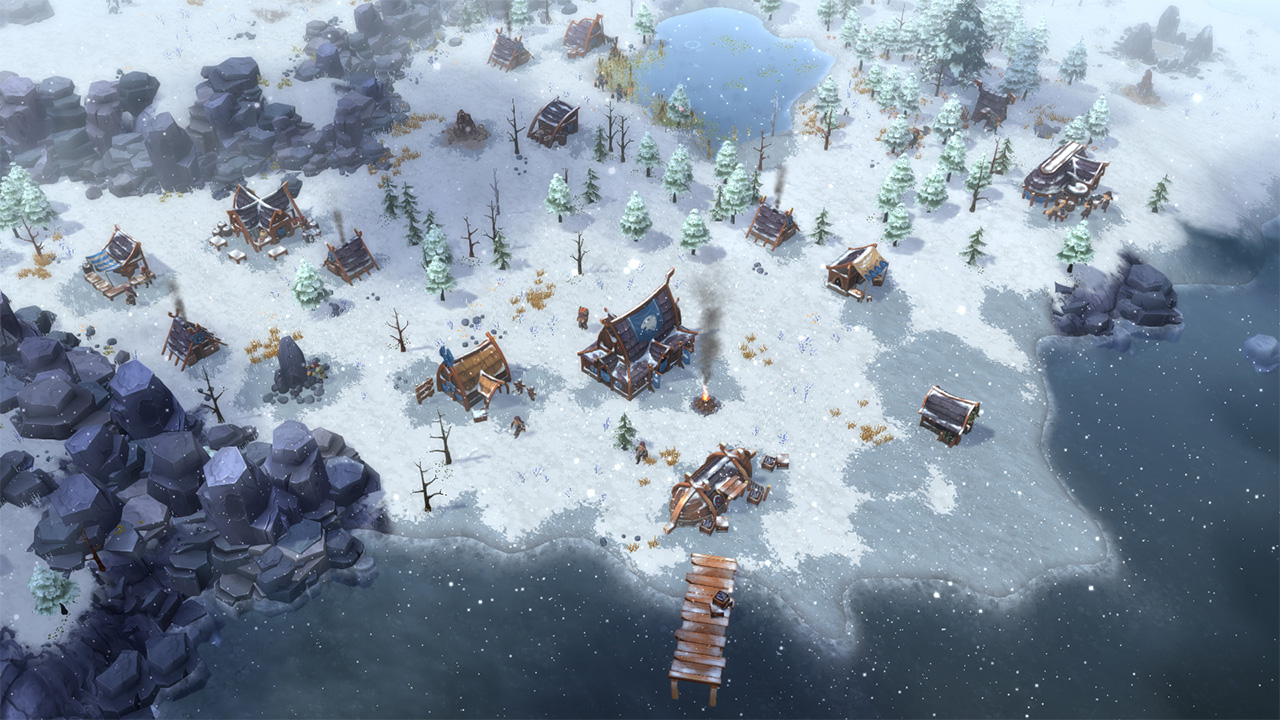 A little bit RTS, a little bit 4X, and a whole lot of The Settlers, this is a viking-themed strategy game where you have to build a settlement and help it prosper through harsh weather, attacks from outside, and so on. There's an online multiplayer mode, and that's where the game is at its best, but you can play by yourself against AI opponents if you like. The problem is as it ever will be with this sort of game on consoles. Namely, the controls were clearly designed for a mouse interface, and it just doesn't work as smoothly as you'd like on a controller. It's a toss-up, really. The game itself is really good, but I can't help but think it's best played on a computer. If that's not an option and you think Northgard looks neat, it's certainly tolerable on Switch.
Cyber Protocol ($9.99)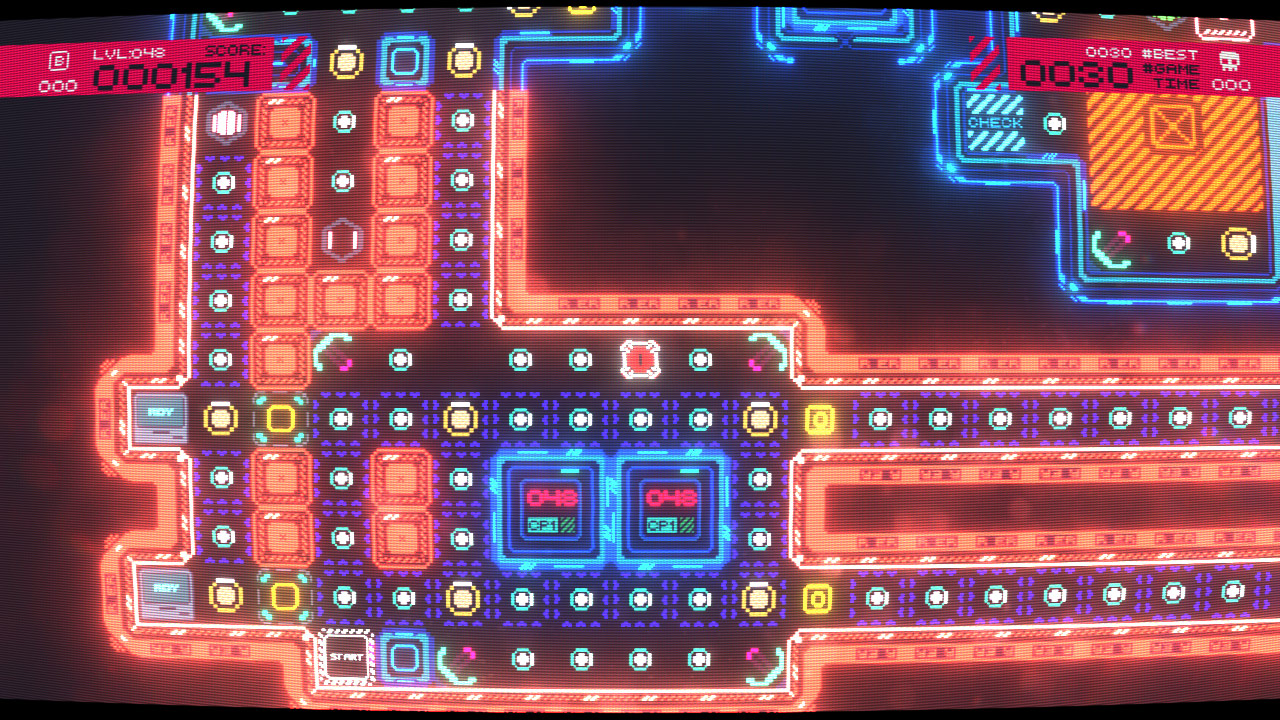 The screenshots for this one are certainly eye-catching, and it might be a little hard to sort out just what it is. Well, the retro style and maze layouts probably have most players thinking they've got to get all those dots, and yes, that's a thing. But you don't move around directly so much as you push in a direction and zip all the way until you hit a wall or other obstacle. There are 100 levels, a four-player local competitive mode, and lots of fun gimmicks and options to mess around with. Could be neat, but I'd have to spend more time with it to decide if I really like it or not.
Paper Train ($8.99)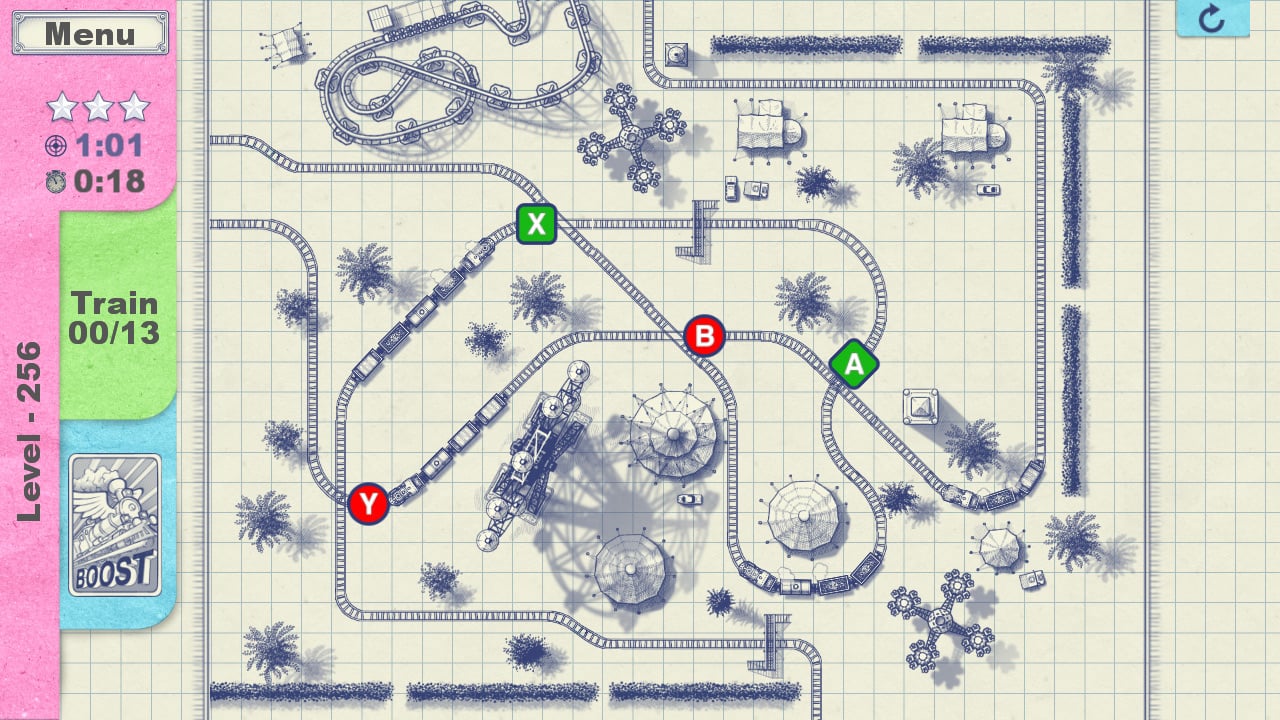 This is a stylish and very stressful puzzle game where you need to manage switches to keep trains on intersecting tracks from colliding with each other while still seeing them on their way on-time. The graph paper and ink look to the visuals is certainly striking and unique, and the core gameplay is certainly challenging and interesting enough. There are 300 stages in here, so you definitely get some bang for your buck. You really have to have perfect timing as you get into the more difficult levels if you want to avoid crashes. I found it got a little repetitive as it went on, but if you're looking for a tense puzzler today, this is a good choice.
Barry Bradford's Putt Panic Party ($5.99)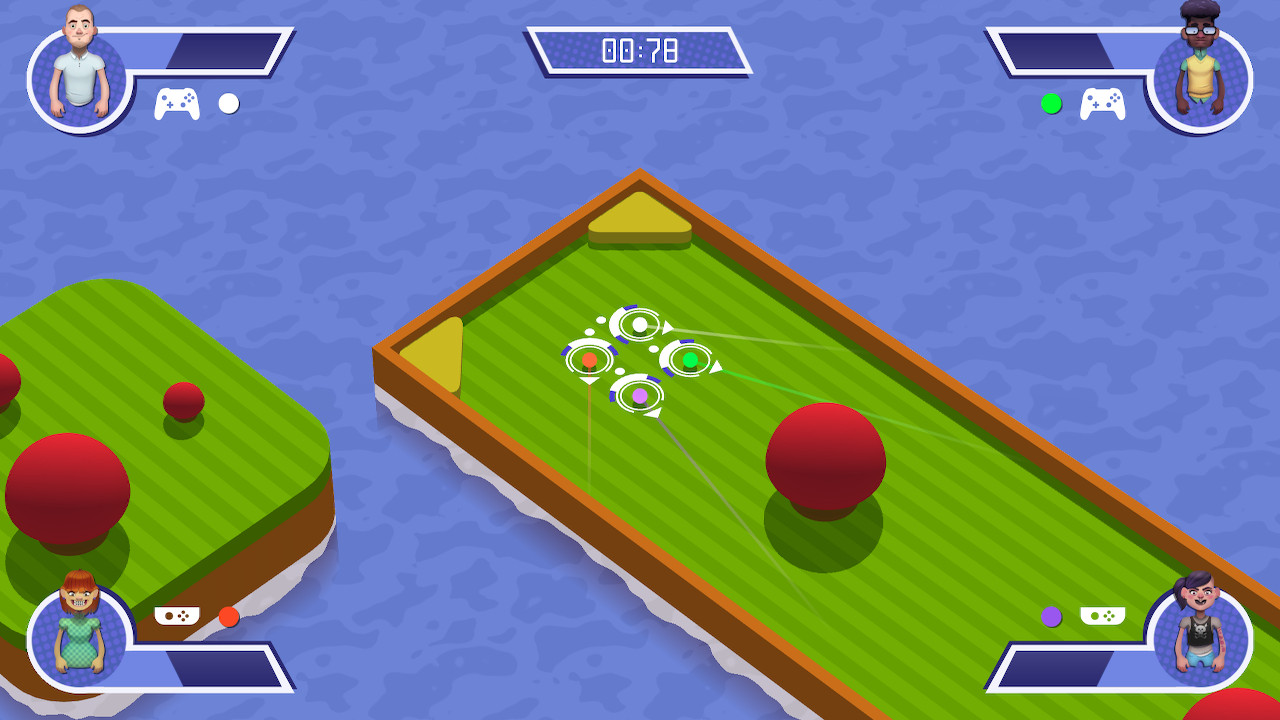 Games like this haven't really been a thing for a while, but these days we've been seeing a comeback for oddball isometric golf takes. Barry Bradford's Putt Panic Party is a multiplayer-focused title for up to four players locally. From the title you can probably guess that it's more of a mini-golf affair, but where does the panic come in? Well, you have a limited amount of time to make your shot, and that amount of time gets shorter with each turn. Yeah, there's the panic. Seems like a lot of fun, but I'd have to put it through the paces with some other players to say much more than that.
Habroxia ($7.99)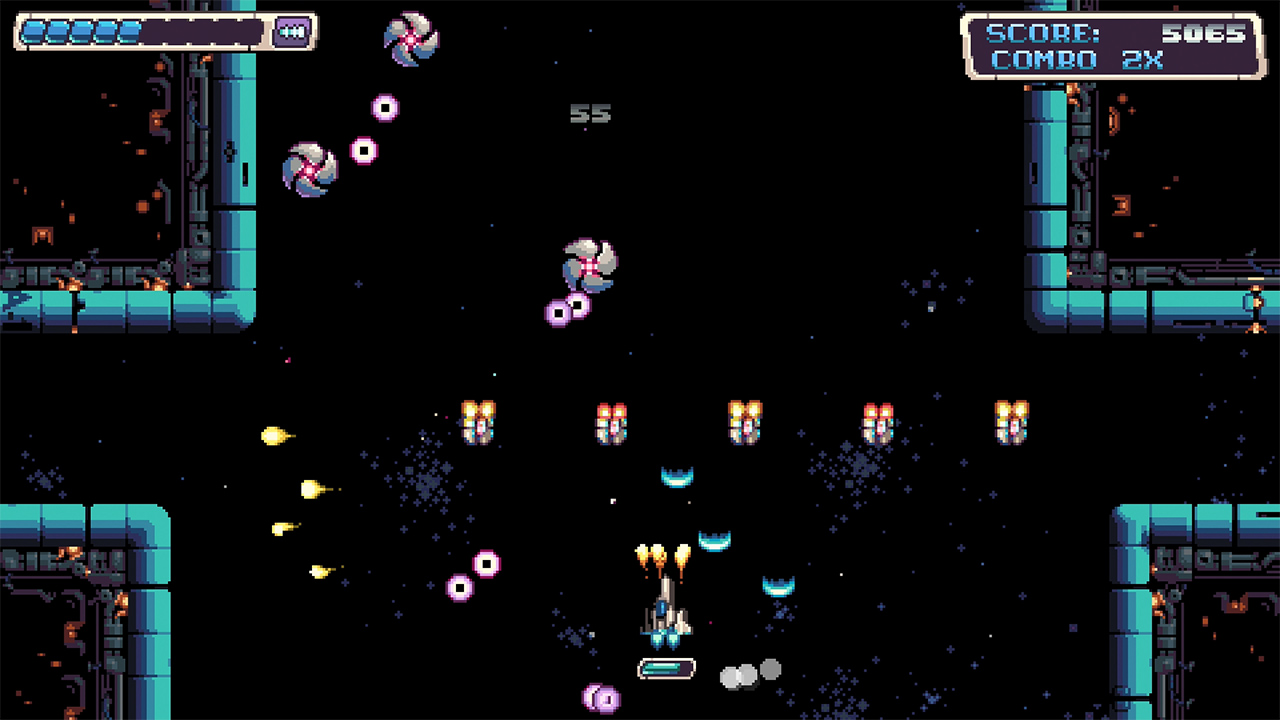 Habroxia is a decent but not spectacular shoot-em-up that has a fair bit of content for its price. It's mostly a side-scrolling affair but occasionally shifts to a vertical orientation to spice things up. The design is very much in the vein of the Sky Force games where your ship starts off kind of clunky and weak and has to be improved by grinding until the cows come home. This isn't quite as fun as the Sky Force games though, and the level designs, enemy patterns, and bosses lack the punch of better shoot-em-ups. Personally, I wouldn't pick it up, but also wouldn't work too hard to talk someone else out of buying it, if that makes any sense.
Sales
Well, it's the usual Thursday situation. At the time I'm writing this, we don't have a whole lot happening in terms of new sales. By the time this is posted, there will probably be more. By the time I sit down to write tomorrow's article, there will be a hundred and twenty or something like that. I suppose the only really noteworthy thing I can mention here today is that the WB Games sale is wrapping up. Last call (for now) on cheap LEGO games, Scribblenauts games, and Mortal Kombat 11. They'll be back around in a few months, most likely.
New Games on Sale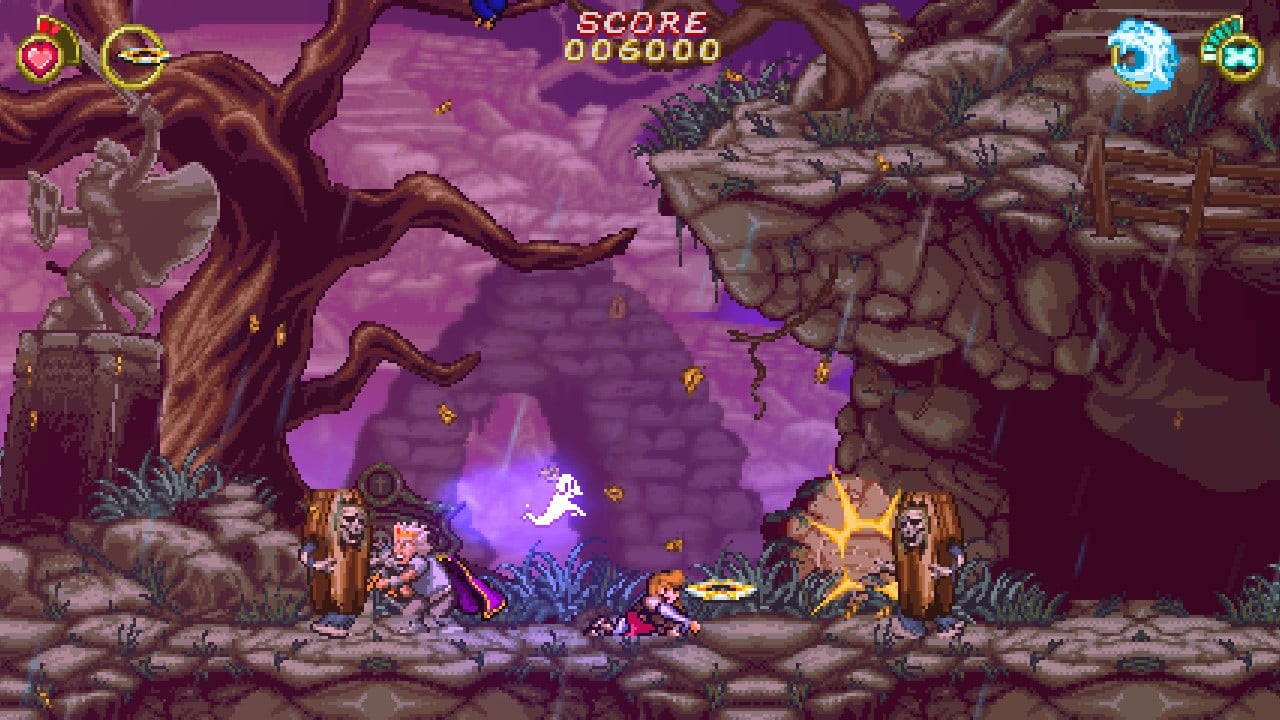 Battle Princess Madelyn ($7.99 from $19.99 until 10/10)
Rabi-Ribi ($26.99 from $29.99 until 10/17)
BlazeRush ($9.59 from $11.99 until 10/14)
Stellatum ($12.74 from $14.99 until 10/9)
Death Squared ($5.39 from $14.99 until 10/14)
Gear.Club Unlimited ($13.49 from $44.99 until 10/17)
Super One More Jump ($0.98 from $7.00 until 10/14)
Pianista ($19.99 from $24.99 until 10/10)
Sales Ending Tomorrow, Friday, September 27th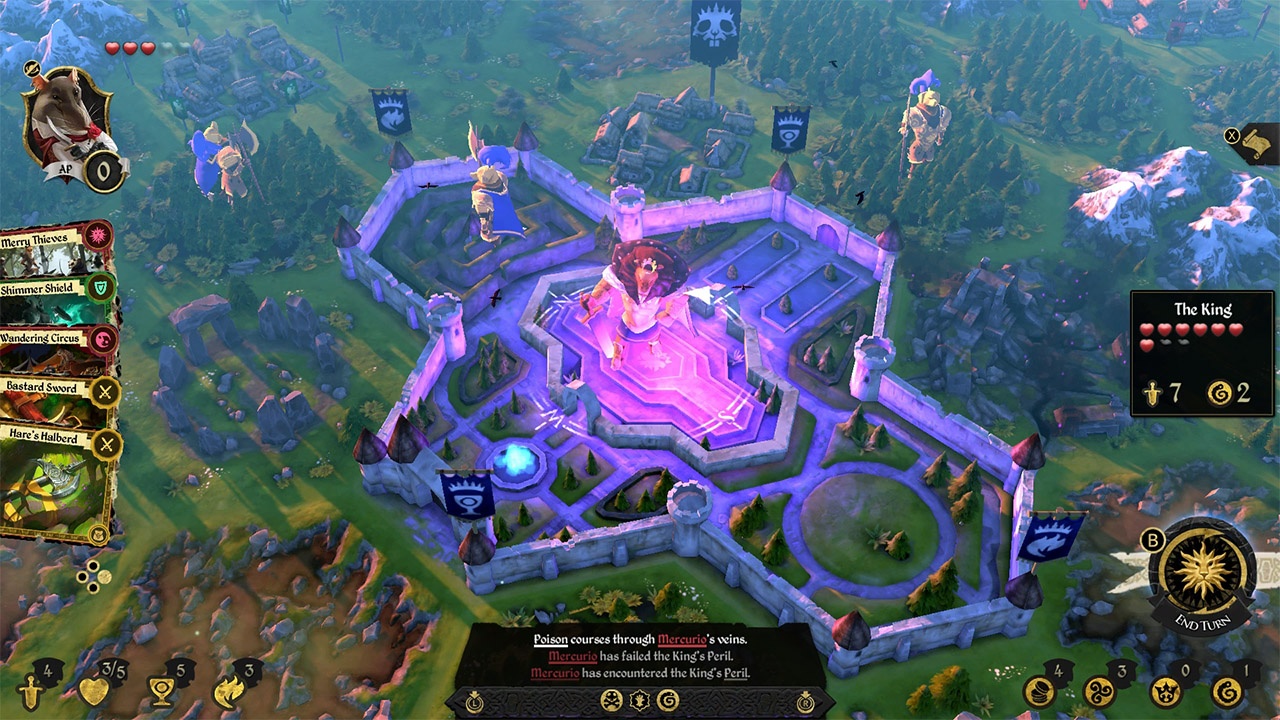 Armello ($9.99 from $19.99 until 9/27)
Atomic Heist ($3.99 from $7.99 until 9/27)
Cars 3: Driven to Win ($15.99 from $39.99 until 9/27)
Dusty Raging Fist ($6.99 from $9.99 until 9/27)
Elemental Knights R ($20.47 from $22.75 until 9/27)
Ellen ($7.19 from $7.99 until 9/27)
Freedom Finger ($14.99 from $19.99 until 9/27)
Hyper Sentinel ($0.90 from $12.99 until 9/27)
LEGO City Undercover ($14.99 from $29.99 until 9/27)
LEGO DC Super-Villains ($29.99 from $59.99 until 9/27)
LEGO Harry Potter Collection ($24.99 from $49.99 until 9/27)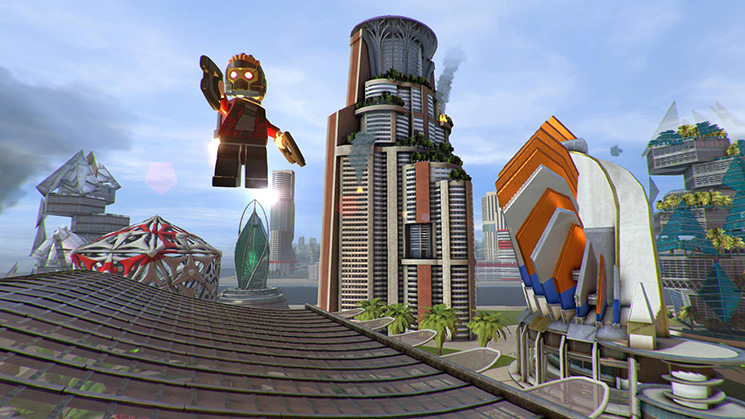 LEGO Marvel Super Heroes 2 ($14.99 from $29.99 until 9/27)
LEGO Ninjago Movie ($24.99 from $49.99 until 9/27)
LEGO The Incredibles ($29.99 from $59.99 until 9/27)
LEGO Worlds ($14.99 from $29.99 until 9/27)
Mortal Kombat 11 ($41.99 from $59.99 until 9/27)
OkunoKA ($10.50 from $15.00 until 9/27)
Scribblenauts Mega Pack ($15.99 from $39.99 until 9/27)
Scribblenauts: Showdown ($15.99 from $39.99 until 9/27)
The LEGO Movie 2 Videogame ($19.99 from $39.99 until 9/27)
Zomb ($4.99 from $9.99 until 9/27)
That's it for today, friends. Tomorrow is Dragon Quest XI S day, which is a very exciting day for all good little girls and boys. There's also the matter of FIFA 20 Legacy Edition, which even as half-hearted as it is will surely be on the shopping lists of some folks. Ori and the Blind Forest rounds out tomorrow's all-stars, but there are certainly other titles of interest to look at as well. I'll see you all tomorrow, and as always, thanks for reading!