Each and every day new mobile games are hitting the App Store, and so each week we put together a big old list of all the best new releases of the past seven days. Back in the day the App Store would showcase the same games for a week, and then refresh those features each Thursday. Because of that developers got into the habit of releasing their games throughout Wednesday or very early Thursday in order to hopefully get one of those coveted features spots. Nowadays the App Store refreshes constantly, so the need for everyone to release all on the same day has diminished. Still, we've kept our weekly Wednesday night format as for years that's the time people knew to check TouchArcade for the list of new games. And so without further ado please check out the full list of this week's new games below, and let us know in the comments section which games you'll be picking up!
---
Attack on Titan TACTICS (Free)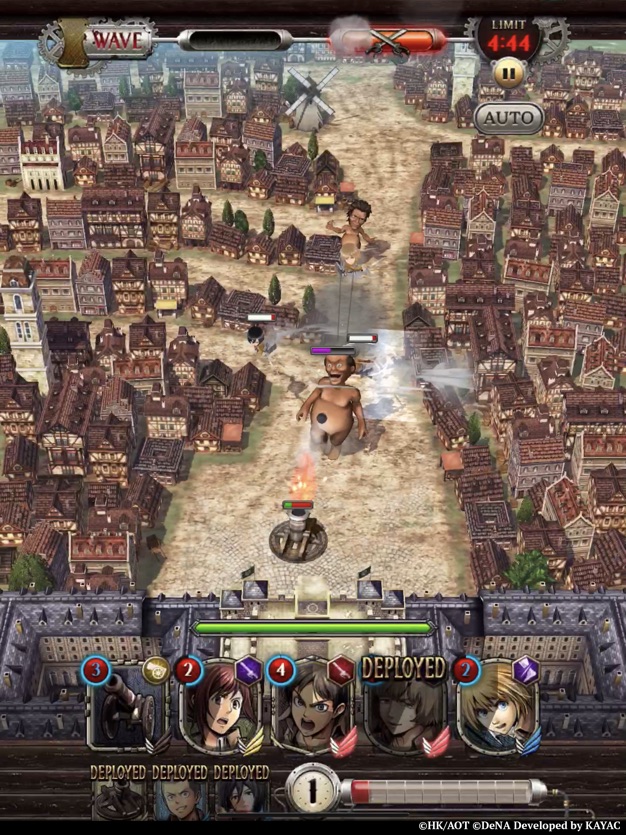 iTunes Description
■ Strategically deploy your troops in real-time to battle the Titans
■ Over 50 Characters each with their own unique attacks and abilities
■ Assemble the ultimate team and fight to survive
■ Re-live the first season of Attack On Titan
■ Stunning original art and voice performances
■ Experience original stories not found in the anime or manga
Forum Thread: Attack on Titan TACTICS (by DeNA Co.)
---
Beat Runner (Free)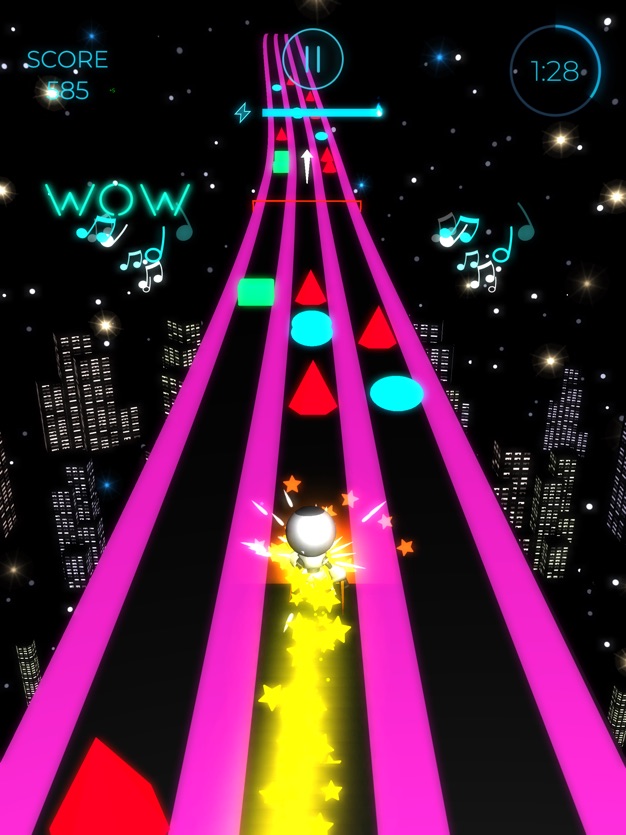 iTunes Description
Beat Runner is a music revolution in runner genre! Play your own music while run to the rhythm and groove to the beats! Obstacles and power-ups pulse to the beat of whichever song you pick and the speed is determined by the song! Surf the songs and pick your favorite..after you unlock them of course! Earn stars and then tap into your own music library. Rush along the track as it changes colors and jump over or slide under the bars! Don't worry, you can't die in this arcade style game but you can lose points! Avoid the red cones and bars and collect as many power-ups as you can!

If you are REALLY good, then you might just go into fever mode and become invincible for a time! Catch the rhythm in your hands and swipe, jump, and slide on time!
Forum Thread: Beat Runner – Music Rhythm Game (by Maluvrian)
---
Bouncy Ball – Jungle Escape (Free)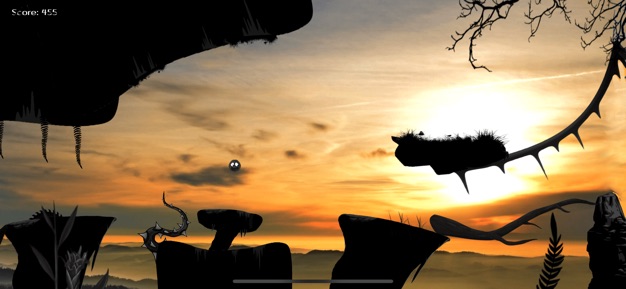 iTunes Description
In this cool game you have to jump and roll to avoid obstacles and escape the jungle. Have fun for free with this amazing infinite runner.
Forum Thread: Bouncy Ball – Jungle Escape (by Miłosz Duda)
---
Buggle Blast (Free)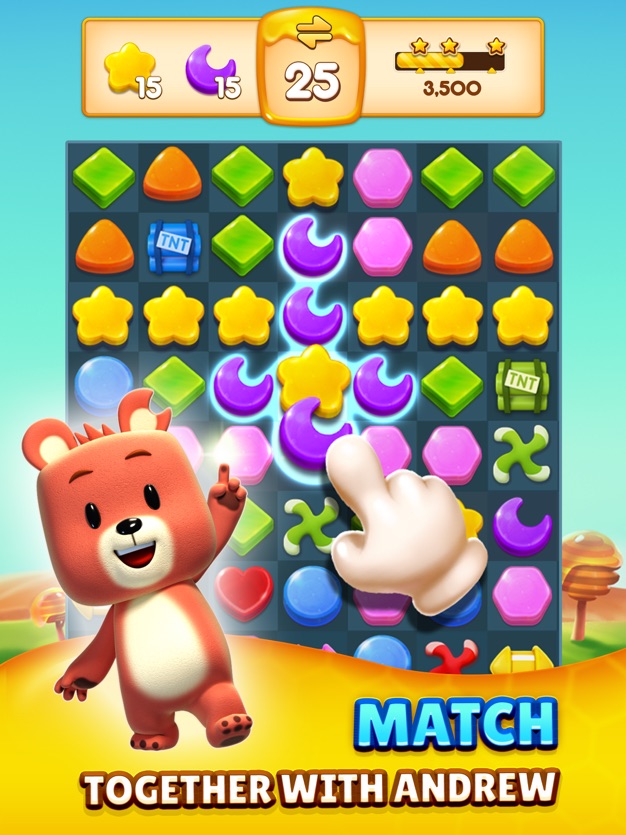 iTunes Description
Join over 10 million Buggle fans in the newest game in the hit series!
Andrew the cute honey bear is back! And this time he's bringing his bee friends for a honey loving match-3 puzzle adventure! Swap and match your way through hundreds of fun and exciting puzzle games! Collect honey and blast sweet candy with Andrew, the lovable baby bear. Enjoy endless fun times with cute and colorful free to play puzzle games!
Forum Thread: Buggle Blast (by CookApps)
---
Crashing Season Run (Free)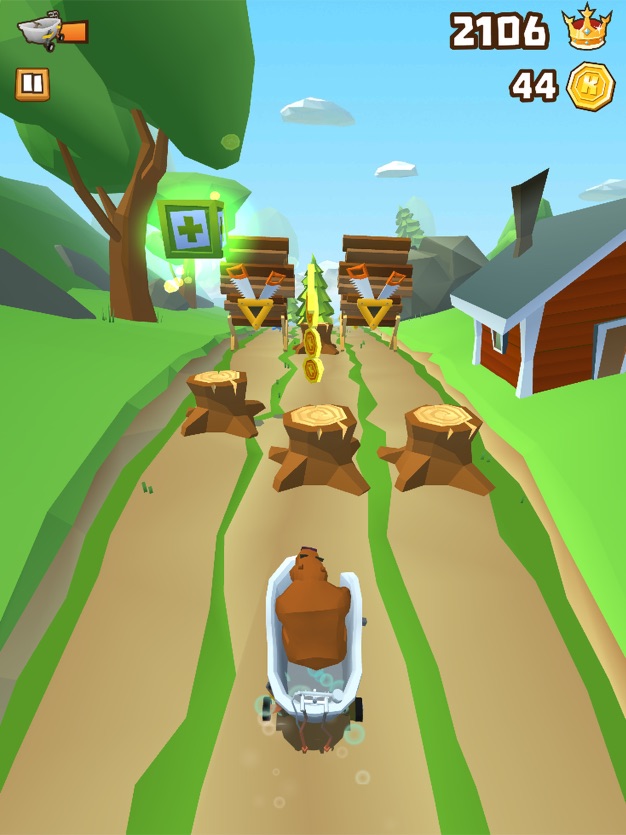 iTunes Description
Grab your steering wheel and prepare to crash!

CRASHING SEASON RUN is a one-of-a-kind endless racing game where you steer unstoppable vehicles – endless racing with maximum crashing & fun!

Dodge obstacles and hit enemies to launch them forward to clear your path, and experience stunning low poly styled 3D graphics!
Forum Thread: Crashing Season Run (by Koukoi Games)
---
Cursed Treasure 1 (Free)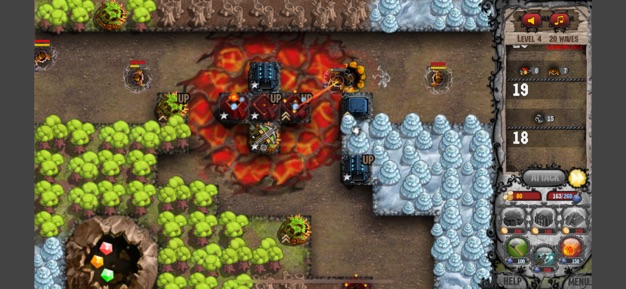 iTunes Description
Protect your gems from being stolen by 'good' heroes in this classic tower defense game.

Play the bad guy – a ruthless Overlord with the combined might of orcs, undead, and demons at your command. You've worked hard to amass your ill-gotten gain, but wave after wave of self-appointed heroes want to take your Gems. Set your defenses and destroy the heroes, always keeping one thing in mind: Don't Touch My Gems!
Forum Thread: Cursed Treasure 1 (by IriySoft)
---
Don't Get Caught (Free)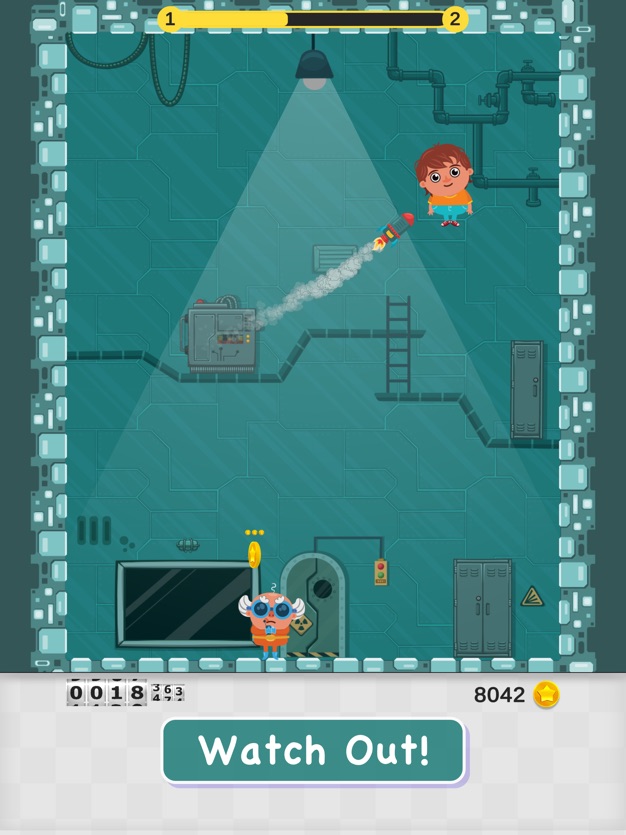 iTunes Description
This evil goon wants to stop you from collecting the coins by any means necessary. But be warned, the little fellow has quite a few tricks up his sleeve!

Move your character around to avoid his many different onslaughts. It's very easy to play but hard to survive for a long time, luckily there are collectable power-ups to help you. Just don't get caught, or it's game over. Challenge your friends for the longest time to survive, enjoy!
Forum Thread: Don't Get Caught (by Pixel Envision Ltd.)
---
Eternal Night (Free)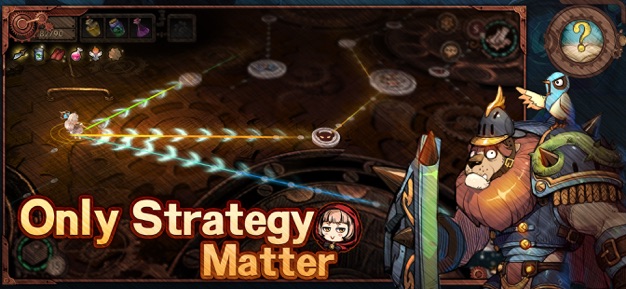 iTunes Description
Eternal Night is a free-to-play strategy game that combines with Roguelike and black fairy tales elements. Craft your unique deck, tone your skill, fight against the bizarre creatures, and try to discover the truth of the cursed forest!

Journey through the Eternal Night stories, as the eternal night is coming and the fairy tale world falls into ruin. The characters of fairy tale must journey into the cursed forest filled with more weird monsters and bizarre events to save their world.
Forum Thread: Eternal Night (by ZLOONG)
---
Fight Back to the 80's (Free)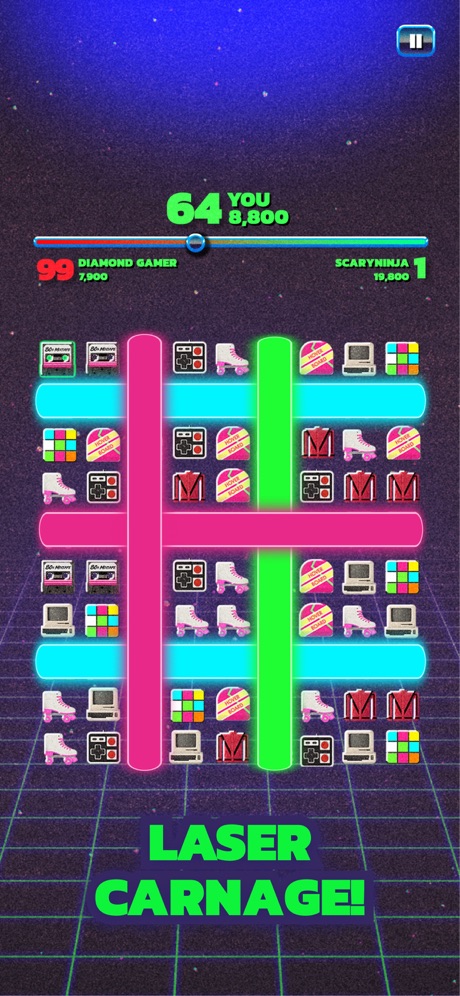 iTunes Description
Match 3 meets battle royale in Fight Back to the 80's!

It's a manic, chaotic battle to survive in Fight Back to the 80s, a match 3 game with a battle royale\ twist! Focusing on speed, strategy and quick-thinking, Fight Back to the 80's requires you to match 3 or more 80's themed pop culture icons!
Forum Thread: Fight Back to the 80's (by Michael Rapson)
---
Football Agent ($1.99)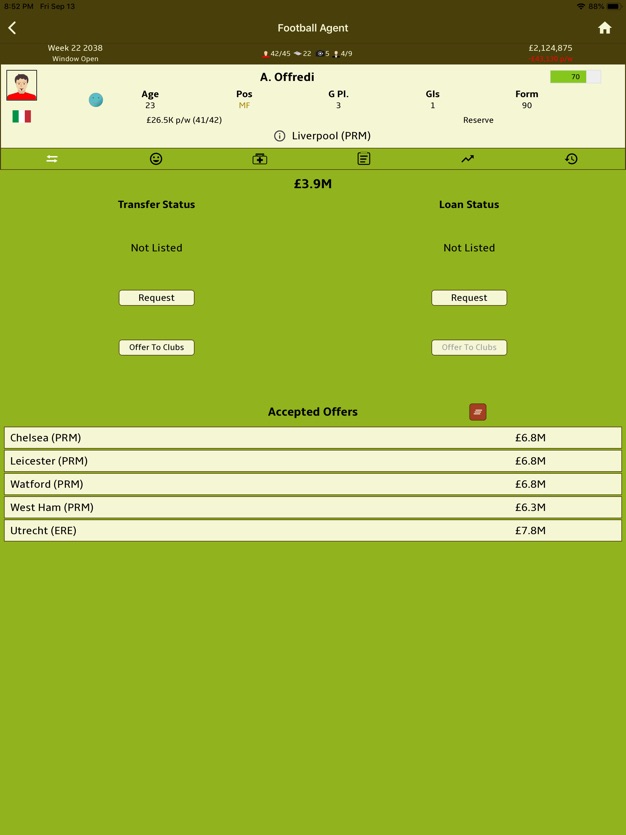 iTunes Description
Be the person behind the biggest deals in football.

You don't care about trophies and winners medals. You only care about money and your clients happiness.
Forum Thread: Football Agent (by Benjamin Lyndon)
---
Hot Dot! (Free)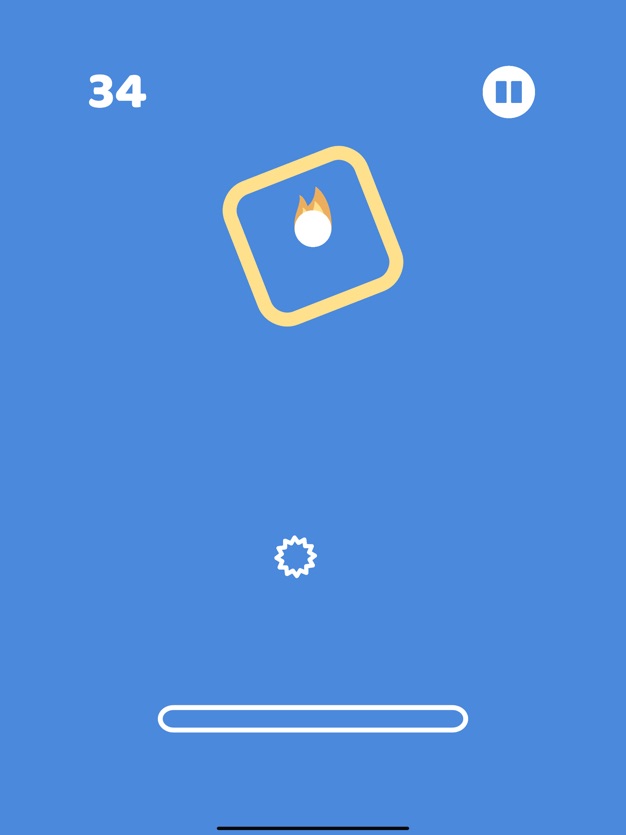 iTunes Description
How to Play:

– Tap right to jump
– Tap left when inside a box to score
– Avoid spikes
– Collect stars

It's gonna get hot…dot…dot…dot
Forum Thread: Hot Dot! (by EMZI Games)
---
Kaihi (Free)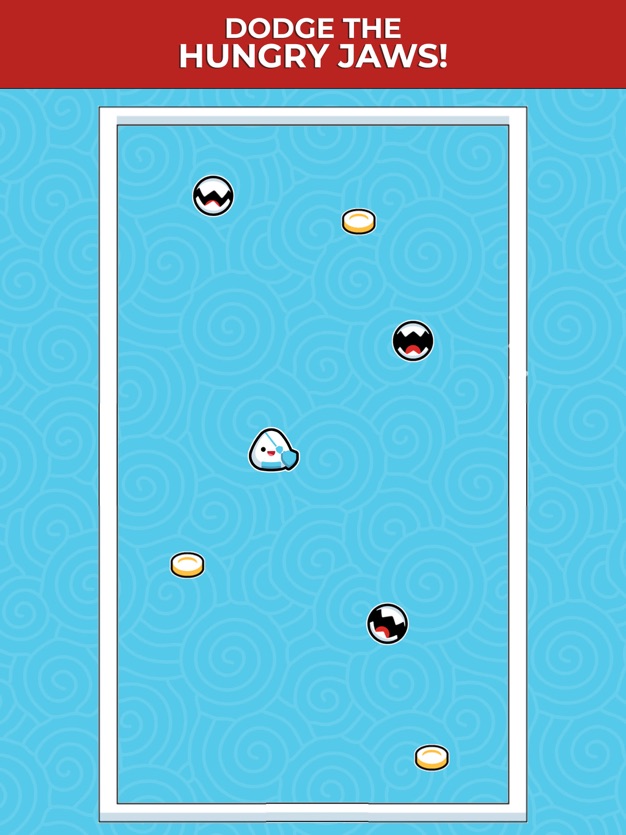 iTunes Description
Are you hungry for some one-­tap action?

Feed your craving with KAIHI!

Dodge the hungry jaws, avoid the crazy blinking eyes
and collect coins to unlock all the cute onigiri.

Simply tap to dodge. Sounds easy right? See you on the leaderboard.
Forum Thread: KAIHI (by James Bolton)
---
Keynect (Free)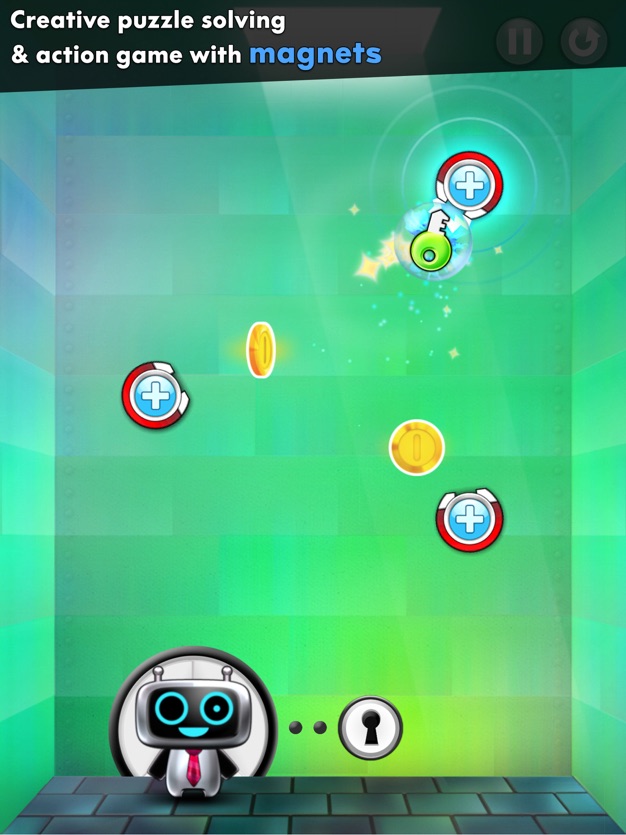 iTunes Description
Help BBot escape the evil clutches of his crazy EX. Solve their mind-bending puzzles to help BBot escape by pulling the floating key with magnets towards the keyhole. Collect all 3 coins or the rare green coins to unlock the final door so they can break-up forever. Think you can out smart the ex in this uniquely addictive, physics based puzzle adventure?
Forum Thread: Keynect (by Rock Soft)
---
Lock's Quest ($6.99)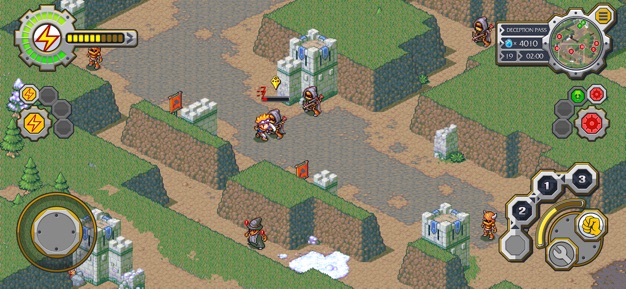 iTunes Description
Prepare your defenses and battle against the Clockwork horde in the next generation remake of the critically acclaimed console title, Lock's Quest! You play as Lock, a boy who stumbles upon an invasion of his village, which triggers a wider war between Kingdom Force and a revived Clockwork Army, led by the nefarious Lord Agony.

A gripping story unfolds as you progress through 75 days of warfare, across a dozen unique maps, aided by a collection of turrets, traps and special attacks. Experience the game in unprecedented quality, with a first-class soundtrack, new high-resolution portraits, and revised gameplay.
Forum Thread: Lock's Quest (by HandyGames)
---
Mario Kart Tour (Free)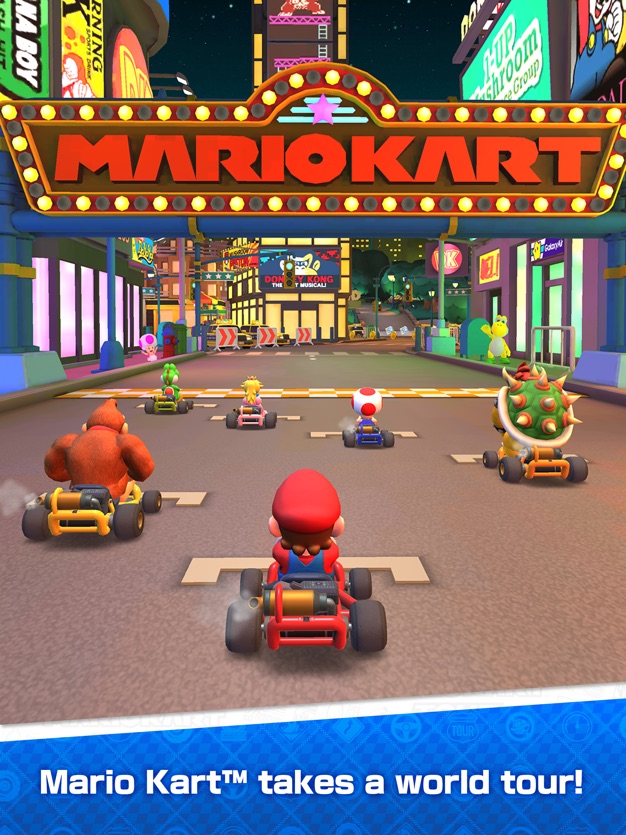 iTunes Description
Mario and friends go global in this new Mario Kart as they race around courses inspired by real-world cities in addition to classic Mario Kart courses! These destinations will be featured in tours that rotate every two weeks! In addition to courses based on iconic locales, some of your favorite Mario Kart characters will get variations that incorporate the local flavor of cities featured in the game!
Forum Thread: Mario Kart Tour (by Nintendo)
---
Mindkeeper: The Lurking Fear ($1.99)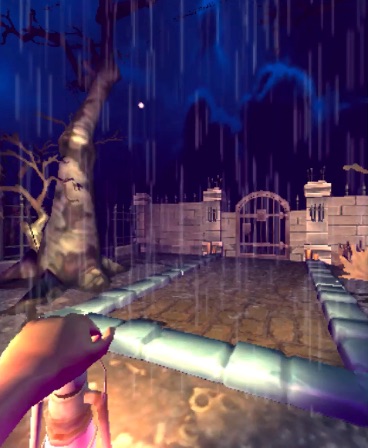 iTunes Description
Put yourself in the shoes of investigator H. Joyce as you explore a mansion deep in the Swamp of Storms and reveal the secret of the lurking fear.

Mindkeeper: The lurking fear is an atmospheric video game of puzzles and mysteries inspired by the stories of H.P. Lovecraft.
Forum Thread: [Apple Watch] Mindkeeper : The Lurking Fear (by Abylight)
---
Moviescapes: Guess the Movie (Free)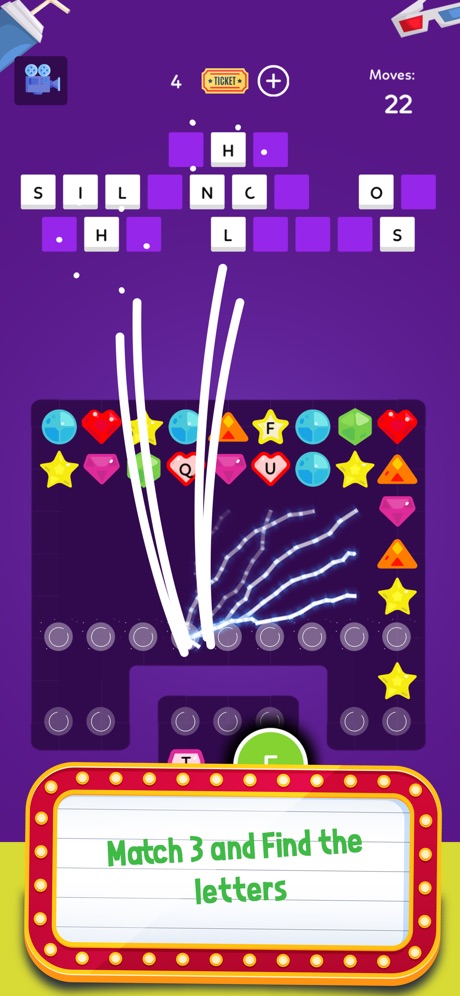 iTunes Description
Moviescapes is an amazing, beautiful match-3 game about movies. Can you guess the movie in the movie poster?

solve the puzzle by matching tiles and letters. Can you name the movie by its best scene or famous actor's face? If you like movie trivia games this game will be great fun for you!

Combine your skills of puzzle-solving and movie knowledge to uncover the thrilling quiz game.
Forum Thread: Moviescapes: Guess the Movie (By Araib Karim)
---
Rehtona ($2.99)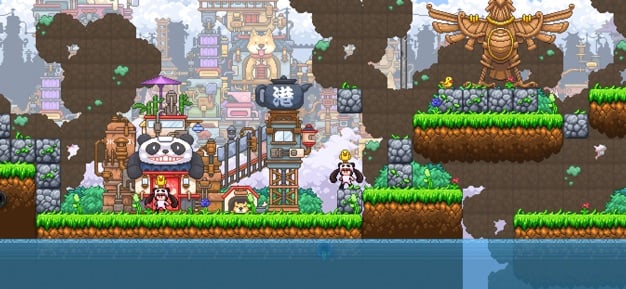 iTunes Description
A soul-searching adventure about a girl's precious memories, broken worlds, and self-rescue.

Rehtona is a pixel style, platformer puzzle game. Help Rehtona find the connection between the two contrasting worlds: the ordinary world and the world behind the gate. Rehtona acts in one world and anticipate how it will impact the other world. Go through the puzzles and find memory fragments, these are the key factors that lead Rehtona to the final answer to everything.

Let's together join Rehtona's journey – one you will never forget.
Forum Thread: Rehtona (by Joyient)
---
RPG Ambition Record ($7.99)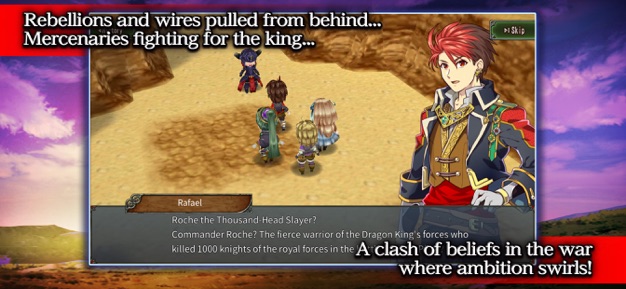 iTunes Description
The count who rules the northern part of the kingdom has used forbidden, secret arts, and raised the flag of rebellion against his king.

Rafael takes up his sword on the orders of the king, to suppress the revolt. But then, the chancellor, who should be at the core of the king's court, starts to act in an incomprehensible way. Beliefs and ambition clash fiercely in the unexpected twists and turns of battle!

Fortify characters with the power of the dragons to fight turn-based battles! Create your own party by exploiting the job change system and customizing weapons and armor as you like!
Forum Thread: RPG Ambition Record (by KEMCO/EXE-CREATE)
---
ShapeOminoes ($1.99)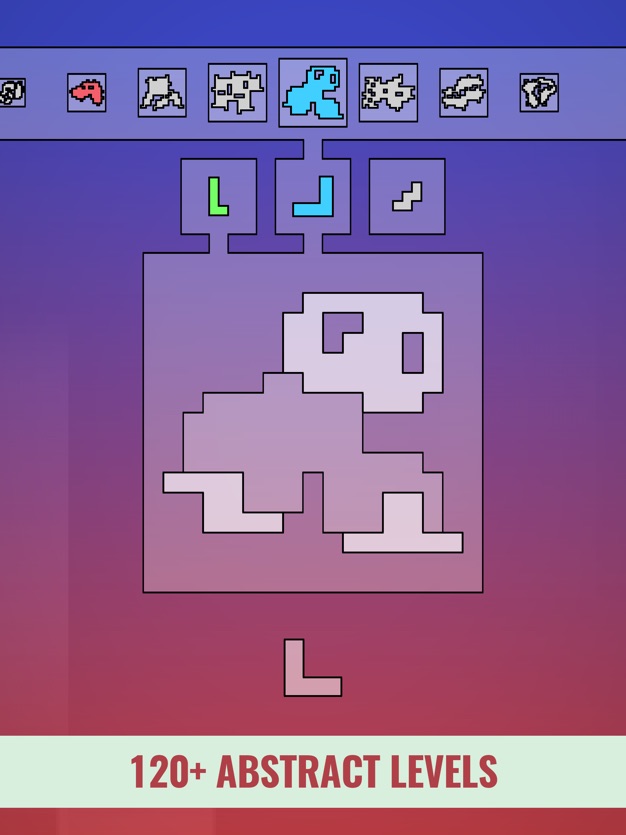 iTunes Description
Each level has its own unique shape to fill and consists of three sublevels that need to be solved in order to unlock the next one. Each sublevel has its own domino type to use. Difficulty is scaling throughout the entire game. In the beginning, levels are really simple and teach how to play. After that, they get bigger, more complicated and challenging. There are over 120 levels in total, each one with three sublevels to solve. And that is all packed on just one screen!
Forum Thread: ShapeOminoes (by Crazy Oyster Games)
---
Space Unknown (Free)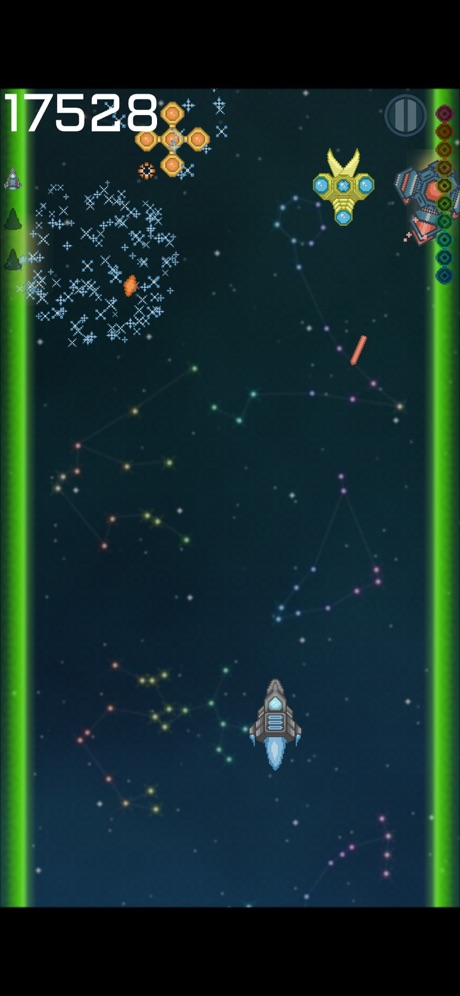 iTunes Description
The fate of the Galaxy is in your hands.

All across space pockets have opened, from which an unknown force has emerged, seemingly intent on the destruction of all life. With the very fate of existence at stake, you must journey into these wormholes and fight the unknown forces, or the seams of space may never be mended.
Forum Thread: Space Unknown (by Crude Dark Matter)
---
Survivor Mr.Who (Free)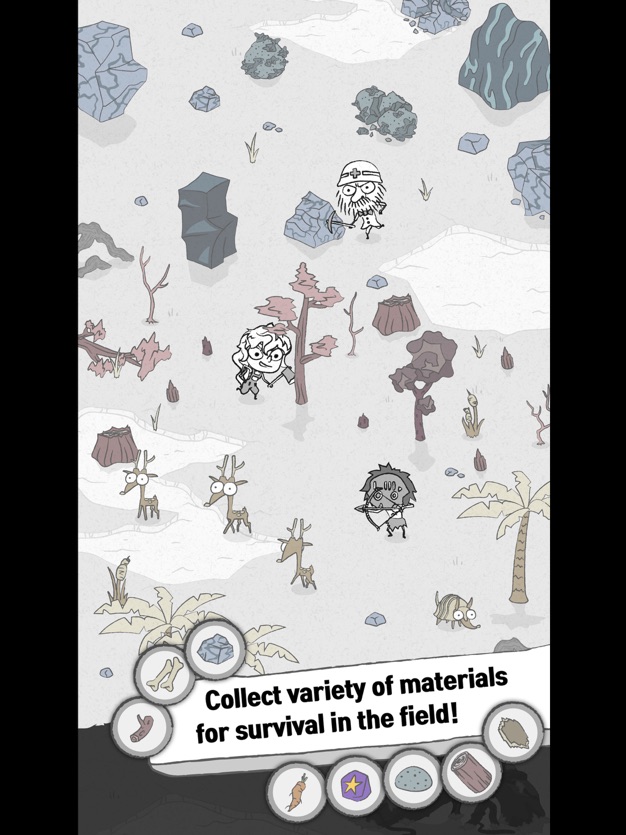 iTunes Description
Drifting diary started from a peaceful trip!
When the night comes, keep yourself from enemies!
Build , Craft, Hunt, and..Dream of escape
Forum Thread: Survivor Mr.Who (by 111%)
---
Vestigium ($1.99)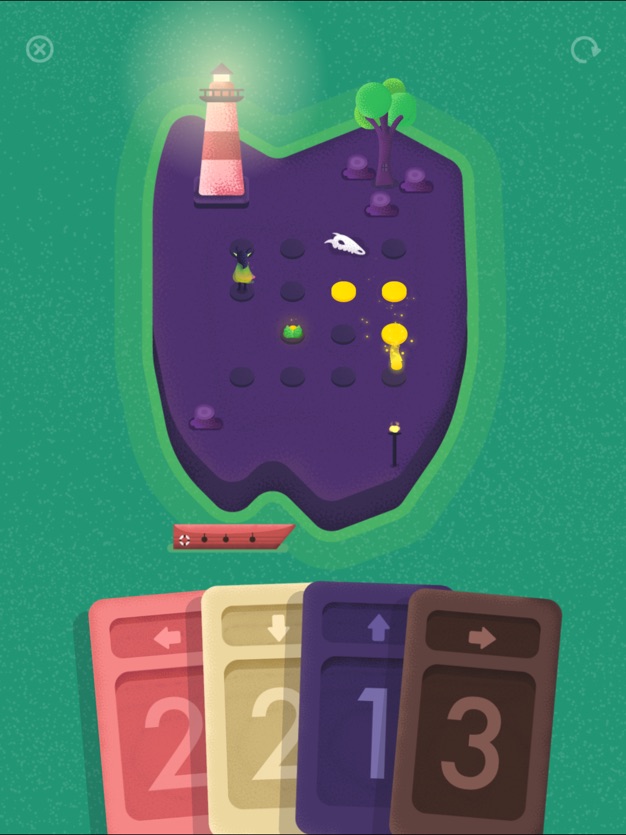 iTunes Description
After having her home and garden corrupted by a mysterious dark poison, Qirie and her wisp embark on a journey to find enough magic lotus flowers in order to cleanse their place from evil. Collecting them turns out to be harder than she thought, Qirie having to solve puzzles, memorise paths and play the right cards.
Forum Thread: Vestigium (by Crevasse Studios)
---
Wanderlust: Travel Stories ($5.99)
iTunes Description
Wanderlust is a real-life inspired adventure game about modern travelers. Step into their shoes, and decide how the story will unfold.

Wanderlust Travel Stories is a game and a book. Travel the world in four novels and five short stories spanning a total of over 300,000 words and 12 hours worth of reading.
Forum Thread: Wanderlust: Travel Stories (by Walkabout Games)
---
Warplanes: WW1 Sky Aces (Free)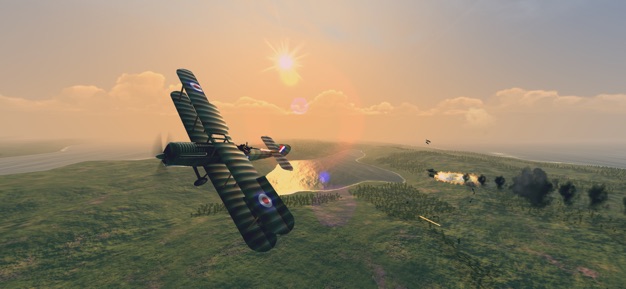 iTunes Description
Be a pioneer of aerial warfare in Warplanes: WW1 Sky Aces. Fight above the battlefields of World War I and become the ultimate Sky Ace!
The game will take you into the times when aviation was in its dawning of existence – the first Wright brothers machines went into the sky just 11 years before the Great War! Engineers were quickly adapting this brand new invention into military purposes while creating fascinating and sometimes oddly looking planes.
Forum Thread: Warplanes: WW1 Sky Aces (by Home Net Games)
---
Witch Weapon (Free)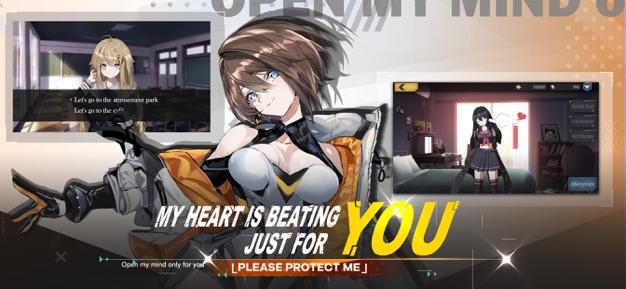 iTunes Description
In the summer of 2037, the world is destroyed by the activation of Substance H. Ren, the only boy who lived, made a wish on the Ross Goblet, wishing that all this were just a dream. With a flash of white light, he found the city back to normal the next morning and himself a girl. Meanwhile, the Ross Goblet disappeared from its site under the watchful eyes of a dozen surveillance devices. After a confusing battle, the young girl gains the magic of witches, and the conspiracy of Substance H among various political forces got underway…
Forum Thread: Witch Weapon (by LT Games)
---