Each and every day new mobile games are hitting the App Store, and so each week we put together a big old list of all the best new releases of the past seven days. Back in the day the App Store would showcase the same games for a week, and then refresh those features each Thursday. Because of that developers got into the habit of releasing their games throughout Wednesday or very early Thursday in order to hopefully get one of those coveted features spots. Nowadays the App Store refreshes constantly, so the need for everyone to release all on the same day has diminished. Still, we've kept our weekly Wednesday night format as for years that's the time people knew to check TouchArcade for the list of new games. And so without further ado please check out the full list of this week's new games below, and let us know in the comments section which games you'll be picking up!
---
An Infinite Calm ($3.99)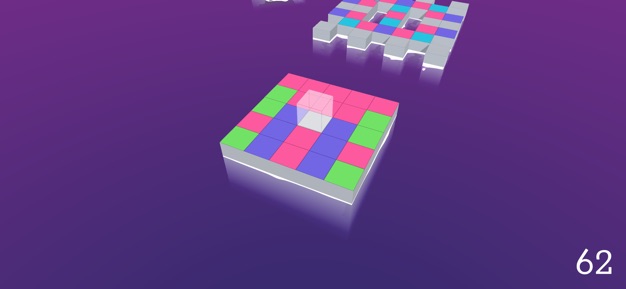 iTunes Description
An Infinite Calm is a relaxing trip across an everlasting and colorful ocean. Clear islands by rolling your cube to match colored tiles. You will uncover surprises along the way towards a calmer and chill mindset. Created for players to enjoy calming puzzles and retreat into a beautiful minimalist world.
Forum Thread: An Infinite Calm (by Gerard Delaney)
---
Beet – Drum Machine Game (Free)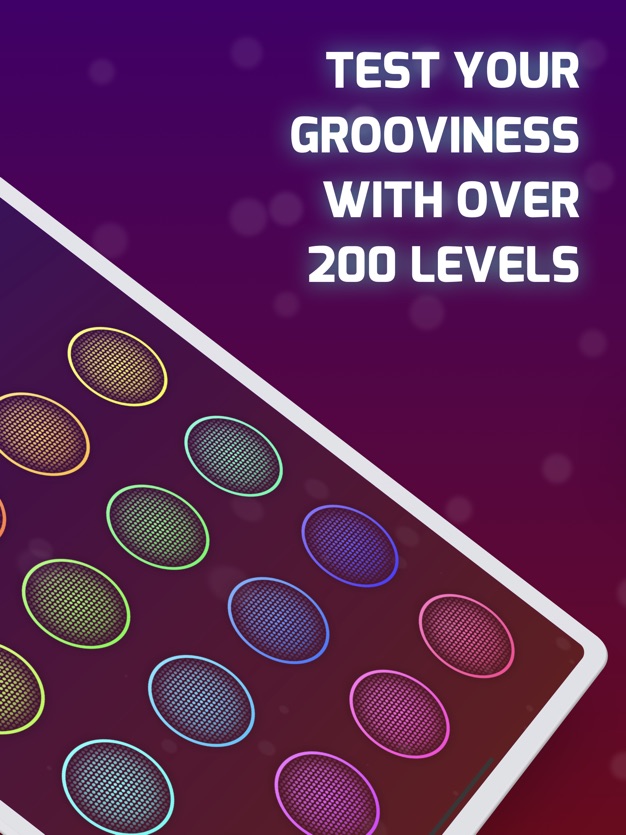 iTunes Description
Think you can finger drum? Think again. BEET is the finger drumming game that puts your grooviness to the test. Explore over 200 spicy beats designed by real producers. Earn shiny stars to unlock new beats. Challenge your friends to see who is the grooviest boi of the bunch. What are you waiting for? Download BEET today.
Forum Thread: BEET – Drum Machine Game (by Coda Labs)
---
COLINA: Legacy ($1.99)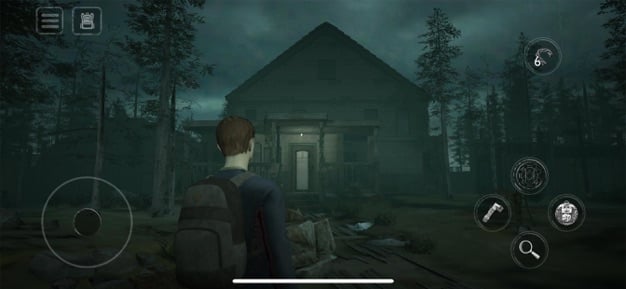 iTunes Description
Alex wakes up in his grandmother's home. Alone and unsure of where everyone has gone, he begins his escape, the feeling of someone… or something watching him lingering on his mind. Facing the unknown, Alex must make it through the night, and the house, before he loses more than just his mind. Grandma's House Awaits… COLINA: Legacy is an indie horror game with challenging puzzles. Control Alex as he struggles to grasp what has happened when a visit to his grandmother's house becomes a vacation of terror. Psychological horror finds a new home when the young Alex wakes to find himself alone and in need of escape. He'll have to use his wits to get through the terrifying situations set before him.
Forum Thread: COLINA: Legacy (by Chance6 Studios, Inc.)
---
Dog Shelter Rescue (Free)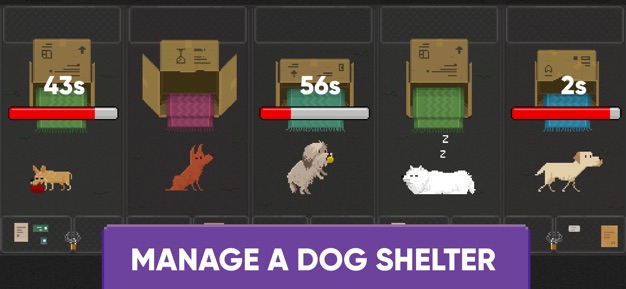 iTunes Description
Dog Shelter Rescue is a game that lets you be in charge of a dog shelter. Run your own shelter the way you think is right. App includes useful awareness links and information about dog breeds.
Forum Thread: Dog Shelter Rescue (by Sleutech)
---
Dungeon Drop (Free)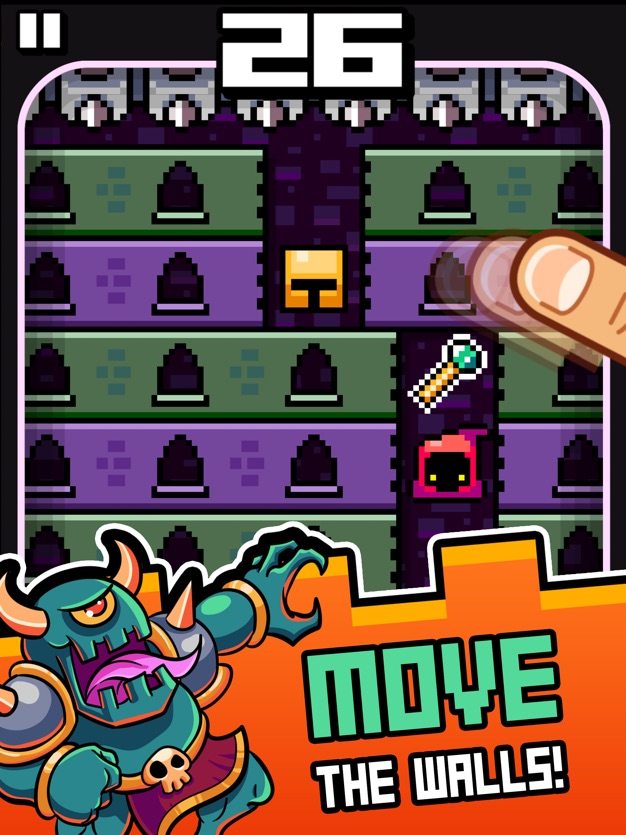 iTunes Description
Dive into the depths of an ever-changing dungeon, filled with traps and treasure! Slide the dungeon walls to create a path for your brave hero and descend towards the promise of gold and glory. Beware of the foul monsters and relentless wall of spikes that pursue you every step of the way! Aquire powerful weapons and power ups to aid you in your quest. How far can you go?

Dungeon Drop is an endless arcade-style dungeon crawler with simple and responsive swipe based controls. Line up the floors of the dungeon to progress, and earn higher scores by creating bold, death-defying drops into the unknown. Unlock a harder game mode and multiple alternative characters as you play.
Forum Thread: Dungeon Drop (by Retro Dreamer)
---
Football Drama ($4.99)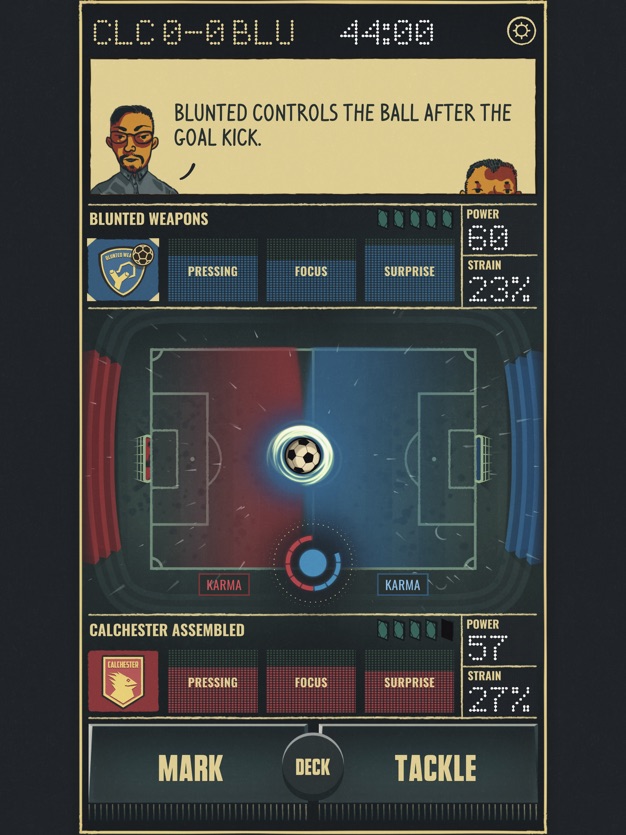 iTunes Description
Football Drama is a narrative and managerial game on football. You are Rocco Galliano, the Marseillaise new manager of Calchester Assembled Football Club. After the abrupt ending of your coaching career seven years ago, the hysterical attention of the press quickly faded. But struggling results by Calchester FC convinced Boris Aluminovitch, its billionaire president, to axe the previous beleaguered manager and give you a new chance. Will your raucous shouts from the bench change the fate of the team? Will you find wiseness and karma leadership with the help of the Book of Changes? Will your shady past reach back to you and make you crumble?
Forum Thread: Football Drama (by Open Lab)
---
Mafia's Secrets (Free)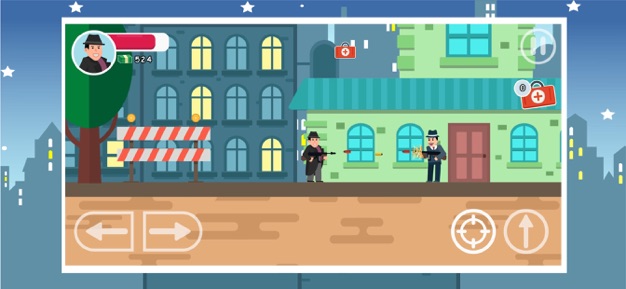 iTunes Description
Meet the new game in the genre of platformer, where You have to fight with the most dangerous mafia clan… Help the main character to return everything that was taken away from him, but be careful – the enemy is clever and cunning!!! You have to go through a lot of beautiful and exciting levels, painted in the style of flat-design. Feature of game: -Nice design and graphics -Easy gameplay and control The system of upgrading weapons and health -Interesting and exciting levels.
Forum Thread: Mafia's Secret's (by Naumoff Games)
---
Magic Tower : Tab Defense (Free)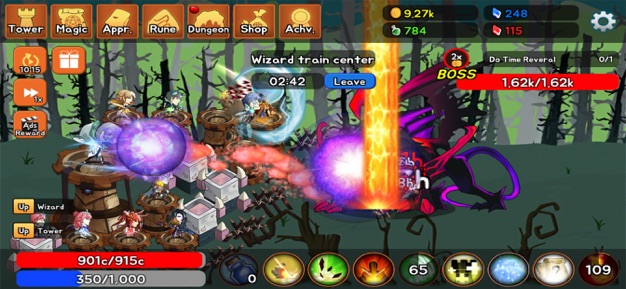 iTunes Description
Defend the Midgard by building the Magic Tower from the attack of the Hellheim monsters. Tower Defense Magic RPG Tab Idle Defense
Forum Thread: Magic Tower : Tab Defense (by NORA Co., Ltd.)
---
Magic Words: Craft Words (Free)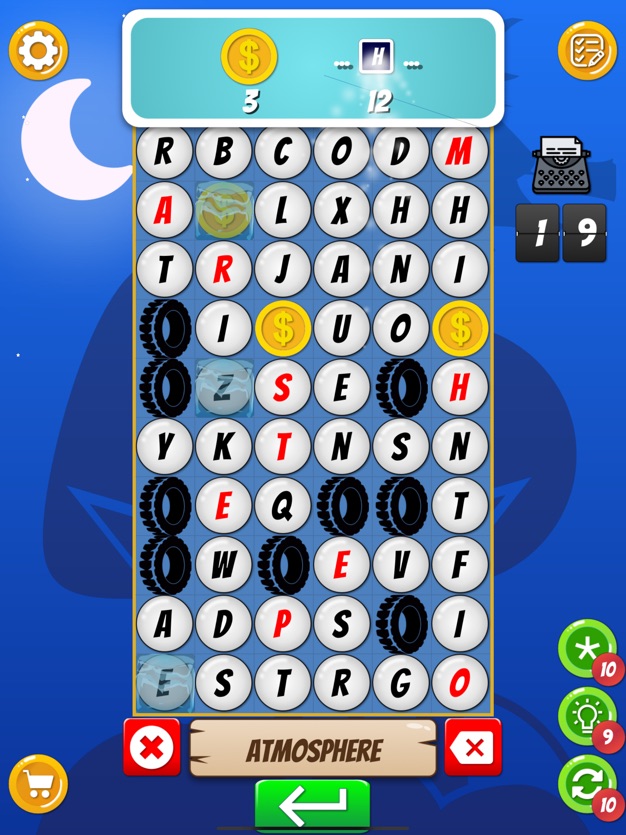 iTunes Description
Welcome to Magic Words, a new free game! This puzzle game will improve your vocabulary and spelling skills. Use letters and make words together with a young magician, try dozens of challenging and fun tasks. Don't get confused if you can't find a word. There are lots of different hints that will help you – highlight a correct word, use magic letters or just refresh all of them. Make the application and input languages different to learn new foreign words, increase your vocabulary and practice your spelling skills.
Forum Thread: Magic Words: craft words (by Oleg Oleinichenko)
---
Merge Magic! (Free)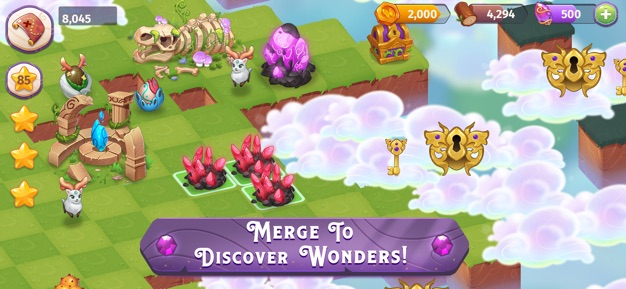 iTunes Description
Discover enchanted tales and quests in the mysterious world of Merge Magic! where you can combine everything into better and more powerful items for your journey. Merge eggs to hatch magical creatures, then evolve them to uncover more powerful ones! Encounter and solve challenging puzzle levels: match the items to win, then bring rewards back to your Garden to collect and grow. The only hope to lift the curse from the bewitched land rests in YOUR extraordinary power to MERGE ANYTHING — eggs, trees, treasures, stars, magical flowers, and even mythical creatures. Reveal wonders as you merge your garden to perfection and nurture your amazing creatures!
Forum Thread: Merge Magic! (by Gram Games)
---
Mountain Madness (Free)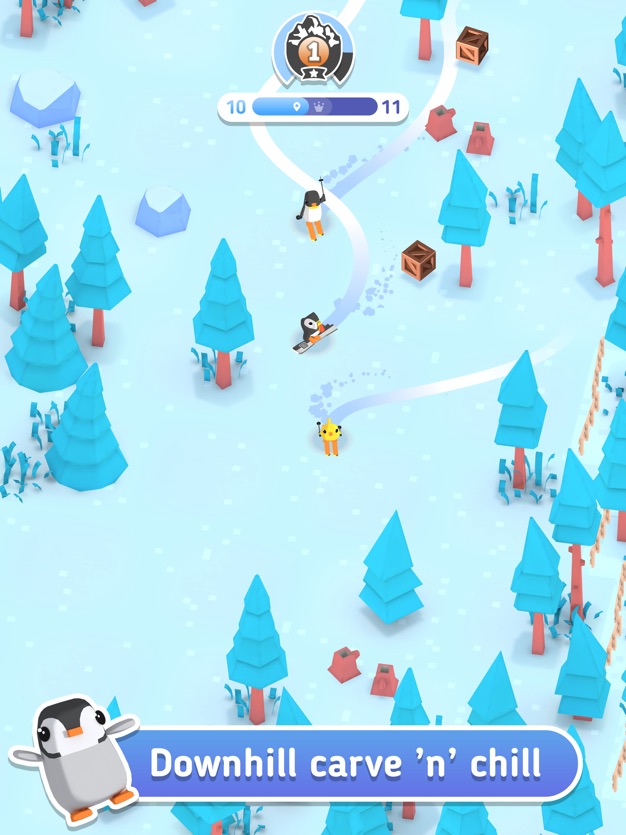 iTunes Description
Stay ahead of the angry avalanche that's in hot pursuit, avoid hitting trees and other obstacles – unless you love the spectacular wipe-outs! Trip unwary penguins on the piste, skid across roads and over cliffs and hit those perfect lines to collect all the crates!
Forum Thread: Mountain Madness (by JaffaJam)
---
Mouse Launch (Free)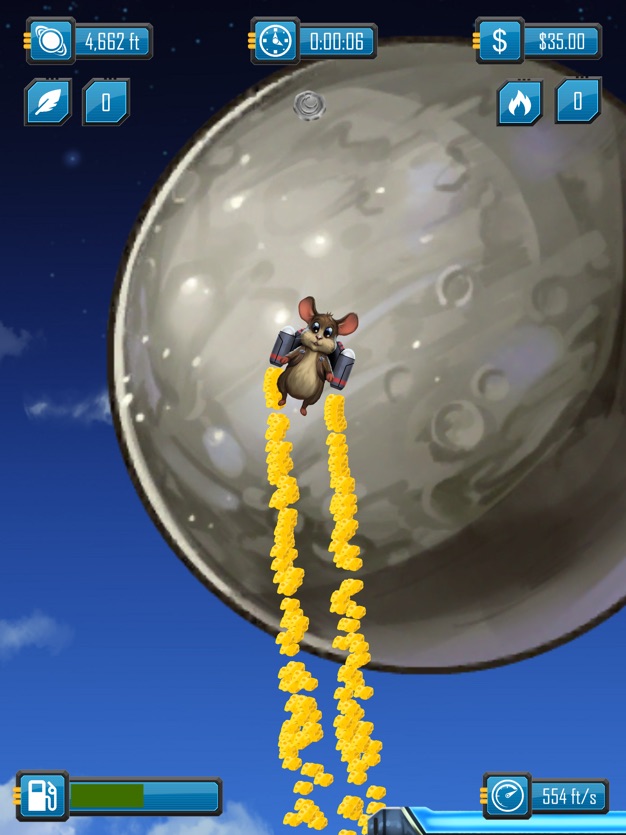 iTunes Description
Start the mouse space program and help Elon Mouse get to Mars. -Collect coins -Hit jump platforms to go higher and get fuel back -Use coins to upgrade your rocket pack and gear -Unlock all 17 achievements -Compete in 5 leaderboards -NO ads, NO in app purchases, ALL game
Forum Thread: Mouse Launch (by Adaptive Mobile Development)
---
Mythgard (Free)
iTunes Description
Mythgard is a collectible card game of boundless depth and infinite strategy. Experience a unique game with fast and fluid tactical action. Use spells, minions, enchantments, and artifacts to vanquish your opponents. Every play could mark the difference between victory and defeat. Your deck is not restricted to a single class or faction, opening a world of limitless possibility.
Forum Thread: Mythgard (by Rhino Games)
---
Ninja Prime: Tap Quest (Free)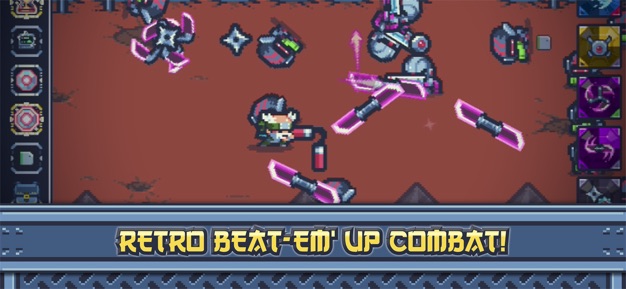 iTunes Description
Tap through the galaxy, hone idle ninja quest skills against the Shogun, tap to defeat space horrors, and carve out your revenge on the empire in this unique Tap RPG! Allocate skill points, complete quests, collect unique items, and upgrade your way across space in Ninja Prime: Tap Quest! This is a Space RPG Quest game like you've never seen. Battle ronin, train your ninja jutsu, tap to upgrade your skills and choose your abilities to survive the Shogun. Tap to attack, collect resources and use your abilities to quest through space and slay slavering savages serving the scheming shogun!
Forum Thread: Ninja Prime: Tap Quest (by Iron Horse Games)
---
Rope Clash: Swing Racing (Free)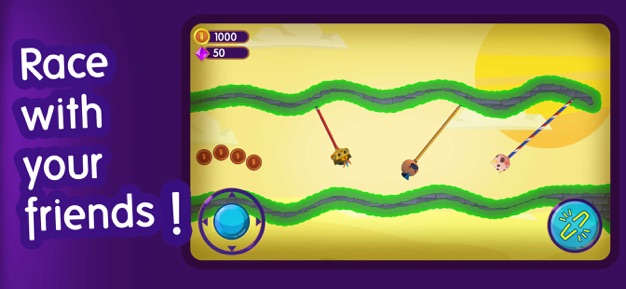 iTunes Description
Find the perfect hooks, swing fast like a ninja, level up the leagues and become a skilled hero roper! Features:
– Compete in Multiplayer races, Win Races and Become the Best!
– Unlock different ropes to reach top performance!
– Upgrade your rope's swing speed, push/pull speed, and rope length to have the strongest and fastest rope!
– Awsome 2D physics controls: Easy to learn, Hard to master!
– Cool unique maps and characters!
– Endless mode to keep on roping and swinging forever!
Forum Thread: Rope Clash: Swing Racing (by Mesiba Games)
---
SimpleRockets 2 ($4.99)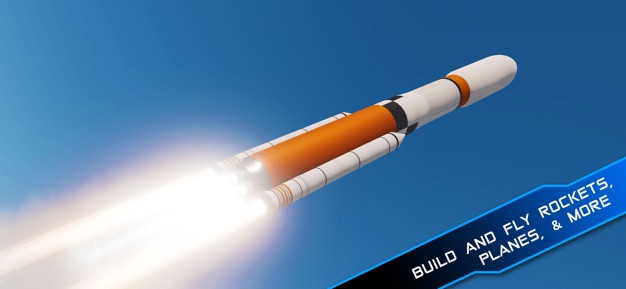 iTunes Description
SimpleRockets 2 is a fully 3D space sim that lets you build rockets, airplanes, rovers, or anything you can imagine and explore highly detailed 3D planets. Easily share crafts and saved games with the community. Included are 17 different challenges to put your creations to the test. Build crafts by snapping parts together. Choose from the pre-built engines, such as the Mage, which is a powerful kerosene-fueled engine. Or choose the very weak, but highly efficient Ion Engine. Or you can dig deeper into the complexity of rocket science and design your own rocket engines. Choose from the eight available engine types, seven nozzles, and six fuel types. From there you can change engine size, nozzle length, throat radius, and more. Use interstages to split your craft into multiple stages and piece together modular fairings to protect your precious cargo. Launch multiple crafts into orbit.
Forum Thread: SimpleRockets 2 (by Jundroo)
---
Slappy Limbs (Free)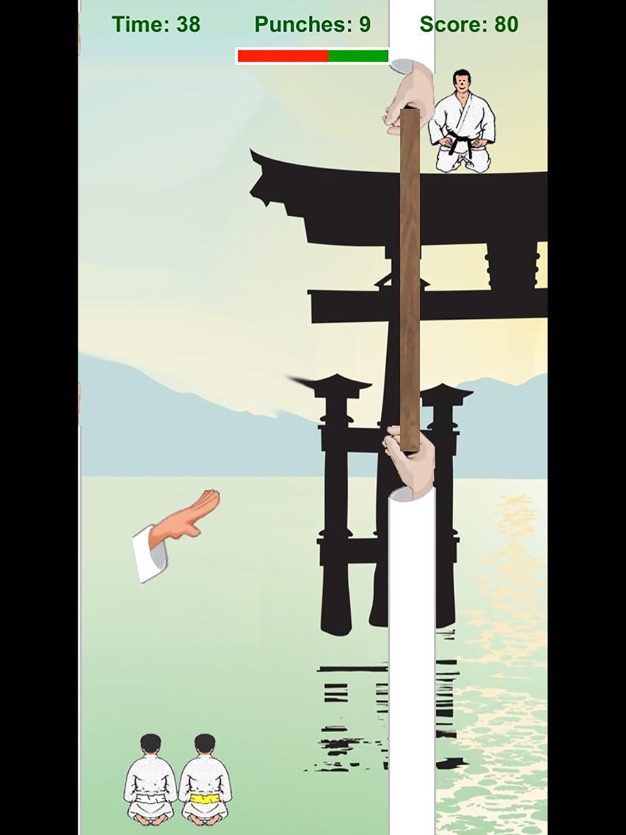 iTunes Description
To earn your Black Belt is a simple task… You only have to survive a four minute battle with Ninja Stars and wooden planks… OSU…
Forum Thread: Slappy Limbs (by Fronne)
---
Slaughter 3: The Rebels ($0.99)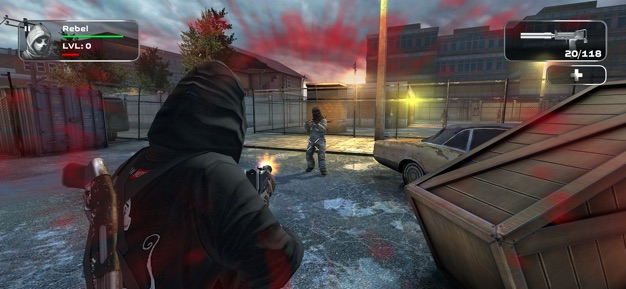 iTunes Description
A city hidden from the rest of the world. For years it had been used as a massive prison complex, where all the most dangerous criminals were sentenced for life to be kept locked away in forever. Thousands of thieves, thugs, and killers festering in their anger and rage, wanted to break free. Now, the prison's walls have fallen… The entire complex has been overrun by the enraged criminals. All personnel and security were slaughtered, and local inhabitants forced to flee to the nearby woods. You alone are left, soldier! Your partner has gone missing and communication with them was lost. To survive this lawless uprising you'll need to be tough and prepared. Arm yourself with the best weapons, recruit allies, and find a way to escape this chaos.
Forum Thread: Slaughter 3: The Rebels (by VenomizedArt)
---
Solisquare (Free)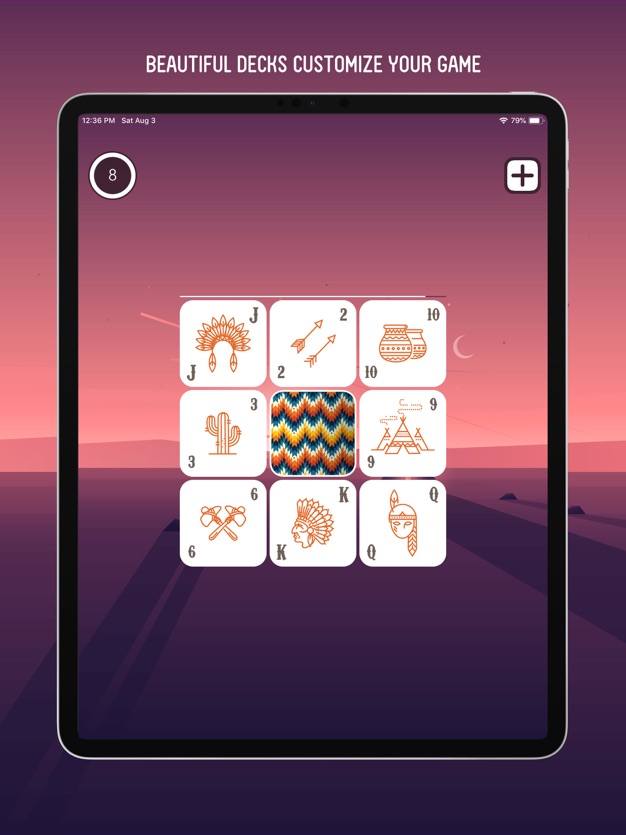 iTunes Description
Solisquare is an all new solitaire game that is fun and easy to play. But don't be fooled, there is more strategy than in regular solitaire. Play on your Apple TV, iPhone or iPod and your progress and games are saved from device to device! Start a game on your Apple TV and finish it on your phone! There is also an Apple Watch version – designed perfectly to fit on your wrist! The only solitaire game that can be played with no scrolling! Each round is played with 52 cards. Your goal is to reveal all 52 cards by building up and down in 4 scoring piles. You also have 4 store piles that you can use to store one extra card in to use later. Almost every deal is winnable!
Forum Thread: Solisquare (by gary gogis)
---
Stay Sticky (Free)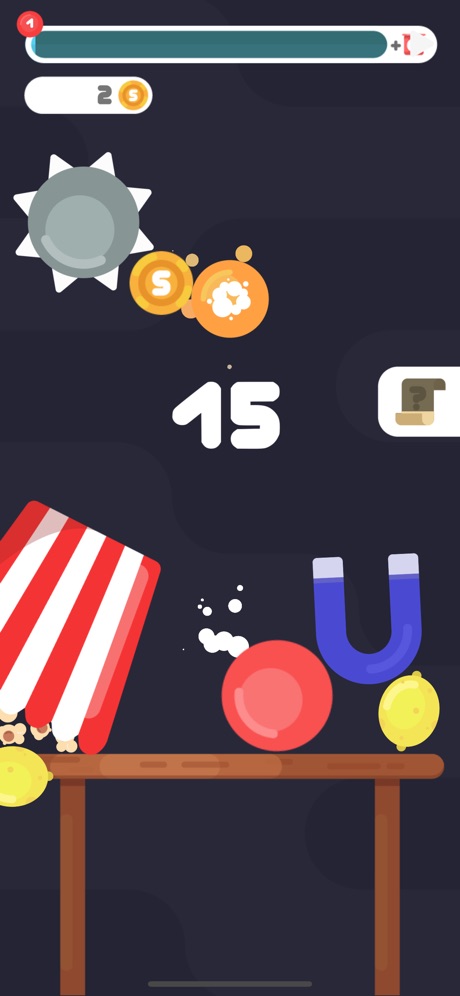 iTunes Description
– Control one of many unique characters. Try not to get pushed off the platform! – Over 20 UNIQUE characters, including 6 legendary special ones. – Simple ONE-FINGER controls – Strongly 2D Physics based! A bunch of crazy objects fall from the sky right on your character. – Some kick you down in an instant and some just annoy you by pushing you around. – Power-Up's can help you survive longer! – Daily Quests with rewards to keep you busy! – Get random characters out of crates. – ENDLESS mode
Forum Thread: Stay Sticky (by Coxgames)
---
Sub Drop (Free)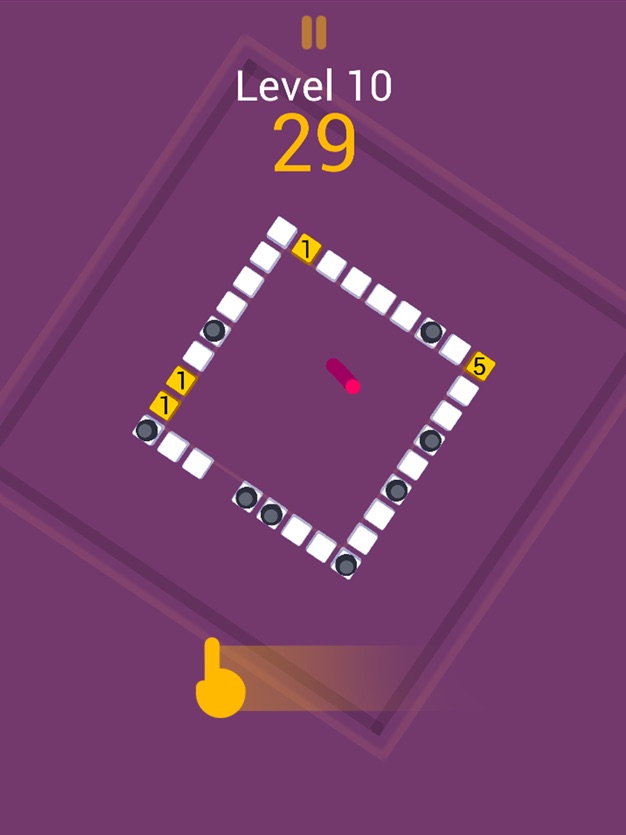 iTunes Description
Swipe your finger to spin and drop numbers block by block! Inspired by classics like Arkanoid and Breakout, Sub Drop is a block breaking, subtracting game. Spin around and try to avoid falling out while subtracting numbers to advance to the next level. Rather than moving a paddle, you spin the blocks to keep your ball secured while hunting for numbered blocks. Your goal is to drop the level points to zero. Each hit to a numbered block decreases the level points. Avoid bomb blocks to have enough blocks to bounce off to keep safe! Features: – Free to play – Endless gameplay – Simple swipe control
Forum Thread: Sub Drop (by ScrollView Games)
---
Ulala Idle Adventure (Free)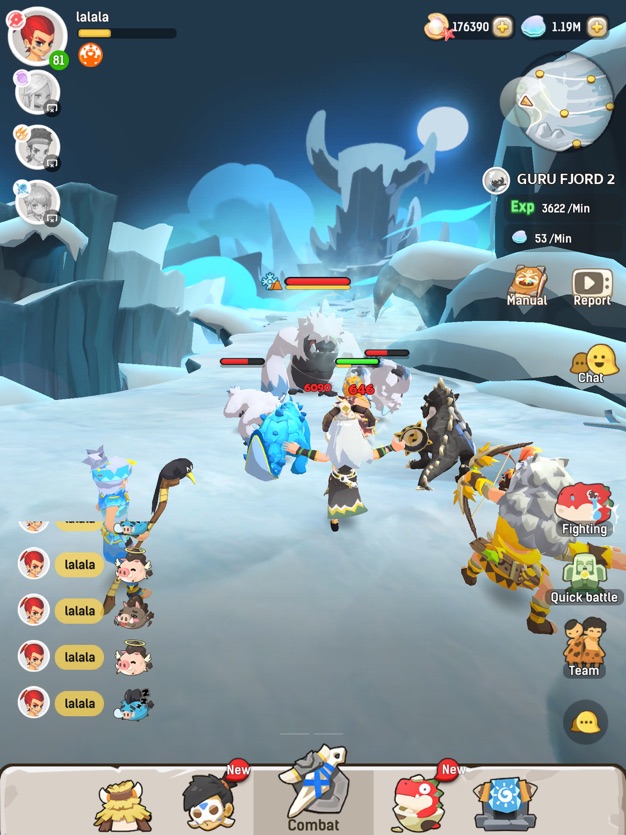 iTunes Description
Whether you're sleeping, eating, or taking the subway – come play Ulala: Idle Adventure! Ulala is an idle MMORPG, which brings to life the excitement and adventures of the Stone Age in a fun and social way! Could you ever imagine the Stone Age to be so carefree? At the edge of the desert, and at the foot of a volcano, there lives a group of happy Ulala and a bunch of little monsters. Ice and fire, thunder and electricity, all intertwine on the wild and vast continent where there's constantly a struggle between peace and action. This season's Hunting Horn is about to blow! Ride your little Tyrannosaurus Rex and bring all your friends along to prove yourself to be a top hunter this season in the world of Ulala.
Forum Thread: Ulala: Idle Adventure (by X.D. Global)
---
Undervault ($2.99)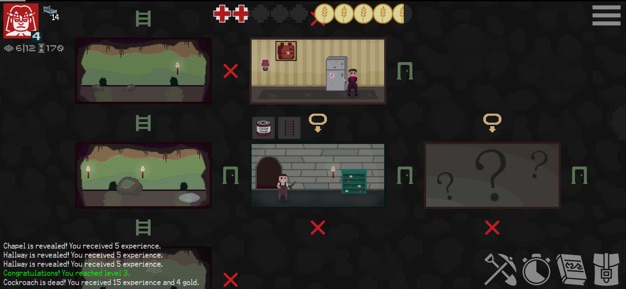 iTunes Description
Undervault is a roguelike dungeon crawler with pixel art graphics and board games influence, in which you control dungeon generation. Game level contains rooms of different types including kitchen, bedroom, treasury, and so-called unknown room, which you can transform into your desired room type. The goal of the game is to escape from the dungeon.
Forum Thread: Undervault (by Angry Kid)
---