It was easy to see what SEGA felt were its big guns at this year's show. Probably 75% of the SEGA booth was dedicated to just three games: Yakuza: Like a Dragon for the PlayStation 4, Project Sakura Wars for the PlayStation 4, and its Olympics-branded titles for various platforms. Among all of that, the only thing connected to its mobile games is the Mario-less Sonic at the Olympic Games Tokyo 2020, which sees the blue hedgehog and his pals making their mobile Olympic debut. Presumably if it goes well, this will become a regular event.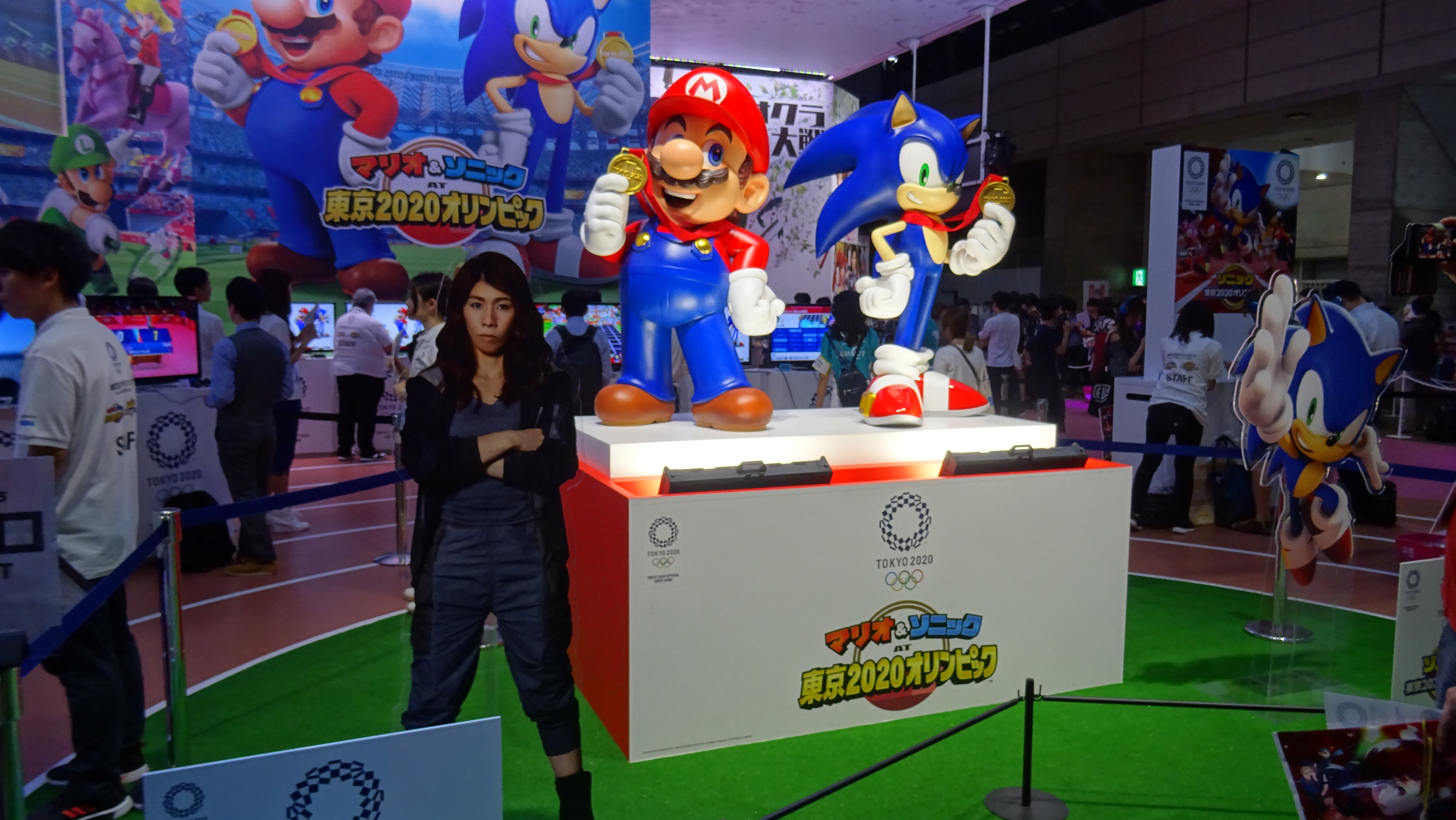 Aside from that big title, SEGA also had two other mobile games under its Tokyo Game Show umbrella. Yakuza Online continues to see updates and new content, and with the hype cycle firing up for the next big console title, the smartphone spin-off is obviously going to benefit. Fist of the North Star: Legends ReVIVE just launched a couple of weeks ago, so SEGA was obviously pushing it at this show. While that game has already launched in English, there's still no sign of a release of Yakuza Online outside of Japan. Come on SEGA, there's never been a better time!
Meanwhile, boothmate Atlus had nothing new to show on mobile this year. Since being acquired by SEGA's parent company, Atlus has more or less cut off most of its mobile projects. Shin Megami Tensei Dx2 continues to see updates and support, but apart from that the only real mobile thing Atlus has going on is the Persona 5 collaboration with Square Enix's Star Ocean free-to-play game. It's a bit of a shame, but I suppose that's how things go.