Hello gentle readers, and welcome to the SwitchArcade Round-Up for August 29th, 2019. As the month nears its end and summer winds to a close, we're soon going to be heading into the busy months of game releases for the year. Yes, these last few months were supposed to be the slow months. Ha. We've got a few news items to check out today, a rather large number of new releases to summarize, and a pretty nice list of sales. Let's check it out!
News
'Samurai Shodown' Hits the Switch in Japan in December
SNK's revival of Samurai Shodown has gone over fairly well on other platforms, with many fans happy to see the series back in good form. The plan was always to bring the game to the Switch once the dust had settled on the initial release, and it looks like we're getting a bit closer to knowing exactly when that will be. Well, we do know exactly when it will be as far as Japan is concerned. The game hits Switch in that region on December 12th of this year. I can't imagine the Western release being too far behind that, so you can probably pencil it into your calendar for some Christmas carnage.
'Shovel Knight Dig' and Other News From Yacht Club Games Presents
Yesterday's Yacht Club Games Presents livestream delivered all kinds of cool news about the company's upcoming stuff. They showed off footage of King of Cards and Shovel Knight Showdown, gave a December release date for the Treasure Trove physical release and the new Amiibo three-pack, and showed off some other improvements coming to the existing releases. The biggest surprise was the announcement of Shovel Knight Dig, a new game being developed in conjunction with Nitrome. It sees our stalwart hero digging his way through a new adventure with a decidedly descending direction. It looks pretty awesome. No word on exactly when it's coming, but it will apparently be playable at PAX this weekend if you happen to be attending.
Spyro Joins 'Crash Team Racing Nitro-Fueled' in the Next Grand Prix
The next big Grand Prix event in Crash Team Racing Nitro-Fueled kicks off tomorrow, and it's one that many fans have been waiting for. The Spyro & Friends Grand Prix brings three new racers to the game: Spyro, Hunter, and Gnasty Gnorc. Spyro is a prize for finishing the Bronze Tier, while the other two will be available in the Pit Stop. Naturally, there's also a new track themed after Spyro for you to race around. There are tons of other new items and prizes to score in this Grand Prix, so you may want to set aside a bit of time to get as much of it as you can. Or not. I mean, I'm sure most people will be quite satisfied with just unlocking Spyro.
New Releases
Heave Ho ($9.99)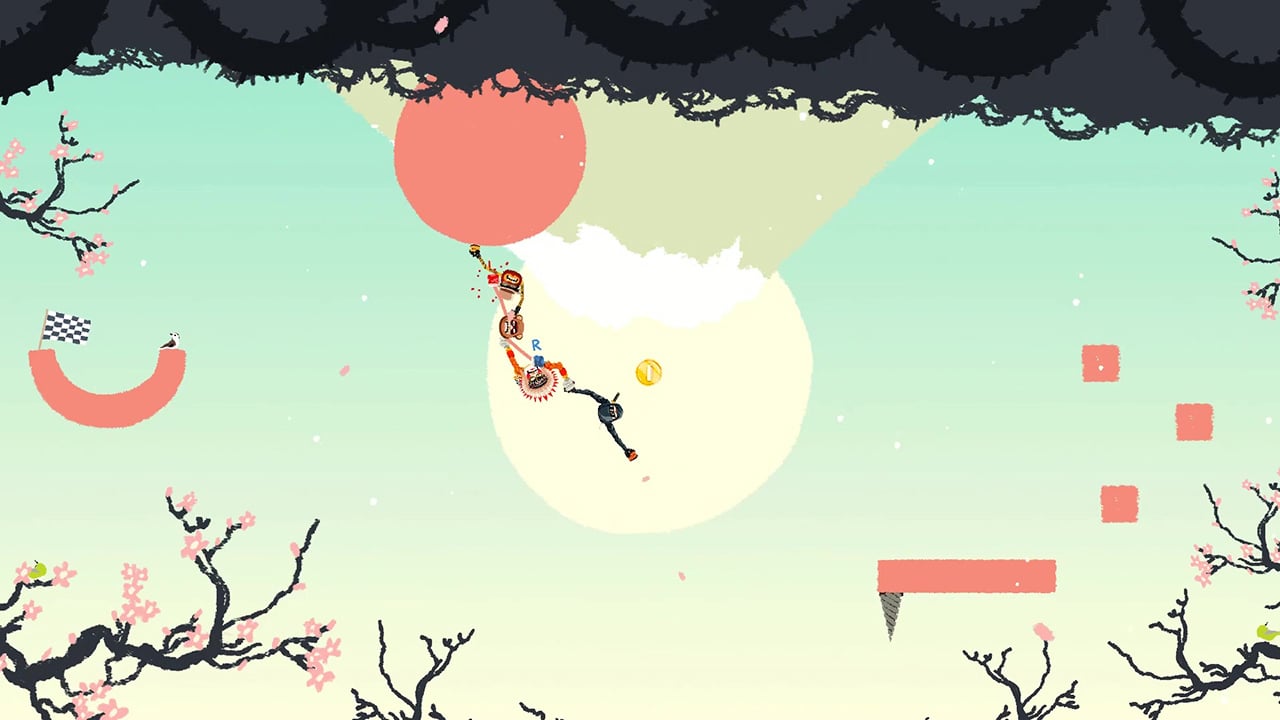 SwitchArcade Highlight!
I'm going to have a review of this one up tomorrow, but this game is pretty much the best party game I've played in a long time. The idea is that you need to make your way to the goal of each stage, but you can only move your arms and grip with your hands. So you need to swing yourself around to get anywhere. If you get extra players in, things can be easier, or they can be a million times more chaotic. There are a lot of stages, a bunch of unlockable costumes, and even some hidden mini-games thrown into the mix. It's enjoyable enough by yourself, but get a group going and you are guaranteed to have a blast. Heave Ho gets an enormous seal of approval from the Musgrave family, and that's a hard award to win.
Boreal Blade ($19.99)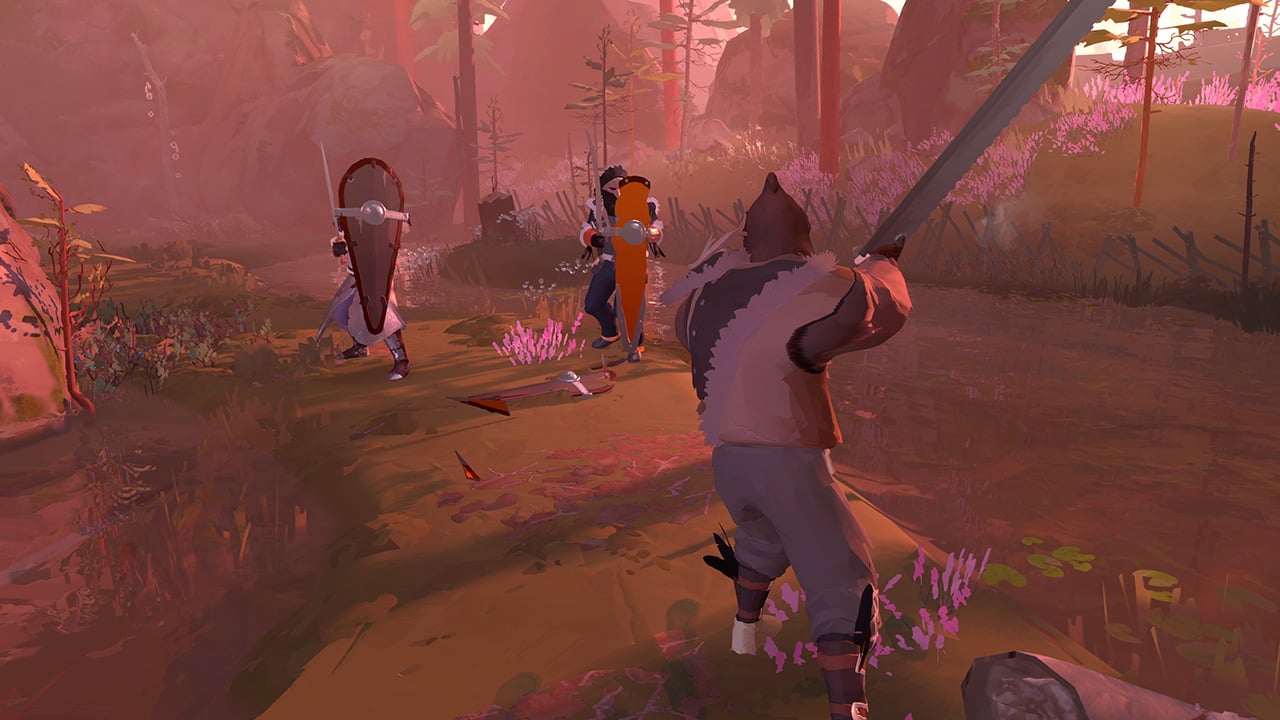 SwitchArcade Highlight!
This is a team-based melee fighting game that focuses entirely on multiplayer combat. Yes, there aren't any offline AIs to battle here, so if you don't want to or can't play online with others, you'll want to move along. This one comes from the developers behind the Trine series and it's actually rather good for what it is. It's a lot like For Honor, but with a stylish appeal all of its own. If you're not sure whether or not you'd like it, there's a demo version that will give you a feel for how it works. You can even play online with players who have the full version. Very cool game, provided the online population stays healthy enough to keep the opponents coming.
Wilmot's Warehouse ($14.99)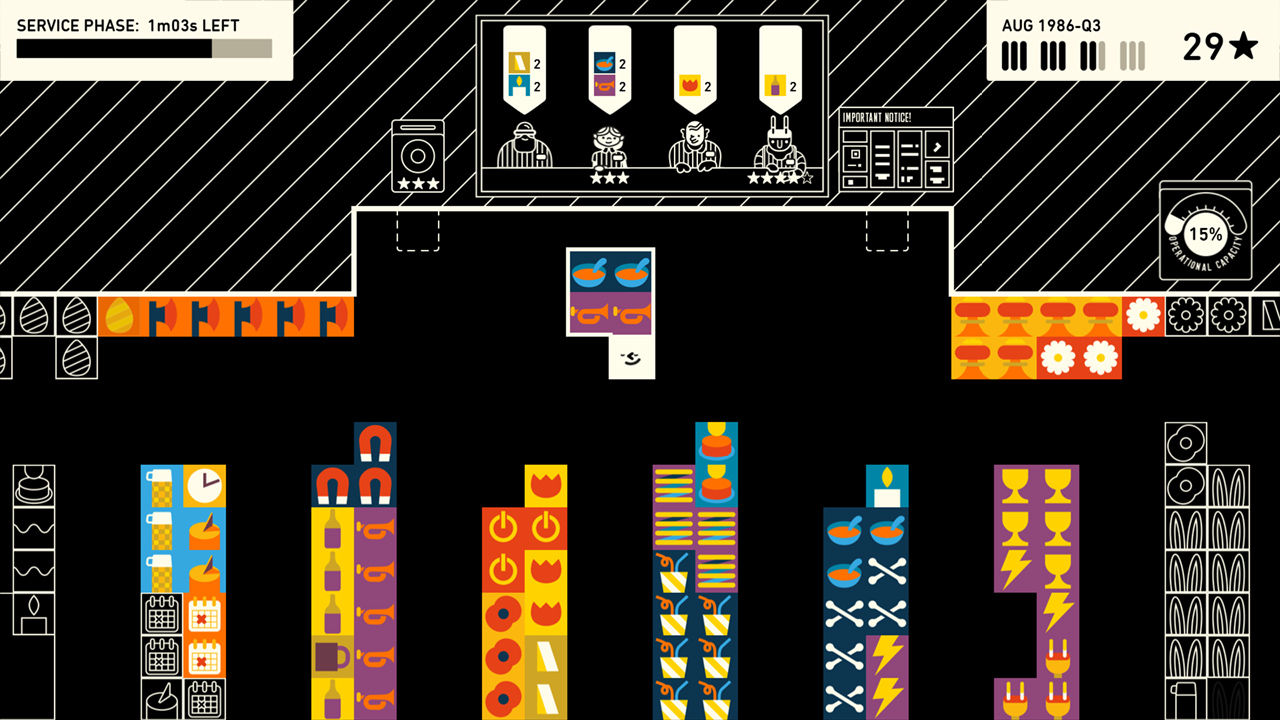 SwitchArcade Highlight!
Okay, this one is pretty neat. Products come in and you have to organize them. How you organize them is up to you. As long as you can find what you need quickly, it's all good. When the orders start to come in, you need to fill them as quickly as possible, so if you've organized things poorly, you're going to have a bad time. Fill the orders promptly and properly and you'll get Performance Stars that you can spend on upgrades. Two-player splitscreen co-op play is just the thing to start fights with friends or family members. This is a very clever puzzle game that alternates between relaxing and tense gameplay.
Omen Exito: Plague ($8.99)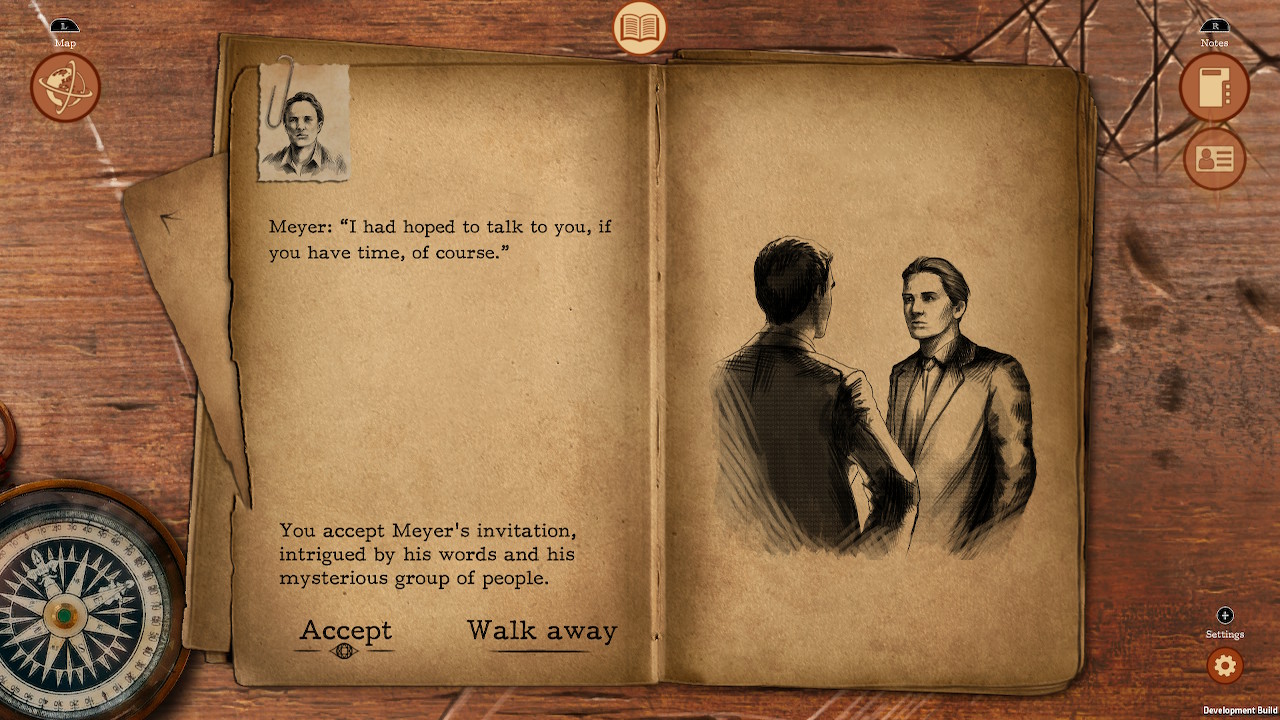 SwitchArcade Highlight!
Everyone, it's a gamebook! On the Switch! And it's a pretty good one! Oh no, I used up all of my exclamation points for this paragraph already. Worth it. Anyway, this story uses H.P. Lovecraft's works as a jumping off point for an original and creepy tale. It works like many gamebooks in that you are for the most part just making choices to get through the story and reach one of many endings. Some of the choices will only be available to you if you have the right skills. You have to use the experience you gather to upgrade various aspects of your character and make sure they have what they need to survive. Definitely one to enjoy in handheld mode, unless you like reading pages of a giant book off of your TV screen.
Agent A: A Puzzle in Disguise ($14.99)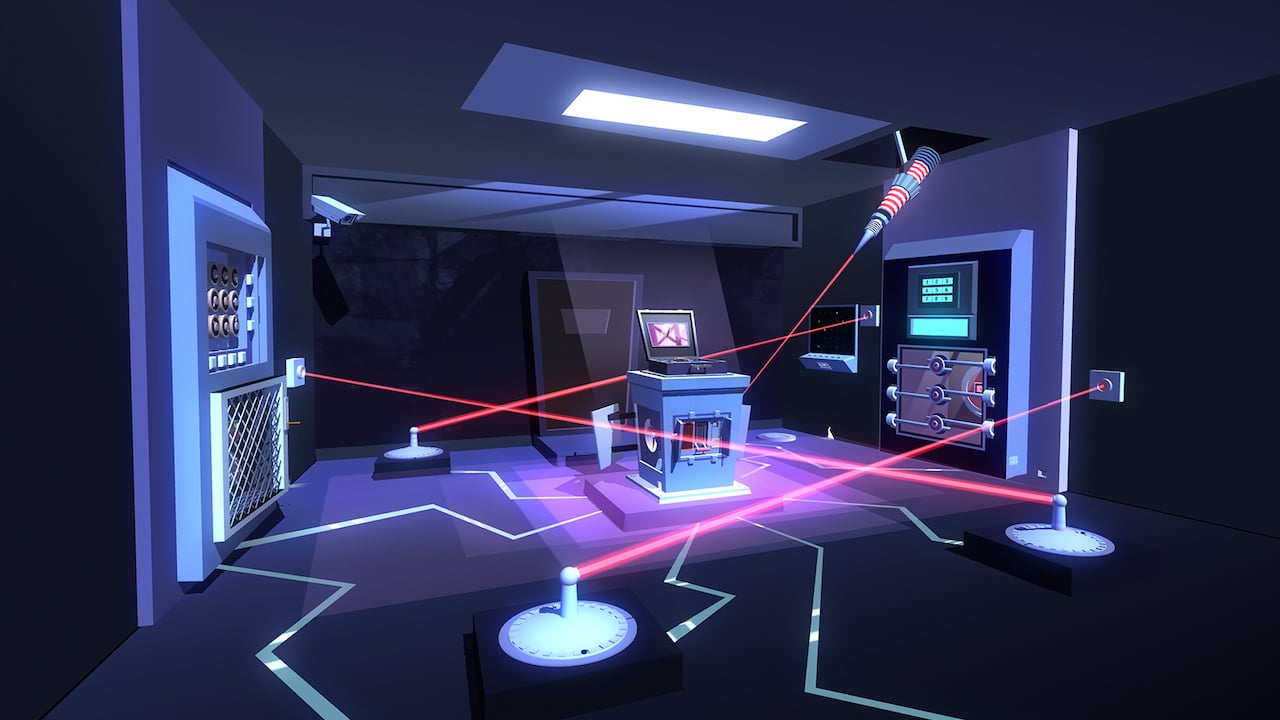 SwitchArcade Highlight!
Agent A: A Puzzle in Disguise is a well-designed, stylish point-and-click adventure game that pays homage to classic spy movies and the 1960s in general. This was, of course, already released on mobile platforms a few years ago in an incomplete form. Episodes were added over time, and the final one was just recently made available. This Switch version is the complete experience, which means you can enjoy all of the inventory puzzles, cool-looking environments, and story without running into an abrupt "To Be Continued". The only downer is that it's a bit more expensive on Switch compared to its mobile source, and I'm not really sure that it has anything about it to justify that. The game plays very well on a touchscreen, so if you have a phone or tablet you may want to save yourself a fiver and go that route instead.
Brunch Club ($14.49)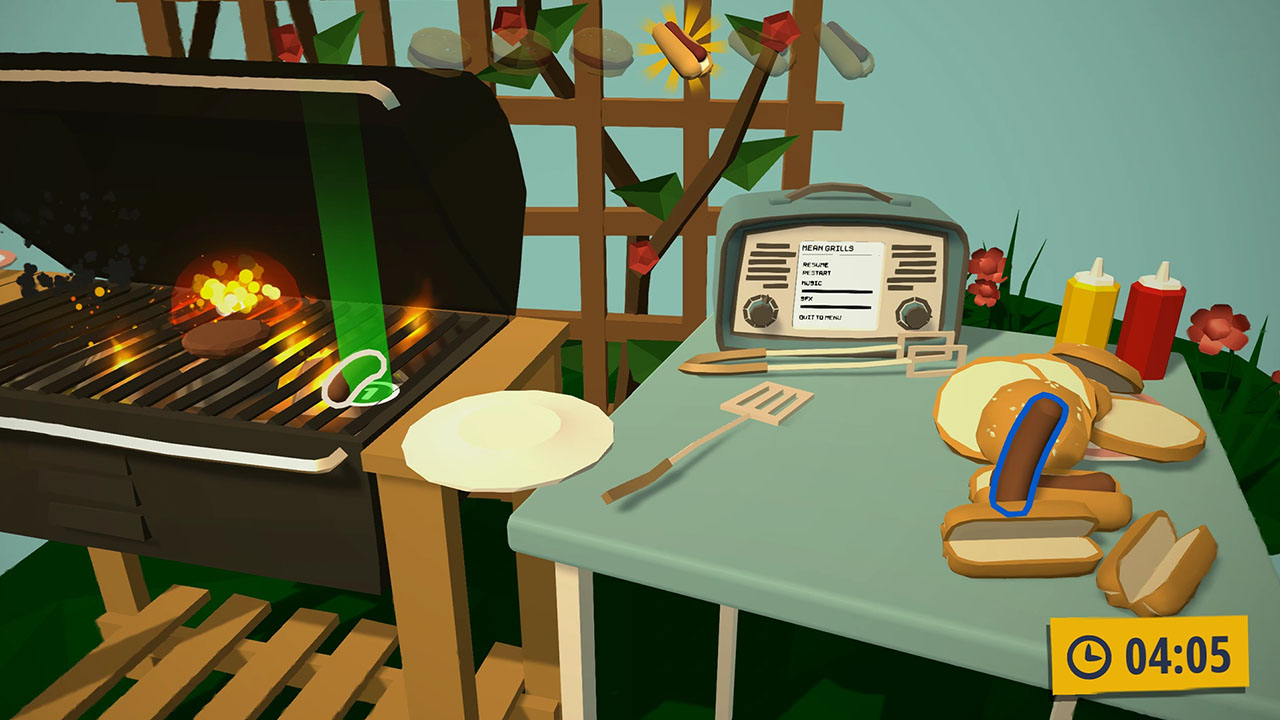 Okay well, I've watched some video and read some descriptions and I still have no clue what this game specifically involves in terms of gameplay. Like, I'm pretty sure it involves cooking. It has a multiplayer component, to be sure. Each level is named after a movie or TV show and has some kind of twist related to that. There are also a bunch of mini-games if you want to take a break from the main game. Those are clearer. There's one where each person controls a rice ball in a fundoshi and tries to knock the others off the table. In the main game you are supposed to try to work together, but the more people who play the shorter your timer is, so everyone really needs to do their job. Whatever it may be. There's also a mode called Face/off where two players compete against each other. You can focus on your own work or try to mess with the other player. Up to four people can play locally, or you can play solo and try to clear everything on your own. That's about all I know.
Grand Brix Shooter ($9.99)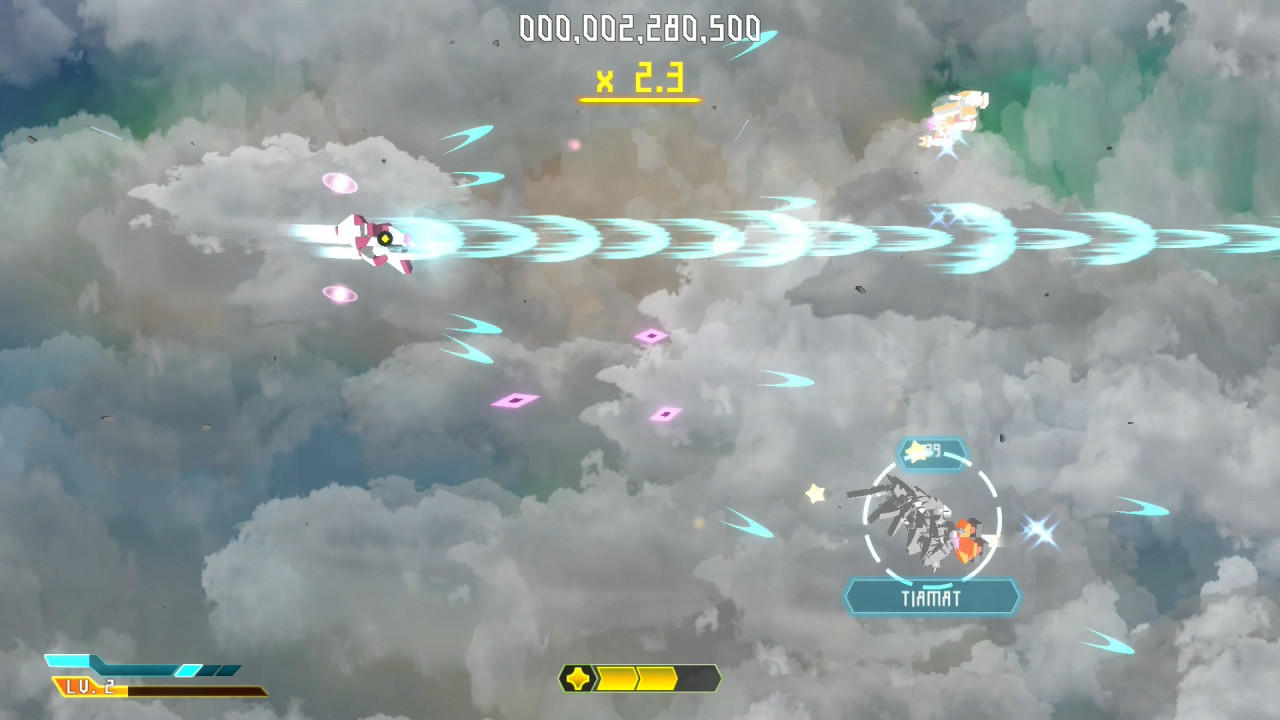 You never quite know with shoot-em-ups until you put some proper time into them, but Grand Brix Shooter seems to be pretty solid. It's a horizontal shoot-em-up with a serious case of bullet hell enemies. Its main gimmick comes in the form of its power-up system, which sees you fusing various ships to create a wide array of weapon combinations. This is also one of those games where you'll be gathering up experience points to upgrade your ship, so expect to get kicked around pretty badly early on. Throw in some secret ships, leaderboards, and a special challenge mode where you compete with a friend to see who can get the highest score, and that's pretty much the ballgame.
Vambrace: Cold Soul ($24.99)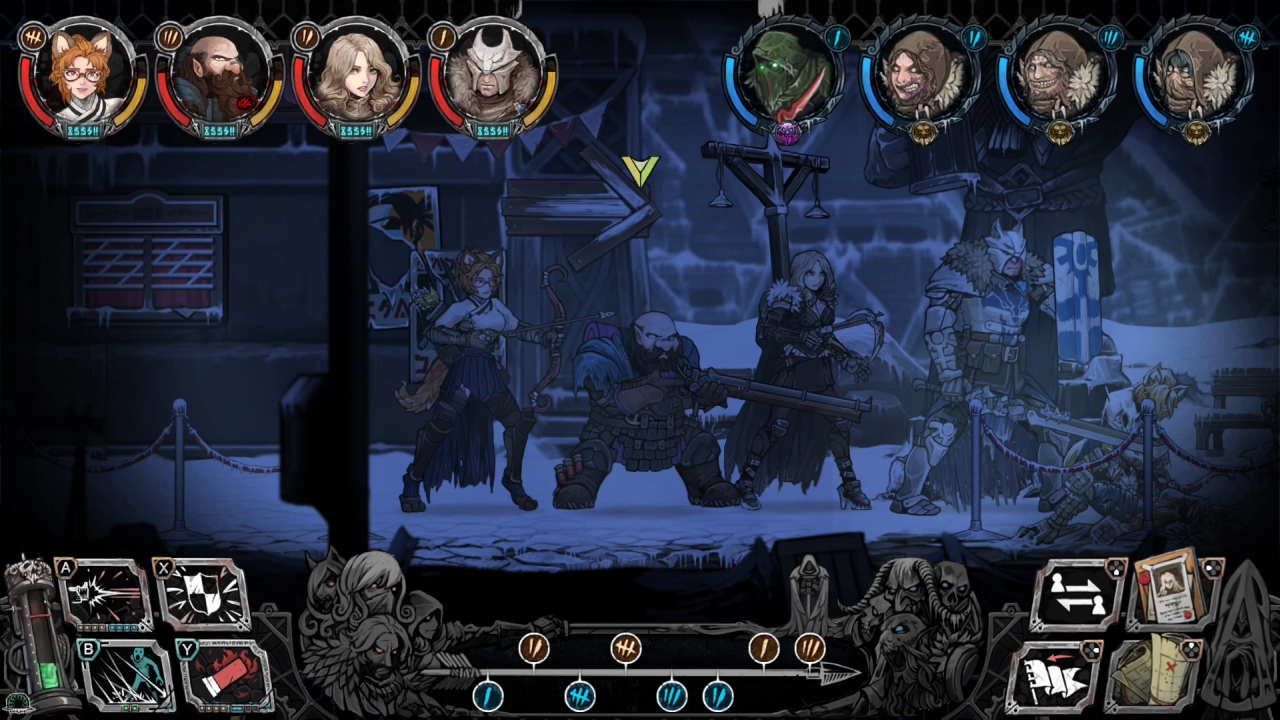 I really wanted to like this one more than I did. This is pretty clearly a game inspired by Darkest Dungeon, and it has exceptionally nice art, decent writing, and strong world-building. Unfortunately, its gameplay just isn't as compelling as it needs to be. Combat is one-note and repetitive, and the game is verbose to a fault. I'll be doing a full review of this one in a few days, so do keep an eye out for that if you want some specifics. It's not a terrible game or anything, and its good points manage to drive it for a while, but in the end it's bit hard to recommend because of how repetitive it becomes.
OBAKEIDORO! ($19.99)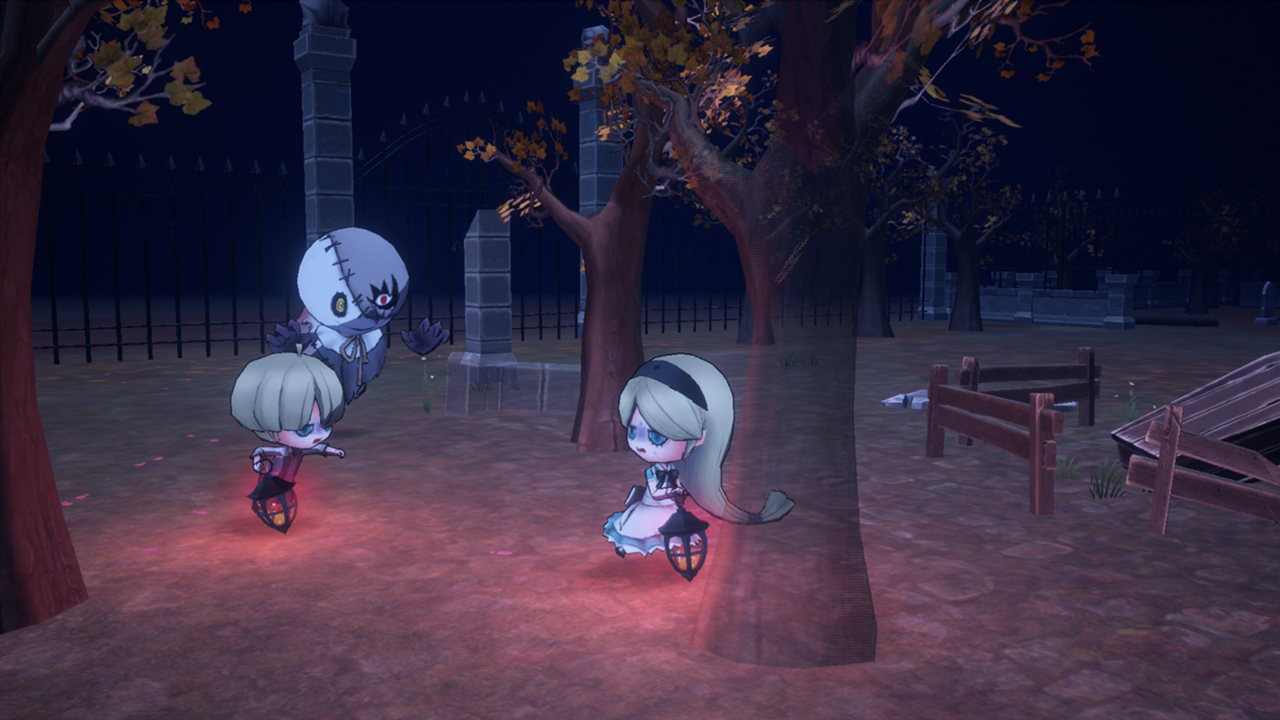 This game seems to be a little confused about its own name, being listed as Obakeidoro in the eShop but referring to itself in its description as Bogeyrun!. Well, I suppose it's not that important. This is an asymmetric multiplayer action game for up to four players. One person plays as the monster, while the others play as humans. The monster's goal is to catch the humans within three minutes, while the humans have to try to stay out of its grasp. The monster is very powerful, but the humans have the advantage in numbers. You can play online or offline, in splitscreen or local wireless. You can also play by yourself if you want to, but it's not nearly as fun. As you play, you'll collect coins that can be used at a shop to buy new lanterns and monsters. I'll have a full review of this one after I put it to the Musgrave family test.
Damascus Gear Operation Osaka ($19.99)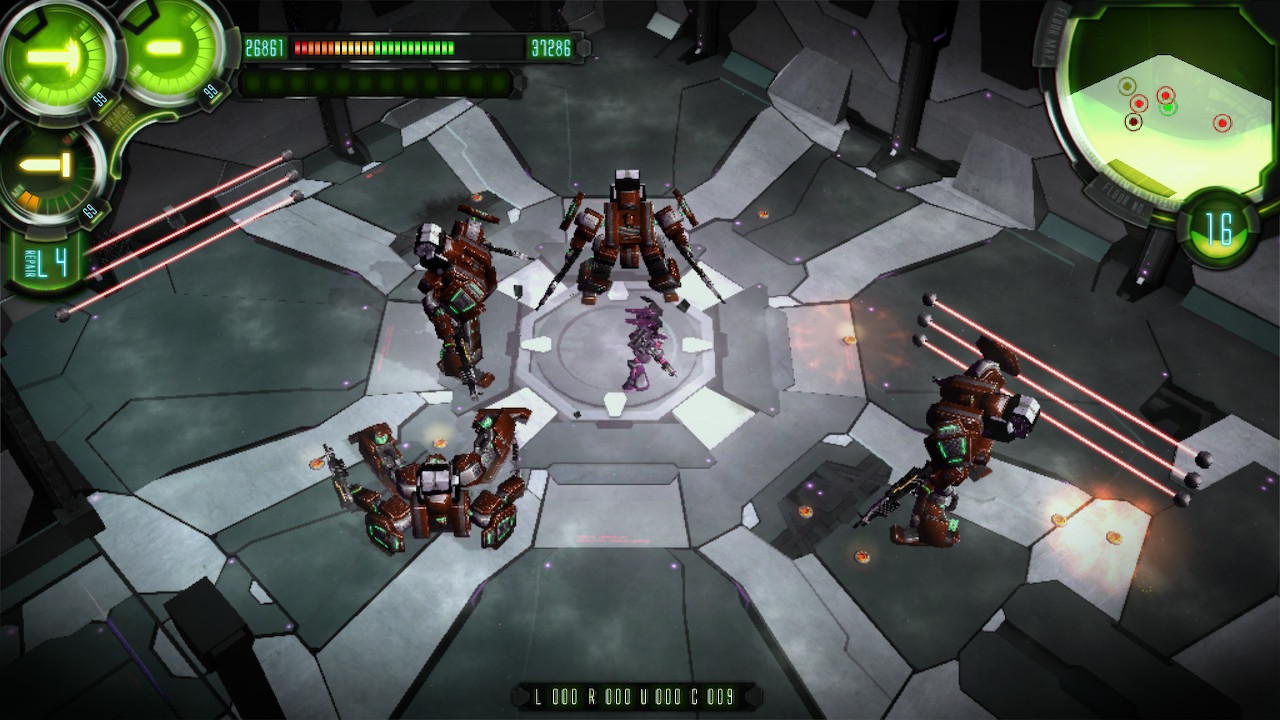 A Plus and Arc System Works take another kick at the "Diablo meets Mech Battles" can with this follow-up to Damascus Gear Operation Tokyo. Good news: you've got yourself a sweet mech. Bad news: you've also got a massive debt from your parents. You've got twenty-five days to clear it, and unlike a lot of games with a time limit, this one isn't fooling around. You'll have to bust your butt to battle through dungeons and make big wins in arena battles if you want to come out clean. If you can't pay up in time, it's back to the beginning of the story you go. This game is a fair bit better than the original, and you don't need to have played that one to enjoy the story here. It's still not all that great, though. If you love mechs enough to forgive some flaws, you may enjoy Damascus Gear. Otherwise, you can probably find better games in this genre on the Switch.
Invasion of Alien X – Earth in Crisis ($9.99)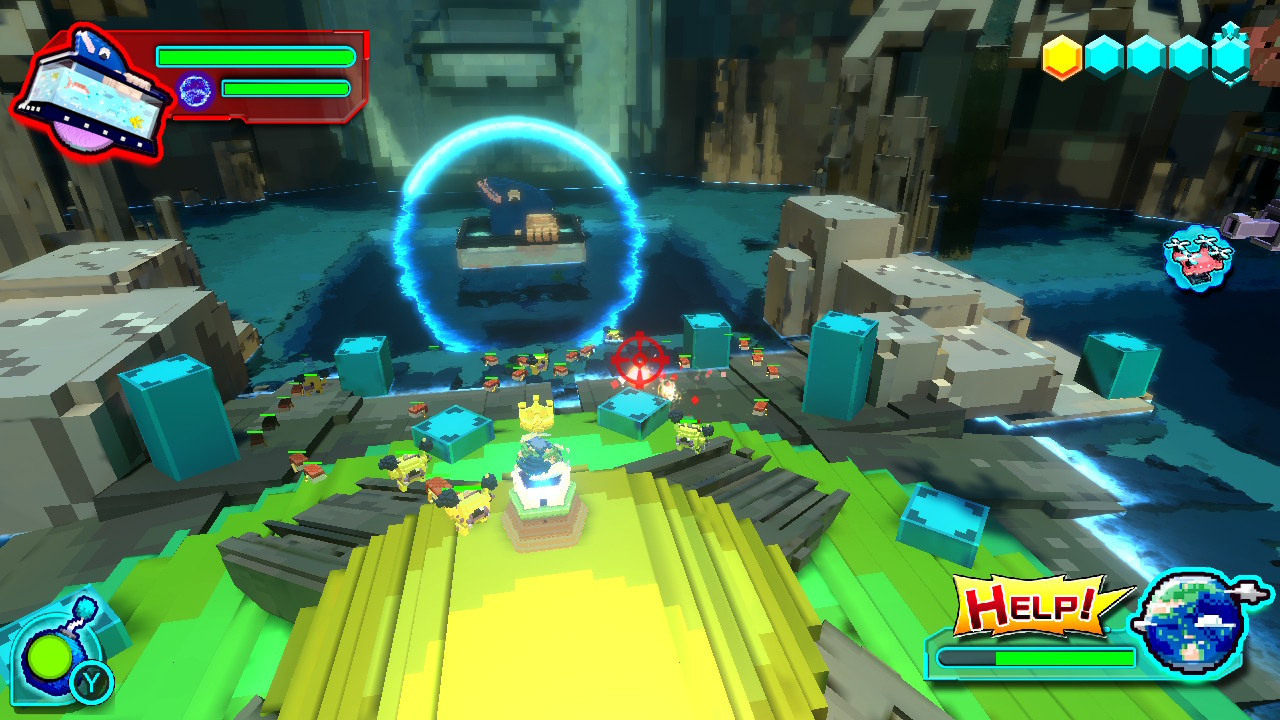 From the developer that brought you Undead's Building comes this quirky little base defense game. It's a lot more action-packed than the usual example of this genre, so get ready for some hot shooting action and some butt rock soundtracks. The invaders are coming in hot and heavy and you have to rely on the weapons delivered to you by drones. Use them carefully or you'll quickly find yourself outgunned by the overwhelming numbers of aliens. This looks extremely janky but it guess it could be fun. I'd have to put some time into it to know for sure.
Bubsy: Paws on Fire! ($24.99)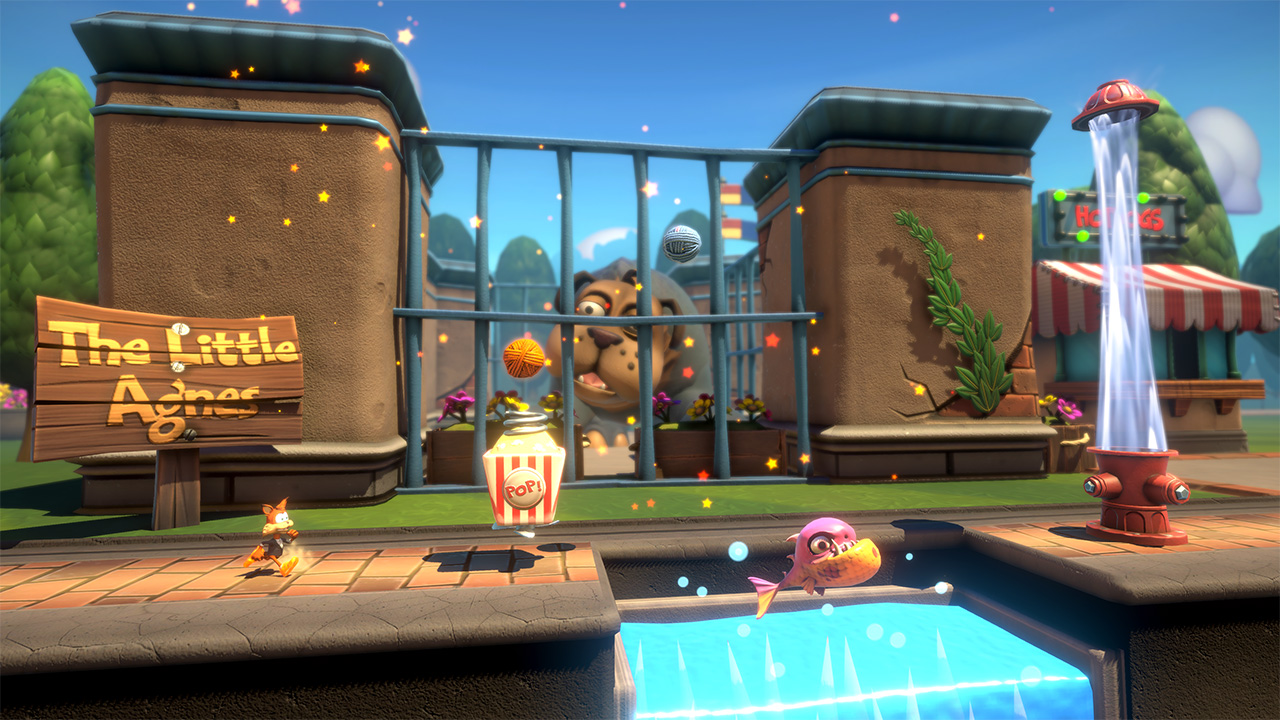 Ah, my old friend Bubsy. I had a brief obsession with the first game in this series when I was younger, and readers with sharp memories may remember that I infamously paid $115 for the Super NES version of the game back in the day. Don't worry, those were Canadian dollars. Oddly enough, I never touched any of the Bubsy follow-ups, so this game marks my first reunion with the character I once really liked. I'm not sure that the years have been kind to either of us. This game comes from Choice Provisions, and if you've played any of the Bit.Trip.Runner games, you'll find a certain degree of familiarity in this one. Bubsy and his pals need to save the day by auto-running, jumping, gliding, shooting, sliding, and more through a bunch of levels. The framerate feels a bit dicey on this version, but I'm no expert on that. I will say that the Bubsy fanservice is excellent so far, with deeper cuts than I'd ever have expected. I'm doing a proper review of this one, so keep an eye out for that if you want more details.
Little Racer ($15.99)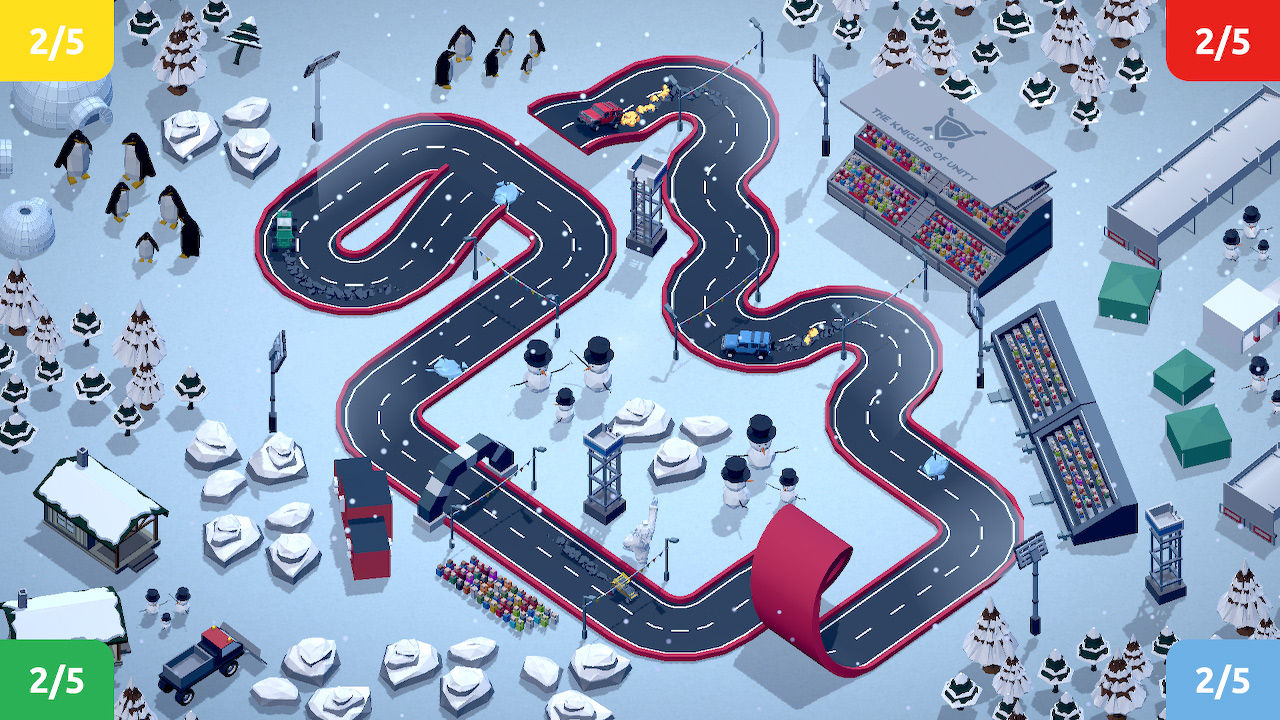 This is basically a souped-up slot car racing game. It features the simple controls you may or may not remember from the toys of your childhood, with one button accelerating and the other hopping lanes. Up to four players can play together locally, and there are a bunch of different tracks and environments to dig into. In total, the game features thirty levels spread across ten different worlds, which isn't too bad at all for something like this. You can also create tracks in the level editor if those aren't enough for you. Playing the campaign mode will unlock the tracks and cars for use in the multiplayer modes, so if you want to get the full party game potential out of this, be prepared to do some time solo. It's not really something I'd be interested in personally as I find slot car racing a little too simple, but I know lots of people dig those toys and will probably like this too.
Sales
It was looking pretty dire earlier today when I started writing this article, friends. There was just one new game on sale, and that would have looked awful. So a big thanks to Ubisoft for coming in early with its sales this time around. It's pretty much the same stuff at the same prices as last time, but there are a couple of newer titles joining the sale for the first time. Like, say, Assassin's Creed III Remastered. It's not the greatest of ports, nor is it the greatest of games, but if you want Assassin's Creed on your Switch and don't want to stream it, you don't have a bunch of choices. Note that where Gold or Deluxe editions of these games exist, they're probably also on sale. Be sure to check the eShop before buying a game, as Ubisoft almost never puts individual pieces of DLC on sale.
New Games on Sale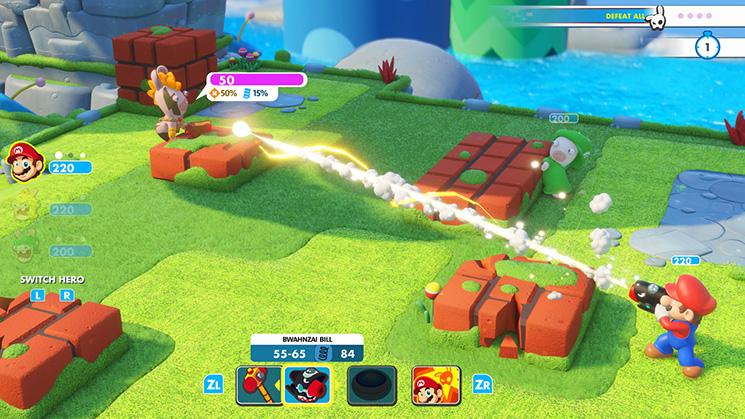 Mario + Rabbids Kingdom Battle ($19.79 from $59.99 until 9/10)
Rayman Legends Definitive ($15.99 from $39.99 until 9/10)
Just Dance 2017 ($15.99 from $39.99 until 9/10)
Just Dance 2018 ($15.99 from $39.99 until 9/10)
Just Dance 2019 ($19.99 from $39.99 until 9/10)
Monopoly ($15.99 from $39.99 until 9/10)
UNO ($5.99 from $9.99 until 9/10)
Trivial Pursuit Live! ($9.99 from $19.99 until 9/10)
Risk Global Domination ($11.99 from $19.99 until 9/10)
Jeopardy! ($9.99 from $19.99 until 9/10)
Wheel of Fortune ($11.99 from $19.99 until 9/10)
South Park: The Stick of Truth ($14.99 from $29.99 until 9/10)
South Park: The Fractured But Whole ($23.99 from $59.99 until 9/10)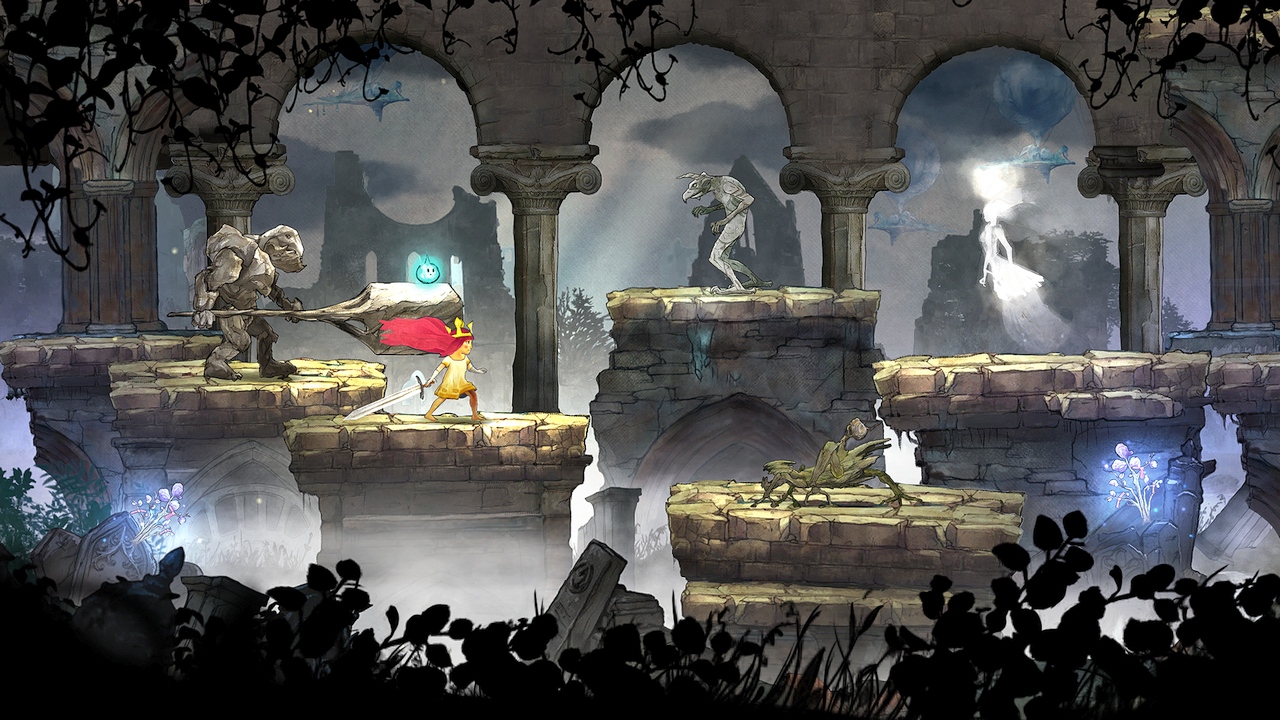 Child of Light Ultimate ($7.99 from $19.99 until 9/10)
Starlink: Battle For Atlas Digital ($29.99 from $59.99 until 9/10)
Sports Party ($19.99 from $39.99 until 9/10)
Valiant Hearts: The Great War ($9.99 from $19.99 until 9/10)
Trials Rising Standard ($12.49 from $24.99 until 9/10)
Assassin's Creed III Remastered ($26.79 from $39.99 until 9/10)
Hungry Shark World ($6.99 from $9.99 until 9/10)
Legendary Fishing ($14.99 from $29.99 until 9/10)
Kingdom: New Lands ($3.74 from $14.99 until 9/6)
Kingdom Two Crowns ($14.99 from $19.99 until 9/6)
Bullet Battle: Evolution ($11.99 from $14.99 until 9/18)
If My Heart Had Wings ($17.99 from $19.99 until 9/12)
Rest in Pieces ($4.99 from $7.99 until 9/12)
Sales Ending Tomorrow, Friday, August 30th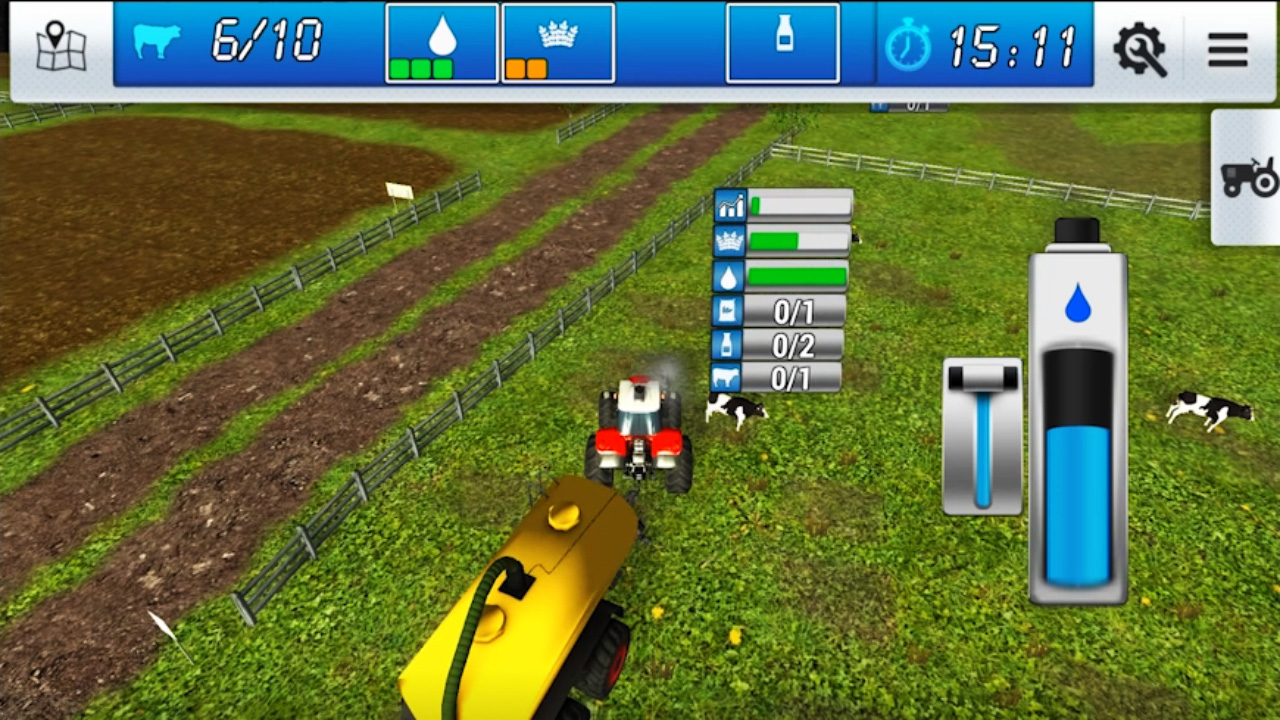 Farm Expert 2018 ($26.99 from $29.99 until 8/30)
Mad Bullets ($6.99 from $9.99 until 8/30)
Monster Energy Supercross 2 ($29.99 from $59.99 until 8/30)
Skies of Fury DX ($12.99 from $19.99 until 8/30)
SmuggleCraft ($1.99 from $9.99 until 8/30)
Urban Trial Playground ($2.99 from $14.99 until 8/30)
That will wrap things up for today, friends. We'll be back tomorrow with the rest of this week's releases, including a couple of very notable games. There will surely be a lot of new sales to check out, and I've got at least one review ready to go. I do hope I'll see you all around here tomorrow. Have a great day, and as always, thanks for reading!