Square Enix finally released Star Ocean: Anamnesis (Free) on the App Store and Google Play for free a little over a year ago. While the Star Ocean franchise has not had the best showings in the West in recent years, Square Enix finally brought the mobile free to play release to the West as another attempt of expanding the brand outside Asia and Japan. The game even had some interesting collaborations with other Square Enix games. If you've not played it before, watch some gameplay below:
Today, Square Enix announced that Star Ocean: Amamnesis will be shutting down in the West this November. In app purchases have already been disabled and service for the game will be stopping on November 5th at 9 PM PDT. Players can continue to unlock Star Ocean characters in game including the holiday variants by playing the respective missions. Multiplayer battles are also available until service ends this November. If you bought gems in game, you can use them until the game service ends.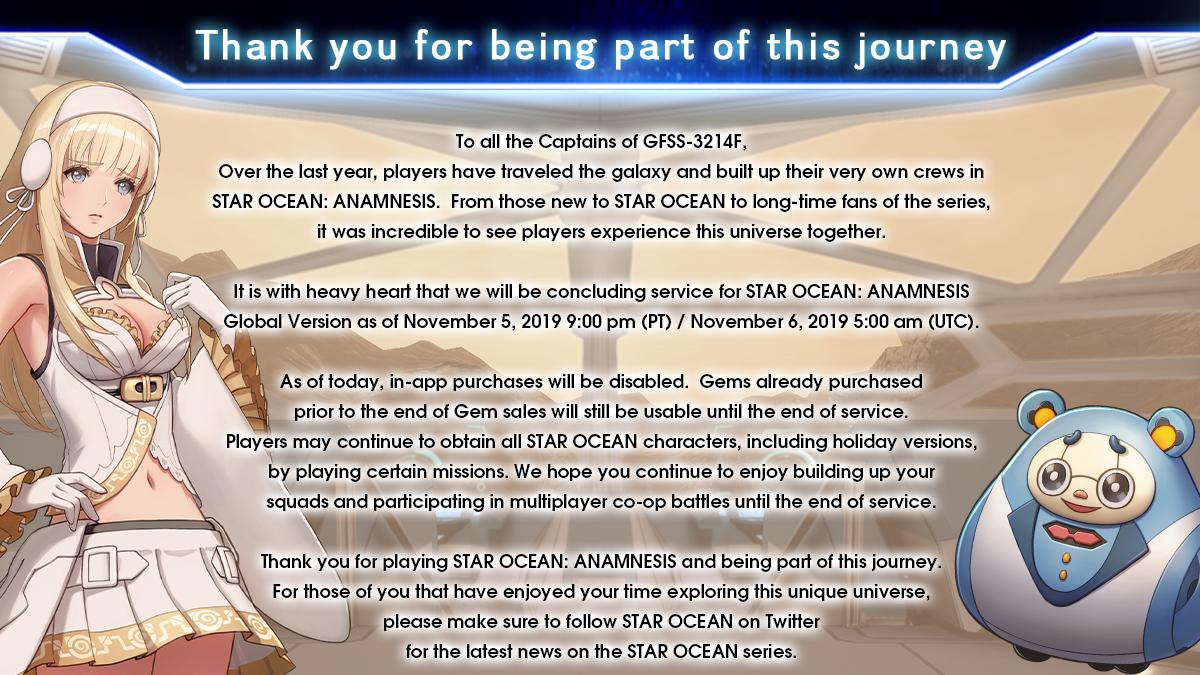 It is disappointing to see a game straight up go away less than two years after launching but here we are again. It is going to be interesting to see if Square Enix manages to get people to care about Star Ocean when the PS4 and Nintendo Switch remake of a remake of the original Star Ocean game. If you want to play it before service ends, Star Ocean: Anamnesis is now available on iOS and Android for free. Did you end up playing and enjoying it?