Bandai Namco Entertainment first launched Digimon ReArise (Free) in Japan back in 2018. This iOS and Android game has an original story featuring Digimon and Tamers growing up together. Katsuyoshi Nakatsuru who is one of the original Digimon anime character designers has desiged the characters in Digimon ReArise. This is heading to North America and Europe (So far) in October. Watch the English announcement trailer below:
Digimon ReArise is free to play and will have in app purchases. The story here begins with the Digimon 'Herissmon' appearing in your phone that leads to an attack. Bandai Namco Entertainment calls this a 'Friendship Digivolving RPG'. It will feature real time battles supporting up to 5v5. You will also be able to play with other Tamers together taking on powerful Digimon in Clash Battles.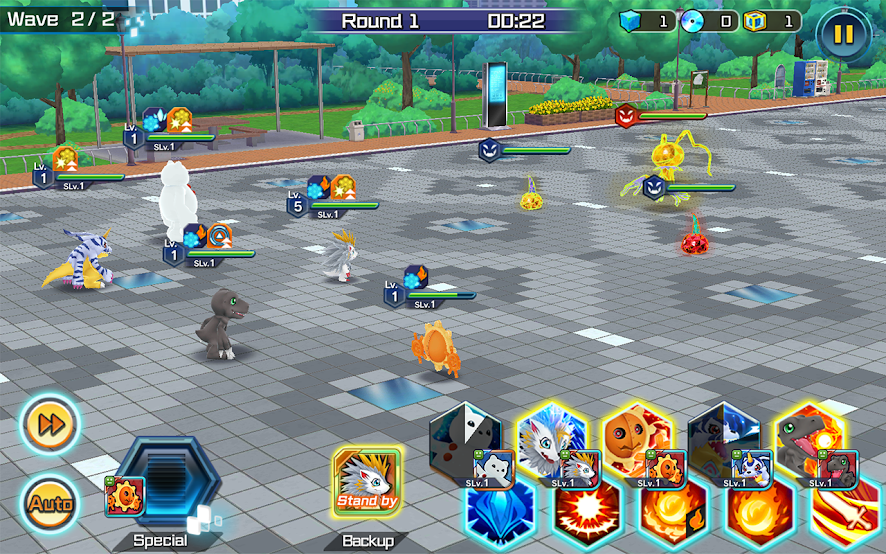 The App Store has Digimon ReArise listed for release on October 21st. It is possible the game releases earlier or later because we already saw what happened with Bandai Namco Entertainment's Gundam Battle: Gunpla Warfare. If you'd like to check it out, you can pre-order it on the App Store here and on Google Play here. If you've not played a Digimon game in a while and own a Switch, a collection of one great RPG and one decent sequel is arriving in October as well. What is your favourite Digimon game?
[Source: Gematsu]