Hello gentle readers, and welcome to the SwitchArcade Round-Up for July 18th, 2019. There were quite a few little news tidbits that piled up while I was catching my beauty sleep, and with it being Thursday you know there are plenty of new releases to talk about. There are the usual new release summaries, of course. The big gun of the week is tomorrow, but we'll do our best today anyway with what news and new games we've got. Anyway, we've got all that here for you, along with all the sales information you want to know and some you don't. Let's bravely go forth!
News
'Luigi's Mansion 3' Scares its Way into Stores October 31st
Ah, good old Luigi's Mansion. A game that was treated miserably when it first came out for the crime of launching alongside a Nintendo console and not being a normal Mario game. Time has been kind to the reputation of the series, and now many people are looking forward to the third game, which takes Luigi back to consoles after a handheld-only sequel. As you would expect from a spooky tale of busting ghosts, Luigi's Mansion 3 will release on October 31st. There's your Hallowe'en plans settled, then.
'Picross Lord of the Nazarick' Hits the eShop July 25th
Picross developer Jupiter has been doing more and more collaborations over the last few years, bringing the familiar puzzle gameplay to such brands as Pokemon, The Legend of Zelda, Final Fantasy, Sanrio, and Kemono Friends. It's a nice way to spice up the formula without making dramatic changes, and saves Jupiter from having to come up with yet another way to draw a house with 100 pixels. The latest team-up for the brand will hit the Switch eShop next week on July 25th. Picross Lord of the Nazarick is the same old Picross you love, but blended in with Overlord, a popular novel/anime/manga series.
New Models of the Standard Switch Will Have Better Battery Life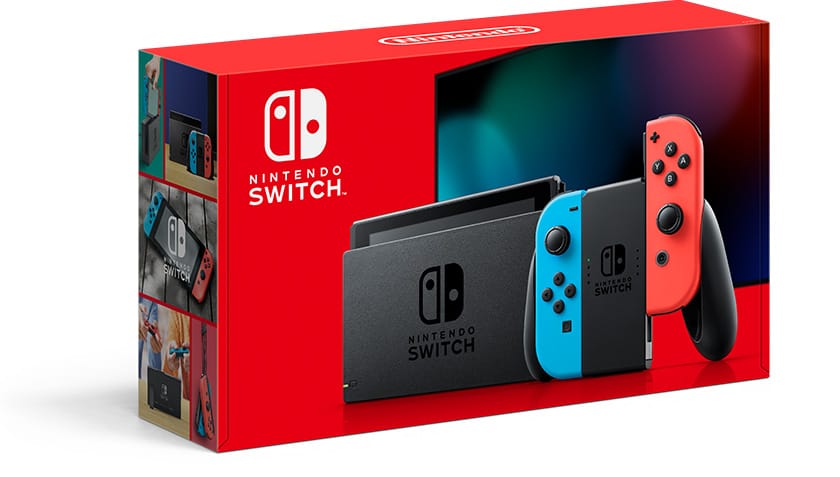 In spite of many rumors suggesting an upgraded Switch Pro would be coming alongside a slimmed down handheld model, it seems that for now Nintendo will be sticking with the standard Switch and the upcoming Switch Lite. While drastic upgrades are off the table, however, the standard Switch is seeing at least one improvement in newer models. Standard Switch models shipping from the end of August will have a few new parts, and Nintendo has announced a benefit for those who pick up one. The battery life is significantly improved over the original model. While old models could get anywhere from 2.5 hours to 6.5 hours from a full charge, the new one will get 4.5 to 9 hours. Wow! Not a big deal if you mostly play docked, but for those who like to take their Switch on the go, that's a huge improvement. If you're looking to pick one up, keep an eye out for that new package design.
The Next SEGA AGES Release in Japan is 'Columns 2'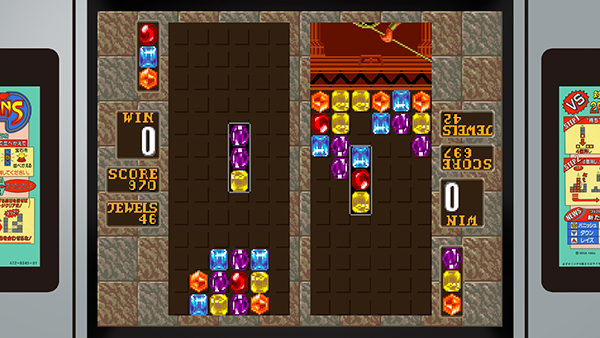 I knew one of these months this turkey was going to drop, but did it have to be my birthday month? I guess that's how it goes, friends. For what it's worth, it looks like M2 did a great job with this conversion. It includes a bunch of new modes, allows you to flip one player's screen so that you can play on opposite sides of a table, and even packs in a limited version of the original Columns. This one should be out next week in Japan, and like all previous releases, it will have full English options for those who can make use of the Japanese eShop. Looking at how SEGA has been handling the Western releases of these games, Columns 2 will likely debut alongside Space Harrier in August or September. That's just my guess, mind you.
New Releases
Battle & Crash ($4.99)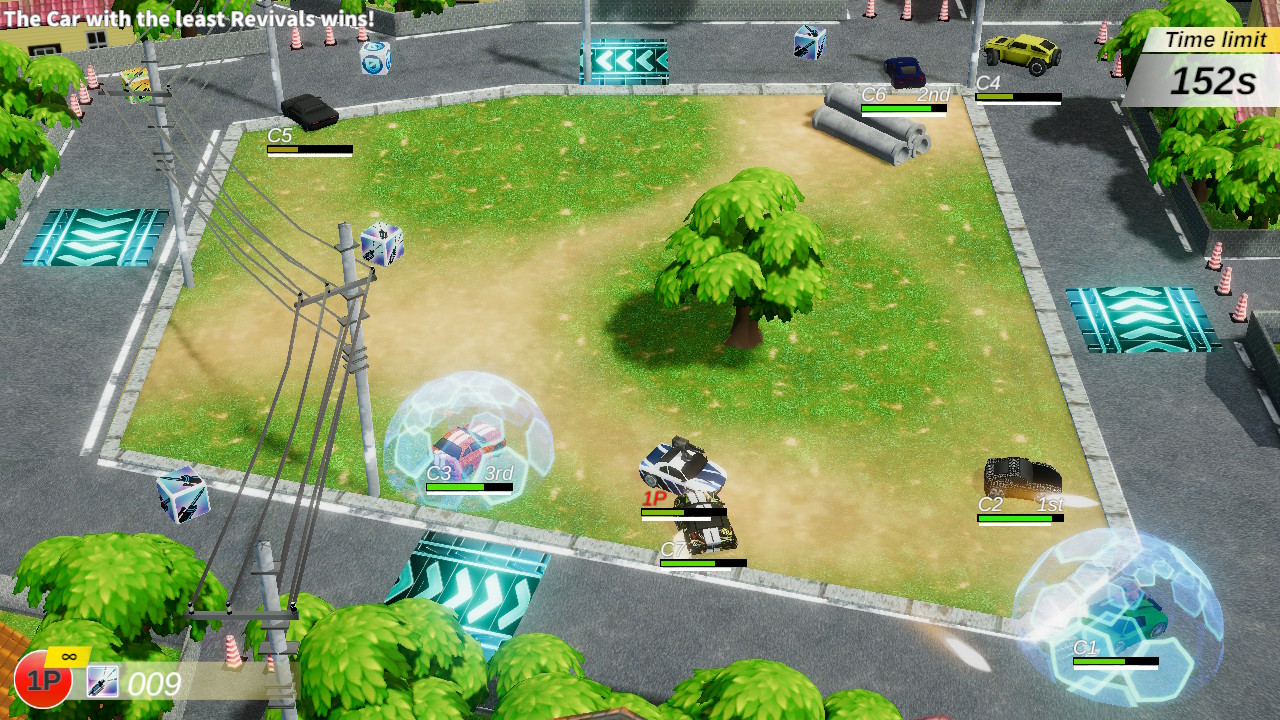 SwitchArcade Highlight!
Hunh, SIMS Co., Ltd is still alive. I honestly thought they closed up a while ago. This company used to be part of SEGA back in the day and made games like Tails' Skypatrol on Game Gear and Vay on the SEGA CD. Anyway, they make a lot of little games, and this is one of those. It's a single-screen car combat party game, and it's actually pretty fun. Up to four people can play locally, and there are a bunch of different modes. But even by yourself, this is reasonably enjoyable. It has a very retro feel to its gameplay, and although it's not the deepest thing in the world, for five bucks I think it's a good pick-up.
Etherborn ($16.99)
Well, this looks interesting. That's really all I can say about it as I haven't had a chance to play it yet and, from a quick search around, not many others have either. Anyway, this is a game where you just sort of spit in the face of gravity, MC Escher-style, as you explore strange, surreal worlds. The only hands-on opinion of the final game I could find said that it was decent, but short. The difficulty is low, and there's a fair bit of back-and-forth traversal that slows things down at times. But again, I haven't played it so I can't really say. I'll be checking it out and if it surprises me one way or the other, I'll let you know.
Archlion Saga ($4.99)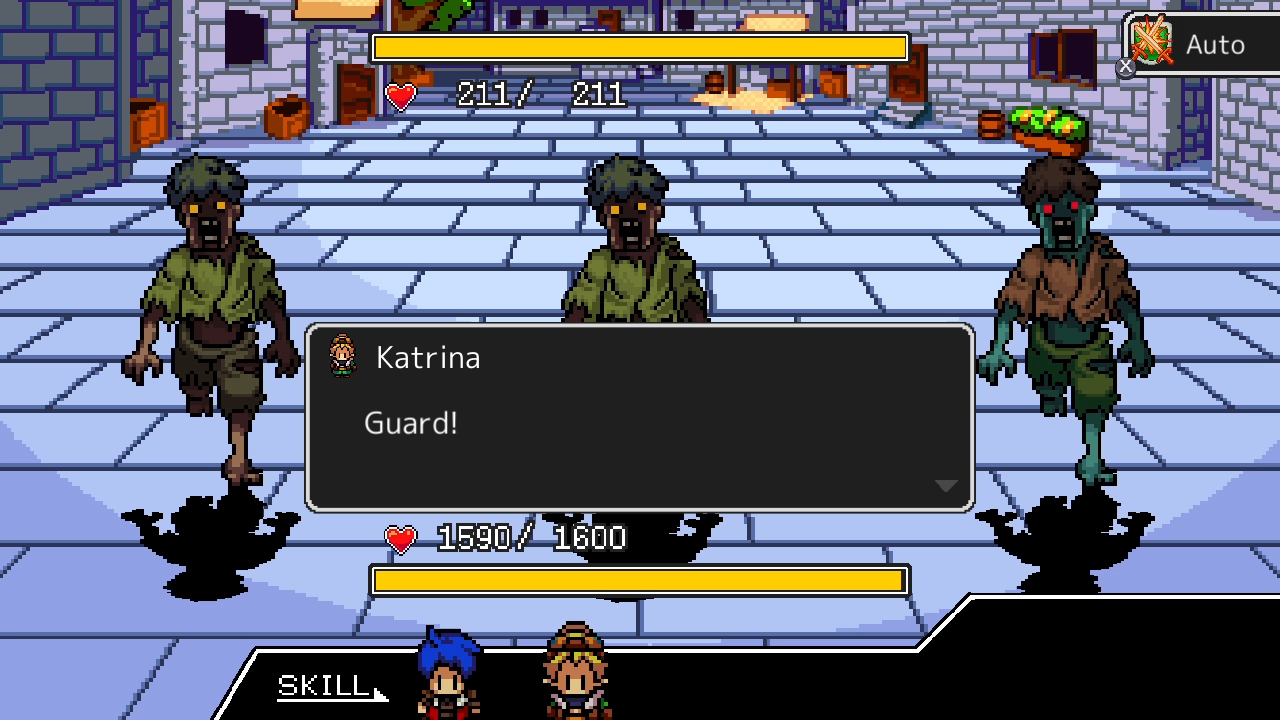 This is another port of a Kemco-published mobile RPG, and you may notice that the price is a bit low compared to usual. Well, this is the first in Kemco's experimental line of quick RPGs. RPGs for the busy person, if you will. This was of course free on mobile, and perhaps rightfully so. It's only a few hours long, and it's so simplified that it's almost brain-dead. In my review of the mobile version, one of the things I said about it was that instead of being twenty hours of drivel, it's just three hours of drivel. But it's still drivel, and instead of being free drivel, it's now five-dollar drivel. Drivel drivel drivel. If only I got a dollar every time I used that word. Anyway, don't bother with this. If you want to try it, it's absolutely free on your phone.
The Drama Queen Murder ($9.99)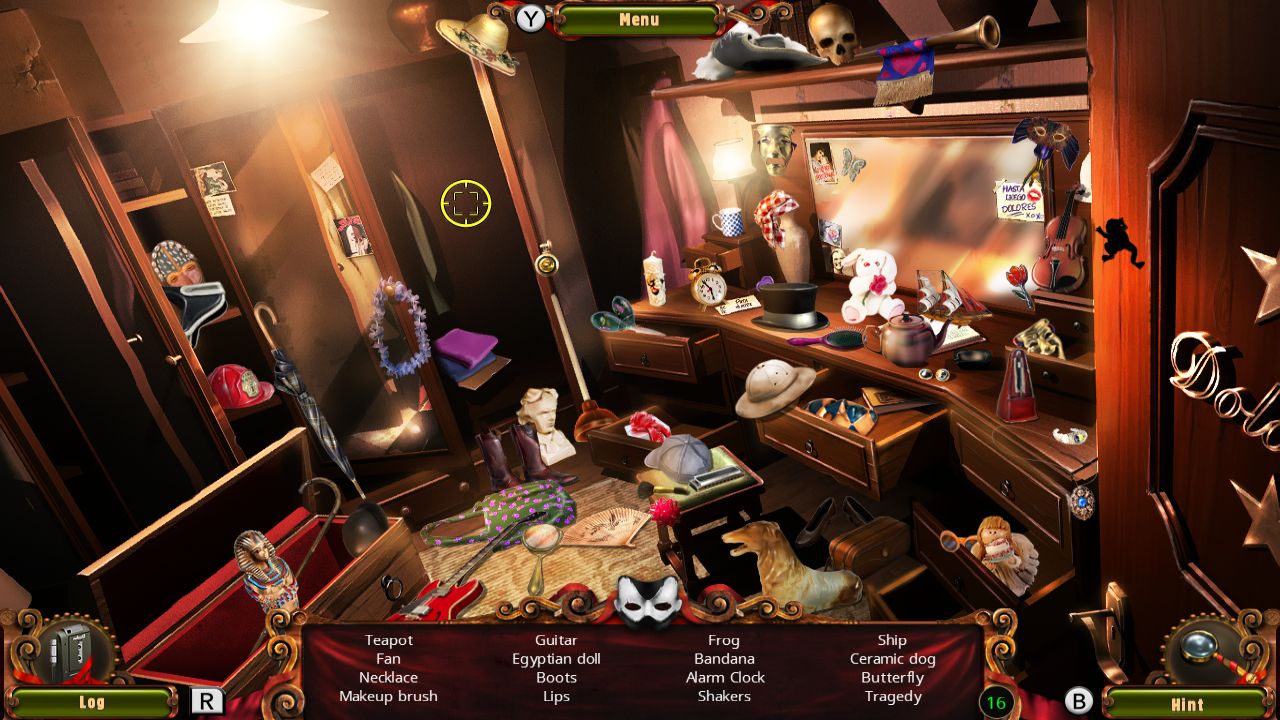 Also known under the title Eastville Chronicles: The Drama Queen Murder, this is a hidden object adventure game that aims for the easier side of the difficulty curve. It came out several years ago on a number of other platforms and honestly is not terribly well-regarded. Anyway, there's been a murder and you need to solve it the way the real detectives do: by looking for out-of-place objects, putting your greasy mitts all over them, and re-running conversations with five suspects until you get the right combination of things and solve the case. Easy-peasy, lemon-squeezy. Not my cup of joe, but I've seen a few positive reviews from people who are big fans of hidden object games. If that's you, maybe this might be okay?
Tarot Readings Premium ($8.99)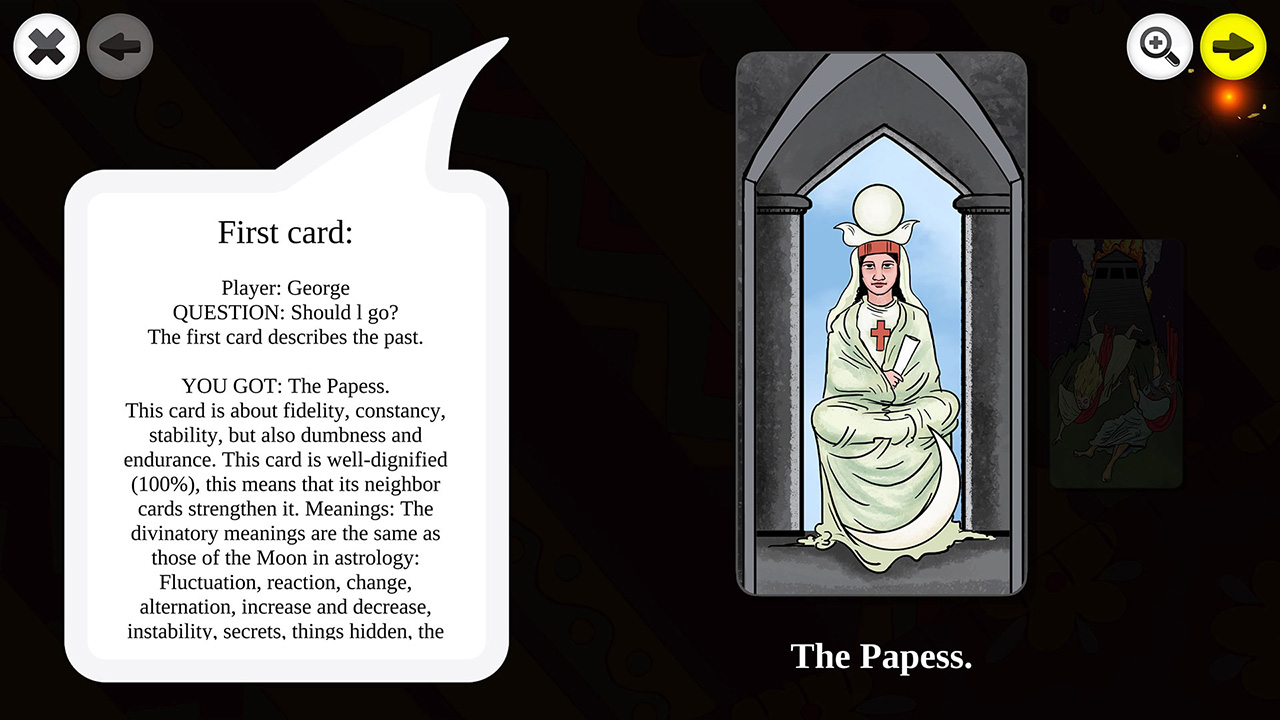 Well, well, well. If it isn't a mediocre fortune-telling app that came out a half-decade ago on mobile? First of all, as you may have guessed already, this isn't really a game or anything. So you know, don't buy it and get mad that it's not. This is a Tarot card reading app that has you ask questions and get answers based on the cards you draw. If it worked well, it would be a neat little thing, but it's unfortunately incredibly bad at properly lining up its answers to your questions, making the whole thing feel cheap, automated, and useless. If you're curious, there is a free lite version of the app available on the Apple App Store that should give you some clue as to what you can expect from the full experience.
Royal Roads ($9.99)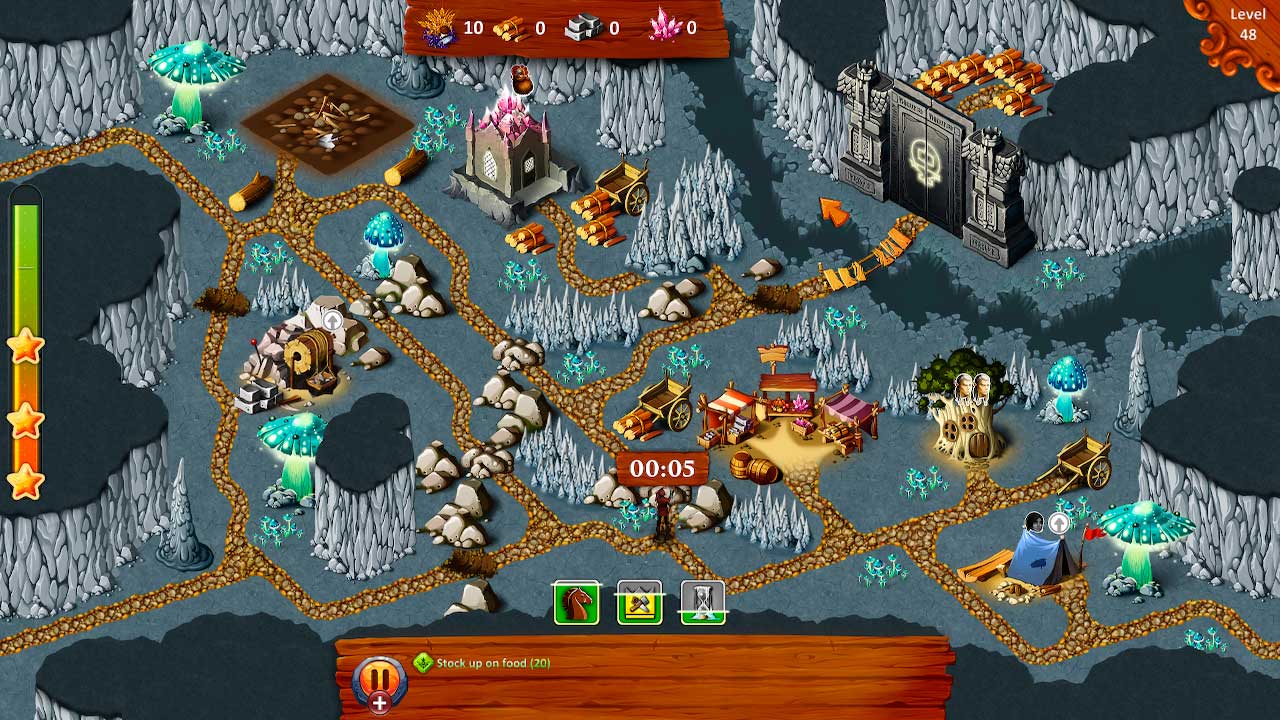 If you're looking at that screenshot and thinking it looks like Gnomes Garden, your eyes are not deceiving you. This is another one of 8Floor's casual-friendly simulation games. Like the others, this one is also making its way here from the mobile market, but it's a relatively recent release there. Anyway, the routine is the same here. Play through a bunch of stages that serve as mini slices of simulation gameplay. Gather resources, build the buildings it wants you to build, do the other stuff it wants you to do, and eventually you'll be ushered along to the next stage. Do it well enough and you'll get three stars, which every good little kid wants, I assure you. Clearly a lot of people are enjoying these on Switch, so who am I to toss a wet blanket on their fun?
World Cruise Story ($12.00)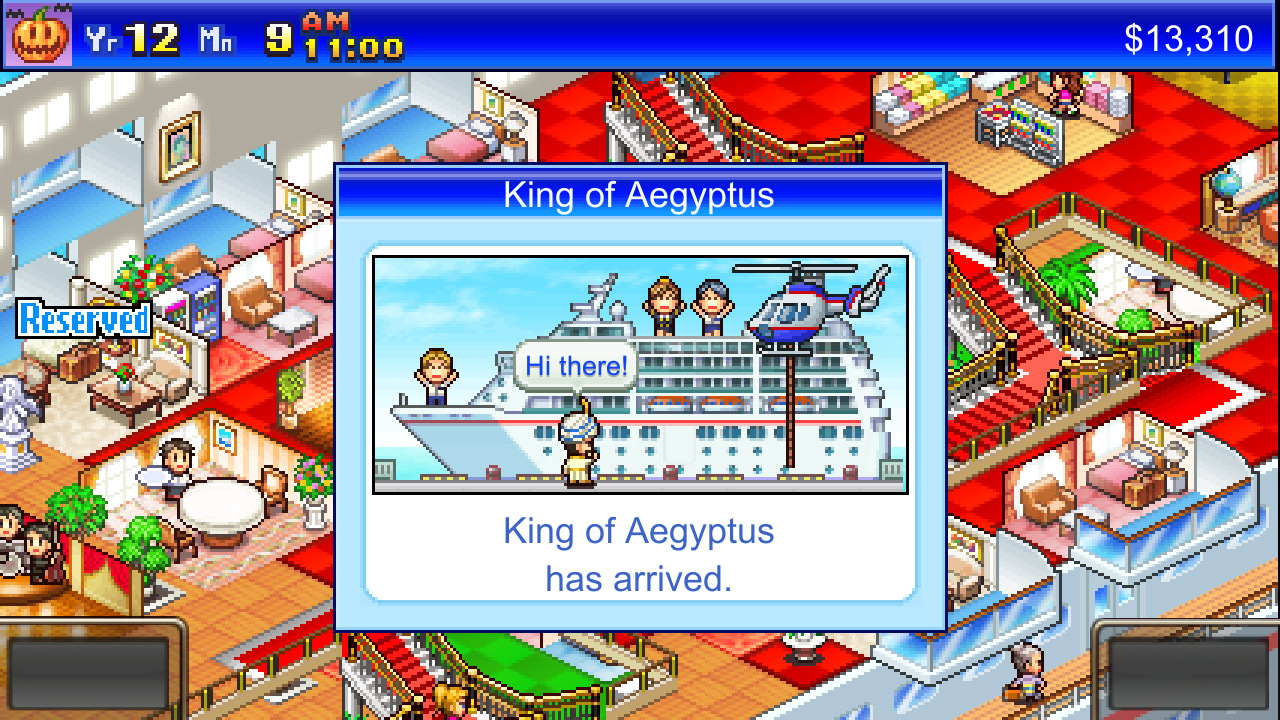 Is this a Switch game round-up, or a mobile game round-up? Ha ha, I kid. Or do I? Ah well, it is what it is. This is another Kairosoft sim, this time centered around making the best cruise ship you can build. The process is not entirely unlike building the best hot springs you can build, or the best ramen shop you can build. The usual rules apply here. No, this isn't very different from many other Kairosoft games, so if you're tired of them, don't bother with this one. If you're still enamored, you'll probably enjoy this one. And if you don't mind playing on your phone, you can get this game there for less than half the price.
Sales
Lots of interesting sales so far today, and I imagine there will be plenty more when I come back into the office. For now, we've got a sale on some of Bandai Namco's games, a nice selection of discounts from Playism, and a couple of goodies from Tozai Games. My recommendations this time around? Kero Blaster, of course. I'm also feeling a little peckish for some R-Type Dimensions EX, so let's recommend that as well. If you like One Piece, Pirate Warriors 3 for sixteen bucks is a steal as well. Make sure to check the outbox thoroughly as well. While most of those games will be back on sale sooner or later, Hyper Light Drifter is a rare sight at the very least.
New Games on Sale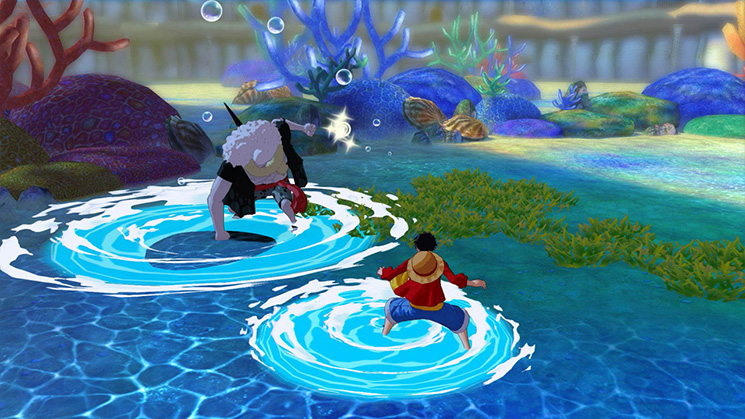 One Piece: Unlimited World Red Deluxe ($15.99 from $39.99 until 7/30)
One Piece Pirate Warriors 3 Deluxe ($15.99 from $39.99 until 7/30)
My Hero One's Justice ($23.99 from $59.99 until 7/30)
Snowboarding The Next Phase ($4.99 from $9.99 until 8/6)
Let's Go Nuts ($2.99 from $9.99 until 8/5)
Leisure Suit Larry – Wet Dreams Don't Dry ($31.99 from $39.99 until 7/26)
Star Sky ($2.49 from $4.99 until 8/1)
Smashing the Battle ($8.99 from $9.99 until 8/1)
Croixleur Sigma ($9.99 fom $19.99 until 8/1)
Yume Nikki -Dream Diary- ($11.99 from $19.99 until 8/1)
Voxel Sword ($5.60 from $7.00 until 8/8)
Dexteritrip ($2.99 from $6.99 until 8/5)
R-Type Dimensions EX ($8.99 from $14.99 until 8/1)
Astebreed ($13.99 from $19.99 until 8/1)
Kero Blaster ($4.99 from $9.99 until 8/1)
Vertical Strike Endless Challenge ($3.49 from $4.99 until 8/1)
Angels of Death ($10.49 from $14.99 until 8/1)
Lode Runner Legacy ($5.99 from $11.99 until 8/1)
TorqueL -Physics Modified- ($4.99 from $9.99 until 8/1)
Sales Ending Tomorrow, Friday, July 18th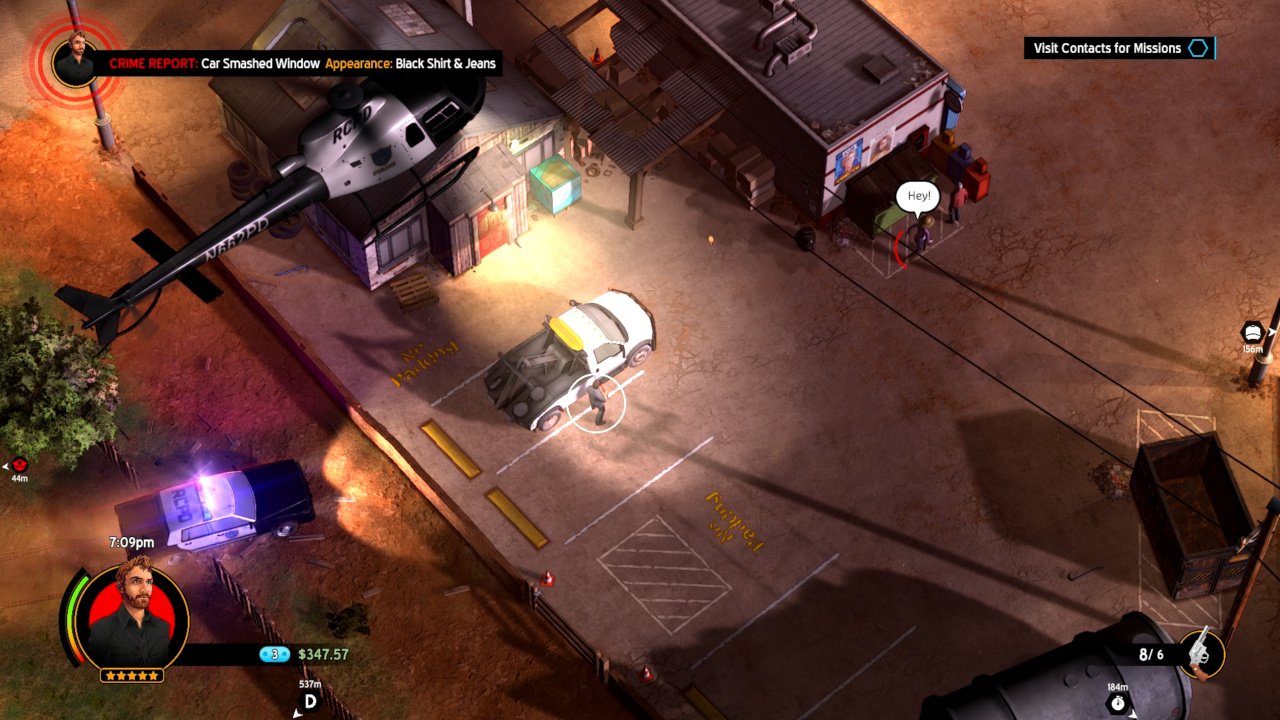 American Fugitive ($14.99 from $19.99 until 7/19)
Beholder: Complete ($5.99 from $14.99 until 7/19)
Bomber Crew ($7.49 from $14.99 until 7/19)
For The King ($18.60 from $24.99 until 7/19)
Human: Fall Flat ($7.49 from $14.99 until 7/19)
Hyper Light Drifter – Special ($16.99 from $19.99 until 7/19)
Jim Is Moving Out! ($11.99 from $14.99 until 7/19)
Manual Samuel ($3.99 from $9.99 until 7/19)
Motosports Manager ($10.04 from $14.99 until 7/19)
Pumped BMX Pro ($5.99 from $14.99 until 7/19)
Rogue Aces ($5.19 from $12.99 until 7/19)
Serial Cleaner ($5.99 from $14.99 until 7/19)
Smoke And Sacrifice ($7.99 from $19.99 until 7/19)
Snake Pass ($7.99 from $19.99 until 7/19)
Super Mutant Alien Assault ($8.99 from $9.99 until 7/19)
The Flame In the Flood: Complete ($5.99 from $14.99 until 7/19)
The Swindle ($5.99 from $14.99 until 7/19)
Velocity 2X ($7.99 from $19.99 until 7/19)
When Ski Lifts Go Wrong ($7.49 from $14.99 until 7/19)
That's all that's good today, friends. We'll be back tomorrow with summaries of a ton of new games including Marvel Ultimate Alliance 3. While we're at it, we'll also gather up any news and sales that come about. If that doesn't satisfy, there may be a review depending on how much time I have. As ever, we'll have to see how things go. See you all tomorrow, and as always, thanks for reading!