Hello gentle readers, and welcome to the SwitchArcade Round-Up for July 16th, 2019. Well, it's a really quiet one today, friends. I've looked around trying to find any news that is of reasonable relevance and isn't just some nonsense rumor, and I've come up completely dry. On top of that, while I have a few reviews in progress, none are quite ready to go today. I could pad this article out by sticking in videos of commercials or something like that, but let's just do the honest thing and say it's a short one this time. We'll be back with a vengeance tomorrow, I promise. At the very least, we've got a handful of new releases to look at, and the sales today are pretty good. Let's dash through it!
New Releases
Lost Orbit: Terminal Velocity ($9.99)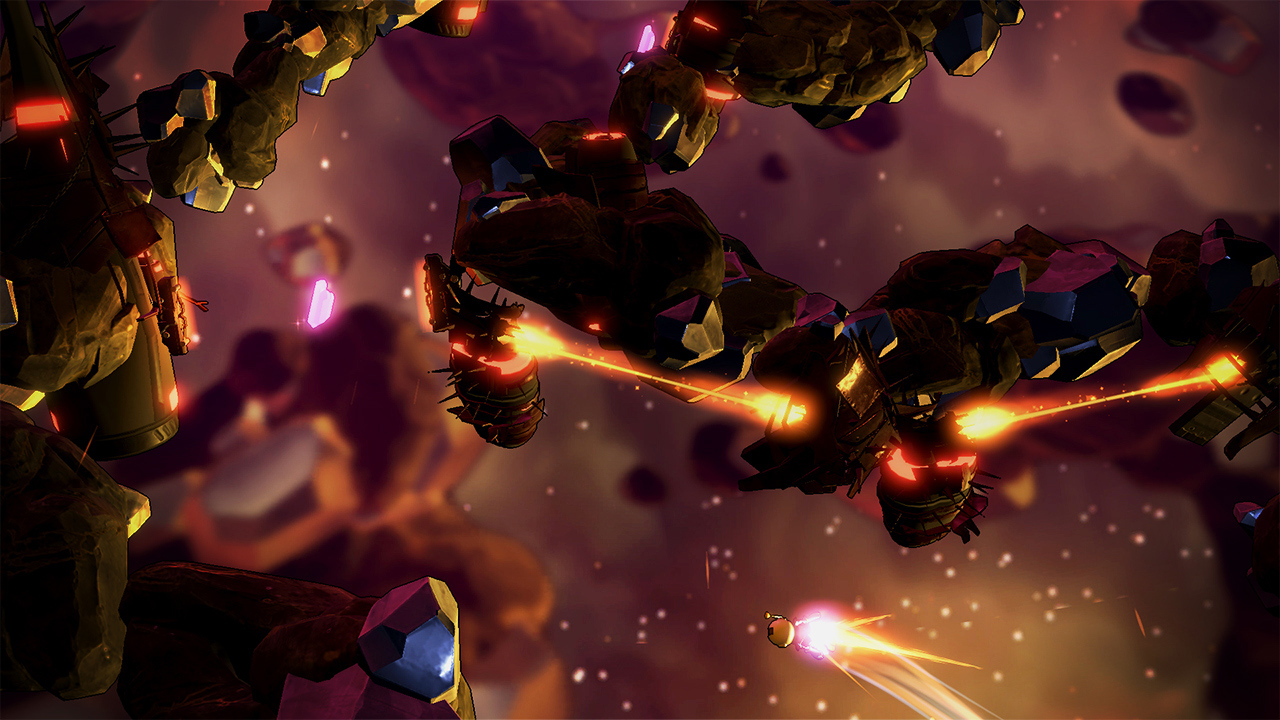 This is a rather nice-looking game where you control a little fellow jet-propelling himself through space and need to help him avoid hazards. It has quite nice production values for what amounts to a variation on an auto-runner, and actually has full narration telling the story of the character's lonely journey back to civilization. There are fifty levels set across five worlds, plus some extra challenge levels for those who want stiffer opposition. If you enjoy this sort of game, Lost Orbit certainly looks like a pretty high-quality kick at the proverbial can.
Distrust ($11.99)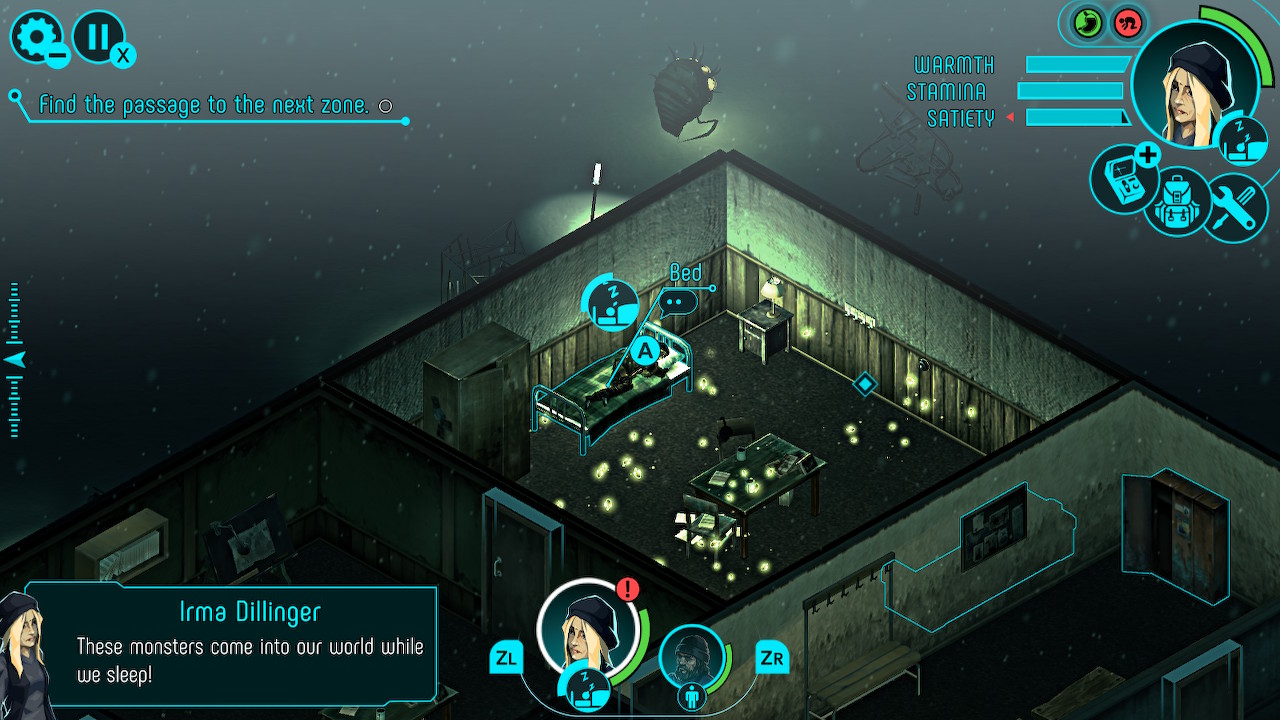 This is a roguelite/survival game that is pretty clearly inspired by John Carpenter's horror classic, The Thing. But you probably shouldn't expect too much out of that inspiration, as the enemies here are a bit more on-the-nose, and the story elements are quite light. It's another of those games that is about surviving in a hostile environment, trying to keep all of your people satisfied and sane. I mean, at least it's not another zombie take on the concept. Anyway, it's a decent game, but the Switch version cuts the multiplayer mode that made the PC version so interesting. In the absence of that, this is a fairly average take on the genre, albeit one with an unusual setting.
Let's Sing 2019 ($39.99)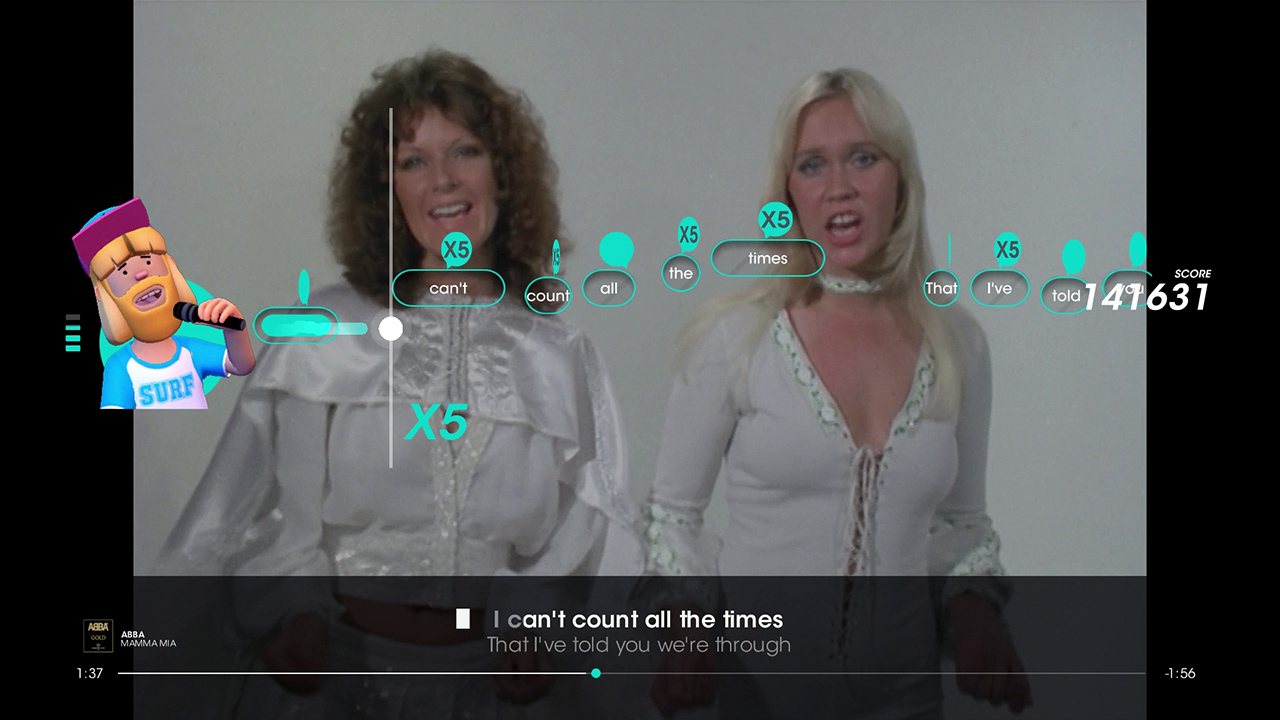 You know the words to this song. After all, we've seen a few releases in this series across various Nintendo platforms now. This karaoke game has been available in the UK for several months now, but it's finally available on the North American eShop. Grab a USB microphone or use the mobile app to use your phone as a mic and belt out 30 pop hits ranging from ABBA to No Doubt to Shawn Mendes. Open your mighty wallet and shell out for some DLC to add a bunch of other songs. Sure, the whole package isn't cheap and it's pretty much the plain white bread of karaoke games, but it's still probably less expensive than a night out at a proper karaoke place.
Forklift – The Simulation ($9.99)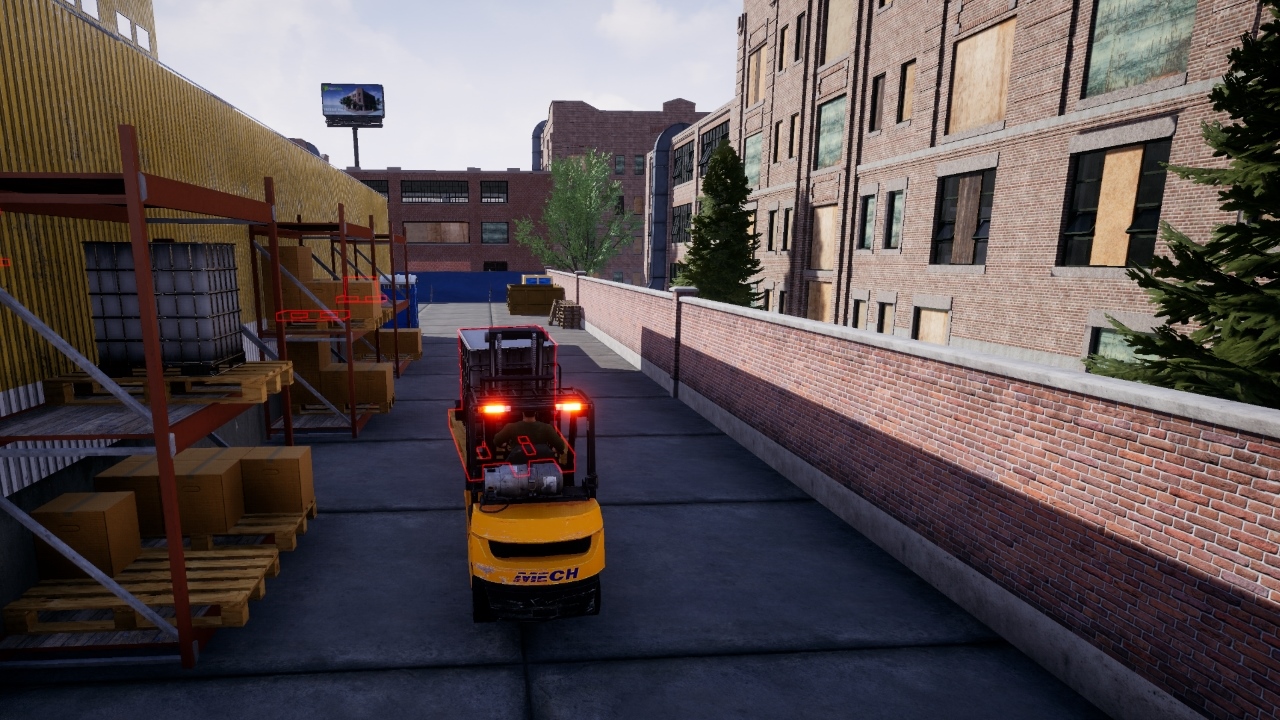 Alas, it seems very likely that SEGA will not be putting Shenmue 1&2 on the Switch, which leaves us to piece together our own Shenmue using various other games. Let's see… we need a competent fighting game. Yes, we have those. Awkward adventure games. Lots of those. Open world games that look like they were made at the turn of the millennium. Sadly, at least a few of those as well. I guess all we need is a forklift simulator and… oh! How lucky! Here is Forklift – The Simulation. You have to manage a warehouse and deliver goods using your trusty forklift before you run out of time. Mmm. I don't really get the appeal of games like this one, but they're clearly popular since there are something like ten or fifteen forklift simulator games on PC. This is the first one on Switch, though, so if you feel the need to forklift, you don't really have any other options here.
Sales
Quality, not quantity. That's what we're looking at today. If you haven't filled out your collection of SEGA AGES games, three of the finest are now on sale. You should buy all of them. Rock of Ages 2 is enjoying its first post-launch discount, and it's quite a good game as well. Looking past those… well, I guess they're not all quality. Redneck Skeet Shooting is the worst Switch game I've ever played, and halving the price doesn't change that. In the outbox, several good Team 17-published games are finishing up their latest sales. All of these games will be back around sooner or later, though.
New Games on Sale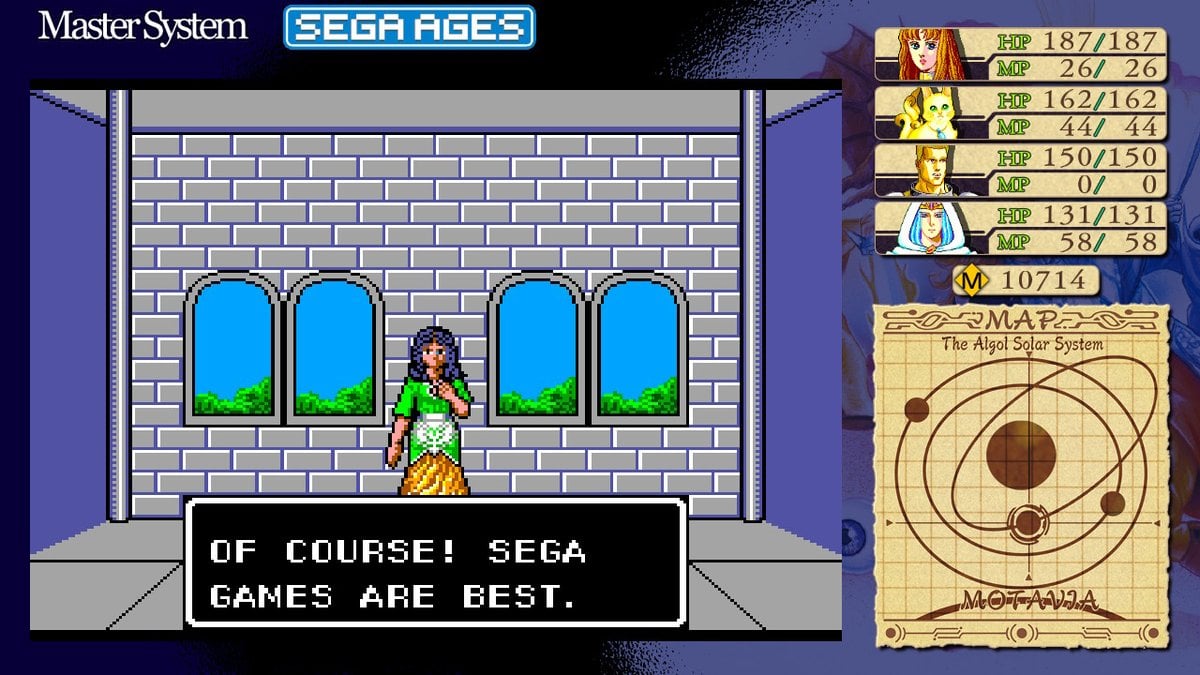 SEGA AGES Phantasy Star ($5.99 from $7.99 until 7/22)
SEGA AGES Out Run ($5.99 from $7.99 until 7/22)
SEGA AGES Lightening Force ($3.99 from $7.99 until 7/22)
Rock of Ages 2: Bigger & Boulder ($10.49 from $14.99 until 7/22)
Them Bombs! ($9.79 from $13.99 until 8/4)
Dusty Raging Fist ($7.99 from $9.99 until 7/26)
Redneck Skeet Shooting ($2.49 from $4.99 until 7/22)
Bus Fix 2019 ($2.99 from $5.99 until 7/22)
High Noon Revolver ($2.39 from $2.99 until 7/23)
Sales Ending Tomorrow, Wednesday, July 17th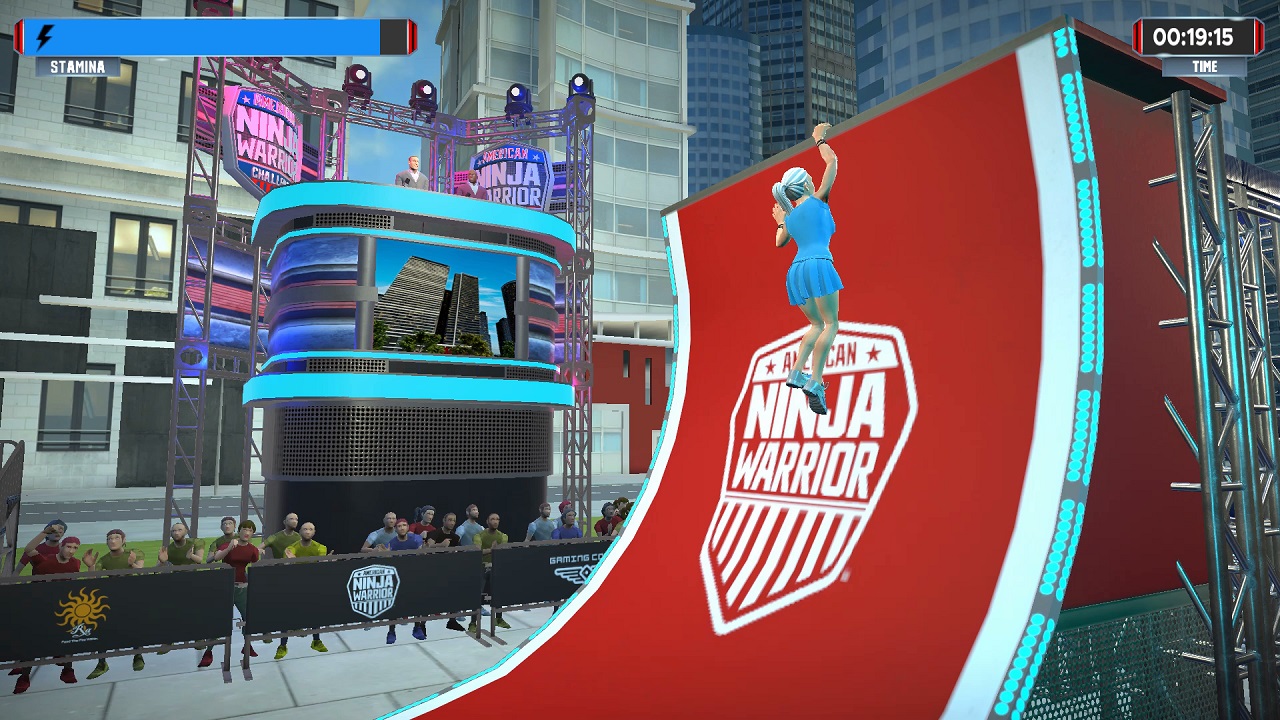 American Ninja Warrior: Challenge ($19.99 from $39.99 until 7/17)
Big Buck Hunter Arcade ($7.49 from $29.99 until 7/17)
DragonFangZ ($12.49 from $24.99 until 7/17)
Fight of Gods ($10.39 from $12.99 until 7/17)
Nickelodeon Kart Racers ($19.99 from $39.99 until 7/17)
Old Man's Journey ($7.99 from $9.99 until 7/17)
Overcooked Special Edition ($9.99 from $19.99 until 7/17)
Raging Justice ($5.09 from $14.99 until 7/17)
Sheltered ($10.04 from $14.99 until 7/17)
Skies of Fury DX ($9.99 from $19.99 until 7/17)
Tarot Readings Premium ($7.91 from $8.99 until 7/17)
Thief Simulator ($13.39 from $19.99 until 7/17)
Worms W.M.D. ($14.99 from $29.99 until 7/17)
Yooka-Laylee ($19.99 from $39.99 until 7/17)
And that's it for today, friends. Once again, sorry about the length. There's not a lot I can do when there isn't much going on, especially when I didn't expect there to be so little happening. But tomorrow should be better. Even if there's nothing happening, I should have at least one of the reviews I'm working on ready to go. So we'll call it a day for now and meet back here tomorrow, okay? As always, thanks for reading!