Hello gentle readers, and welcome to the SwitchArcade Round-Up for July 1st, 2019. That's right, it's Canada Day. I'd like to say we have some great Canada-related content for you to check out today, but a quick look tells me that we have practically nothing at all! Oh, wait. Crash Team Racing Nitro-Fueled was developed by Beenox, which is totally a Canadian company! Not bad, eh? In addition, we have a few other news items not related to Canada, some new releases that I hope have nothing to do with Canada, and some sales that may or may not have relation to Canada, but I'll be darned if I'm checking. Let's give'r!
News
'Crash Team Racing Nitro-Fueled' Gets First New Content This Week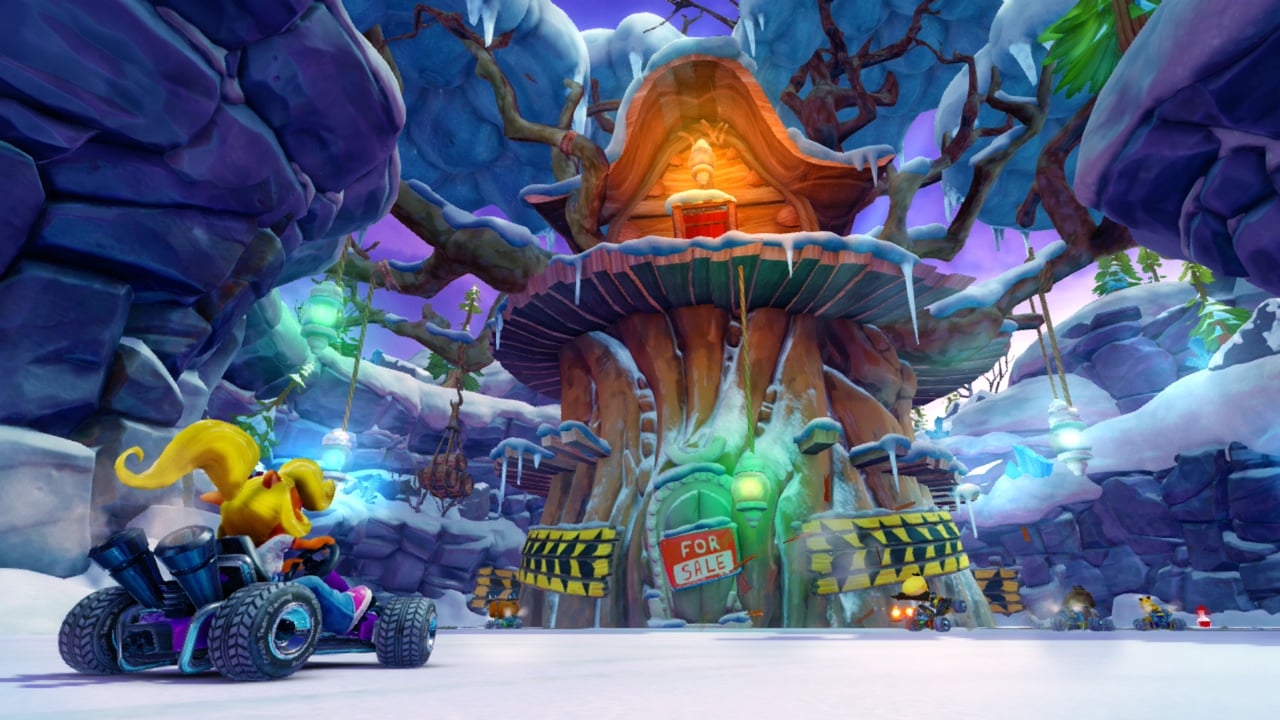 Something tells me that most players haven't exactly exhausted all of the content in Crash Team Racing Nitro-Fueled yet, but time waits for no one. No, not even you, David. As such, the first big content update for the game is set to arrive this Wednesday, provided nothing goes unexpectedly ca-ca. First of all, if you run a race and head to the Pit Stop while online, you'll get some free Wumpa Coins. This is a one-time present and it's only available until July 4th, but you can go and grab it immediately. The update adds in the Nitro Tour Grand Prix where you can earn Nitro Points and unlock some nice rewards. A new track, Twilight Tour, will be added, and Tawna will be unlockable for those who complete certain challenges and earn enough Nitro Points. Online leaderboards will also be added, and the Pit Stop will get a bunch of new content. Lots of other little adjustments as well, so don't forget to update when the middle of the week rolls around.
Dry Bowser Has Arrived in 'Mario Tennis Aces'
You've got to hand it to Nintendo. A lot of family-facing companies might shy away from the gruesome consequences of its main hero regularly dipping his rival into pools of roiling magma, but Nintendo decided to just own it and make a separate character out of the big bad's bleached skeleton. Dry Bowser is the latest, and likely last, character to be added to Mario Tennis Aces. Like regular Bowser, he's a large, powerful character who makes up for his slow speed with muscle. Though he technically doesn't have any muscles at all, so I don't know how that works. You can earn him by joining in the July tournament, or simply wait until August 1st when he'll be available for everyone. And that's the ball game!
'Dandy Dungeon' Will Receive a Huge Update This Summer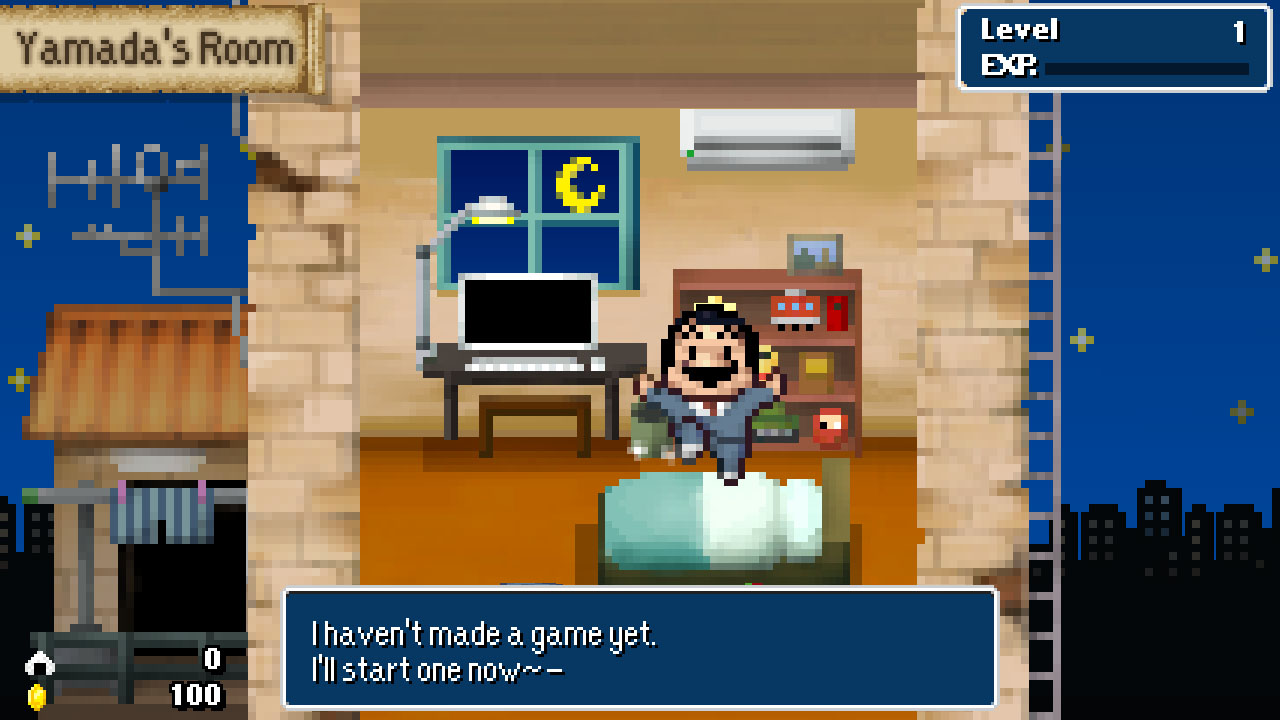 Those who played the mobile version of Dandy Dungeon from the start know that it got a ton of extra content added to it over time. A lot of that is already present in the Switch version, but there was one chunk of content that isn't there. At some point, Onion Games added an entire sequel campaign to the mobile game titled Dandy Dungeon 2: Phantom Bride, and it's not in the Switch version at the moment. I assumed that the developer would perhaps release it as its own game, but it seems like it's going to be a similar case to mobile. The sequel campaign will arrive in a major update this summer, and it will cost you absolutely nothing. Nice!
New Releases
Arcade Archives Clu Clu Land ($7.99)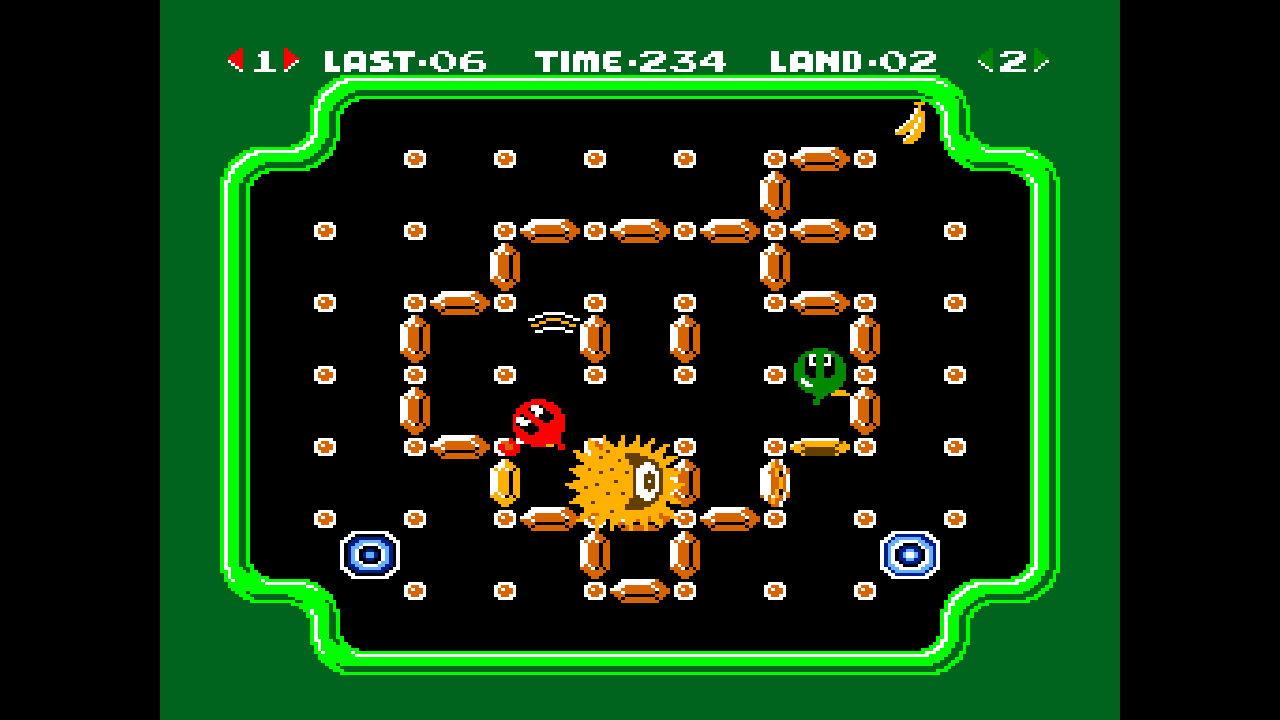 Well, this makes a compelling case for the least-enticing Nintendo game purchase possible on the Switch. Hamster brings the arcade version of Clu Clu Land to the Switch with all of its usual gusto, and it is a different game from the Clu Clu Land available on the NES Nintendo Switch Online service. It is not, however, different from Clu Clu Land D, which is available on the Japanese Nintendo Switch Online app that anyone can access. Even if that weren't the case, this is still just an expanded Clu Clu Land with a different set of levels. Just as awkward as ever, and just as niche as ever.
Desktop Table Tennis ($7.41)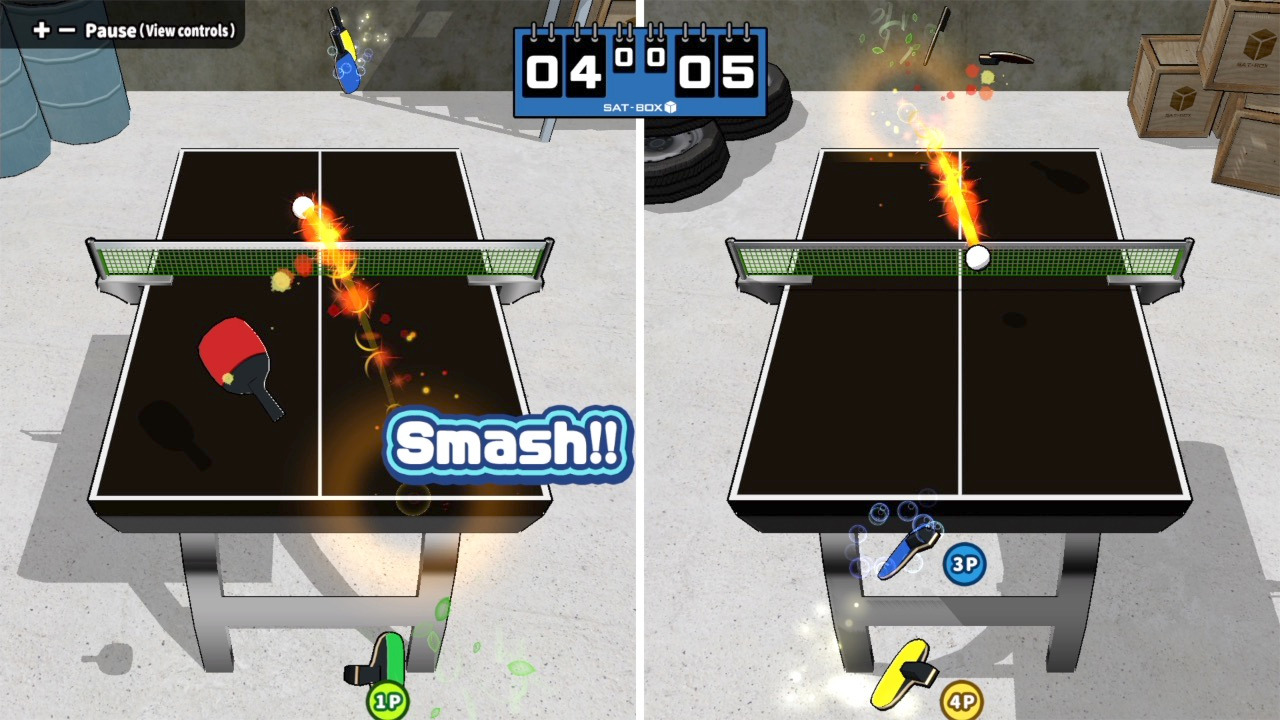 Not a bad take on the whole table tennis idea, all things considered. Lots of modes, amusing unlockables, and options. Playing with the motion controls delivers that same casual-friendly experience that made the Wii so approachable. It certainly loses something if you just play it with the buttons, but it's still a fine enough table tennis game. Up to four players can join in if you have enough Joy-Cons for the job, but they'll all have to be in the room with you because online play is one thing this doesn't offer. I don't think this is going to excite anyone that isn't already looking for a table tennis video game to begin with, but in that particular respect it satisfies.
Redneck Skeet Shooting ($4.99)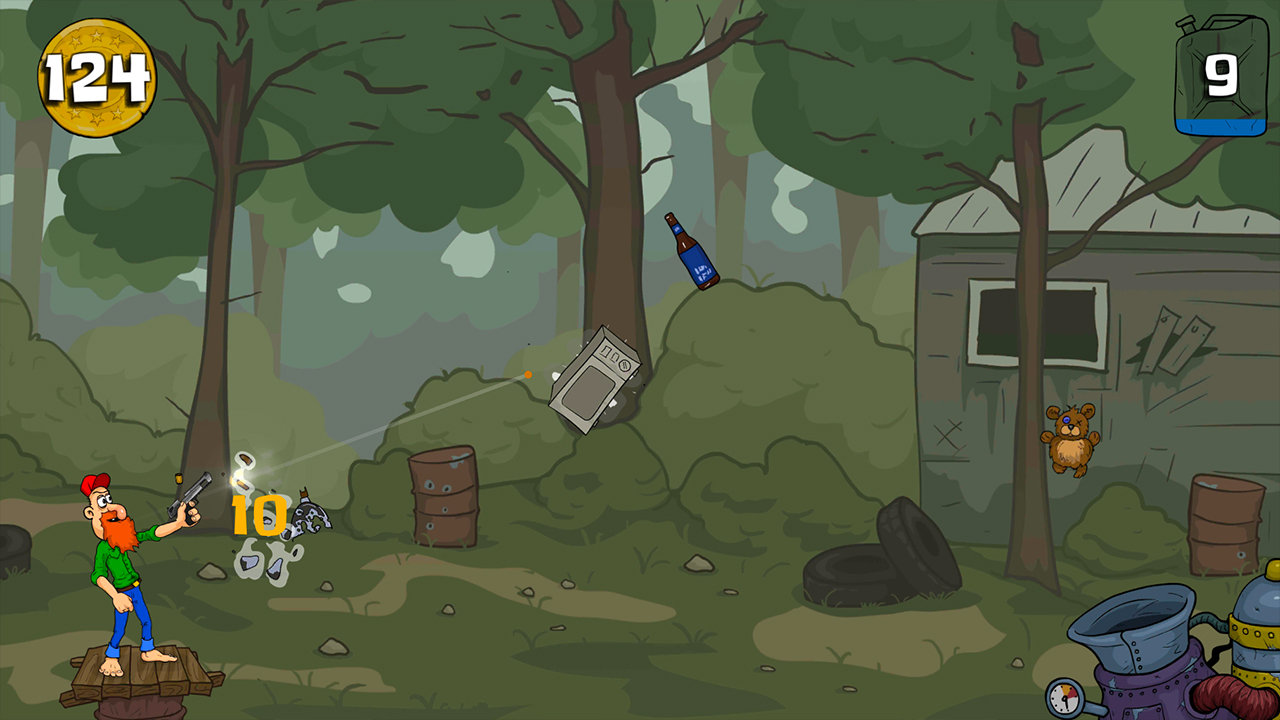 Mmm. Well, at the five dollar mark, games can go either way. Some of them are surprisingly good values, offering a slice of compelling gameplay that works well for a bit of pick up and play now and then. Others are just too thin to get much joy out of at all, and these are often middling Flash game ports or stuff from the App Store's basement. The kind of thing you download on a lark and play for a minute or two before tossing it away and never thinking about it again. Friends, you know when I set up a dichotomy like that, it never bodes well for the game I'm writing about. Anyway, in Redneck Skeet Shooting, you shoot at random, silly objects that fly through the air. Successful shots will earn you some coins, which you can use to unlock new weapons, locations, and characters. Then you do it all over again until you get bored or come to terms with your regrets.
Sales
Well, there are a lot of new sales. That counts for something, right? Not much of particular note, but if you're feeling a bit superhero-inclined thanks to the release of Spider-Man: Far From Home, I suppose you could do worse than spending fifteen dollars on LEGO Marvel Super Heroes 2. In the outbox, last call for L.A. Noire, Dragon Ball Xenoverse 2 and its DLC, Santa Tracker, and other great hits. Honestly, probably nothing worth getting up in arms about.
New Games on Sale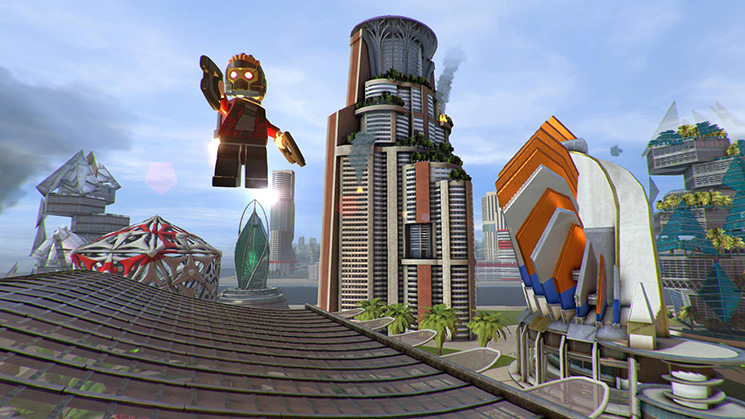 LEGO Marvel Super Heroes 2 ($14.99 from $29.99 until 7/6)
Red Game Without A Great Name ($0.29 from $2.99 until 7/2)
Green Game: TimeSwapper ($0.29 from $2.99 until 7/2)
Attack of the Toy Tanks ($3.99 from $4.99 until 7/15)
Watermelon Party ($0.99 from $4.99 until 7/15)
Super Tennis Blast ($12.74 from $14.99 until 7/16)
Gym Hero – Idle Fitness Tycoon ($1.25 from $2.29 until 7/12)
Hotel Dracula ($3.12 from $5.69 until 7/12)
Godly Corp ($4.39 from $7.99 until 7/12)
Airfield Mania ($4.49 from $5.99 until 7/15)
Rogue Bit ($2.99 from $4.99 until 7/15)
Lazy Galaxy: Rebel Story ($2.71 from $7.99 until 7/15)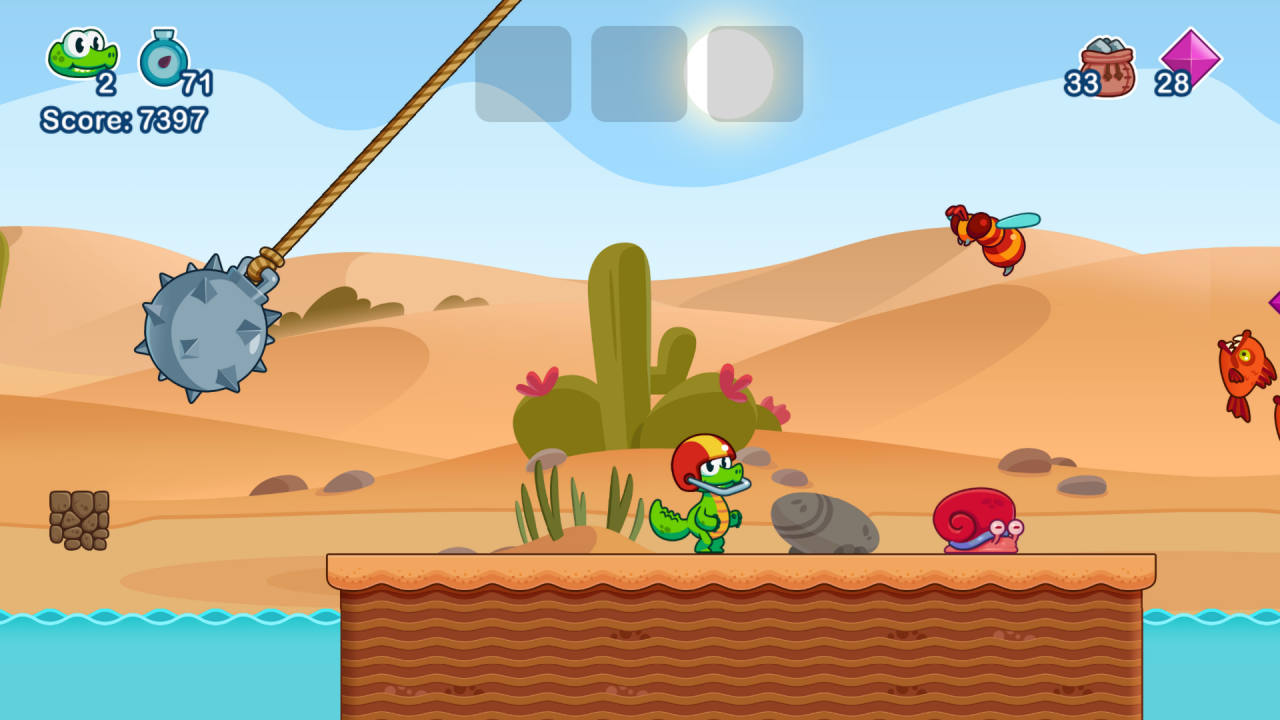 Croc's World ($3.99 from $4.99 until 7/15)
Snake vs Snake ($3.59 from $3.99 until 7/18)
Defunct ($2.99 from $14.99 until 7/15)
Perfect Angle ($2.99 from $9.99 until 7/7)
Puzzle Box Maker ($11.99 from $14.99 until 7/9)
Rally Rock 'N Racing ($7.99 from $9.99 until 7/3)
Blazing Beaks ($11.24 from $14.99 until 7/14)
Happy Words ($6.99 from $9.99 until 7/7)
Deployment ($2.49 from $9.99 until 7/8)
Geki Yaba Runner Anniversary ($1.49 from $2.99 until 7/22)
R.B.I. Baseball 19 ($19.99 from $29.99 until 7/12)
Sales Ending Tomorrow, Tuesday, July 2nd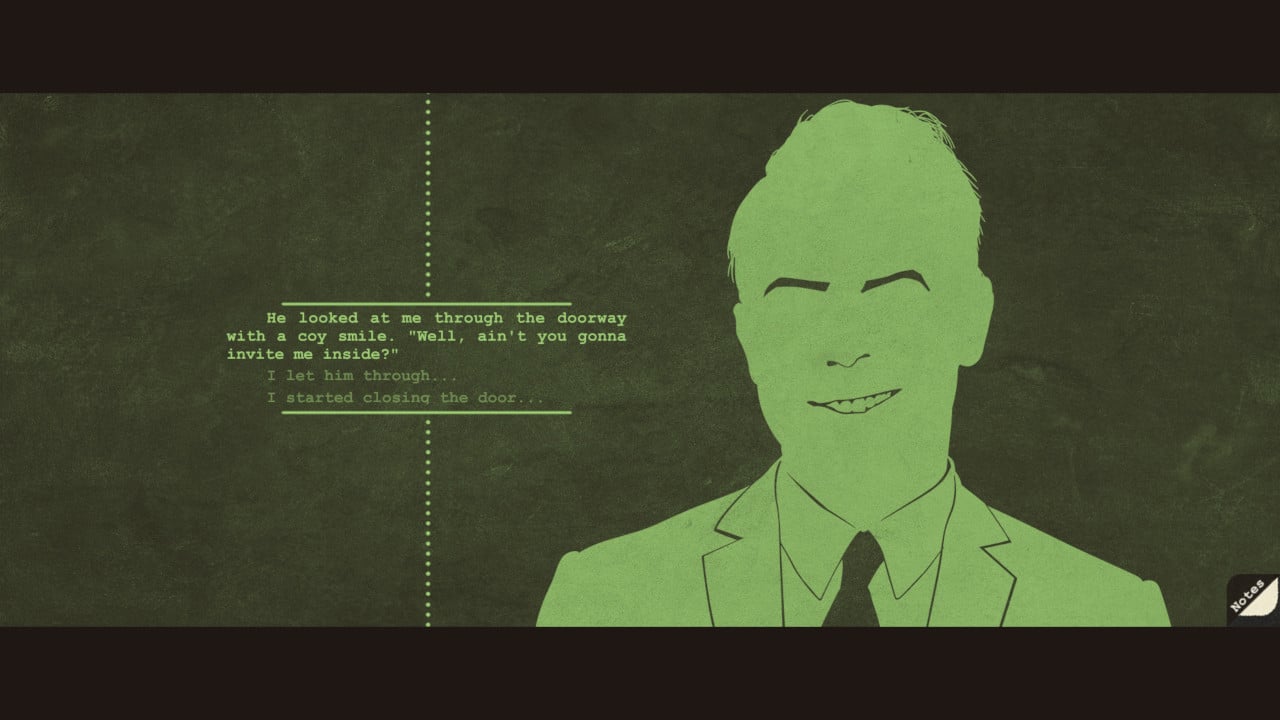 A Case of Distrust ($5.99 from $14.99 until 7/2)
Caterpillar Royale ($2.49 from $4.99 until 7/2)
Dragon Ball Xenoverse 2 ($14.99 from $49.99 until 7/2)
Final Light, The Prison ($1.39 from $6.99 until 7/2)
Hungry Baby: Party Treats ($2.99 from $4.99 until 7/2)
L.A. Noire ($24.99 from $49.99 until 7/2)
Lifeless Planet: Premiere Edition ($7.99 from $19.99 until 7/2)
Little Nightmares: Complete ($8.99 from $29.99 until 7/2)
LongStory: A Dating Game ($7.50 from $15.00 until 7/2)
Pillar ($3.99 from $7.99 until 7/2)
Ping Pong Trick Shot Evolution ($2.49 from $4.99 until 7/2)
Pinstripe ($5.99 from $14.99 until 7/2)
Santa Tracker ($0.99 from $2.99 until 7/2)
Space Ribbon ($0.99 from $4.99 until 7/2)
Super Sportmatchen ($8.99 from $14.99 until 7/2)
The Path of Motus ($8.99 from $14.99 until 7/2)
Tower of Babel ($1.19 from $5.99 until 7/2)
Xtreme Club Racing ($1.97 from $9.89 until 7/2)
Red Game Without A Great Name ($0.29 from $2.99 until 7/2)
Green Game: TimeSwapper ($0.29 from $2.99 until 7/2)
That's it for today, friends. It's a bit of a short one, but not much to be done about that. We'll be back tomorrow with some new release summaries, a review or two, and whatever news and sales come along. Have a great day and, as always, thanks for reading!