NOTE: For those who had trouble with how game links are grouped at the bottom of the post, the price is now listed next to each game's title and is a clickable link that will take you to the App Store. Try it out!
Each and every day new mobile games are hitting the App Store, and so each week we put together a big old list of all the best new releases of the past seven days. Back in the day the App Store would showcase the same games for a week, and then refresh those features each Thursday. Because of that developers got into the habit of releasing their games throughout Wednesday or very early Thursday in order to hopefully get one of those coveted features spots. Nowadays the App Store refreshes constantly, so the need for everyone to release all on the same day has diminished. Still, we've kept our weekly Wednesday night format as for years that's the time people knew to check TouchArcade for the list of new games. And so without further ado please check out the full list of this week's new games below, and let us know in the comments section which games you'll be picking up!
---
BiuBiu Jungle ($1.99)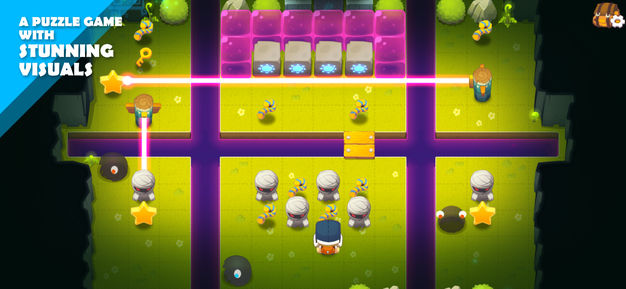 iTunes Description
Welcome to BiuBiu Jungle. Explore the islands, solve puzzles and save the world from sinking in this stunning and cutely animation puzzle game.

BiuBiu wakes up one morning to find that all the islands in his world have sunk into the deep sea. The stars, whose energy is used to keep the islands from sinking, have been stolen.

BiuBiu must recapture the stars and return them to the rightful places, while navigating deadly mazes and steering through intricate traps, so he can restore order to the world.
Forum Thread: BiuBiu Jungle Puzzle (by FredBear Games)
---
Booger (Free)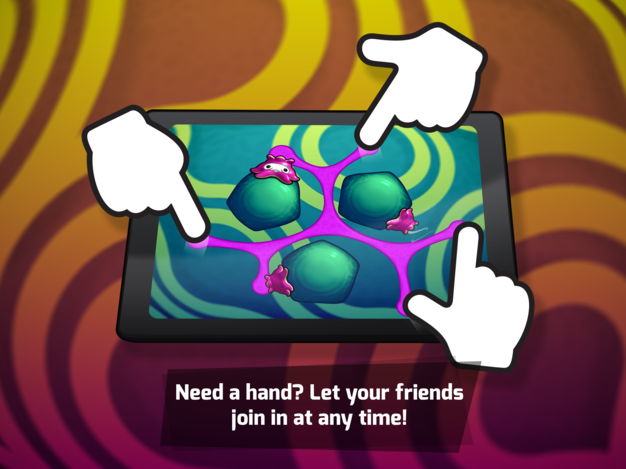 iTunes Description
Booger is a game in which you use your fingers to guide a network of slime through a maze of obstacles. In order to beat the levels, you will need to plan carefully in which order you place your fingers on the screen, without tying 'em into a knot!
Forum Thread: Booger for iPad (by YonderWare)
---
Bubbly Sub (Free)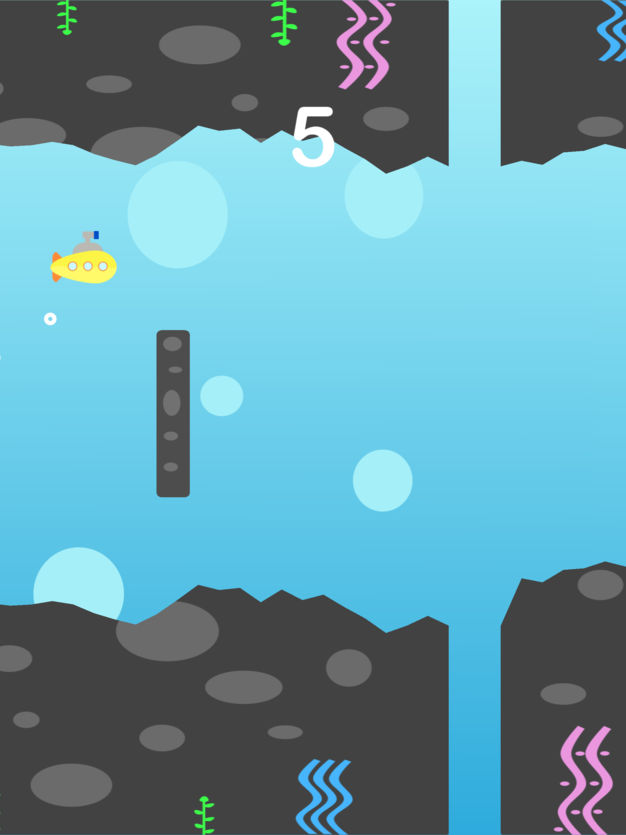 iTunes Description
Bubbly Sub is simple to learn and fun to play!

Tap the screen to guide your submarine up to avoid coral barriers. Let go and your sub takes a downward dive. Dodge as many barriers to continue your journey under the sea!

The more coral you pass, the more points you will score! How far will you take your submarine?
Forum Thread: Bubbly Sub (by Ryan Weaver)
---
Climbing Flail (Free)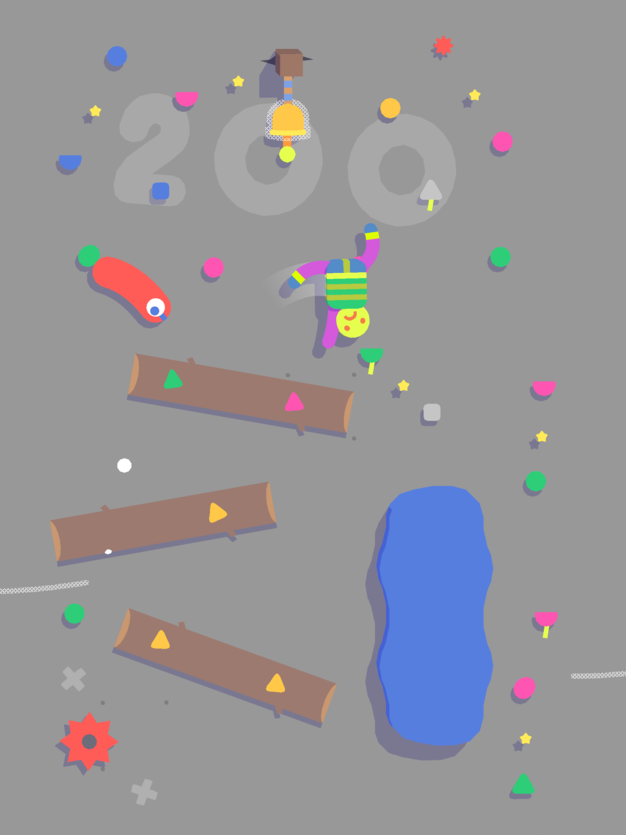 iTunes Description
Pull down and release to fling your floppy body upwards, grab onto something and don't lose your grip.
Avoid spinning saws and pesky snakes. Lose your limbs and keep on climbing.
Catch a helping ride on a rising balloon.
Randomize your character. Save your progress up the mountain.
Reach the top and take a photo. Generate a new level and start the climb all over again!
Forum Thread: Climbing Flail (by Korigame Ltd)
---
Dark Quest 2 ($4.99)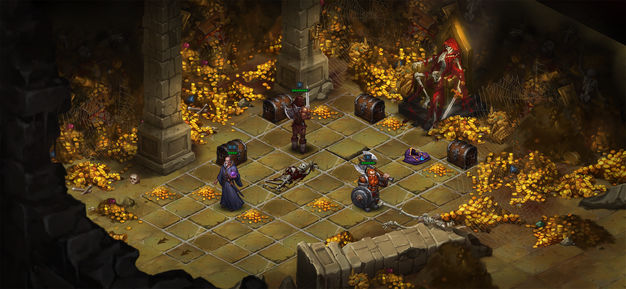 iTunes Description
Dark Quest 2 is a turn based RPG inspired by legendary board game Hero Quest. The game features a party based system where you control a group of heroes, an isometric hand-drawn art style, dice based mechanics and much more.

Each map is designed to take you through an adventure that will test your party's strength, courage and sanity as you go deeper and deeper into the castle in search for the chambers of the evil sorcerer.
Forum Thread: Dark Quest 2 (by Brain Seal Ltd)
---
Devil Stone ($3.99)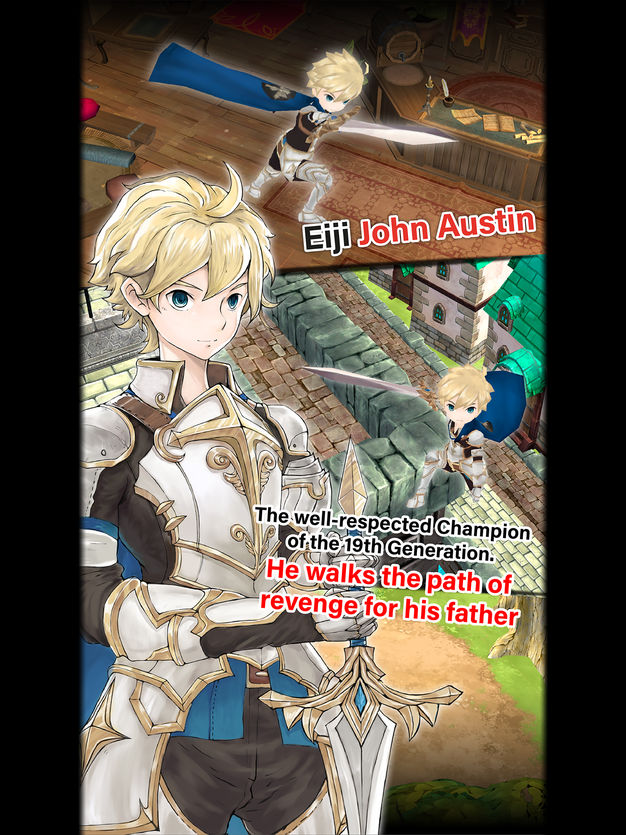 iTunes Description
Devil Stone is an RPG which can be played offline without extra charge. The story is about Phicus Sera, the successor to the throne of the Underworld of the tenth generation, being sent to human territories after being deprived of his power by the old Devil King.

To find the fragments of Devil Stone, scattered all over the continent, regain power, and succeed the throne in the Underworld, Phicus encountered Eiji John Austin, the Champion of the 19th generation, and joined Eiji's team to adventure into the Underworld.
Forum Thread: Devil Stone (by Simplist Limited)
---
The Dreadmill (Free)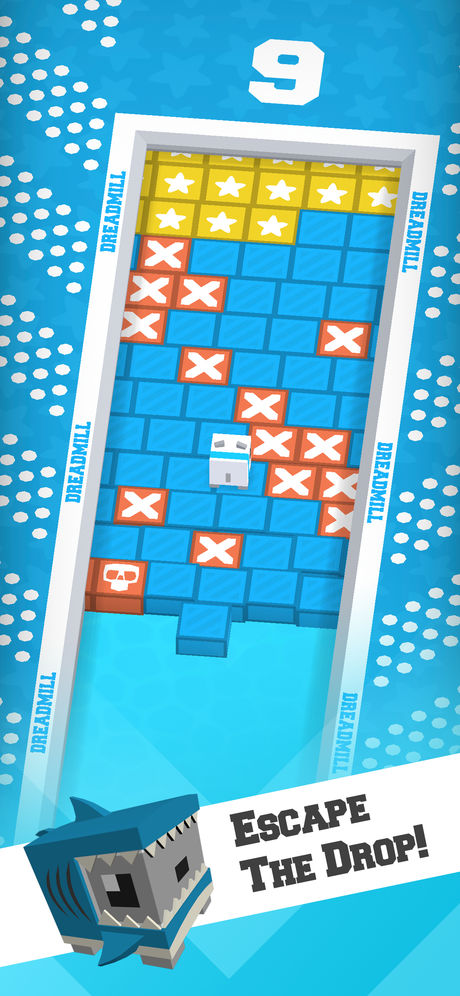 iTunes Description
Are you ready to challenge The Dreadmill?

– Endless runner, with one-tap controls and frantic gameplay. How far can you get?
– Costumes – Use your coins to earn a variety of costumes, with more added regularly!
– Premium Packs – Purchase a special Triple-Costume Pack to earn bonus coins!
– Special Modes – Experience the tricky Goldrush event for a chance to win even more coins!
Forum Thread: The Dreadmill (by Rose Design and Education Services)
---
Fuse 'N Drop (Free)
iTunes Description
Fuse, move, destroy blocks to solve the puzzle, in seemingly easy but complex levels!
Forum Thread: Fuse 'N Drop (By Pixel Stomper Inc.)
---
Galaxy Shooter – Strike Force (Free)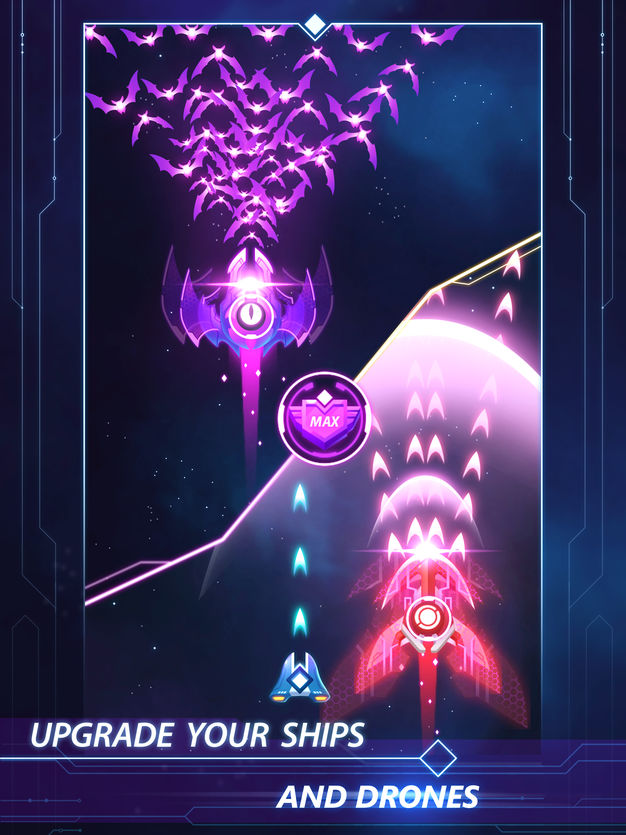 iTunes Description
Galaxy sky shooting is the best sky airplane shooting game!
If you like space shooting and survival games and like to simulate sky shooting in for glory and duty, then galaxy space invader is the one you should be shooter playing.
If you are a fan of space shooting, you must like it! More spaceships to choose and cool appearance, differ airplane have unique barrage, upgrade the spaceship with stronger power.
Forum Thread: Galaxy Shooter – Strike Force (by Gem Mobile)
---
HELI 100 (Free)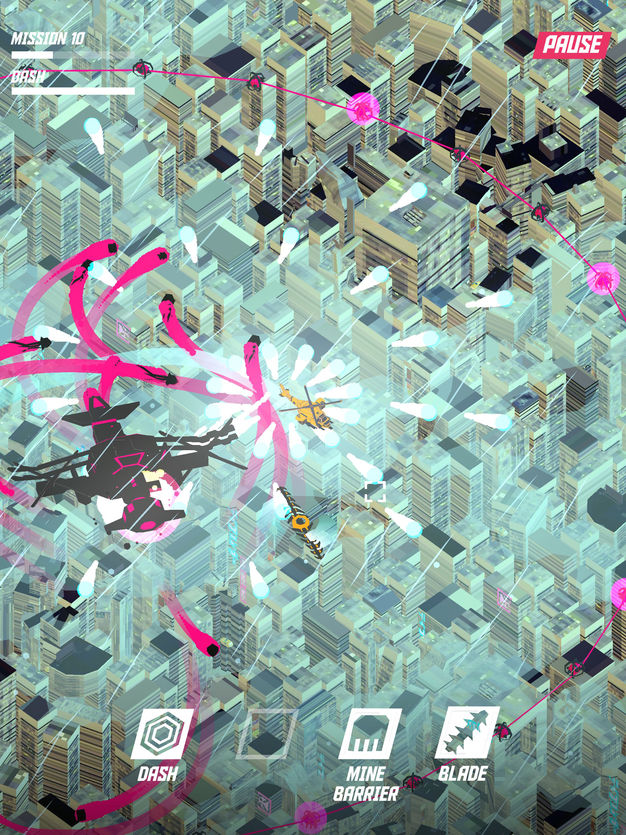 iTunes Description
Get into your helicopter gunship and blast your way through flying alien armies in this action-packed shoot 'em up game!
Forum Thread: HELI 100 (by Tree Men Games)
---
Idle Zoo – Animal Park Tycoon (Free)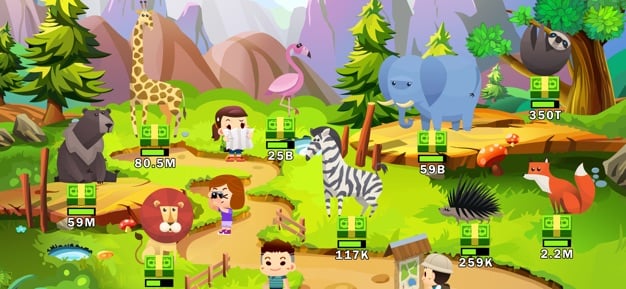 iTunes Description
Build and manage the most adorable zoo of all time and become a rich zoo tycoon!
Discover plenty of cute wild animals, rank them up for more profits and release them back into the wild to prestige. Assemble fossils and revive the most amazing extinct animals. Play mini-games to bring to life some fantastic mythical animals!
Forum Thread: Idle Zoo – Animal Park Tycoon (by Rapid Turtle Games)
---
Knight Brawl (Free)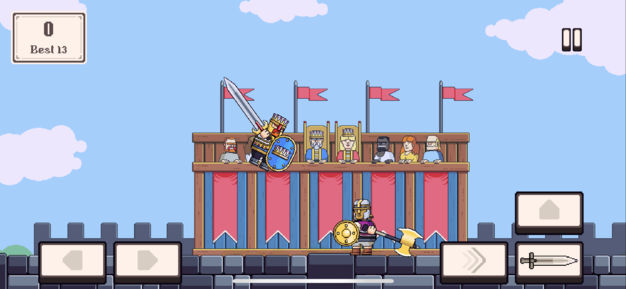 iTunes Description
Grab your Sword and enter the world of wild, wacky gladiator battles.

Battle opponents on Castle Roofs, Pirate Ships and 2 other locations. Take part in mass brawls, fight one vs one or carry out missions for your manager. The main goal is earning those gold coins so you can buy a nice new Helmet or a glorious Golden Axe.
Forum Thread: Knight Brawl (by Colin Lane Games AB)
---
Knights of Tartarus ($3.99)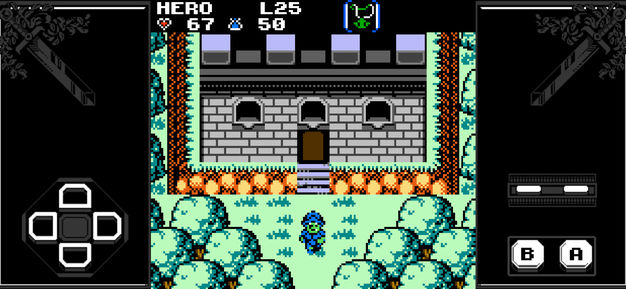 iTunes Description
Knights of Tartarus is a role-playing game where you enter the underworld to fight off a legendary order of knights and save the world. To have a chance, you will need monsters to teach you their spells, craft items, solve puzzles and even compete against your rival.
Forum Thread: Knights of Tartarus (by Crescent Moon Games)
---
Matchy Moods ($1.99)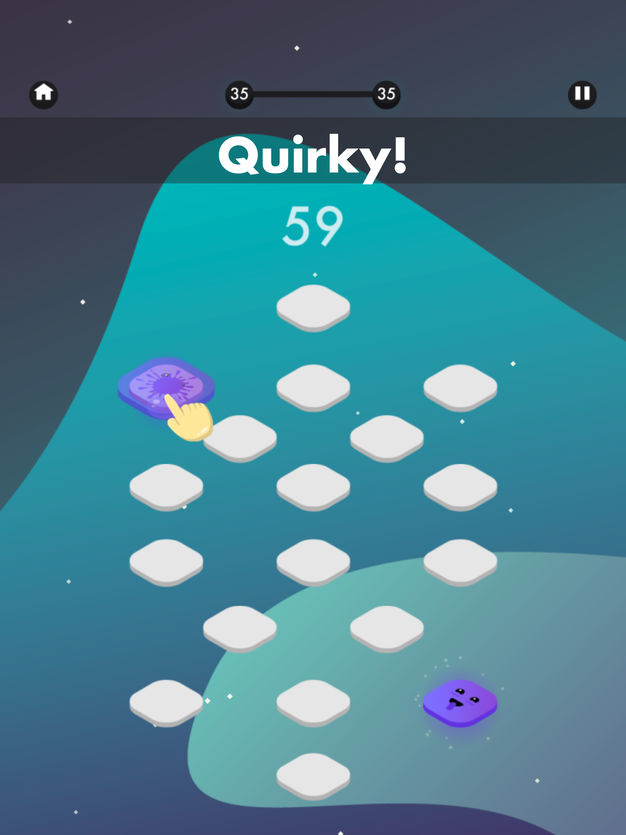 iTunes Description
Only a few things in this world feel better and more satisfying than completing levels in Matchy Moods. But hey, try it yourself and find out why! You'll get sucked into the adorable world that belongs to these moody tiles. Suitable for every member of your family!

In fact, the cuteness level sometimes hits record levels, so for your safety please keep a positive attitude while playing. Thank you for understanding and wish you a happy journey!
Forum Thread: Matchy Moods (by Crevasse)
---
Mosaic: BlipBlop (Free)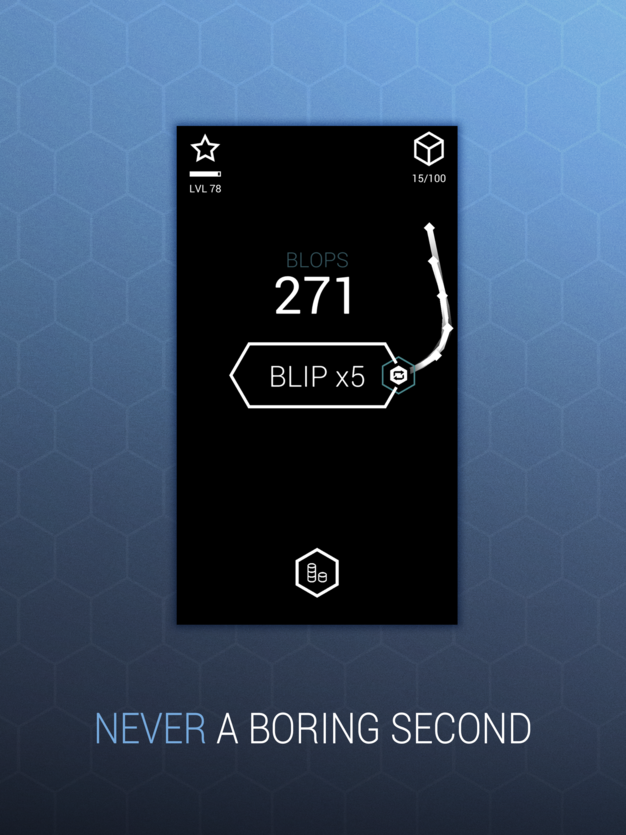 iTunes Description
You will never have a boring second in your life as long as you have BlipBlop installed! BlipBlop is a revolutionary new gaming experience. BlipBlop provides endless of hours of entertainment, it's simple and accessible, enjoyable for everyone, and it's completely free! This is the next evolution for players who like tapping and clicker games.
Forum Thread: Mosaic: BlipBlop (by Raw Fury)
---
Paint Balls Rush (Free)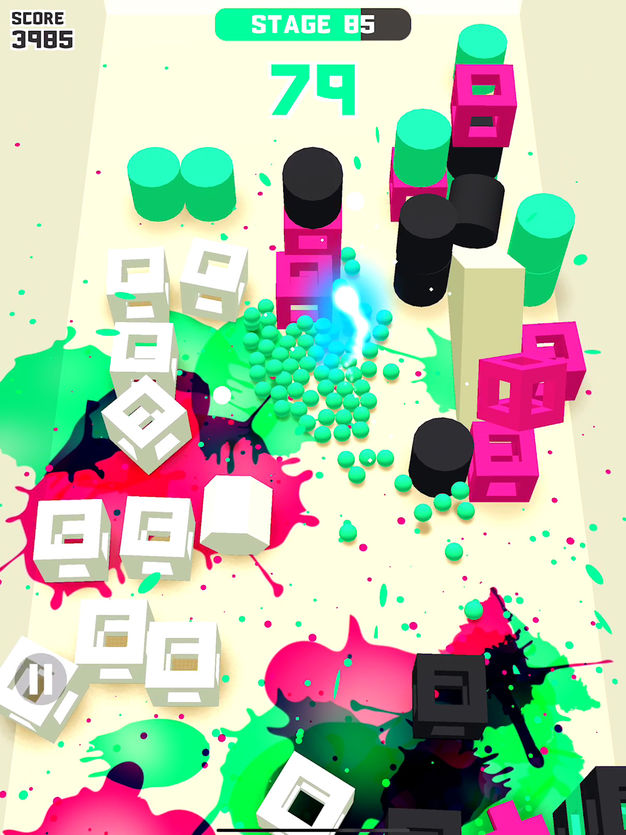 iTunes Description
Mess it up and release your stress!

Collect paint balls and score!

Push the block with other colors and pop the ones with the same color!

3D! Watch out for the traps!
Forum Thread: Paint Balls Rush (by Ransuz Studio/Dreamplay Games)
---
Pinball Platform (Free)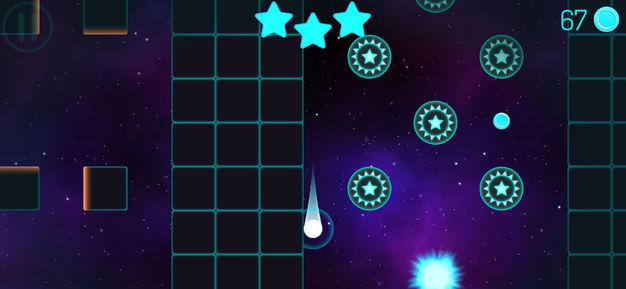 iTunes Description
Explore a Pinball World in this arcade action platformer, enjoy the classic "run and jump" retro gameplay.

Find your way through jumps, bumpers and evil enemies to reach the exit portals. Collect stars and coins as much as you can to buy useful shields and unlock more levels.
Forum Thread: Pinball Platform (by Falcosoft)
---
Pipe Dreams (Free)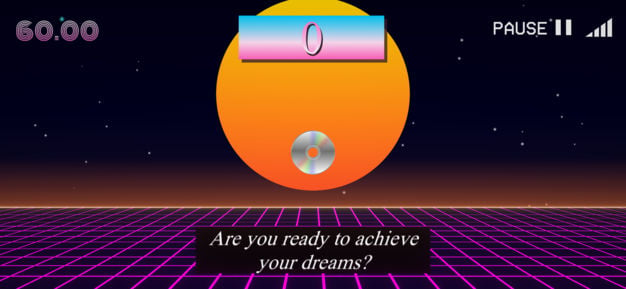 iTunes Description
This one goes out to the lovers, the believers and the pipe dreamers. All we want is a place that we can be free and live up to our full potential; be something better than ourselves. 'Pipe Dreams' is the game where you can power up to the rank of believer and reminisce in the past that never was. Perform space flips in the imagined world of self belief, hang around for a second in the Joy Shop of life, in times that never were. It's the way of life in a made up fantasy, that we all wanted, but never got.
Forum Thread: Pipe Dreams (by Little Bird Games)
---
Sketch Wars (Free)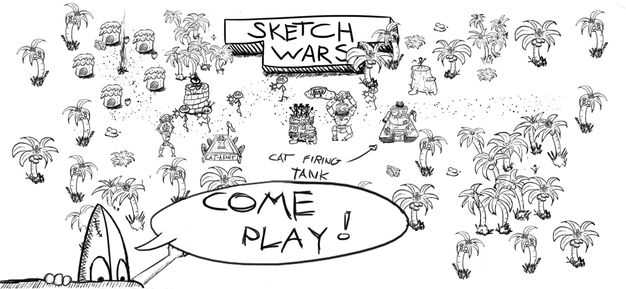 iTunes Description
Welcome to Sketch Wars: Come fight, be a hero!

Fight really really strange sketched creatures that are coming from an evil source.
They got to our lands and we need your help to stop them!

If you brave enough and strong enough, you will push them back and find out where are they coming from, then you could stop them!
Forum Thread: Sketch Wars (by Shugo Studios)
---
Snake Color Bump (Free)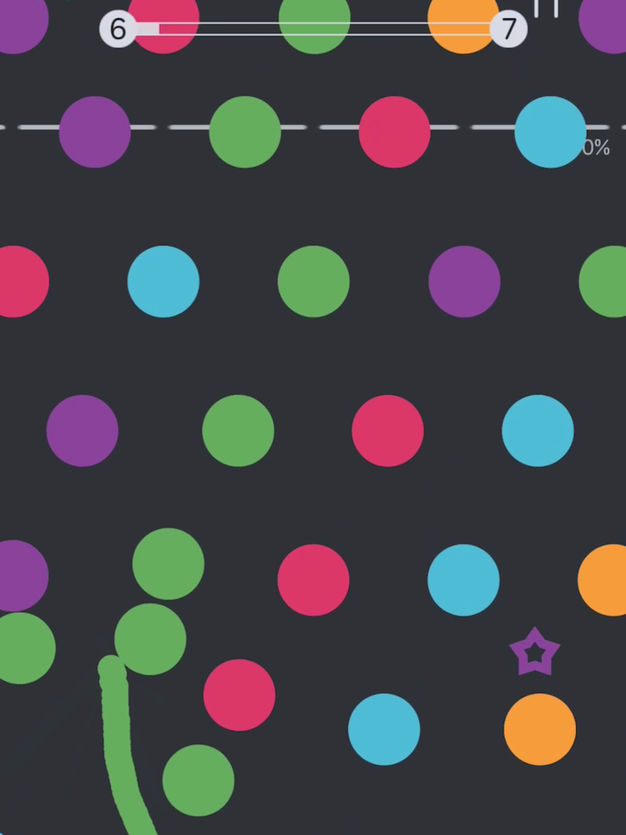 iTunes Description
50 Levels with a surprise ending!
Forum Thread: Snake Color Bump (by Al Cox)
---
Snow Cone Tycoon (Free)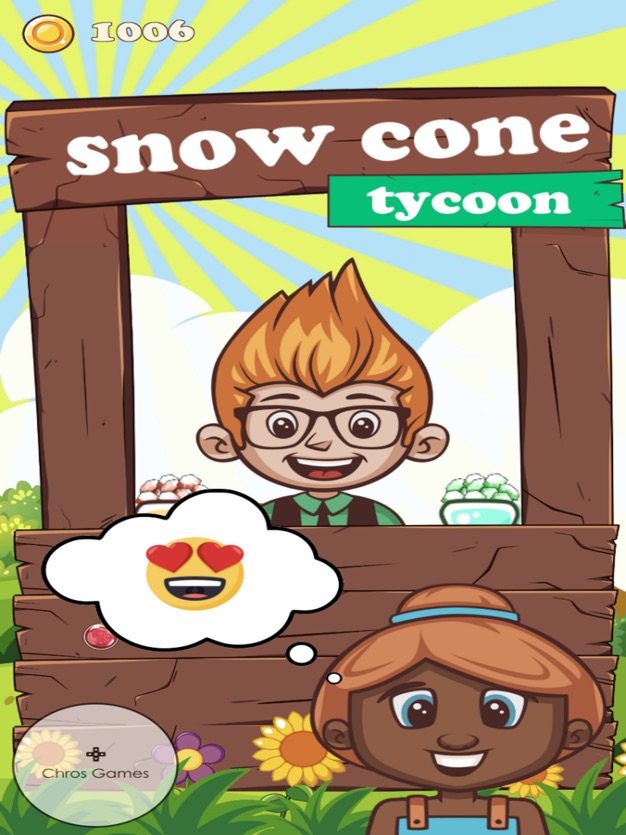 iTunes Description
Snow Cone Tycoon is a fun and educational game for all ages! Players start their journey with a block of ice, a few paper cones, and some flavored syrup. With each new day, players attempt to build their fan base by making the best snow cones on the block! But, earning the rank of Tycoon won't be easy. With ever-changing (and sometimes disastrous) weather conditions, players must adjust their recipe, manage their resources, and strategize.
Forum Thread: Snow Cone Tycoon (by Chros Games)
---
Soviet Souls ($1.99)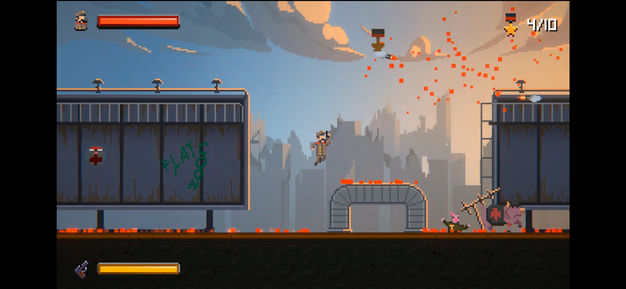 iTunes Description
Soviet Souls is a modern 2D platformer with pixel-style graphics. In each level, the player chooses which of the available characters to pass it. Knowledge of the mechanic and caution will help you cope with the most difficult troubles.

Soviet Souls is a platformer with medium difficulty. At each level, you will meet a dozen deaths. But the success of passing levels directly depends on the skill of your game. The threshold of entry is very low, but the difficulty will increase with each passing level, which will give a certain challenge to the player.
Forum Thread: Soviet Souls (by Denis Plevako)
---
Sprint RPG (Free)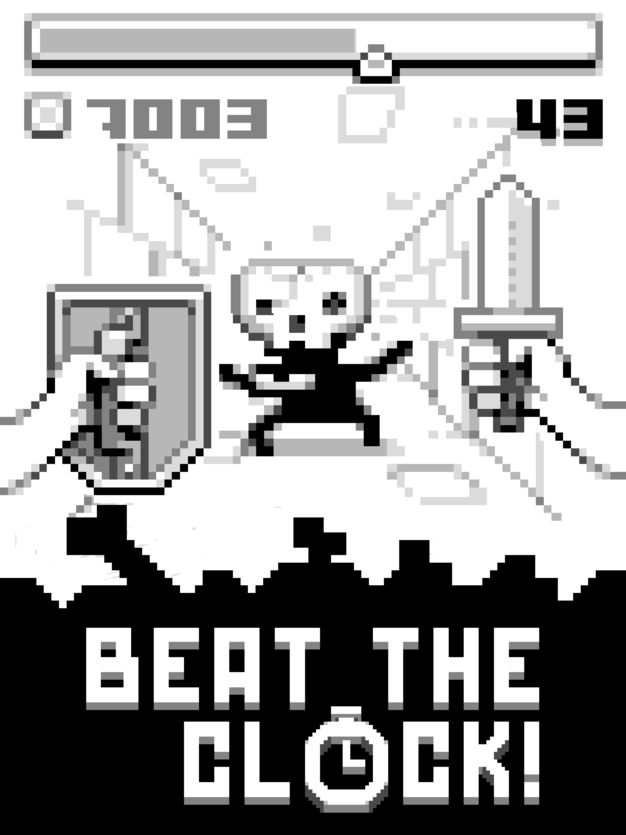 iTunes Description
The dusty Bone Dungeon awaits, full of treasure and peril…

Pick up your mighty sword,
Embrace your trusted shield,
Put your high heels on… and RUN!

Smite enemies at record speed in this Rogue-lite game of fast-paced combat and memory.
Defeat the Bone King and his skeletal monster horde and make your bid for freedom.
Forum Thread: Sprint RPG (by Nitrome)
---
Starscapes (Free)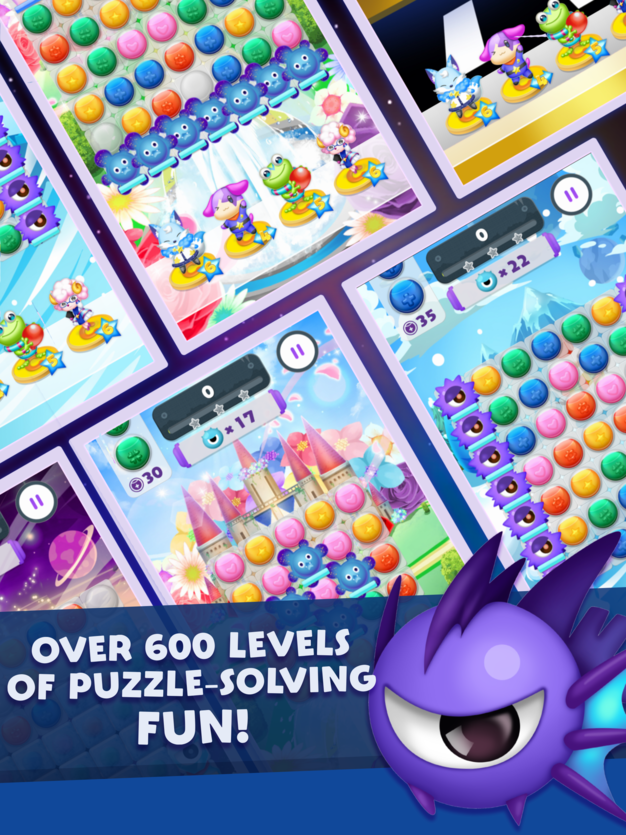 iTunes Description
Save all the planets and help the Starmates defeat the evil Keplers in Starscapes! Explore the colorful worlds and take on a massive variety of enemies in over 600 levels of puzzle solving fun! Collect and evolve your Starmates to build the ultimate team!

Join the adventure today!
Forum Thread: Starscapes (by Jsquared)
---
Swipey Maze ($1.99)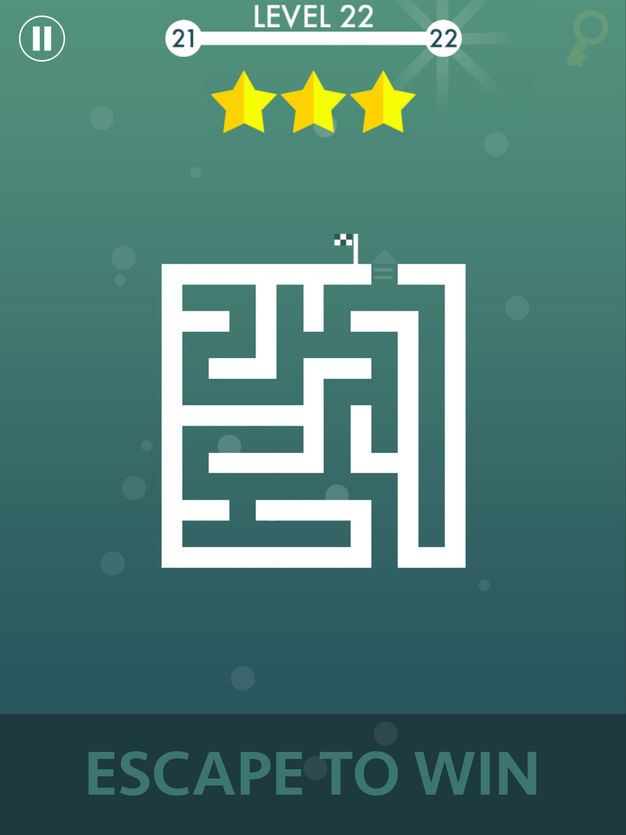 iTunes Description
Welcome to Swipey Maze!

Simply find the key to unlock the block and escape the maze, or master each maze by collecting all 3 stars first!
Forum Thread: Swipey Maze (by Aaro Arts)
---