Hello gentle readers, and welcome to the SwitchArcade Round-Up for June 3rd, 2019. It's the start of a new week and also our first article of the month, and thanks to the BitSummit event in Japan that happened over the weekend, we are hitting the ground running. Spawn? "Your soul is mine"? Secret codes unlocking actual cool things? If I turn on my TV right now, is Doug going to be on? Seriously, we've got lots of interesting news to look at today. As for reviews? Well, we had to do something a little different with those today. Let's step forward boldly!
News
The DLC for 'Celeste' Will Have Over 100 Levels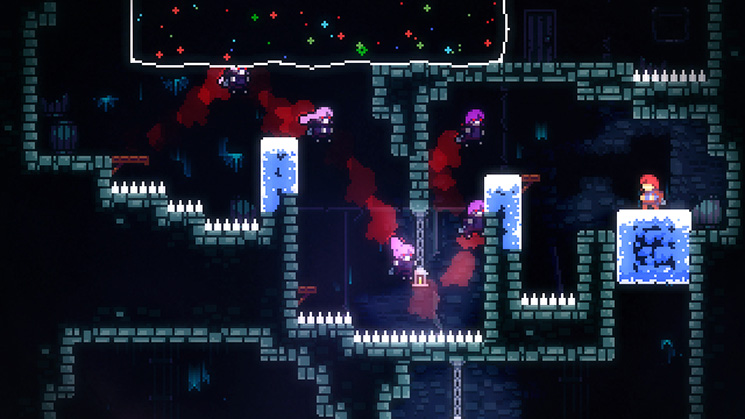 Holy smokes, now that's a beefy content update. The Chapter Nine DLC feels like it keeps on getting bigger as time goes on, with the last mention of it being that it would have story content when it was originally just going to be a level pack. Well, word from director Matt Thorson is that the new content won't be lacking levels to go with that story. Players can apparently look forward to more than 100 new levels in this pack. That's… a lot. Still no firm release date for the DLC, and there likely won't be one until it's near enough to being done to make sure any announced date sticks.
'Minecraft: Story Mode' Will Not Be Supported After June 25th
We've covered this story already with regards to the iOS version, but it goes just the same for the Switch version of Minecraft: Story Mode. With Telltale out of business, Minecraft: Story Mode is not only dealing with being pulled from active sale, it apparently will also no longer be available via download for those who already bought it. So if you've bought those episodes, be sure you download all of them before June 25th, as you probably won't be able to ever again. And don't ever delete them, I guess. Awesome. Very awesome. Loving this.
The Awesome Monster-Catching RPG 'Siralim 3' Comes to Switch July 5th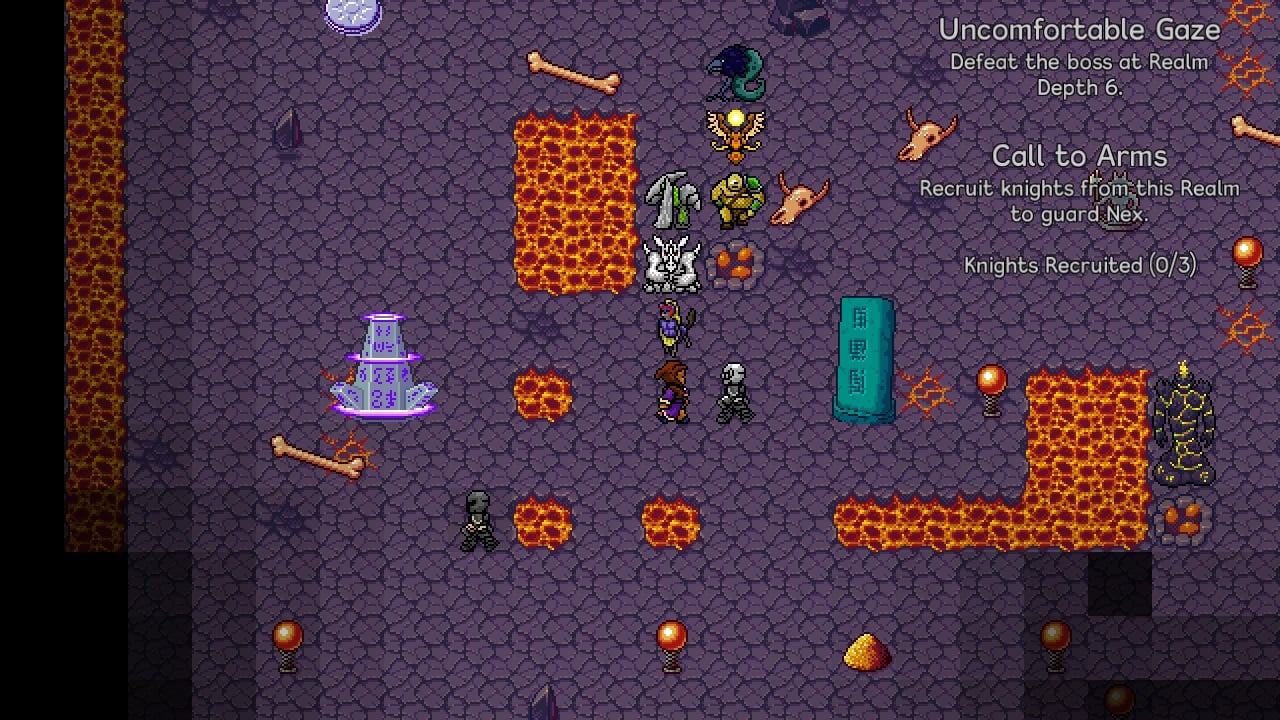 One of my favorite things about working at TouchArcade is that I'm sometimes privileged to be on the ground floor for independent developers that go on to bigger things. As regular readers know, I'm a big fan of RPGs. I particularly like the ones that aren't afraid to step outside of the conventions of the genre and somehow come up with gold. As such, I've long been a fan of the Siralim games from developer Thylacine Studios. When the series started clicking with a larger audience and grew bigger with each installment, it was just amazing to watch. And now here we are, with Siralim once again entering my coverage orbit. The third installment of the series, Siralim 3, is coming to the Nintendo Switch on July 5th. The price tag is $14.99, and let me tell you – you will absolutely get your money's worth out of that. We'll have more to say about the game as it gets closer to release, but if you can't wait, the game is currently available on other platforms.
'Gunvolt Chronicles: Luminous Avenger iX' Arrives in September
While the game had been announced before, Gunvolt Chronicles: Luminous Avenger iX has finally gotten a proper introduction. The game will be coming on September 26th at a price of $14.99. This game, the third in the mainline Gunvolt series, sees Copen take the lead against a group of bad guys who surely will not count some kind of brainwashed Gunvolt among their ranks. If you pre-purchase the game, you'll get a free DLC costume for Kohaku. Check out the trailer if you want the gist, but at this point I feel like the 2D action games produced by Inti Creates are more or less known quantities. You probably already know if you'll enjoy this one or not.
Play a Demo for 'Ignition' in 'Devil Engine' Right Now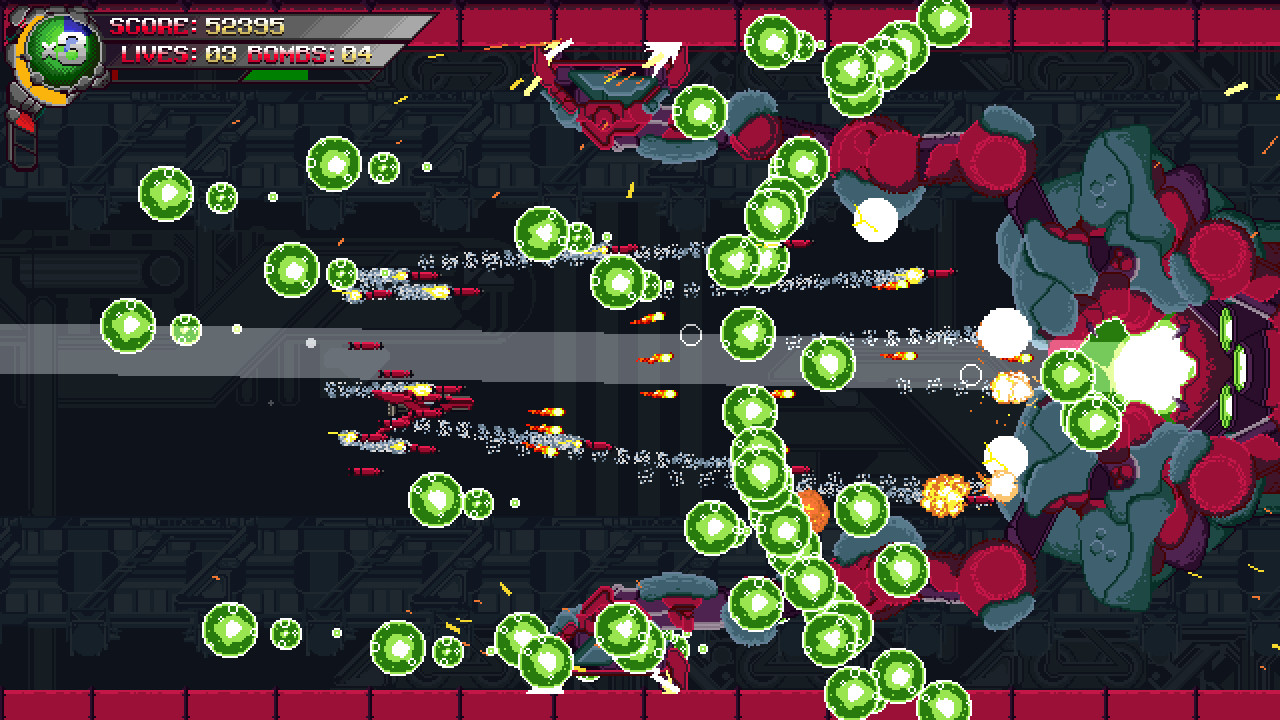 Last week, we brought you word that the amazing shoot-em-up Devil Engine would be getting a huge update later this year called Ignition. Those who attended BitSummit in Kyoto this past weekend had a chance to play a demo of the new content, but what to do if you don't live in Japan? Well, it turns out all you have to do is enter a little code. On the main title menu of Devil Engine, press up, down, up, down, L, R, ZL, ZR, +. This should open up a password screen. Enter 'IGNITIONDEMO' to play the demo. You can play the demo as a different ship by entering in 'IGNITIONDEMO1'. I love it.
'Mortal Kombat 11' DLC Characters Announced
Apart from a few early issues that have been largely resolved, Mortal Kombat 11 appears to be going over well with people. That said, games from this developer are only getting started once they launch, with plenty of characters generally added afterwards. We already knew Shang Tsung would be one of them, but now we've got confirmation of a few more. Sindel and Nightwolf, who both originally debuted in the third Mortal Kombat, will join the ranks. Taking the role of the first non-Mortal Kombat DLC character is Spawn, which is strangely appropriate given the numerous callbacks to the 1990s the game and its marketing have been making. There's nothing more 90s than Spawn. Speaking of those callbacks, we also have a trailer for Shang Tsung, who will arrive for Kombat Pack owners on June 18th. We've known for a while that his voice and likeness are being provided by Cary-Hiroyuki Tagawa, who played him in the 1995 film. They certainly give you a nice reminder of that near the end of the trailer. Very cool.
New Releases
Geki Yaba Runner Anniversary Edition ($2.99)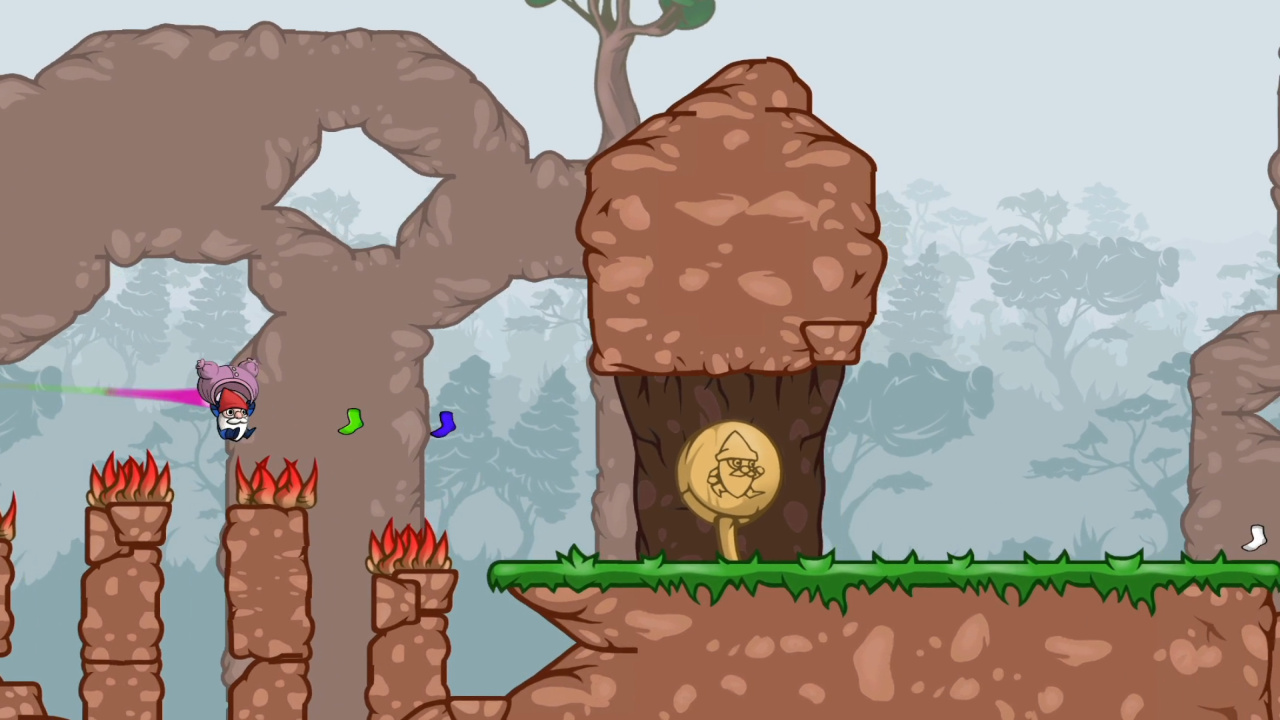 Geki Yaba Runner is an okay auto-runner that has been kicking around in one form or another for quite a while now. It does its job well enough. You have to try to run, jump, and survive through 80 levels. Apparently more will be added in later updates. Perhaps the most notable point of this version is that if you own one of a selection of other QubicGames titles, this game is absolutely free for a limited time. So yes, if it's free for you, by all means grab it. Otherwise, it's only a few bucks, which isn't bad for what it offers. It seems like a very likely candidate to go on sale for thirty cents at some point, but whatever.
Desktop Baseball ($7.29)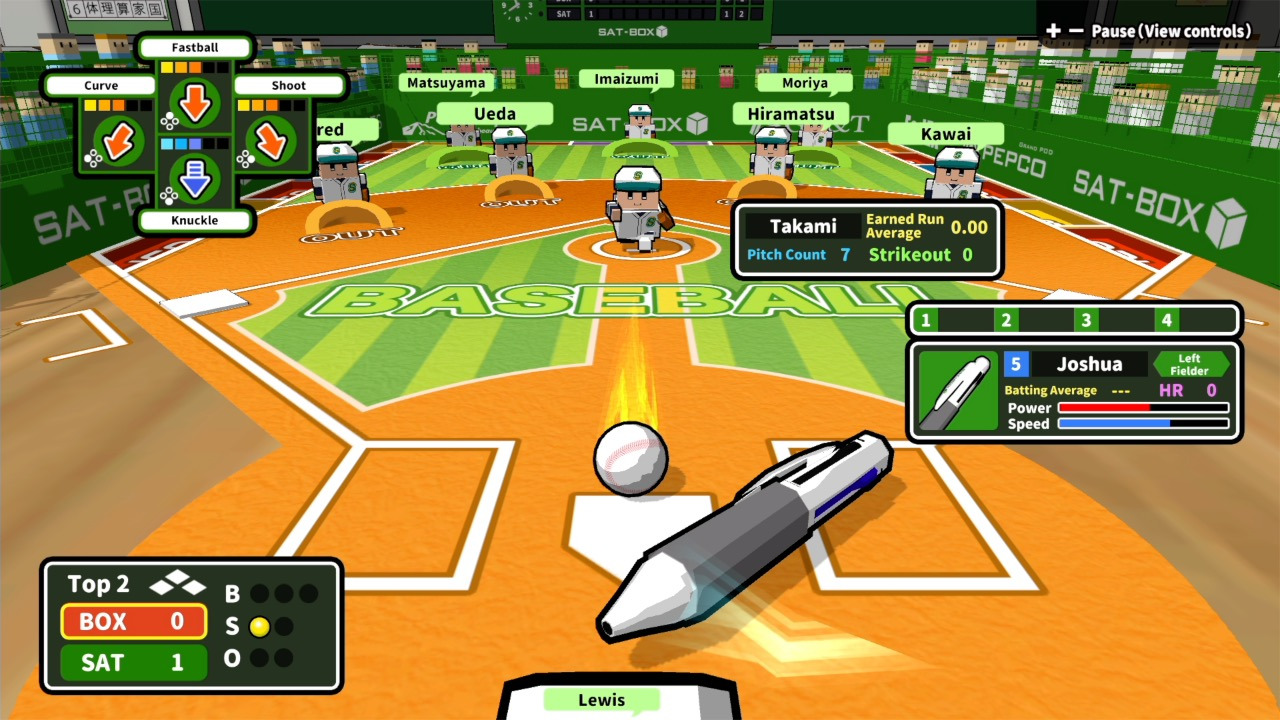 I know what you're thinking: I don't play my Switch on top of a desk! This is false advertising! Call the National Guard! Call the Marines! Bring me Spider-Ma… sorry, lost my thread there. But the 'Desktop' in the title here does not refer to where you play it, but rather the setting of the game itself. Oh, wait. The screenshot comes before this text in the article, doesn't it? You… you probably already figured that out. Anyway, this is a cute idea and it's reasonably well-executed. There are a few different modes and you can play against another player locally. I've said it many times, but I'll say it again: this is not exactly my kind of thing, but it could be yours.
Sales
Yes, this is mostly a list of the quote-unquote usual suspects, but be sure to check out Just Shapes & Beats. It's a great game and discounts on it are pretty uncommon. Plus, Shovel Knight is coming to it in a future update! Shovel Knight! In a game that isn't his own! How novel, yes? Other than that, the Trine games are on sale again. They're pretty good. In the outbox, perhaps consider A Robot Named Fight. Yes, I'm advocating for it again. The sales pitches will continue until every last one of you buys it.
New Games on Sale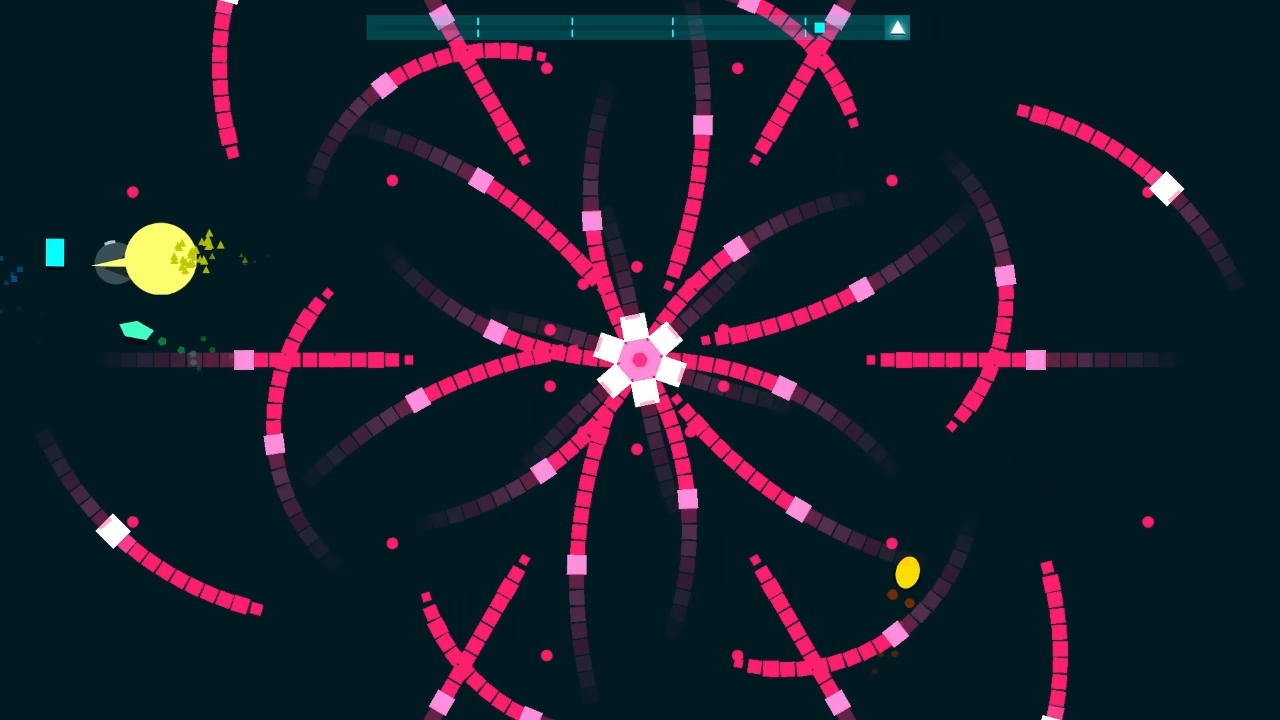 Just Shapes & Beats ($14.99 from $19.99 until 6/6)
Super Ping Pong Trick Shot ($1.99 from $4.99 until 6/13)
Green Game: TimeSwapper ($0.29 from $2.99 until 6/4)
Nine Parchments ($5.99 from $19.99 until 6/14)
Red Game Without a Great Name ($0.29 from $2.99 until 6/4)
Hyper Sentinel ($0.90 from $12.99 until 6/7)
BINGO for Nintendo Switch ($1.99 from $4.99 until 6/13)
Halloween Pinball ($1.97 from $2.99 until 6/20)
Pirates Pinball ($1.97 from $2.99 until 6/20)
Trine Enchanted Edition ($10.49 from $14.99 until 6/14)
Trine 2: Complete Story ($11.89 from $16.99 until 6/14)
Animal Hunter Z ($3.99 from $9.99 until 6/13)
Build a Bridge! ($8.99 from $14.99 until 6/16)
Croc's World Run ($4.79 from $5.99 until 6/17)
Selma and the Wisp ($7.99 from $9.99 until 6/14)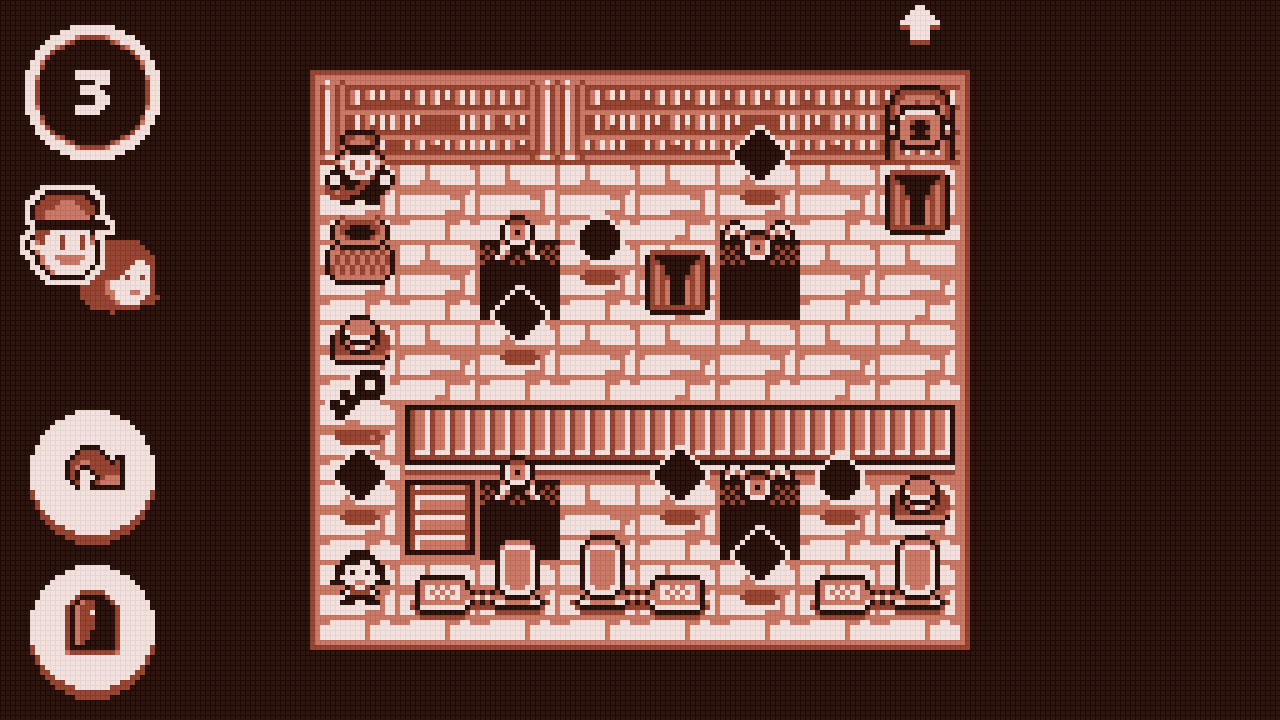 Warlock's Tower ($3.99 from $4.99 until 6/17)
Robot Squad Simulator ($11.99 from $14.99 until 6/14)
Golem Gates ($19.99 from $24.99 until 6/20)
Alpha ($4.00 from $5.00 until 6/21)
Circle of Sumo ($7.49 from $9.99 unntil 6/11)
Jumping Joe & Friends ($0.99 from $1.99 until 6/22)
Pirates: All Aboard! ($2.99 from $5.99 until 6/22)
10 Second Run Returns ($3.27 from $6.54 until 6/22)
Jungle Z ($10.39 from $12.99 until 6/16)
#KILLALLZOMBIES ($15.99 from $19.99 until 6/20)
The Office Quest ($4.79 from $11.99 until 6/15)
Sally's Law ($7.79 from $12.99 until 6/22)
AeternoBlade ($12.74 from $14.99 until 6/12)
Mech Rage ($1.99 from $9.99 until 6/23)
FunBox Party ($0.99 from $1.99 until 6/23)
Mad Carnage ($0.99 from $4.99 until 6/23)
Tactical Mind ($0.99 from $2.99 until 6/23)
Sales Ending Tomorrow, Tuesday, June 4th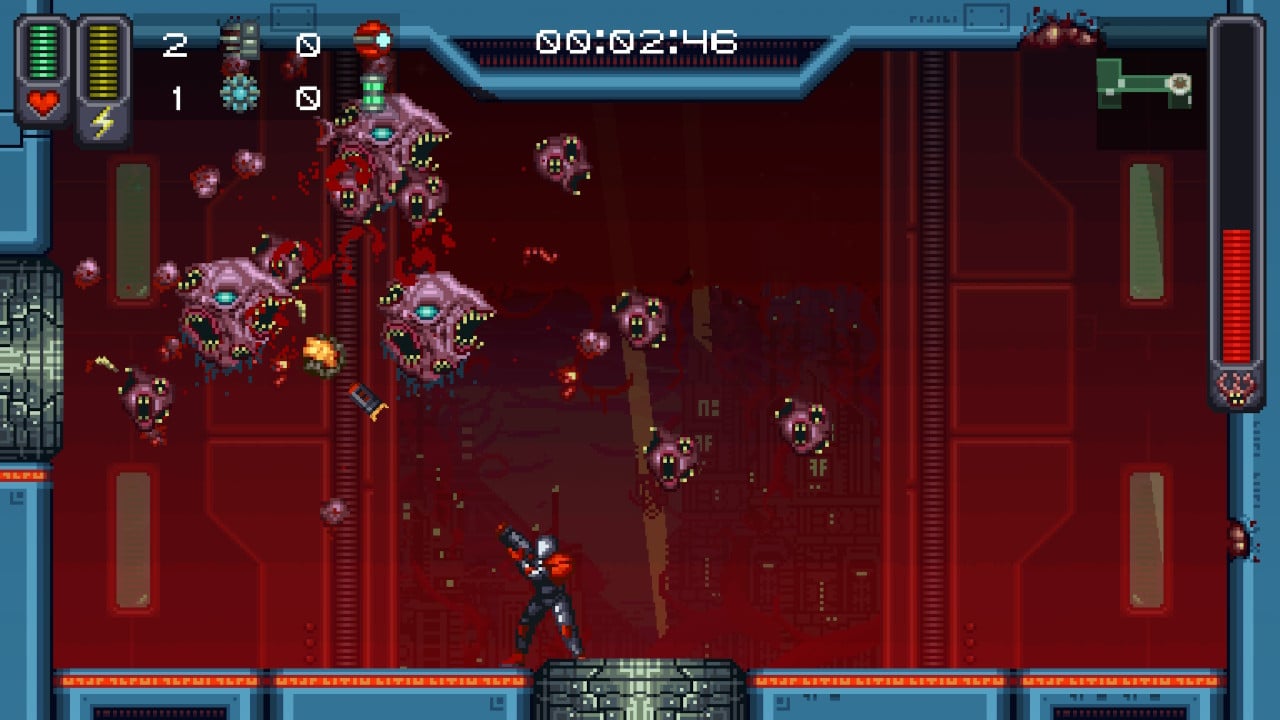 A Robot Named Fight ($7.79 from $12.99 until 6/4)
Atomine ($3.99 from $9.99 until 6/4)
Caterpillar Royale ($2.49 from $4.99 until 6/4)
Detective Gallo ($5.99 from $14.99 until 6/4)
Food Truck Tycoon ($3.74 from $4.99 until 6/4)
Green Game: TimeSwapper ($0.29 from $2.99 until 6/4)
Klondike Solitaire ($4.49 from $8.99 until 6/4)
Ping Pong Trick Shot Evolution ($2.49 from $4.99 until 6/4)
Plague Road ($0.99 from $15.00 until 6/4)
Red Game Without a Great Name ($0.29 from $2.99 until 6/4)
The Adventures of Elena Temple ($0.99 from $4.99 until 6/4)
Tiny Derby ($4.24 from $4.99 until 6/4)
ToeJam & Earl: Back in the Groove! ($14.99 from $19.99 until 6/4)
Wheels of Aurelia ($3.99 from $9.99 until 6/4)
And that will do it for today, friends. Tomorrow will see a rather surprising number of new releases. We'll also have a look at the latest sales, and of course catch up on any news that happens along the way. I have a few pretty poor games I may or may not review; if I decide to do anything with them, they'll probably be in tomorrow's article. At any rate, thanks as always for reading!