Hello gentle readers, and welcome to the SwitchArcade Round-Up for April 17th, 2019. Today it's more or less all about the Super Smash Bros. Ultimate as version 3.0 arrives and pumps a bunch of new content into the game. Beyond that, we've got one new release to look at, as well as the usual sales information. It's a little shorter than usual today, but we'll be making it up tomorrow, I assure you. Let's smash!
News
The 3.0 Update for 'Super Smash Bros. Ultimate' is Here
The hotly-anticipated Ver. 3.0 arrives today for Super Smash Bros. Ultimate, bringing Persona 5's Joker to the game among a bunch of other goodies. In case you somehow weren't aware, Joker is the first paid DLC character to be released from the Fighters Pass, though you can also pick up all of the stuff I'm about to describe by buying the Challenger Pack. With him comes his stage Mementos, which changes color scheme based on the music that is playing. There are schemes that correspond to Persona 3, Persona 4, and Persona 5. As for Joker, his core gimmick naturally comes from his Persona, Arsene. Block attacks to build up your gauge and summon your Persona to gain access to a wide variety of powerful moves. Joker's Smash Attack calls in the whole gang of Phantom Thieves for an all-out attack. Fans can also look forward to 11 new music tracks that are drawn from the last few Persona games, as well.
Some new Mii Fighter costumes are also available to purchase outside of the Challenger Pack. Morgana and Teddie hats are available, along with costumes for Sword Fighter that ape the protagonists of Persona 3 and 4. There are also new costumes for the Gunner and the Brawler, but they aren't Persona-related. Instead, Gunner gets a Tails costume and Brawler can suit up as Knuckles. These costumes cost $0.75 each, so grab whichever ones you like. Note that these are not included in the Fighters Pass in spite of their Persona-ish leanings.
But what if you don't want to throw down anymore money? Is there anything for you? Worry not, friends, there are some free additions in this new version as well. Everyone gets access to the new Stage Builder, which allows you build your own stages. You can even use the touchscreen to draw stage elements in handheld mode. It seems like a very versatile tool and I can't wait to see what people do with it. Next up in the free content is the Video Editor. Using this feature, you can import videos saved on your Switch and splice them together as you like. You can set the background music, add subtitles, and even choose your transitions. Then you can save it all as a finished video and share it via the new Shared Content tab. Besides videos, this new feature also allows you to share custom Mii Fighters and Stage Builder creations.
Rounding out the new additions is the new Smash World service available in the Nintendo Switch Online mobile app. While the app already supports voice chat, this added feature will allow you to check out recommended videos, stages, and so on from the Shared Content section without having to start up the game. You can search videos by fighter if you're looking for more specific content. When looking at recommended stages through the mobile app, you can tap a button to queue it up for download on your Switch the next time you start up the game. You're also able to check in-game notifications and put together new spirit teams using the ones you've collected through Smash World.
Oh Right, There's a Spirit Board Event Too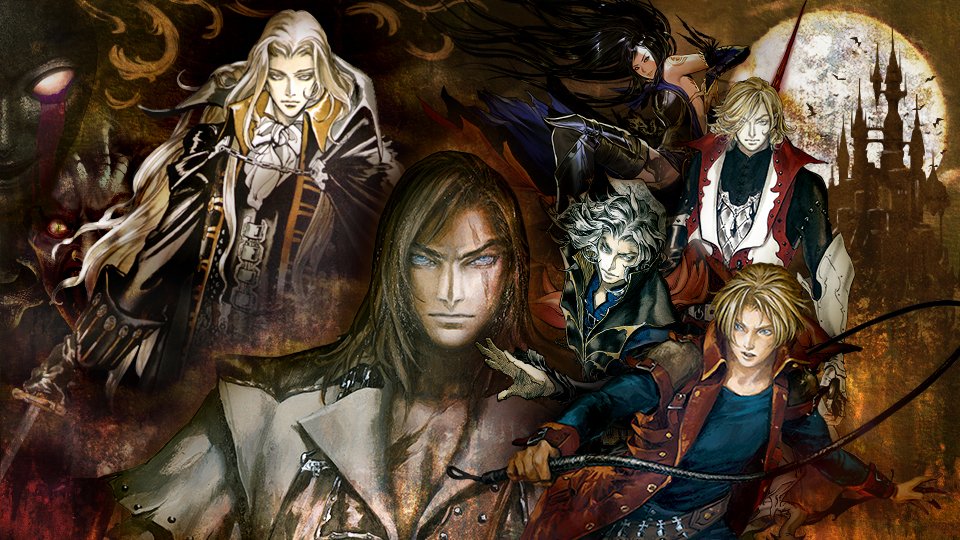 Forget all that Joker and new content stuff! I know the real reason you're reading this Round-Up on a Wednesday: you want to know about the latest Super Smash Bros. Ultimate Spirit Board event. Well worry not, my inquisitive friends. I can happily inform you that this weekend's new event is none other than Castlevania: Spirit Nocturne. For the duration of the event, Castlevania-related spirits will appear more often. Vanquish them and you'll earn more gold than usual. Try not to be too hard on them, though. It was not by their hand that they were once again given flesh. They were brought here by humans, who wished to pay them tribute.
New Releases
Truberbrook ($29.99)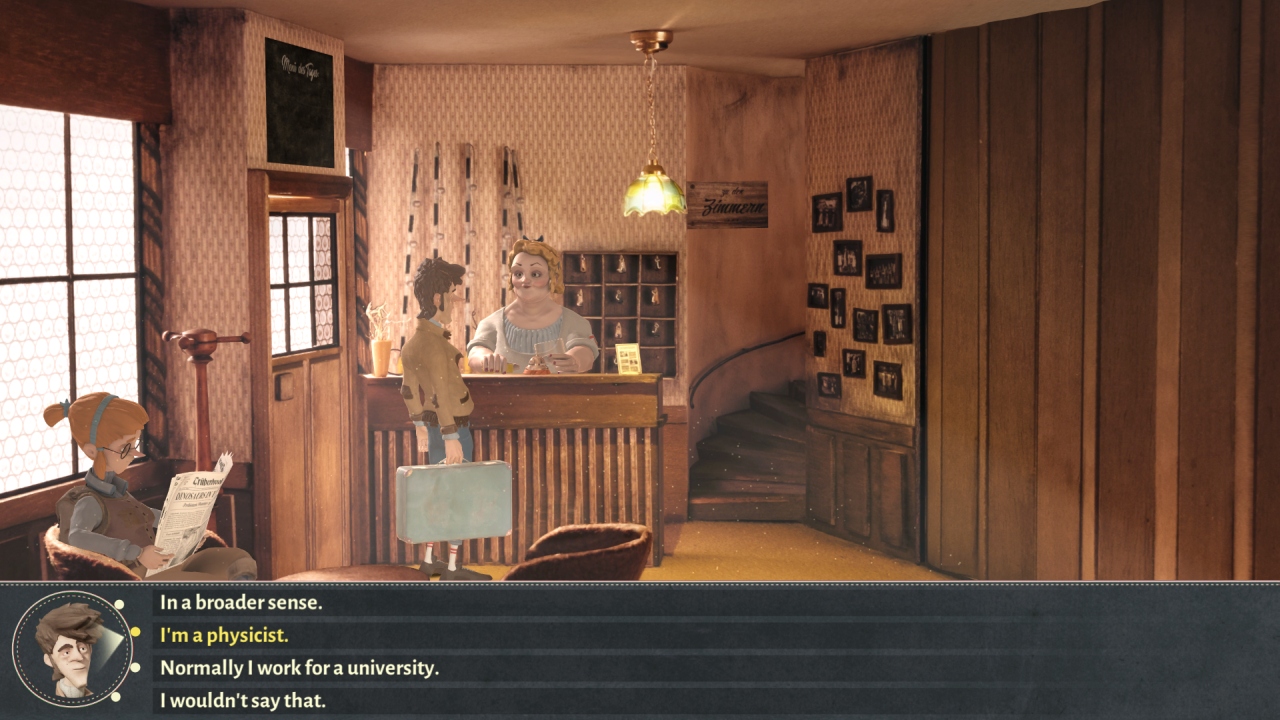 Truberbrook is an adventure game with a really cool look to it. It uses actual handmade miniatures for its backgrounds, lending everything a style you rarely see in video games. But how is the game itself? Well, it's okay. Nothing great, to be honest. It's very meat and potatoes as graphical adventure games go, but it suffers from a very bland story and some real jerk-store puzzles that evoke the wrong sort of classics in the genre. There are certainly better games in this genre on the Switch, but Truberbrook's stylish approach might be enough to distract you from its issues long enough to beat it. Maybe.
Sales
Human: Fall Flat just got another free content update that adds a new level to the game, and it seems as though the publisher is celebrating it with a nice half-off sale. It's a fun game to play with a friend, even if it is rather stupid fun most of the time. Apart from that, it's a bit dry for new sales today at the time of writing. I'm sure we'll see a bunch more coming through over the next 24 hours to replace that huge outbox full of sales. Speaking of which, although most of the outgoing stuff is regular sales fodder, Gal Metal doesn't get discounted very often and is a pretty neat game for that price.
New Games on Sale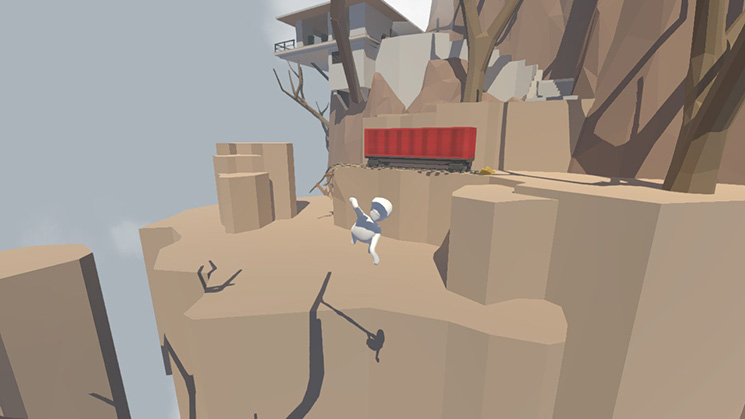 Human: Fall Flat ($7.49 from $14.99 until 5/1)
Hexologic ($1.49 from $2.99 until 4/25)
Soap Dodgem ($0.99 from $1.99 until 5/7)
Almost There: The Platformer ($6.99 until $9.99 until 5/8)
Sales Ending Tomorrow, Thursday, April 18th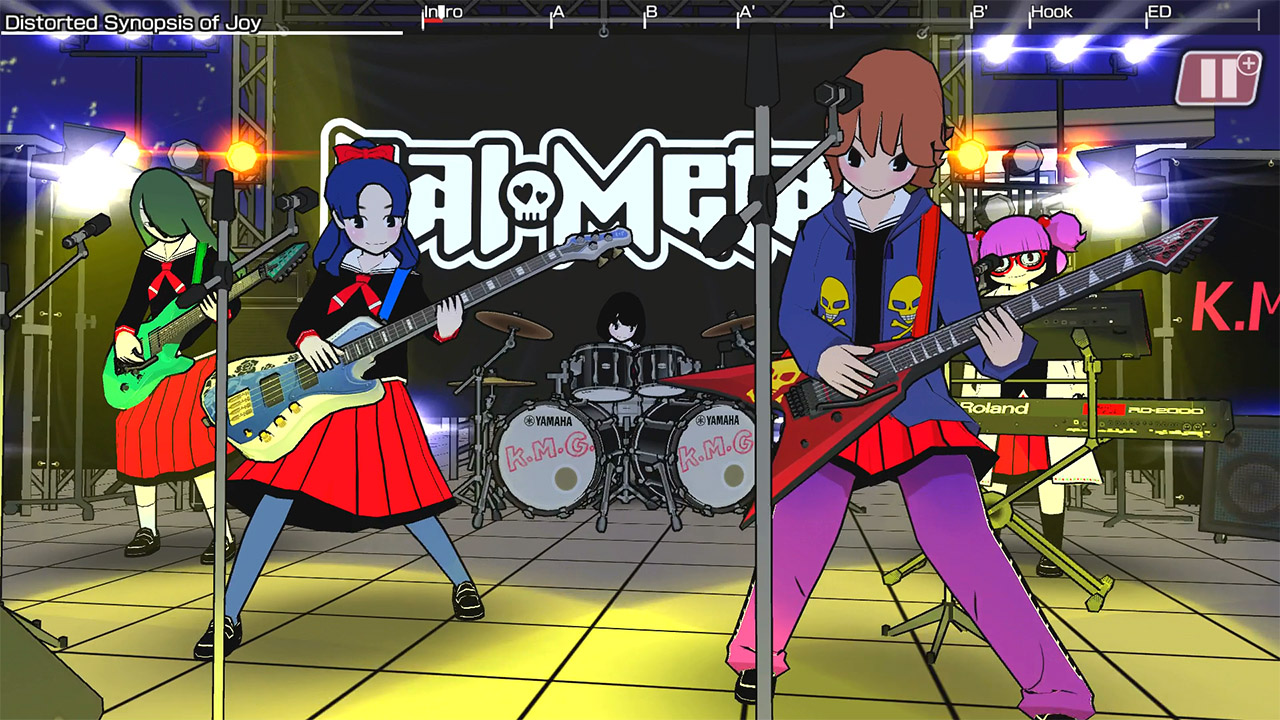 Gal Metal ($17.99 from $29.99 until 4/18)
1979 Revolution: Black Friday ($3.59 from $11.99 until 4/18)
Animated Jigsaws ($4.99 from $9.99 until 4/18)
Blacksea Odyssey ($3.89 from $12.99 until 4/18)
Bleed ($3.59 from $11.99 until 4/18)
Bleed 2 ($4.49 from $14.99 until 4/18)
Cycle 28 ($2.09 from $6.99 until 4/18)
Degrees of Separation ($13.99 from $19.99 until 4/18)
Deployment ($6.49 from $9.99 until 4/18)
Digerati Indie Bundle ($2.99 from $14.99 until 4/18)
Don't Die, Mr Robot! ($1.79 from $8.99 until 4/18)
Dustoff Heli Rescue 2 ($7.49 from $14.99 until 4/18)
Fall of Light: Darkest Edition ($5.09 from $14.99 until 4/18)
Frost ($3.89 from $12.99 until 4/18)
FutureGrind ($14.99 from $19.99 until 4/18)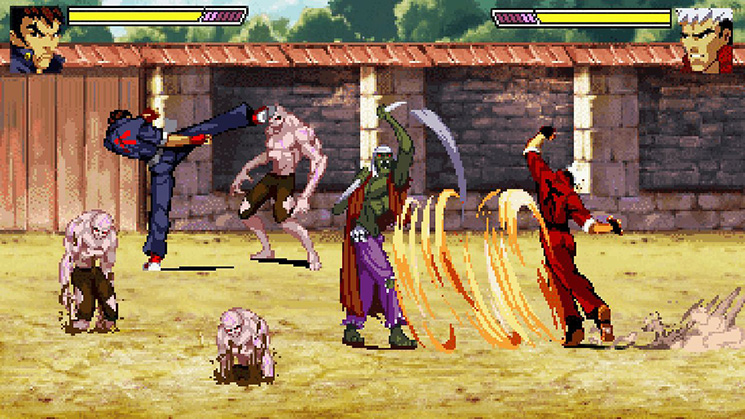 Gekido Kintaro's Revenge ($6.92 from $9.89 until 4/18)
Hacky Zack ($1.49 from $9.99 until 4/18)
INK ($3.05 from $8.99 until 4/18)
INVERSUS Deluxe ($8.99 from $14.99 until 4/18)
Letter Quest Remastered ($2.99 from $11.99 until 4/18)
Machinarium ($6.99 from $9.99 until 4/18)
MotoGP18 ($19.99 from $39.99 until 4/18)
Nefarious ($5.09 from $14.99 until 4/18)
Omega Strike ($5.09 from $14.99 until 4/18)
Our World is Ended ($53.99 from $59.99 until 4/18)
Paranautical Activity ($1.59 from $7.99 until 4/18)
Pipe Push Paradise ($4.39 from $10.99 until 4/18)

Reigns: Game of Thrones ($3.39 from $3.99 until 4/18)
Shikhondo – Soul Eater ($4.19 from $13.99 until 4/18)
Slain: Back From Hell ($4.99 from $19.99 until 4/18)
Slayaway Camp: Butcher's Camp ($4.49 from $14.99 until 4/18)
Spectrum ($2.99 from $11.99 until 4/18)
The Aquatic Adventure of the Last Human ($5.19 from $12.99 until 4/18)
The Coma: Recut ($4.99 from $19.99 until 4/18)
The Infectious Madness of Doctor Dekker ($7.79 from $12.99 until 4/18)
Three Fourths Home: Extended Edition ($1.79 from $8.99 until 4/18)
Uncanny Valley ($3.99 from $9.99 until 4/18)
Unepic ($4.99 from $9.99 until 4/18)
Unexplored ($5.10 from $15.00 until 4/18)
Vertical Drop Heroes HD ($3.39 from $9.99 until 4/18)
Way of the Passive Fist ($11.99 from $14.99 until 4/18)
And that will do it for today, friends. But tomorrow is Thursday, and you know what that means: tons of new releases. Such noteworthy titles as Cuphead, Our World Is Ended, and Katana ZERO come out, among many others. We'll have summaries of all of them, along with any interesting news and all of the latest sales information that come in the next day. As always, thanks for reading!