Old-school Mac gamers or hardcore Halo fans are more than likely familiar with the Marathon trilogy, but for those that aren't, a brief history. Marathon was developed and released by Bungie in the mid-90s exclusively for the Mac platform, and was sort of their answer to the PC platform's Dooms and Wolfensteins which had exploded in popularity. Whereas games like Doom were run 'n gun blast-a-thons with little in the way of story, Marathon included a rich lore and interesting story and featured plenty of puzzles and even light platforming in addition to all its first-person shooting action. It was a huge hit and led to the creation of two sequels, Marathon 2: Durandal and Marathon Infinity. The Marathon trilogy put Bungie on the map in a big way and was massively influential in their creation of Halo: Combat Evolved several years later. There are little easter eggs all throughout the Halo games which call back to Marathon, and if you squint your eyes just right both series feel like they take place in the same universe.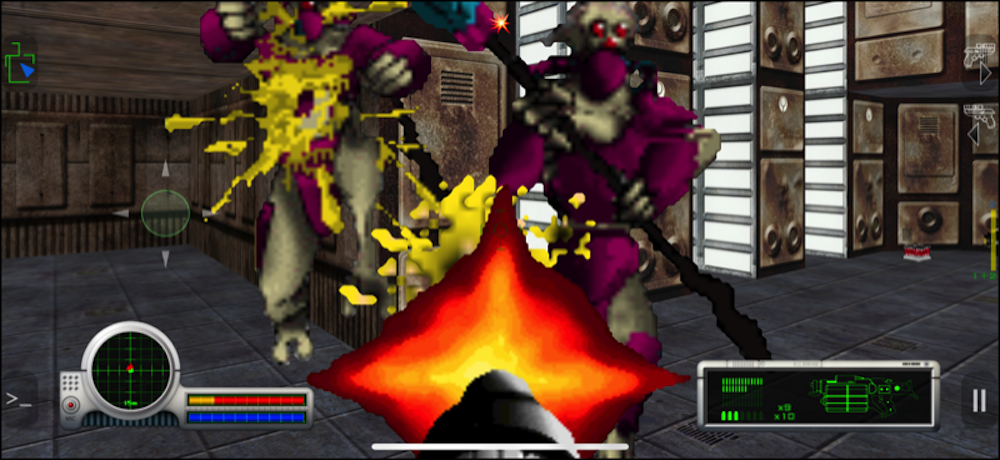 Of course, famously, Bungie was bought by Microsoft in 2000 to lead development in their new games division and help launch their new console the Xbox, which became the exclusive home of Halo: Combat Evolved, much to the chagrin of many Mac gamers. But their Marathon games have lived on with cult classic status and are still excellent games to play even today. They also have a pretty interesting history on iOS. Just prior to the Microsoft acquisition, Bungie released the Marathon 2 engine source code to the public, which resulted in an enhanced version of that engine dubbed Aleph One which has been used for nearly two decades for community created Marathon projects and ports, similar to the modding community that sprung up around games like Doom and Quake. In 2010, not long after the release of the original iPad, developer Daniel Blezek felt compelled to port the original Marathon to the iPad as a side project from his full time job and family life. Blezek worked on this project in secret before announcing it to the world in February of 2011, a story we covered at the time.
That announcement generated a lot of excitement from Marathon fans, but the project went eerily silent just after that. There were some questions on how exactly a port of a commercial game like Marathon would be able to legally release through Apple's App Store using open source code and libraries and the accompanying licensing terms, and the silence led many to believe that the project hit some type of legal road block and was canned. In fact the exact opposite was true. Bungie actually caught wind of the Marathon iPad port and reached out to Blezek to give him their official blessing and support. You can actually read an interview Bungie conducted with Blezek in June of 2011 which contains some interesting insights into this passion project. That interview is no longer hosted on Bungie's website but a transcript is available on the Marathon mobile version's official website. All of this led to the original Marathon launching on the iPad for free in July 2011 to a generally positive reception.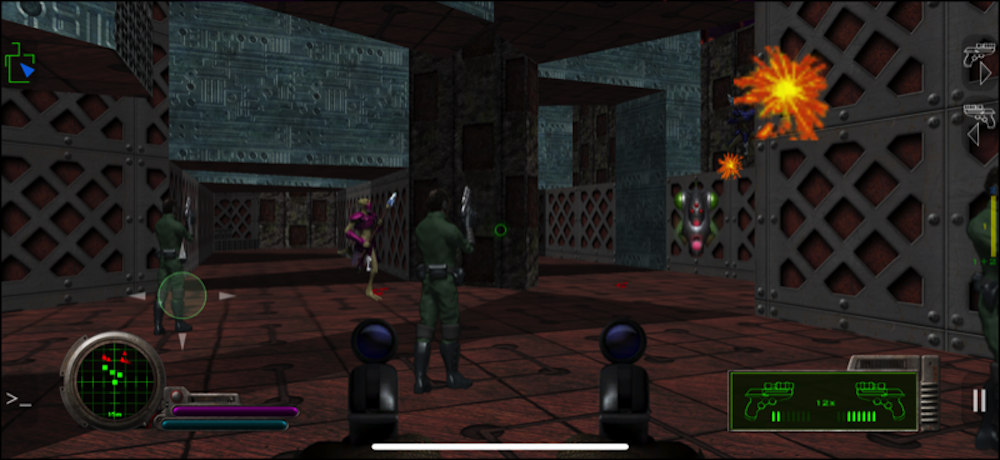 Marathon on iPad could be downloaded and played in its entirety for free, with optional in-app purchases available. Those included one that would download high-resolution assets for the game that were created when the game was re-released on Xbox Live some years back and would replace the original low-res assets which were available by default. There was also an option to purchase a Master Chief mode, which was basically a cheat mode. Then there was an IAP to buy an assortment of different cosmetic-only crosshairs. Finally there was a few IAP options that existed solely to "tip the developer" because this crazy lone wolf spent countless nights and weekends to bring a version of Bungie's classic Marathon to your freaking iPad!
Anyway, the success of the first Marathon on iPad led to the development of an iOS version of Marathon 2, which launched in December of 2011 and included Universal support for iPhones, which at the same time was added to the original Marathon via a free update. And naturally in May of 2012 Marathon Infinity also made its way to iOS to complete the trilogy, and all three games included the various IAP options and enhancements as well as numerous standard options and touchscreen control customizations. They were a really great fit for mobile and a great way for both original fans and newcomers to the series to experience these groundbreaking first-person shooter adventures.
All was right in the world for mobile gamers and fans of the Marathon trilogy for the next couple of years, but after around spring of 2013, roughly SIX years ago, all three games stopped receiving any sort of updates or support. This meant they slowly became outdated and didn't support the newest versions of iOS or the newest screen types of all the latest iOS devices. Which was sad because other classic FPS games on iOS like Doom and Wolfenstein 3D went down a similar path and slowly became unplayable. But there's a bright side to this story! A couple of months back all three games in the Marathon trilogy received unexpected updates adding in support for the latest versions of iOS and the latest screen sizes. I only just found out about these updates despite them coming out at the end of January because I had long ago deleted the Marathon games from my device, figuring they'd simply never be updated ever again. These updates have come as a total shock and a total delight.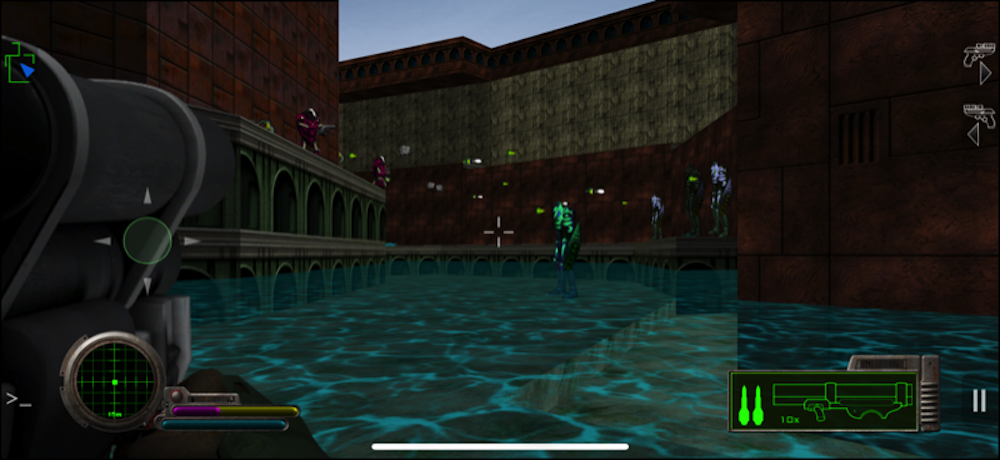 It's not totally clear what has changed in regards to who is in charge of development of the Marathon trilogy on iOS. My guess is that original creator of the ports Daniel Blezek didn't have time to keep up with maintaining the games (five kids, a wife, and a full time job will do that) and the credits list a Dustin Wenz under "iOS Modernization" so it's possible the two parties got in touch with each other and Wenz was either tapped to or volunteered to bring the Marathon games up to speed. Whatever the case I'm incredibly apprecative, and it seems like the support might be ongoing as there have been updates since January and even as recently as last month which added in even more new features and fixes (like 3D Touch to fire and gyroscope aiming). And did I mention they're all still FREE?? So whether you're a fan from back in the '90s, a fan from the 2011 iOS ports, or new to the series altogether, give the Marathon trilogy a download on iOS and dive into a truly classic first-person shooting experience.