Each and every day new mobile games are hitting the App Store, and so each week we put together a big old list of all the best new releases of the past seven days. Back in the day the App Store would showcase the same games for a week, and then refresh those features each Thursday. Because of that developers got into the habit of releasing their games throughout Wednesday or very early Thursday in order to hopefully get one of those coveted features spots. Nowadays the App Store refreshes constantly, so the need for everyone to release all on the same day has diminished. Still, we've kept our weekly Wednesday night format as for years that's the time people knew to check TouchArcade for the list of new games. And so without further ado please check out the full list of this week's new games below, and let us know in the comments section which games you'll be picking up!
---
Arena Stars: Battle Heroes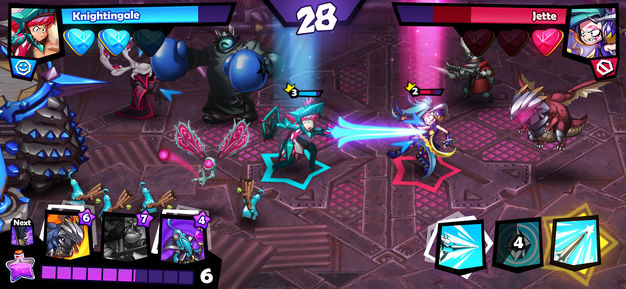 iTunes Description
Begin your journey with Knightingale, a noble warrior who fights for honor. Quickly unlock Mekkan, a tech genius who specializes in strike and evade tactics. Continue finding more Heroes, each with their own set of powerful abilities. Customize your favorite Hero with one of over 50 awesome skins!
Forum Thread: Arena Stars: Battle Heroes (by Tiny Titan Studios)
---
Booster Raiders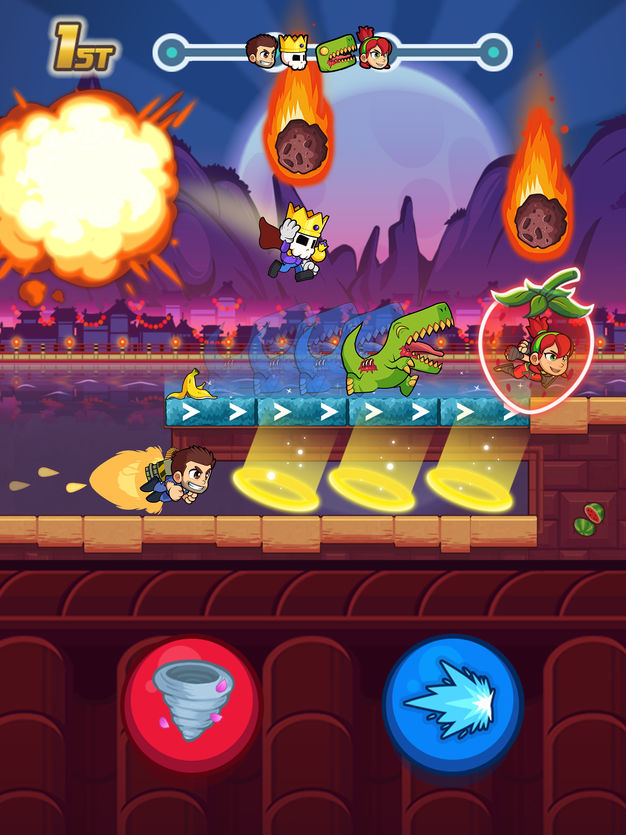 iTunes Description
Ready, Set… Boost! Choose your favourite Halfbrick character and compete against other players from all over the world. Booster Raiders is the newest game from the Makers of Fruit Ninja, Jetpack Joyride and Dan the Man.

Gather your friends, choose your character, track your progress upgrading it, jump, boost, shoot your items and get ready for the most epic real-time multiplayer race throughout colorful environments! These are the Halfbrick all-stars available characters.
Forum Thread: Booster Raiders (by Halfbrick)
---
Cultist Simulator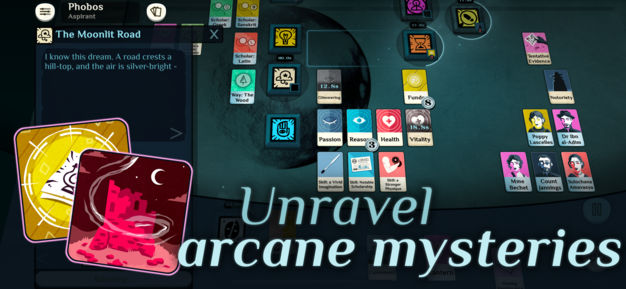 iTunes Description
*SEIZE FORBIDDEN TREASURES. SUMMON ALIEN GODS. FEED ON YOUR DISCIPLES.*

In this infamous **roguelike narrative card game**, play as a seeker after unholy mysteries in a 1920s-themed setting of **hidden gods and secret histories**. Become a scholar of the unseen arts. Craft tools and summon spirits. Indoctrinate innocents. Seize your place as the herald of a new age.
Forum Thread: Cultist Simulator (by Weather Factory & Playdigious)
---
Dungeon Master 2K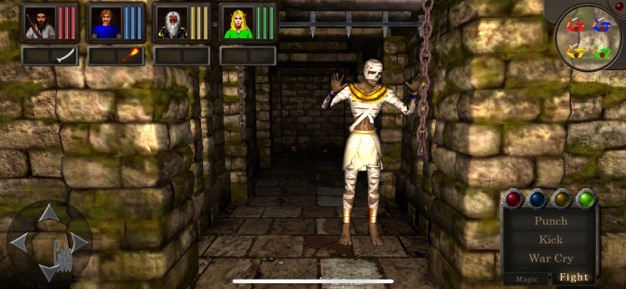 iTunes Description
You have been sent into the dungeon with the quest to recover the firestaff and help defeat Lord Chaos.

For your task you can resurrect up to four champions, and guide them through the dungeon, to find the firestaff and defeat Lord Chaos.
Forum Thread: Dungeon Master 2K (by Hounds Interactive)
---
Dungeon Warfare 2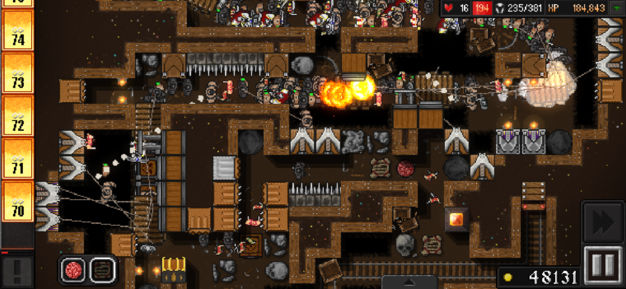 iTunes Description
Dungeon Warfare 2 is the definitive sequel to Dungeon Warfare, a challenging tower defense strategy game where you become a dungeon lord to defend your dungeons with the deadliest of traps and insidious contraptions against greedy adventurers and wannabe heroes.
Forum Thread: Dungeon Warfare 2 (by Valsar)
---
FIGHTING EX LAYER -α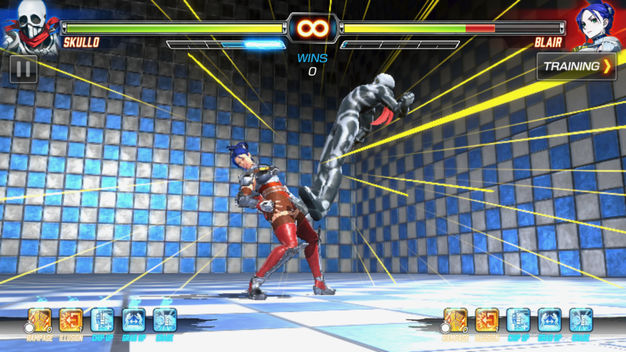 iTunes Description
You too can play the April Fool's Version of Fighting EX Layer!
It's been fine tuned so you can easily enjoy playing on your smartphone!
Repeatedly press buttons to perform powerful Combos!
Perform them from a jump to pull off Aerial Combos!
You can also run around freely!
Please look forward to this game on April Fool's!!
Forum Thread: FIGHTING EX LAYER -α (by Arika)
---
Marginalia Hero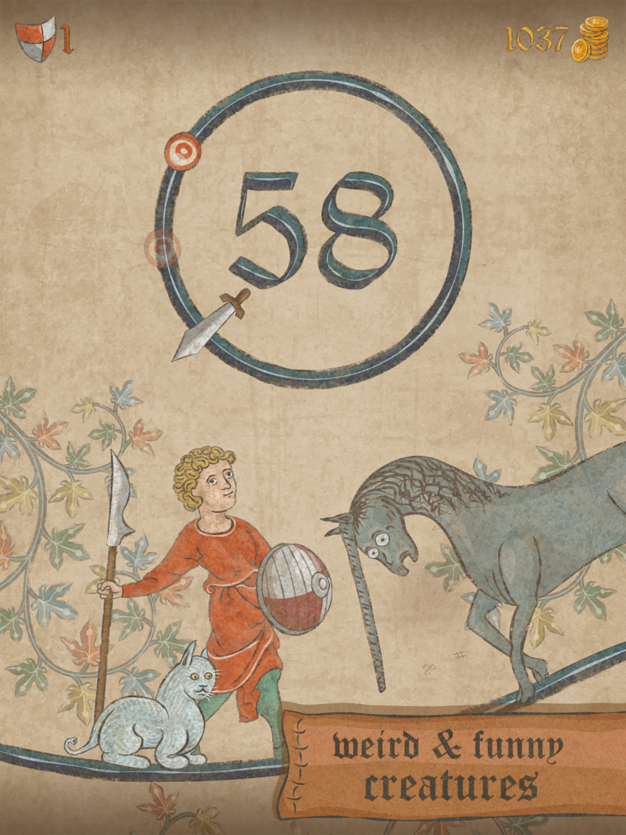 iTunes Description
Marginalia Hero — it is an arcade game with RPG elements in the medieval marginalia setting (strange and weird drawings from illuminated manuscripts).

You are about to fight creatures and monsters, which were painted by real medieval artists about 5 centuries ago.

Collect coins and upgrade your equipment: sword, shield, charms and even companion!
Forum Thread: Marginalia Hero (by Crescent Moon Games)
---
Merge Quest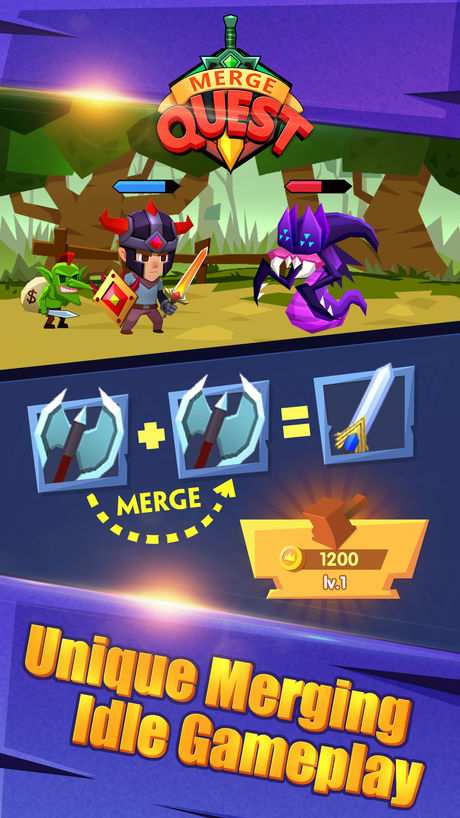 iTunes Description
Experience a different kind of idle game! Merge, evolve and discover hundreds of weapons and equipment for your hero as you watch him slay monsters on his quest!

Recruit monsters as sidekicks to fight alongside, join guilds and challenge bosses together with friends!
Forum Thread: Merge Quest (by Tzai Entertainment)
---
Mindsweeper: Puzzle Adventure
iTunes Description
CAN YOU RECOVER THE MISSING MEMORIES?

When you wander into someone's mind it is hard to distinguish memory from imagination…

Soon after the Genetic Plague was released, Dr. Amy Harris successfully found a cure. Unfortunately, someone broke into the government lab, stole the formula, and infected Dr. Harris. As a mind sweeper, my job is to dive into Amy's disappearing mind in hope of finding the formula before it is too late…
Forum Thread: Mindsweeper: Puzzle Adventure (by Snapbreak Games)
---
Photographs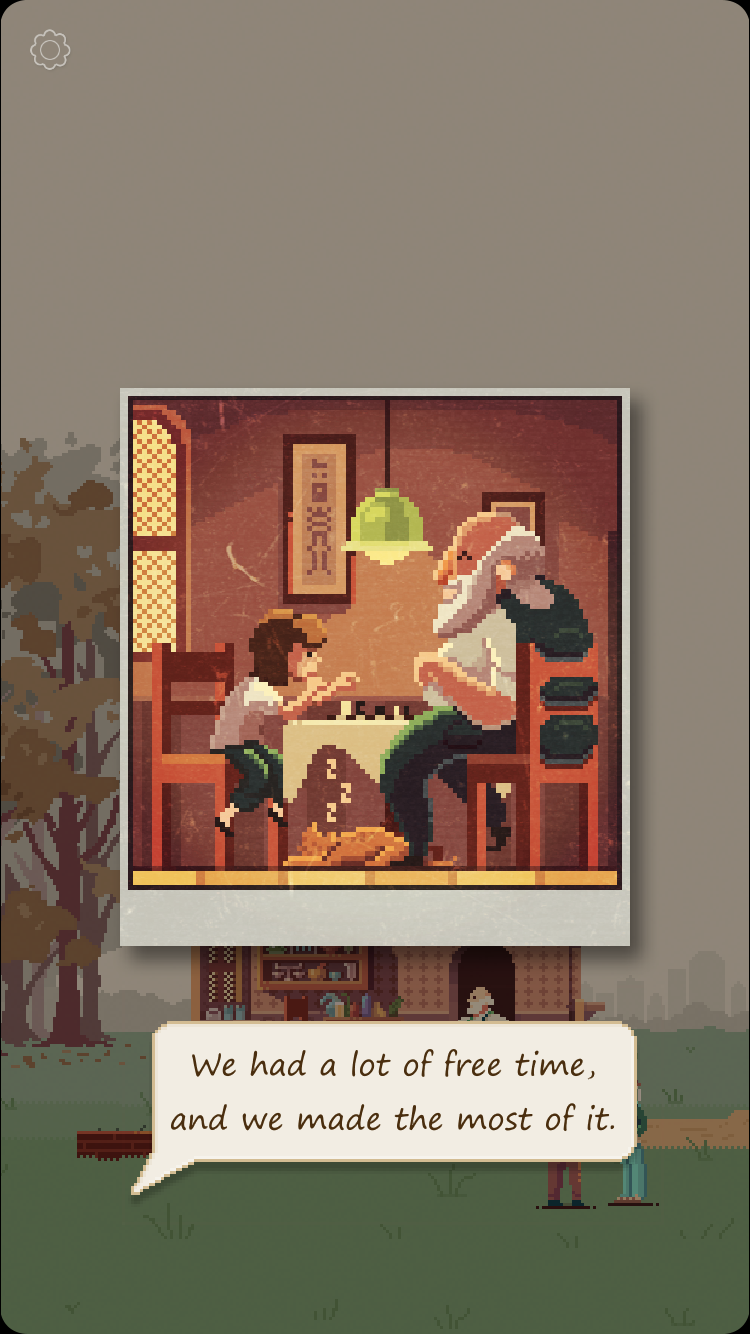 iTunes Description
I think you should play Photographs.

I tried to make it a little bit different from most games. It sort of mixes puzzle and narrative in a ( hopefully ) interesting way. You might get stuck on some puzzles, but you should never not know what you need to do to proceed.

So what do you actually do? Well, you search around and solve puzzles, and as you do so you'll be developing a scene in front of you and hearing a story. I want to the story to really stand out, so the game has got really beautiful pixel art and top notch music, combined with gameplay and narrative beats that individually would do a pretty good job of telling that story, but come together to really make something special.
Forum Thread: Photographs – Puzzle Stories (by EightyEight Games LTD)
---
Press/Release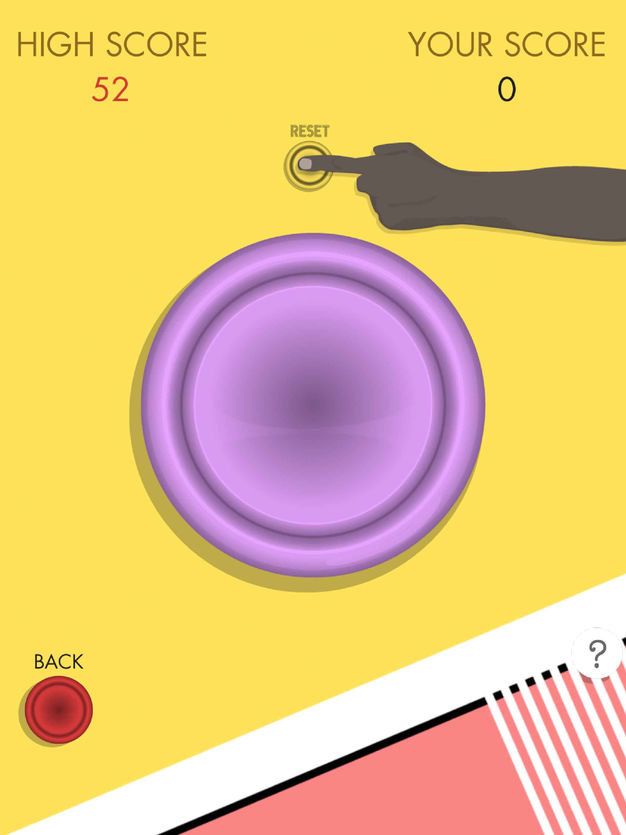 iTunes Description
Press/Release is a tongue-in-cheek commentary on the simplicity of button mashing.

While we have an appreciation for button mashers, the idea behind Press/Release was to remove the veil of theming and make a game that was LITERALLY about the act of pressing, and releasing, a button.

THE button simulator you've been dreaming of!
Forum Thread: Press/Release (by Perfect Hat)
---
Rolando: Royal Edition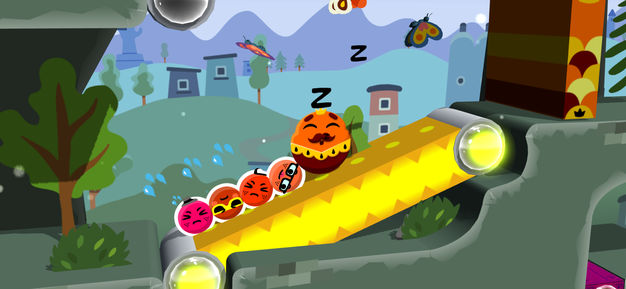 iTunes Description
The award-winning iPhone classic is back and better than ever! This brand-new 'Royal Edition' is a completely remastered Rolando – every interaction, every course, flower, trampoline, bomb, catapult and squirrel has been given a thorough scrub, buff and shine, making this the most gorgeous version yet!

The Kingdom has been invaded and the Rolandos are on a daring quest to save the sages from the clutches of the Shadow Creatures. Guide your intrepid gang of courageous Rolandos as they negotiate the toys, traps, puzzles and curious characters that fill this super-tactile world.
Forum Thread: Rolando: Royal Edition (by HandCircus)
---
Safari Chef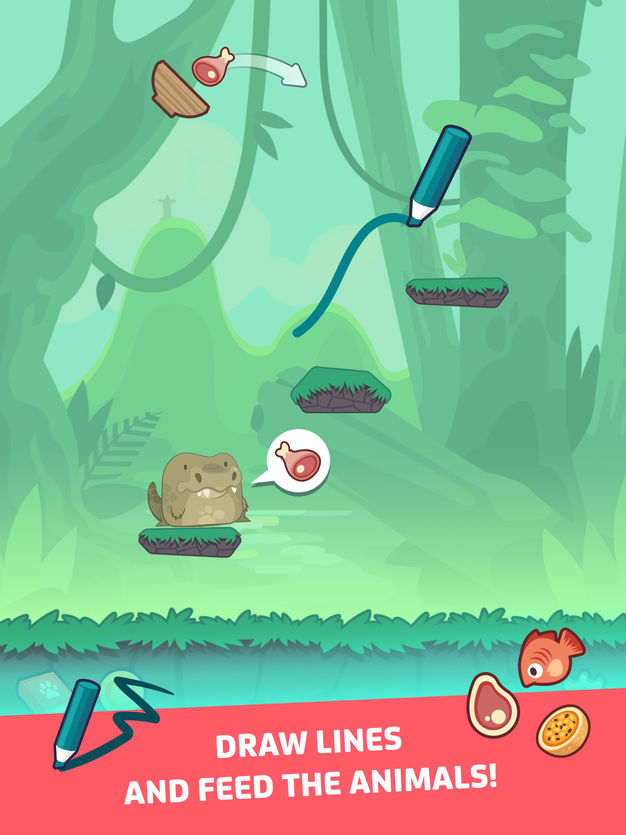 iTunes Description
This chef loves feeding his pets! He's gone as far as traveling the world to find the best dishes for animals. Join him around the globe and help him prepare his finest creations – visit 6 different countries and learn about as many animals as you can while you feed them.

Safari Chef is a physics-based puzzle game with simple mechanics – just draw shapes to deliver the food to each animal. Put your wits to test to solve every puzzle and feed every pet!
Forum Thread: Safari Chef (by Miniplay)
---
SpeedRunners: Online PVP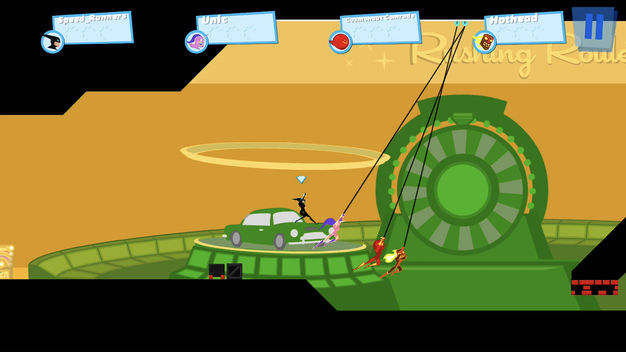 iTunes Description
Cut-throat multiplayer running game that pits 4 players against each other. Run, jump, swing around, and use devious weapons and pick-ups to knock opponents off-screen! One of the most competitive games you'll ever play.
Forum Thread: SpeedRunners: Online PVP (by tinyBuild)
---
Spellsword Cards: Demontide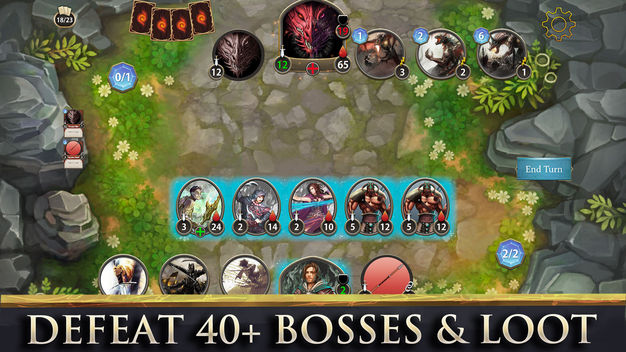 iTunes Description
The only solo CCG this year, where you level up and access more powerful cards as you adventure through a story driven campaign.

With 7 main classes to mix and match with, you can easily customize your own hero and deck to suit your individual play style. Adventure through a diverse world with heaps of quests and encounters. Hundreds of cards to acquire via loot or stores and unique crafting recipes for legendary cards that are lost artifacts.
Forum Thread: Spellsword Cards: Demontide (by One Up Plus)
---
The 7th Guest: Remastered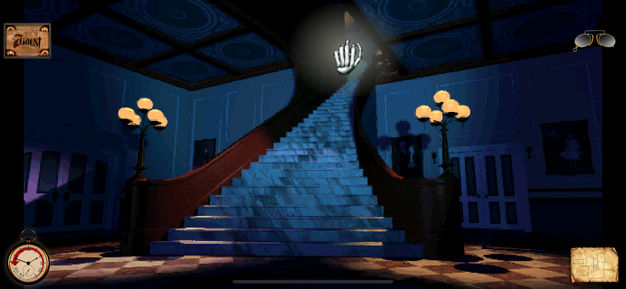 iTunes Description
The famous game remastered in a new 25th Anniversary Edition! Henry Stauf's mansion has been abandoned for as long as anyone dare remember. Stauf was a master toy maker, a maker of amazing puzzles and this strange, eerie, mansion was his greatest creation. It stands empty, rotting ever since children started dying with his toys near them, ever since six guests came and were never seen again.

Now, you are in the house, moving from one room to another, trying to remember and trying to forget. Because Stauf's game isn't over. There were six guests the world knew about – and there was one other. The mansion of horror comes to life again and only you can end this mad nightmare and learn the secret of the 7th guest.
Forum Thread: The 7th Guest: Remastered (by Liron Barzilai)
---
Wizardlord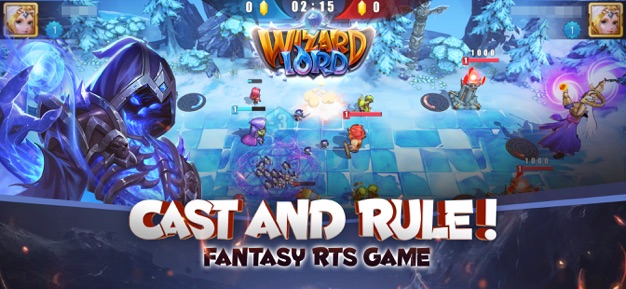 iTunes Description
Seize the moment. Cast & Rule!
Wizardlord is the latest mobile fantasy RTS from Wish Interactive. Set in an enchanted land, the game seamlessly blends action and strategy. Matches are fast-paced – requiring speedy decision-making, proper card lineups, and accurate spell combinations.

Begin your journey as a mage apprentice and take on intense real-time battles to become the ultimate Wizardlord!
Forum Thread: WizardLord (by FriendTimes)
---