In case you missed the news, Octopath Traveler: Champions of the Continent was announced as a mobile exclusive prequel to the superb Switch game Octopath Traveler for Japan. Octopath Traveler: Champions of the Continent pre-registrations began and a closed demo was even announced. This game will be a prequel to Octopath Traveler and be set in the same universe. Some characters may even appear from the main game. Watch the teaser below:
In an interview with Japanese magazine Famitsu (Translated by NintendoEverything), the developers commented on various aspects of the upcoming mobile game including post launch plans and more. This mobile game has been made for people who wanted to play Octopath Traveler but don't own a Switch. Bravely Default on the 3DS had a mobile spinoff but they had to change a lot going from 3DS to mobile. In this case, they wanted to try and retain as much of the original Octopath experience as possible on mobile. In terms of post launch support, they want to add more content on a monthly basis once the main story is complete for this game. While most mobile games have some multiplayer component, the team here doesn't want to do that and will not at launch as the focus is on the single player RPG experience.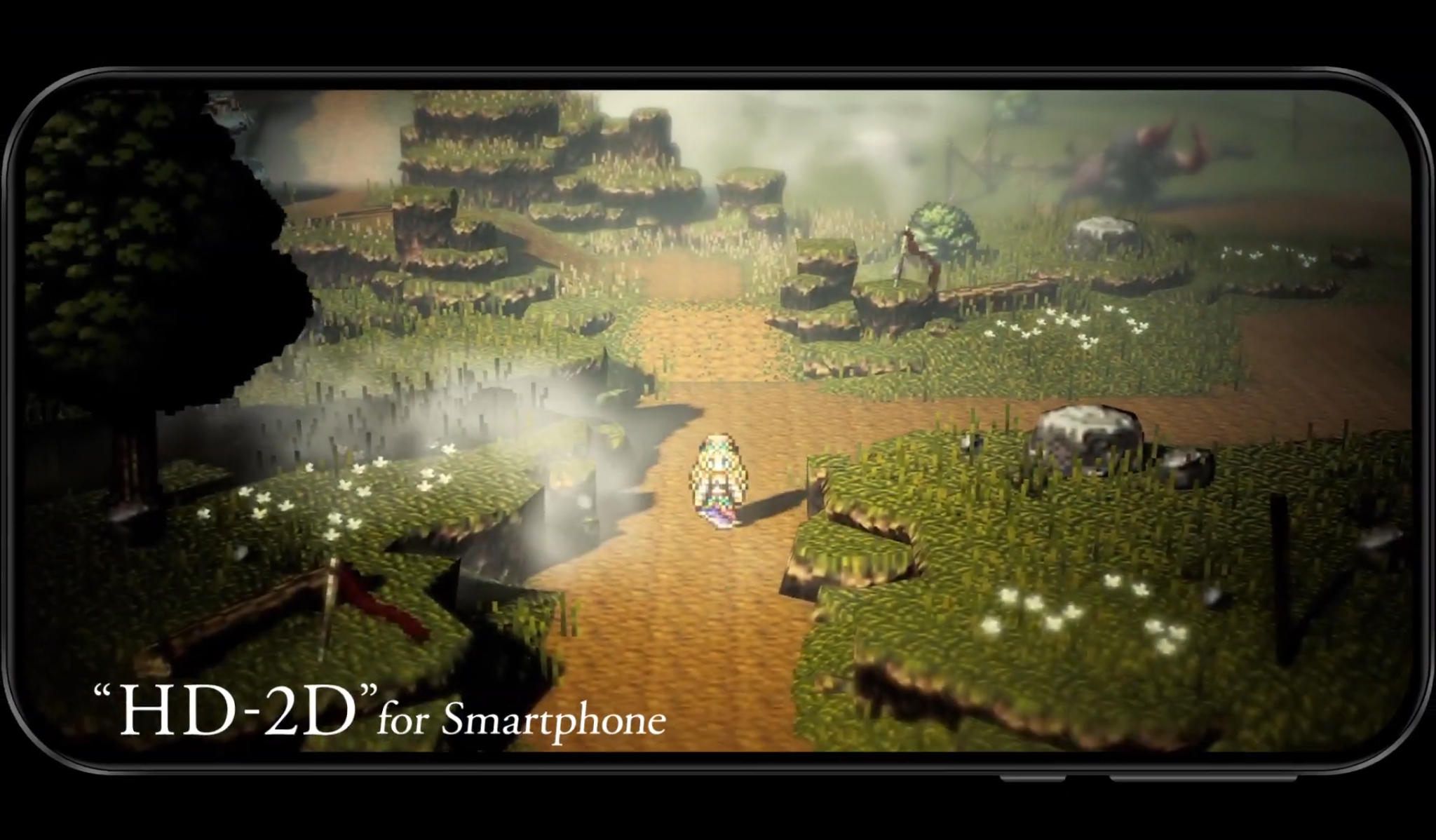 Octopath Traveler: Champions of the Continent will be a single player RPG that is free to play. Gameplay will be on rails for movement but it will be a true game in the Octopath Traveler universe. I love and still keep playing Octopath Traveler on Switch so I can't wait to check this out. If you own a Switch and enjoy old school JRPGs, try the demo to satiate your appetite for more Octopath before this mobile release is live on the App Store.
[Source: NintendoEverything]