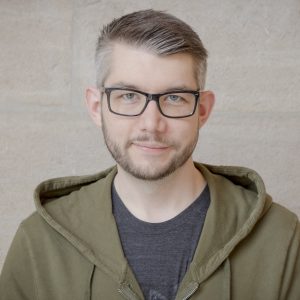 As I pointed out on Twitter this morning, today is my last day at TouchArcade. However, in what turned out to be two totally unintentional coincidences, March 8th 2009 was when my first TouchArcade review was published. When checking my Facebook memories for the day, I also met TouchArcade alumni Brad Nicholson randomly on the train in San Francisco nine years ago. It's really funny how things work out sometimes. I got pretty in depth with why I'm leaving and where I'm going earlier this week, but the basic gist is I'm joining a startup called GameClub, and will be working tirelessly to bring premium game experiences back to the App Store. (Starting with Hook Champ!) I'm really, really excited to make a difference, and have an opportunity to create something I know you all are going to love instead of just writing about those things.
TouchArcade has been one hell of a ride for me personally, but I can't take credit for the success or popularity of the site. That rests on the shoulders of the awesome team we've had over the years around here who have worked tirelessly to help create the almost 26,000 articles that make up the TouchArcade content library. The site will be in fantastic hands with Jared at the helm, and he's shared some exciting things for the future that he's going to be doing with the site. We dig into it on this week's podcast, which you should give a listen.
Anyway, instead of focusing on me, I'm taking this opportunity to provide as many shout outs as I can for folks that have been instrumental in making TouchArcade what it is.
First off, a big ol' phatty-boom-batty shout out to Jared Nelson. We first met each other back at a conference called 360iDev in 2009 where TouchArcade had sponsored a game jam. We got in … quite a bit of trouble, involving a giant box of Franzia wine and other things which I probably shouldn't publicly detail. We both parted ways after that event thinking, "Oh man, I probably really messed that up," but that working relationship of just having a good time and working more as just friends that both love iOS games rather than co-workers has really been the cornerstone of what has made the TouchArcade work environment so ridiculously awesome.
Not only is he a walking encyclopedia of all things iOS gaming, with a particular specialization in being able to recall specific iOS gaming drama, but Jared is also the coolest of dudes. Through the years I've gotten to know his wife really well too, and unsurprisingly, she's just as awesome. (So, shout outs to Pam for putting up with us, and letting me crash at your place a bunch.) I hope I'll still be able to see both of them on the regular.
Even though Brad Nicholson has been gone from TouchArcade for years now, I've got to give him another huge protein shake of a shout out. Brad was a veteran of Destructoid, a site which was (and still is) very personality driven. TouchArcade, somewhat intentionally, always had sort of a neutral tone to it before Brad arrived and I think he really helped us find what has since become the TouchArcade voice. Which, I suppose, is a middle ground of how over the top Brad was about so many things and the neutral newsy nature of our writing before him.
Brad and I still text each other quite often, and we're always talking about how we can figure out a way to work together again on a project. Maybe we'll Kickstart a series of exercise videos that will be published to TikTok.
Next up, the villainous Carter Dotson. He left us a while ago to join Stride PR for exotic things like … health insurance. Carter is still really active in our Discord, and remains one of my favorite people to give sh*t to. In the professional world, Carter is nothing short of an absolute work horse. When he was with us, we could assign that dude absolutely anything to write about and he'd just have it done before you were even finished explaining what you wanted him to do. I often joke with the guy who owns Stride PR about how we're going to need to fight to the death for who gets to keep Carter, and, well, maybe I'm not joking quite as much as it seems like I am.
Carter is one of those guys that if anyone ever called me because he put me down for a reference for some future job opportunity, they'd eventually just need to cut me off and be like, "OK, we got it, the dude owns, we've been on the phone for two hours now."
Everyone around here loves Shaun Musgrave, and that feeling is super mutual. I was actually lucky enough to grab sushi with him and his family when I was in Japan, and he's just as cool in the real world as he is online. Shaun is a serious TouchArcade MVP, and responsible for what I consider some of the best writing on the site. We even talked about turning his RPG Reload series into a book, which I still feel is totally appropriate. When you see Shaun's name on the byline, you know you're in for a long and super insightful read, which is really something that is rapidly going extinct on a modern internet which is all about quick hits and things that can go viral.
If we lived in a world where the mass market internet audience really valued fantastically written long-form content on mobile games, Shaun Musgrave would be king. Maybe that shift will happen some day, and if it does, hopefully he makes me a knight or something else cool in his court.
Nissa Campbell hasn't been with us for years now, but when TouchArcade was in its hay day she was unbelievably active in churning out some super awesome reviews for us- Often for game genres that no one else was really that jazzed about (but were still really popular). Nissa was instrumental in really rounding out TouchArcade content so the site was less of a gamer blog and instead more of a general mass market good daily read, thanks to covering games that we would have otherwise not paid as much attention to.
Oh, and Nissa came to GDC with us one year, and I'd still argue that was the most fun I ever had at that event. Hopefully we have some reason to either hang out again or work together on something in the future.
Eric Ford is also a old school Something Awful Forums guy, which is where we originally met. Real life (Eric actually has a super cool real deal job) eventually got too busy for him so he hasn't contributed as much as he used to around the site, but Eric was a lot like Shaun in he's the kind of guy you can throw an absurdly complex RPG or strategy game at and he'll come back with a great review that lets everyone understand exactly what you do in the game.
Tasos Lazarides is in a similar spot as Eric Ford in that real life eventually overtook his ability to spend all day writing about iOS games, but major props for all the awesome Hearthstone coverage over the years. He kicked off the TouchStone Tavern series of articles which basically covered everything you needed to know about Hearthstone without needing to obsess over the game 24/7. Those brief "Here's only the stuff you really need to know about in this evergreen game" explainers I feel like are a real strong point of the site and that all started with Tasos.
A huge shout out to Nathan Reinauer (or "sweetdiss" as many of you might know him as) for being an absolute machine when it came to pumping out reviews for us in the past. Not only is Nathan a really good writer, but he's also a talented musician and created the current TouchArcade Show theme song… Which I still love listening to every week. He blasted that out with little more than me being like, "Hey, can you make something for us that's like a Perry Gripp song?" Nailed it.
Andrew Fretz gets a massive high five for keeping our Twitch streams going. We've got a small but passionate Twitch audience, and Fretz regularly takes time out of his day to go hang out with them. He's effectively become the face of TouchArcade on Twitch, which I'm super happy about. If you're not watching his streams, be sure to tune in sometime at twitch.tv/toucharcade.
Rob Funnell recently returned to us after taking some time away from the site to complete an internship, and we're all super happy that he's back. Rob is really good at following news surrounding specific games like Pokemon Go and writing that out in a way that even if you don't play the game you can still understand what's going on. Wherever Rob lands for a full time gig, they're going to have an awesome guy on their team.
Mikhail Madnani has been around the forums forever as failgunner, but semi-recently joined us to pump out news, and his ability to rapidly turn out articles is second to none. Sometimes when posting about Fortnite stuff, he even beats the official Twitter account which really shouldn't even be possible. He's based in India, which means due to time zones he does most of his work while I'm sleeping. It's been really wild to wake up and be like, "Oh wow, we've got a lot up on the site already and it's only 7 AM!"
And of course, enormous shoutouts to all the other freelance writers we've had over the years. Looking at our user database in WordPress, we've had one hundred and thirty eight people contributing to TouchArcade over the last decade. That's absolutely bonkers.
Thank you all so much, everyone who has ever contributed by reading our articles, sharing things on TouchArcade, leaving comments, posting in the forums, and everything else. We do all we've done for you guys, and it's been really cool serving that audience for the last decade. But, as I mentioned, you're in good hands now with Jared.
I'll still be sticking around in a small way, helping Jared produce the podcasts on Friday and you might see my name pop up here and there as I contribute where I can. Too much of me is in TouchArcade to ever fully walk away, so even though my primary focus will be on GameClub, I'm going to stay involved with TouchArcade in whatever capacity I can for as long as they'll have me.
In the meantime, be sure to follow me on Twitter to keep track of all my adventures in digging up the classic games from the App Store's path and bringing them back to life. If ya'll have liked what I've done with TouchArcade, just wait until you see what's next.