Dx2 Shin Megami Tensei: Liberation (Free) from SEGA is a mobile game based on Atlus' Shin Megami Tensei franchise. It debuted for free on iOS and Android across the world slowly after an initial launch in Japan. Today, SEGA announces a collaboration with the highly anticipated console game Devil May Cry 5 from Capcom that will begin later this month. This comes after the successful collaboration with Bayonetta from SEGA. This is also not the first time Dante from the Devil May Cry series will be in a Shin Megami Tensei game with him being an infamous boss in Shin Megami Tensei: Nocturne on the PlayStation 2. This isn't the first time the Devil May Cry franchise is on mobile either.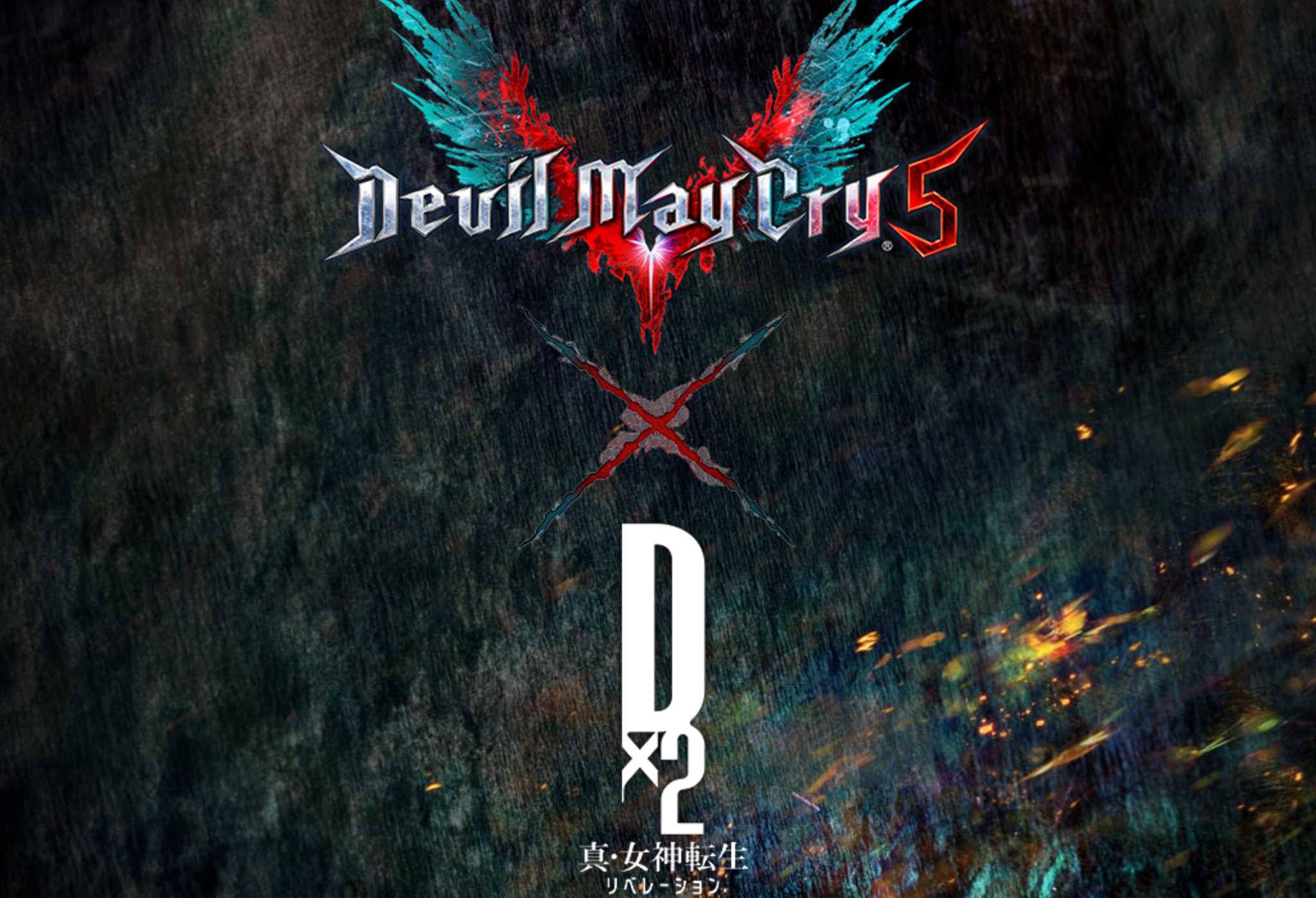 This collaboration will feature Dante, Nero, and V from the upcoming Devil May Cry 5 release in an original story for Dx2 Shin Megami Tensei: Liberation that has been supervised by Capcom. To celebrate the announcement and the collaboration, there is a Twitter campaign ongoing with rewards daily including Summon Files, Stamina, and more. This collaboration is interesting because Capcom recently had a collaboration with PUBG Mobile for Resident Evil 2 that also released on PS4, Xbox One, and PC platforms. Check out a teaser image from the collaboration below:
The collaboration event for Dx2 Shin Megami Tensei: Liberation begins on March 14th for the Japanese release. There is no word on an international date yet but it will likely happen given how popular the Devil May Cry 5 brand has been since the initial gameplay reveal at Microsoft's E3 conference. I can't wait for the full game release this friday on PS4, Xbox One, and PC. Check out the collaboration website here. Download Dx2 Shin Megami Tensei: Liberation and start recruiting demons now on the App Store and Google Play for free. The official English website is available here.
[Source: PersonaCentral]