A couple of weeks ago we took an early look at Rest in Pieces from developer Itatake, a third-person swinging game with a really creepy and unique aesthetic. The game is something like a behind-the-back runner but instead of "changing lanes" as you would in most games, in Rest in Pieces you're actually swinging left and right trying to avoid running into obstacles. The environments are dark and scary but the characters are these elegant porcelain dolls, and the juxtaposition makes for an unsettling sight, but in a really great way. You know what? Itatake just released a brand new trailer for Rest in Pieces, so instead of flapping my gums about it, just check it out in motion for yourself.
There are three different environments in Rest in Pieces, and you'll actually face off against the giant boss that's looming on your horizon, like the clown in the trailer above from the "Killer Clown Nightmare" level. What's cool is that there are multiple playable figurines unique to each environment, and they're all on theme with each particular level. Below you can see the figurines for Killer Clown Nightmare, followed by the figurines for the Kraken Rises from the Depths level (the vomiting pirate is incredible), and finally below that is the figurines featured in the Rage of Yeti level.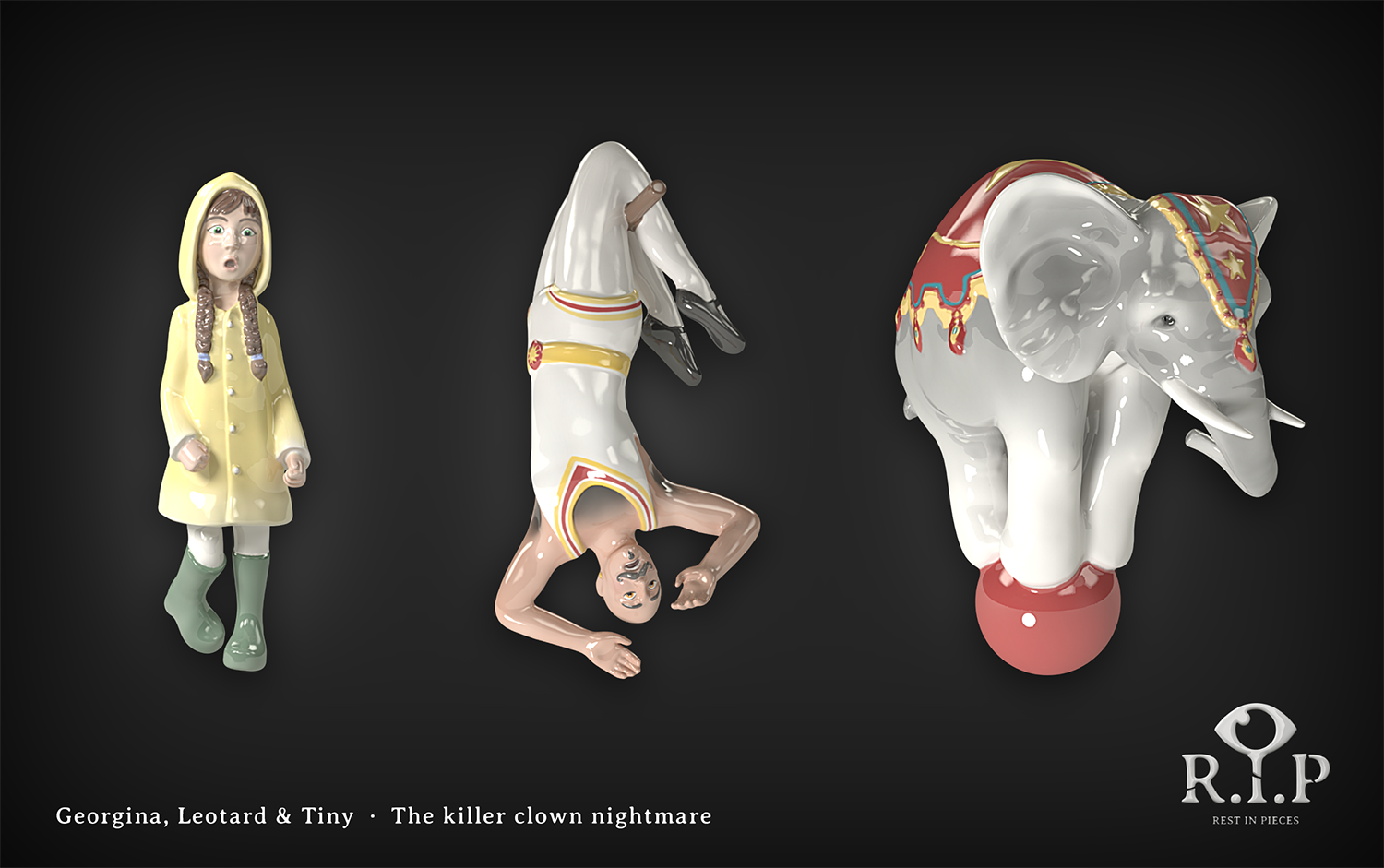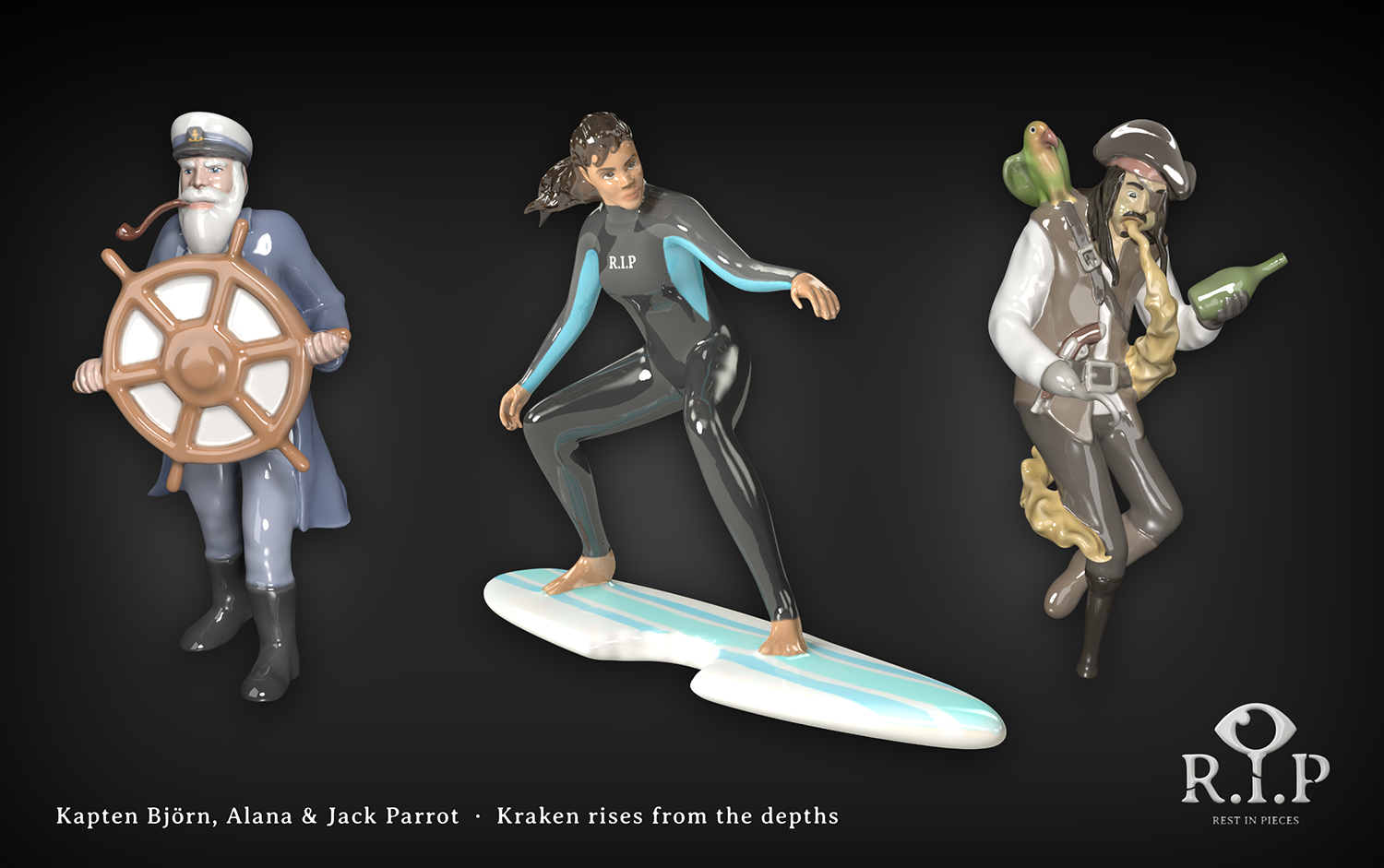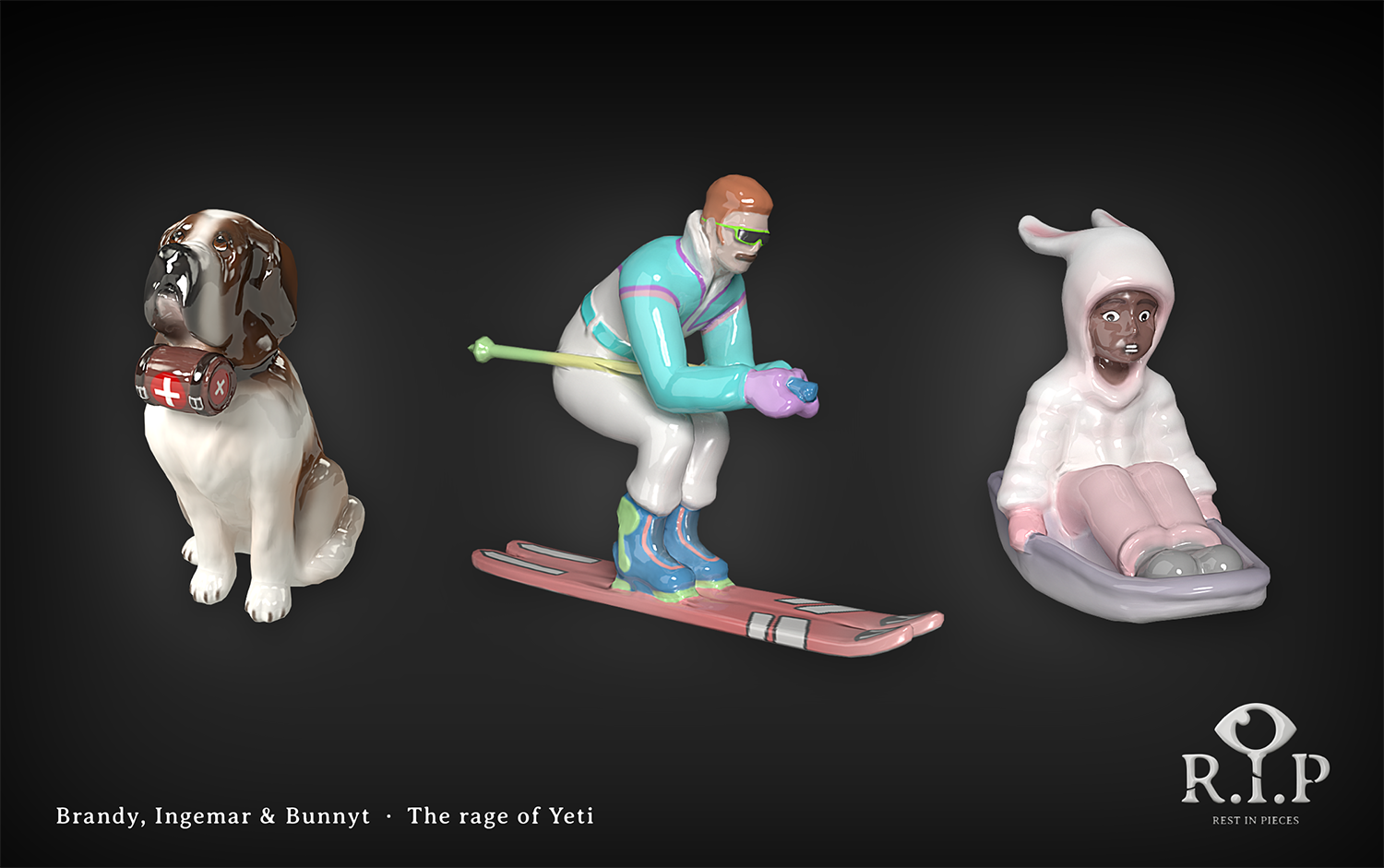 Maybe it's just me, but I would totally buy all of those figurines if they were available in real life. If you've been liking the look of Rest in Pieces since it was first revealed then you'll be happy to know that following its brief beta testing phase Itatake has announced a release date of March 7th for the game. It's actually available for pre-order on the App Store right now if you're into that sort of thing, though it's not available in China, Hong Kong, Taiwan, Macau, Japan, or Korea. Whether pre-ordering or not, get ready to swing through your worst nightmares when Rest in Pieces arrives next week, and hit up the thread in our forums for some more discussion about the game ahead of its launch.