Each and every day new mobile games are hitting the App Store, and so each week we put together a big old list of all the best new releases of the past seven days. Back in the day the App Store would showcase the same games for a week, and then refresh those features each Thursday. Because of that developers got into the habit of releasing their games throughout Wednesday or very early Thursday in order to hopefully get one of those coveted features spots. Nowadays the App Store refreshes constantly, so the need for everyone to release all on the same day has diminished. Still, we've kept our weekly Wednesday night format as for years that's the time people knew to check TouchArcade for the list of new games. And so without further ado please check out the full list of this week's new games below, and let us know in the comments section which games you'll be picking up!
---
Another Eden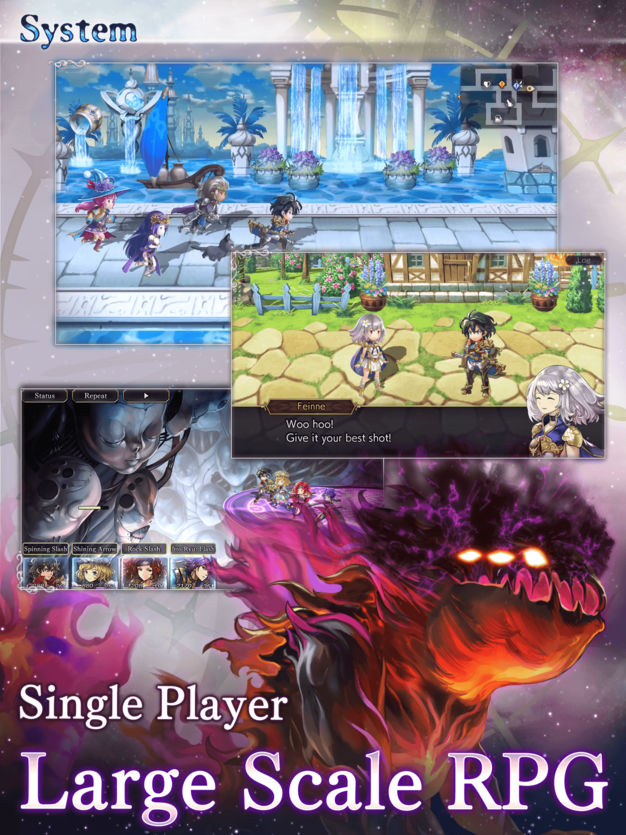 iTunes Description
Game Overview
・An unprecedented amount of content in the smartphone game world.
・Single Player Large Scale RPG.
・From master story writer Masato Kato, an epic story crossing the Antiquity, Present, and Future.
・Includes over 60 songs composed with orchestras and folk music, with the main theme written by Mitsuda Yasunori.
Forum Thread: ANOTHER EDEN (by WFS)
---
Battle Heroes: Merge Idle RPG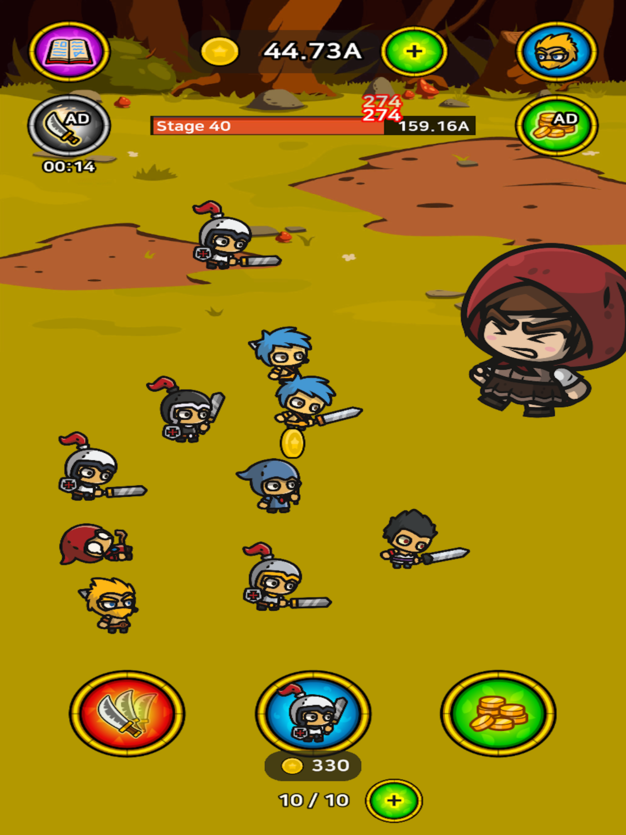 iTunes Description
The giant warriors attacked us. Merge heroes to find a powerful hero we need.

Features
– Simple controls.
– Merge 2 heroes to find a powerful hero.
– Over 88 hidden Heroes and Giant Warriors.
Forum Thread: Battle Heroes : Merge Idle RPG (by 4th May Soft)
---
Blackout – Memory Game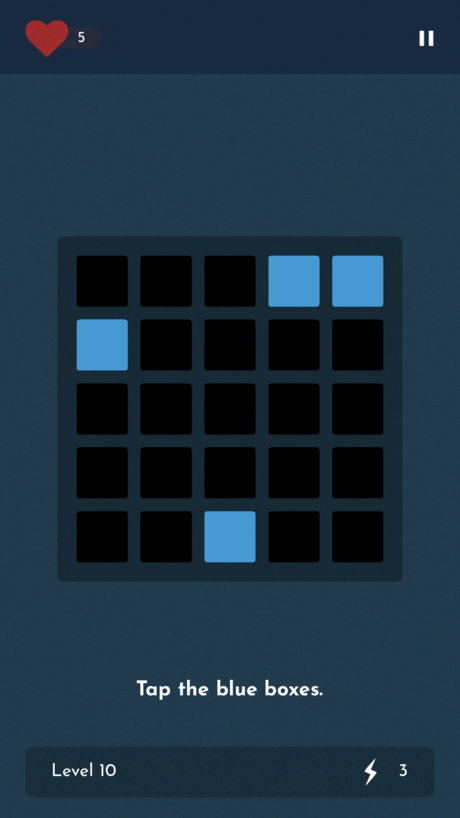 iTunes Description
It's simple and hard. It trains your brain. You're going to love it!

Blackout is a memory puzzle game where you need to remember a pattern before the shadow comes.

If you're looking for a relaxing game which also helps you improve your memory, look no further. Blackout will be the perfect game for you!
Forum Thread: Blackout – memory game (by AntiSocialGames)
---
Chromas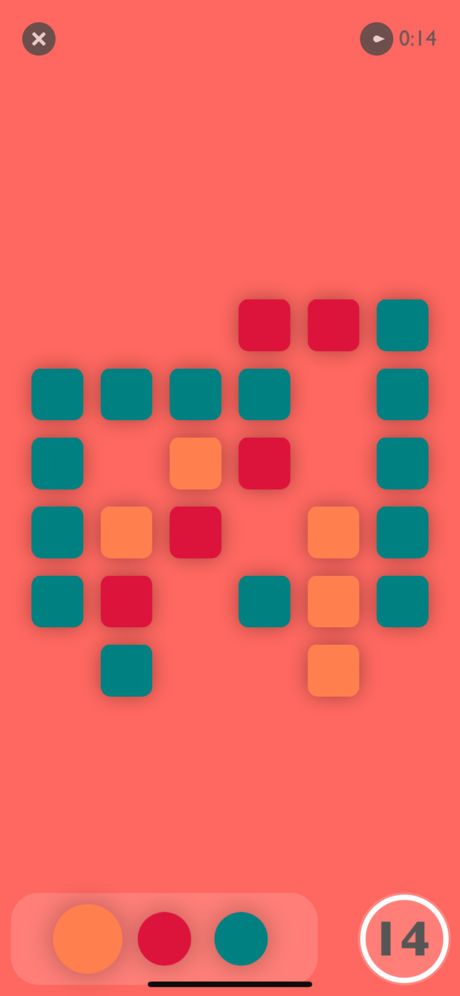 iTunes Description
Yearning for a puzzle game that really challenges you? Meet Chromas, a fresh take on the grid based puzzle game, with a unique twist. Learn how to play in under 5 minutes and enter a world of colorful challenges.

Tap a block to change its colour. Three or more blocks of the same color in a row can be destroyed. Once you've destroyed a block its gone for good so be careful not to destroy ones you may need later! Clear all the blocks to complete the level.
Forum Thread: Chromas (by Toby Weston)
---
Dragons: Titan Uprising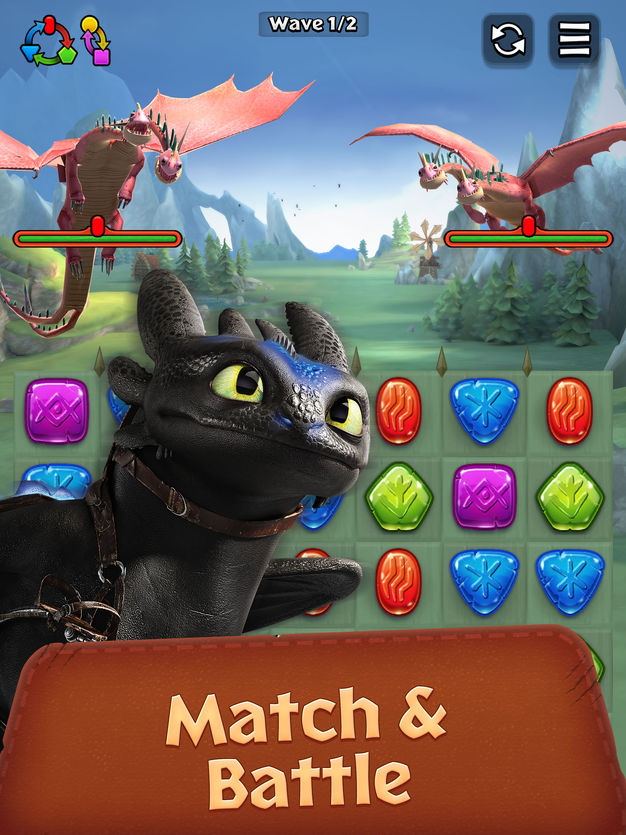 iTunes Description
Become a legendary puzzle champion as you swipe, match, battle and blast your way through lands, in a quest to save Berk from the nefarious Dragonroot Company. Join Hiccup and Toothless as you discover, breed and collect legendary dragons in the newest HTTYD puzzle RPG game on mobile!
Forum Thread: Dragons: Titan Uprising (by Ludia)
---
Escapists 2: Pocket Breakout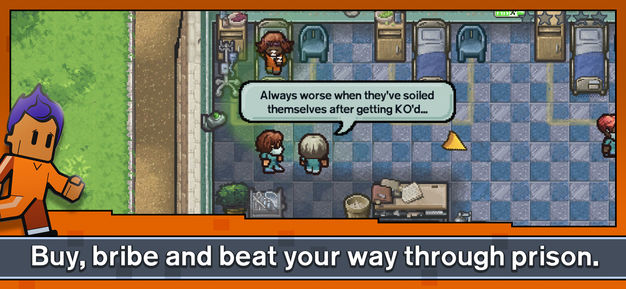 iTunes Description
It's time to Escape all over again in the Escapists 2: Pocket Breakout! Risk it all to breakout from the toughest prisons in the mobile world…

Create your own con with hundreds of customisation options and jump into The Escapists 2: Pocket Breakout. Explore the biggest prisons yet, with multiple floors, roofs, vents and underground tunnels. You'll have to live by the prison rules, attending roll call, doing prison jobs and following strict routines; all the while secretly engineering your bid for freedom!
Forum Thread: Escapists 2: Pocket Breakout (by Team17 Software Ltd)
---
Flippy Friends AR Multiplayer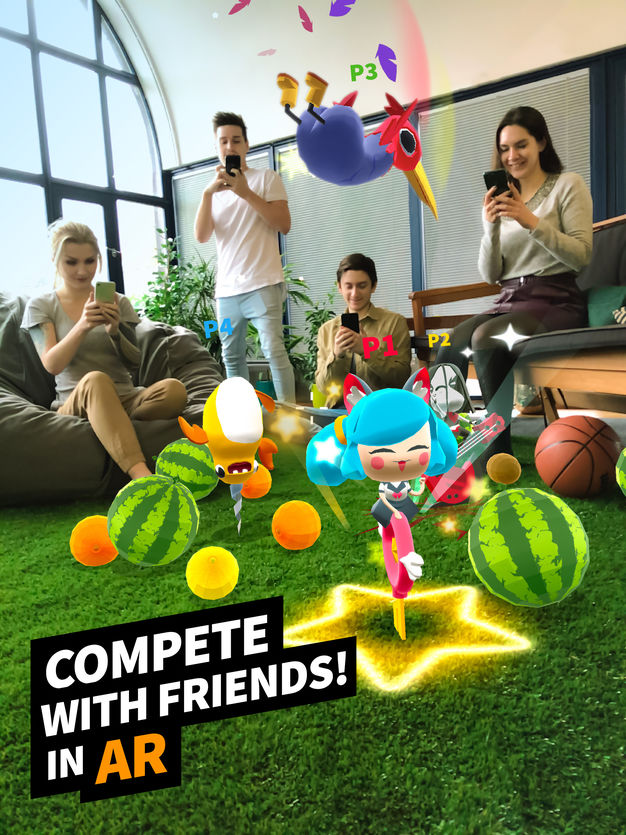 iTunes Description
Flippy Friends AR Multiplayer uses ARKit 2 and is compatible with iPhone 6s and newer. See below for iPad and iOS compatibility.

Fruits are spread out all around you in Augmented Reality! You need to smash them with help from your Flippy Friends! Choose a Friend, crush and smash the fruits, collect more Flippy Friends, and have endless fun competing with your friends and family in Multiplayer mode!
Forum Thread: Flippy Friends AR Multiplayer (by Beresnev Games)
---
Football Boss: Soccer Manager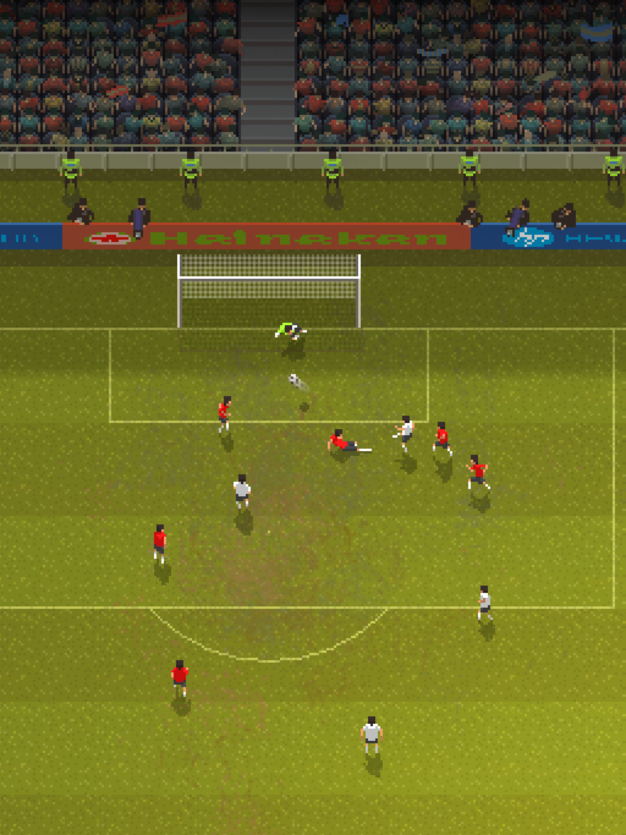 iTunes Description
Build and run your own football empire!

Have you always wanted to run your own football club and lead it to huge success?

In Football Boss, your dream can come true! It's your team, your staff, your own football empire.
Forum Thread: Football Boss: Soccer Manager (by Sunset Games)
---
GIGCO: Escape the Gig Economy!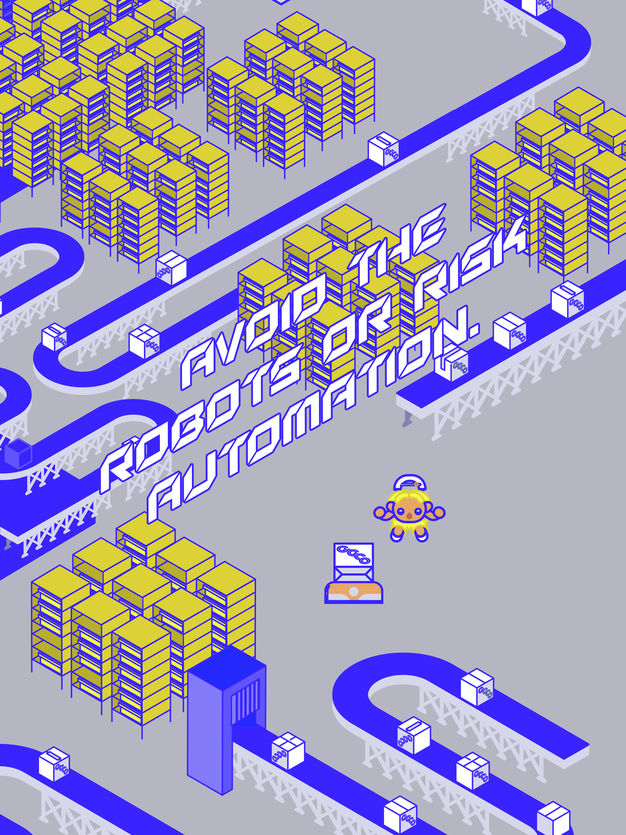 iTunes Description
You find yourself in the bowels of GIGCO, a sprawling superpower in online retail.

Tapping furiously on your phone (the tool that transportation, commerce and employment all run through) you dash across the screen, racing from one conveyor belt to the next.

Your nemesis is the automated shipping robot, buzzing to take your job.
Forum Thread: GIGCO: Escape the Gig Economy! (by SpekWork Studio)
---
Grow in the Hole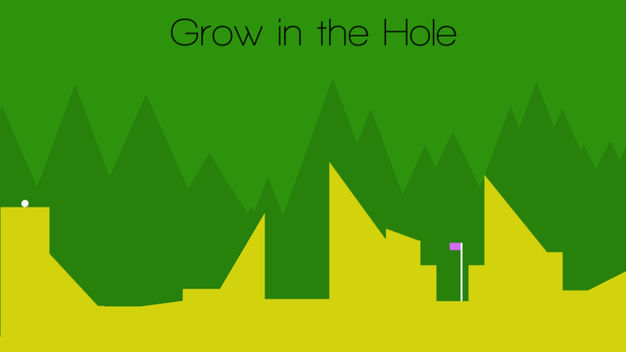 iTunes Description
Grow in the Hole is a 2D side view golf game based around an often-growing and shrinking golf ball and procedurally generated courses. How well can you handle 18 holes when the ball is getting bigger after every failed shot?
Forum Thread: Grow in the Hole (by Ellis Spice)
---
GunLift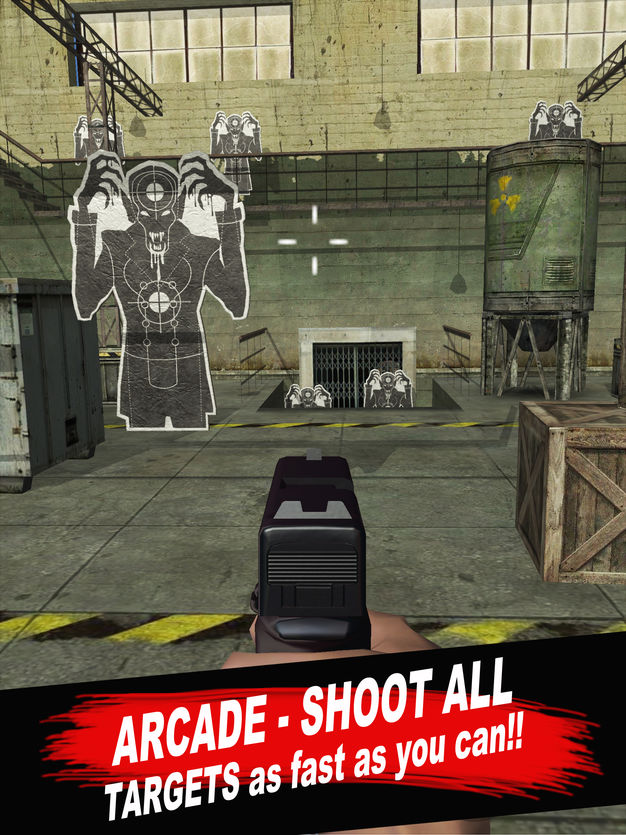 iTunes Description
GunLift is a fun arcade style shooting game where only the best sharpshooter makes it to the final level.

GunLift boosts your gaming experience by using device movements for target aiming. Never before have you experienced such an accurate control in a mobile shooting game. Just move your device and aim for the target!
Forum Thread: GunLift (by Eelooz)
---
Hexagon Dungeon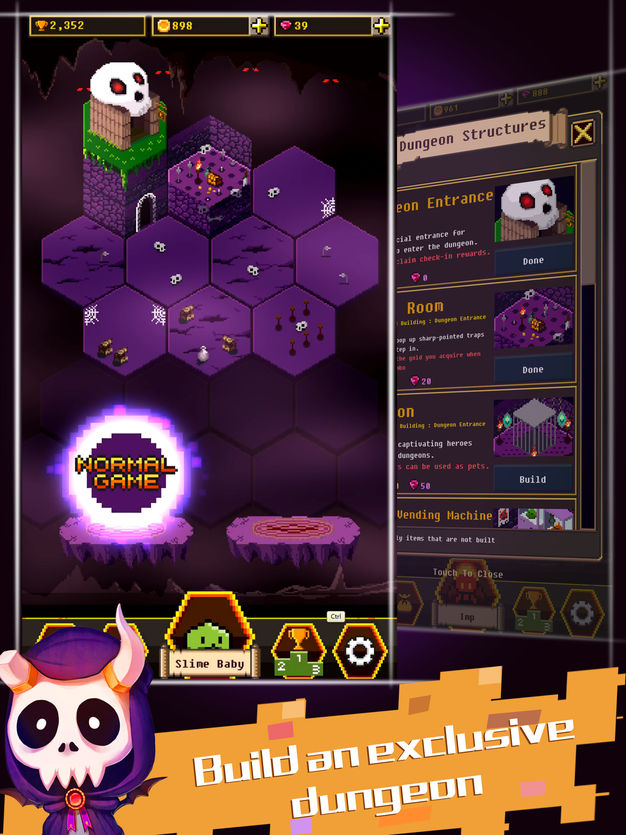 iTunes Description
Start your duel against Hexagon Dungeon monsters with a giving Slime!
It's very easy to play. Place a new hexagon to a vacant space and link three to a new one. Then you will get level upgraded and summon a creature which will attack the Dungeon monsters.
Slime is a powerful soldier, but it has low HP. To become stronger, you can try to get more pets and take full advantage of the dungeon buildings. All of these will enforce you with unexpected powers.
Cow is one of the most challenged BOSS in the dungeon. Try to start a thrilling war against it and it will be epic!
Forum Thread: Hexagon Dungeon (by ZPLAY)
---
Hexonia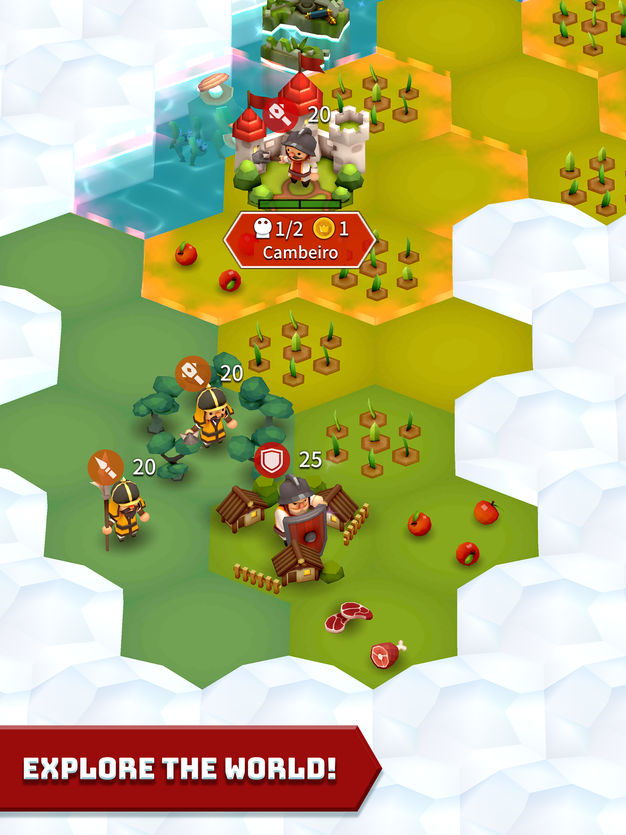 iTunes Description
Choose a Tribe and build your kingdom. Conquer villages and cities to expand your land. Learn new Tech to increase Gold income and prepare your army. Warriors, knights, cannons, battleships and many more Units to choose from!
Come up with new strategies to defeat your opponents, and claim glorious victory!
Forum Thread: Hexonia (by Togglegear)
---
Hyper Hop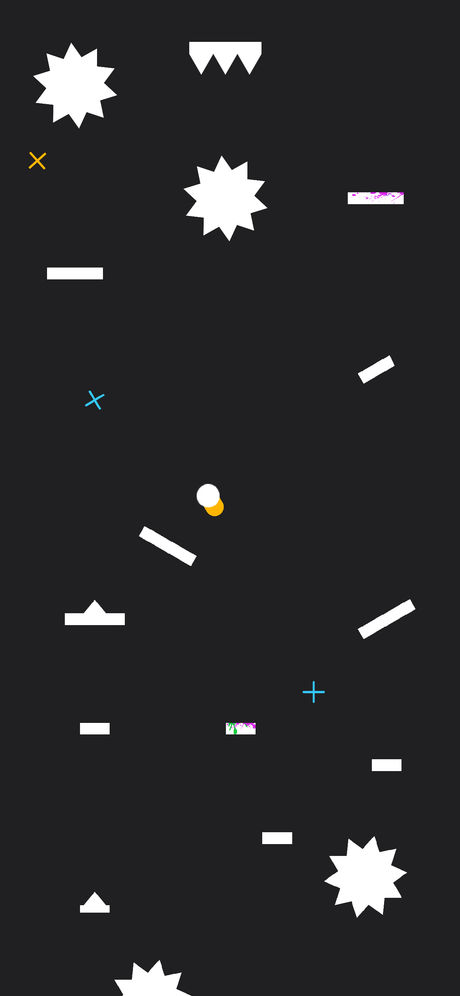 iTunes Description
Hyper hop is a minimalist artistic expression of the classic jumping arcade game. Manoeuvre your way to the top by tilting your phone screen, dodging enemy shapes and collecting crosses to boost your points. Never play the same tower twice.
Forum Thread: Hyper Hop (by Josh van Etten)
---
Legends Evolve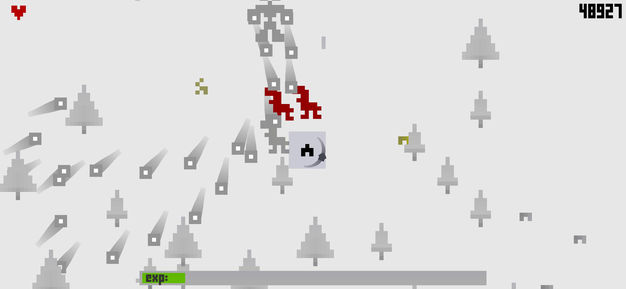 iTunes Description
-Super retro graphics and gameplay
-Original and adaptive soundtrack
-Five exciting evolutions!
-Over 6 challenging bosses!
-Online Leaderboard

A steep difficulty curve and online high scores will keep you coming back for more.
Forum Thread: Legends Evolve (by Lamestar Games)
---
Lost Sock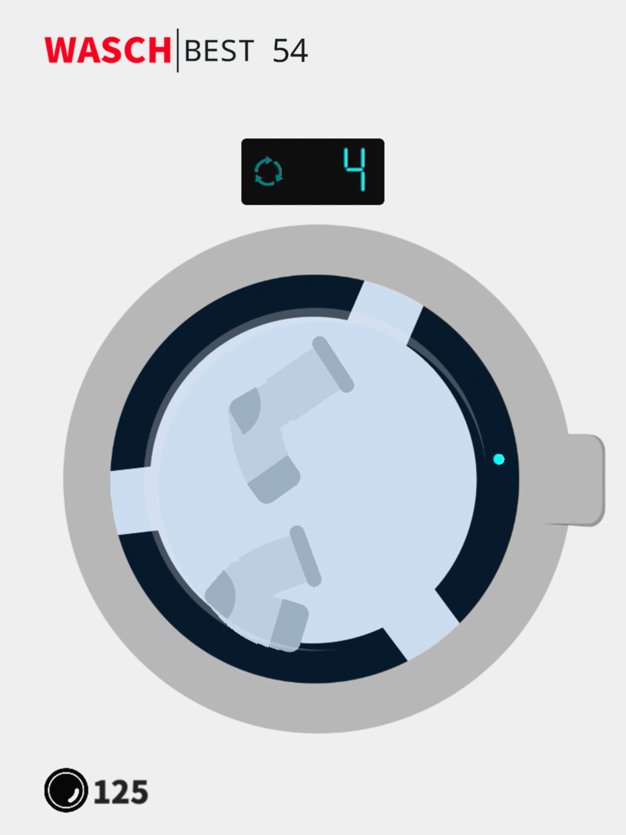 iTunes Description
Ever wondered how socks always get lost in the wash?
This one-button game solves the mystery!

You control the washing machine:
HOLD to SPIN.
RELEASE to STOP.
But wash out! They easily get lost during the tumble!
Forum Thread: Lost Sock (by Tim Kretz)
---
Poly City: Vengeance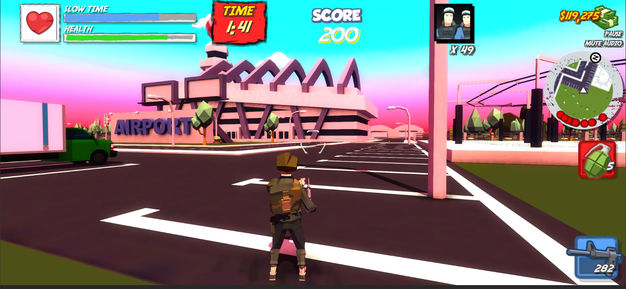 iTunes Description
In a seemingly pretty and calm city, all hell breaks loose. Our hero comes back and now pays back one by one.

Years ago our hero living in Poly City had to flee from the underworld. He was far away from all the family, friends. He gets back stronger and more ambitious. Unique characters, fastmoving stories! Take pary in a tag race throughout the city. Complete all the chapters and take your revenge. In this mysterious and sneaky city everthing is possible. You have got to be very careful and move cleverly.
Forum Thread: Poly City: Vengeance (by dedeGames)
---
RebirthM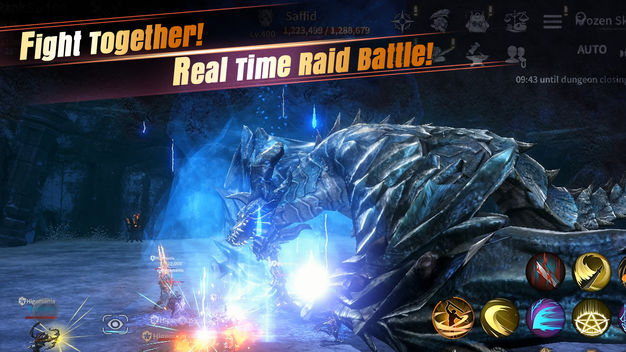 iTunes Description
Experience the same emotions of a PC MMORPG
Adventure, War, and Fantasy within a sprawling open world
We invite you to the world of RebirthM.
Forum Thread: RebirthM (by CARET GAMES)
---
Road to Valor: World War II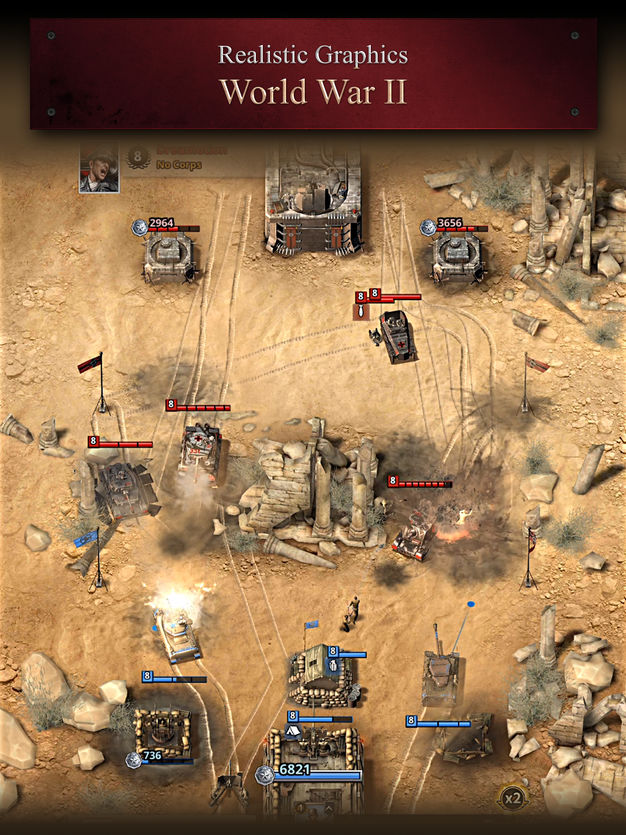 iTunes Description
Road to Valor: World War II is a real-time PVP strategy game where you can compete with global players around the world as a General of World War II, the biggest war in history.

Select "Command" that suits your own strategy style and collect various units to build the strongest troops. Fight against swarms of enemies in the realistically presented battlefield. Destroy enemy Headquarter and bunkers to get medals as well as the most glorious victory!
Forum Thread: Road to Valor: World War II (By Dreamotion Inc.)
---
Roterra – Flip the Fairytale
iTunes Description
Can you find your way in a world where the ground shifts under your feet with every move? Slide and rotate cubes in this gravity-defying world to find the correct path for Princess Angelica and her friends. Flip the world and you may just discover that the journey matters far more than the destination – and that stereotypes are not to be trusted.
Forum Thread: Roterra – Flip the Fairytale (by Dig-It Games)
---
Row Row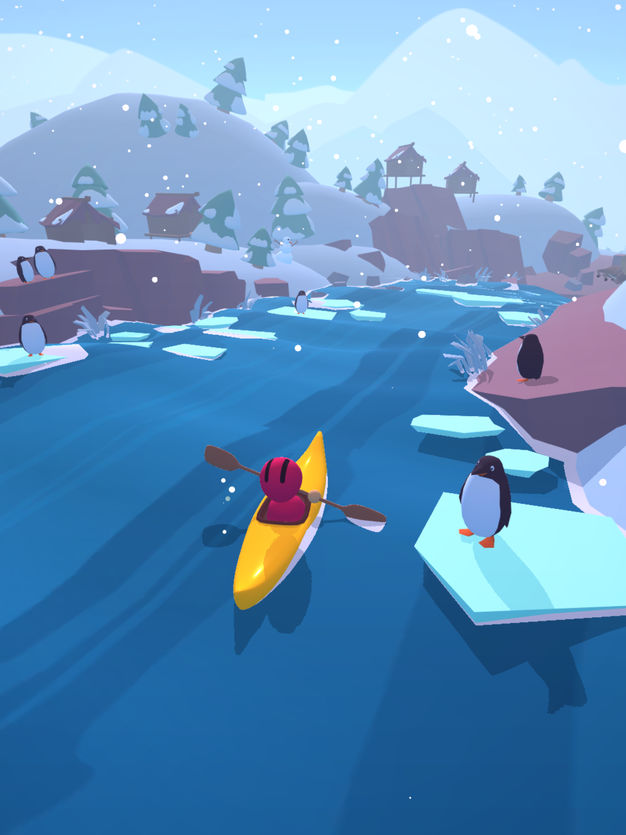 iTunes Description
Tropical rivers and steamy white waters await! Paddle down streams as fast you can with your favorite boat!

Become the Master Paddler and beat everyone in the leaderboards in each level!
Forum Thread: Row Row (by Part Time Monkey)
---
RUNA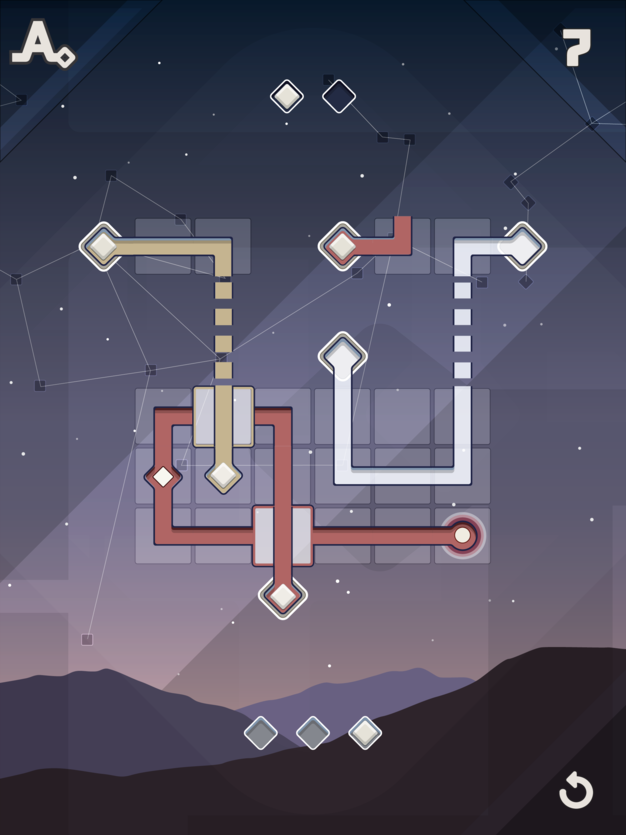 iTunes Description
Arrange the blocks and spread the light.
Irradiate the way up to the highest sky.

Set the order, set the route, set the focus.
Let the energy flows on the path of the Light.

RUNA – A way throughout the shadows.
A unique journey among stars, skies and distant lands.
Forum Thread: RUNA (by Nonostante)
---
SLIQ Bow Shooting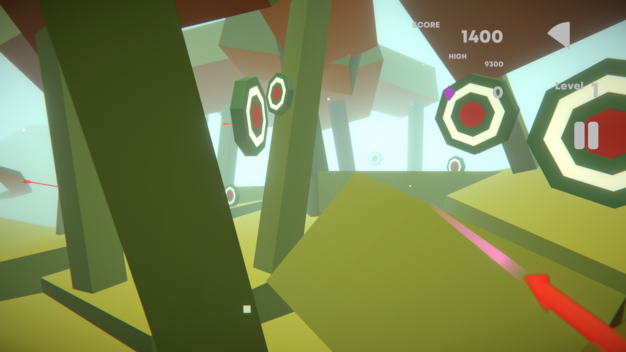 iTunes Description
Nock, Aim, Draw, Release and Destroy the targets with a single-finger, simple, intuitive control.

Glide through levels with a diverse geometry and mechanism.

Collect Crystals to Power-Up bows to fit your style. No In-App-Purchase is required.
Forum Thread: SLIQ Bow Shooting (by KuriboApps)
---
Snow Kids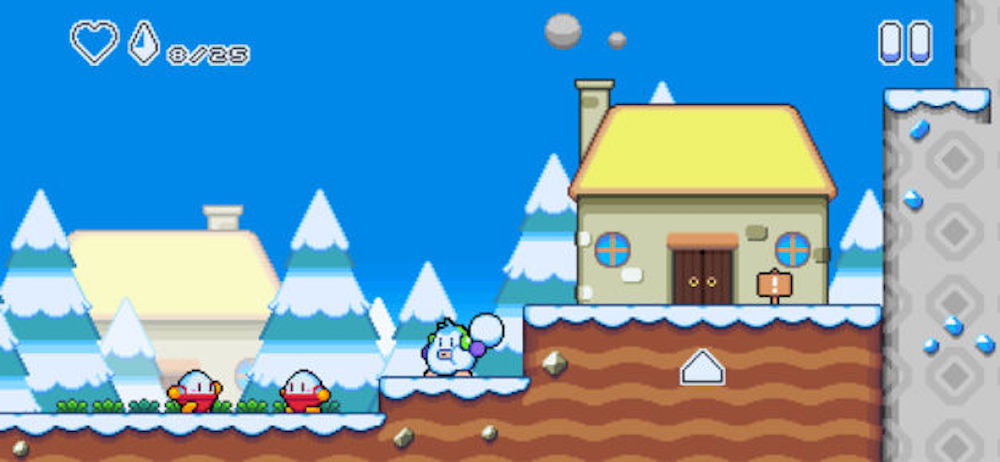 iTunes Description
Join the other kids on the block for the most epic arcade snowball fight.

Snow Kids is a quality platformer game with pure arcade action and retro goodness. Explore 4 different worlds and get ready to face an army of snow minions and epic bosses. Will you be able to reach the hot lava volcano?
Forum Thread: Snow Kids (by Neutronized)
---
Sonar Beat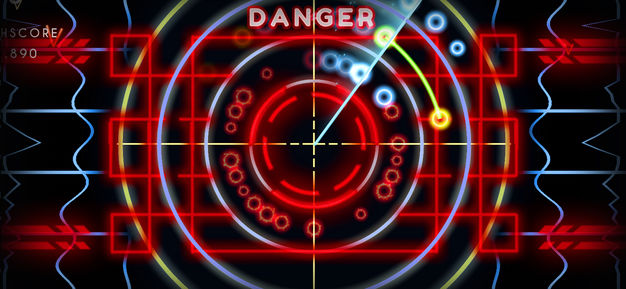 iTunes Description
Sonar Beat is a musical rhythm game with a twist: the notes follow a spiral structure, so the ones you miss will remain and will move forward to your center. If they reach it, you're dead. You play through a radar interface using your sensor cone to detect enemies approaching the center. Gameplay randomness ensure they won't always appear on the same point every time you play, so be careful. You must destroy each enemy at the precise moment that your sensor gets in contact with it. If you fail, the enemy will come closer by and you will ultimately lose!
Forum Thread: Sonar Beat (by Life Zero Entertainment, SL)
---
Spirit Roots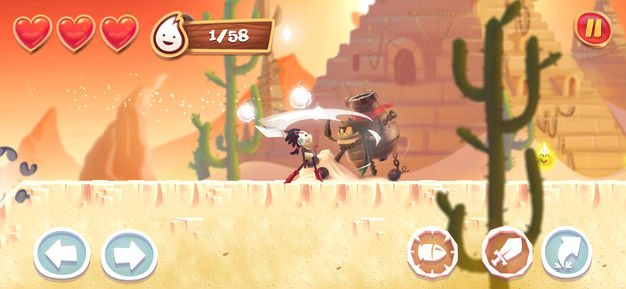 iTunes Description
Spirit Roots is a traditional 2D platformer where you run, jump, fight, evade traps, collect coins, and beat bosses. With a stitched-together artwork, the visual will remind you of the scenes from the movie Coraline.
Forum Thread: Spirit Roots (by FredBear Games)
---
Star Traders: Frontiers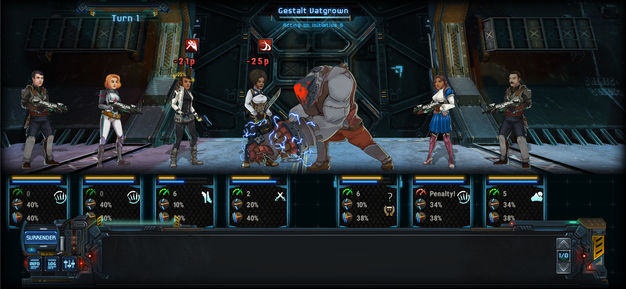 iTunes Description
You are the captain of a starship venturing through a massive open universe. Customize your crew and take command at the helm of your very own ship as you explore a galaxy torn apart by internal strife, alien threats, and political intrigue.

Command your ship and crew as a space pirate, merchant, bounty hunter, and more in Star Traders: Frontiers – an epic space RPG from Trese Brothers Games. Venture forth into a massive open universe, rich with adventure and the lore of the Star Traders. Choose your path by assembling and commanding your custom crew and spaceship in a constantly evolving galaxy torn by internal strife, political intrigue, and alien threats. Will you fly as a pirate terrorizing shipping lanes, join the solar wars as a military captain, or track targets across the stars as a fearsome bounty hunter?
Forum Thread: Star Traders: Frontiers (by Trese Brothers)
---
Starlit On Wheels: Super Kart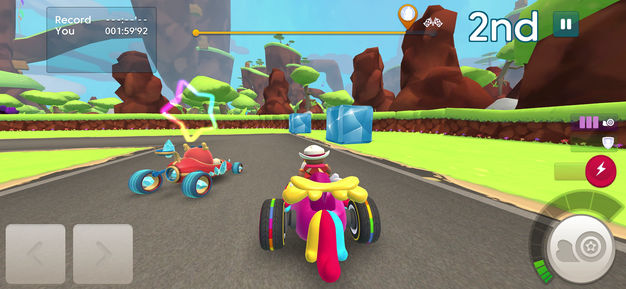 iTunes Description
Welcome to the ride of your life with the heroes from Starlit Adventures: Bo and Kikki! Help Bo and Kikki on a thrilling chase to recover the stars that the villain Nuru has stolen to power his magical motor.

During this exciting journey you'll confront breathtaking tracks and obstacles, and be challenged by enemies and creatures from the Starlit universe in championships full of fun and adventure. Along the way, you'll drive remarkable cars with special powers. While you enjoy this journey to save your friends, you'll upgrade your cars, collect rewards, assemble a trophy room and create your own tracks that other players can race and evaluate!
Forum Thread: Starlit On Wheels: Super Kart (by Rockhead Games)
---
Tacticool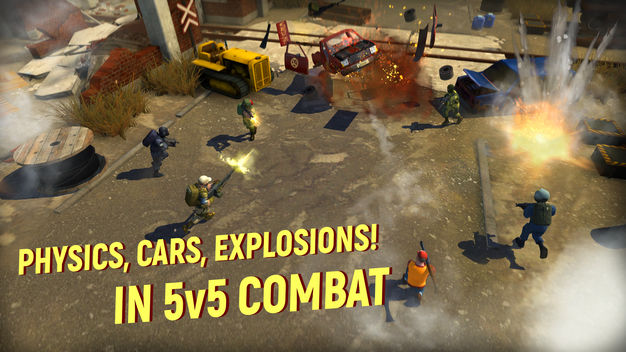 iTunes Description
Grab a car, pick up your friends, and fight your foes in this intense 5v5 mobile shooter with real-time physics, destructible environment, and fast-paced battles.

Play different classes of operators, buy and upgrade over 50 weapons and support equipment. Discover hundreds of unique tactics on 5 dramatic maps. Remember: surprise, speed, and courage of action are key principles to win.
Forum Thread: Tacticool (by Panzerdog)
---
Thor : War of Tapnarok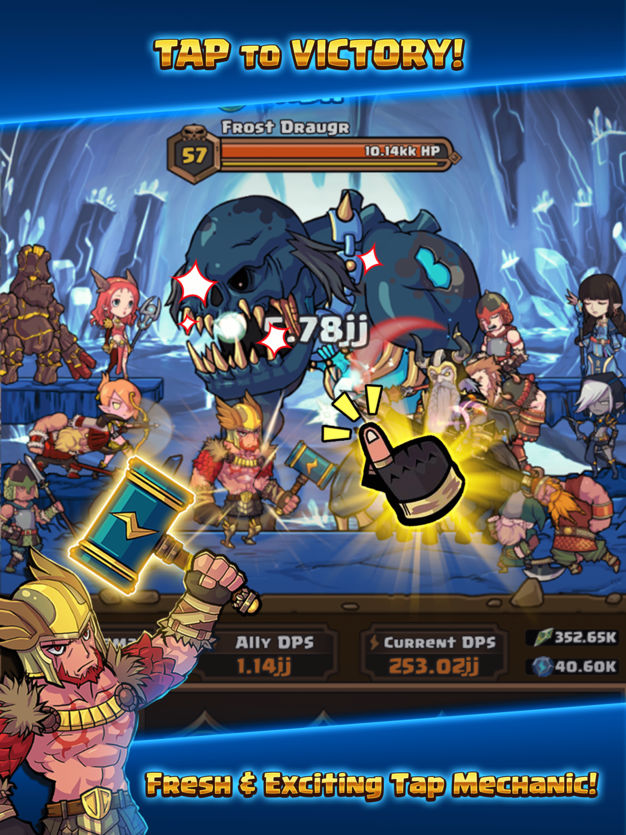 iTunes Description
After the great Norse war have settled, The evil god has taken over ancient Crystal Staff and intends to bring war upon the land.. Using the staff he opened the portals to all the realms and released all kinds of ugly monsters. They are now at the gates and Tapnarok is almost upon us.

It is your duty as son of god, king and the true ruler of all the nine realms to defend your home from the invasion.

Amazed by the might of god of thunder as he fights countless monsters with the help of his trusted allies.
Forum Thread: Thor : War of Tapnarok (by Appxplore (iCandy))
---
Trigger Fist G.O.A.T.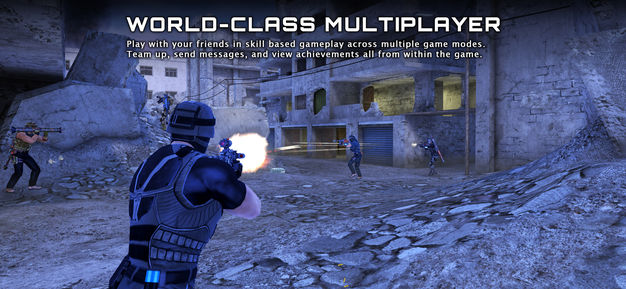 iTunes Description
Welcome to Trigger Fist: Global Operations Assault Team (G.O.A.T). The maker of Trigger Fist, Lake Effect Applications, again raises the bar on what mobile shooters can be.

By combining the best elements of a First Person Shooter (FPS) and a Third Person Shooter (TPS) into a hybrid perspective, Trigger Fist G.O.A.T. delivers the best of both – The Hybrid Person Shooter (HPS):
• Precision shoot-what-you-see combat
• Realistic, tactical sightlines with no corner peek
• Cinematic, see-how-awesome-you-look gameplay
Forum Thread: Trigger Fist G.O.A.T. (by Lake Effect Applications)
---