Legends of Andor ($4.99) is another one of those really complicated board games with a million different pieces, an elaborate rule set, and a base board game that not only seems to be really hard to find, but also costs around $100 on the secondary market (with a bunch of expansions you can add). That's almost the perfect recipe for a really good digital version of a board game as you don't need to worry about all the pieces, the game handles the rules and teaches you them with a tutorial, and you can just buy it from the App Store for five bucks instead of trying to track down the physical version. It's reviewed fairly well on Board Game Geek, with Legends of Andor winning a few awards when it was released and featuring a overall complexity rating as of this writing of 2.76 out of 5.
Anyway, in the game you can choose a hero and then do your best to defend the mystical land of Andor. Your hero can be one of four classes, which nicely fall into the fantasy tropes of warriors, magic users, archers, or dwarves. The interesting thing about Legends of Andor is it's a narrative-based board game, with a legend deck being used to tell the tale, and with each new legend card that's added to the game new effects come into play in the game world that players will need to react to.
Legends of Andor on mobile also has a full-featured single player mode which introduces players to the rules of the game via an extensive tutorial, which again, is one of my favorite things about these digital ports. How the multiplayer works in this game is a bit of a mystery to me, as it seems like by default it has pass and play mode with two characters, and maybe I just need to play through the incredibly long tutorial to unlock other options? (I'm waiting to hear back from the developers on this still.)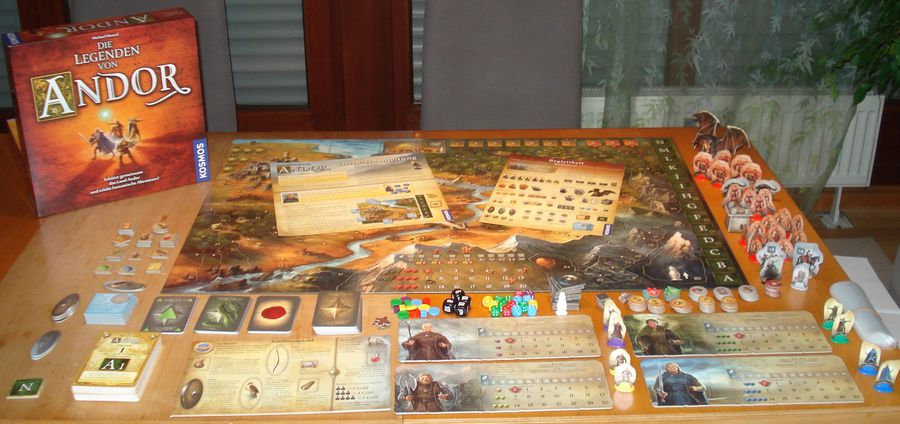 But, hey, if you're super wild about Legends of Andor, or like the idea of a narrative-based board game you can play by yourself on your iPhone or iPad, this seems like a good way to spend five bucks today.
Update: The developers just got back to me, looks like this is a completely single player experience on mobile-
We made it a single player game because the playing time of a game would have been endless in a cooperative game and players having to communicate all the time. Still the game mechanisms work like in the board game. The players have to master 12 new legends with his four heroes. And they can play an additional game if there are no friends around.