The original Nonstop Knight (Free) from Kopla Games that was published by Flaregames was a clicker meets action RPG with loads of loot. It debuted on iOS nearly 3 years ago and has since seen a spinoff with Chuck Norris. Read about that here. Today, Flaregames and Kopla Games announce a full sequel in the form of Nonstop Knight 2. Watch the trailer for the original game below:
The idle action RPG followup is set to arrive this year and will still include single handed one thumb gameplay with various changes to make it feel more like an action RPG on mobile according to the developer. They also claim that this sequel will feature a significant social component. The original is free to play so it is going to be interesting seeing what this big social component is since they are promising to set a new benchmark for mobile action RPGs with this release which is a big task. The screens below are from the original.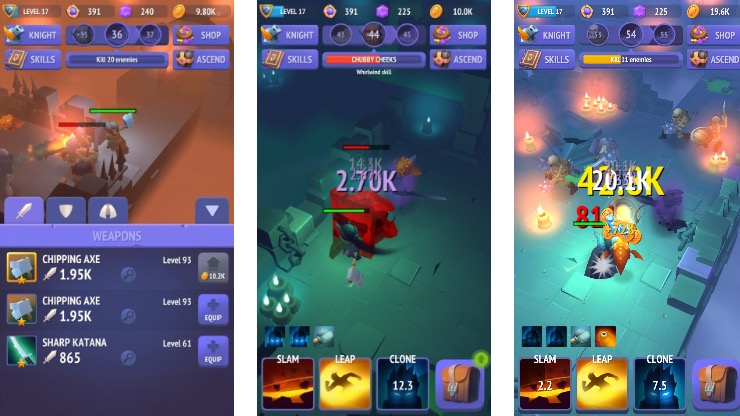 If you've never played the original, check it out on the App Store for free. Read our review of it here. Nonstop Knight has been played by more than 15 million people since it debuted nearly three years ago. Are you looking forward to playing a new Nonstop Knight game or have you already found something else to satiate your mobile action RPG thirst?