Hello, gentle readers, and welcome to the SwitchArcade Round-Up for January 11th, 2019. Today we've got some interesting news of upcoming titles, a bunch of cool new releases, and some sales that are perhaps not super-exciting but exist nonetheless. We've also got a few stragglers that slipped out yesterday after I'd already written up the new releases for the day. Let's cast the die!
News
'Final Fantasy X/X-2 HD' and 'Final Fantasy XII: The Zodiac Age' Arrive in April
After Square Enix announced that roughly half a dozen or so Final Fantasy games would be coming to the Switch, all that remained was to wait for some release dates. While we still don't know when Final Fantasy 7 or 9 will arrive, we now have dates for the remakes of the PlayStation 2 era games. Final Fantasy X/X-2 HD comes out on April 16th, with Final Fantasy XII: The Zodiac Age hitting two weeks later on April 30th. That's a lot of Final Fantasy in a little time, but I'm super-happy that Final Fantasy XII will be available on a handheld for the first time.
Next Week Sees the Release of 'Dragon's Lair Trilogy' on Switch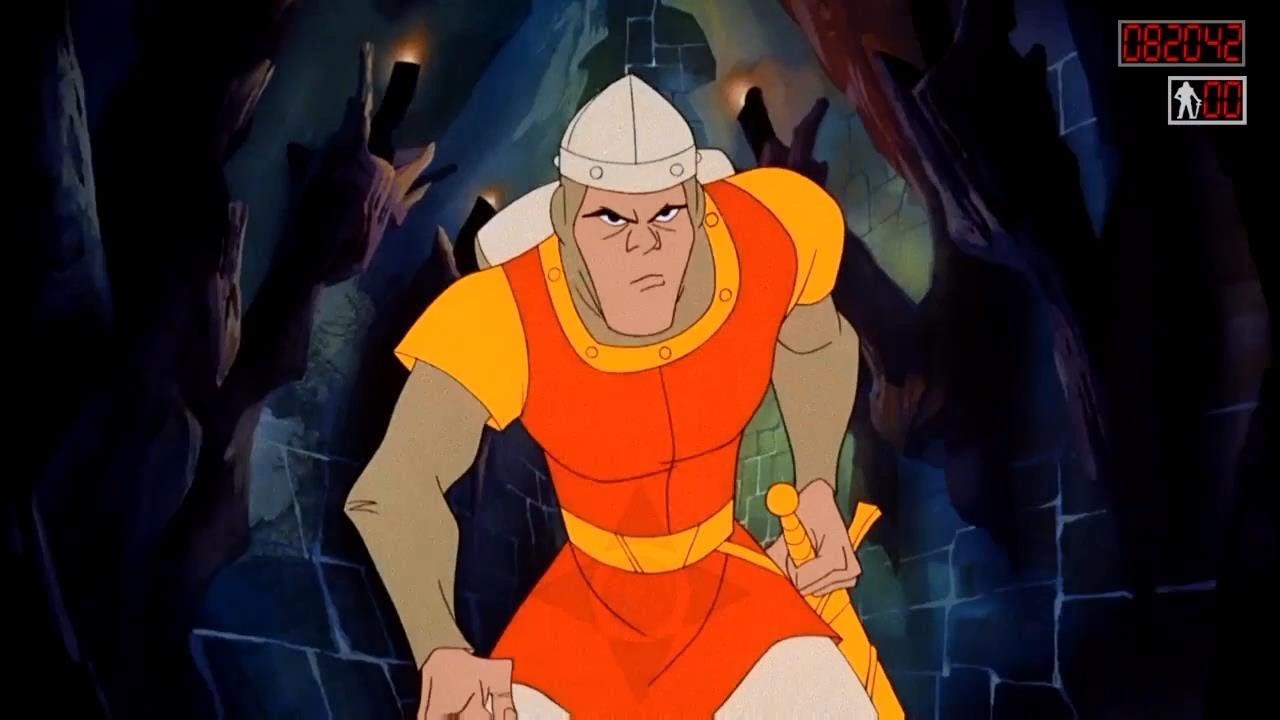 Regular readers know I certainly appreciate the classics, but I'm somewhat baffled by the fact that Dragon's Lair is still popular enough to justify re-releases on everything from DVD players to smartphones. Sure, the animation is incredible, but is it really something people want to replay? I guess so! Anyway, the game is coming to Switch along with its sequel Dragon's Lair 2 and sister title Space Ace in the form of the Dragon's Lair Trilogy. You can pick it up next week if you want to see where the whole QTE mess really got going.
'War Tech Fighters' is Coming to Switch Later This Year
If you like smashing giant robots against bad guys, you might have an interest in War Tech Fighters. Developed by Drakkar Dev, this game came out on PC in the middle of last year, putting players in the cockpits of deadly mechanical machines of war. Today, publisher Blowfish Studios announced that War Tech Fighters is being brought to the Nintendo Switch. It's set for a vague release date of Q2 2019, so you can look forward to jumping into one of three different classes of War Techs and battling your way through more than 30 stages. Can you customize your Tech? Yes, you can.
New Releases
Voxel Sword ($7.00)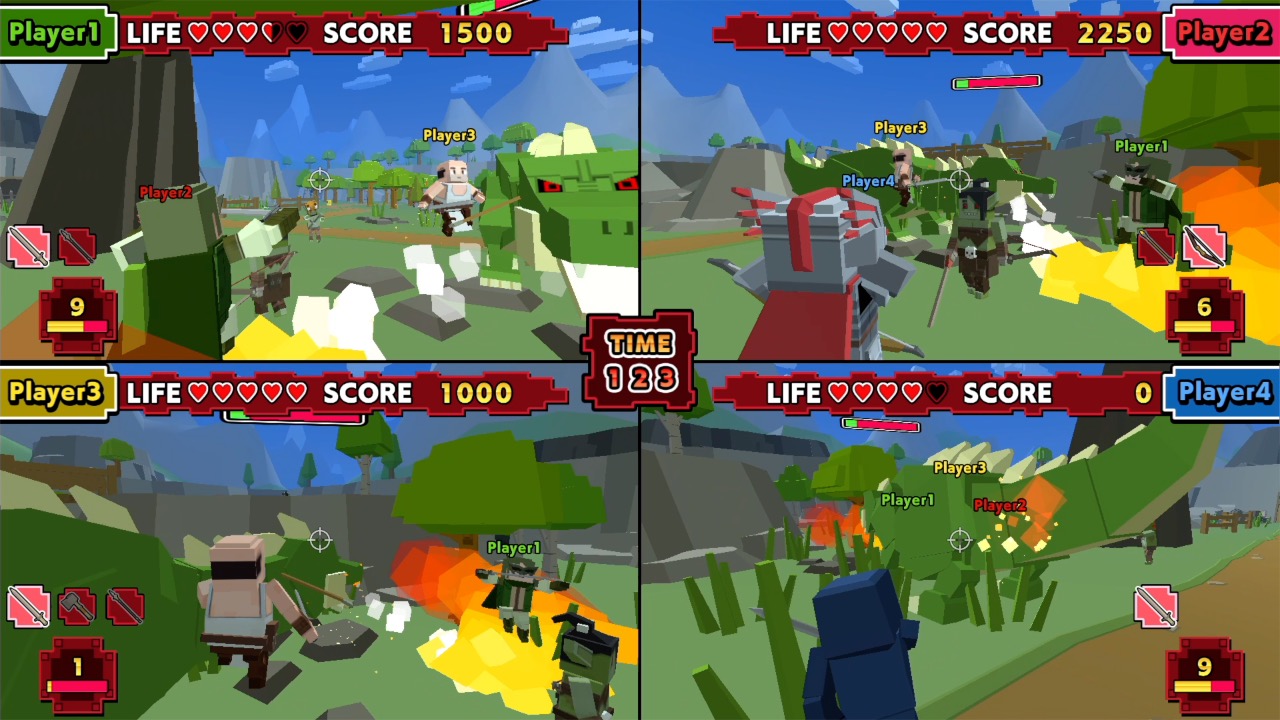 I don't know. This one kind of looks like junk to me, but maybe I'm just missing something. You battle through a bunch of stages doing melee combat in worlds with an art style that is clearly biting off of Minecraft. It also has a multiplayer mode where I guess you can bash away at each other? It just looks kind of cheap in action. Collision seems funky and I just don't know how much joy you're going to get out of simple, clunky combat like this apart from laughing at it for a minute or two.
Samsara Deluxe Edition ($9.99)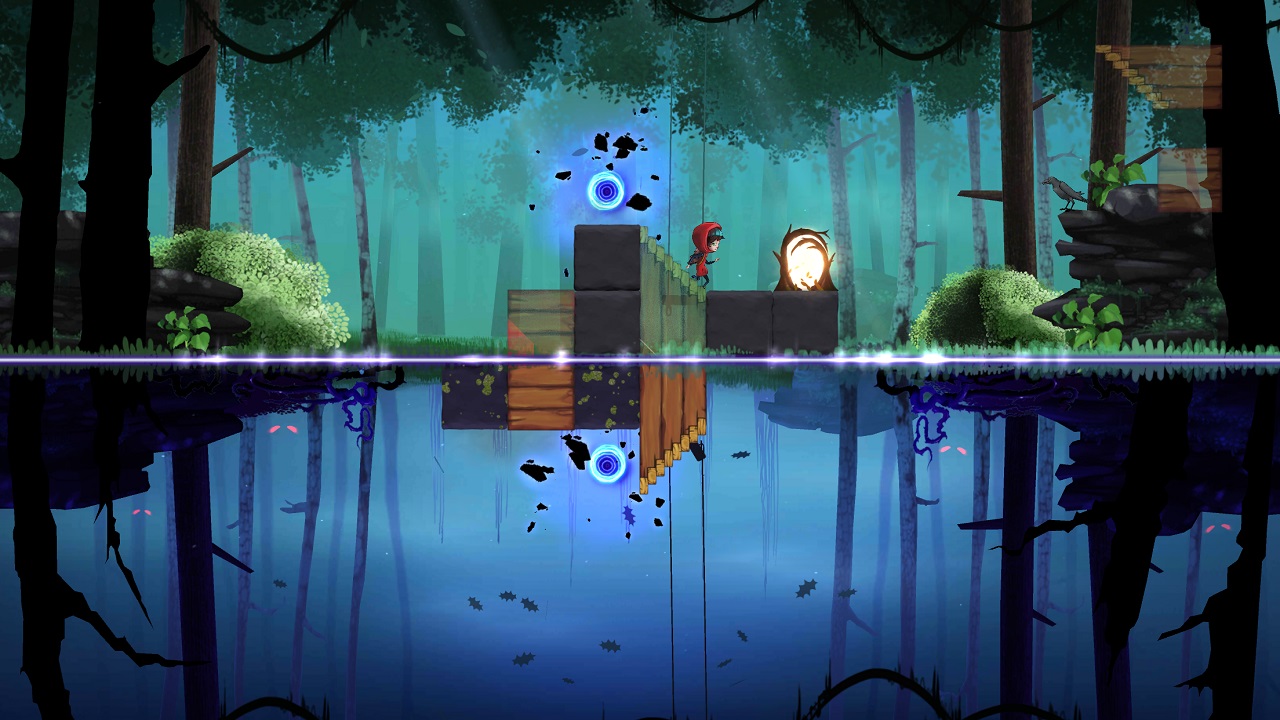 Samsara is an interesting puzzle game where you need to place objects and manipulate the environment to reach the exit of each level. The gameplay twist involves a reflected version of each stage that occupies the bottom half of the screen, where certain things are laid out differently. Placing objects in on area will mirror them on the other half, so you have to consider carefully where you should put each piece in order to move on. It's alright, though its run time is a bit longer than its fresh ideas hold out for. This Deluxe Edition adds 24 new levels that take place in a new realm, along with a new block type to spice things up.
Number Place 10000 ($5.89)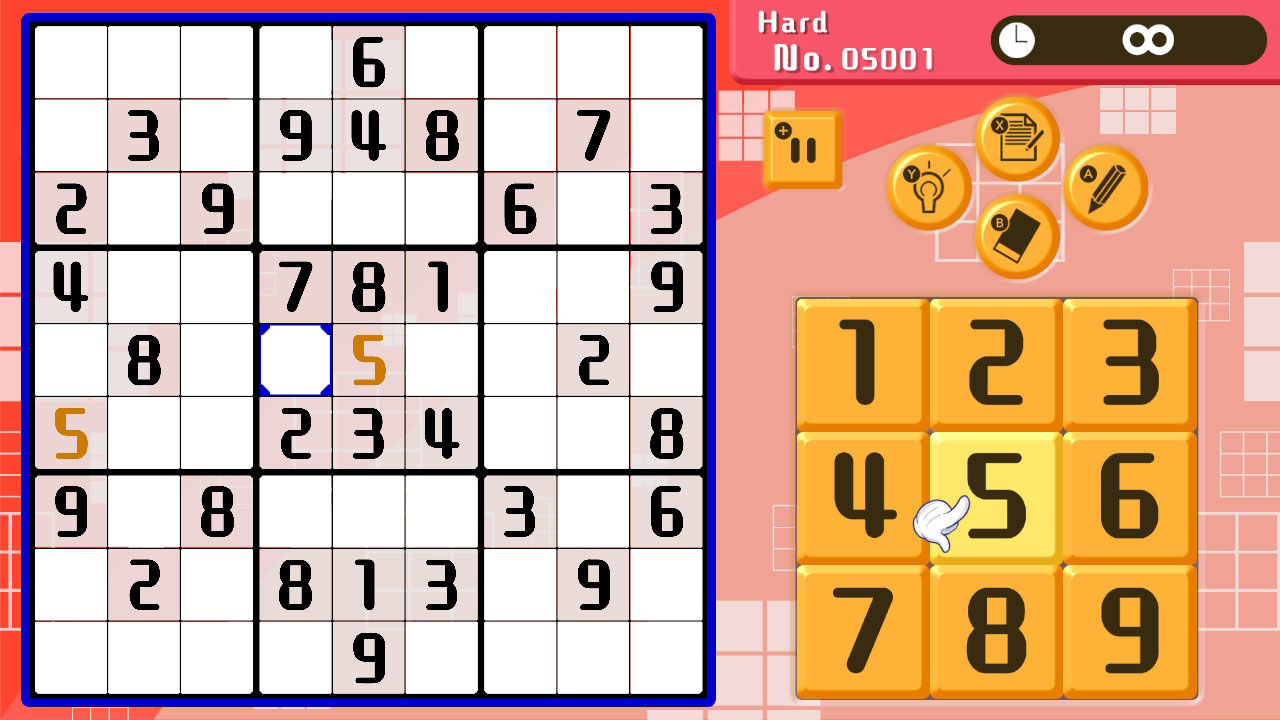 I mean, it's just Sudoku, isn't it? Yes, it is. It apparently has 10,000 puzzles, so I guess that's nice? The most interesting thing about this game is that it comes from Success Corporation, the company behind games like Cotton, Rondo of Swords, and Touch Detective. Apart from that, this is just a bog-standard Sudoku game, which isn't exactly a rare commodity on the Switch. Woo-hoo.
Neko Navy: Daydream Edition ($12.99)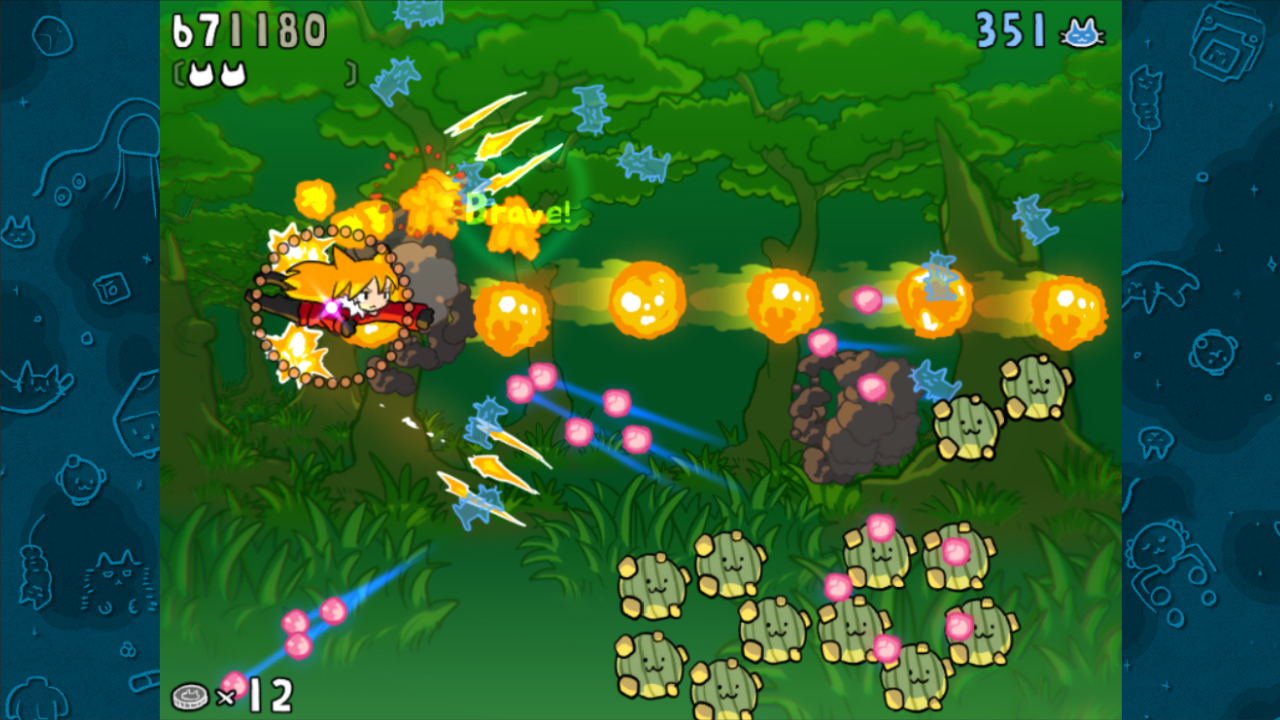 Okay, so this is a horizontal shoot-em-up where you play as one of six different cats and soar through the air blasting away at weird enemies. One of the cats is, as depicted above, a catgirl. It looks silly, it sounds stupid, but it's not all that bad to play. It reminds me a bit of Flying Hamster, albeit with more bullet-hell in its design. Apparently the ending is pretty interesting, but I haven't seen it yet, so I don't know about that. This special edition adds an endless mode and re-balances the difficulty.
Marble Power Blast ($2.99)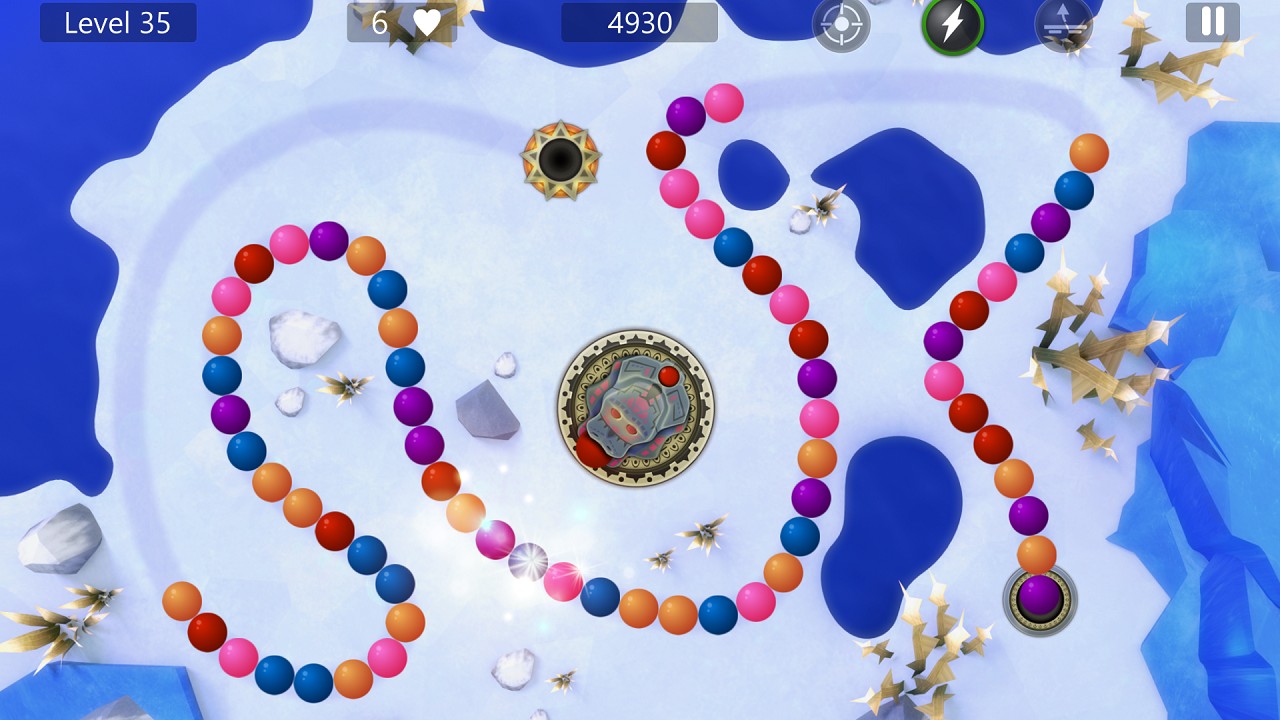 I mean, it's just Puzz Loop, isn't it? Yes, it is. It apparently has 50 levels, so I guess that's nice? Sometimes I get to thinking that if the Mitchell Corporation had a nickel for every copy of a Puzz Loop rip-off that was sold, it would still be actively making new games instead of existing in a zombified state. Well, whatever, that's show business. I think you're better off buying one of the Sparkle games if you're looking for one of these sorts of games on your Switch, but this is certainly the cheapest non-sale option.
Guns of Mercy – Rangers Edition ($11.99)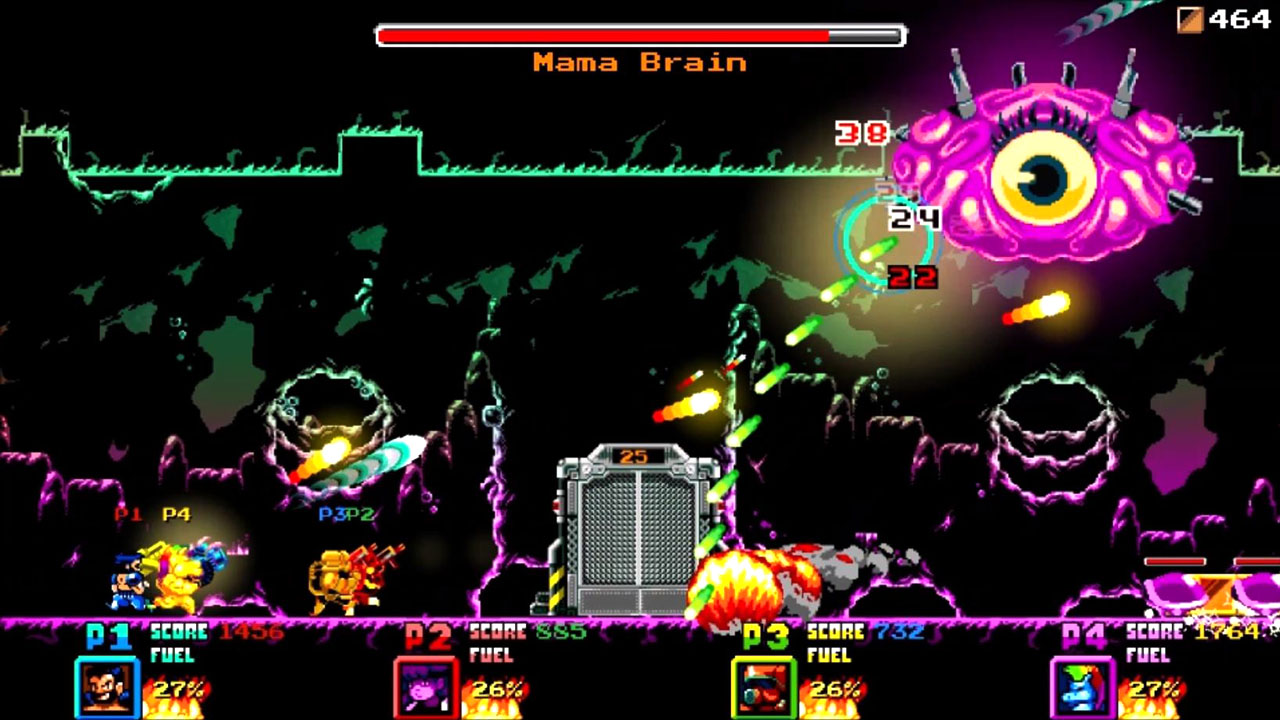 Remember when DVDs first started really taking off and marketing people got the cheeky idea of giving everything a custom "_____ Edition" subtitle? Sometimes I feel like that's back to being a thing on Switch. Anyway, this was a fun but not spectacular free-to-play gallery shooter on mobile, and now it's on the Switch in an enhanced form with the free-to-play shenanigans stripped out. This version has a multiplayer mode for up to four players so you can blast away with some buddies. It's okay, but I don't know if it's "over $10" okay, you know? If you loved the mobile version, though, you'll probably like having this more player-friendly one.
Bubble Shooter DX ($2.99)
I mean, it's just Puzzle Bobble, isn't it? Yes, it is. It apparently has hundreds of great challenging levels, so I guess that's nice? Yes, I'm doing this on purpose to make a point. This one comes from the same people as Marble Power Blast, and it looks just as cheap and derivative of its source material. There's a perfectly good version of Puzzle Bobble already available on the Switch, so please try to support the original rather than a naked copy that frankly adds no ideas of its own.
Big Crown: Showdown ($12.99)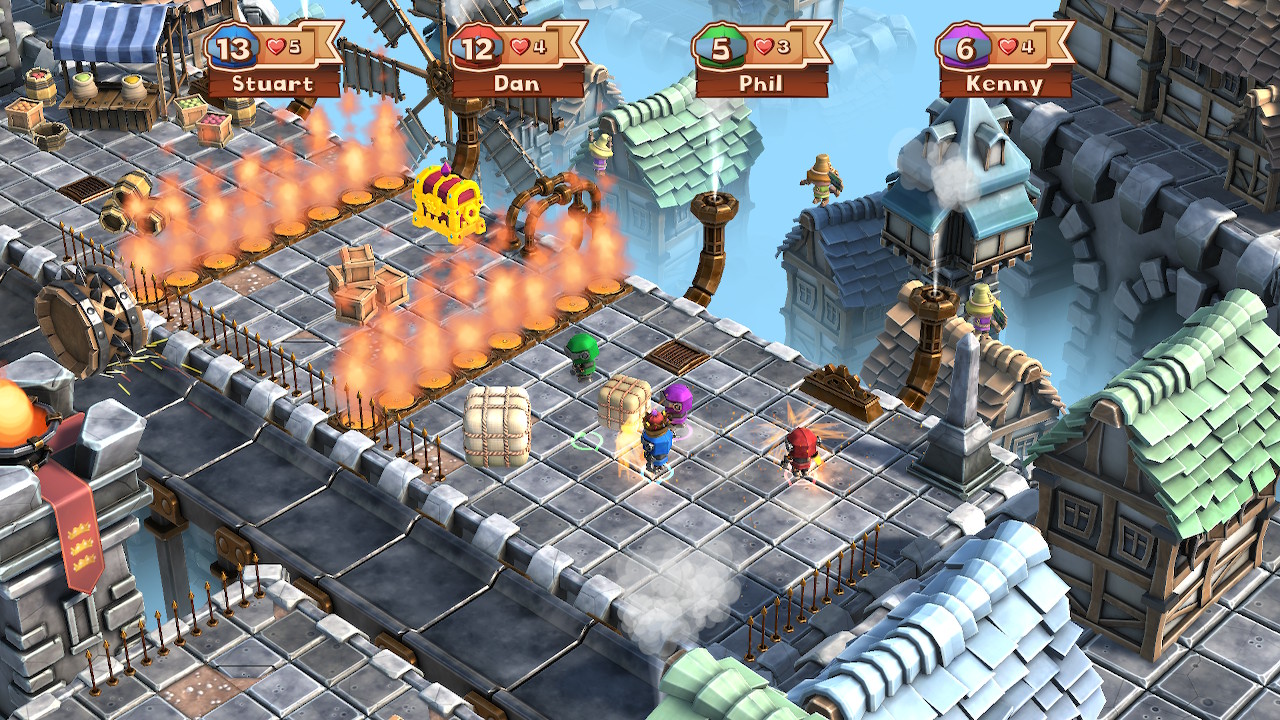 This is a beat-em-up party game where up to four players battle their way through stages, trying to reach the end with the highest number of lives. Or you can just kill all of the other players and win by default. Lots of options open to you here. There are three different worlds, each with their own environmental hazards and traps, and the whole thing has a colorful, cute look to it that belies the familial discord is it sure to bring to any who play it. It's simple enough that you can probably put a controller in the hands of someone who isn't used to playing games and get them up to speed pretty fast. At the same time, it's all just a little too basic and repetitive to hold much lasting appeal.
Apocalipsis Wormwood Edition ($9.99)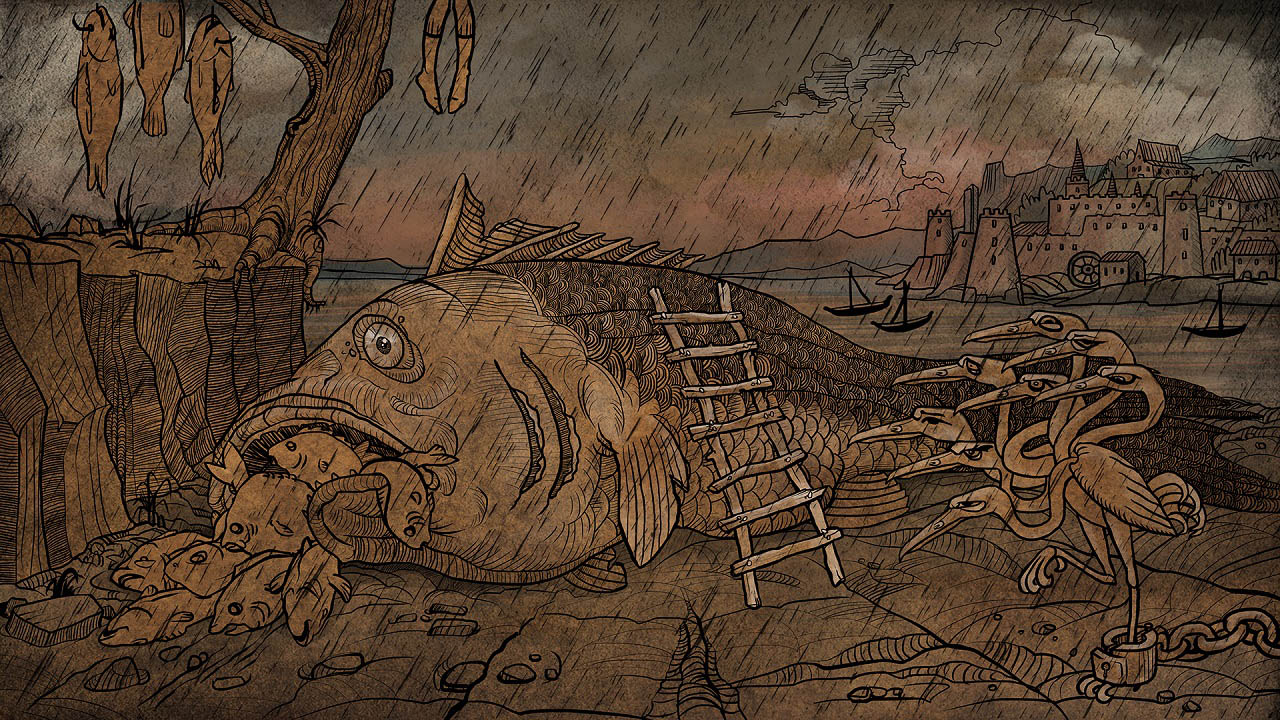 This is a fairly straightforward point-and-click adventure game with a pretty cool presentation hook. Woodcut art comes to life as you explore and try to jam this thing into that to make more cool locations open up. The story's okay at best, the puzzles are kind of boring, and the whole thing just sort of lives or dies on how excited you are by its unique look. The Wormwood Edition includes an extra prequel story called One Night in the Woods, so even though the Switch Tax is alive and well here, you at least get more content for the extra money.
Tales of Vesperia Definitive Edition ($49.99)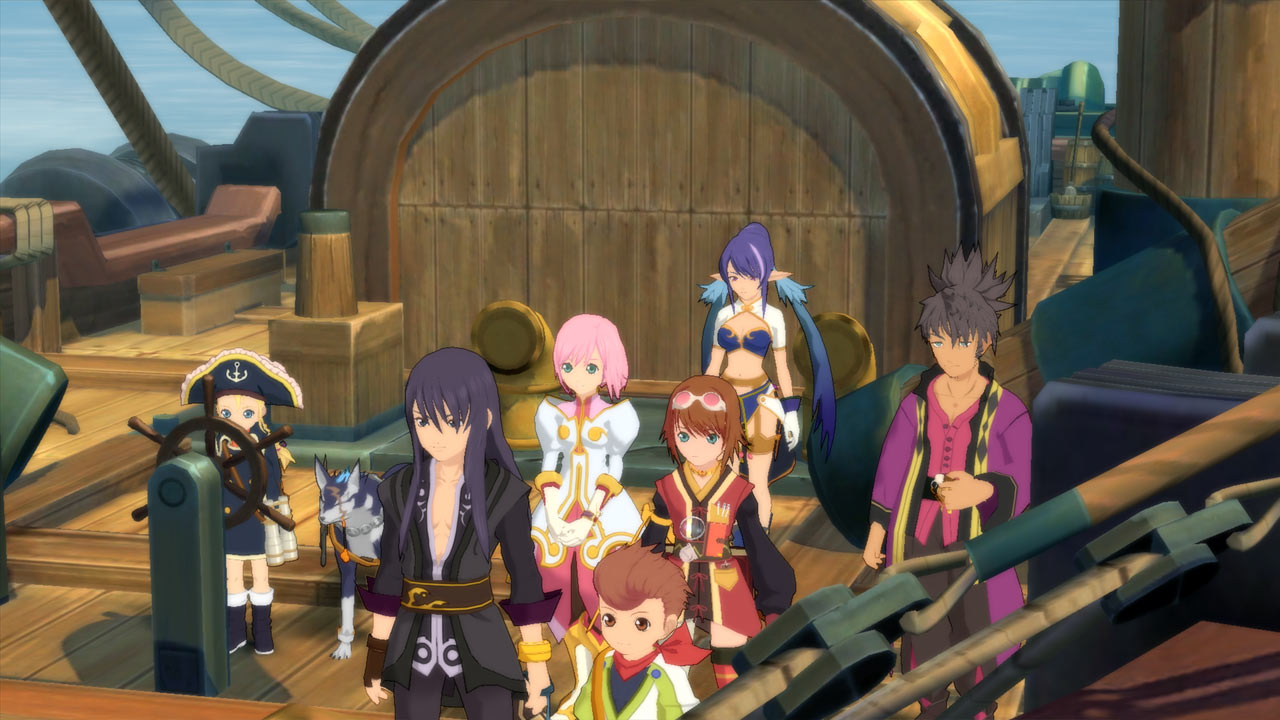 SwitchArcade Recommended!
Although I love RPGs like Joanie loves Chachi, I'm not the hugest fan of the Tales games. But I have many friends who adore the series, and I've been assured by almost all of them that Tales of Vesperia is one of the best games in the series. It originally launched on the Xbox 360 back when Microsoft briefly pretended to give a squirrel's hindquarters about Japan, but an enhanced version that came later to the PlayStation 3 was never localized. Many, many years later, English fans can now enjoy Tales of Vesperia in its complete form on a variety of platforms. The Switch version is excellent, and at least for me, is the one to get due to being able to take it on the go.
Stellar Interface ($12.99)
If you loved Steredenn's brand of shoot-em-up blended with roguelite aspects, you might be interested in Stellar Interface. It's not exactly the same, but it is a mix of shoot-em-up and roguelite that will test your patience in the way that only the child of those two genres could. To be honest with you, I don't think this is as good as Steredenn at all, but it's not too bad. If you've exhausted that game, or just find it too freaking hard, you might want to park your car here.
Hive Jump ($9.99)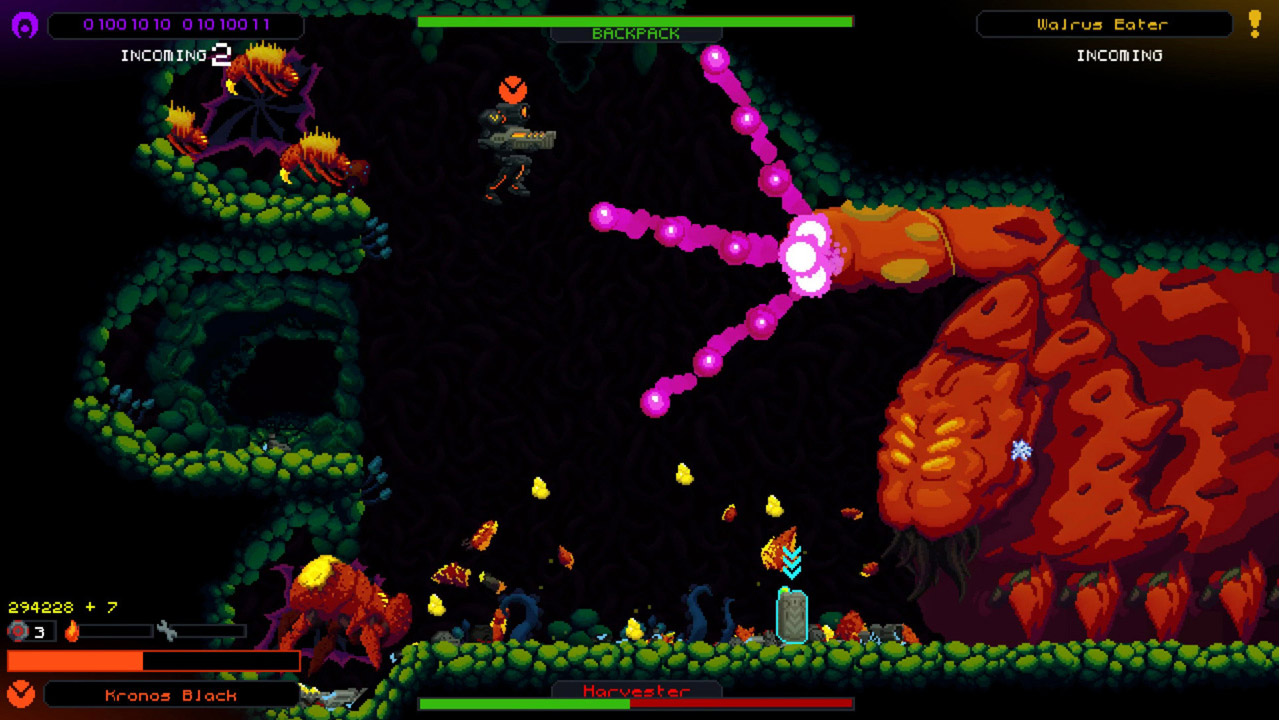 This was a late release on the Wii U, which means its initial release was as unnoticed as a quality premium game on mobile. Was it a grave injustice? Is this a hidden gem waiting to be discovered by the masses? Well, it's alright. It's a multiplayer action-platformer with roguelite elements, a combination that isn't quite as exciting as it was a couple of years ago. If you have room in your heart for another game with that kind of description, you might want to give Hive Jump a look.
New Super Mario Bros. U Deluxe ($59.99)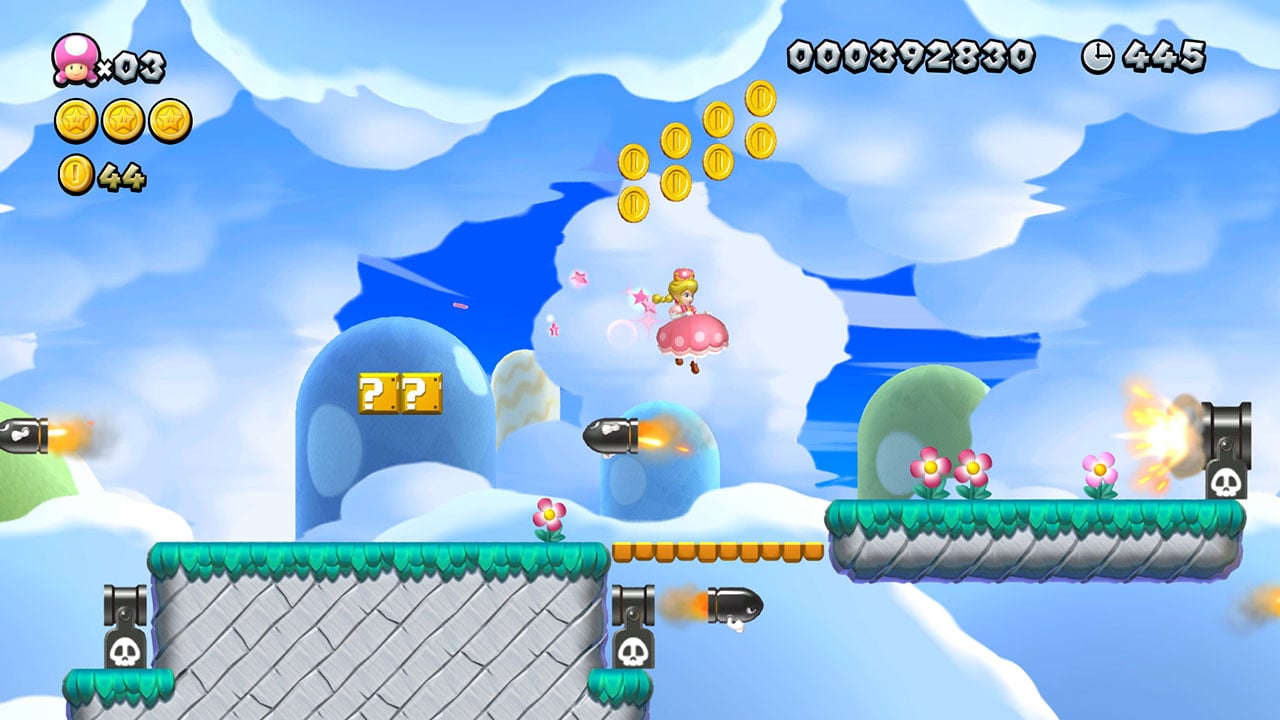 SwitchArcade Recommended!
While I'm right there at the front of line in the opinion that the New Super Mario Bros. aesthetic has run its course and needs to be taken out back and shot, this really is the apex of the four-game series. The level designs are brilliant and inventive, equally fun to roam through on your own or to tackle with a friend. There's plenty of challenge here as well, and this version comes packed with the New Super Luigi content that was sold separately on Wii U. You get a lot for your money here, and if you missed out on this game in its original form, it's an absolute no-brainer purchase. It also accidentally gave us Bowsette, and that's… that's a thing for sure.
Sales
Yeah, things are back to normal alright. What we've got here is a mix of new game discounts, pre-order discounts, and some games that seem to drunkenly swagger on and off sale every few weeks. I suppose if you're looking for a highlight I'd point at Lichtspeer, but I think your money is better put towards some of the great games that came out this week instead.
New Games on Sale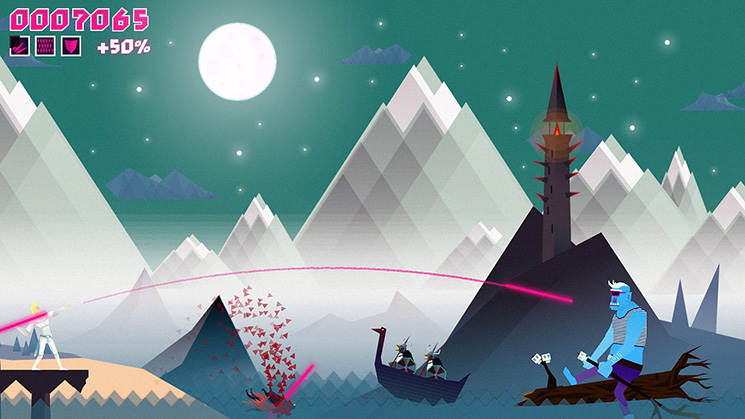 Voxel Sword ($6.30 from $7.00 until 1/27)
Neko Navy – Daydream Edition ($11.69 from $12.99 until 1/24)
Apocalipsis Wormwood Edition ($7.99 from $9.99 until 1/17)
Old School Racer 2 ($5.35 from $7.99 until 1/18)
The Jackbox Party Pack 2 ($14.99 from $24.99 until 1/24)
Lichtspeer: Double Speer Edition ($4.99 from $9.99 until 1/20)
Tower of Babel ($2.51 from $5.99 until 1/30)
Butcher ($4.99 from $9.99 until 1/30)
Earth Atlantis ($7.49 from $14.99 until 1/24)
Superola and the Lost Burgers ($1.99 from $5.99 until 1/28)
The Inner World – The Last Wind Monk ($7.49 from $14.99 until 1/24)
Toby: The Secret Mine ($5.99 from $11.99 until 1/24)
Final Light, The Prison ($2.93 from $6.99 until 1/30)
The Inner World ($5.99 from $11.99 until 1/24)
Super Blackjack Battle 2 Turbo Edition ($3.99 from $7.99 until 1/24)
Shikhondo – Soul Eater ($4.75 from $13.99 until 1/24)
Joggernauts ($7.49 from $14.99 until 1/24)
Tied Together ($7.49 from $14.99 until 1/24)
Roarr! Jurassic Edition ($4.79 from $7.99 until 1/17)
Dexteritrip ($4.99 from $6.99 until 1/21)
Double Cross ($14.99 from $19.99 until 1/24)
Pikuniku ($11.69 from $12.99 until 1/24)
Paper Wars: Cannon Fodder Devastated ($4.99 from $9.99 until 1/16)
Sales Ending Tomorrow, Saturday, January 12th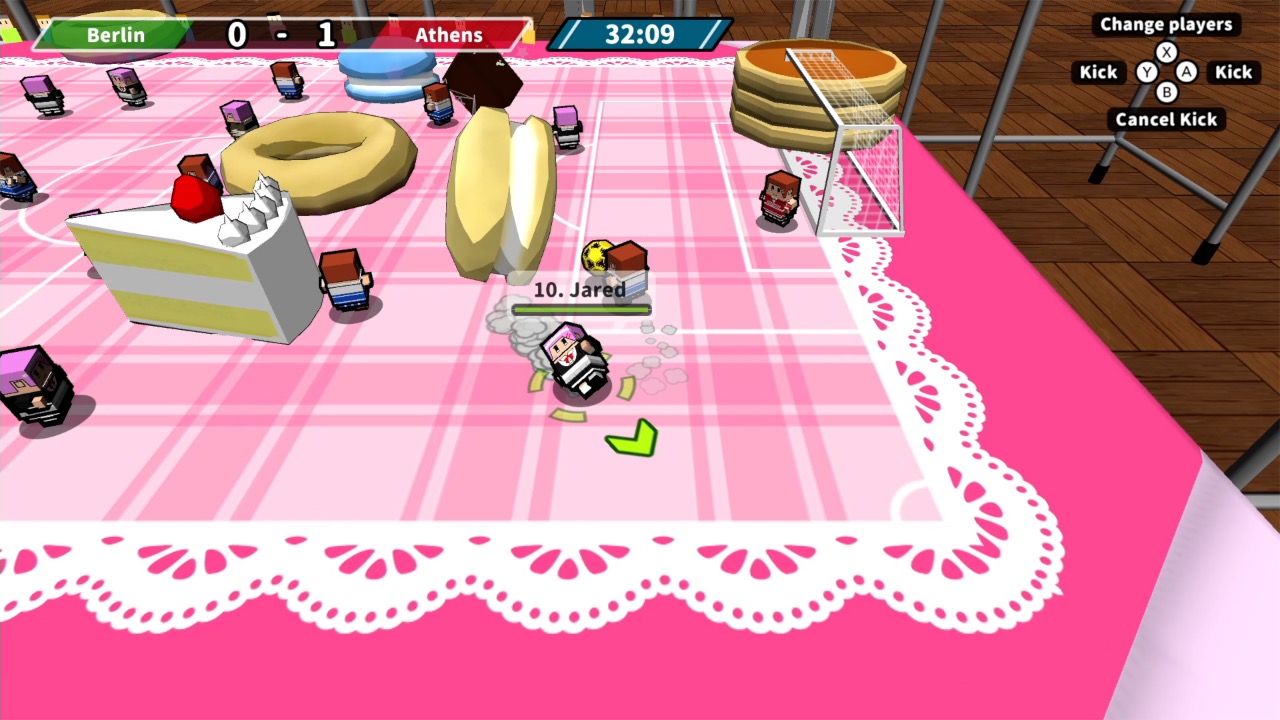 Chalk Dash Carnival ($3.54 from $7.09 until 1/12)
Desktop Soccer ($5.68 from $7.11 until 1/12)
Voxel Shot for Nintendo Switch ($6.40 from $8.00 until 1/12)
That's all we've got for today's SwitchArcade Round-Up. With the weekend upon us, we're sure to get some interesting news for the Monday edition. But most importantly, there's time to play some of the awesome games that came out recently. What are you all playing this weekend? Feel free to comment below and let me know. As always, thanks for reading.