Going further into this week, it looked like we were in for a pretty quiet time in Arena of Valor. The early weeks of a new year can either be a slow start or a massive push to build up momentum, but the momentum already seemed to be slowing down.
For AOV, things kicked off pretty strong with the announcement of an SAO crossover and plans to introduce Aquaman surfing in just a week before. And while there isn't a whole lot of new content to talk about this week, there is more drama unfolding that paints a sorry picture for the state of the game.
You've clicked through to the 35th Arena of Valor weekly roundup. Let's dig through the mud!
Cracks Widen As A Faithful Moderator Quits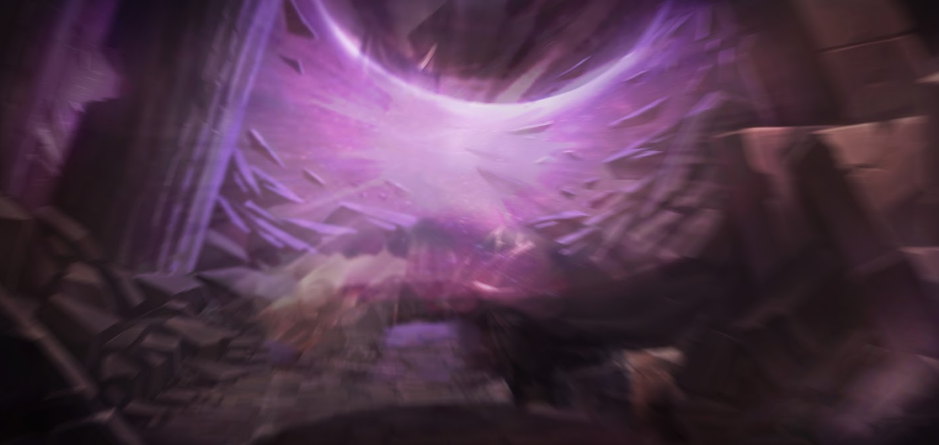 Just when we thought we'd be breezing through this week with little more than a few new skins and Codex challenges, one Reddit post climbed far above the rest on Thursday afternoon.
Submitted by a disgruntled third-party after a spat over on the game's official Discord server, Arena of Valor has lost a dedicated moderator through what the community can only interpret as disrespectful management from the Tencent employees expected to grow and nurture the game's fanbase.
The former moderator, known as Justin or "TheMask", handed in his resignation publicly on the server, saying that he wanted to "explain to everyone the uncomfortable situation" which prompted the blowout. Justin described how years of professional-level work done for the game's backend – like reworking the official subreddit page, to optimizing the bot code – went largely unnoticed when his day job and family life needed to take priority for a few weeks.
Justin revealed previous roles in helping rework the Report System algorithm for Valve's DoTA 2, painting a picture of how fortunate the Arena of Valor community was to have him on their side for what amounted to a paltry $15-20 worth of in-game currency a month. He had been attempting to convince higher-ups to take the community's cries for a better report system to heart. His suggestions went largely unnoticed for nine months, and his past contributions were largely forgotten about when the Discord channel's management team voted to demote him back onto the moderator "Trial" program for being "inactive" as he traveled for his day job and cared for a hospital-bound family member immediately after.
Disappointed in how the server team was no longer "that family we were back in the day", Justin said "people were right, this is indeed becoming a dictatorship" before signing off and releasing the code he wrote and provided to Tencent to the general public.
One moderator involved in the vote to demote Justin publicly apologized in the thread, whereas the community as a whole resonated with the piece and continued to voice their concerns over the game's lack of community management. Players had complaints during the Nick Zazzer days prior to his dismissal, but we never thought things would get objectively worse.
Community Plays Video Shows Tencent Cares – Almost
Putting the last topic into perspective, the first episode of the Community Plays series went live on YouTube this week. The conclusion of around 3 months of production work, the video highlights the best player-submitted Arena of Valor clips by immortalizing them in a fairly well-polished montage video complete with professional casting from the game's own Tj.
But if Justin's resignation is anything to go by, this is the video he was talking about when he said "I came up with the clip contest". Apparently slated to release onto YouTube a week after submissions were finalized, the video didn't go up until around two months after submissions closed, with Justin reassuring readers that those featured in the video have yet to receive the prizes promised to them for their winning entries.
The first episode itself received a warm reception on YouTube and looks like the kind of community involvement we've all been asking for, but given the apparent long lead time outlined by Justin up above, the cracks in the game's project management seem to be showing through.
The video has since become unlisted on YouTube.
Florentino Challenges You To Duel!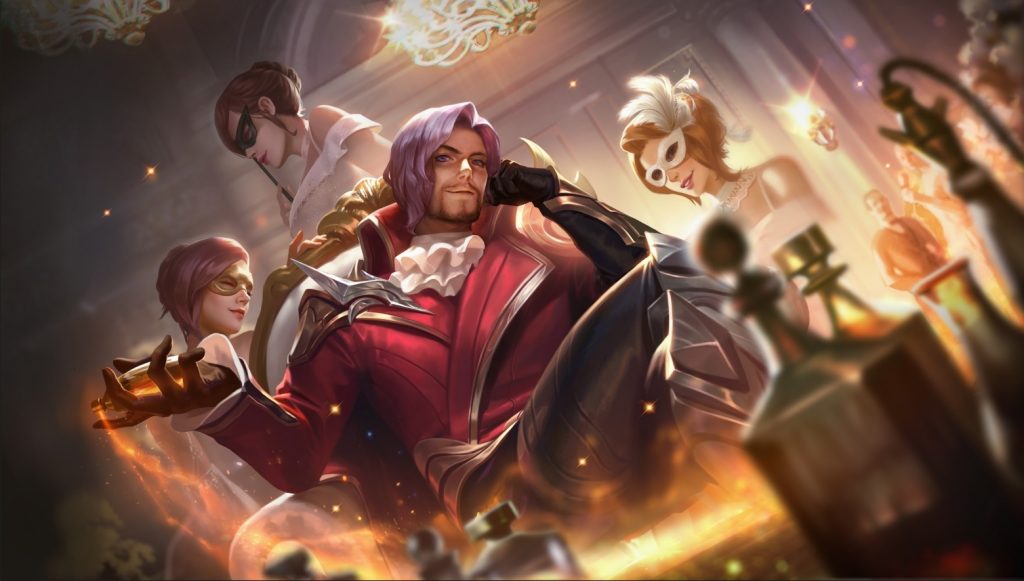 I was prepared to write about how Florentino would be arriving next Friday, but was met with the pretty boy's face as I logged into the game to catalog what's new and noteworthy for the week. Florentino released across EU/US today, and comes in as yet another assassin ready to disrupt the game in the wake of Quillen's rampage over the last few weeks.
The gentleman has been known the Arena of Valor community for a few months now, and even had his release date leaked early last month, making his appearance today more of a surprise to myself than it admittedly should have been.
But Florentino doesn't have to fill the Assassin role, as he's perfectly suited for the more traditional Warrior slot on the Slayer lane if he so chooses.
With one of the lengthiest Passive abilities, you'll have to read through, Florentino appears to be all about dancing around his opponents, lunging into combat, rapidly stabbing them, and using the flowers he leaves behind to trigger his lunge and "shuffle" to stay on the offensive while avoiding any problematic CC abilities. His ultimate, Gentleman's Duel, locks a single target into a 1v1 situation. While either team can come to aid in the brawl, Florentino's enemies will deal 50% less damage to him as he attempts to burst down his chosen target.
As usual, Florentino is available for 18,888 gold, or an introductory price of 999 vouchers.
Veres "The Thorn" Could Skewer The Meta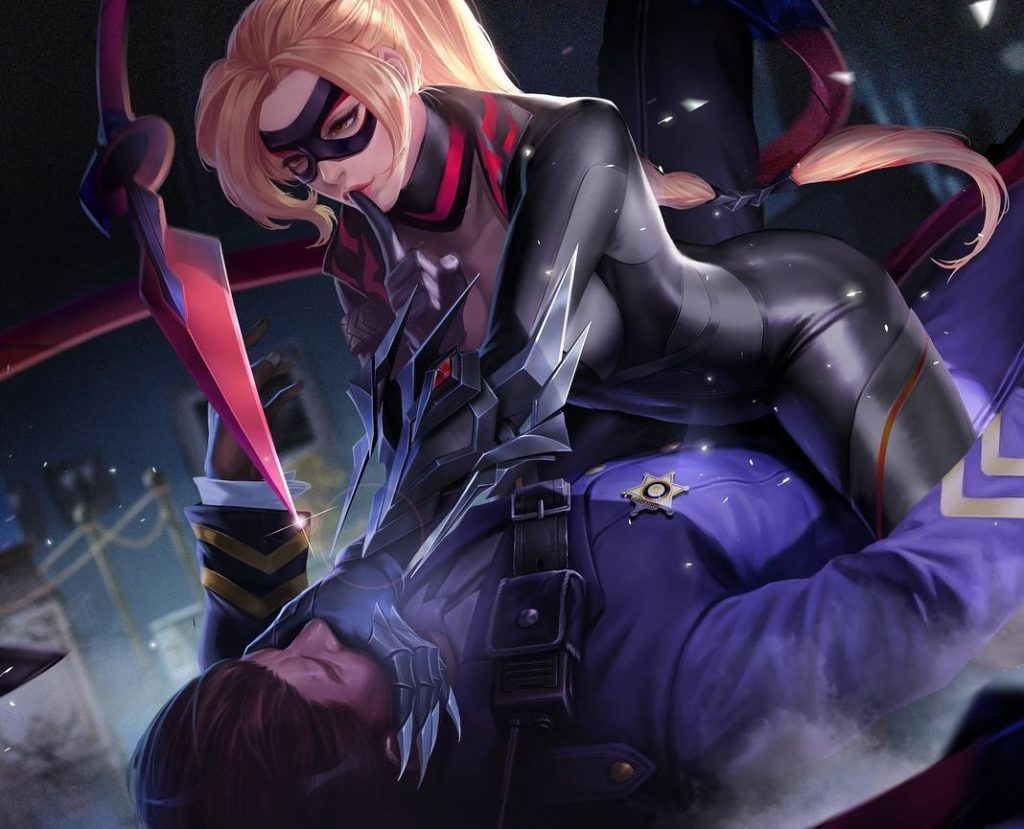 Now back to the subject I was planning to write before Florentino's arrival, it looks as if we may know who's set the enter the arena soon after. Presumably still on that 2-3 week hero release schedule, Veres could be the next to grace our screens.
We say this with absolutely no solid evidence, but given Tencent introduced the character on the game's Instagram account with artwork of her pinning current community antagonist Quillen to the ground, it's enough reason for us to believe she's next on the schedule. Dropping a canon Quillen counter after weeks of anger directed at the character sounds like the perfect recipe for delicious hype, and given the hero release schedule leak from December ended with today's release of Florentino, we're back to speculating who'll pad out future updates.
Veres, as far as we can tell, will fill virtually the same role as Florentino, suiting the Slayer lane or Jungle just as well. With the character having just released in Taiwan last week, there's plenty of gameplay footage up on YouTube. Expect that levitating coil to be dripping with blood by the end of a match.
Tagger Violet Re-Release Paints The Arena Red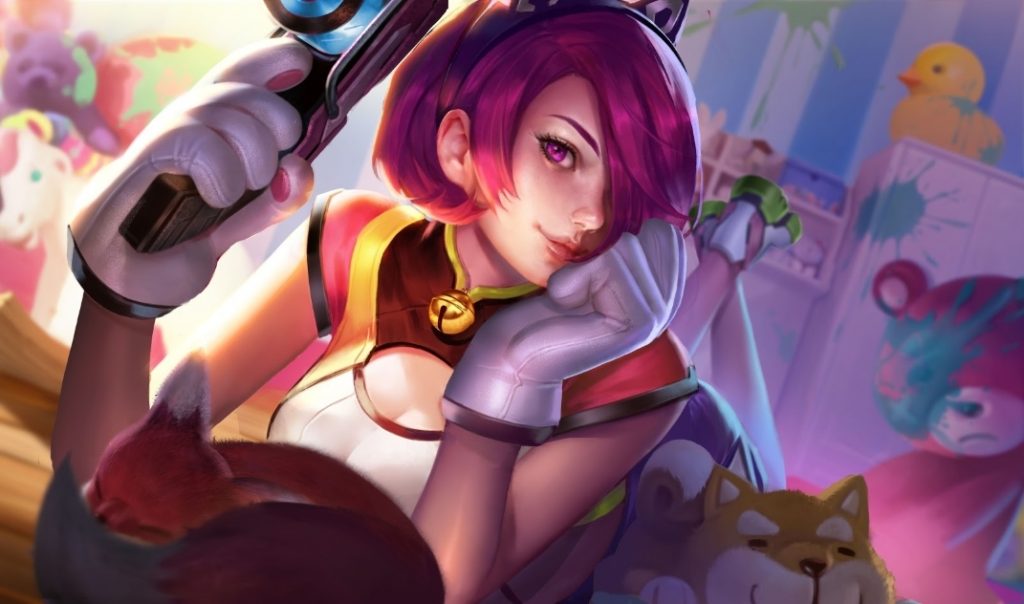 And lastly, we move onto the skins of the week. Or skin, actually. The only real noteworthy skin release of the week comes in the form of a returning favorite as Tagger Violet returns to the scene of the crime.
Likely re-released to go along with the recent Graffiti Wisp skin, Tagger Violet appears to have been thrown back into the mix as a simple Voucher purchase rather than through the still absent Liliana's Magic Draw teased in the original leak. Go into the shop, however, and you'll still see this poster with a January 15 release.
We won't know what's going on until that date rolls around, but you only have 4 days to obtain the fan-favorite skin before we find out whether it's dropping into another system or going away again.