Another week of Arena of Valor goes by, and it's been perhaps one of the most eventful in the game's short history so far. There's the usual helping of skins and teases for sure, but we're going to have to address the elephant in the room before we get to that.
Arena of Valor Community Manager Nick Zazzer Has Been Suspended
There's a genuine fear that this is going to get swept under the rug due to Arena of Valor not quite hitting the big time in the West just yet. That could have changed with the imminent Nintendo Switch release, but we're all better off now than we were just a few days ago.
Nick Zazzer, real name Nick Zasowski, has acted as the community manager of Arena of Valor since the early days of the games initial European release. He's the guy that would reveal new information (unless players leak it first), ran the retired community livestream, and otherwise be the middle-man between the players and the developers. His time in the chair is likely to come to an end, however, as several women, many of whom have nothing to do with Arena of Valor itself, have come forward to share completely unwarranted and unprovoked sexually explicit private messages sent by Nick.
A personal friend of his retweeted the evidence of the exchange between Nick and a few of his victims while expressing his own anger toward "Someone I thought I knew". This then led to the post making rounds on Reddit where other Arena of Valor staffer DJ Helsing quickly stepped in to confirm that the issue was being dealt with and that Nick has been suspended pending a proper investigation.
Arena of Valor is now without a true community manager for the time being. Which in this case is a small price to pay. With the Nintendo Switch version of the game set to release sometime this week, it isn't known whether the scandal will cause any kind of delay (not that it matters). Nick's Twitter account was deleted shortly after the revelation, but can still be viewed thanks to a fast-acting user who took the handle and plastered it with references to its former owner and his wrongdoings.
Valor Series 2 Playoffs Start This Weekend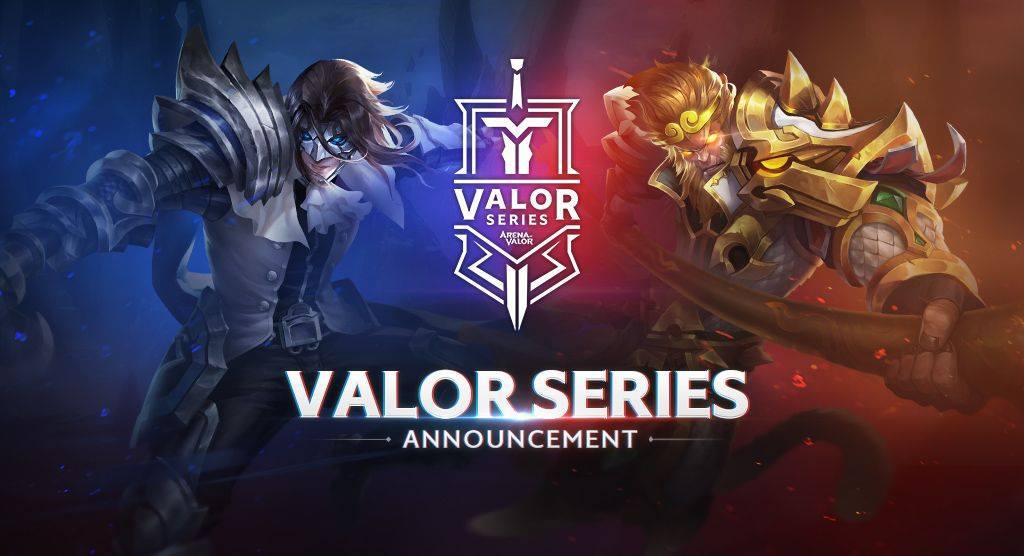 After two extended weekends of brawls, 6 teams from 3 different regions have earned their chance to go head-to-head in 8 weeks of competition to decide which sole team will represent their region at the Arena of Valor International Championships later in mid-November.
Season 2 qualifiers saw a slight scheduling change hit the format in the second week to keep it on track, and it appears to have worked with each region narrowing down their potential representatives. Popular teams like Team Queso, Nova eSports, and Allegiance make secured their place for the second season in a row, with plenty of newcomers showing up to contest their reign.
The next step is to reduce each region's teams to a single one. This means 8 weekends of competition from here on out in a blazing fast season. Once those 8 weeks wrap up following the Playoffs in Brazil in early/ mid-November, they'll have just over a week to prepare for the final showdown at the International Championships on November 20.
You'll be able to watch each stage of the competition every weekend from here on out on Twitch.
Today is the Last Day to Grab Amily at a Discount

We've understood Tencent to release a new Arena of Valor hero every other week. With Amily releasing last week, that means we have nothing new to pick up today. What that also means is that today is your last chance to grab Amily and the Athanor's Finest skin for fewer vouchers than she would normally cost.
Amily herself will set you back 999 vouchers until tomorrow when her cost will jump back up and remain at 1,199 until another similar discount sets in. With a bit of simple math, we can also work out that her first alternate skin, Athanor's Finest, will cost 999 vouchers starting tomorrow, whereas it technically only costs 450 if you pick it up during alongside Amily in the bundle.
We can't say she's made the biggest splash a new hero could make in Arena of Valor, but he's certainly rocking a unique design (if you remember that Tencent owns League of Legends and is therefore only borrowing the Camilla design from its own game).
Hope and Doom Duke It Out With Lindis and Omen Epic Skins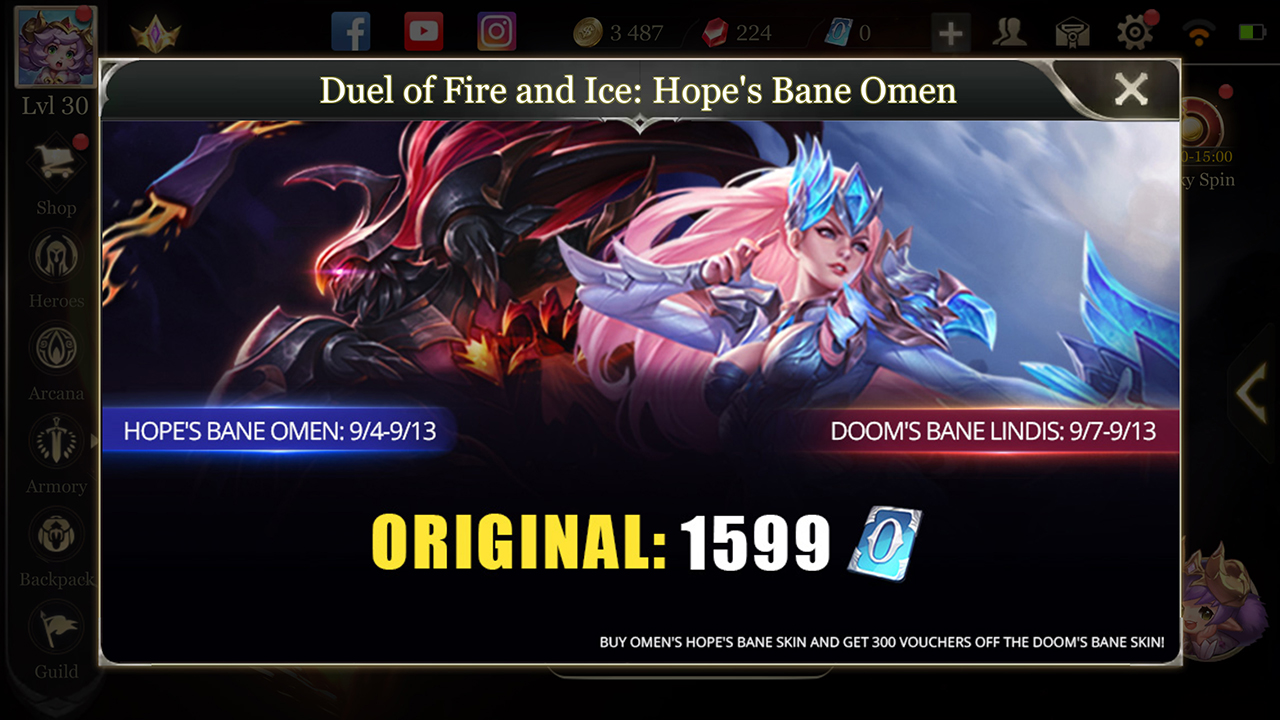 Two popular heroes have finally been given their first taste at an epic skin. Both Lindis and Omen revealed their first epic skins this week, and each can be seen fighting the other on the preview screen. These brightly colored costumes see the huntress fire blue bolts at the demonic blademaster, with Omen sending his own attacks her way in the background of her own skin preview.
Hope's Bane Omen has been available for a few days now, whereas Doom's Bane Lindis is fresh out of the gate today. These are limited skins, though, so you only have a week to pick up each; though a 300 voucher discount is available if you do happen to pick both up.
Even if you're not thrilled by these skins, there's still an in-game event going on that rewards log-ins and activities with alternating tokens. So even if you're not picking up the new skins, you can still celebrate them by backing a magic crystal or two.