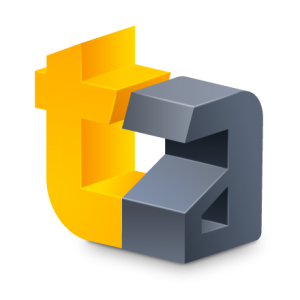 Wow. 2018 is almost behind us, and we've already listed our our 100 favorite games of the year (which is quite a task, given the amount of great games that had to get cut to get us down to 100), which leaves us two things left to do to fully pack 2018 in and move on to 2019: Reveal our Game of the Year picks, and publish our personal favorites. The personal favorites will go up on Monday (New Year's Eve), and strap in for our GOTY picks.
Before we get to that though, I'd just like to take a minute to shout out to everyone who supports us on Patreon and have shopped through our Amazon links this year. When Apple killed the App Store affiliate program earlier this year, that left those two things as the only things still keeping us afloat. If you're not a Patreon person and/or don't shop through our Amazon links, we'd really appreciate it if you'd check the above links out, particularly if you feel like you've gotten any value out of TouchArcade's continued existence this year!
With that out of the way, this year we did our entire Game of the Year discussion over the course of a podcast episode which you can either listen to by subscribing in iTunes, or watching the video version above. I've had some weirdness with my video capture setup which has caused some artifacting, so if you ever see any weird visual bugs in the actual gameplay that's 100% my capture setup and not the game itself.
TouchArcade 2018 Game of the Year:
Oddmar is an incredibly special game, and is a flawless example of just how spoiled we have become as gamers in 2018 with such a massive amount of games being released that a title like Oddmar can hit the App Store with barely any fanfare because it's just one of dozen other really good games to come out that week. If you wound the clocks back to the Playstation or Dreamcast days, Oddmar would've been a bonafide system seller. It has animated cut scenes that are on a quality level of that which you'd expect from world-class animation studios, and that similar attention to detail is shown throughout the actual game itself in every movement, animation, and character you come across.
This all is paired together with an ultra intuitive touch-based control scheme that has you running, jumping, and butt-slamming through the world of Oddmar without any virtual controls obscuring your view. Nothing exists between you and the beautiful piece of animated art you're playing. Oddmar looks great on both the iPhone and the iPad, and in even looking for reasons to not like this game as our Game of the Year pick we couldn't come up with anything. It was developed by part by the team behind Leo's Fortune ($4.99) and the Dark Nebula games, so with that kind of talent behind the scenes, maybe it's not that surprising that Oddmar is as good as it is.
TouchArcade 2018 Game of the Year Runners-Up:
We liked Suzy Cube for a lot of the same reasons as we loved Oddmar. It's a game that plays so good on touchscreens that it doesn't seem like you're fat-fingering with controls, you're just interfacing with Suzy in the game world. The developer put a ton of effort into that level of accessibility too, which is detailed on the Suzy Cube development blog. It's some great reading if you want to dig into seeing a game completely picked apart and analyzed as it is being created. We've gushed over Suzy Cube so much over the years in its development that I'd be surprised if too many people don't have it, but consider this your official notice to download it.
Grimvalor is another iOS exclusive we loved this year, with some of the best 2.5D metroidvania-style platformer gameplay we've seen in quite a while. The combat system is also great, with an ultra-fluid dodging system that both is a ton of fun and feels really cool when you're weaving between dodging and counterattacking with massive combos. There's a really good power curve as you're collecting more abilities throughout the game, and the story is surprisingly engrossing for an indie title made with a small team, where that kind of attention to detail often takes a back seat.
Honorable Mentions
As part of our Game of the Year discussion we started with a list of ten, and these are the rest of what we consider the absolute best games of the year. Definitely listen to the podcast if you're curious to hear how or why these games were included as part of our best-of coverage.