Hello, gentle readers, and welcome to the SwitchArcade Round-Up for December 18th, 2018. Today we've got news of a couple of upcoming releases, a bunch of games that hit the shop today, and a sweet sale from Capcom that may well drain your holiday-strapped funds even further. I hope you've got all your presents accounted for, because we're about to wade into temptation. Let's go all out!
News
'Gunman Clive HD Collection' Hits Switch January 17th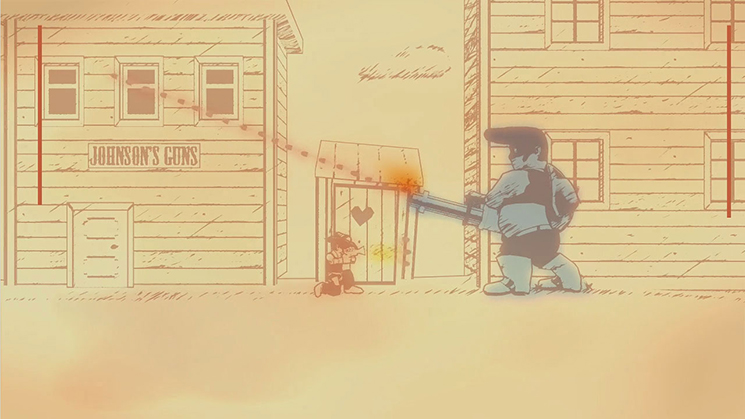 Last week, we got word that the Switch version of Gunman Clive HD Collection had been submitted to Nintendo for final checking. Well, everything seems to have gone well and it appears that the game will launch on the Switch eShop on January 17th. This collection includes both Gunman Clive games and should be priced at around $3.99. I highly recommend both of these games to anyone who likes action-platformers. You'd be hard-pressed to find a better bang for your buck anywhere.
The Final DLC for 'Valkyria Chronicles 4' Brings In the Heroes of the Original 'Valkyria Chronicles'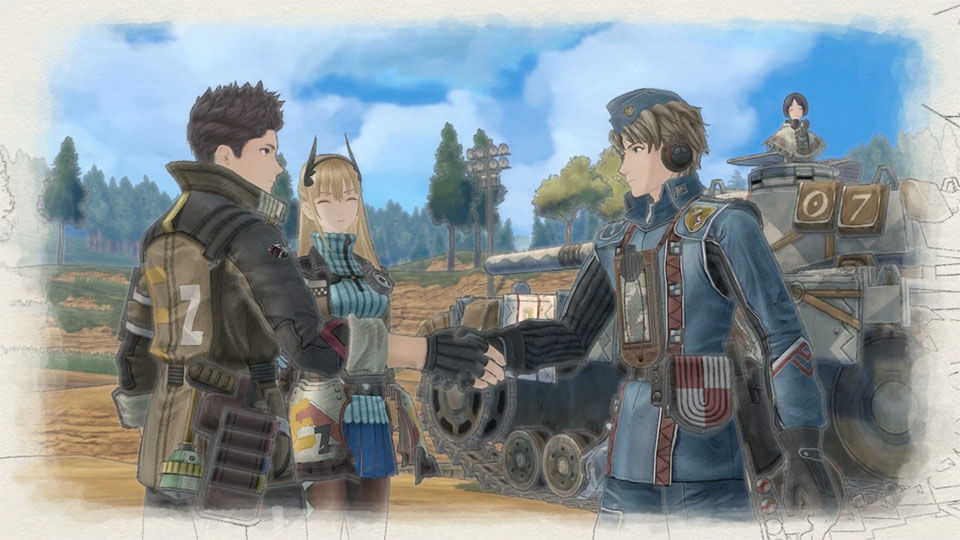 As with all of the Valkyria Chronicles games, Valkyria Chronicles 4 has received a bunch of add-on DLC that expands the story, adds new characters, or simply provides an extra challenge to those seeking it. Well, today sees the release of the final planned DLC for the game, and presumably closes the book on this chapter of the series. A United Front with Squad 7 sees the group meeting up with Squad 7, the heroes of the original Valkyria Chronicles. Playing through this DLC will add Welkin (in the Edelweiss tank!), Alicia, Isara, Largo, and Rosie for use in the main game. You can play it as soon as you've unlocked the headquarters in the second chapter of the main story. This meeting-of-worlds DLC goes for $5.99 and can be accessed from the eShop page if you want to add it to your game.
'Hive Jump' Makes the Leap from Wii U to Switch
Hive Jump was the person who shows up to the party not just after it's over, but also after the cops have come, everyone went home, and the host shamefully cleaned up by themselves to avoid getting further admonishment from their parents. Which is to say, this was a late 2017 Wii U game. Yeah. Suffice it to say, it flew a bit under the radar. Life believes in second chances, and so it is for Hive Jump, which will be coming to other platforms including the Switch next month. What few reviews exist for the Wii U version run a pretty wide spread, so we'll have to see how it turns out as more people get their hands on it.
New Releases
A few more releases slipped out yesterday after I checked out for the day, but I'm a fair-minded person and have included them in today's round-up. I've also got the new releases for today, at least as far as they stand at the time of writing. Be sure to watch for the bold SwitchArcade Recommended! to see which titles we give our strongest approval to, but you know… don't look too hard today.
Clue: The Classic Mystery Game ($29.99)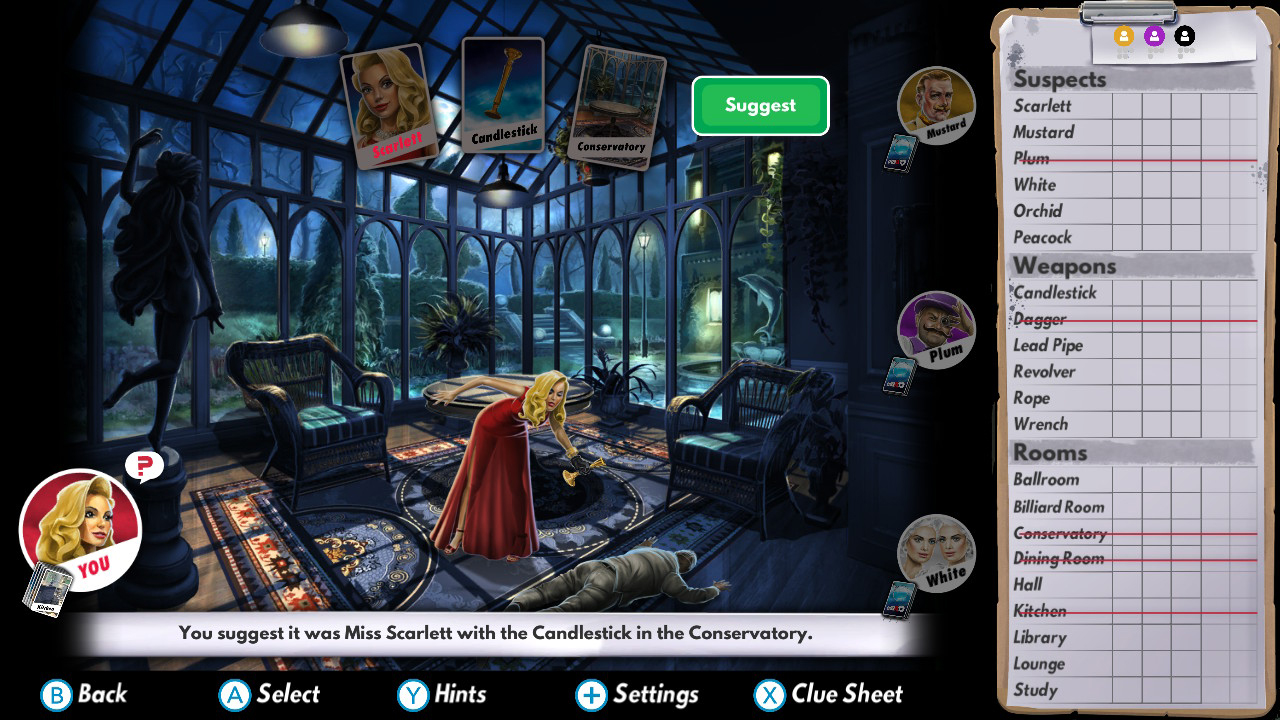 Hey, it's the famous board game, Clue! Miss Maple in the Parlor with the Wacky Waving Inflatable Arm Tubeman and all that. The Switch lends itself well to the whole digital board game thing, so if Clue is your board game of choice, you may want to look into this. You can play single player against an AI if you want to play the worst possible way, or go online and enjoy a proper 6-player game. The interface looks quite nice and you can even apparently play multiplayer across platforms. Which platforms? I'm not sure. But it's Clue, so it's probably just about everywhere.
Nippon Marathon ($14.99)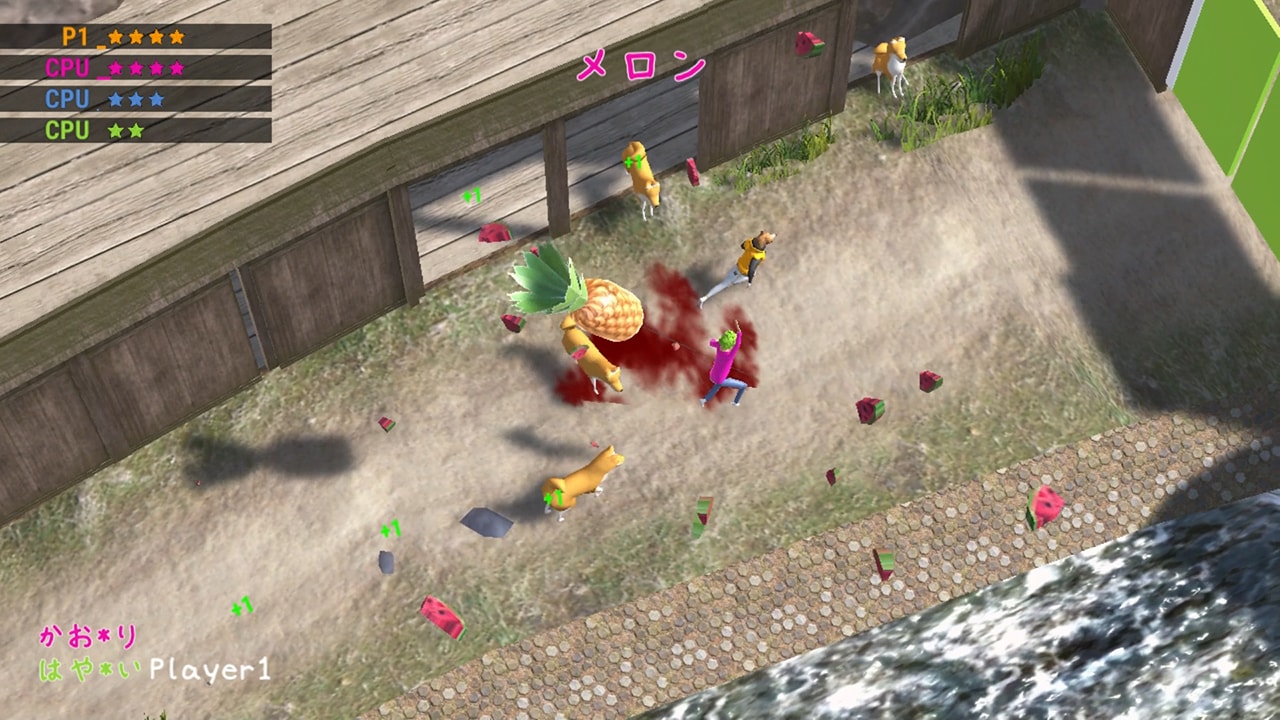 This is some kind of goofy party game/racing thing that plays heavily on the stereotype of Japan being some weird wonderland that is so curiously pervasive in the West. Choose a strange character! Run through bizarre situations! Take part in wild events! I'll be honest with you all: this kind of theme really isn't my thing. Even if it's coming from a place of love, it still comes off as insincere and a bit try-hard. But hey, none of that matters if the game is good. So, is Nippon Marathon good? No, it is not good.
InkyPen (Free)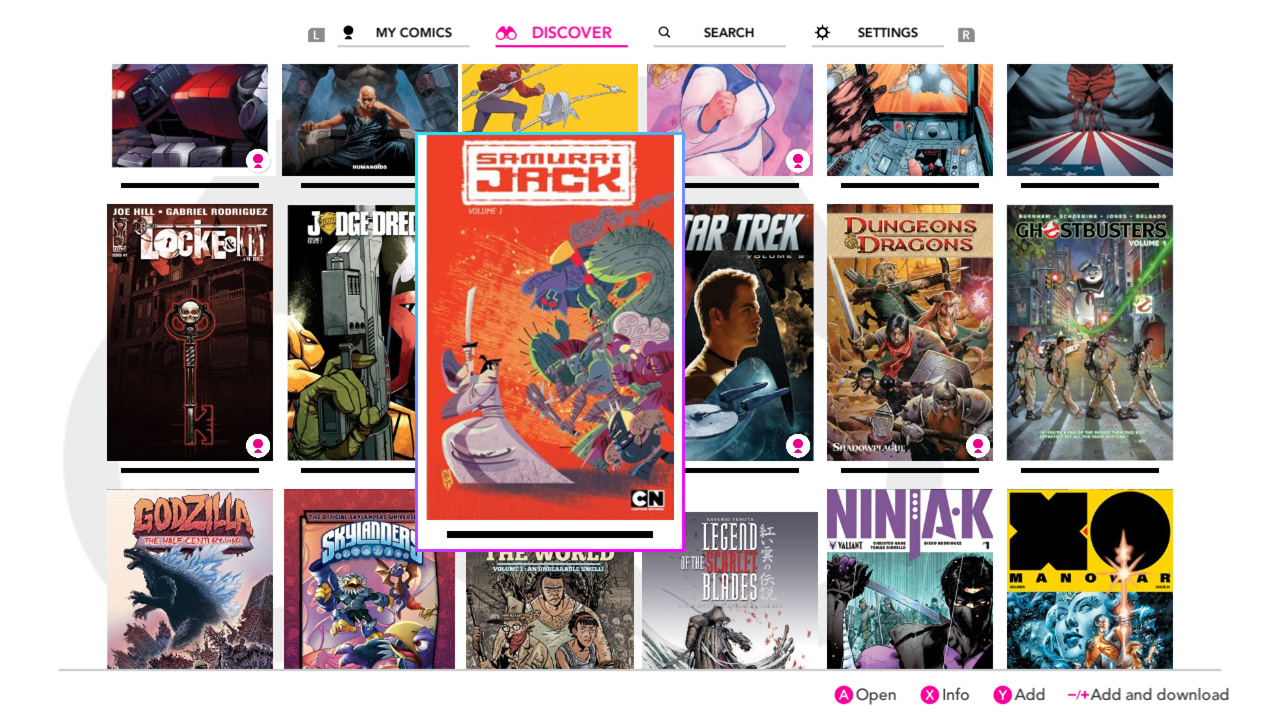 Okay, this isn't a game. But it is pretty cool. This is a comic reader and it has a whole bunch of different companies in its catalog. Like most things of this sort, it's free to download the app but you'll have to pay to enjoy most of it. You can subscribe and get access to all sorts of cool comics including Ghostbusters, Transformers, and many more. No Marvel or DC but as long as your tastes lean outside of the spandex set, you'll probably find something you like among the various available books.
City Builder ($9.99)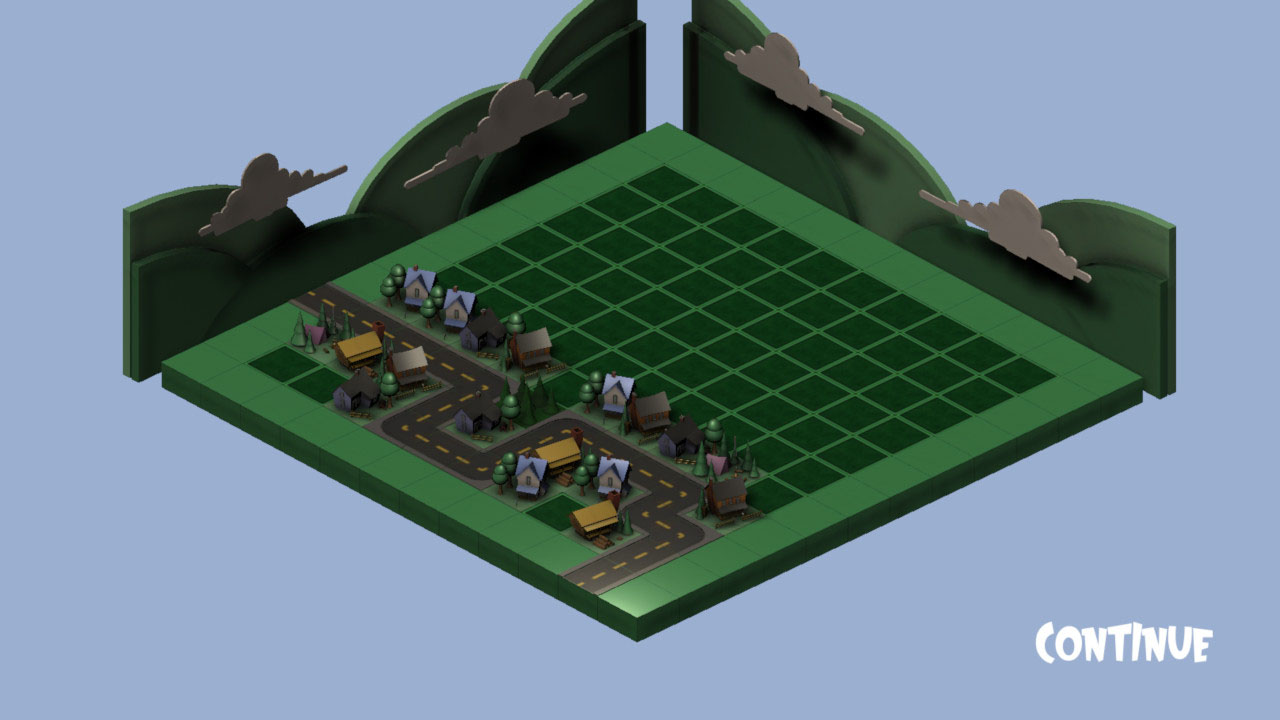 Quick, guess what kind of game this is! If you guessed SimCity-style city building simulation, you're… absolutely wrong. Ha ha, I know, the title and all that. But what this actually is is a riff on the classic puzzle game Pipe Dream. You're connecting pipes, roads, and power lines to build a city, but it's definitely more about the action than the result there. It's not bad for what it is, but this felt a bit bare when it released on the Wii in 2010 and it's not a whole lot better now. Still, points for that title swerve.
Sheltered ($14.99)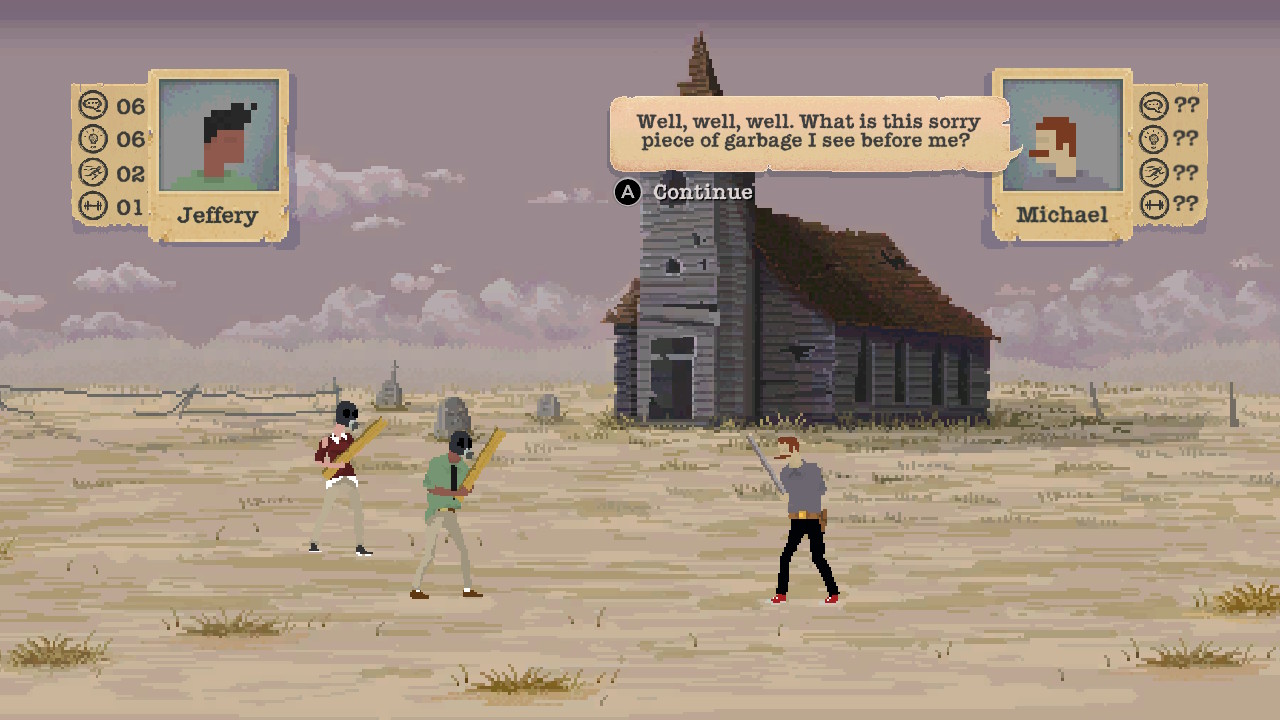 This is a survival game where you have to assemble a family of four and try to live in a post-apocalyptic setting where you call a bomb shelter a home. Okay, you've probably heard those broad strokes before, but this one really focuses on the minor details. If you can get your teeth into it, you're going to really get into this one, but that's a big 'if'. It's not really my sort of game, but I can acknowledge that it strongly appeals to some, so if you think it sounds interesting, you might as well give it a shot. This Switch version already includes the Surrounded and Statis added content that came later on other platforms.
Donut County ($12.99)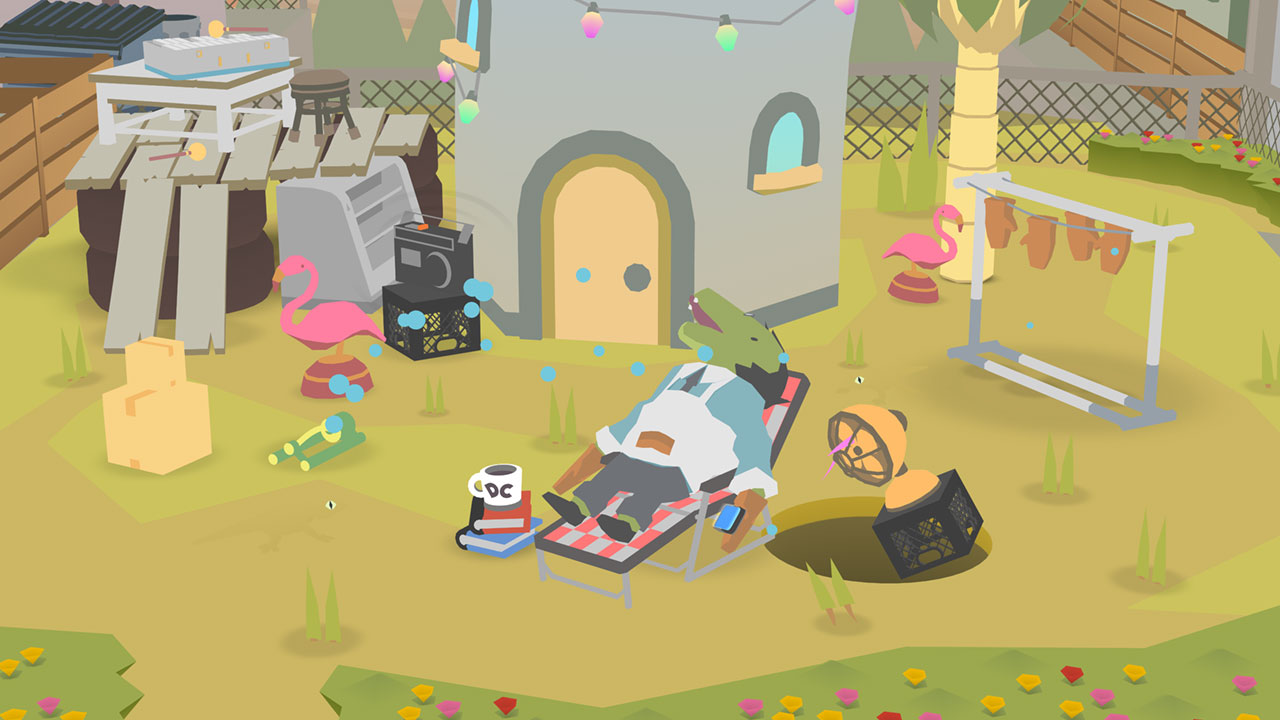 Move a thing around to collect other things, making your thing bigger as it accumulates more of said other things. Enjoy the absurdity on display and marvel at the goofy story. Yep, we only had Katamari Damacy a couple of weeks ago, and already we've got something aimed at scratching a similar itch. Donut County released a while back on other platforms, including mobile, and now you can play it on your Switch. It's not as good as Katamari Damacy, but what is, really? Still, if you keep that fact in mind, you'll probably have a good time with Donut County. Just make sure you hit up Katamari first if you haven't played either of the two. This one's a bit cheaper but I feel like it almost works better in the context of the player having already played what appears to be its inspiration.
Sales
The big news today in discounts is that Capcom has started its holiday sale that will run through the end of the year. While not all of its games are on sale, a large number of them are. I'd recommend Okami HD most of all. If you like Resident Evil and haven't played the Revelations games yet, the Switch versions are excellent and those prices are a steal. At any rate, Capcom's sales are going through to the New Year, so you have some time to think about which ones you want to buy.
New Games on Sale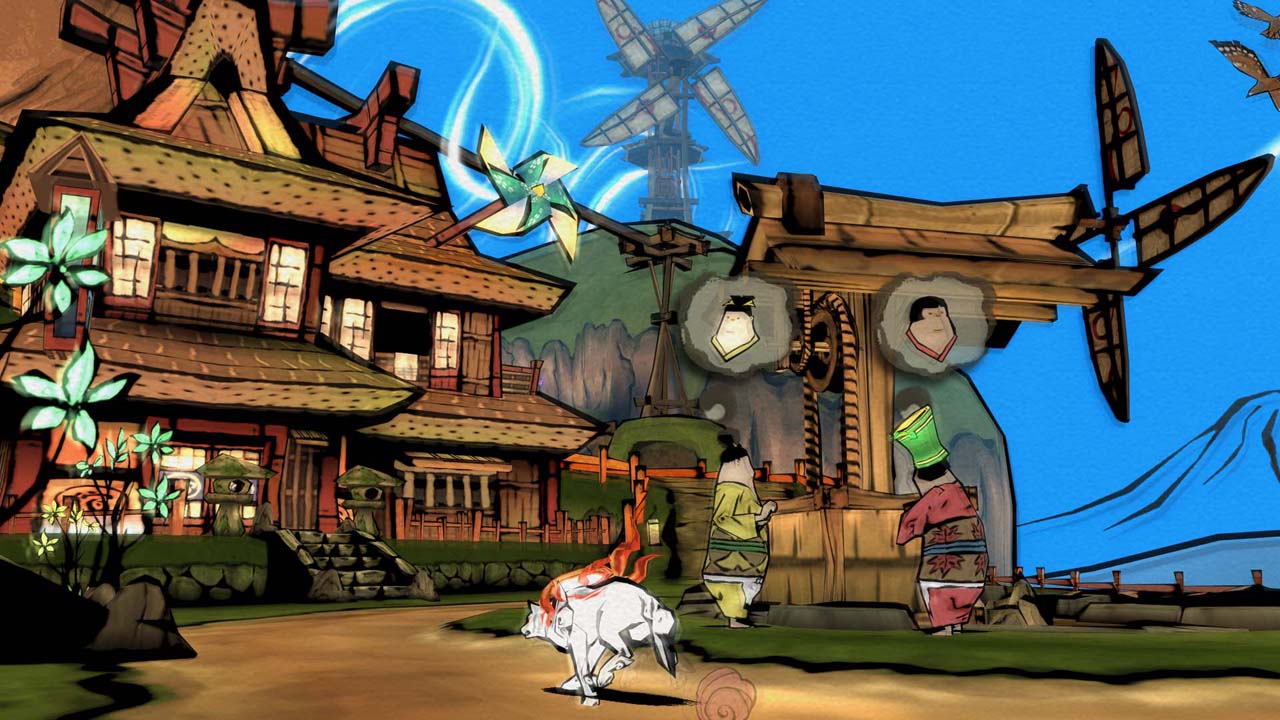 99Seconds ($1.97 from $2.99 until 01/04)
Bomber Crew ($7.49 from $14.99 until 12/31)
Energy Cycle ($1.49 from $2.99 until 12/31)
Energy Invasion ($1.49 from $2.99 until 12/31)
I, Zombie ($3.34 from $4.99 until 12/31)
Manual Samuel ($4.99 from $9.99 until 12/31)
Mega Man Legacy Collection 2 ($14.99 from $19.99 until 01/02)
Mega Man X Legacy Collection ($14.99 from $19.99 until 01/02)
Mega Man X Legacy Collection 2 ($14.99 from $19.99 until 01/02)
Metropolis: Lux Obscura ($5.35 from $7.99 until 12/31)
Monster Hunter Generations Ultimate ($44.99 from $59.99 until 01/02)
Resident Evil Revelations ($13.99 from $19.99 until 01/02)
Resident Evil Revelations 2 ($13.99 from $19.99 until 01/02)
Scribblenauts Mega Pack ($19.99 from $39.99 until 12/24)
Scribblenauts: Showdown ($19.99 from $39.99 until 12/24)
Shantae and the Pirate's Curse ($12.99 from $19.99 until 01/03)
Shantae: Half-Genie Hero ($9.99 from $19.99 until 01/03)
SkyTime ($2.09 from $2.99 until 12/31)
Soulblight ($11.99 from $14.99 until 01/05)
Splash Blast Panic ($8.99 from $14.99 until 01/02)
Street Fighter 30th Anniversary Collection ($25.99 from $39.99 until 01/02)
The Mummy Demastered ($12.99 from $19.99 until 01/03)
Okami HD ($14.99 from $19.99 until 01/02)
Sales Ending Tomorrow, Wednesday, December 19th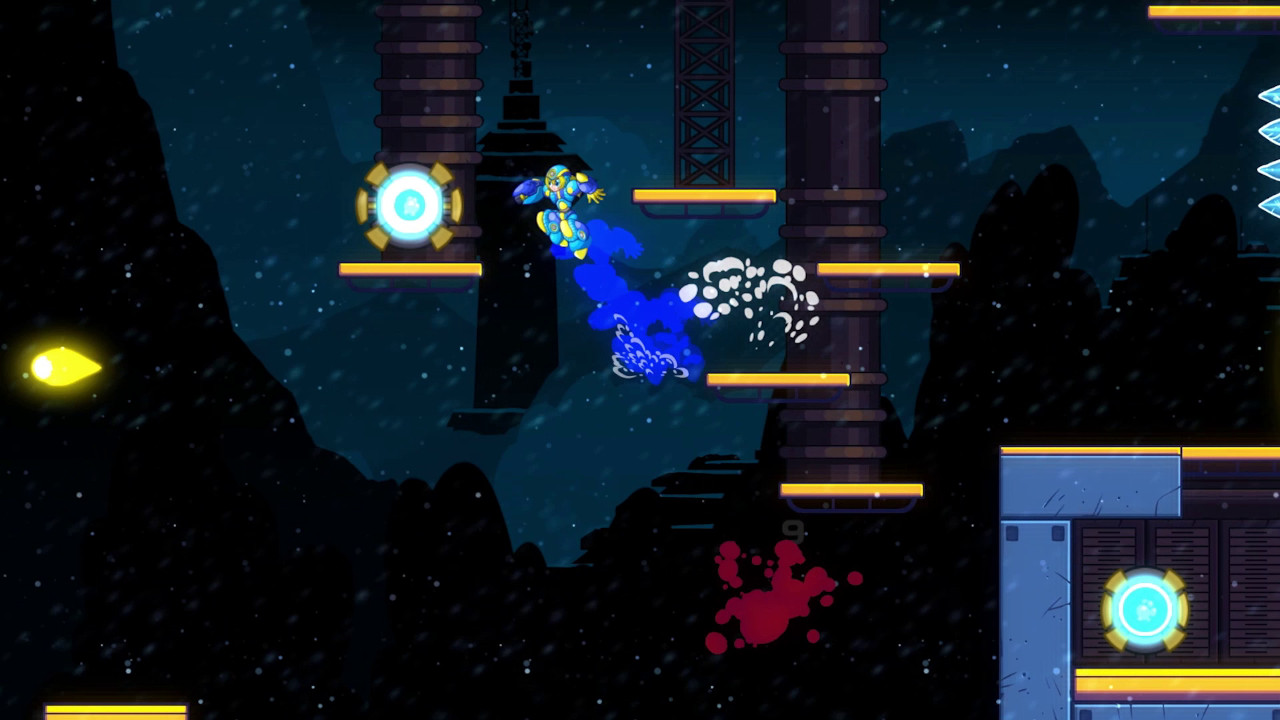 20XX ($10.79 from $17.99 until 12/19)
Dokuro ($7.19 from $8.99 12/19)
That's all we've got for today's Round-Up. We'll be back tomorrow to faithfully deliver the latest news, releases, and sales for the day. For now, why not curl up with one of those games you've been neglecting and have yourself a nice little day? As always, thanks for reading!