Dragalia Lost (Free) had quite the weekend with not only new stuff announced and revealed but also loads of gifts and bonuses for all players. This update is delivered through an in game data download and not an update on the App Store. The last major update on the App Store is detailed here. The Advanced Dragon Trials that are currently live see the High Brunhilda's Trial added. As we inch closer to 2019, Cygames reveals a Year-End login bonus that begins right now. This bonus will see all players get 100 wyrmite each day until Jan 1st, 2019 at 2:29 PM with each login. The wyrmite limit for this event is 1500.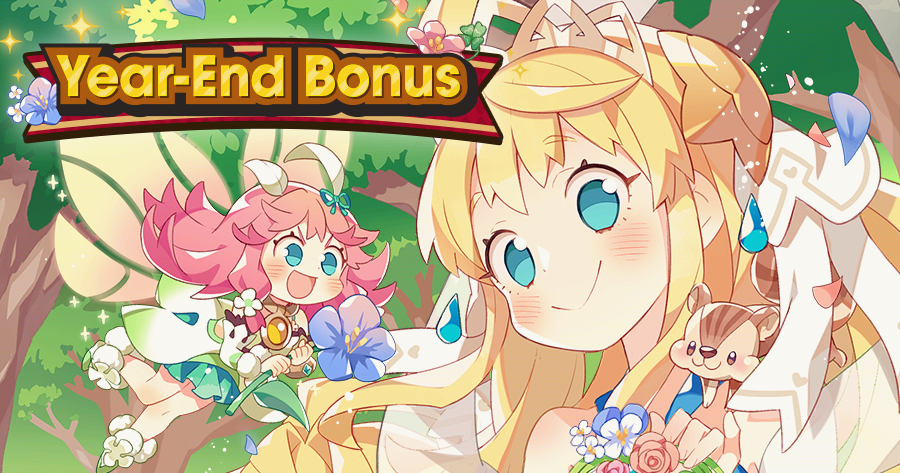 The Miracle of Dragonyule is a new facility event that is now live. Players participating in this event can get a Yuletree which is an event specific facility. This powers up water-element adventurers that are useful during the event. The event is live until December 27th and you can claim rewards until January 3rd, 2019. Keeping up with the Dragonyule theme, the new Summon Showcase is titled Dragonyule Defenders and this event will see an increased appearance rate for the featured adventurers, wyrmprints, and dragons like Dragonyule Jeanne d'Arc, Cleo, Nefaria, Saintly Delivery, Roast Feast, and more. This event will go on until December 31st.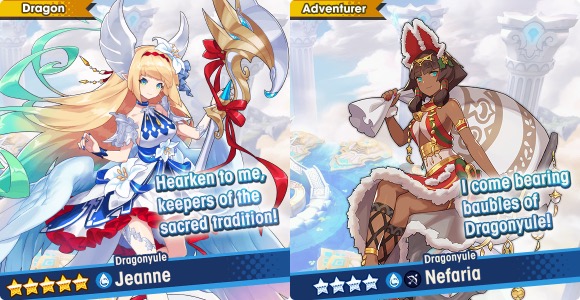 Dragalia Lost is free to play on iOS and Android Read our review of it here. Because I get asked about it each time on Twitter and here, there is still no news for more countries to be added to the supported countries list in game. If you still want to play it, you may as well make a USA iTunes account or sideload it on Android.