I have long said that Plague Inc. ($0.99) from Ndemic Creations is some of the best money you can spend in the App Store. Inspired by the cult Flash hit Pandemic, Plague Inc. tasks you with unleashing various types of viruses into the world and making strategic moves to ensure those viruses spread as far as possible and wipe out as much of humanity as possible. Yeah, this is a messed up game, but it is oh so fun. Since its initial release back in 2012 Plague Inc. has received a staggering amount of new updates and additional paid content, and if the near endlessly replayable base game somehow wasn't enough there was always plenty more to chew through for those that wanted it. While Ndemic has parlayed its success in mobile into a fantastic physical board game version of Plague Inc. as well as a PC port that brought forth a robust scenario creator for the game, we had yet to see any sort of new games from the developer. Until today when Ndemic Creations unveiled their new game Rebel Inc.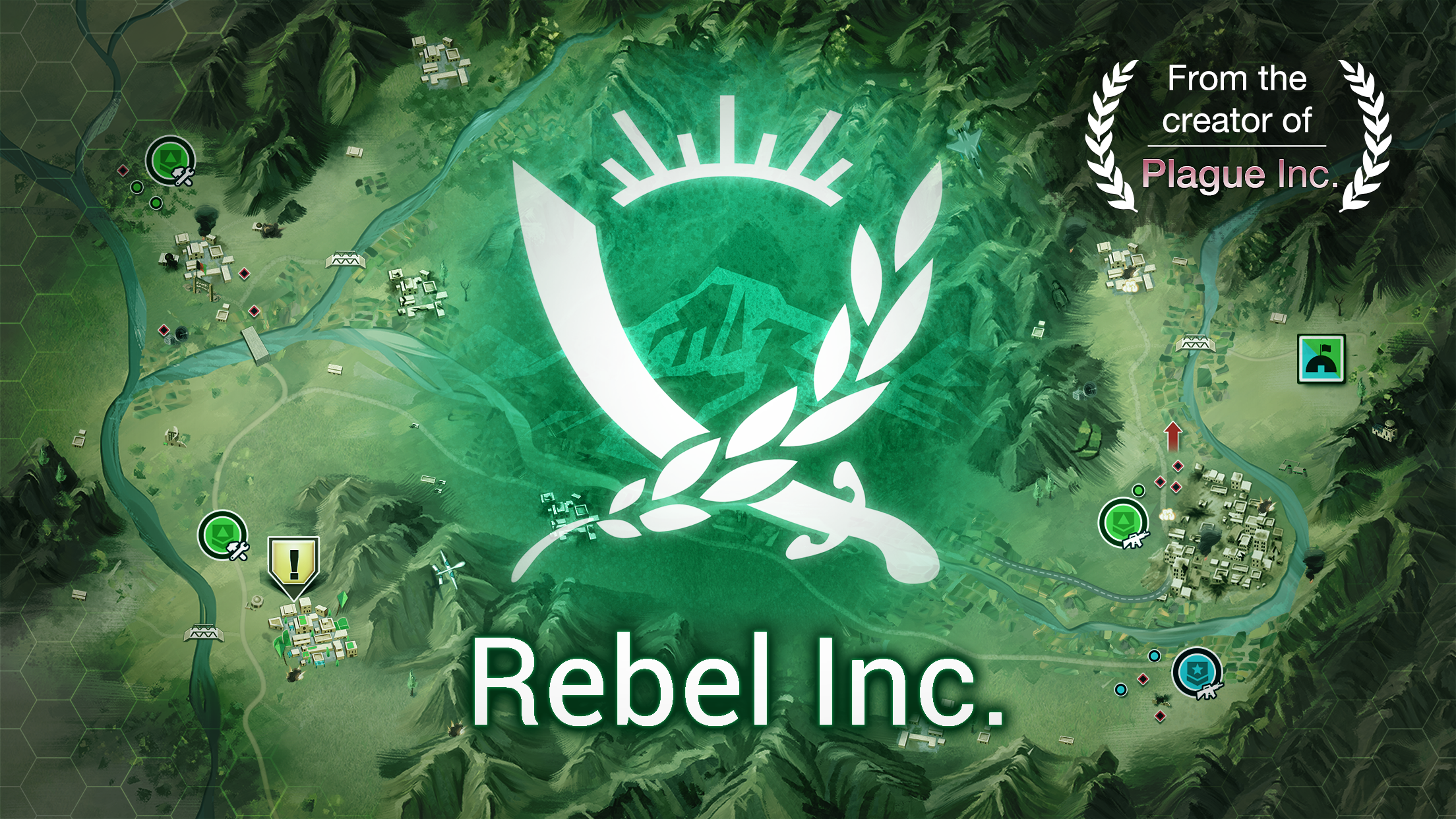 So as you might imagine based on the name, Rebel Inc. is going to follow very closely in the footsteps of Plague Inc. but rather than trying to spread death across the globe you'll be dealing with the "complexities and consequences of foreign intervention and counter insurgency." Whoa, somehow that seems MORE heavy to me than mass death. Ndemic seems to realize the delicate nature of the game's premise, and even issued this footnote: "Although a fictional game, Rebel Inc. looks at important real world issues and we've made every effort to deal with them sensitively. The game has been extensively researched and developed in cooperation with leading regional politicians, business people, and journalists, as well as international charities, experts and governments." Here's a bulleted list of the features you'll find in Rebel Inc.
● Stabilise five different, richly modelled regions
● Innovative representation of counter insurgency tactics
● Use realistic initiatives to empower the local government
● Highly detailed, hyper-realistic world based on extensive research
● Intelligent strategic and tactical AI
● Sophisticated narrative algorithms shaped by your decisions
● Six unique governors with radically different abilities
While I'm not one to really want politics invading my video gaming space, if Rebel Inc. offers a similar level of nuance and strategy I can see it being a refreshing compliment to the "kill everyone in the world with a hilariously-named disease" gameplay of Plague Inc. If you are the type who likes pre-ordering games, you can click this link here and pre-order Rebel Inc. in the App Store right now. The game is priced at $1.99 and is set to launch on December 6th. If you're not into the pre-order thing then look for Rebel Inc. in the App Store when it arrives next week.