Nintendo's Dragalia Lost (Free) starts this week off with two events and a big update. Before getting into the events, make sure to update the game on iOS or Android. The update brings it to version 1.2.0 that has various co-op and multiplayer fixes that arrive beginning November 29th with a few useful fixes now. As with most big updates, there's a Tenfold Summon voucher that will be delivered to all players Soon. Upgrading and Unbiding weapons is now easier to do and if you got disconnected during co-op thanks to your battery being low with a notification, you will remain connected as long as you dismiss the notification quickly. Beginning November 30th, various fixes to multiplayer will be live within the game.
The Resplendent Refrain event begins on November 30th at 2 AM and you co-op to take on the shadow raid boss. The adventurers and dragon for this event are pictured below including Lucretia and Elias. As always, you need to have cleared Chapter 2 / 1-1 (normal) for Event Quests and 2-1 (normal) for co-op play. The Double Stamina Recovery Rate Event is on until November 30 at 1:59 AM from now. Stamina recovers twice as quickly as the name suggests until the event ends.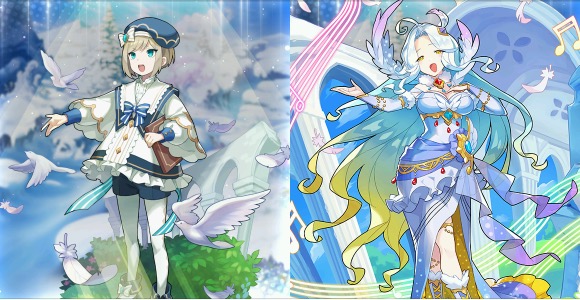 Dragalia Lost is free to play on iOS and Android Read our review of it here. Because I get asked about it each time on Twitter or here, there is still no news for more countries to be added to the supported countries list in game. If you still want to play it, you may as well make a USA iTunes account or side load it on Android. Don't forget the Platinum Showcase that is going on right now.