Nintendo's Dragalia Lost (Free) has been out for a month now and while it is still only available in a few countries across the world with no sign of showing up in Europe and other places, the revenue paints an interesting picture. Sensor Tower's report for the first month revenue (in USA and Japan) is higher than Super Mario Run but quite a bit less than Fire Emblem Heroes. If you've been playing it, make sure to get in on the limited time event action for both the Raid Event and the Summon Showcase on right now.
While Fire Emblem Heroes is by far Nintendo's most successful mobile game, the revenue per download for Dragalia Lost is very impressive. The overall revenue for the month according to Sensor Tower is $28 million while $23.5 million of that comes from just USA and Japan. The average revenue per download for USA and Japan for Dragalia Lost is at almost $18 which is 3 times more than the same metric for Fire Emblem Heroes.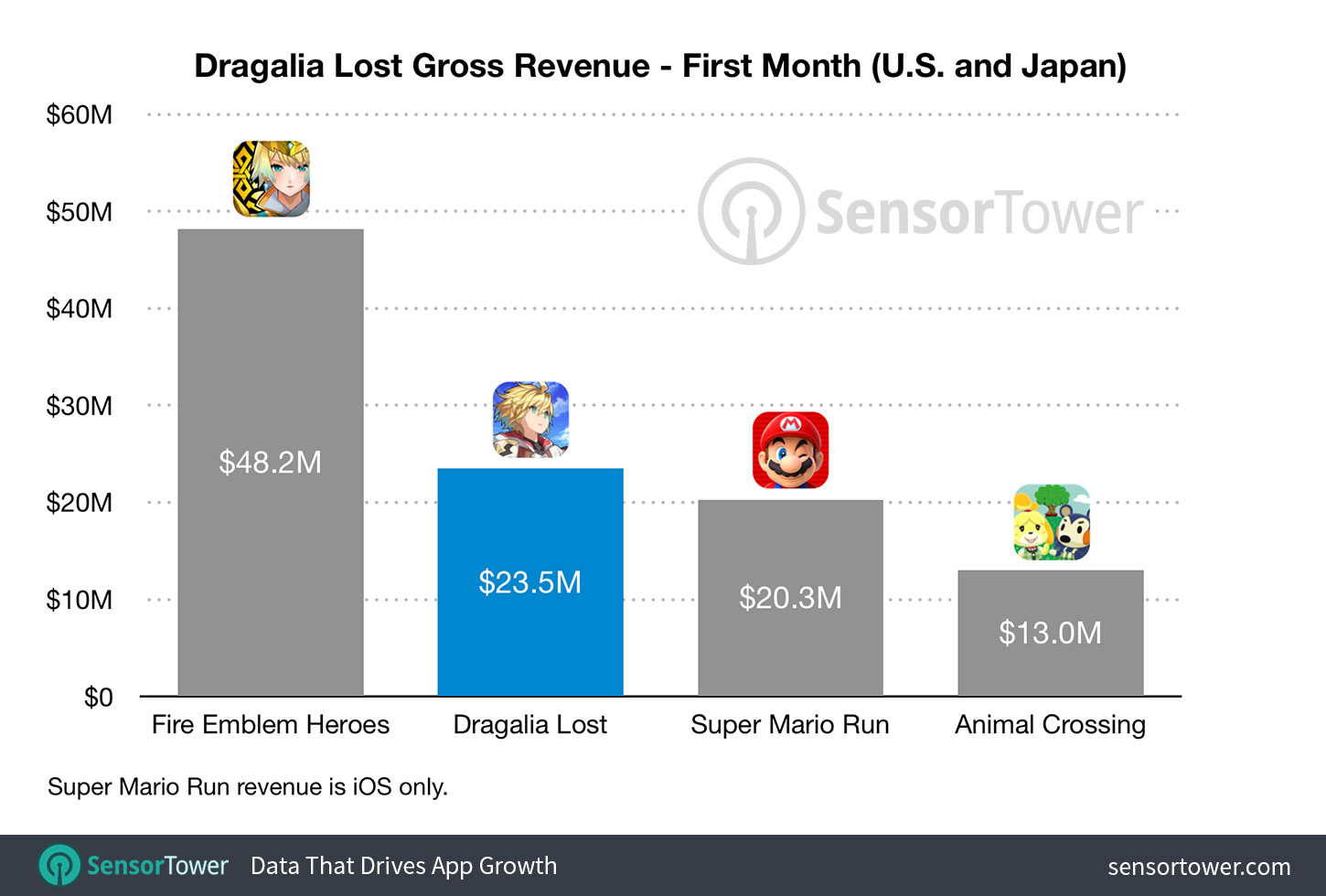 Dragalia Lost is free to play on iOS and Android Read our review of it here. While I haven't spent anything in game yet, I did end up buying 3 albums by DAOKO on iTunes because of the music in Dragalia Lost.
[Source: Sensor Tower]