Each and every day new mobile games are hitting the App Store, and so each week we put together a big old list of all the best new releases of the past seven days. Back in the day the App Store would showcase the same games for a week, and then refresh those features each Thursday. Because of that developers got into the habit of releasing their games throughout Wednesday or very early Thursday in order to hopefully get one of those coveted features spots. Nowadays the App Store refreshes constantly, so the need for everyone to release all on the same day has diminished. Still, we've kept our weekly Wednesday night format as for years that's the time people knew to check TouchArcade for the list of new games. And so without further ado please check out the full list of this week's new games below, and let us know in the comments section which games you'll be picking up!
---
Blackmoor 2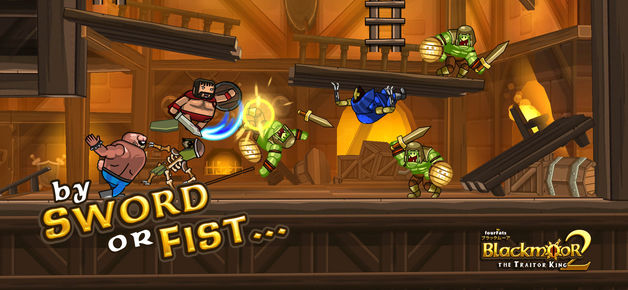 iTunes Description
Years ago, a scruffy knight embarked on a quest to destroy a cursed artifact to save the world.

He never returned.

A band of new and old adventurers embark on a new quest to find their lost friend.

BLACKMOOR 2 is a one of a kind fantasy arcade platformer with genre defining combat and a mix of classic and modern gaming.
Forum Thread: Blackmoor 2 (by Four Fats)
---
BlockOn: Puzzle Defence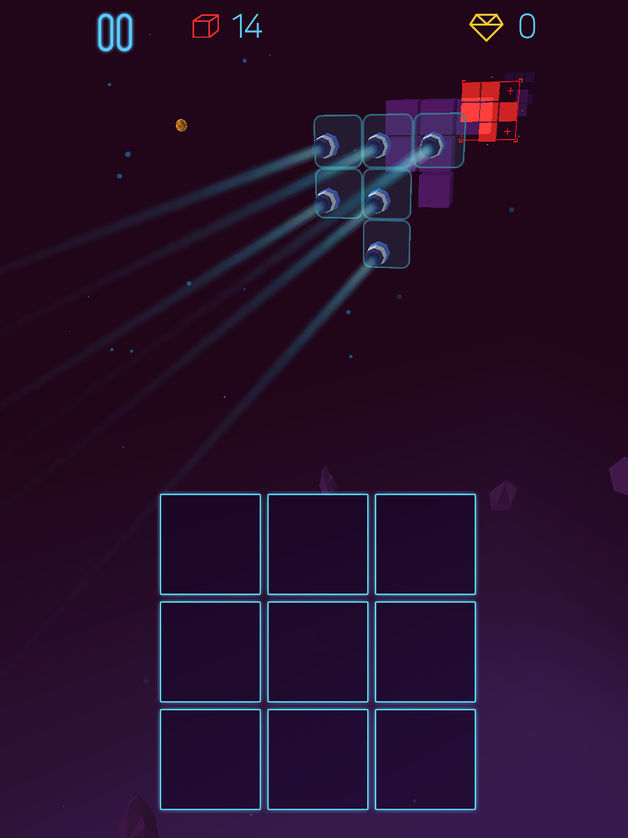 iTunes Description
Block-shaped space rocks encountered during space travel…
Keep your space journey going on while removing the flying rocks.
Collect a variety of planets and decorate your dark space.
Forum Thread: BlockOn: Puzzle Defence (by BEESIDE)
---
Buried Treasure!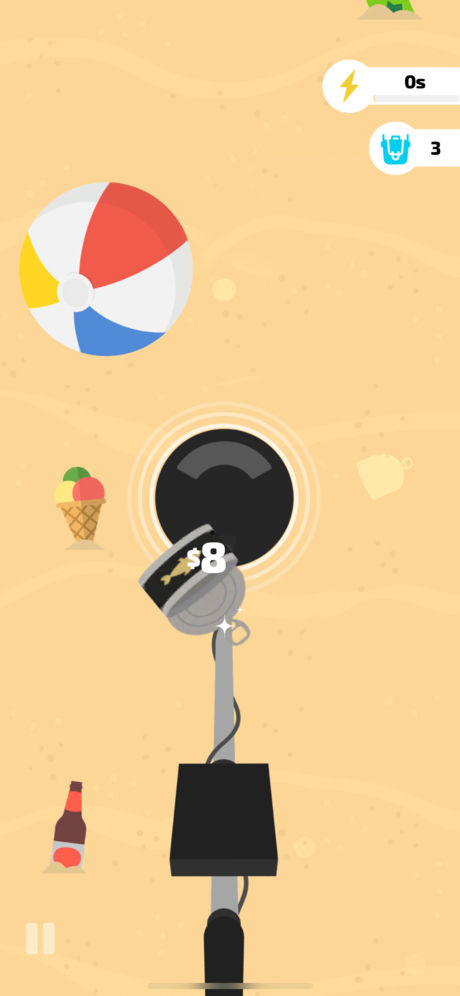 iTunes Description
Use a metal detector to explore the beaches of a mysterious island and uncover treasures buried beneath the surface. Start out with a basic detector and sell treasures along the way to upgrade your detector.
Forum Thread: Buried Treasure! (by four and a half games)
---
Farabel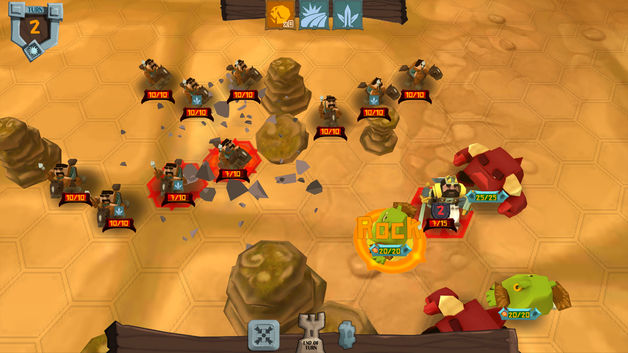 iTunes Description
Farabel is a turn-based strategy game where you start at the end of the story; but that's not all. In Farabel, the whole gaming experience is turned upside-down.

You start your adventure with a hero at maximum power. With each jump into the past, your character is left slightly weakened, as the game become more and more complex. Develop your cleverness, your strategic prowess, and your inventive capabilities in order to survive!
Forum Thread: Farabel (by Frogames)
---
Fox Hime Zero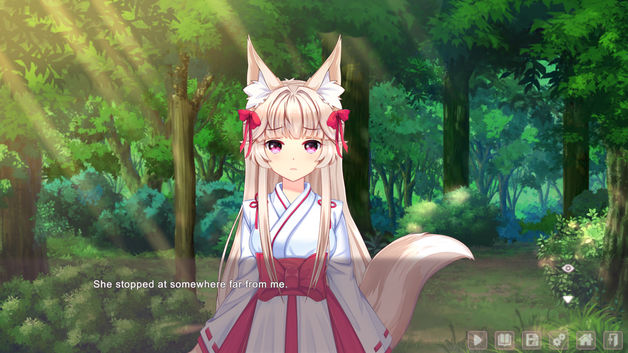 iTunes Description
~Game Introduction~
–「The more we learn, the more ignorant we get.」
This is an era of discovery. The industrial revolution has just demonstrated its power. With the increasingly emerged new technologies, human beings are free from natural sensory limitations, and the frontier of the cognitive world is expanding at an unprecedented speed.
Forum Thread: Fox Hime Zero (by AsicxArt / SakuraGame)
---
Funzel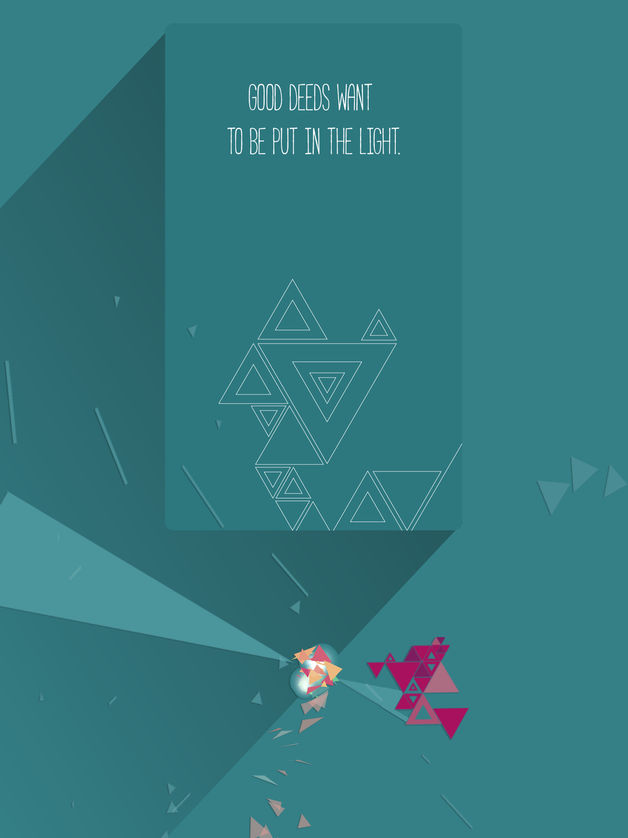 iTunes Description
Light illuminates our way through life and the lightwaves make us shine. "Funzel" is a weak and tender light which is in danger to extinguish quickly and you have to protect it. Collect light energy and make sure the gentle flicker does not go out.
You have it in your hands because "Funzel" and you are the life.

The game is a combination of action and skill game with intuitive one-touch controls. Move the flickering "Funzel" safely thru a mysterious and unknown world. You have to collect light energy to make the surroundings visible so you can navigate safely.
Forum Thread: Funzel (by Christian Streinz)
---
Grancrest War: QuartetConflict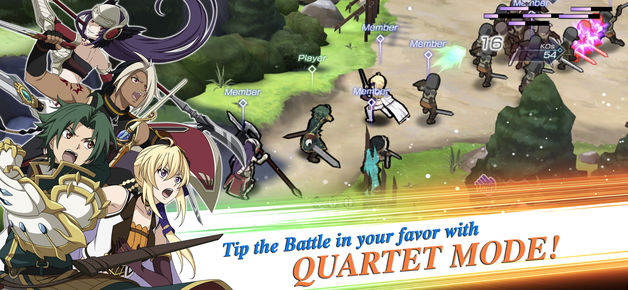 iTunes Description
From acclaimed author, Ryo Mizuno, comes an epic tale of swords of sorcery, Record of Grancrest War! Experience an all new 3D hack and slash action RPG based off the popular Japanese anime! Turn the tides of war, and unite the continent!
Forum Thread: Grancrest War: QuartetConflict (by BANDAI NAMCO Entertainment)
---
Help! I'm Haunted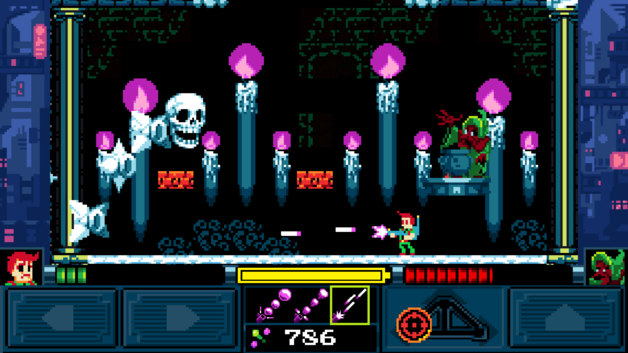 iTunes Description
Help! I'm Haunted pits the daring freelance exorcist Harry B. Haunted against the swarm of sinister spooks infesting Neotransylvania.

Players will jump, dodge and shoot through level after level of old-school platforming action. When Harry gets the call, he has to rush to the scene and start shooting the place up, whether it's a creepy campsite, a spooky school, a frightening farm or a restaurant rife with the restless dead!
Forum Thread: Help! I'm Haunted (by Sky Pirate Studios)
---
Heroes & Havoc TD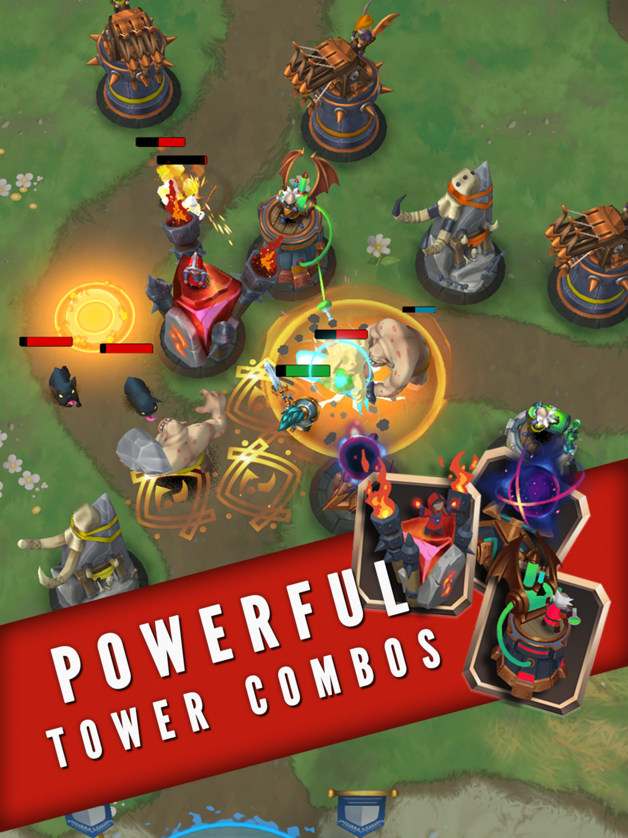 iTunes Description
Tower Defense at its finest! Control your choice of a deadly hero, as they sweep across the battlefield taking out hordes of minions and goblins. Build a huge range of deadly towers that can be upgraded, causing annihilation to your foes.
Forum Thread: Heroes & Havoc TD (by Mutate AB)
---
Knights & Dungeons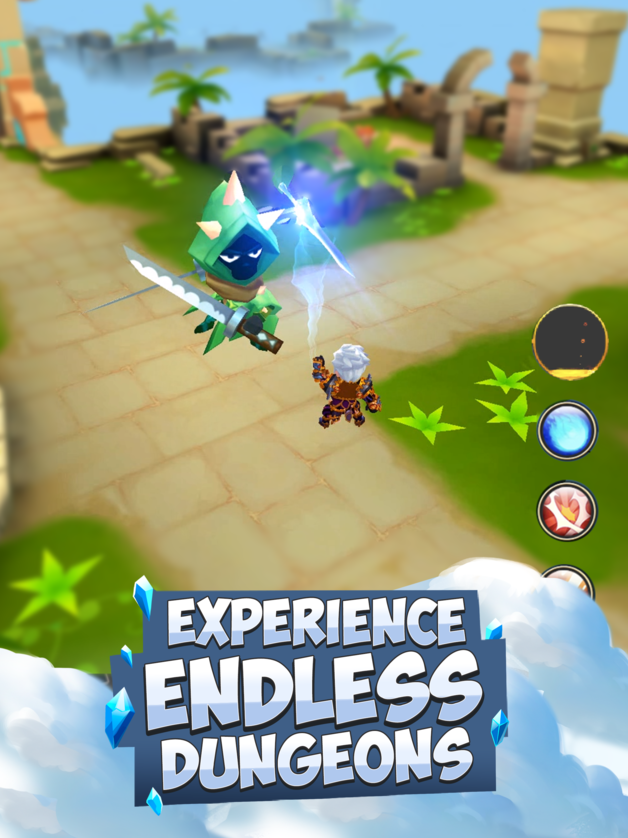 iTunes Description
Knights & Dungeons is an epic & adventurous action RPG. Design and customize your own knight and take it on an adventure!

– Explore procedural dungeons, smite enemies, beat bosses, earn gold and items!
– Level and upgrade your unique knight
– Discover new abilities to unleash in battle
– Endless dungeons to explore
– Get pets that will journey with you
– Challenge weekly Bosses to win epic gear
– Create or join Guilds to challenge BOSS together
– Build your own city to your desire
– Climb the arena leaderboard – rewards await!
Forum Thread: Knights & Dungeons (by Paradox Interactive)
---
Legend: Rising Empire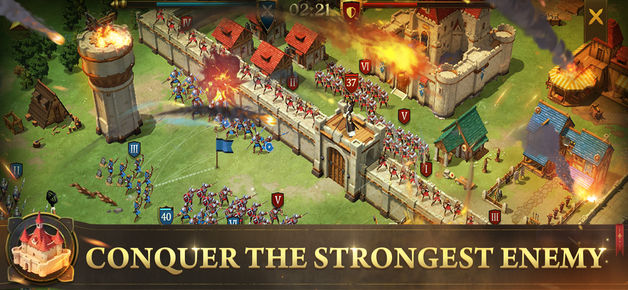 iTunes Description
Legend: Rising Empire features an unprecedented combination of strategy and city-building where players act as lords with ambition to conquer the fictional continent of Favilla. By leading and arming your people to gather resources and to pillage other players, you gradually develop your empire from nothing but a small village.
Forum Thread: Legend: Rising Empire (by NetEase Games)
---
Love Letter – Card Game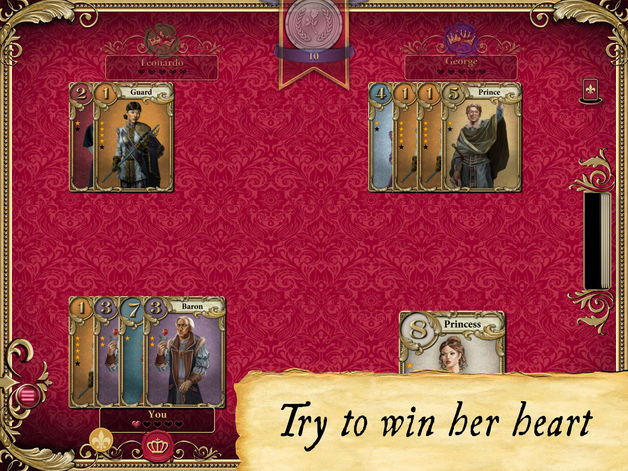 iTunes Description
DRAW, PLAY AND BLUFF, FOR ONLY ONE SUITOR WILL BE ABLE TO WIN THE HEART OF THE PRINCESS

You and other suitors are prepared to do anything to get your love letter to the princess. She's shut herself inside her palace, so you're forced to use go-betweens to deliver the message. Guards, princes, the king, the countess… Who will turn out to be the best ally to help win your beloved's heart?
Forum Thread: Love Letter – Card Game (by Asmodee Digital)
---
Mad Rocket: Fog of War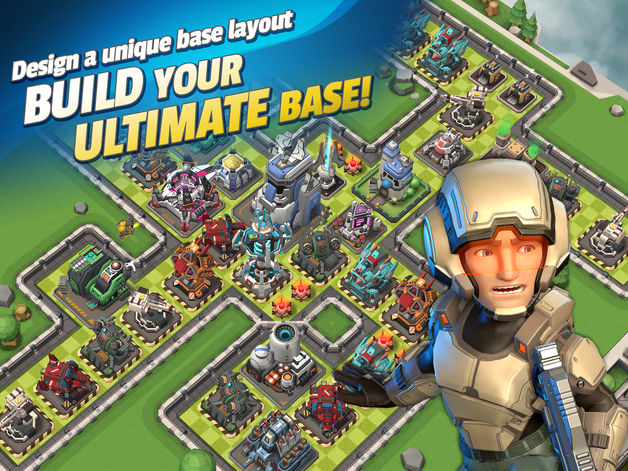 iTunes Description
Welcome to Mad Rocket: Fog of War – a brand new strategic challenge! Dark fog is covering the enemy base… we can't locate their defenses! We need to come up with a new plan!

Your mission is to infiltrate and destroy enemy bases that are hidden under the fog of war. Thankfully you have rocket missiles and aircraft to help you take down your opponents' heavily defended strongholds. Can you outmaneuver your enemies, avoid ambushes, and overcome their hidden defenses?

Raiding other bases is only one half of the game. You also need to build up your own base, laying traps and surprise attacks for anyone foolish enough to take you on!
Forum Thread: Mad Rocket: Fog of War (by Four Thirty Three)
---
Motocross Mini Outrun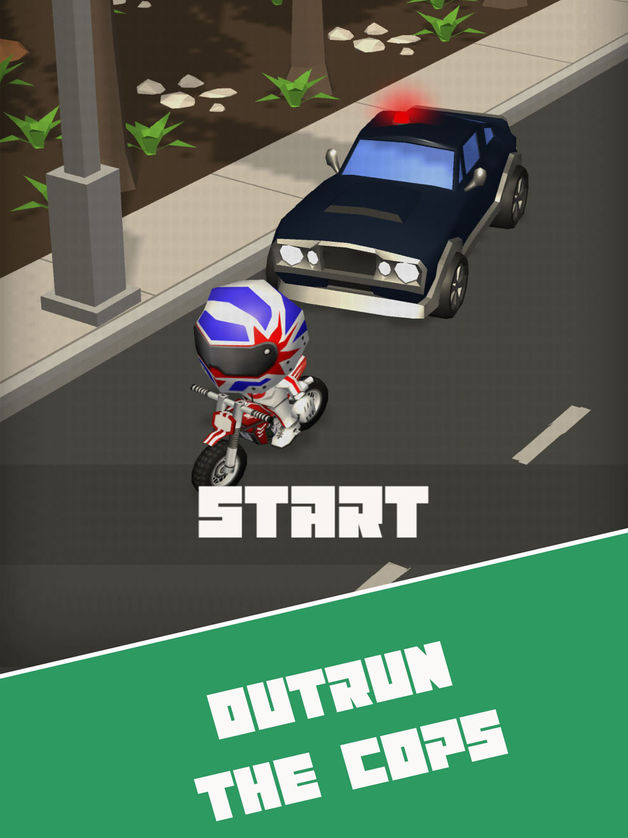 iTunes Description
Motocross Mini Outrun!!! Out run the cops, collect cash and unlock new Cool Mini Motocross Bikes. All bikes have different power and handling control.
•Two game modes-
Outrun the cops and collect cash- Quickest way to unlock bikes.
•Challenge mode-
Outrun the cops on the Highway, Country or the City, Reach Checkpoints, or find the map to get to a new location.
Forum Thread: Motocross Mini Outrun (by adrogdesigns)
---
Mucho Taco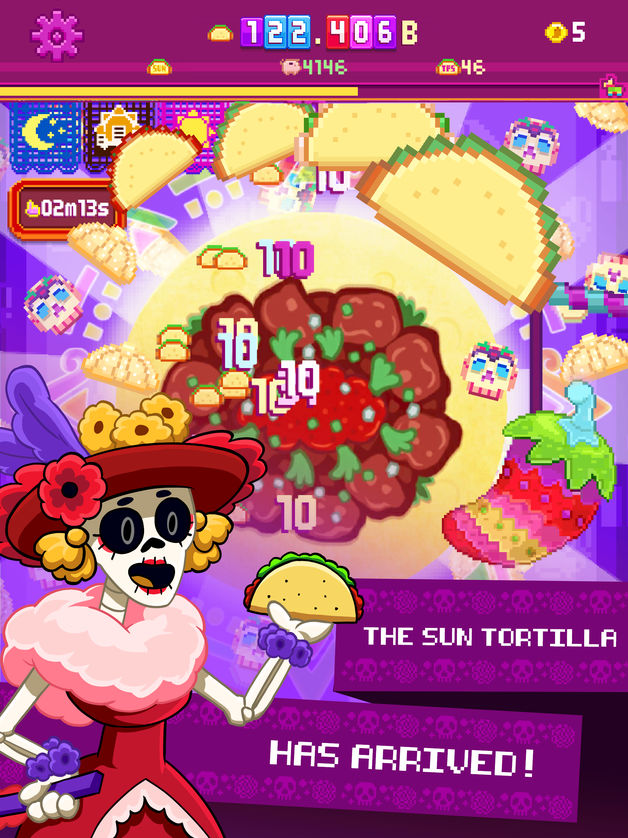 iTunes Description
Build and manage tasty taco restaurants and upgrade their production and operating hours.
With the guidance of Barbacoatl, an enigmatic taco connoisseur, find the ancient map that leads to a secret ritual ground. If a Tacologist were to complete this map and journey to this ancient place, then he would be able to harness the cosmic power of the Taco and bring even more tacos to the universe!
Stats and Achievements! Try to get all the achievements, and keep track of every taco you have ever made!
Forum Thread: Mucho Taco (by 1 Simple Game)
---
Munchkin.io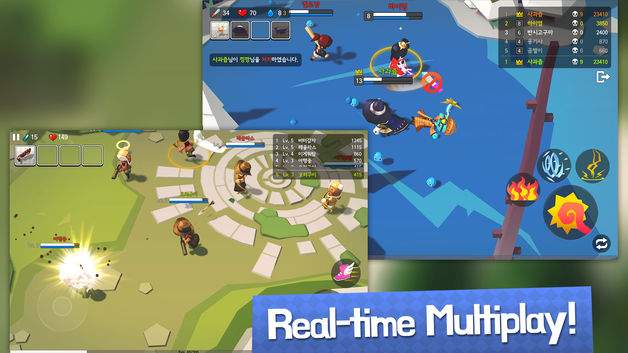 iTunes Description
Welcome to Munchkin.io – Clash of Crowns.
Meet the real-time multiplayer game developed by action game factory Meerkatgames!!

Fight the enemies and monsters with cute characters and raise the level. At every level you can learn new skills or get new items. Achieve the crown and gain glory. Gather gold and get new characters, items, and skills.
Forum Thread: Munchkin.io (by Meerkatgames)
---
Old School Runescape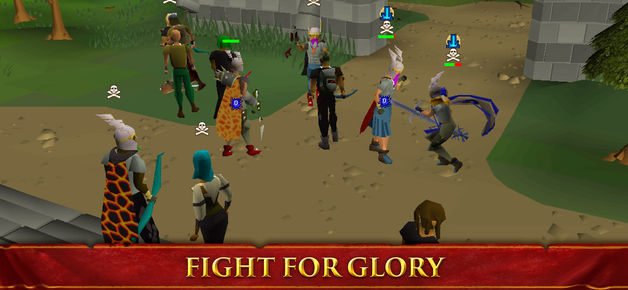 iTunes Description
Old School RuneScape is RuneScape how you used to know. It was first released in 2013 and is based on RuneScape as it was way back in 2007. It's the only MMORPG in the world that is shaped by its players, with developers releasing new, regular content that has been voted for by the fans!

The world's largest and most popular MMORPG, Old School RuneScape has been played by over 260 million players since the 2001 release of RuneScape. Old School RuneScape unites the intricate mechanics of modern MMOs with the nostalgic point-and-click gameplay of early role-playing games.
Forum Thread: Old School RuneScape (by Jagex Games Studio)
---
Rapid Magic Arcane Crystals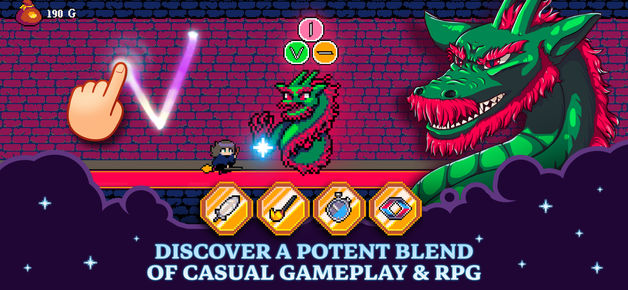 iTunes Description
Rapid Magic: Arcane Crystals is a unique and innovative mix of two gameplay styles. On one hand it is an easy to play, immediately fun & exciting casual game with intuitive, single-touch controls.

On the other hand – it's a deep, involving RPG, with multiple skills to discover and powerful items to unlock and use in combat. You will get to explore 10 varied worlds on your journey gaining new abilities, equipping powerful gear and getting stronger and stronger along the way.
Forum Thread: Rapid Magic Arcane Crystals (by Mindsense Games)
---
Shiba's Adventure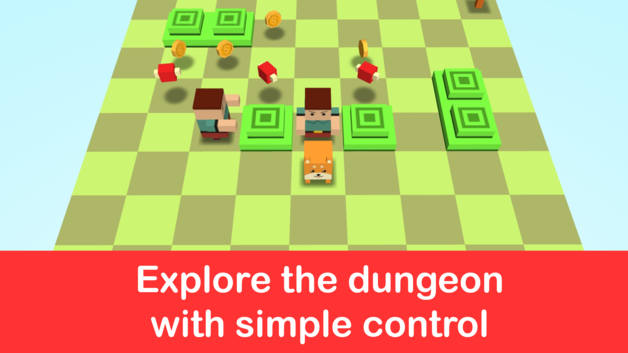 iTunes Description
If you are a dog lovers, you must not miss this epic RPG roguelike game that you've never seen. In this turn-based roguelike RPG game, you have to pick your cute favorite dog and dive into the perilous dungeons. Simply move by swiping on your screen when you are exploring the dungeon.
Forum Thread: Shiba's Adventure (by Big Cheese App)
---
Shining Force Classics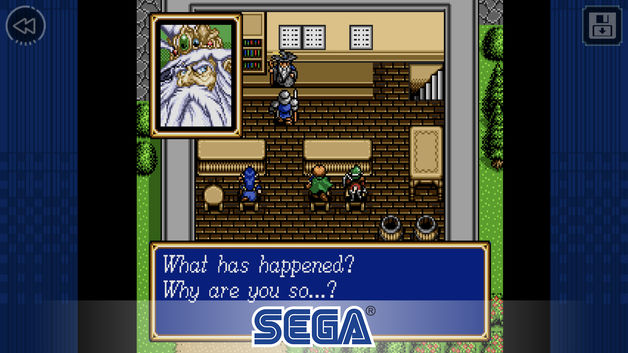 iTunes Description
Three episodes of SEGA's Shining series hit SEGA Forever in one single app! Sharing the same universe but taking the players through different game genres – both 3D dungeon-crawler and turn-based tactical RPG – this Shining saga throws you and your team into deep stories and large-scale strategic battles. Are you ready for the three quests ahead?
Forum Thread: Shining Force Classics (by SEGA)
---
Squids Odyssey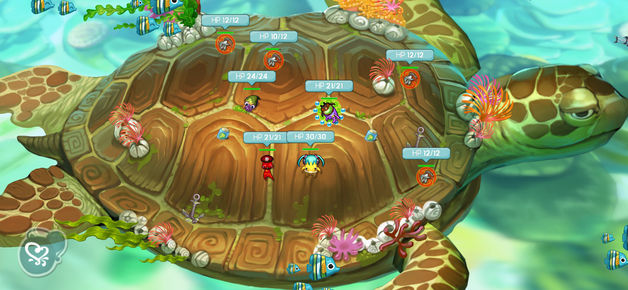 iTunes Description
Build your team of Squid heroes for epic turn-based battles against corrupted crabs and shrimps!

Steev and the rest of the Squids are in danger! An infectious ooze is corrupting their world, and this band of unlikely heroes needs to fight back to save their kingdom.

Squids Odyssey is not just about gorgeous cartoon art, jaunty music and humorous storytelling: the battles provide a deep challenge as strategy and skill are required to use the environment and the Squids' strengths to lead your team to victory!
Forum Thread: Squids Odyssey (by Game Bakers)
---
Stick Sprint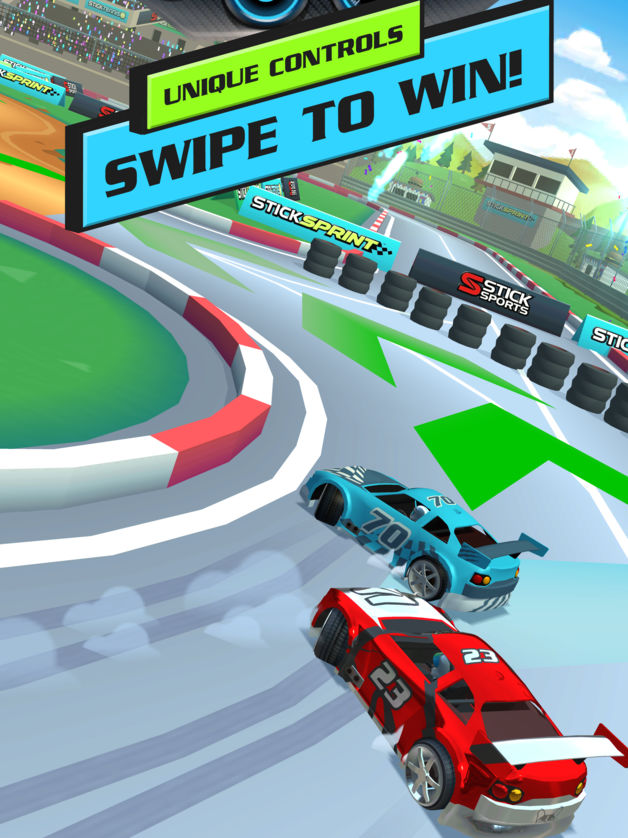 iTunes Description
DRIVE FLICKIN' FAST

Race at exhilarating speeds with just a flick of your finger.

High octane bite-sized challenges await you in a unique hybrid racing experience. Stick Sprint combines the daring acrobatics of Sprint Trucks, the purity of drift racing and frenzied head to head Sprint Car action – all in a stunning stadium setting.
Forum Thread: Stick Sprint (by Stick Sports Ltd)
---
Stickman Ski – Winter Sports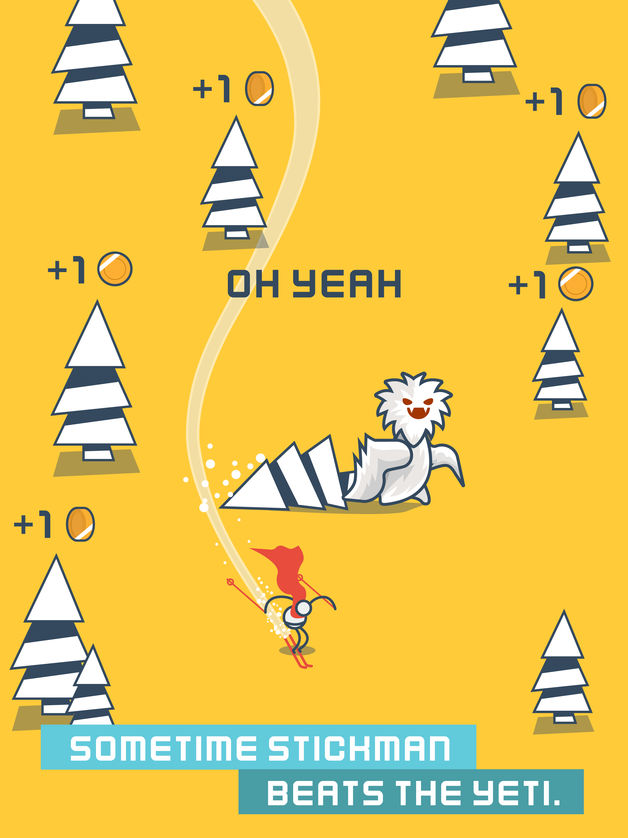 iTunes Description
Since the early days of the Snow Mountain, Stickmans and Yetis all love skiing…
But in this new competition, there can only be one SKIING KING of the land, could it be you? Try this zen-like Skiing game NOW
Forum Thread: Stickman Ski – Winter sports (by Thantoan)
---
Survival City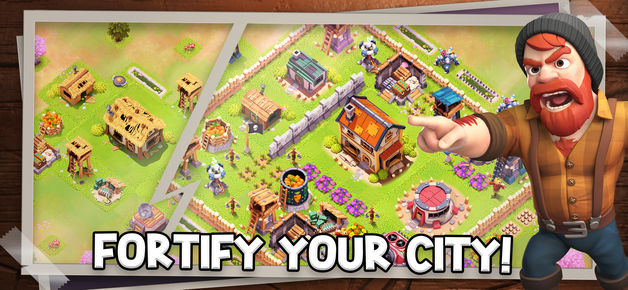 iTunes Description
Fight for survival in this zombie-slaying, post-apocalyptic mobile smash! Humanity's time is running out… HOW LONG WILL YOU SURVIVE?

Survival City is a completely new kind of zombie game – one that dramatically transforms between days and nights.

Before sunset you'll need to strengthen your base, set traps, and scavenge for weapons and survivors. When night falls your only goal is to survive, as hordes of zombies attack your sanctuary from all sides!
Forum Thread: Survival City (by PlayStack Ltd)
---
Swing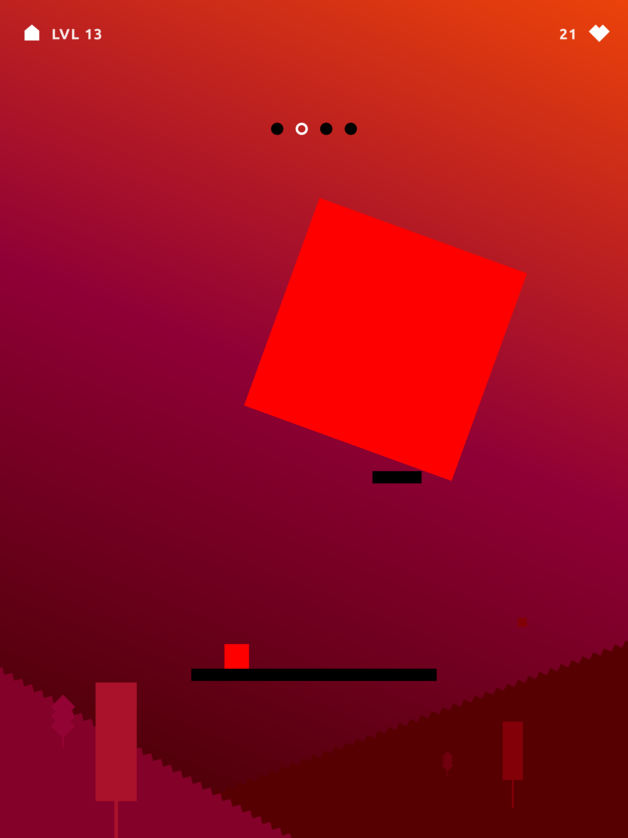 iTunes Description
Dive deep into a world where friendly cubes swing by constantly. But you need to let them go at some point, where gravity can be their friend or their worst enemy.

Keep your new friends alive, help them to a saving ground and don't let them fall through the limitless atmosphere of nothing.

Experience countless levels, solve small puzzles and unlock new friend along the way. Take a break and enjoy the journey.
Forum Thread: Swing..! (by Kamber Interactive)
---
Trigger Heroes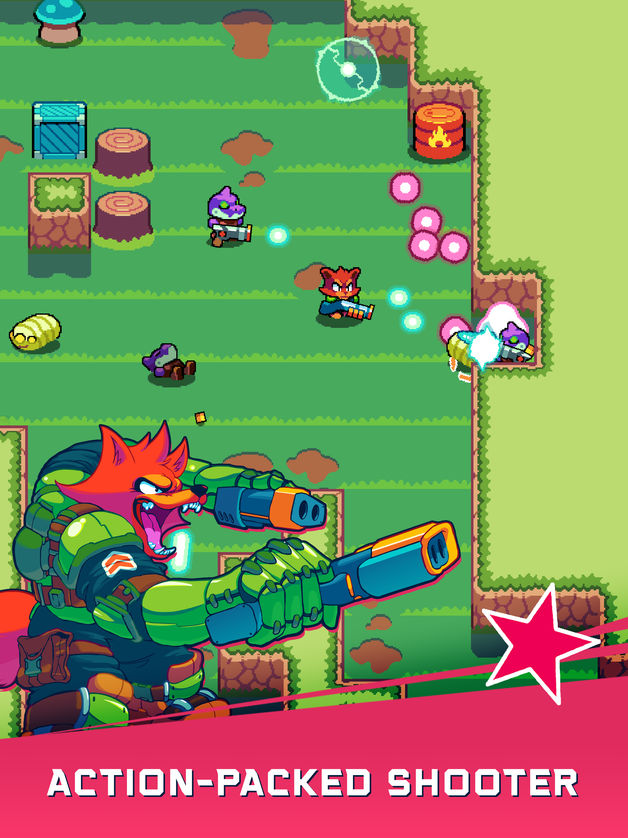 iTunes Description
Blast your way through hordes of enemies in Trigger Heroes.

Help Red and his mates take back their beloved planet Orbitus from the evil mercenaries called Shogun Inc. The last survivors depend on you!

Trigger Heroes is an exciting top down roguelike shooter with simple one-touch controls. Explore different areas, battle against unique enemies, dodge bullets, and use a wide variety of weapons.
Forum Thread: Trigger Heroes (by Lucky Kat Studios)
---