Nintendo's Dragalia Lost (Free) just got a pretty substantial update recently. The update was preparing for the new Raid Event and the Summon Showcase that are both available now. Before getting into those details, the team has made some adjustment to various skills to make the Raid Event go smoother because some skills weren't landing on the raid boss. To compensate for this, they offer eligible players 300 Wyrmite which is delivered through the goodies box.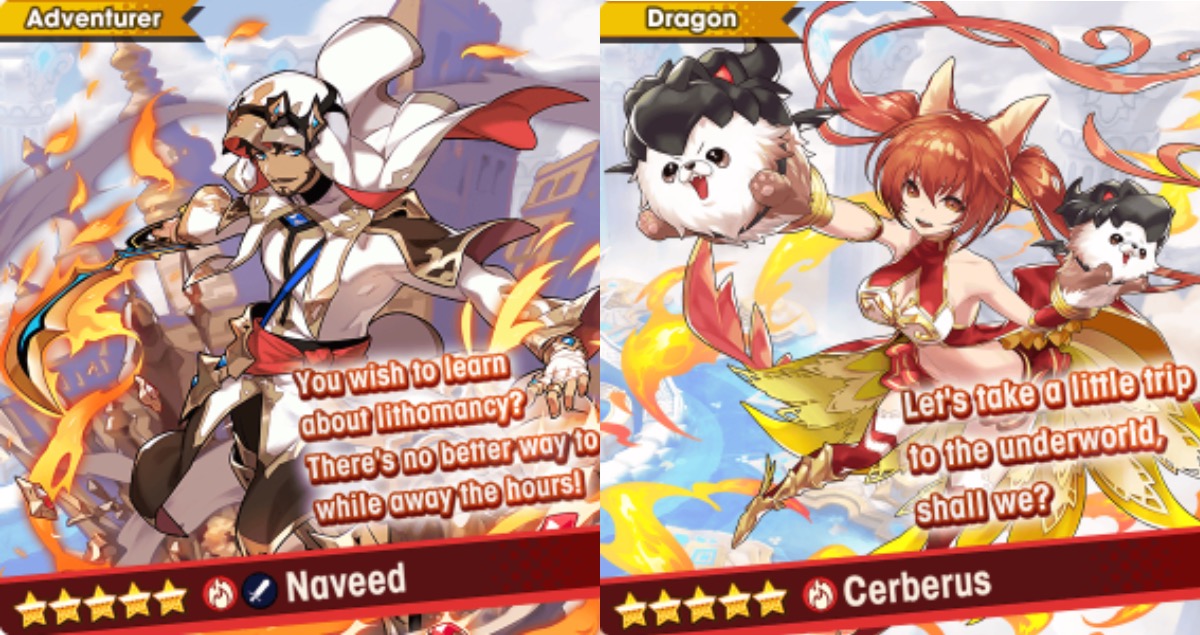 The Kindness and Captivity Raid Event lets up to four players with four adventurers each take part to take on the wind raid boss for rewards. You can also add Melsa (event character) to your group if you increase your friendship with her. Blazons and emblems collected during the event to get Sylvia the dragon and the Better Together wyrmprint. The Raid Event will go on until November 12th and 1:59 AM while rewards for it will be available until November 19th at 1:59 AM. As always, you need to have cleared Chapter 2 / 2-1 on Normal to play event quests and to unlock co-op play.
The Desert Jewel and the Abyssal Flame Summon Showcase is on from now until November 15th at 1:59 AM. The featured adventurers, dragons, and wyrmprints have a higher appearance rate here. Dragalia Lost is free to play on iOS and Android Read our review of it here. I've been getting in some time with it after setting the camera to cinematic in Red Dead Redemption 2 which gives you a decent amount of time to do something else which is funny.