Back in July of last year, Capcom released Street Fighter IV Champion Edition ($4.99) on the iOS App Store. It was basically a refreshed take on their 2010 mobile version of Street Fighter IV, but the modern amenities were definitely nice and the game was still as fun as ever, leading to our positive review upon its release. And as expected, Capcom continued to sweeten the pot by adding new characters the following August and then again the following October. The only problem was that Android users were wondering where their Street Fighter IV CE was. Well, Capcom was working on it, and back in February they launched Street Fighter IV CE on Android with a very cool exclusive character: The extremely powerful and beloved Dan.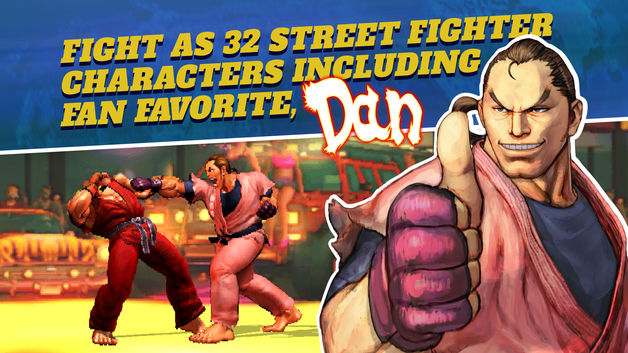 I have to say, I was truly jealous of Android users for getting Dan in their
Street Fighter IV CE
, and I really hoped that Capcom would consider bringing him to the iOS version too. Well it took about 8 months but finally the dream is real as an update to the iOS version of
Street Fighter IV CE
has brought forth the fury known as Dan. Yes, the mere mention of Dan makes all other fighters tremble at the knees, and when your opponent online chooses Dan then you just KNOW they mean business. He is the single most important hero of our generation, and now iOS users can feel the power that is Dan for themselves in
Street Fighter IV CE
. Also, as of last December Capcom
updated
Street Fighter IV CE
for the iPhone X, so even if you're on one of Apple's latest iPhones you can still enjoy the game in all its full screen glory.