Welcome to your SwitchArcade Roundup for October 23rd, 2018. Your friend Phil is here with a new batch of news, releases and eShop discounts for your Tuesday. Today we take a look at Sinner: Sacrifice for Redemption via some quick impressions. For the time being, let's start with the Game of the Day.
Game of the Day
Death Squared ($14.99)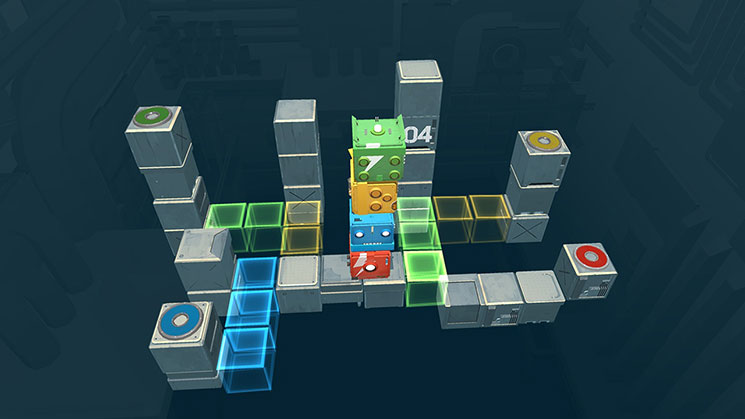 No better way to prepare for some impressions of a game filled with constant deaths than a game with a title that is the embodiment of such a concept! It's Death Squared, a puzzle game for up to four players where you guide color-coded cubes to their similarly colored homes to clear levels.
Death Squared can be played alone, working with two cubes–one assigned to each analog stick of the Switch controller. Sounds easy enough, right? Well, the levels in Death Squared love throwing in buttons and switches (some hidden to the naked eye) that do a multitude of actions, from shifting platforms over for your other cube to traverse, to pulling up spikes on the floor–right where your other cube was resting… now it's just resting in peace. So, there's a good amount of trying to juggle controlling both cubes safely through the level while keeping an eye on potential hazards.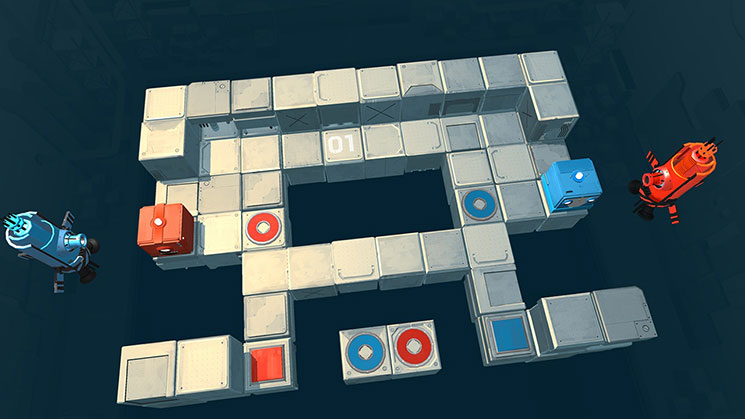 You can also opt to play with a friend in the main campaign, but whereas multitasking was needed in solo play, good communication is the key in co-op. (And no, "Move THIS way, you dumb s%@#" is NOT good communication!) There are even four player-exclusive levels, 40 in total, for a room full of friends to turn in to enemies with.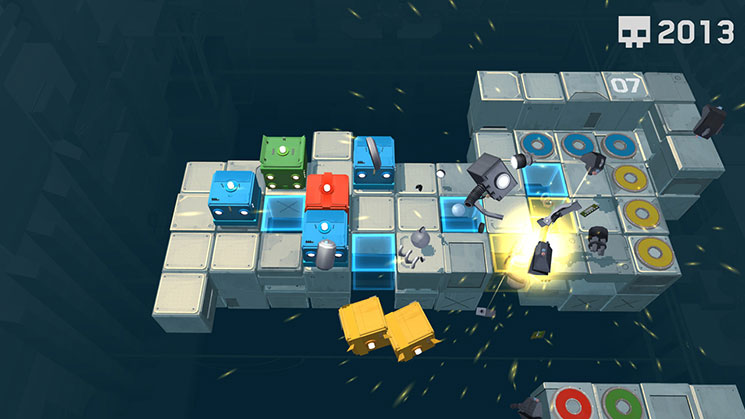 Tallying all of the levels up, there's easily over 140 levels in Death Squared, and 110 of those can be played without another player. This way you're not waiting for a game night just to make some progress and rely on others for fun. Overall, Death Squared is a clever puzzle game that encourages quick thinking, careful planning, coordination, cooperation, communication, and lots of tolerance for your less skilled friends. LOTS of tolerance…
Impressions – Sinner: Sacrifice for Redemption ($18.99)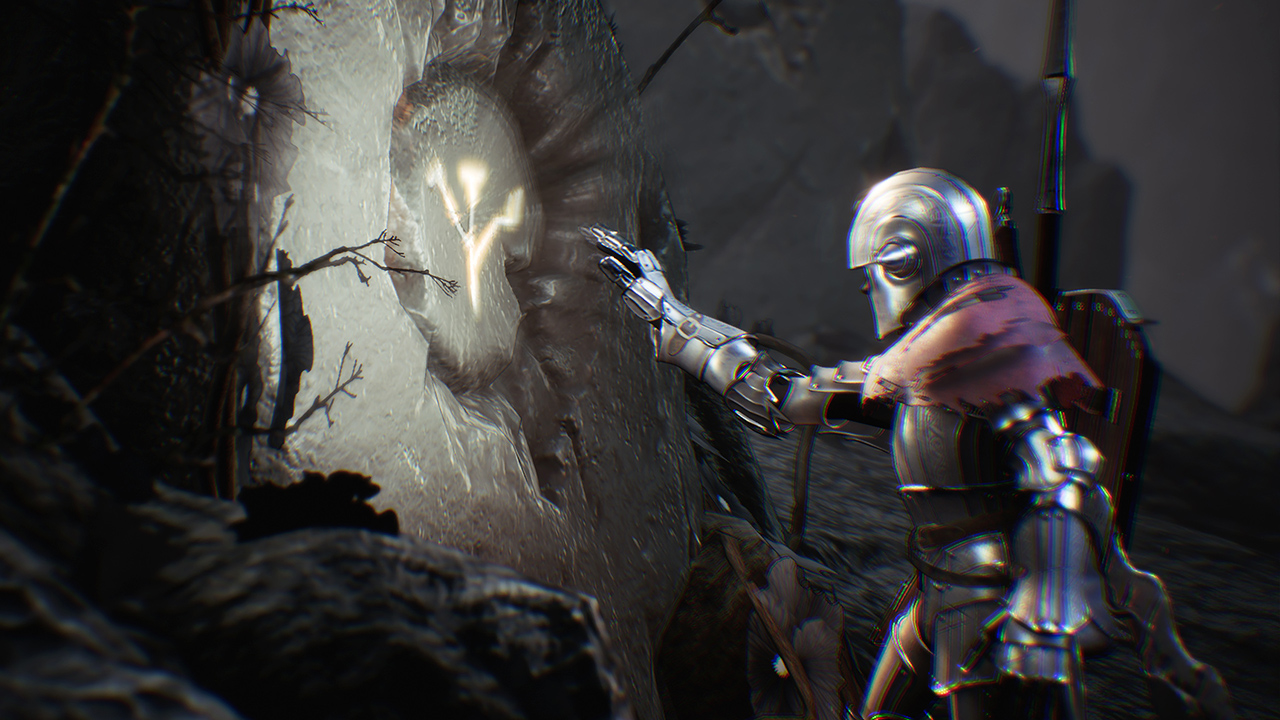 I'm not too familiar with the Souls-style of punishment that games of this type gives players. I'm not used to being beaten to a pulp, mercilessly maimed and mashed, brutalized by big bad bosses over and over again, and coming back for seconds, thirds, fourth, fifths–well, you get my drift. But with Sinner: Sacrifice for Redemption, I kept coming back for more. Not because I necessarily enjoyed it, but because I wasn't going to let this game defeat me easily.
With that said, Sinner: Sacrifice for Redemption defeated me easily. After a short–and I do mean short–tutorial that barely goes over the necessary concepts of the game that you need to know, you're thrust between multiple altars. These serve as portals to the various bosses within the game, one based off each of the Seven Deadly Sins–envy, greed, gluttony, lust, etc. Unlike the movie Se7en, I did know what was in the box. It was a game that was going to kick my ass without hesitation, throw my dead carcass to the gutter, and then proceed to jump on top of me like an overly caffeinated toddler on a trampoline.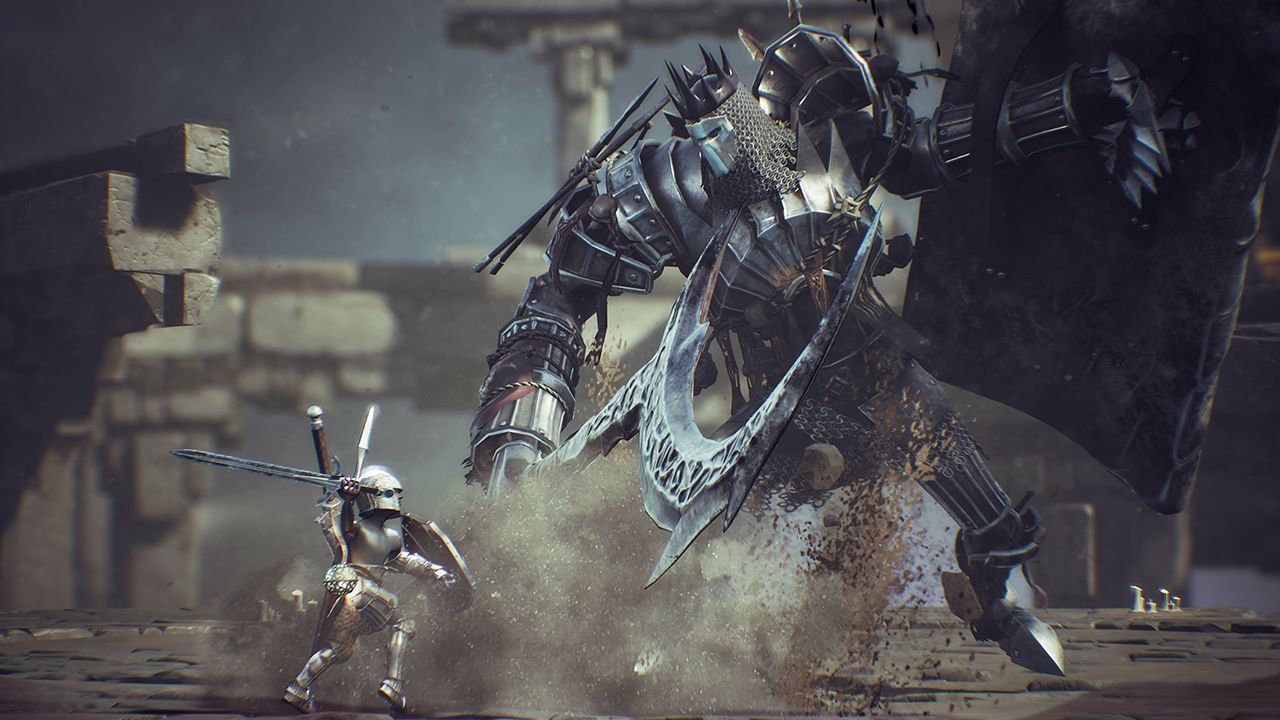 If you're used to Souls games, then you know what you're in for. Actually, you almost know what you're in for. Each time you face a boss, you sacrifice part of your character's abilities. One boss removed half of my health-restoring potions, while another made it so my actual health and stamina were halved.
Not all of my battles brought defeat. No, after a few… uh… dozen times I managed to defeat one of the foul, beastly bosses that stood in my way. This was after much moaning, groaning, wincing, grimacing, cursing, cussing, fussing, and one moment where I just sat the controller down and said, "You know what? Fine. Just end me."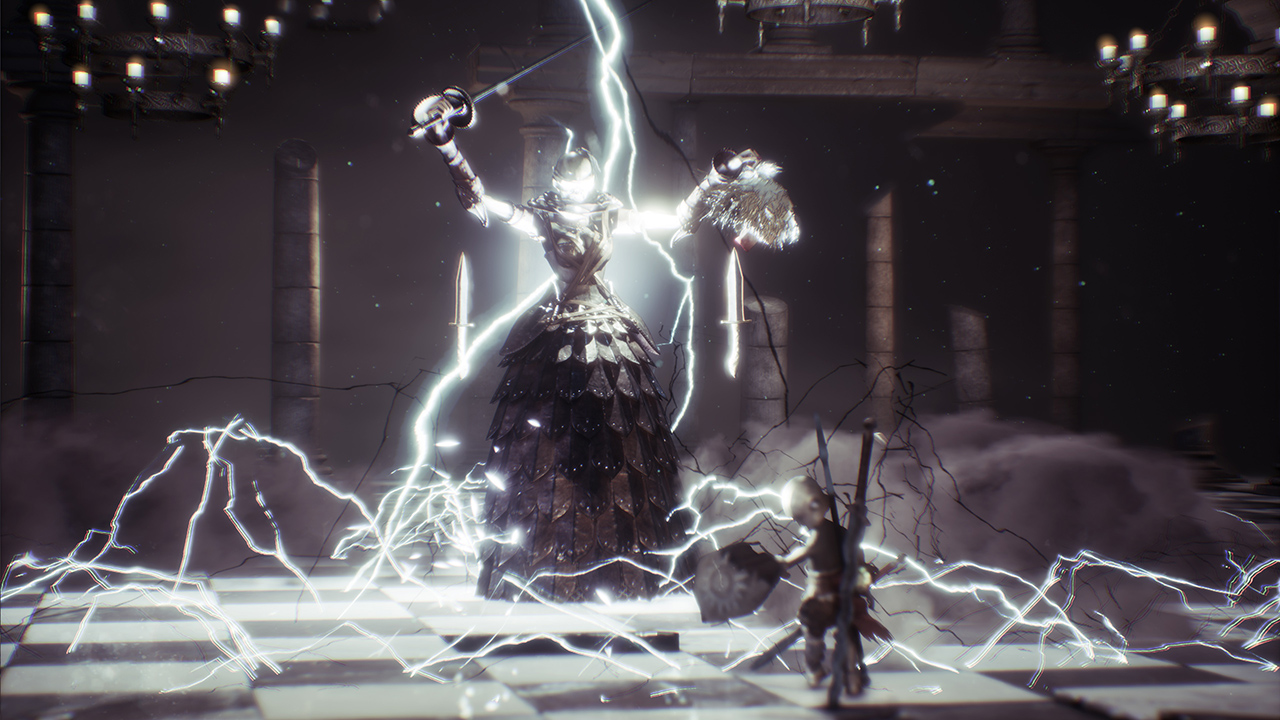 For a brief moment I was proud of myself after I had successfully vanquished a titan of an armored knight. That was until I saw Sinner's hook and came to an ultimate realization. Sinner does not return these sacrifices to you once you've beaten a boss. Thus, unlike a traditional Souls-like or Souls game, your character isn't improving in strength or ability–they're actually getting weaker. This means you have to be even more patient, more alert, have better reflex, and yes, get "gooder" to beat bosses at a greater disadvantage with each subsequent encounter.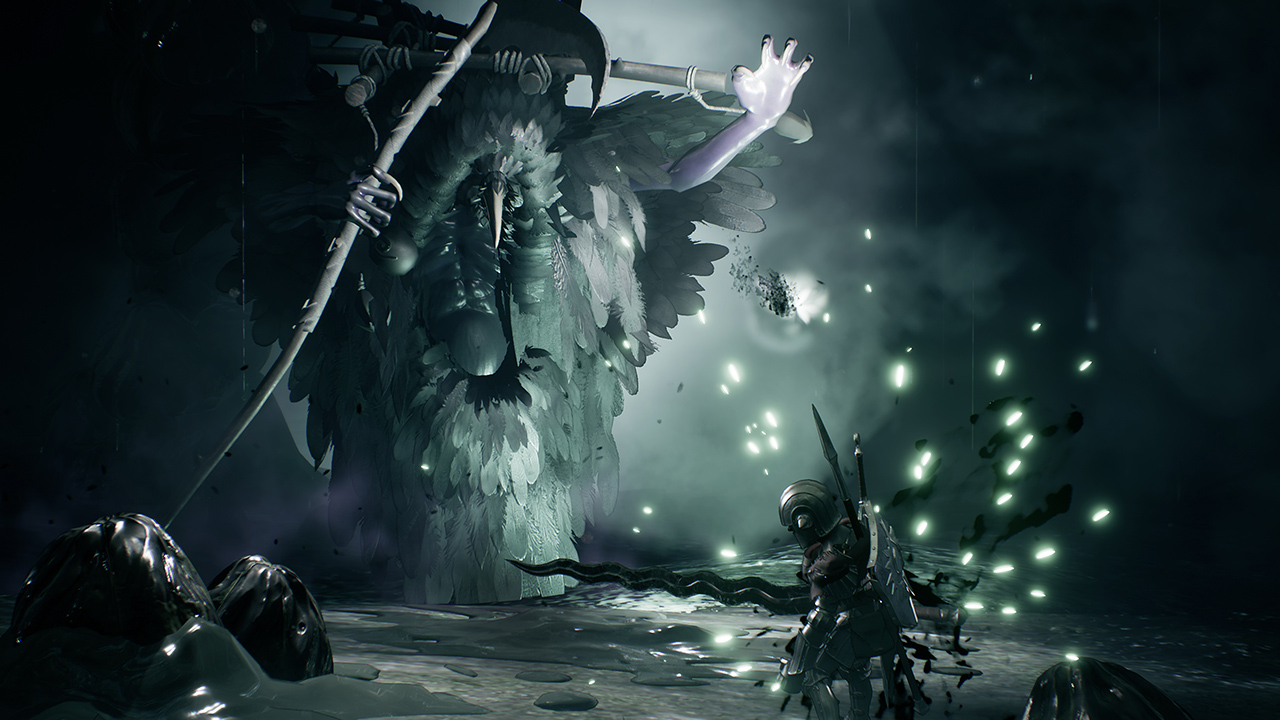 For me? I realized I was seriously out of my element. Not to say that Sinner is a bad game–It's just not really for me as someone who doesn't have much experience with Souls-like games. Well, that was until this past Friday when I secured a copy of Dark Souls: Remastered. Perhaps we'll see some impressions of that bad boy later this week? (WINK! WINK!)
News
A cancelled game from Level-5's past may be getting revived with Ushiro
As featured in this week's Famitsu magazine (which will have its full contents revealed mid-week) and as reported by Gematsu, a horror RPG that originally was in development for the PSP, Ushiro, could be revived for the Switch. Ushiro's original PSP premise before its cancellation was rather grim and dark, as you'll see by this trailer for the game shown at Level-5 Vision back in 2008. As even your buddy Phil can do the math, that was ten years ago, which is a good deal of time ago. Who knows how much the original concept has changed since then? For now, check out the original PSP announcement trailer for Ushiro.
Bandai Namco confirms day-one patch for My Hero One's Justice
A patch will be available upon release day for Bandai Namco's My Hero: One's Justice, as confirmed by a press release from the publisher. This day-one patch adds Arcade Mode, which pits players against AI opponents in succession. To encourage replay value, Arcade Mode unlocks one-of-a-kind items for each character in the game you complete the mode with, so there's a motivation and enticement for doing so.
As an aside and in less enjoyable news, Bandai Namco US's Twitter states that My Hero One's Justice will only have Japanese voicework in it. Thus, if you're wanting the game to feature the familiar cast from the English dub, Bandai Namco may have soured your purchase a teeny bit.
My Hero One's Justice launches on the Switch on October 28th.
Just to clarify, MY HERO ONE'S JUSTICE will have Japanese VO with English, French, Italian, German, and Spanish subtitles. The game will not be dubbed. #MyHeroOnesJustice #MHOJ pic.twitter.com/jKpvWxa2Xf

— Bandai Namco US (@BandaiNamcoUS) October 23, 2018
CellarDoorGames brings two of its indie hits to the Switch
Surprise! Announced today, CellarDoorGames has two titles that were hits on the myriad of other platforms they've been released on. Now, the rogue-lite action-adventure Rogue Legacy and the so-called "puzzle brawler" Full Metal Furies are both Switch-bound. Check out the announcement trailer for these games, both releasing on November 6th.
Other News Headlines
Gear.Club Unlimited 2 gets new trailer which showcases its car customization features
New Releases
Just Dance 2019 ($39.99)
Ubisoft's ubiquitous Just Dance series is back for another year of groovin', movin', and shakin'. Utilize the Switch Joy-Cons to perform dance moves to 40 popular tracks, most of which I assume I have never heard of as I'm a classic rock man! Still, Just Dance 2019 is ready for you to get off the couch once more and start shakin' your groove thang! …What do you mean "thang" is not a word, spell check? Get out of here with your goofy, two-left-feet self!
Nickelodeon Kart Racers ($39.99)
When you have the properties of Nickelodeon behind you, you'd think the characters available to choose from would make the game a home run. Instead–at least when it comes to the selection of series included–it's a bit of a foul. I don't know why I did a baseball analogy for a Nickelodeon kart racing game–maybe for the World Series?
Regardless, while the racing and track design seem like harmless fun, if you're expecting the pantheon of Nicktoons from yesteryear like Doug, CatDog, and the like, you'll sadly be disappointed. Nickelodeon Kart Racers only includes four series in the total game: SpongeBob SquarePants, Teenage Mutant Ninja Turtles, Rugrats, and Hey Arnold.
Windjammers ($14.99)
The Switch has seen a similar game to this one earlier in its life with the release of Disc Jam, but here's the actual, genuine article and not an albeit serviceable copy. It's Windjammers, baby! This classic arcade title with added online play has you and your opponent slinging a single disc at one another, trying to slip it past them and into their goal. Things get intense around the Stortzum household during just throwing a Frisbee around, for heaven's sake, so you can bet your disc that there will be certain four-letter words being thrown around during our Windjammers sessions!
Other New Releases
Sales
Even more great games have new sales starting today. For starters, WayForward's Switch games have a special Halloween discount, and The Gardens Between is a stellar puzzle-adventure game with a heartwarming tale to tell.
Of course, the eShop giveth and the eShop taketh away. While new discounts have arrived on the eShop, take notice of the games entering the realm of expired sales tomorrow! Might I recommend Axiom Verge and the first Mega Man X Legacy Collection? …It seems I just did!
New Games on Sale
The Gardens Between ($15.99 from $19.99 until November 1)
LEGO The Incredibles ($35.99 from $59.99 until November 4)
Mecha Storm ($12.99 from $19.99 until November 4)
Shantae: Half-Genie Hero ($13.99 from $19.99 until November 5)
Shantae and the Pirate's Curse ($15.99 from $19.99 until November 5)
The Mummy Demastered ($13.99 from $19.99 until November 5)
Castle of Heart ($10.04 from $14.99 until November 6)
Tumblestone ($5.24 from $14.99 until November 12)
Sales Ending Tomorrow, Wednesday October 24th
AeternoBlade ($8.99 from $14.99 until October 24)
Axiom Verge ($16.99 from $19.99 until October 24)
Mad Carnage ($2.49 from $4.99 until October 24)
Mega Man X Legacy Collection ($14.99 from $19.99 until October 24)
Mega Man X Legacy Collection 2 ($14.99 from $19.99 until October 24)
Old Man's Journey ($7.99 from $9.99 until October 24)
Subsurface Circular ($4.79 from $5.99 until October 24)
Tactical Mind ($1.49 from $2.99 until October 24)
The Jackbox Party Pack 5 ($24.89 from $29.99 until October 24)
Wanderjahr TryAgainOrWalkAway ($5.99 from $9.99 until October 24)
More! More, I say! Let's continue the momentum of the SwitchArcade Roundup this week and meet here tomorrow for another edition of exciting news, impressions, releases, sales, and more! Until next time, keep your Joy-Cons charged and your Switches loaded with great games!