If you're a fan of the one true football then you're probably already very much keeping an eye out for news about Football Manager 2019 Mobile ($8.99) so allow us to make your day; the game is now available for pre-order on iPhone and iPad via the App Store. Android users can also register their interest via the Google Play Store.
Sports Interactive says that the mobile version of everyone's favorite football management game will be the "lightest, fastest way to achieve global domination" which sounds just perfect to me. With the game designed to be played in snack-sized chunks rather than the 12-hour binges of its Mac and PC cousin, I can't wait to get my hands on what will no doubt be stealing many hours from my day come launch day.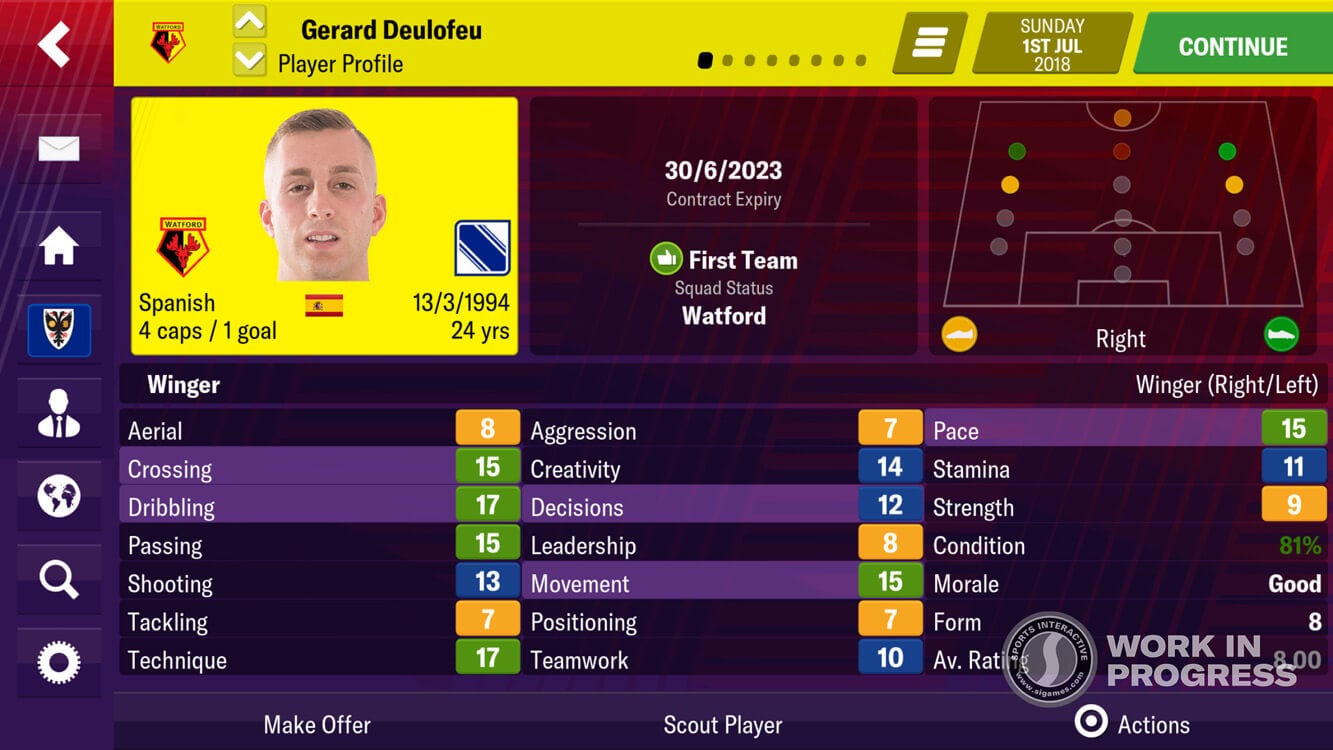 Football Manager 2019 Mobile is set to go live on Friday, November 2nd so we still have a little time to wait before the carnage begins, but I'm already settling down with a pen and paper so I can finalize my tactics in preparation.
Fans of the game on iOS will be able to pick the game up for $8.99 when it does finally go on sale, and while no pricing appears to be available for the Android version just yet, I'd expect it to be there or thereabouts the same. Given the amount of time Football Manager games have been known to demand in the past, $9 seems like the deal of the century.
We'll be downloading the game and giving it our very best Jose Mourinho as soon as it's available, so keep your eyes peeled for a review as soon as we've been able to peel someone away from it long enough to write it!