Dragalia Lost (Free) launched last week on iOS and Android devices in very few regions worldwide. It isn't even available in Canada yet. The fine folks at Sensor Tower are back with a comparison for revenue compared to Nintendo's other mobile games and the initial picture isn't looking too good for Dragalia Lost compared to the mammoth Fire Emblem Heroes and even the less successful titles. The situation for Dragalia Lost is pretty different though.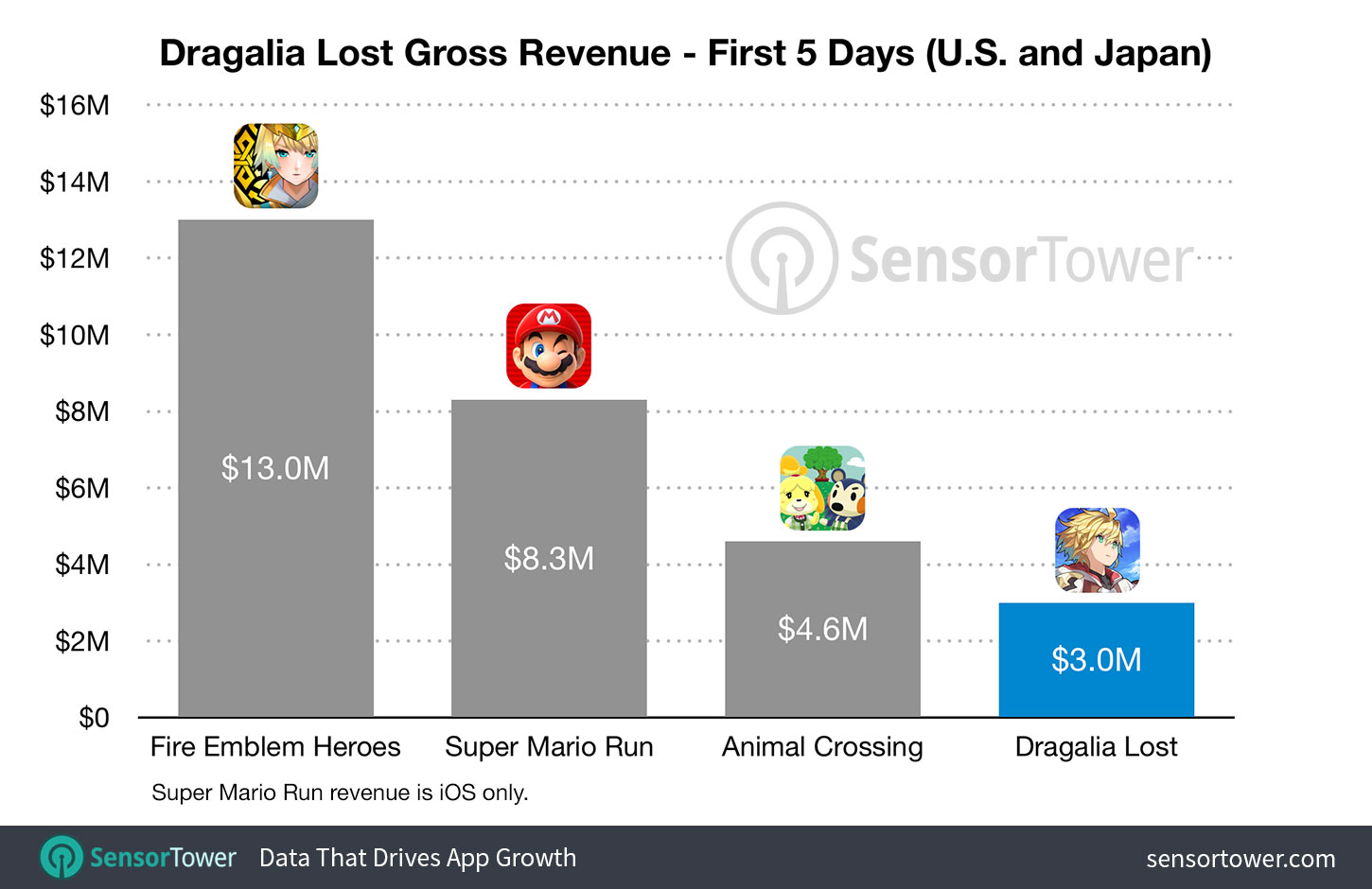 Unlike the other games, Dragalia Lost is a new IP created specifically for mobile and not a mobile entry for a super successful console game. While Cygames is responsible for the super successful Granblue Fantasy, that brand doesn't have much recognition in the West. Dragalia Lost also launched in much fewer countries than Nintendo's other games and while the chart above is for the same regions for all games, I definitely think it would have done better if more people were interested in it. As it stands, most people have no idea when they will be able to play this without sideloading an APK on Android or using another region iTunes account on iOS. I've been playing it quite a bit on iOS and the thing I love the most is the soundtrack. Listen to some of it below:
Don't expect Nintendo to go back to the pay once model because that just isn't as successful compared to what they have in Fire Emblem Heroes. I'm curious to see how they handle post launch support for it and how the regional rollout is for new countries. Since this is a new IP created specifically for mobile platforms, Nintendo definitely has an uphill task of getting more people playing and spending money. If you've still not played it, Nintendo's and Cygames' Dragalia Lost is free to play on iOS and Android Read our review of it here.
[Source: SensorTower]