We were big fans of Project Highrise ($3.99) when we reviewed it earlier this year, and you can pick the very same game up right now for up to 50% off, depending on which platform and app store you visit. In the US, Project Highrise is currently available for iPad for just $1.99, while the Android version can be had for $2.79.
When we reviewed Project Highrise in April we noted that was able to fill a skyscraper-builder niche that had not been filled for many a year, and as we sit here today that absolutely still rings true. Games like the ever popular and always amazing Sim City are great fun and will always have a special place in our heart, but there's just something about building your very own city-in-the-sky rather than following the tried and tested formula we've become so accustomed to over the years. It's something games like Tiny Tower was able to tap into, and Project Highrise is exactly the same.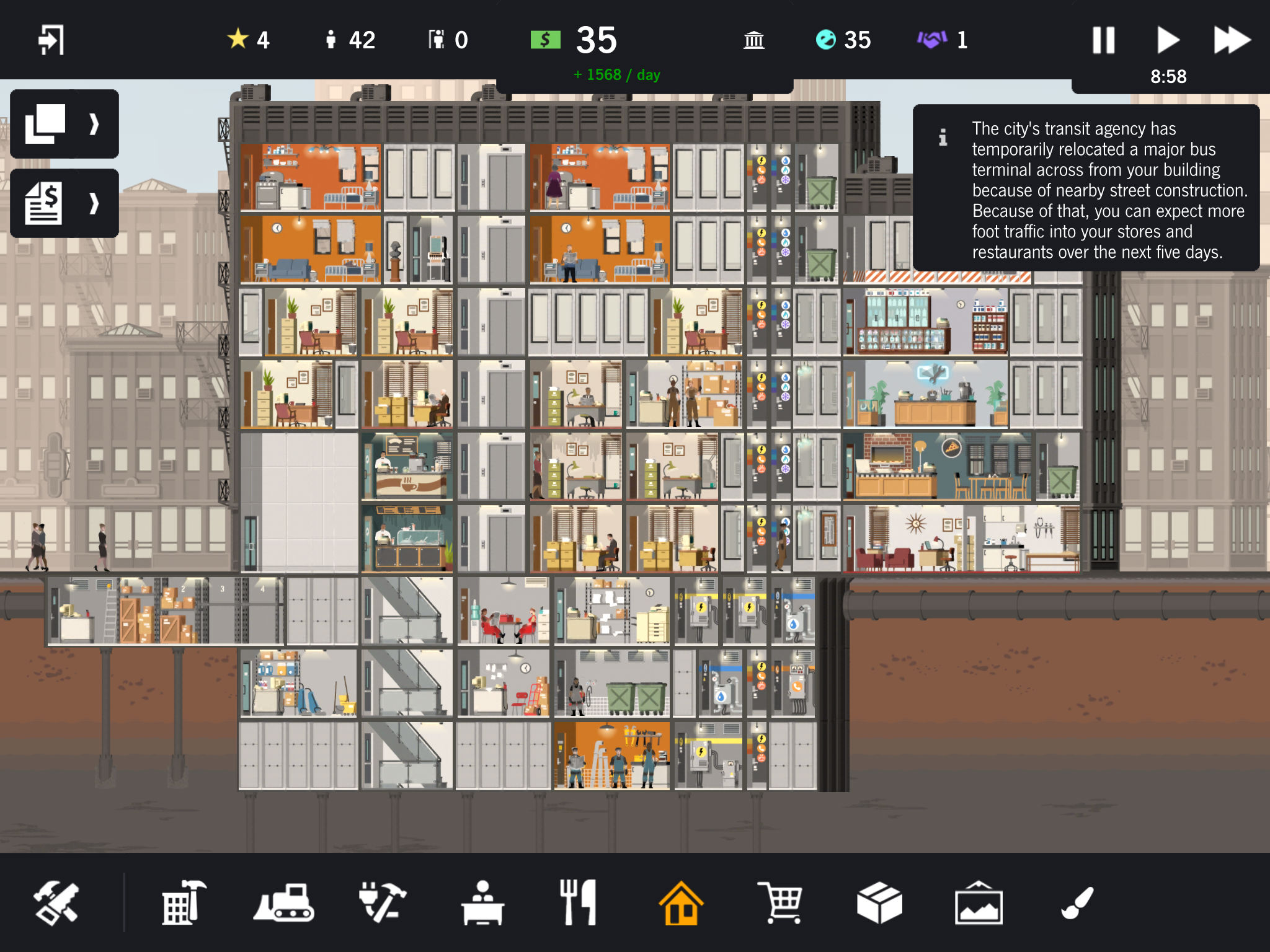 Project Highrise has been made even better since we reviewed it, too. With multiple updates squashing many of the bugs that cropped up during extended play, today's Project Highrise absolutely a better game than the one we played. We love to see developers spending the time to improve their work after its release, and Kalypso Media has definitely done that.
Originally a hit on the PC, Project Highrise has successfully made the jump to mobile, something that not every game is capable of. Gamers will be tasked with managing every part of their construction work while keeping their tenants happy will be a full-time job once construction is complete. Players can also take their own path, with a full campaign available, allowing them to make their own choices on what kind of building they want to erect. Project Highrise is a great game whether you're dipping in, or settling down for a gaming session. There has never been a better time to play a game we've been enjoying for six months at this point and don't expect to be putting down any time soon.
If you've been waiting for a great price before taking the Project Highrise plunge then now is the time to add a great tower building game to your collection. At this price we sort of wish we could buy it twice!