It's the second week of Halloween festivities in Animal Crossing: Pocket Camp (Free), and with it comes new premium fortune cookies and the second part of Jack's Halloween Hunt. Combine these with last week's Hunt launch and creepy premium terrain additions, and your camp is about to be absolutely dripping with Halloween spirit… or is that spirits?
Muffy is one the sweetest Animal Crossing characters, with her cute little smiley and gothic style. Creepy cookies sound right up her alley! Muffy's Creepy Cookies are premium fortune cookies, costing the usual 50 Leaf Tickets for one or 250 Leaf Tickets for a box of six. The spotlight item that unlocks a memory is the hexed witch's mirror, which reflects an animal with a very eerie twist. There are three pieces of clothing and seven furniture items available through the cookie.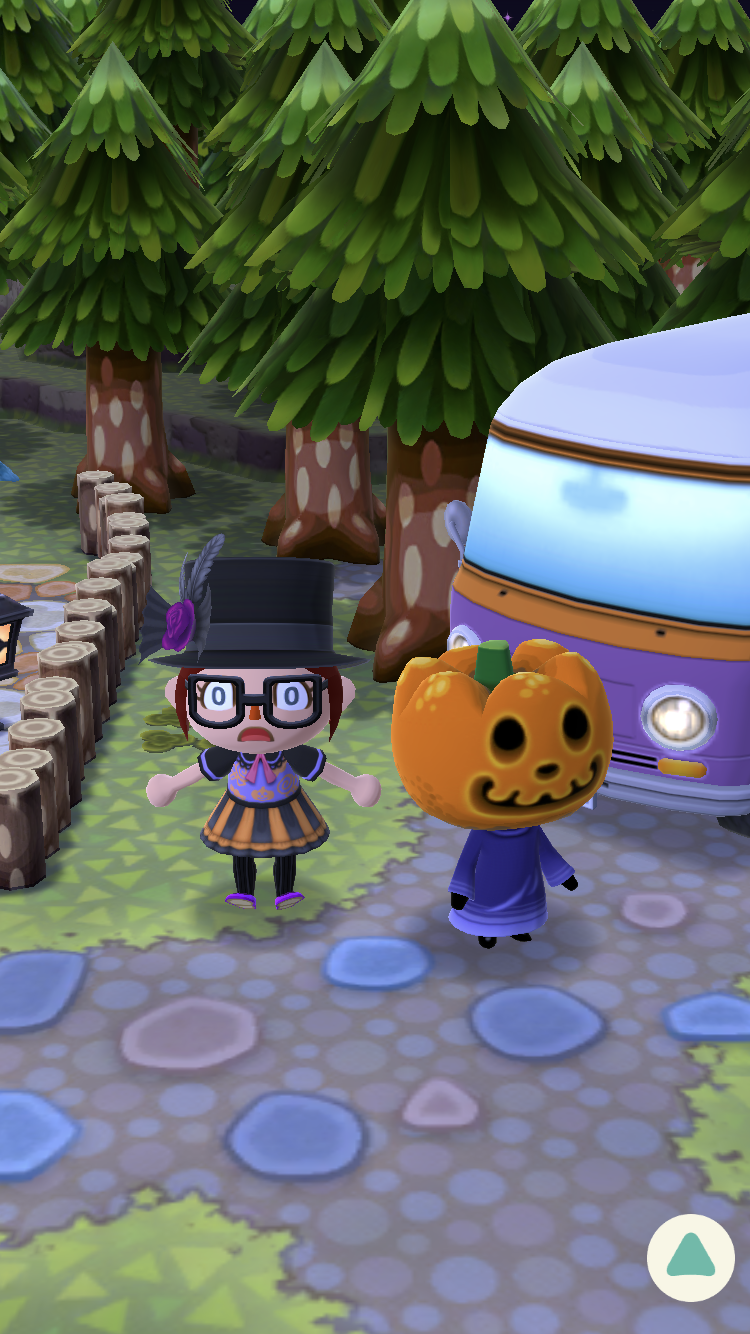 Jack's Halloween Hunt part two brings with it several new furniture rewards for growing a new type of lollipoppy and attracting two new types of bats. Plum lollipoppies can attract scary bats and haunting bats. Continuing a new addition from the last garden event, hard tasks are available after the rest of the tasks have been completed. Items are often available several times, such as the gravestones, adding an extra touch of spook to your campsite.
Part two of the Hunt will reward you with four spider gravestones, three spooky bat balloons, two Halloween benches, one witchy jack-o'-lanterns, and my favorite, the witchy jumb-o'-lantern that is large enough for animals to pop out of! The hard tasks have you collecting 90 scary and 80 haunting bats total, and offer variants on items already rewarded. You can earn two hexed bat balloons, three hexed jack-o'-lanterns, and one hexed jumb-o'-lantern for more animal-popping fun!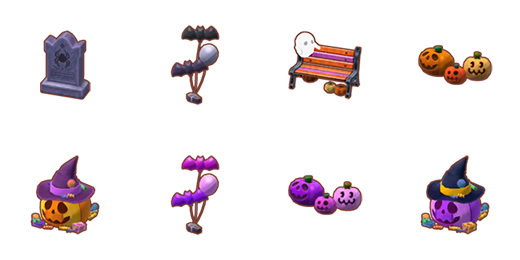 I feel a bit like a gameshow host right now, but – that's not all! Trade 20 plum lollipoppies with Lloyd to earn potted plum lollipoppies, the trick-or-treat dress (also seen in part one), and a jack-in-the-box you can only get through the gyroid.
Muffy's Creepy Cookie is available clear through all the autumn holidays and Christmas, right up until December 31. Jack's Halloween Hunt ends at 2 a.m. EDT on October 9. New craftable clothing will be available next week, and past that the future is a bit fuzzy for Animal Crossing: Pocket Camp; however, with the game's first anniversary happening on October 20, I'd definitely expect at least something to occur around that event!