Brave Frontier: The Last Summoner (Free) from gumi Inc. is a strategy RPG built for mobile that was in soft launch until today. Brave Frontier isn't a new brand and this entry, The Last Summoner is set 1000 years after the original Brave Frontier. It boasts higher quality visuals and slick animations in the 2D visual style. Combat is turn based and up to 50 characters can fight together. Watch the video showcasing basic combat and some of the other mechanics below:
Brave Frontier: The Last Summoner is free to play so there's a big collection aspect to the game. There are seven species of heroes and villains to collect including Undines, Giants, and more. You need to evolve them to improve their skills and abilities and each can be equipped with one of many weapon types. I'm not sure how effective the plethora of customisation and collection aspects of this game will be in the long run but there is a lot to play around with so far.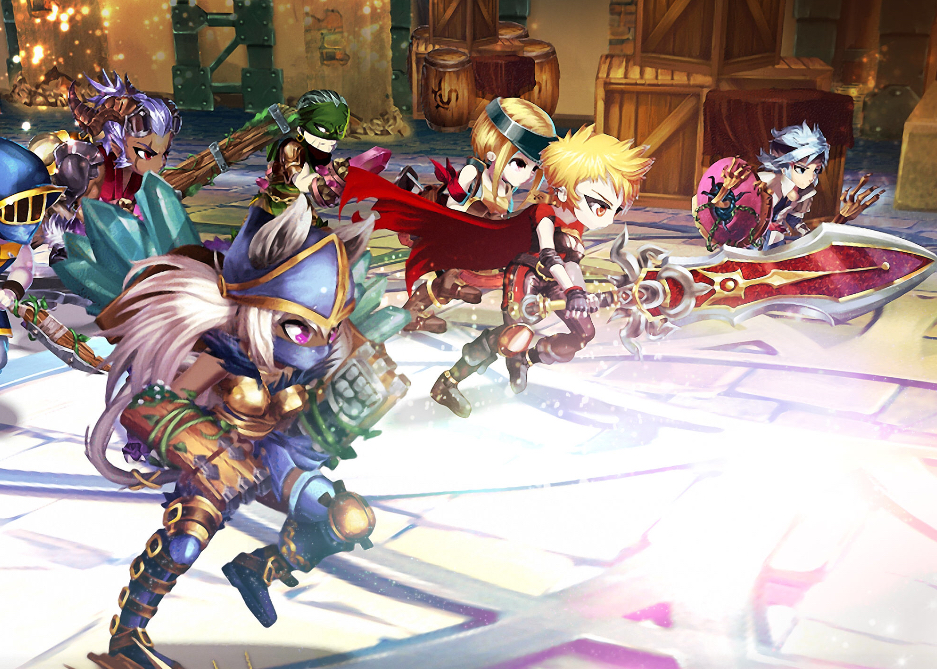 Unlike many games that claim to launch worldwide, this seems to have been released in a ton of countries including the likes of India which usually never sees most free to play RPGs on mobile. If you're interested in playing it, check Brave Frontier: The Last Summoner on the App Store or Google Play. Check out the official website for it here.