As expected, Apple just announced the new iPhone X S and iPhone X S Max, and it seems the entire internet has an opinion on the naming conventions of the new devices. The interesting thing about modern iPhone releases is that iPhones are getting so good, that these announcements almost feel … not as exciting as they used to be. For instance, the X S and X S Max have the "most durable glass ever in a smartphone," but what does that really mean? It seems like they say that every year, and iPhones (like practically all other smartphones) barely survive drop tests. But, the "S" cycle is all about taking the previous device and just making it incrementally better, which is where we're at this year.
The new iPhones come in gold, silver, and space grey, and this time around the waterproofing has been amped up to be IP68 certified. This means the iPhone is now capable of being two meters underwater for up to 30 minutes. They also mentioned they tested a bunch of other liquids, ranging from pool water to beer.
For our purposes, the better screen and higher performance is likely the most interesting new additions. The iPhone X S now rocks a 2436×1125 "super retina" OLED display. For the sake of comparison, on my gaming PC, I use a 2560 x 1440 display, so barely lower resolution on your dang phone. The iPhone X S Max has a slightly larger 6.5" screen that runs at 2688×1242. Both displays are 458ppi.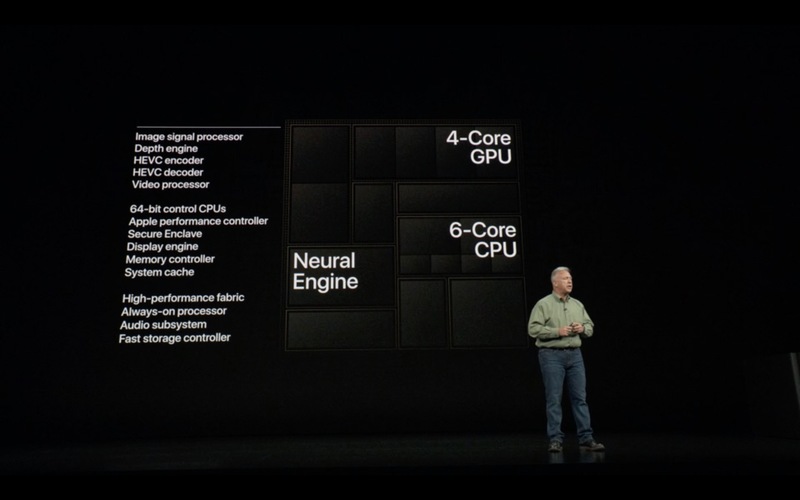 The new A12 Bionic processor powers all this, and this time around they're using an unbelievably tiny 7nm fabrication process to pack 6.9 billion transistors into one tiny chip in your pocket. Now, Apple is always pretty vague when it comes to any kind of performance statistics, but here's what we've got so far: The four core GPU is designed by Apple and is "up to 50% faster." The CPU has six cores, and is "up to 15% faster and 40% lower power."
Media experiences should be better on the new iPhone X S devices, as they apparently offer an "even richer sound experience," which is fairly impressive as the speakers on the iPhone X are no joke. The maximum capacity of these devices are 512GB, so there's plenty of room to jam your device full of movies, music, and games.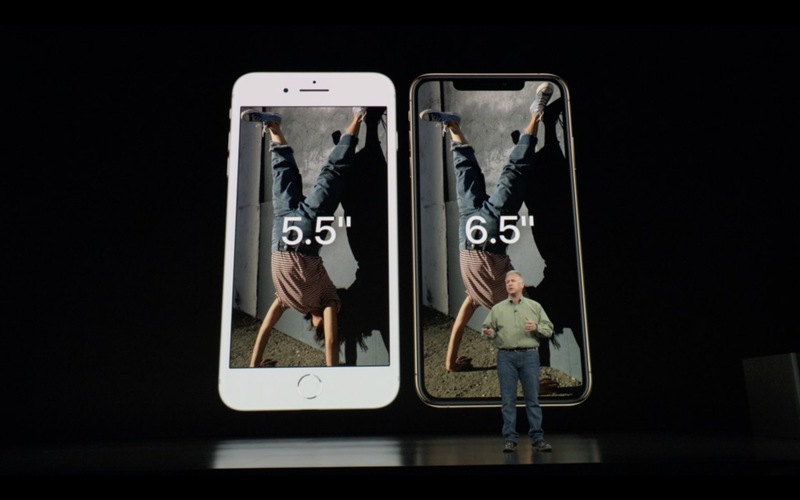 Oh, and of course, Face ID is even better this time around with "faster algorithms and a faster secure enclave." Additionally, the camera got better as well with both 12MB wide-angle and telephoto cameras with larger senses and an improved flash. All of the image processing is also better which should make for even better photos than before, particularly with the addition of the "Smart HDR" system which takes HDR photography even further to take perfect photos as often as possible. Videos get better too, with the iPhone X S and iPhone X S Max now able to record videos with stereo sound.
iPhone X S has slightly better battery life, with "up to 30 minutes longer" usage, while the iPhone X S Max get you an extra hour and a half. Cellular connectivity is improved, and finally the iPhone supports dual SIMs which is pretty huge if you have a work/personal phone or travel and hop SIMs to local sims. This is done with "DSDS" or "Dual SIM Dual Standby" via eSIM technology which is the same virtual SIM tech that powers the Apple Watch and modern iPads. In China, where eSIM doesn't exist yet, they're going to have two physical SIM slots, one SIM on each side of the tray.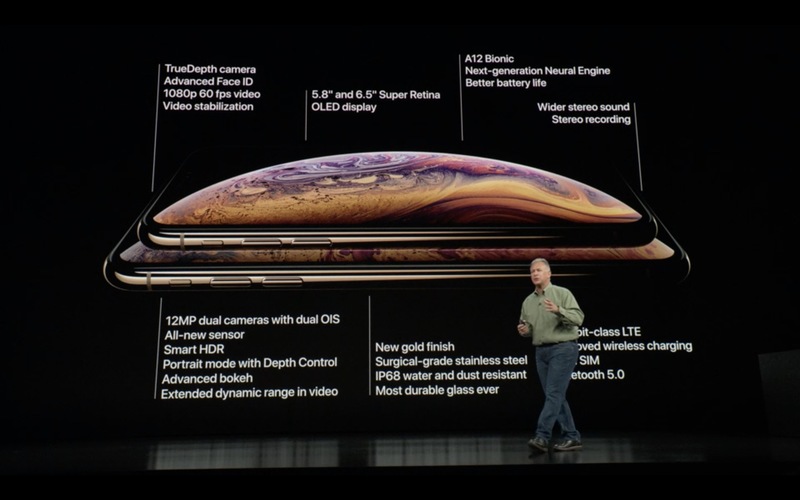 The iPhone X S and iPhone X S will be available in 64GB, 256GB, and 512GB sizes. The iPhone X S starts at $999 while the X S Max starts at $1099. They will be available for preorder on Friday, September 14th then shipping a week later on September 21st.