The PAYDAY franchise has had loads of success on PC and even seen ports to last generation and current generation consoles with moderate success and support. It most recently hit the Nintendo Switch as well. After being announced to hit mobile back in 2015, PAYDAY: Crime War resurfaced a year later and was supposedly coming soon. That obviously didn't happen but today we not only get more information about the upcoming PVP multiplayer PAYDAY experience. Watch the trailer for it below:
PAYDAY: Crime War will let you rob banks and even play as cops which is a first for the franchise. There will be locations from the First World Bank to the Jewelry Store and more. Hopefully when this shows up on iOS and Android, the team actually supports the game well unlike the console versions that saw very erratic support and updates.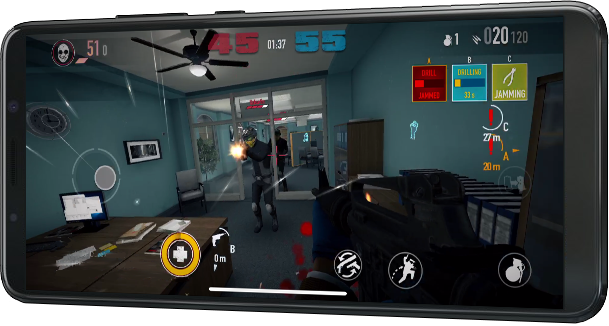 If you're interested in checking it out soon, the closed beta begins on Septmeber 10th on iOS and Android. The beta will let you sample the matchmaking, performance, mechanics, and game rules in a limited setting. It goes on until October 14th so the game will likely arrive for everyone soon after that. The rollout for the beta will be staged and there will be a forum for discussion and feedback. Register here for the closed beta.